Free Shipping AUS wide on orders over $200 | Buy Now Pay Later Available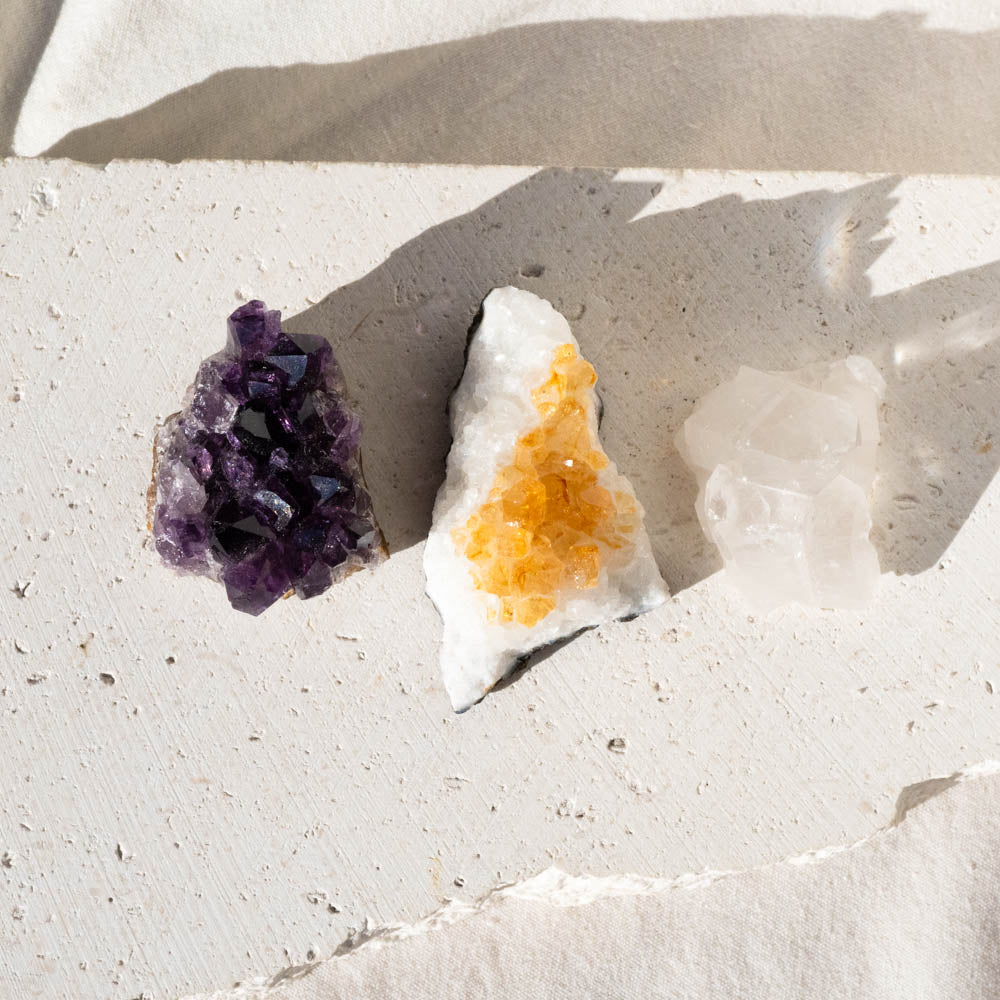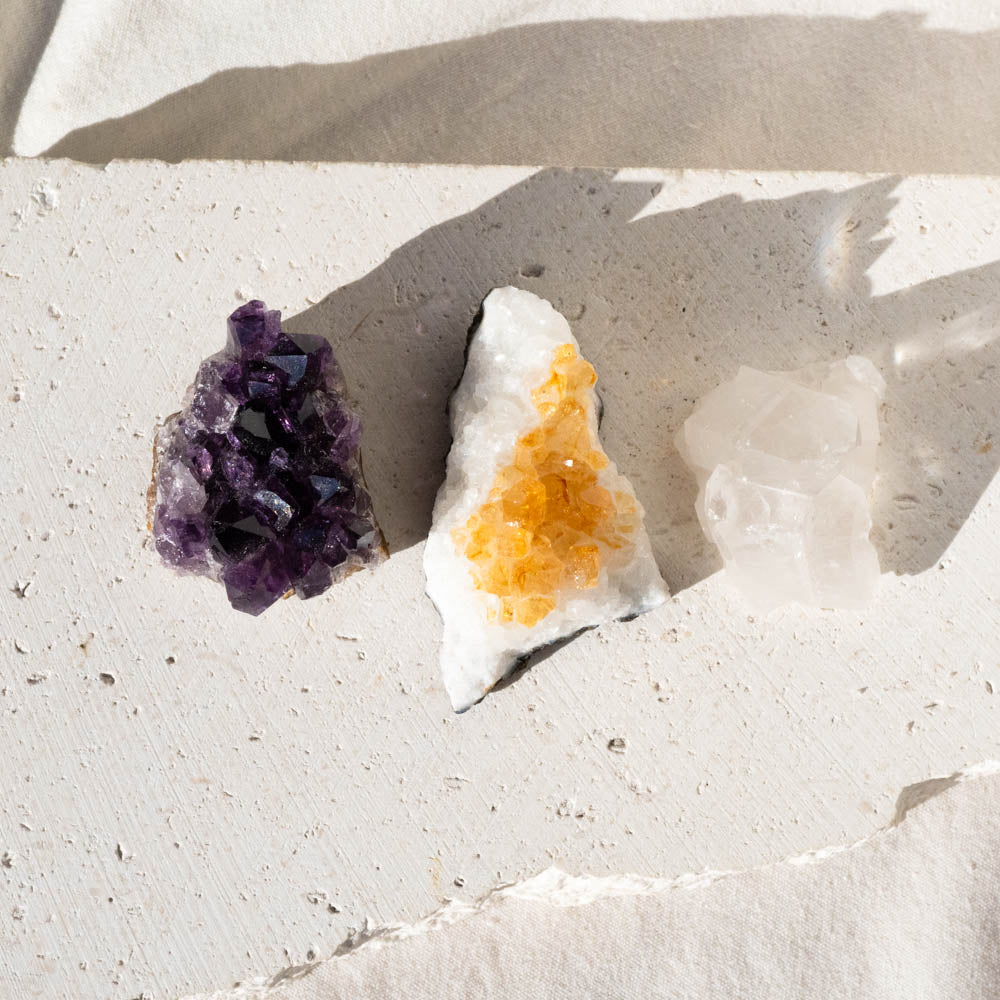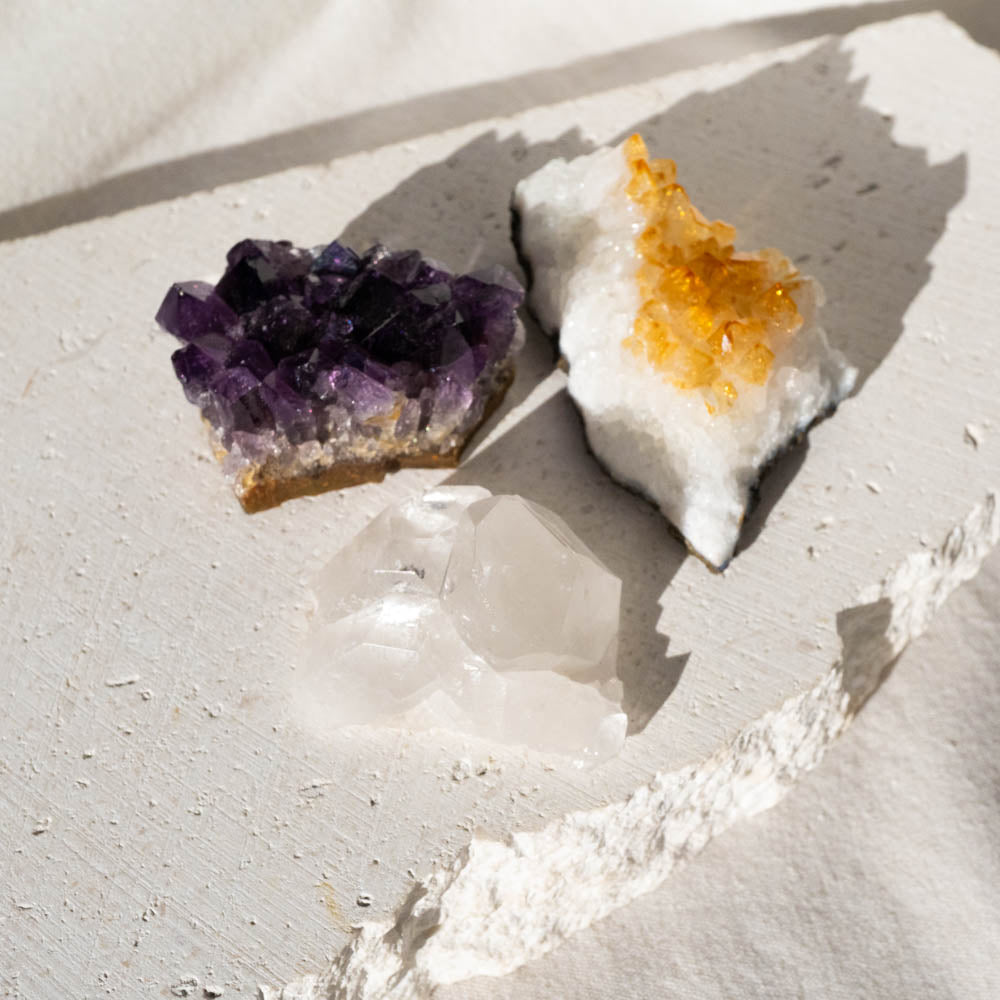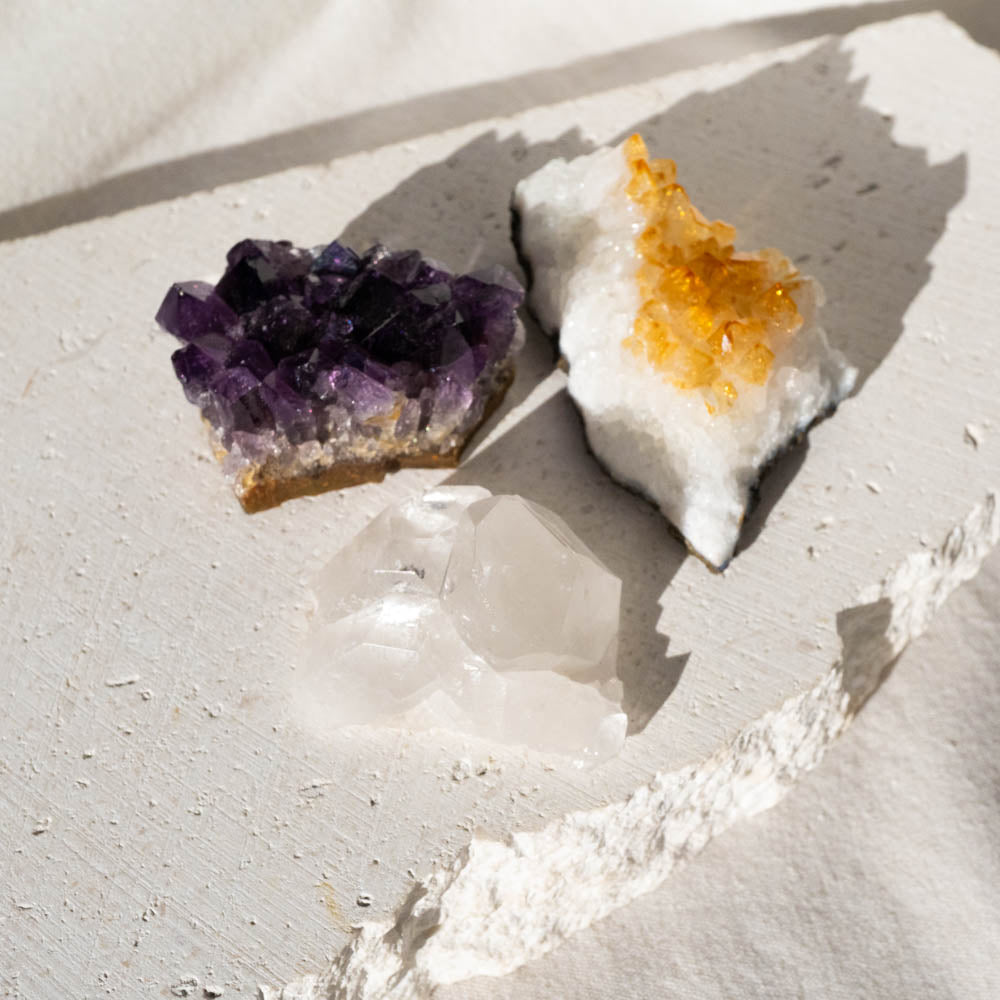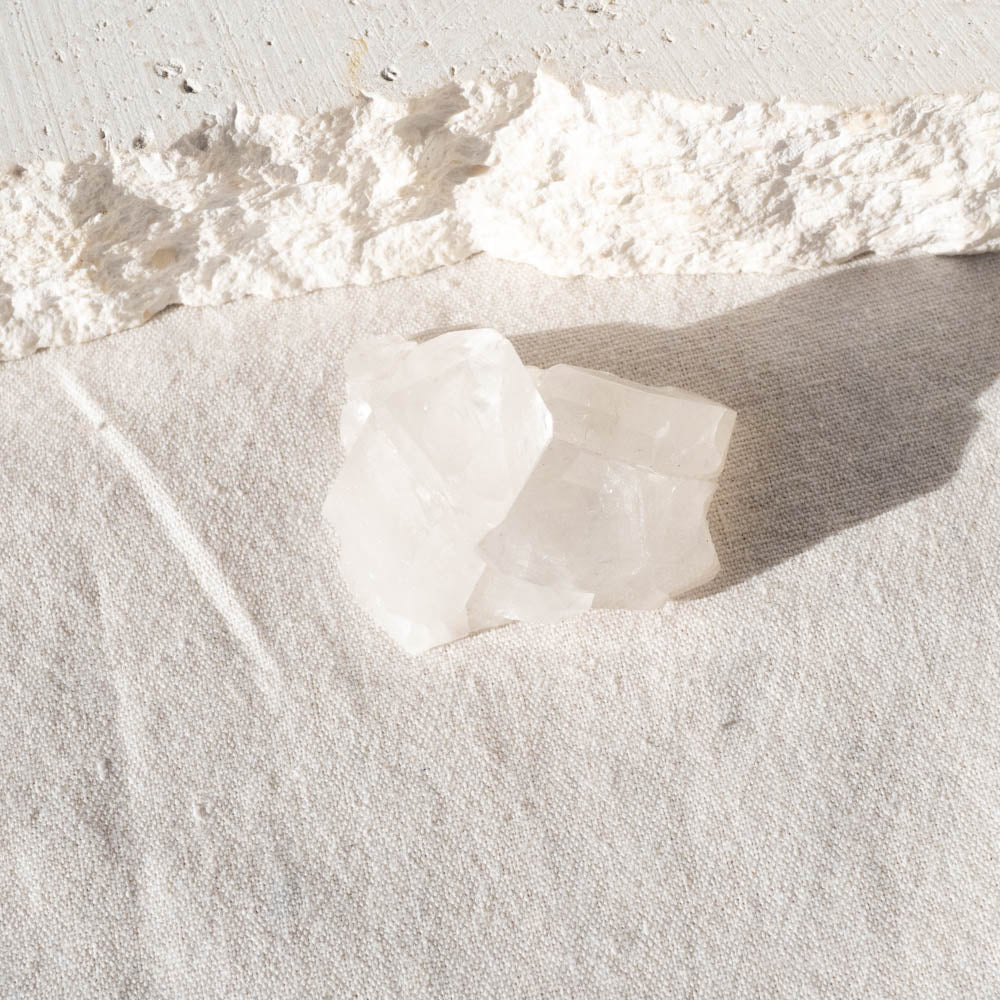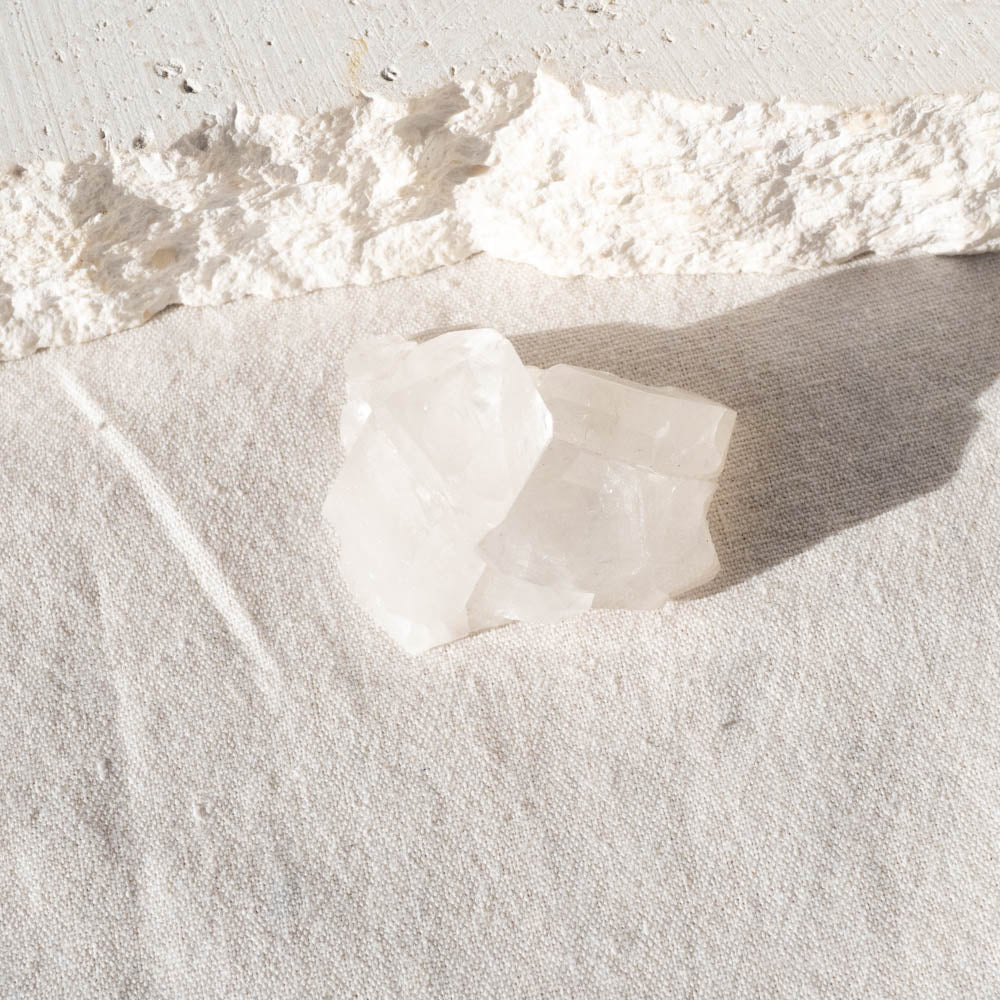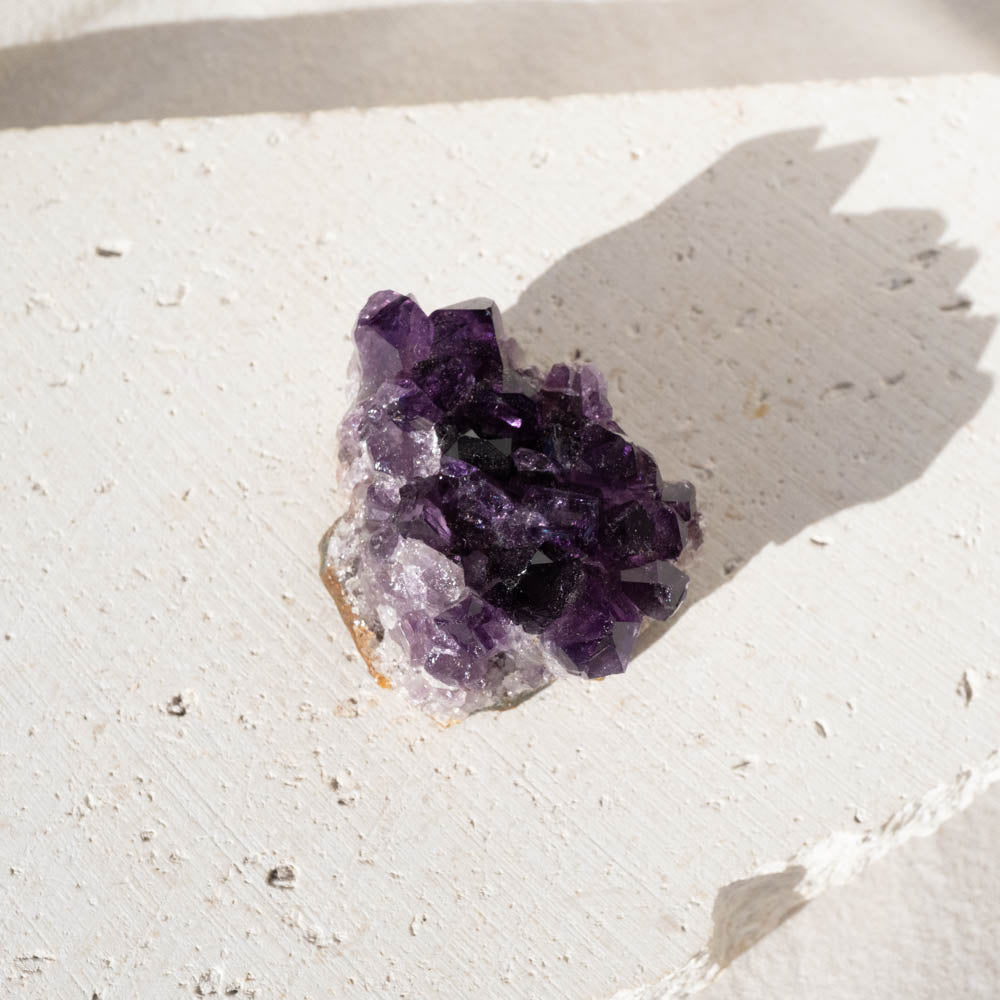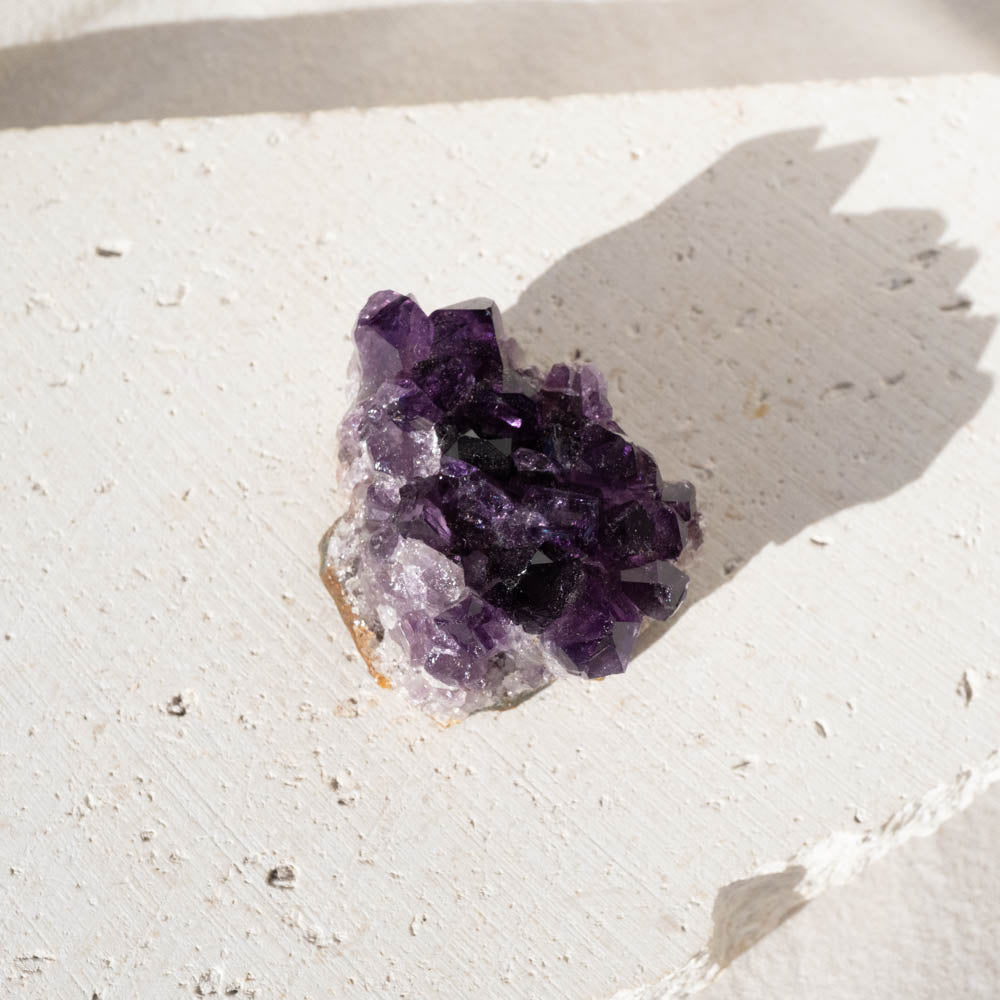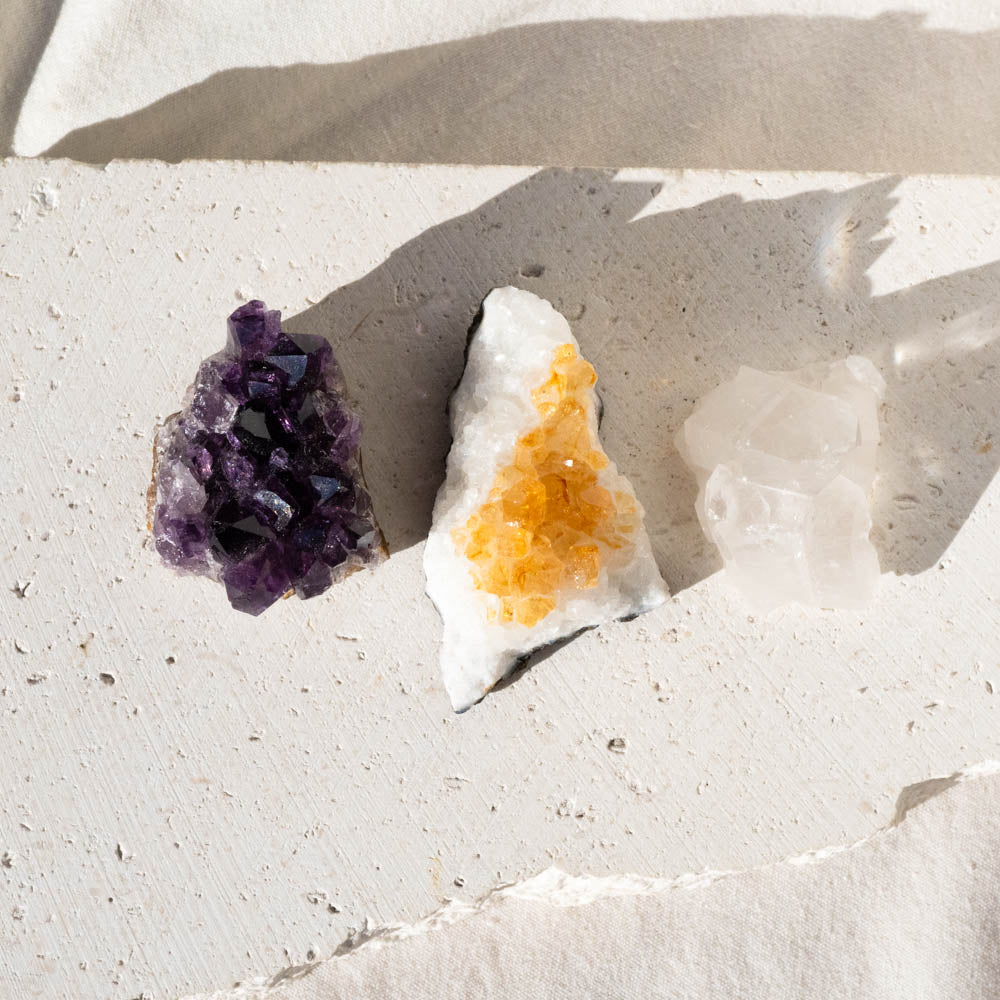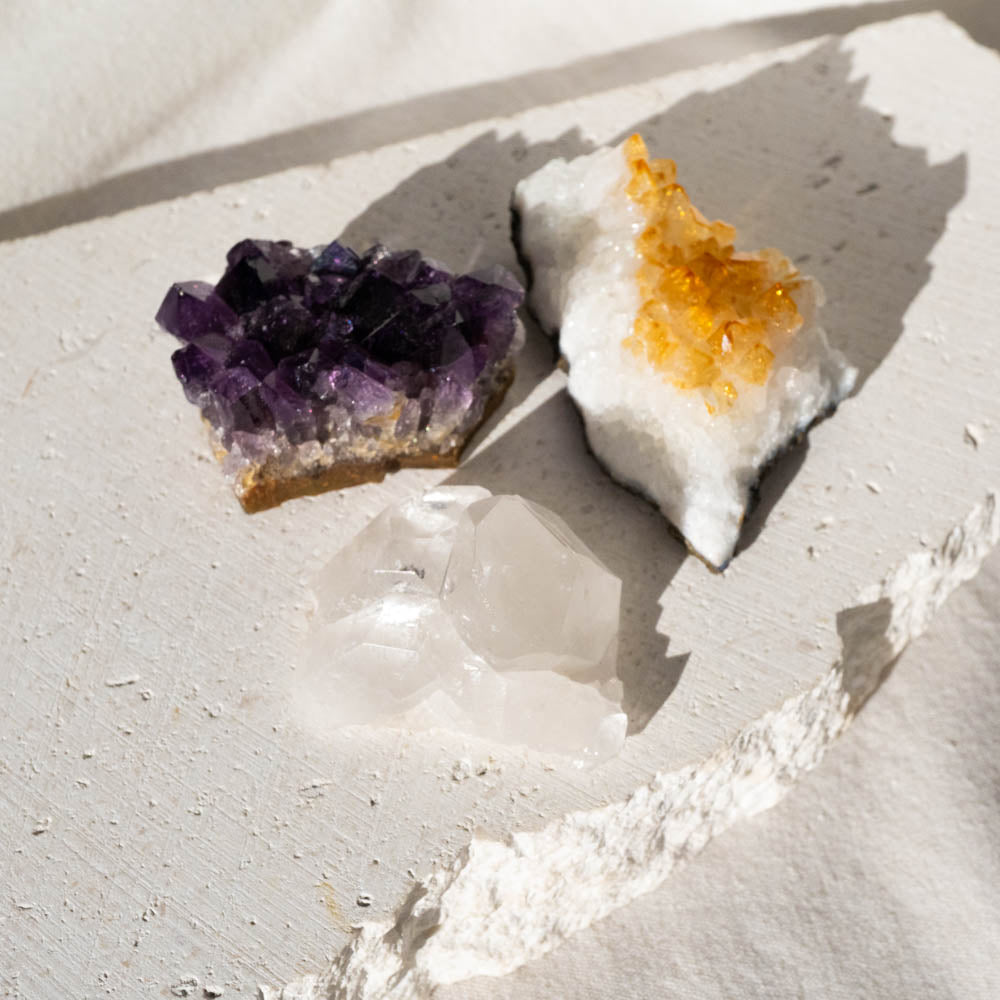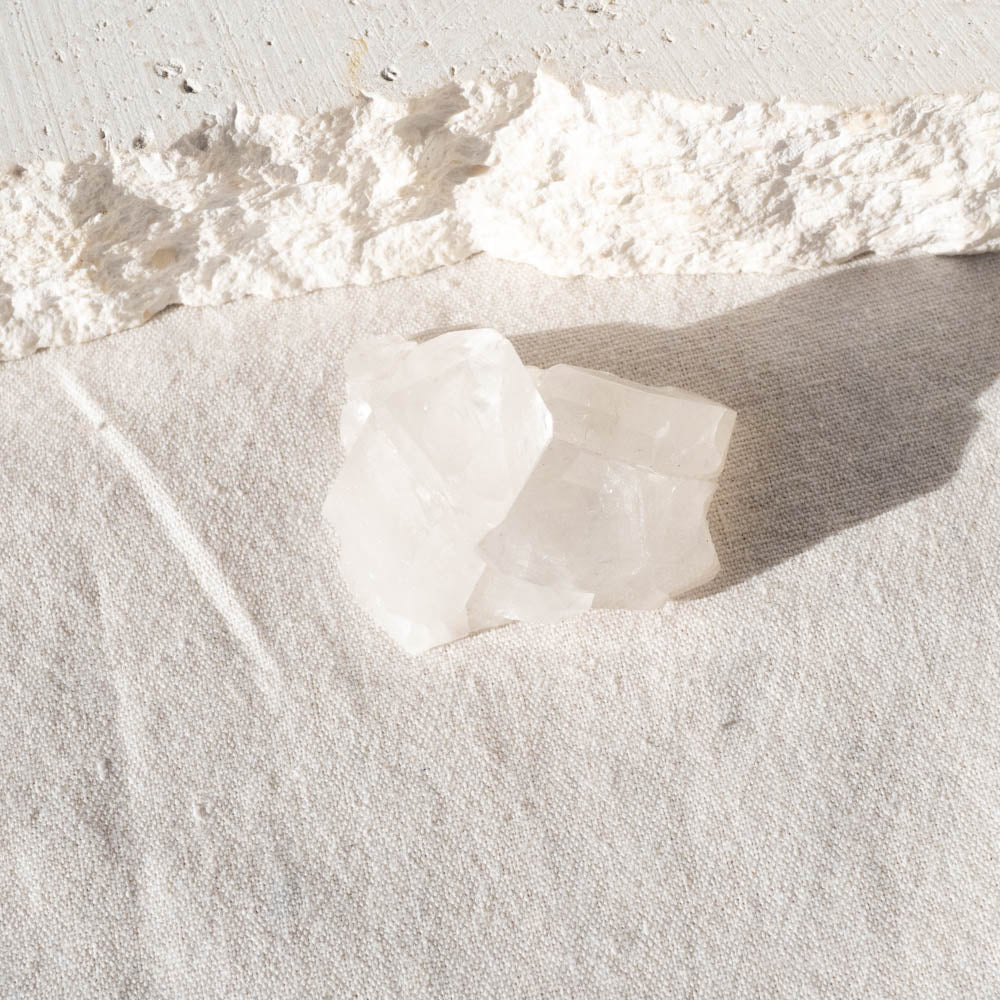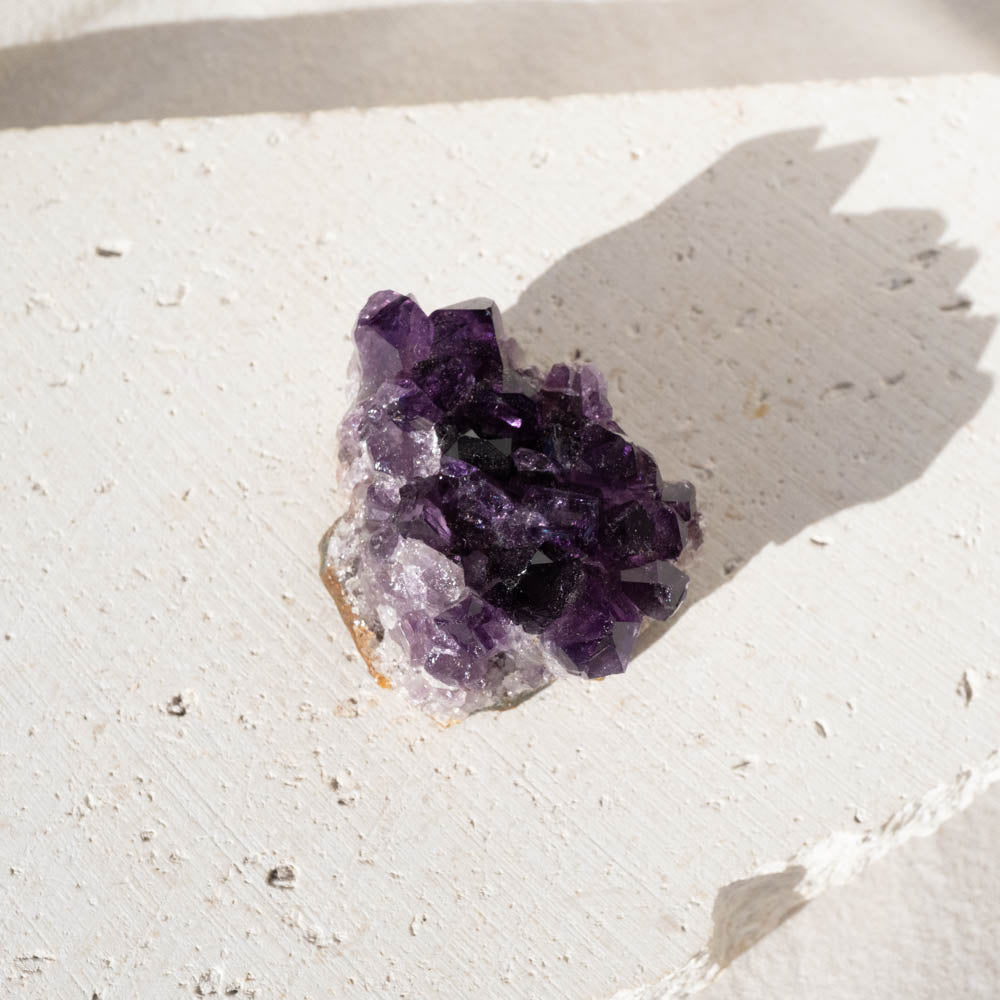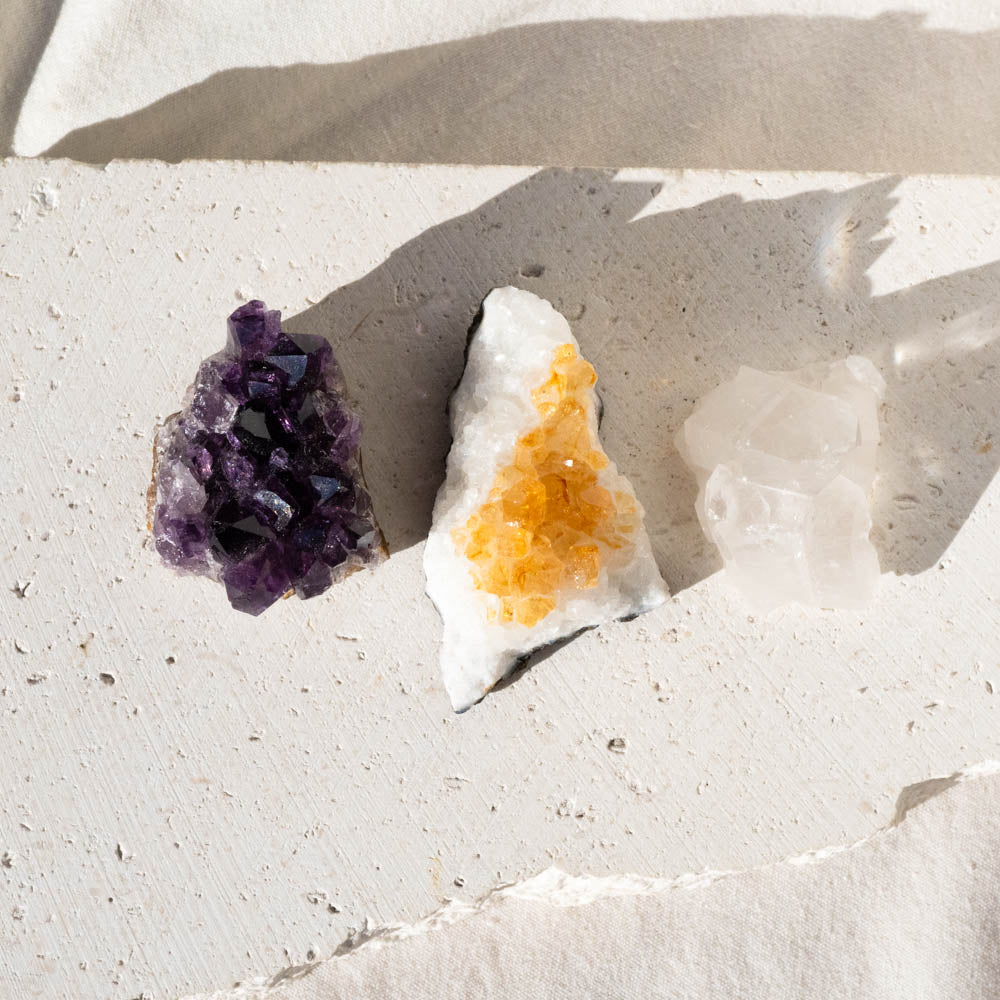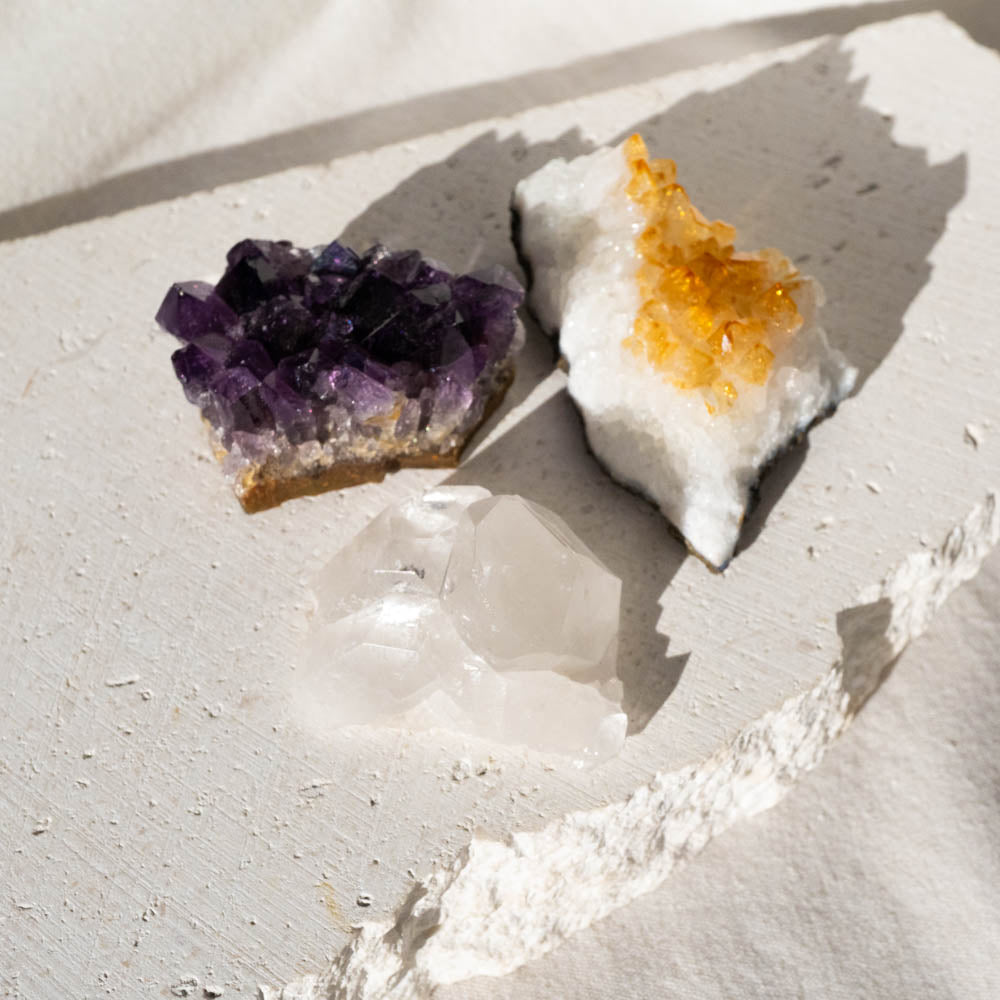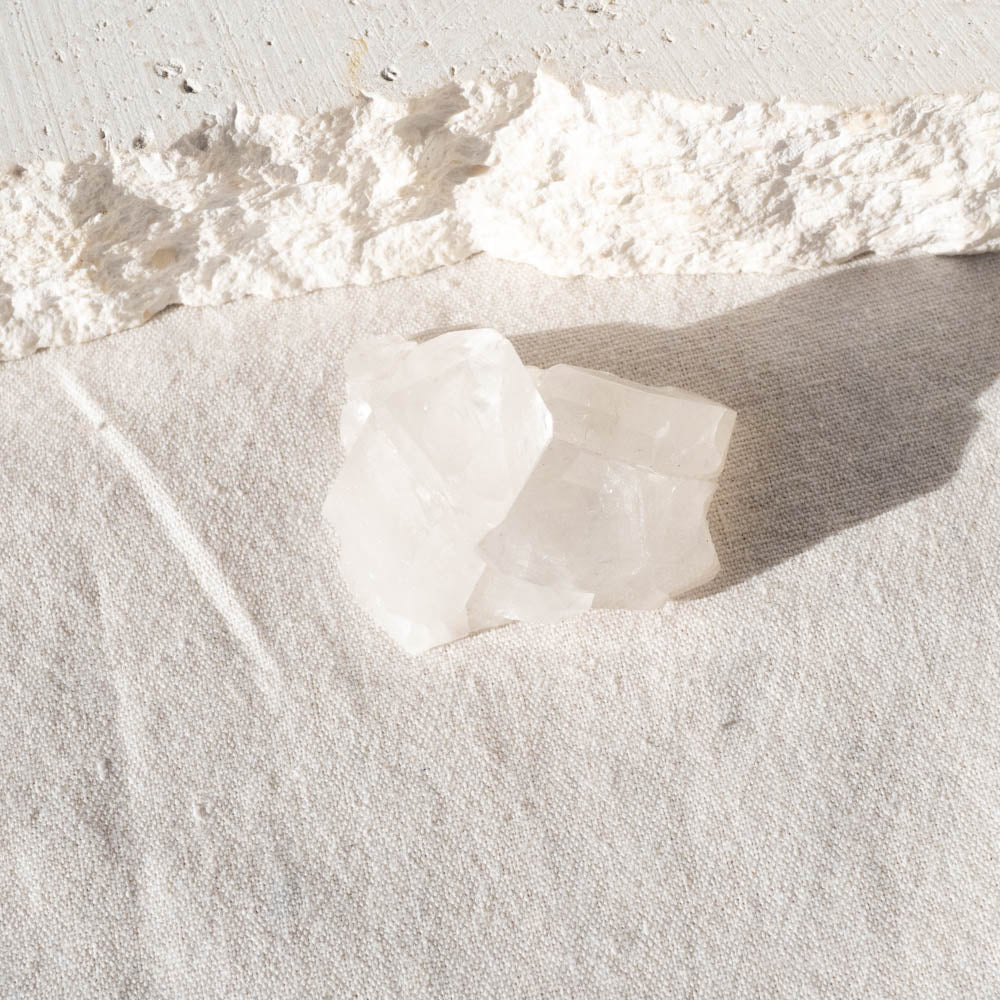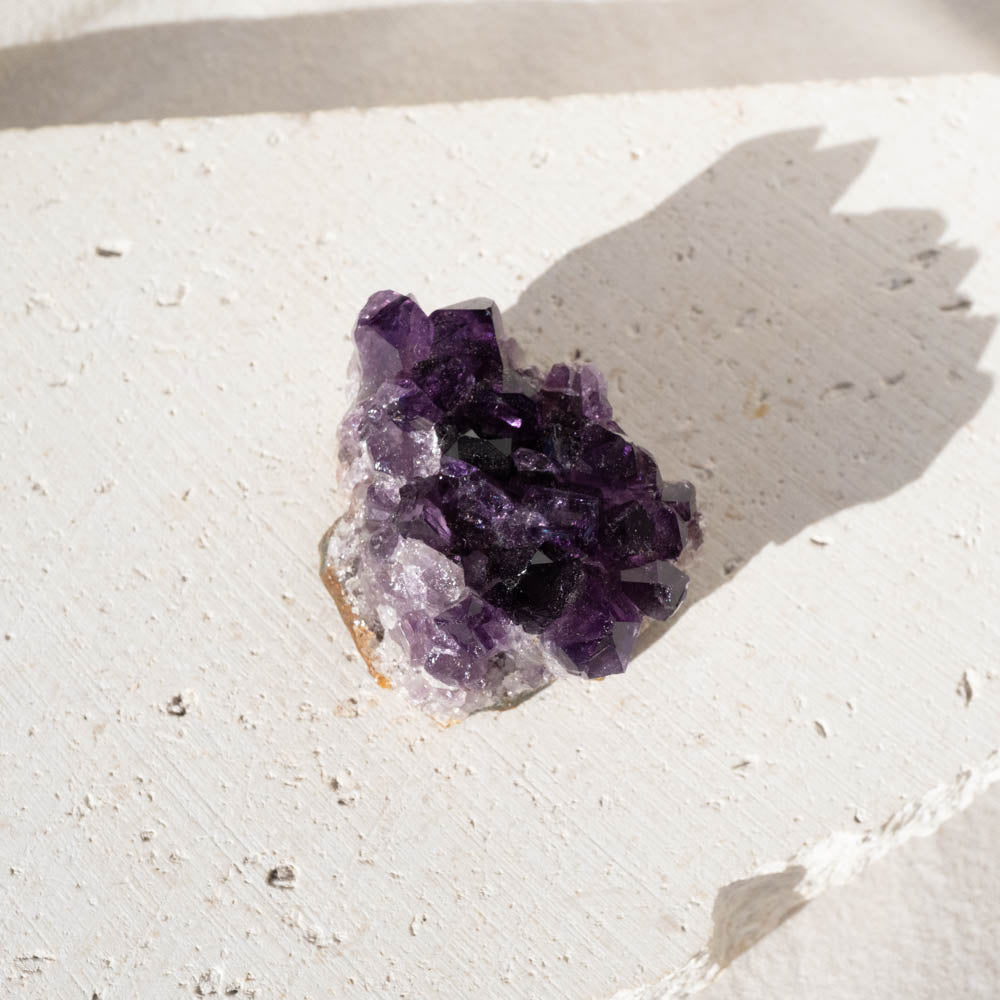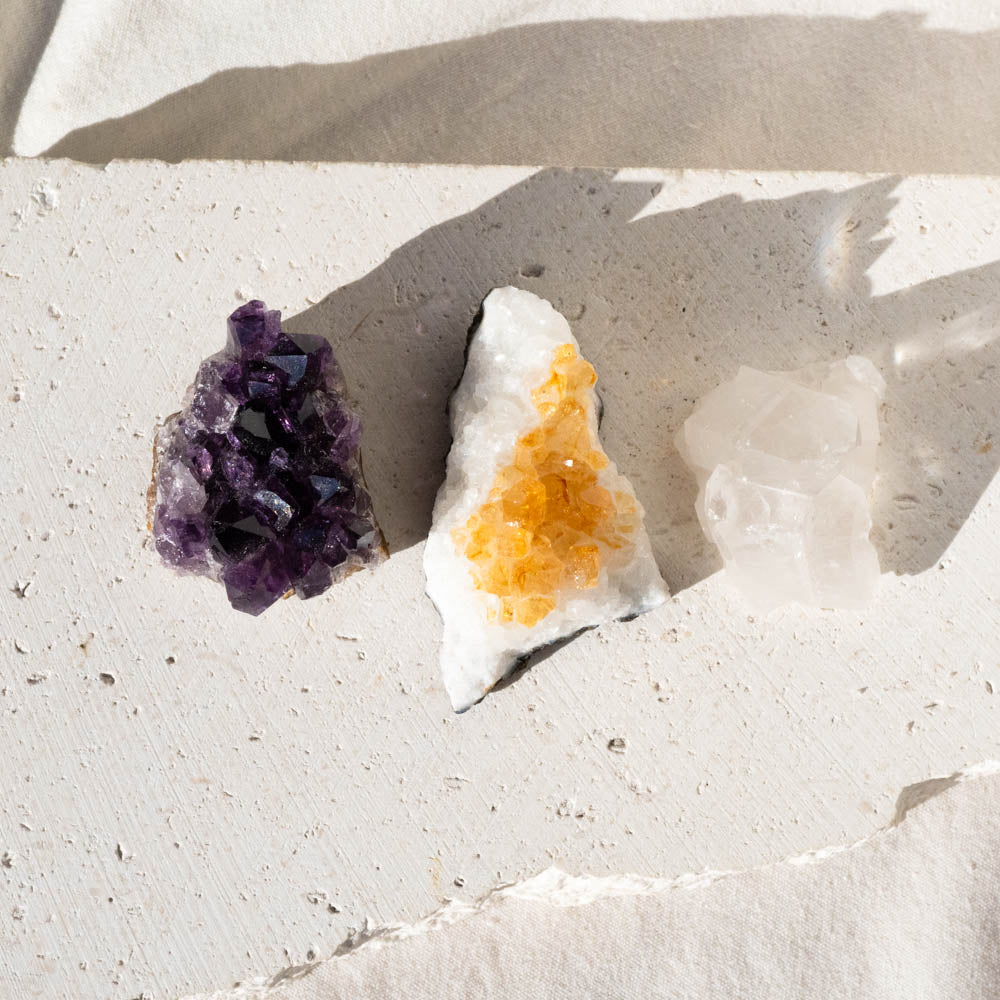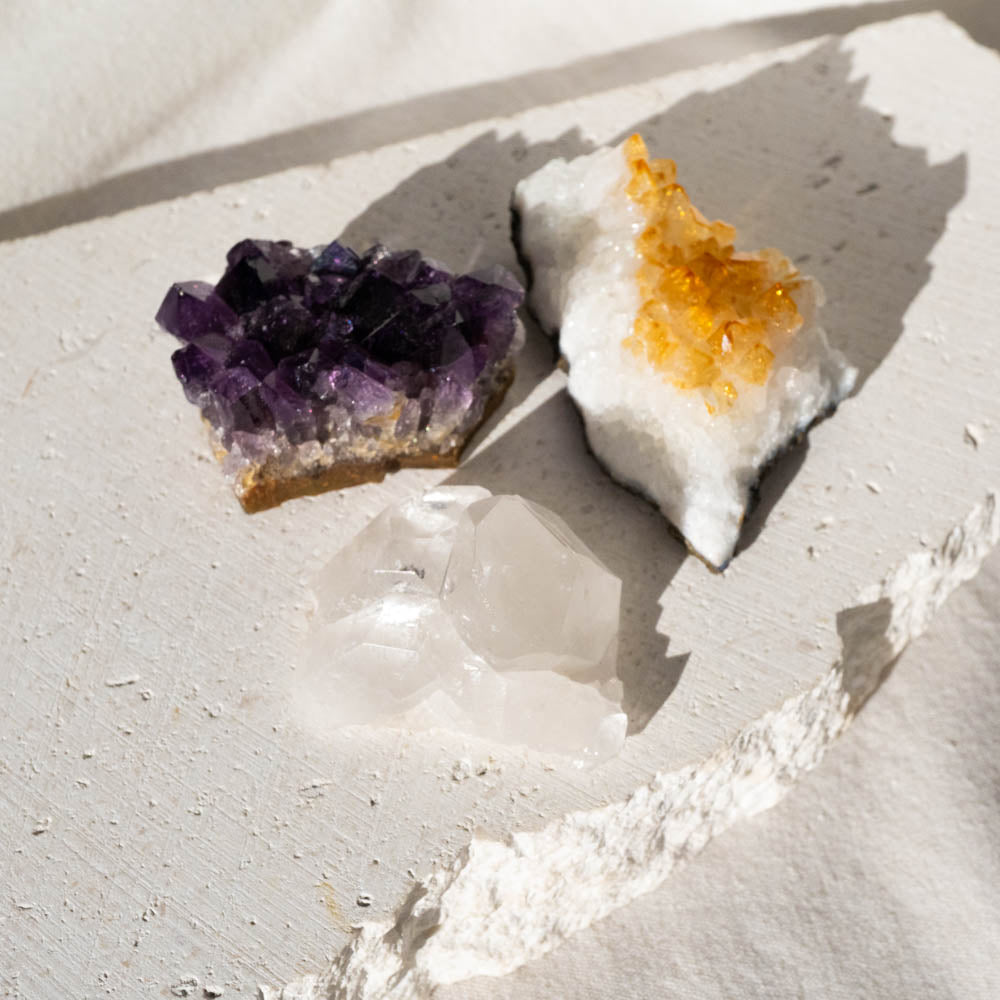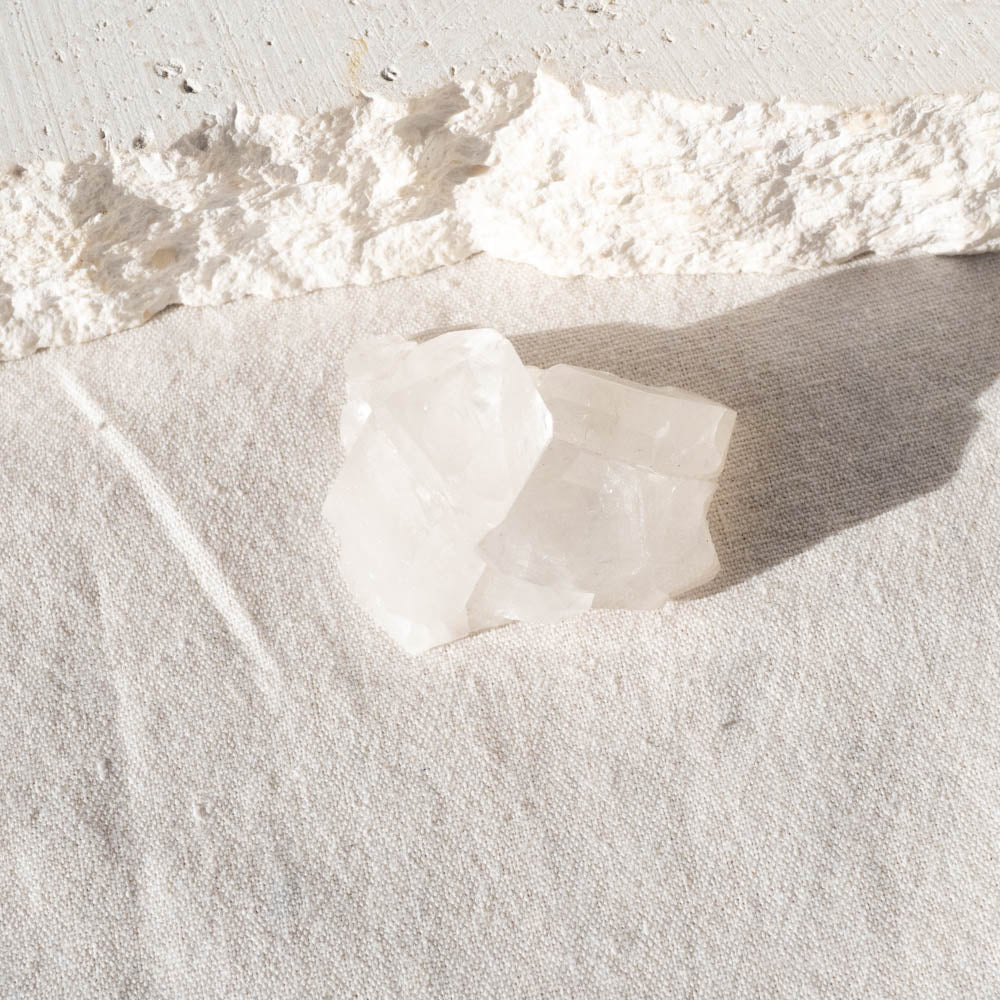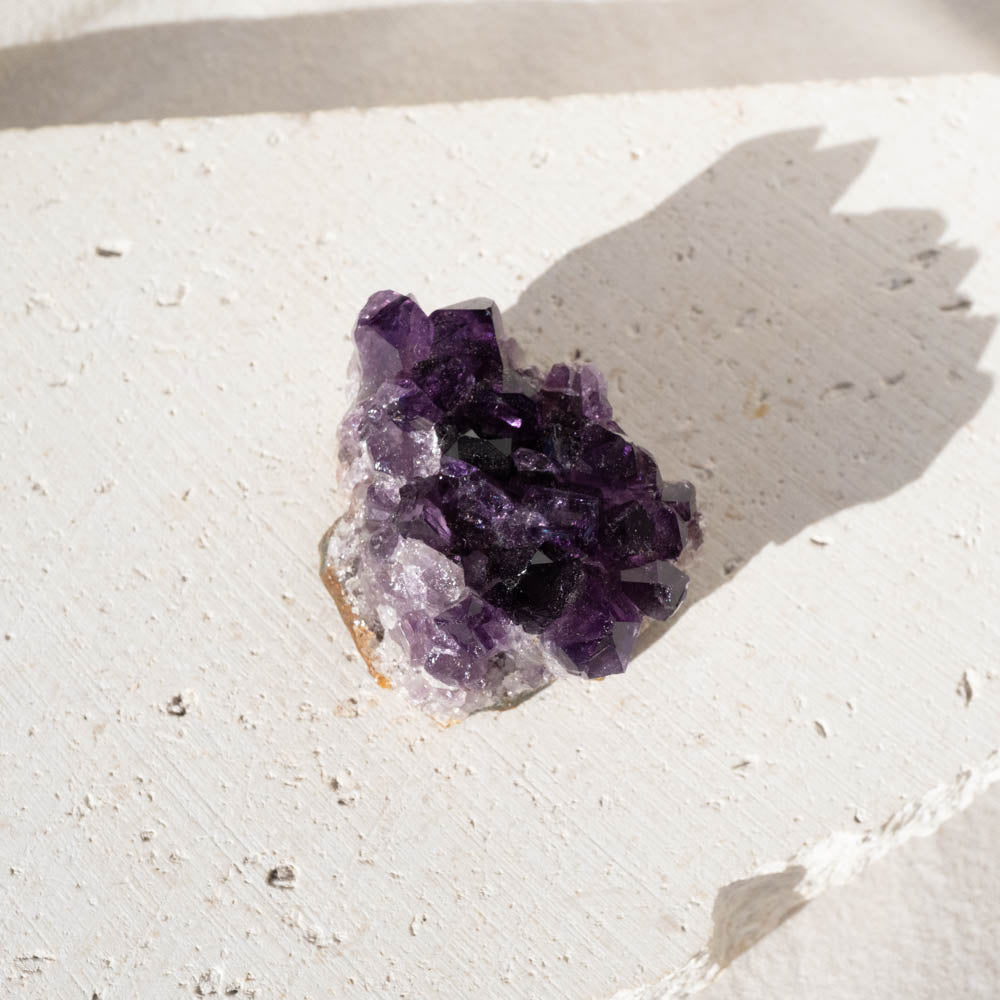 Healing, Joy + Balance Clusters
The Joy, Healing and Balance crystal trio comes with:
3 cute small sized clusters
Quartz (healing) x 1 approx 4cm x 3cm
Citrine (joy) x 1 approx 5cm x 2.3cm
Amethyst (balance) x 1 approx 4cm x 2.5cm
Cluster size, shape and colour will vary slightly.
These essential crystal clusters can be placed around your home, bedside, or carry them around with you in your bag.
Please note: due to the unique nature, rough cut stones will always vary in size, shape and colours.
Photo is example only. Pieces may vary slightly to that pictured.
A great gift idea for a crystal starter kit or for children collecting crystals.
Crystal Meanings
Citrine 
The radiant golden rays of Citrine activate, open and energise the chakras.  Its foremost energy is to aid in manifestation.  Its golden colour beams positive sunlight energy directly into one's environment. Citrine will bring joy, luck and positive energies to any space.
Amethyst
Amethyst is a very powerful and protective stone. It's great to use in healing and cleansing. Amethyst is beneficial to the mind, calming or stimulating when appropriate. 
Crystals can be placed in your environment to create a calming tranquil space. Amethyst is particularly great to use in the bedroom for insomnia or nightmares.
Quartz
Quartz is a very powerful healing stone and energy amplifier. It can be used as a master healer and can be used for any condition. 
Place around the home to absorb negative energy or use in meditation as it filters out distractions.
Note: Due to the natural uniqueness of each stone, the stones will vary from whats pictured.
Gift wrapping available.
Christmas cut-off dates Australia
Within Aus (except WA and NT)
Order by: Parcel Post Dec 15 | Express Dec 19

WA and NT
Order by: Parcel Post Dec 12 | Express Dec 17

REGULAR SHIPPING $9.95 - $12.95

EXPRESS SHIPPING $15 - 17.95

Free CLICK & COLLECT from Hawthorn, VIC
Mon to Sat 11am - 5pm

FREE regular shipping on orders $200 and over