Free Shipping AUS wide on orders over $200 | Buy Now Pay Later Available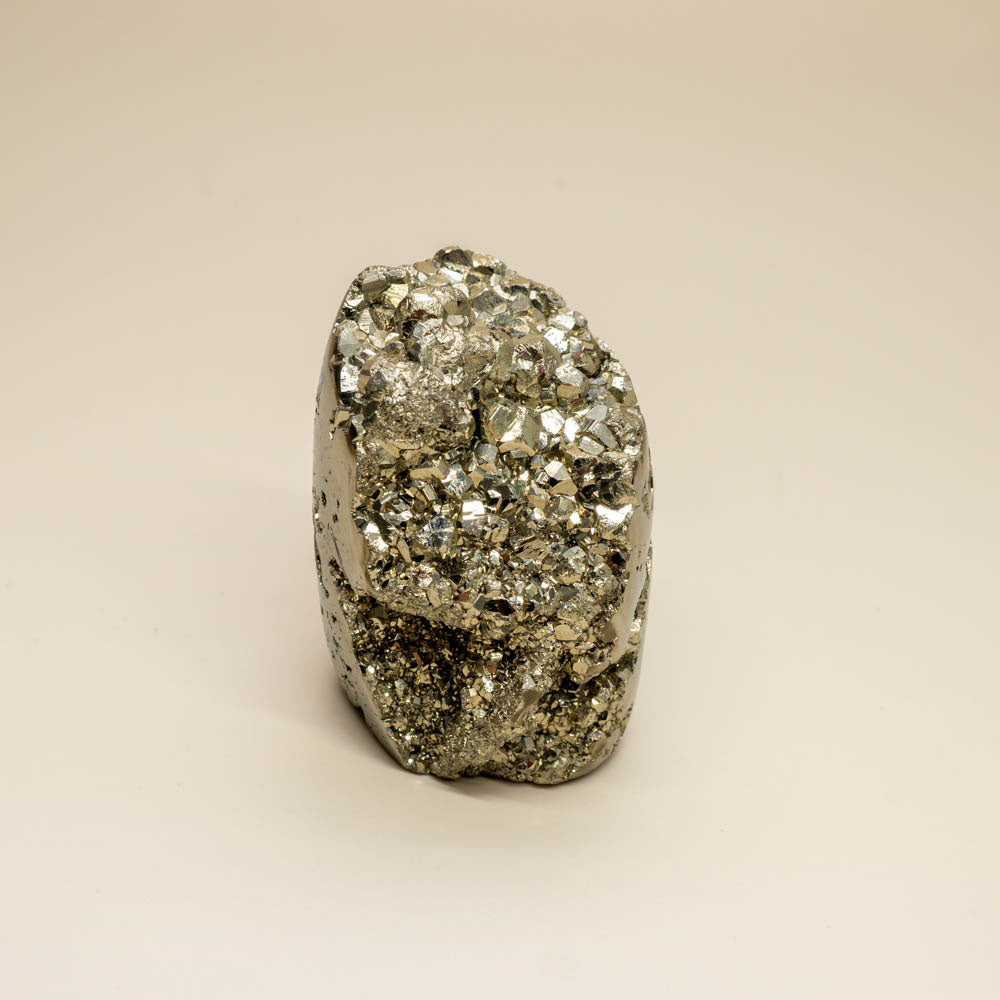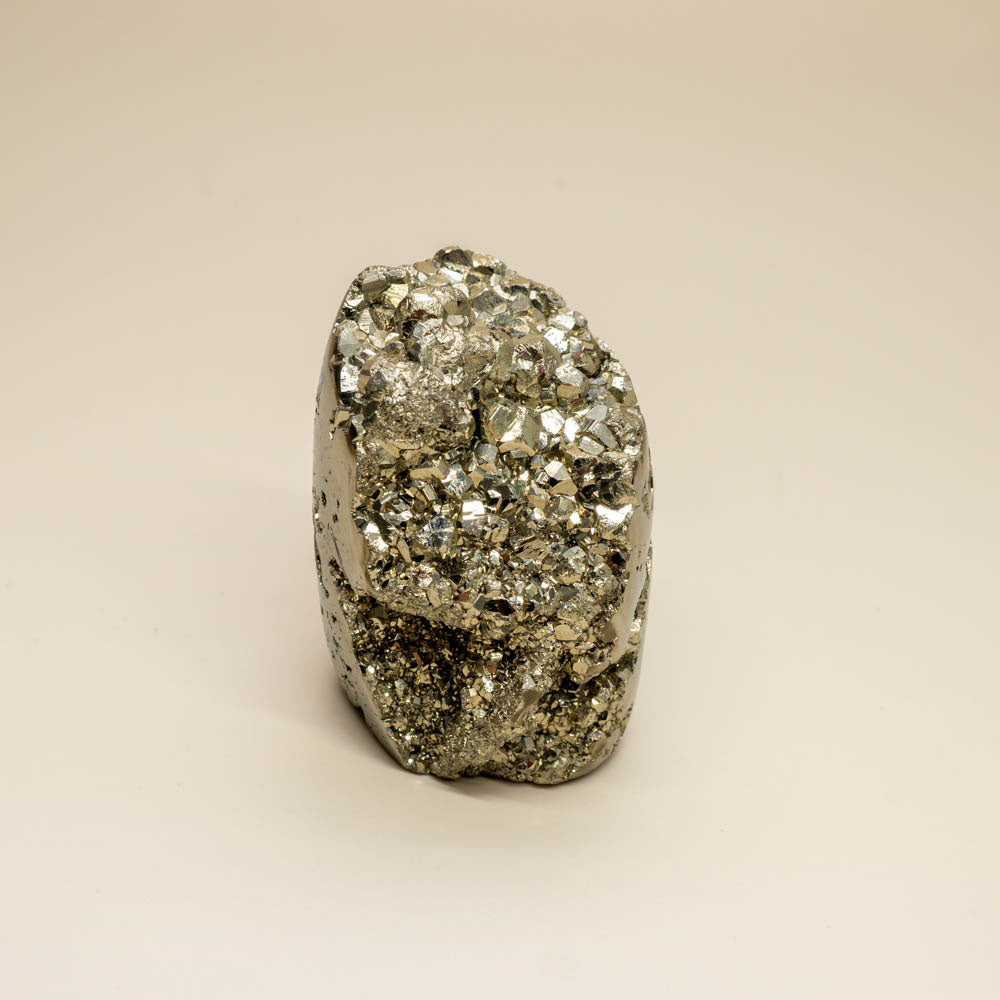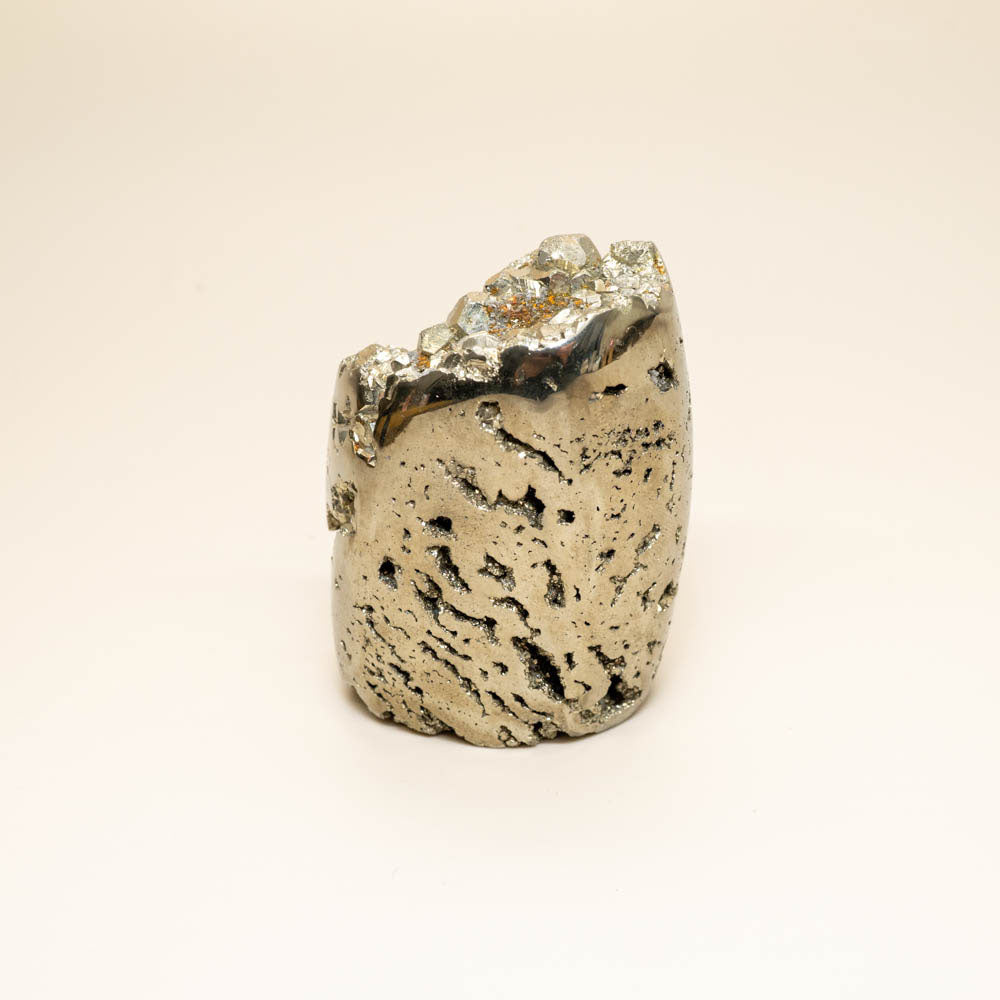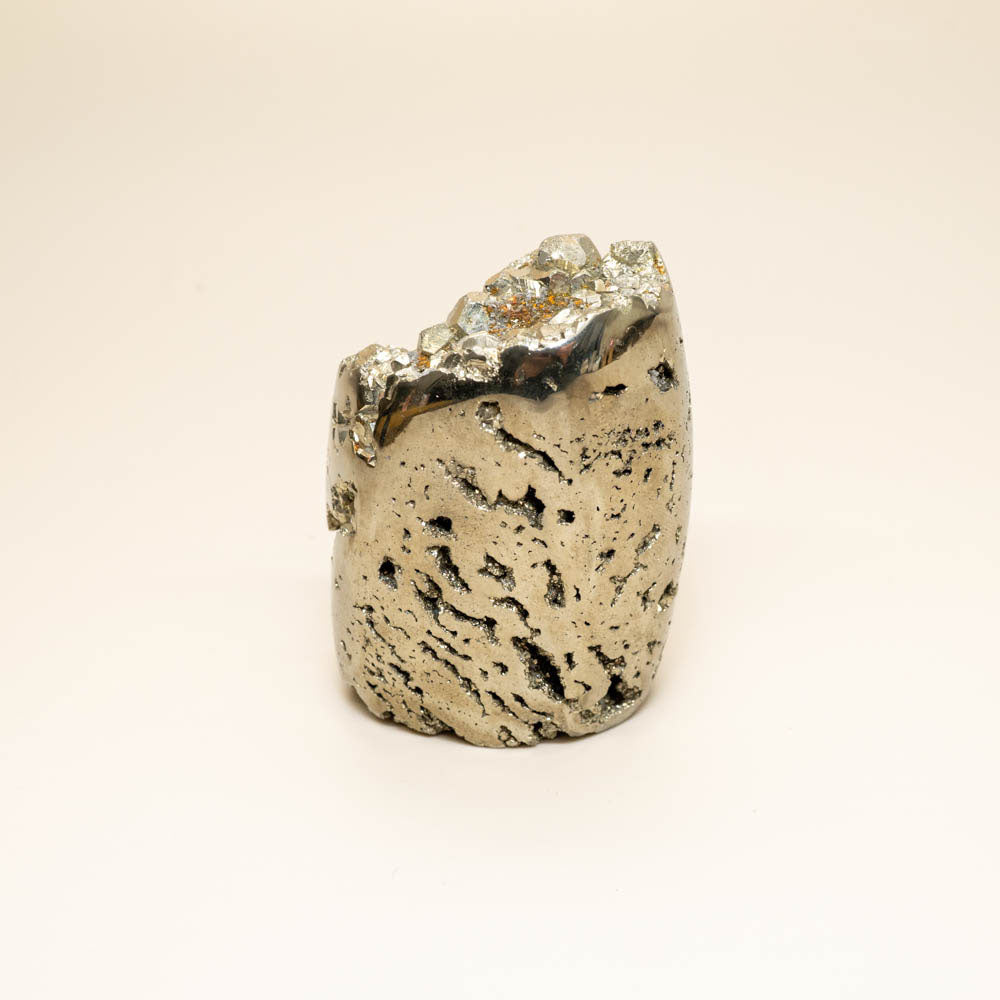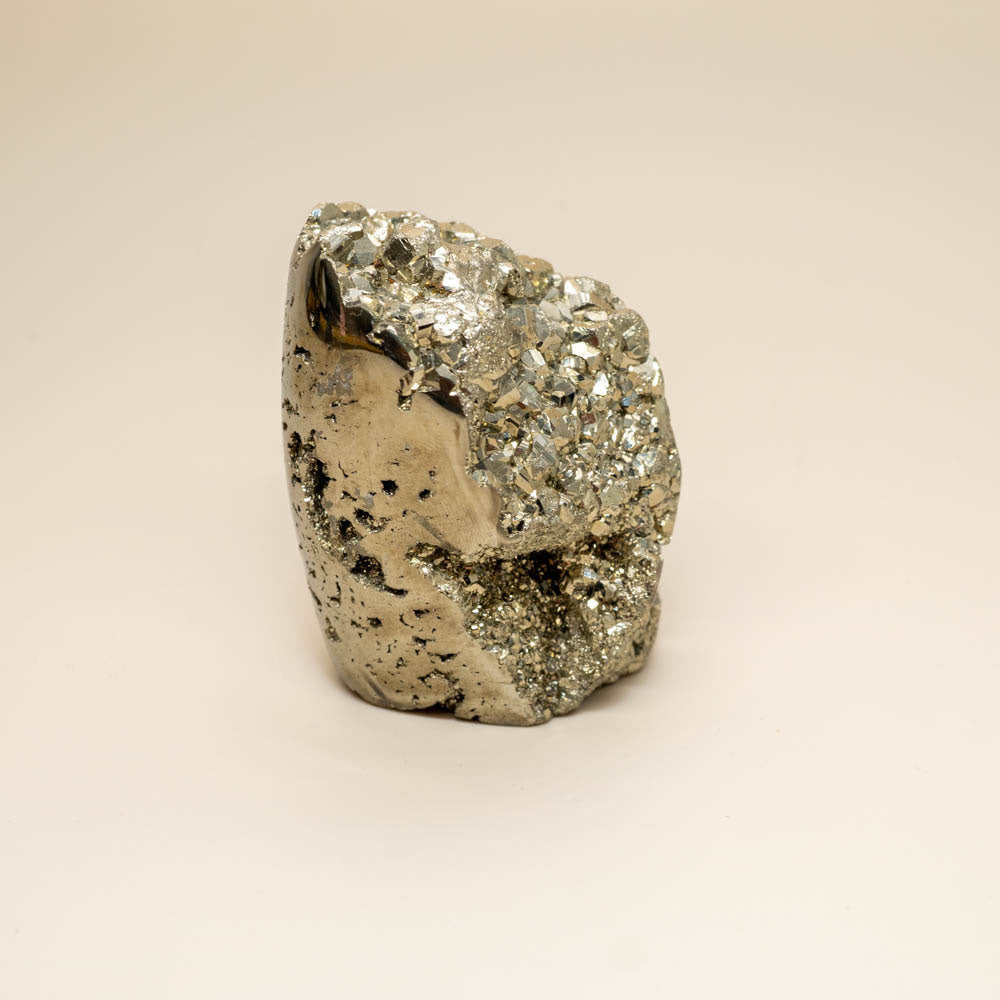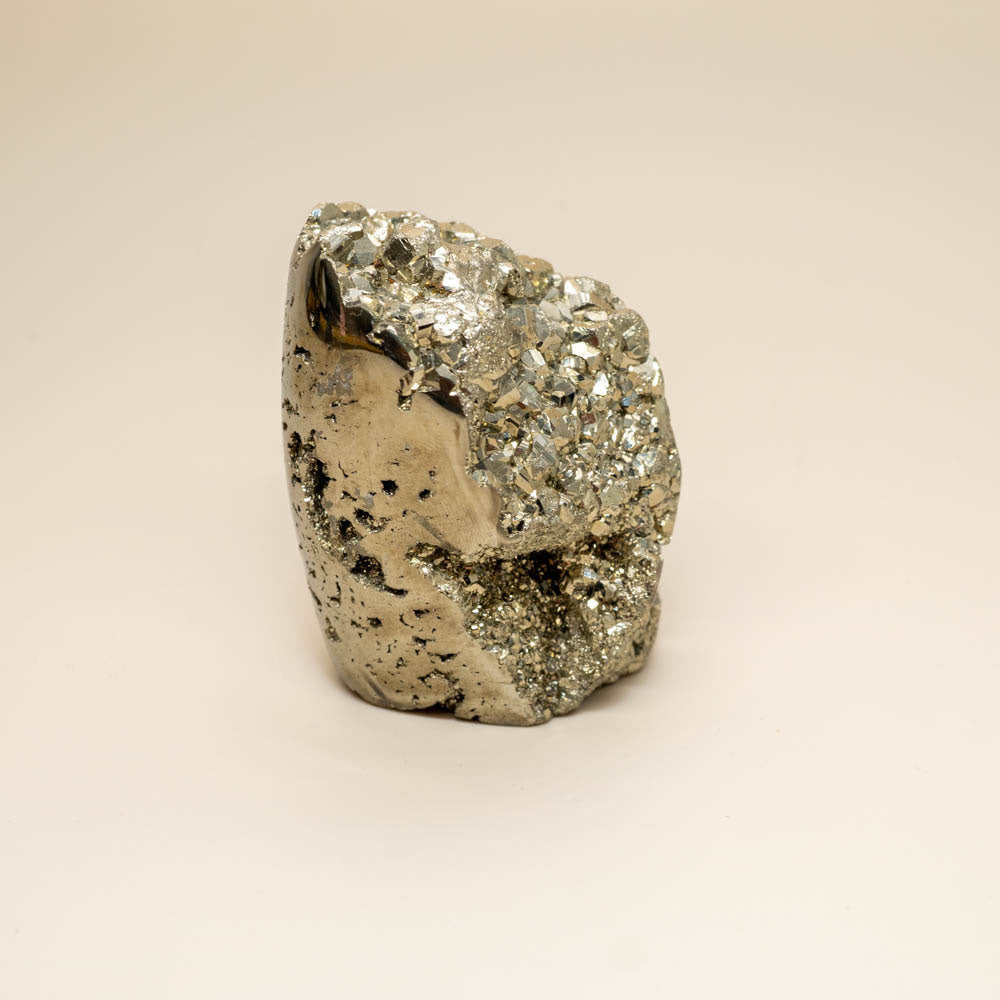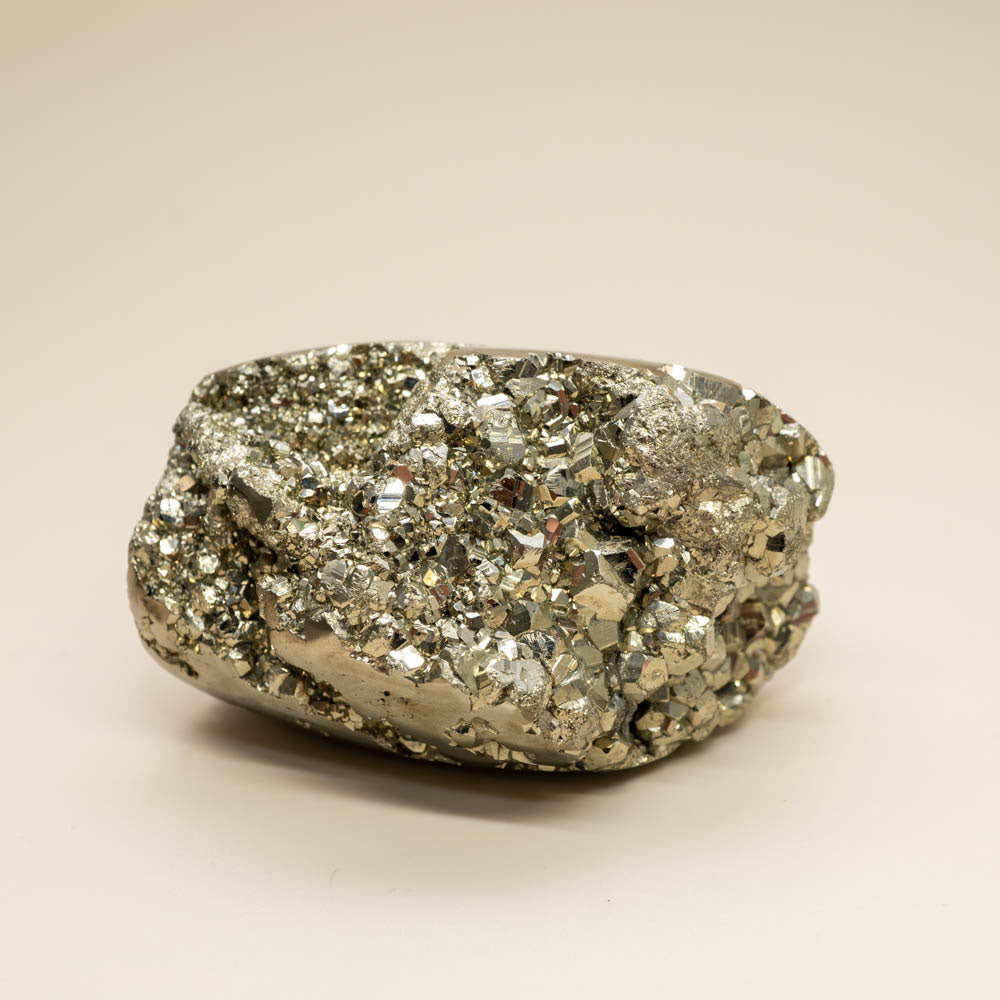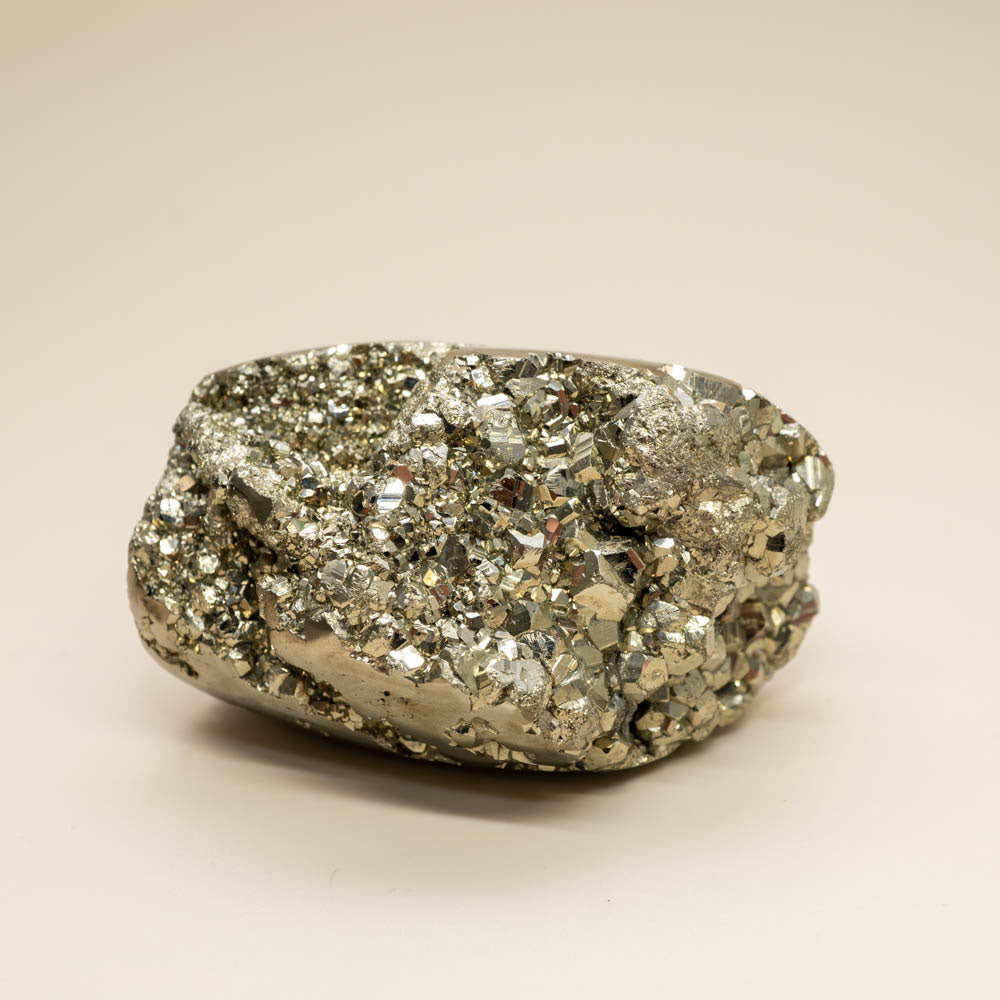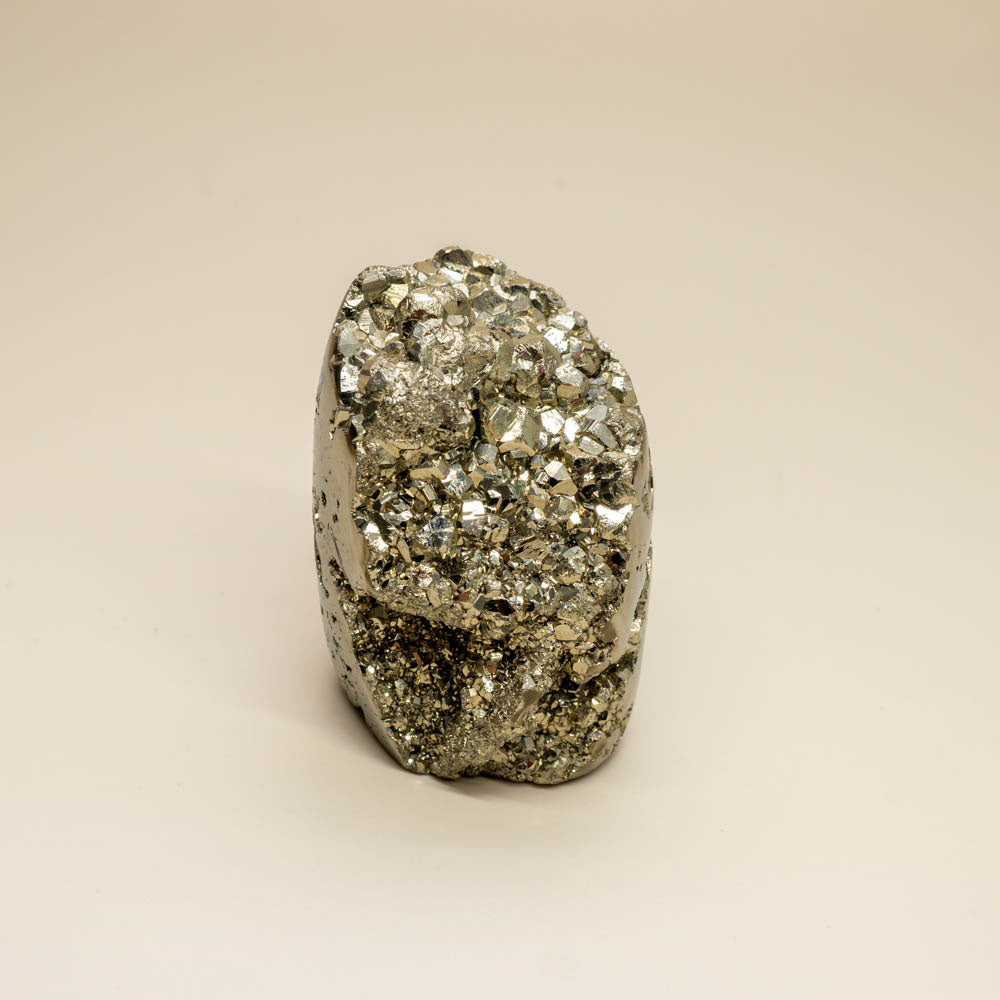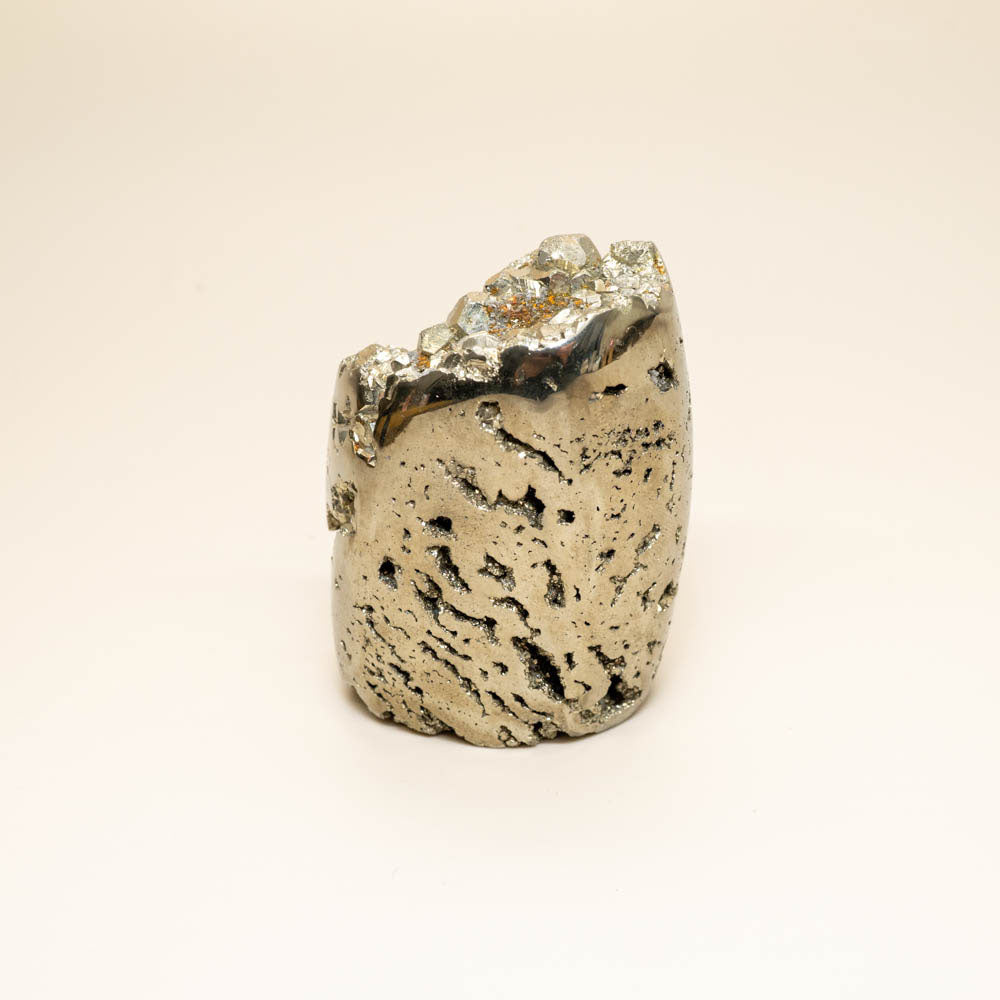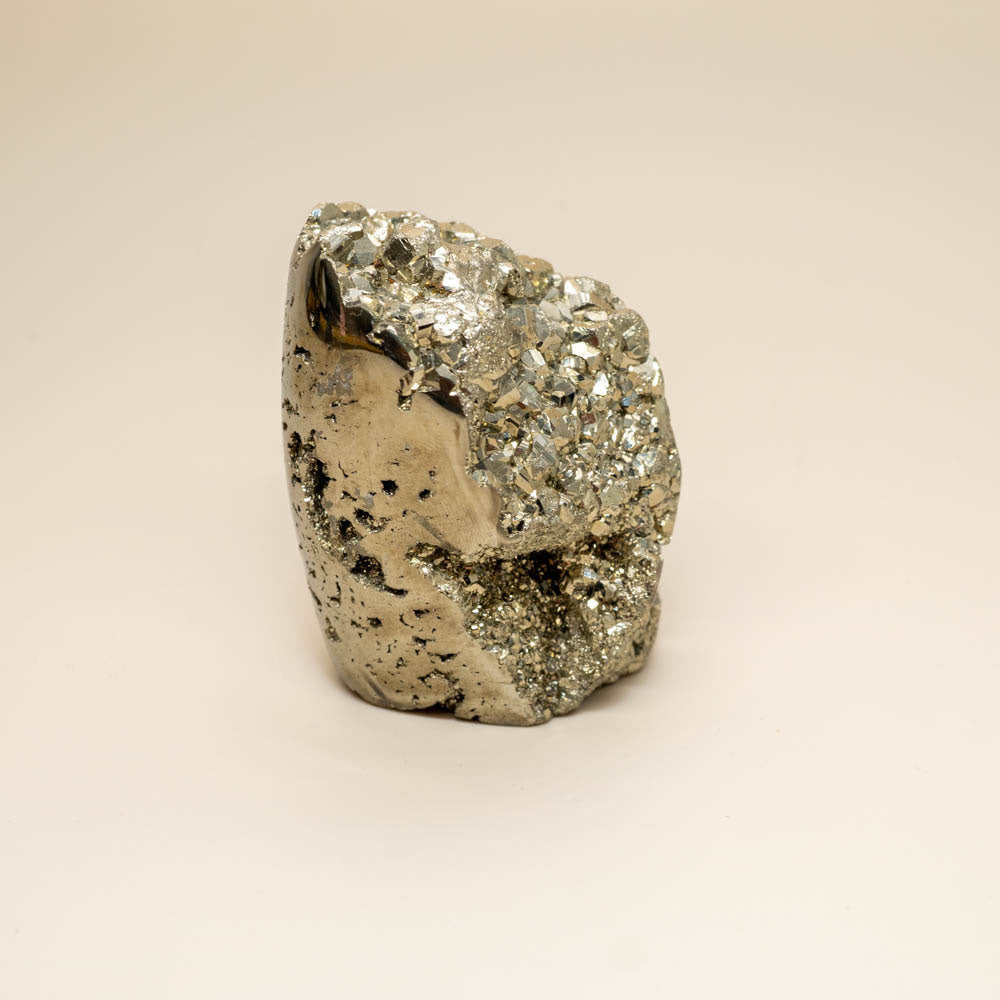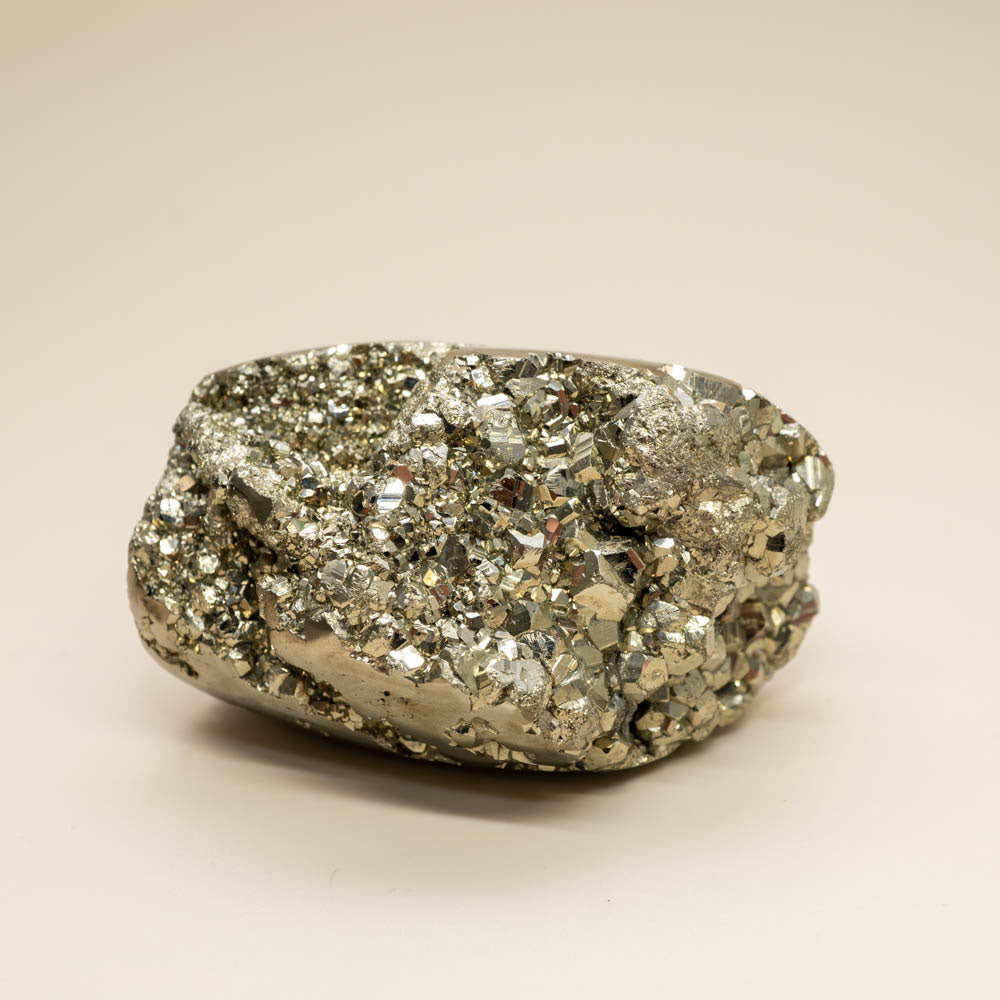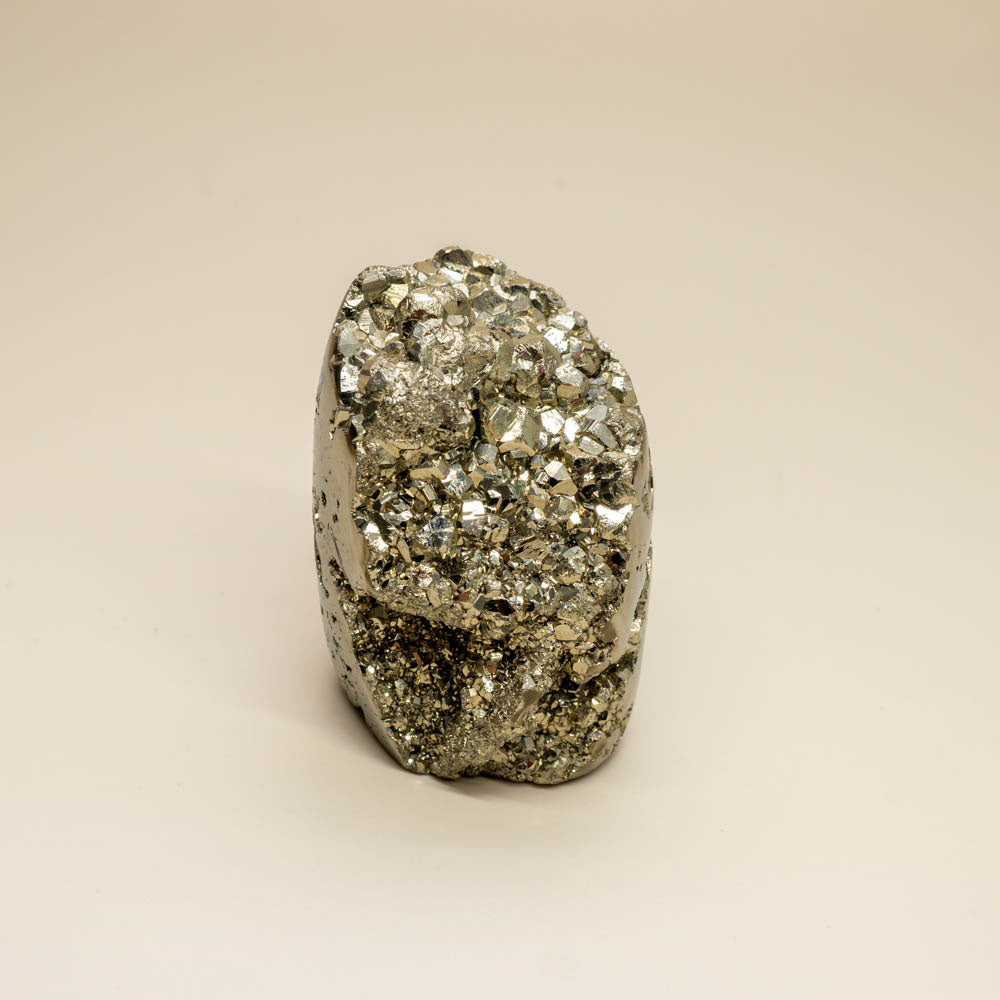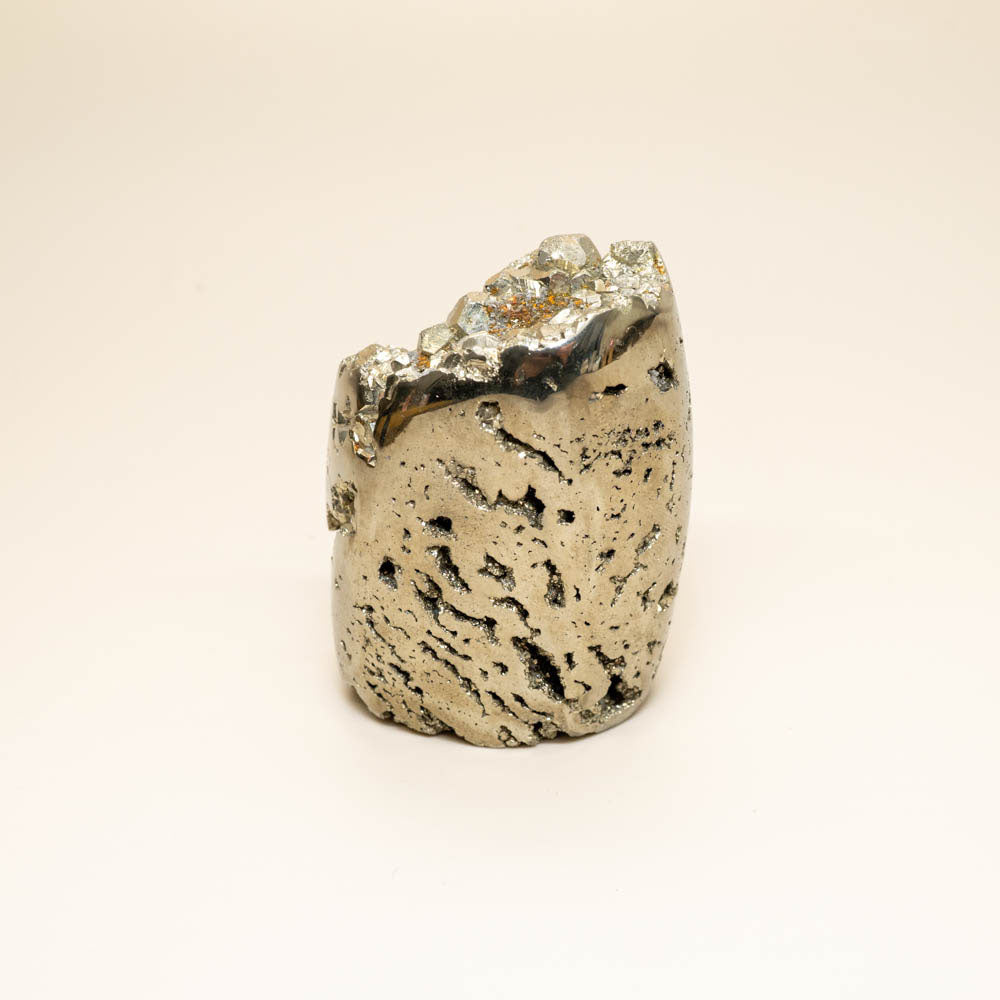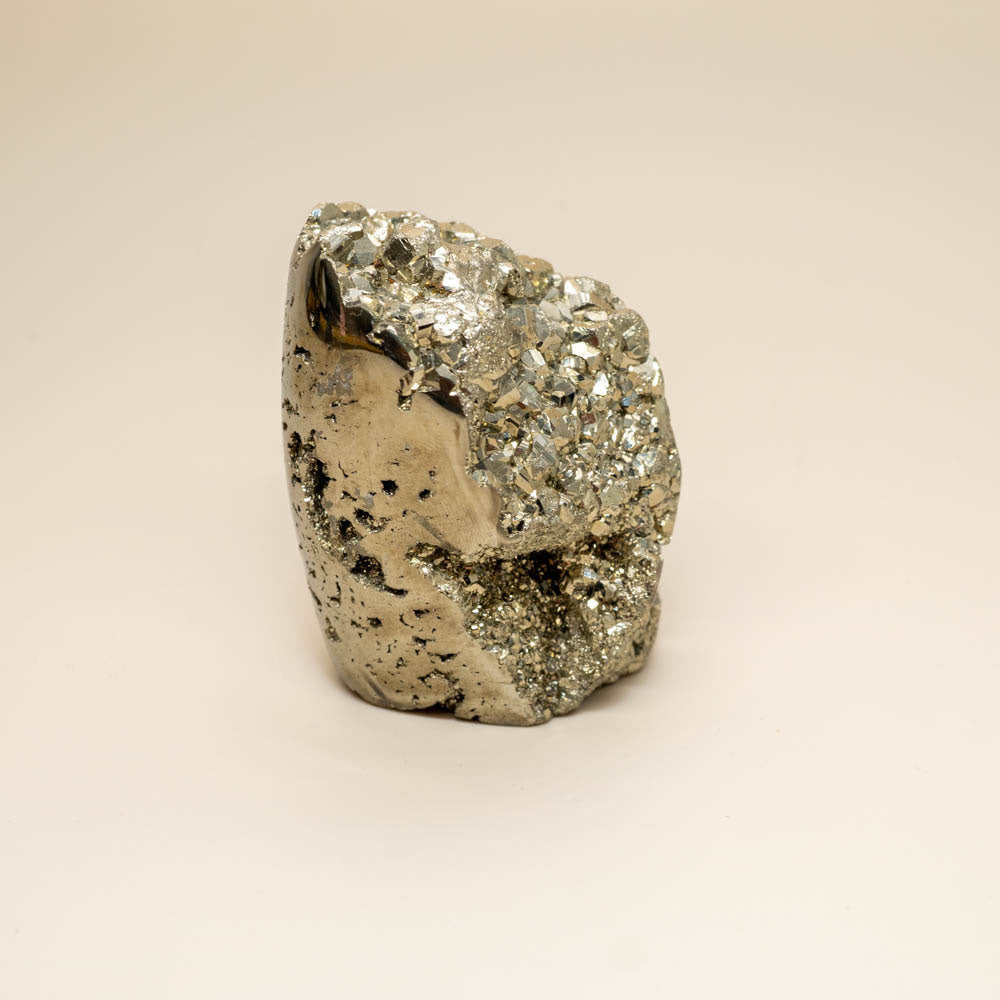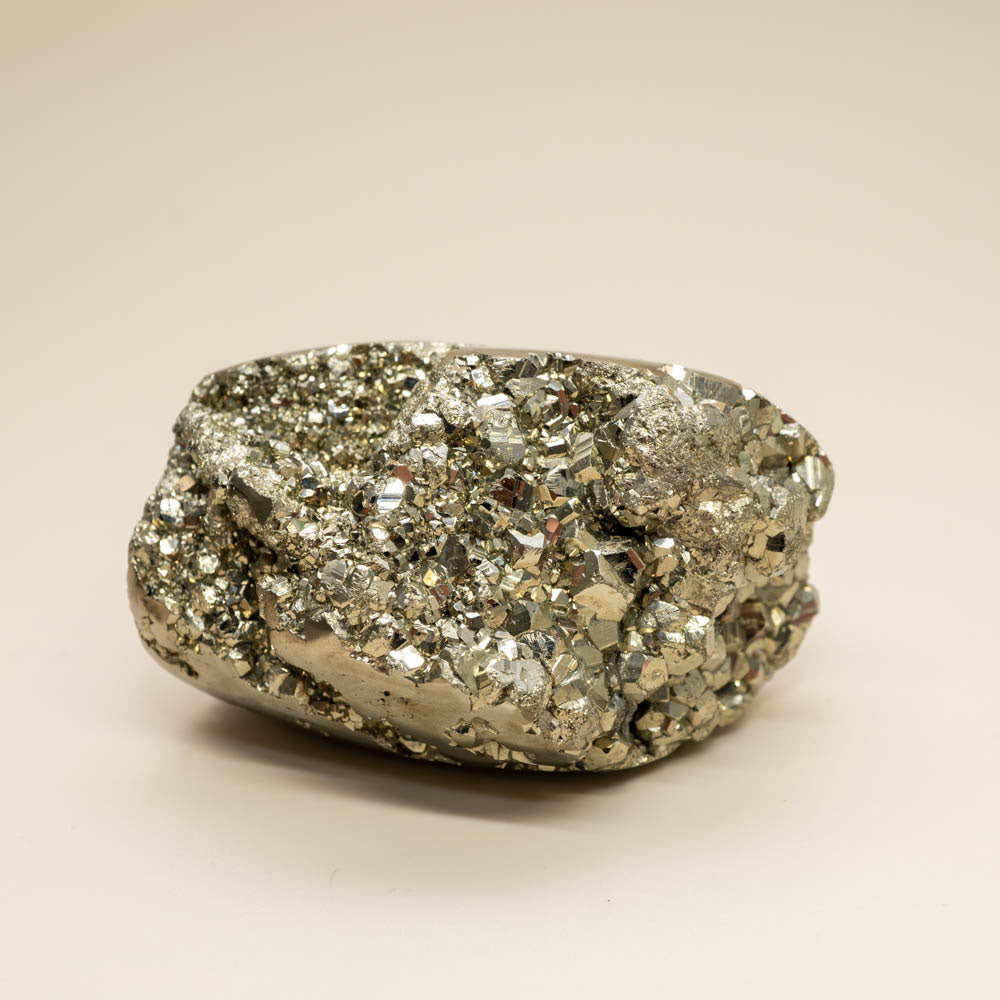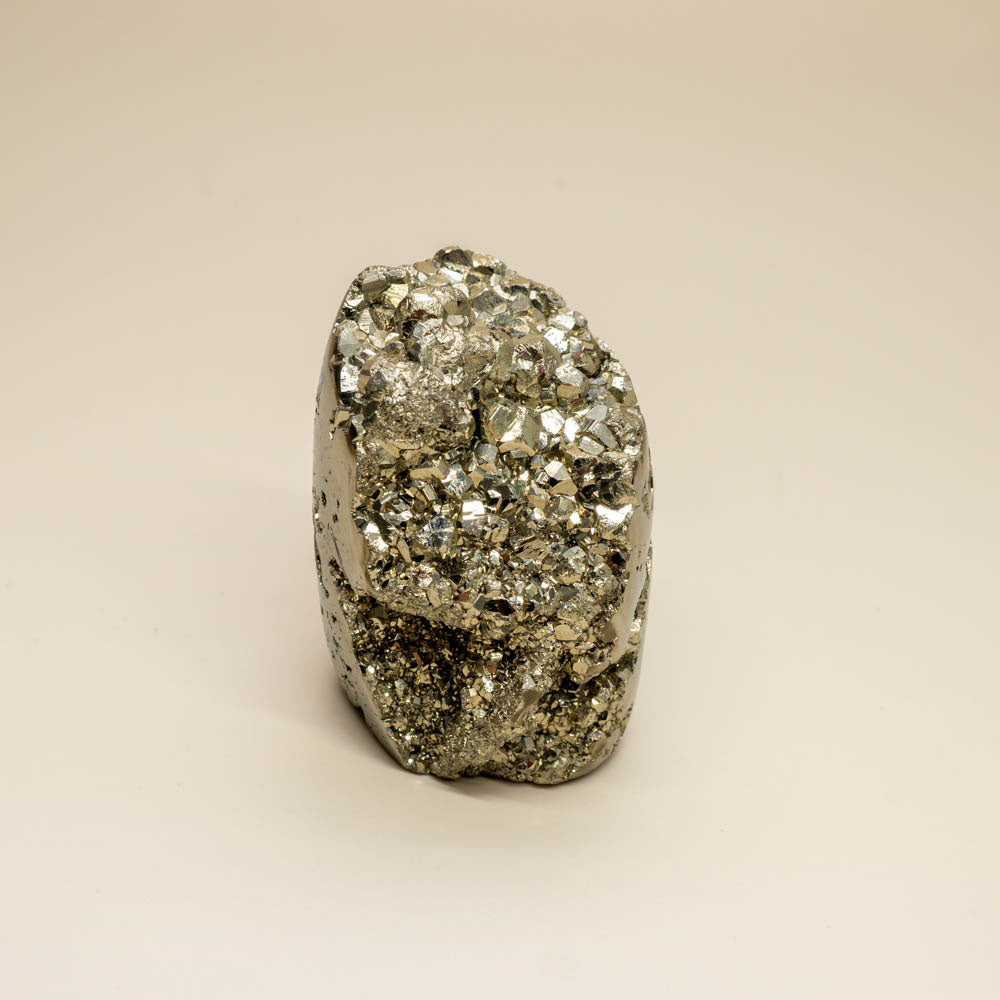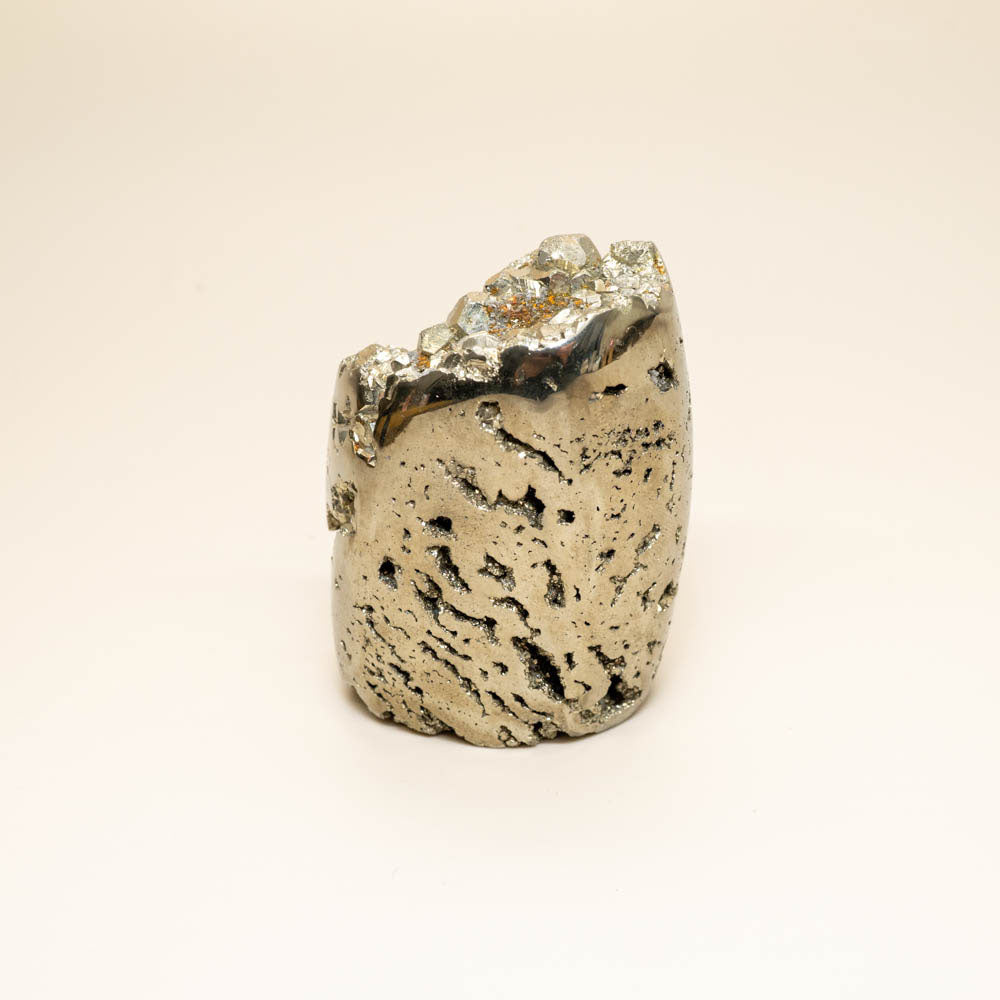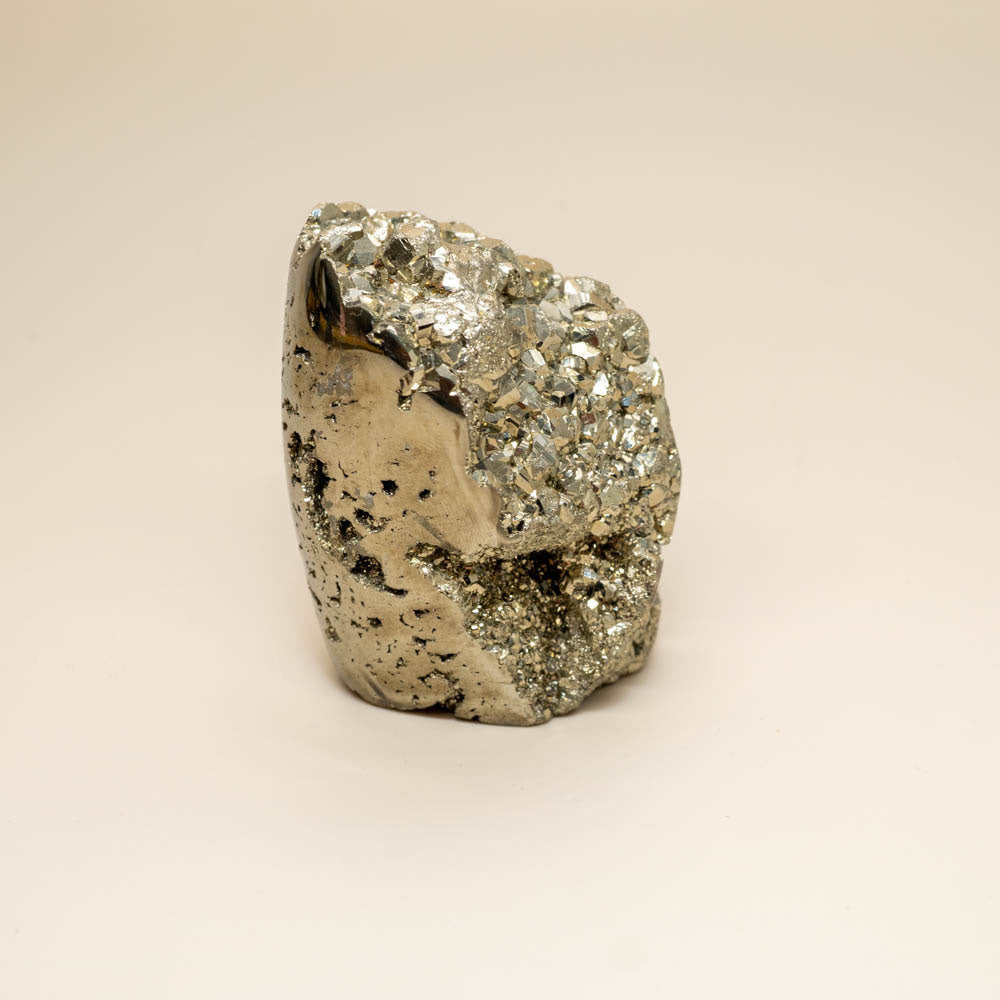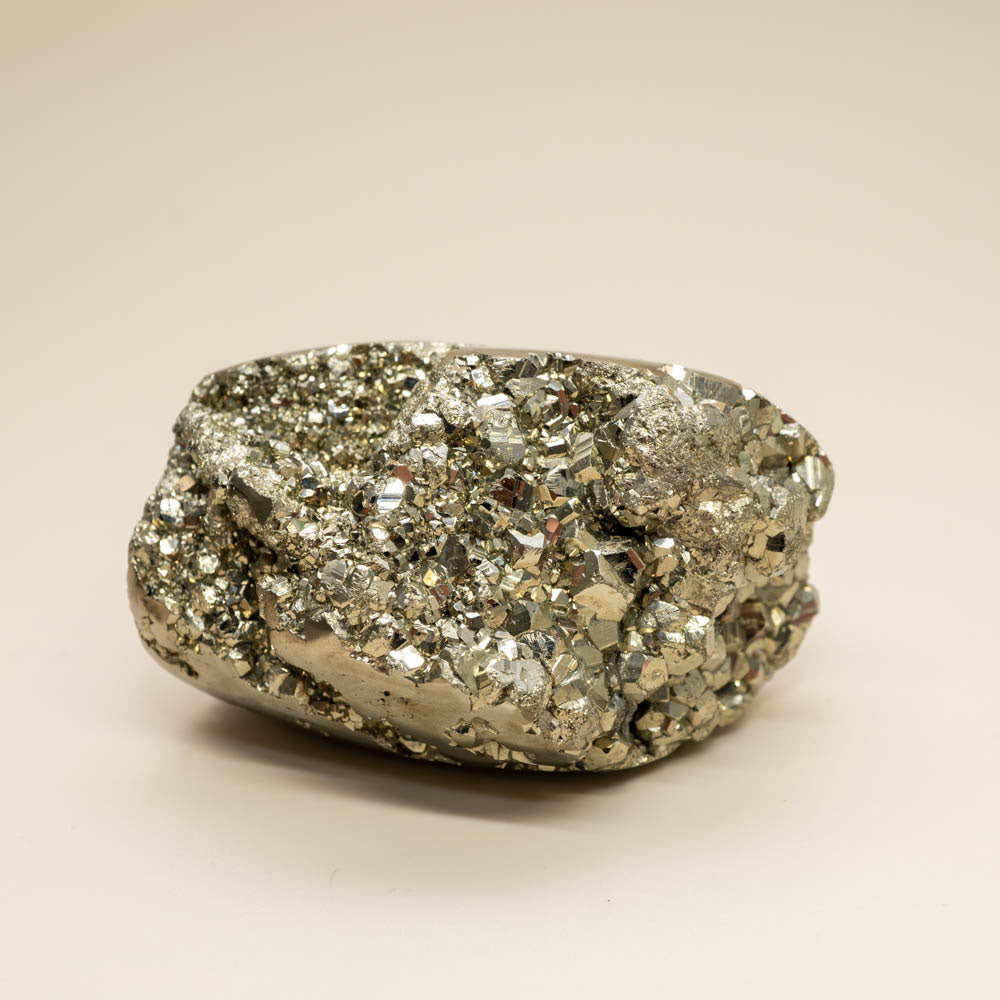 Pyrite Freeform Cluster
PYRITE (FOOLS GOLD)
Partially Polished Freeform Cluster
The partially polished surface of this pyrite cluster adds an intriguing contrast to its rugged and raw appearance. While certain sections of the cluster retain their natural rough texture, other areas have been meticulously polished to reveal the inherent brilliance and intricacy of the underlying pyrite crystals.
• Creativity •  Protection  • Energy
Measurements: 6.5cm x 4cm x 3.5cm approx.
Weight: 361g
Chakra: Solar Plexus

Origin: Peru 
Pyrite
Pyrite, also known as Fool's Gold, is a popular mineral with a striking golden colour and metallic lustre. It forms cubic crystals and is often found in sedimentary rocks, coal beds, and hydrothermal veins. Pyrite has been valued for centuries for its resemblance to gold and its various uses. Pyrite is known for its metaphysical properties, such as promoting abundance, manifestation, and shielding against negative energies.
How to use: Pyrite around the home or workplace energises the area and creates an increase in vitality. It overcomes intellectual fatigue due to overwork and tiredness of the nervous system by stimulating blood flow to the brain, increasing mental clarity, focus and recall. Around the office or workplace it enhances qualities of leadership and creativity.
Christmas cut-off dates Australia
Within Aus (except WA and NT)
Order by: Parcel Post Dec 15 | Express Dec 19

WA and NT
Order by: Parcel Post Dec 12 | Express Dec 17

REGULAR SHIPPING $9.95 - $12.95

EXPRESS SHIPPING $15 - 17.95

Free CLICK & COLLECT from Hawthorn, VIC
Mon to Sat 11am - 5pm

FREE regular shipping on orders $200 and over