Free Shipping AUS wide on orders over $200 | Buy Now Pay Later Available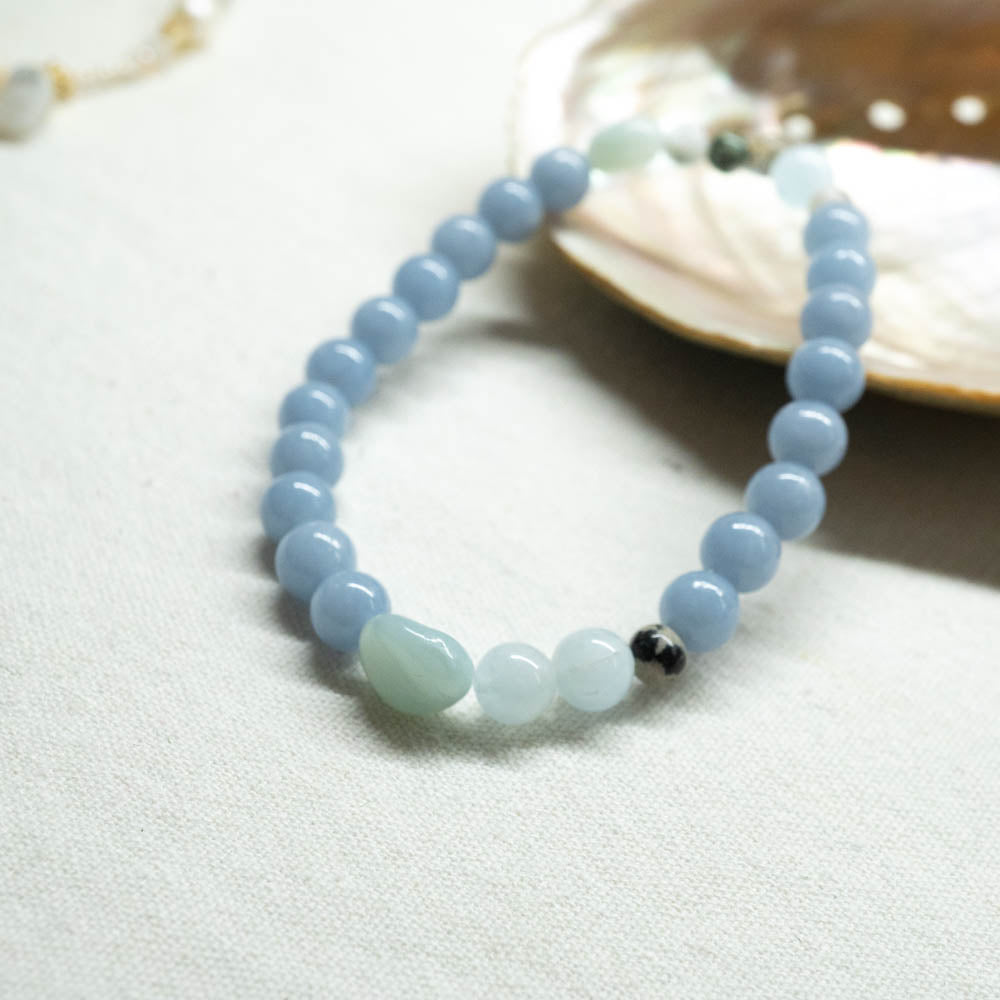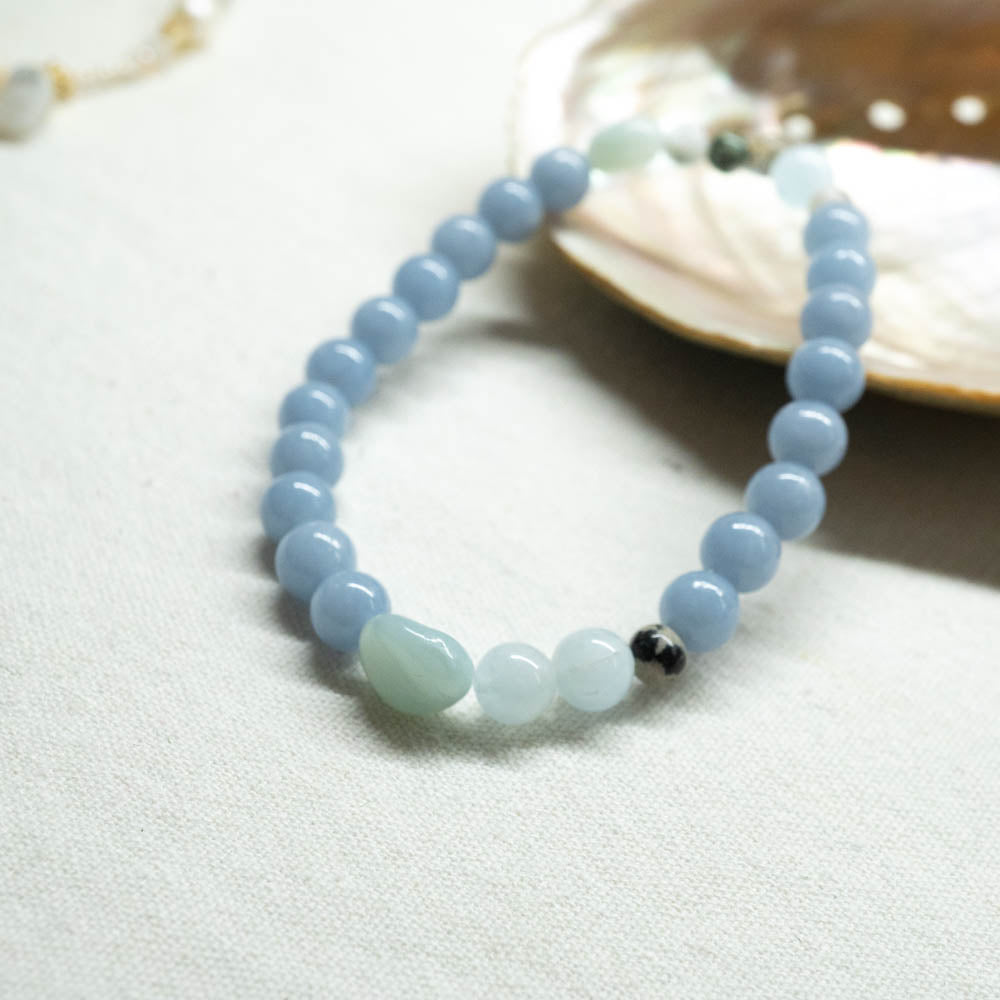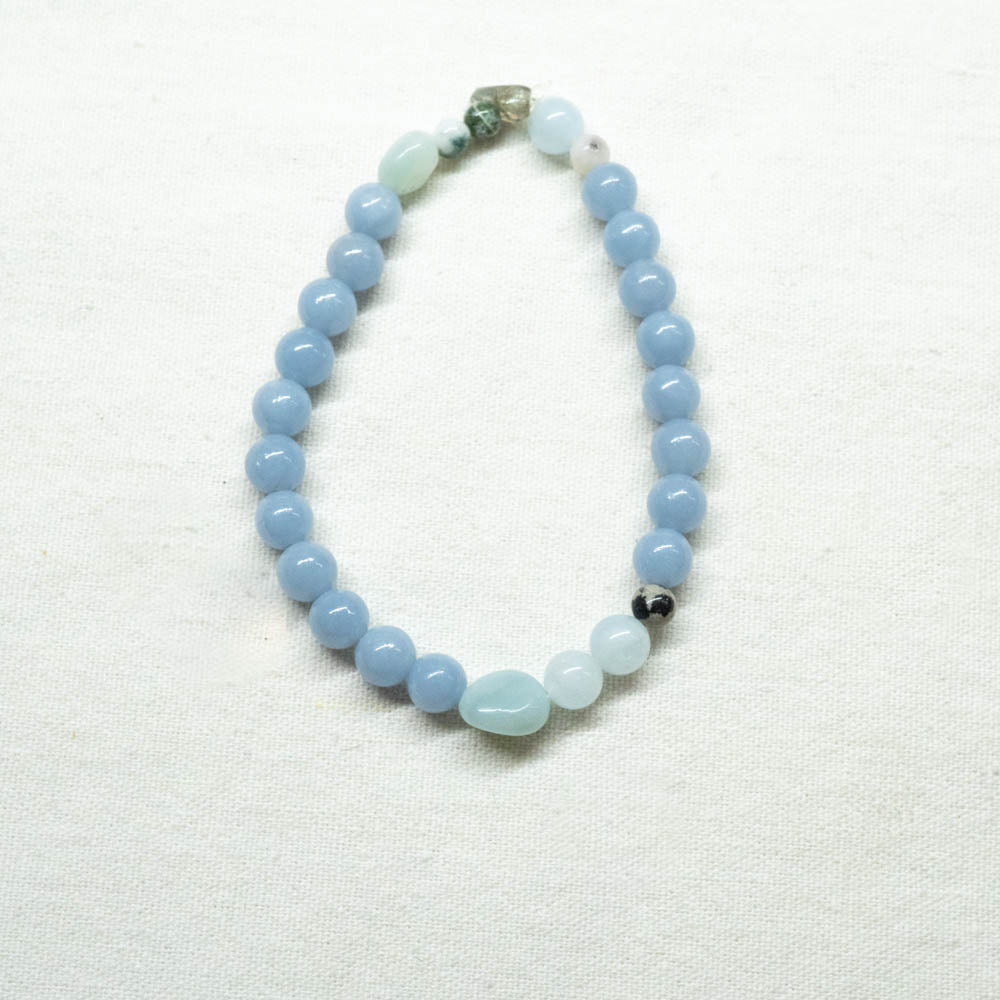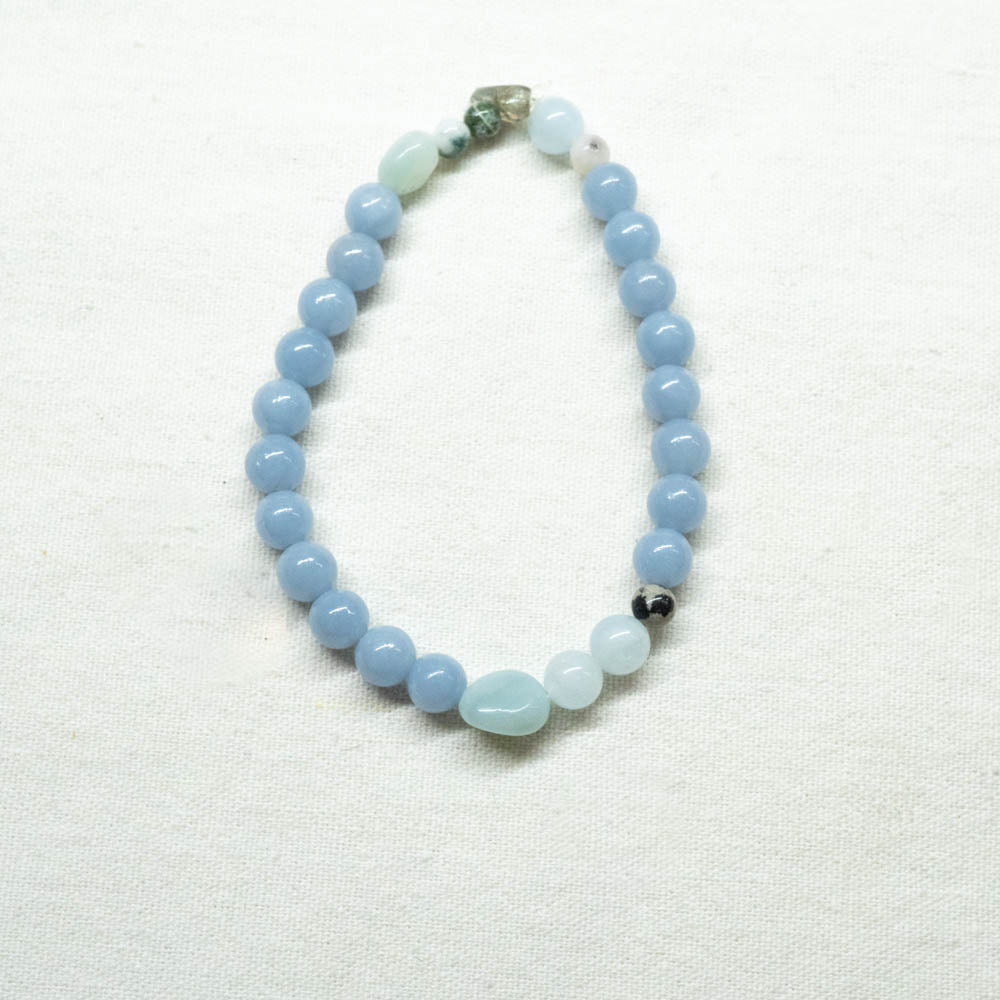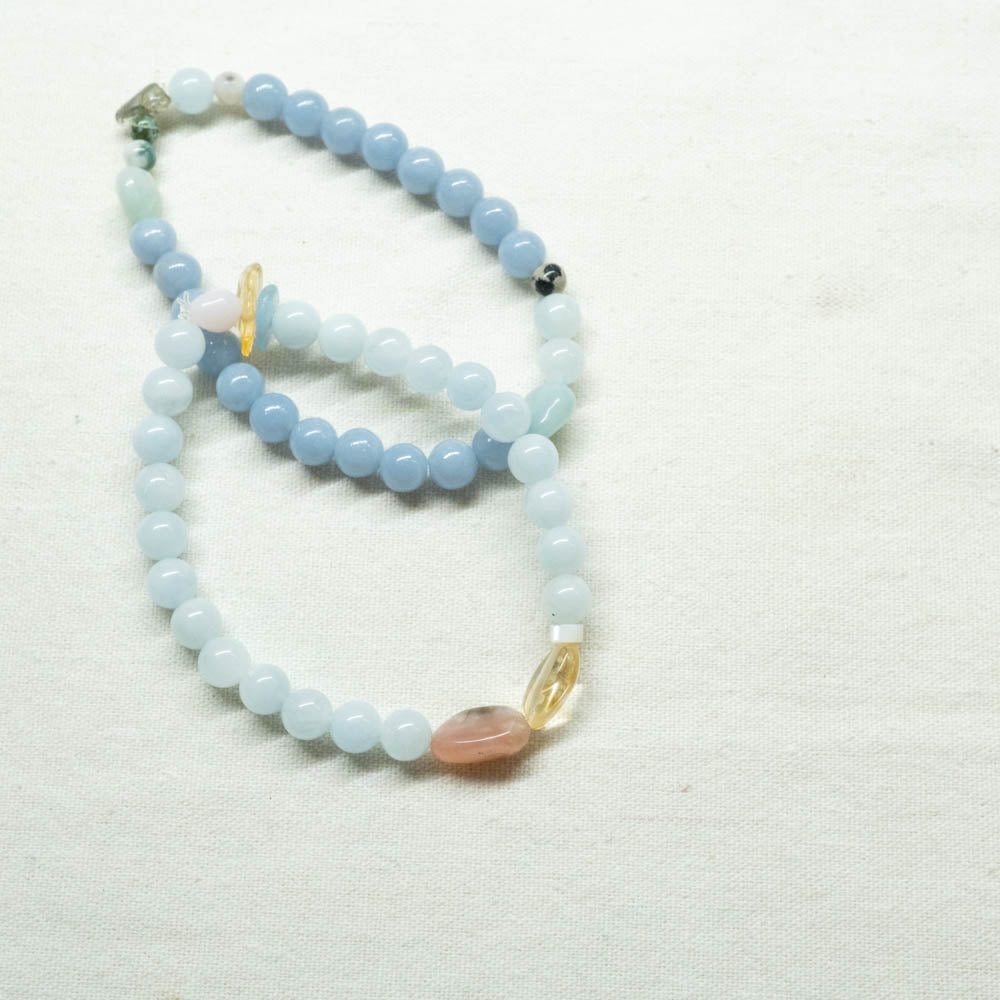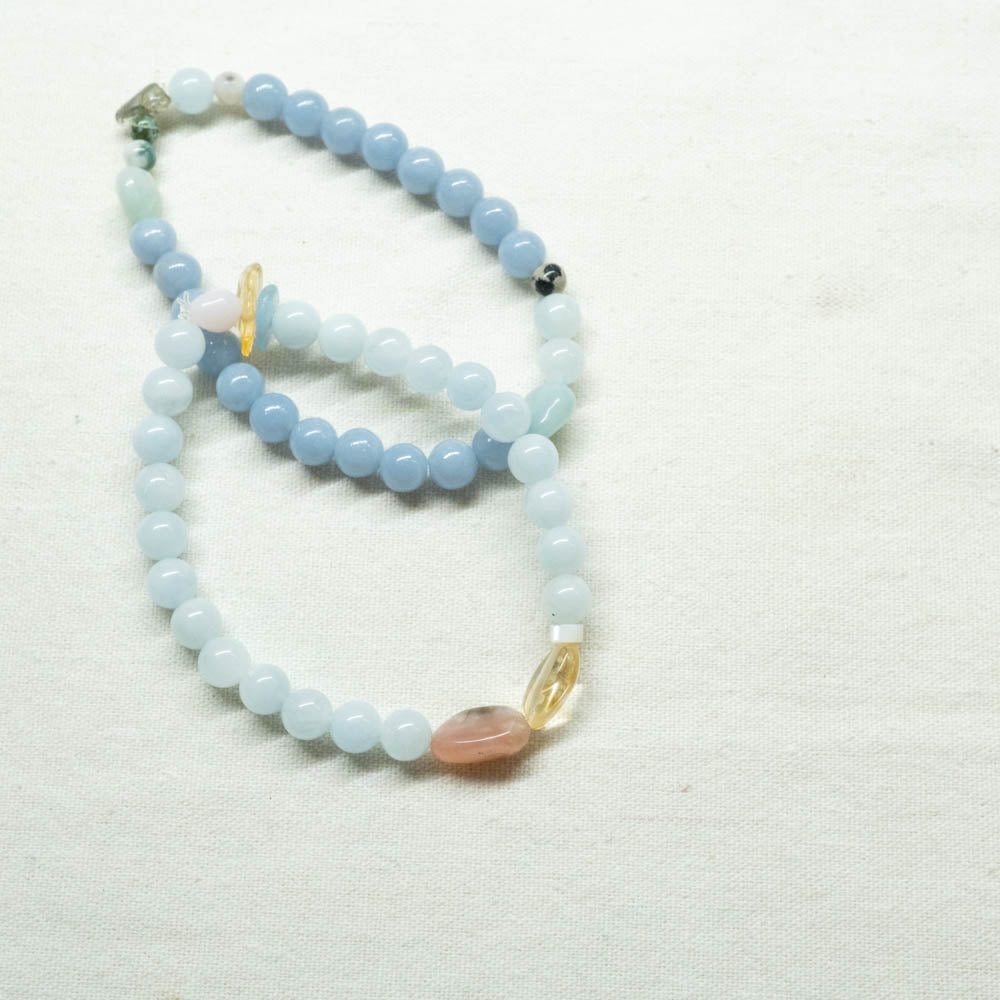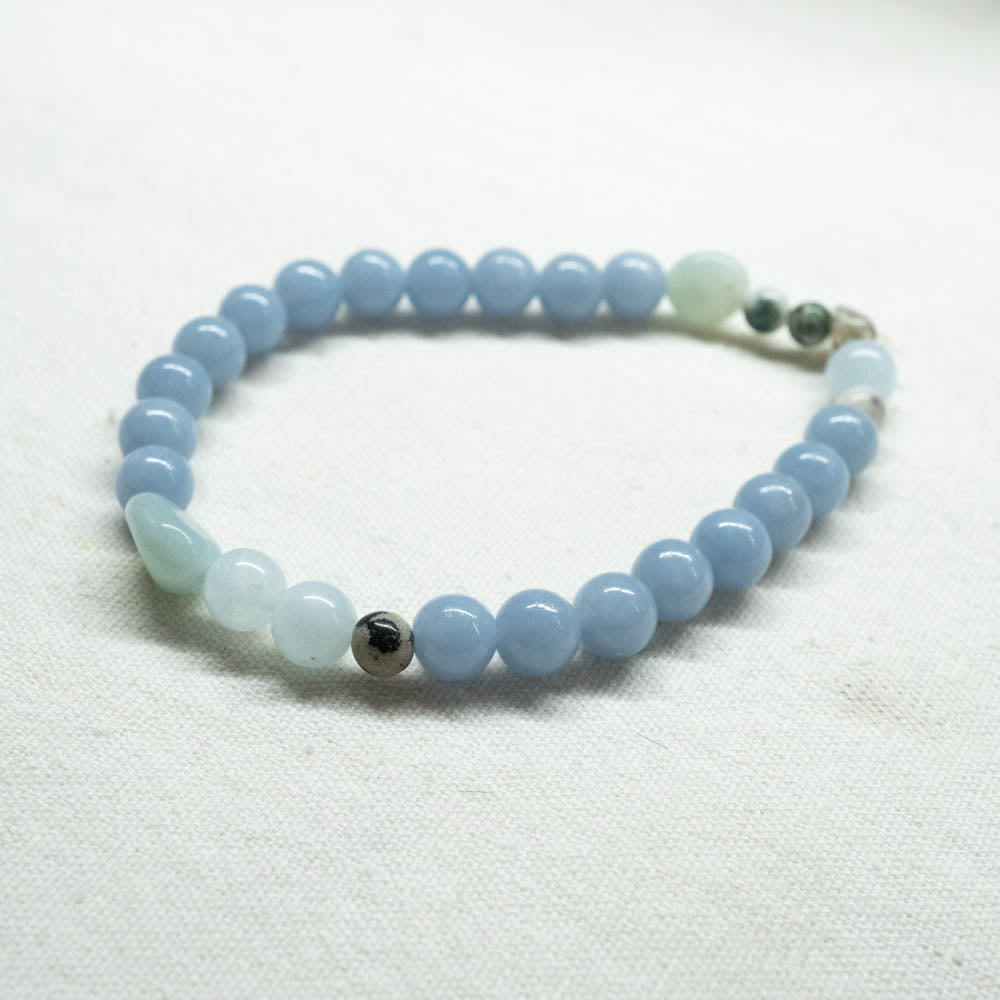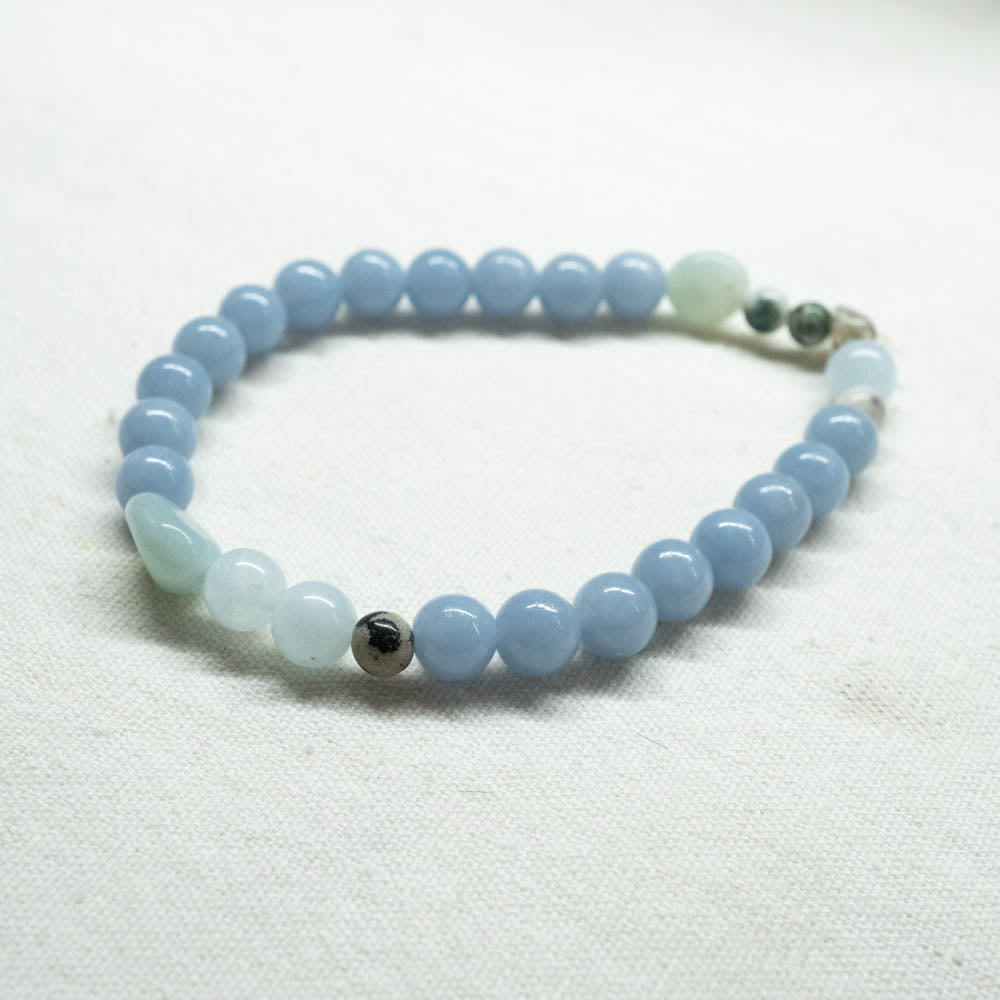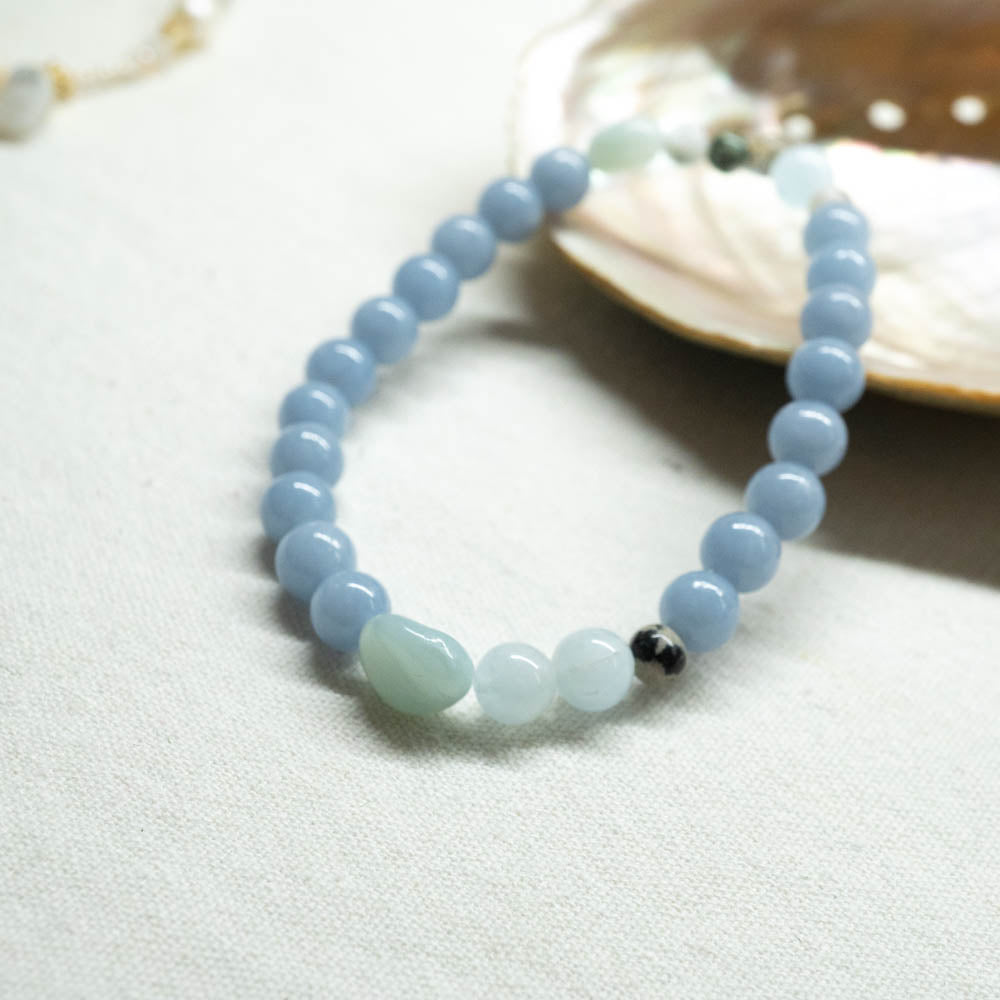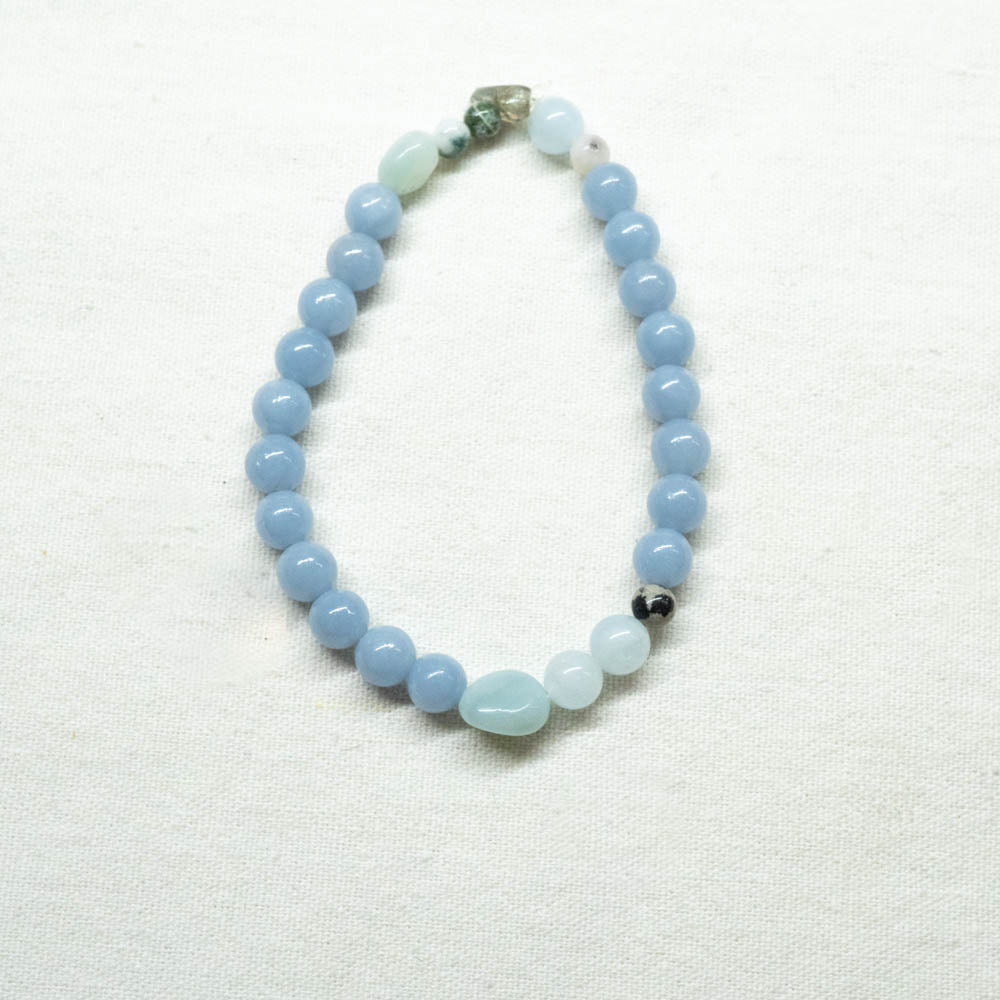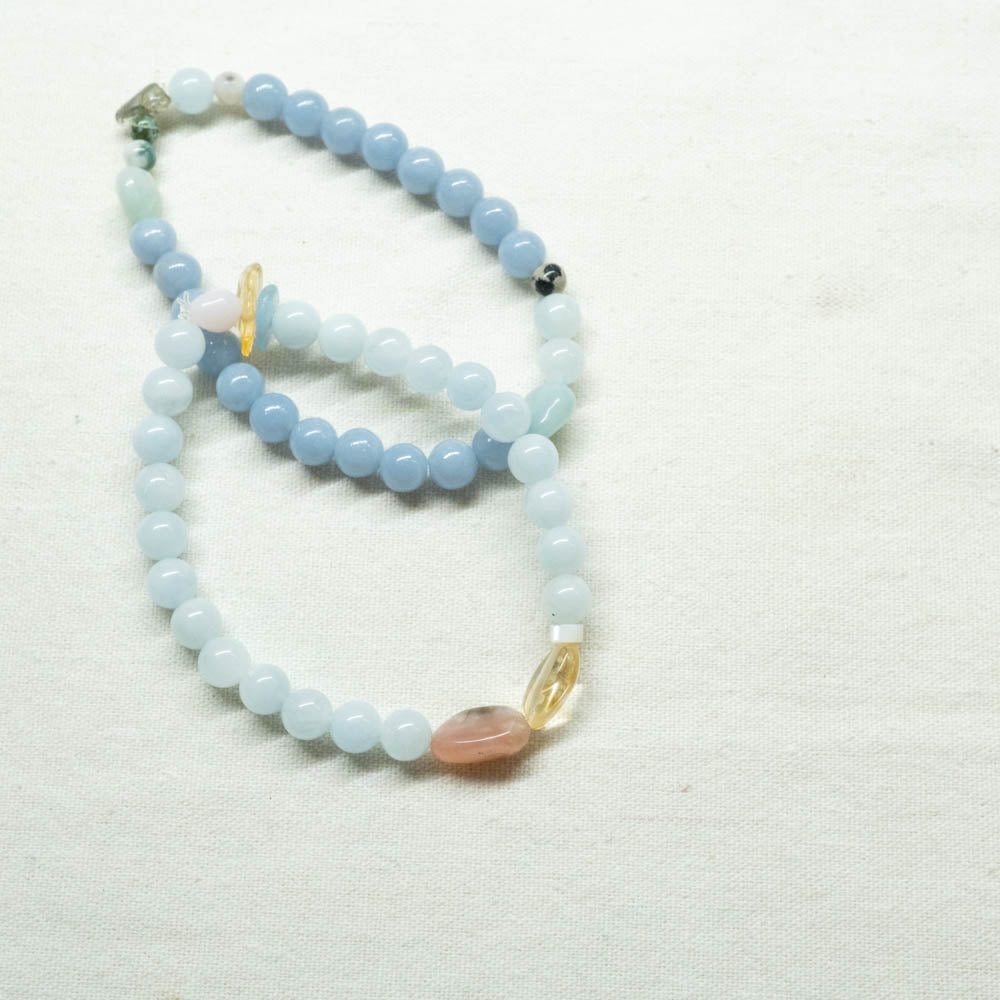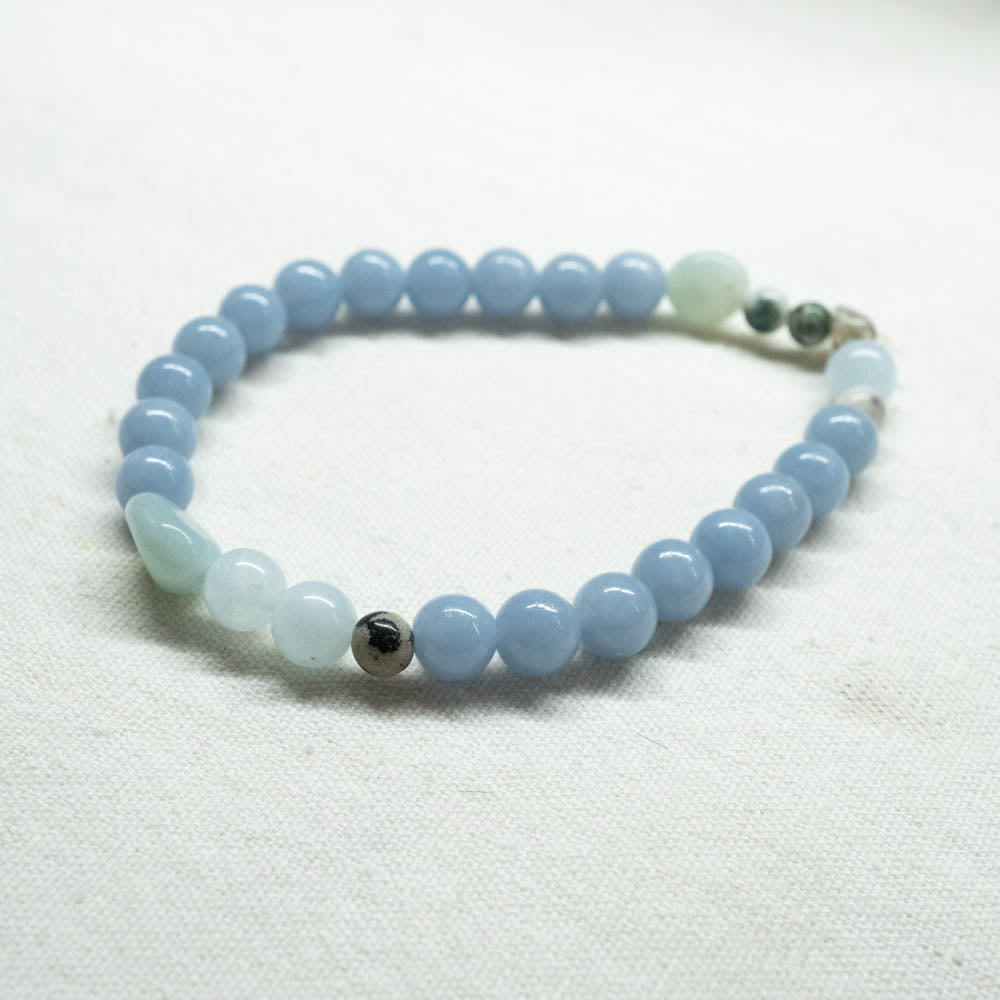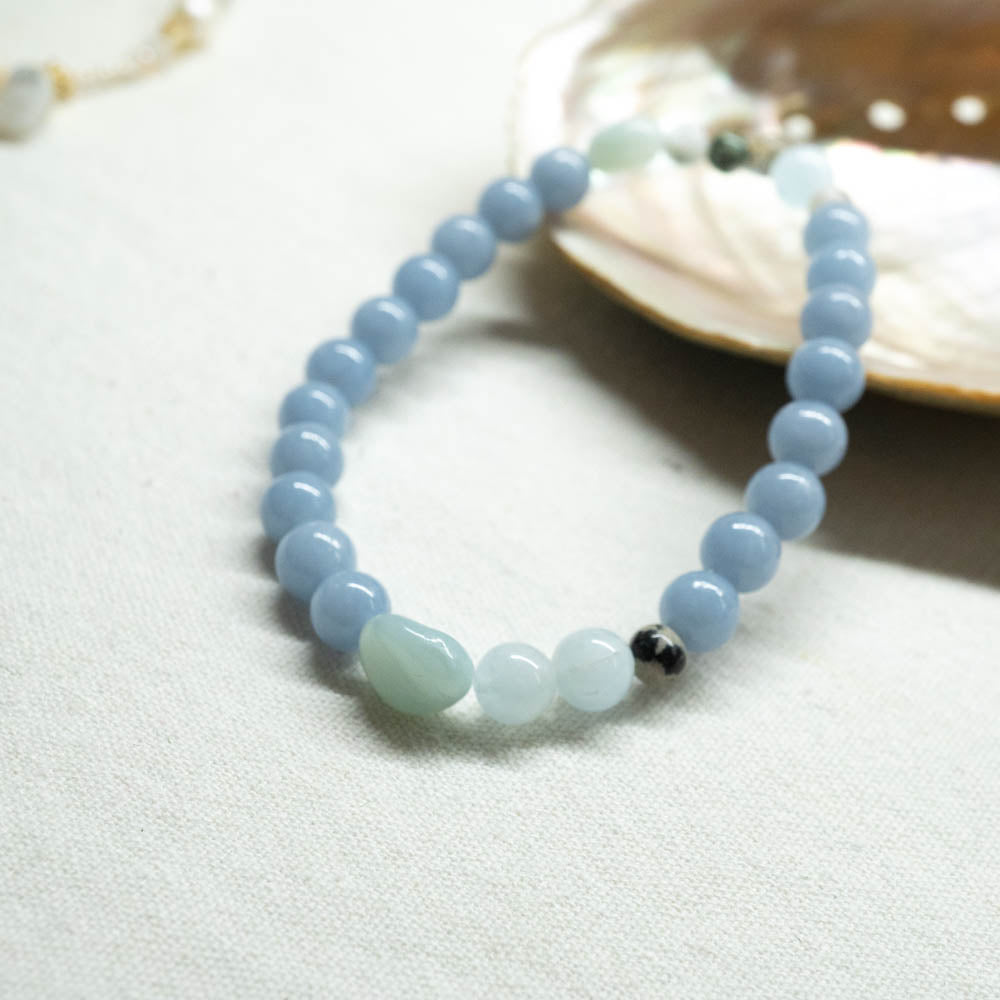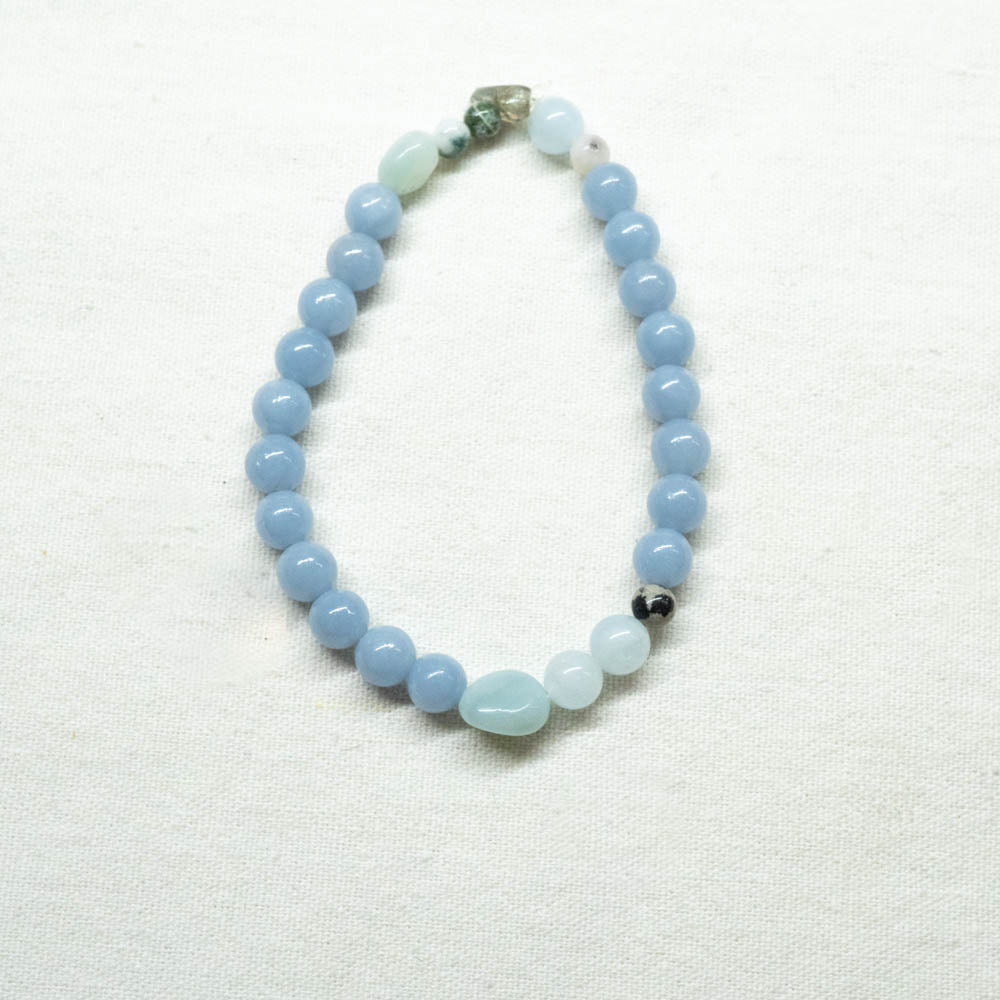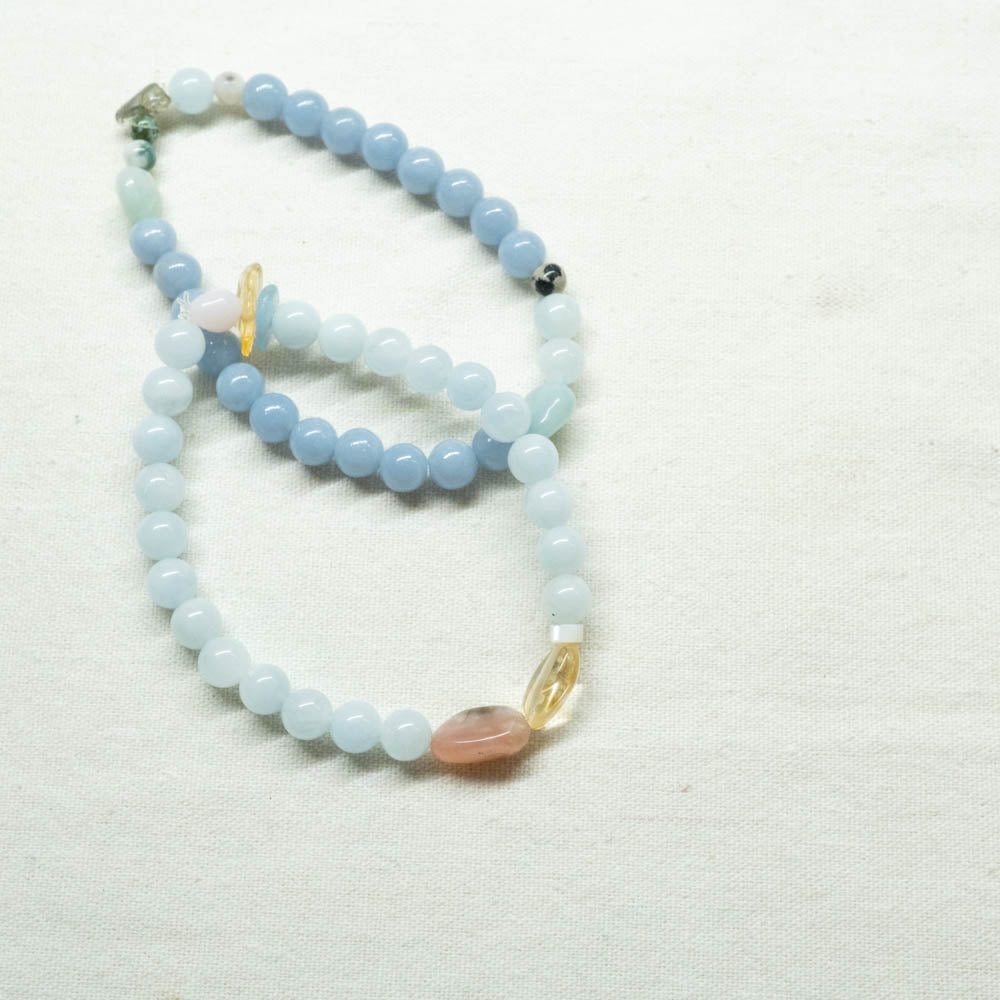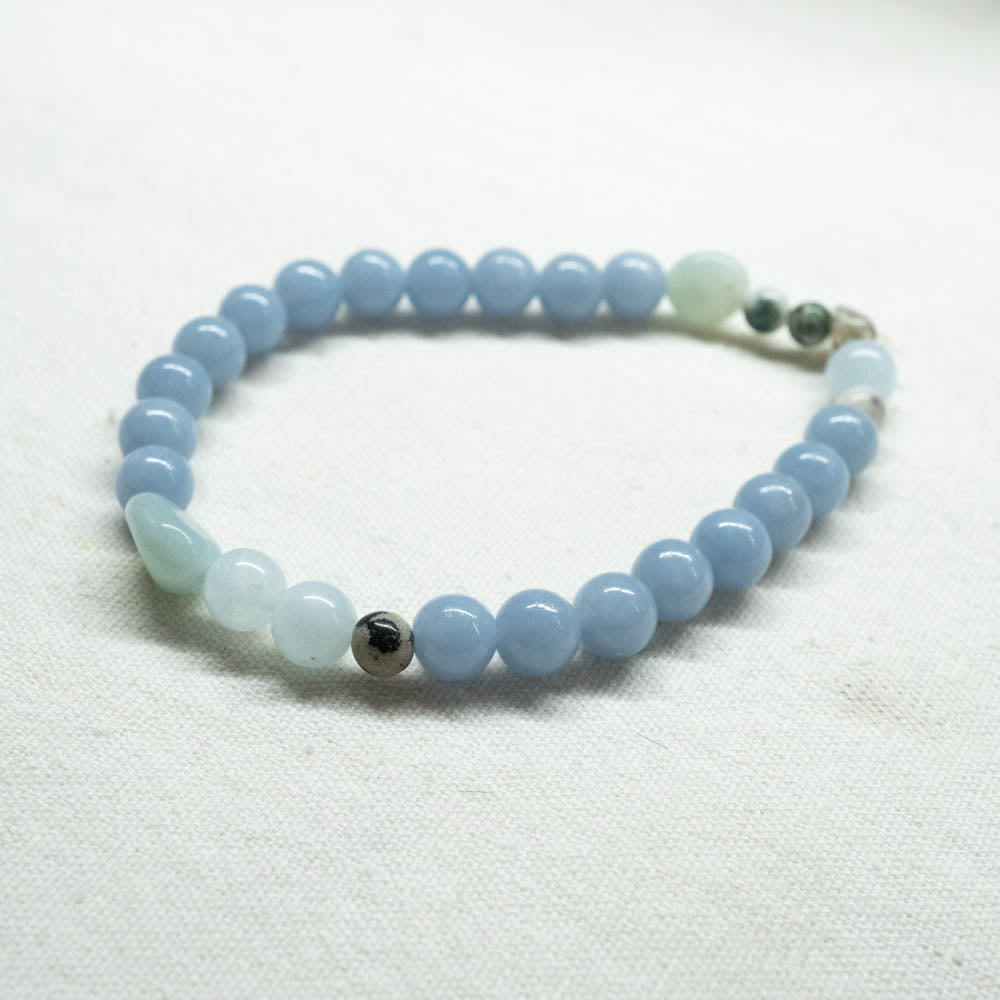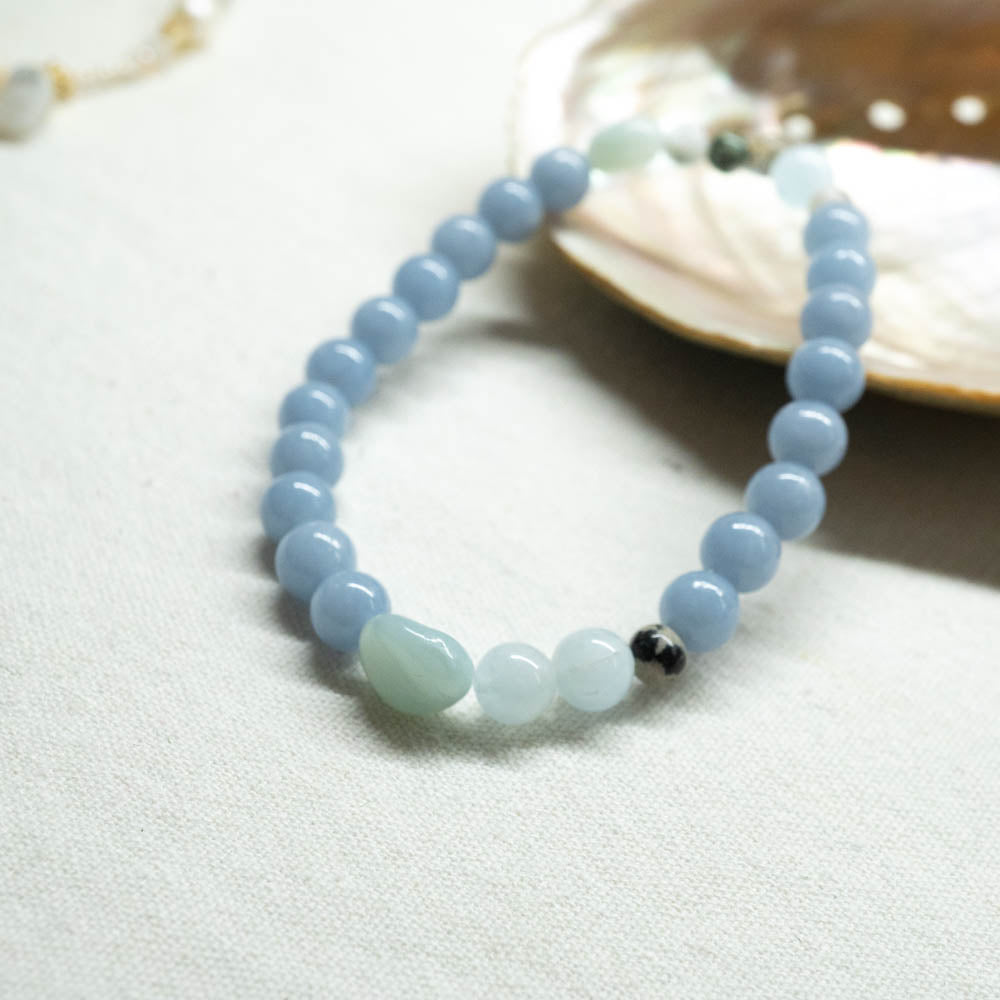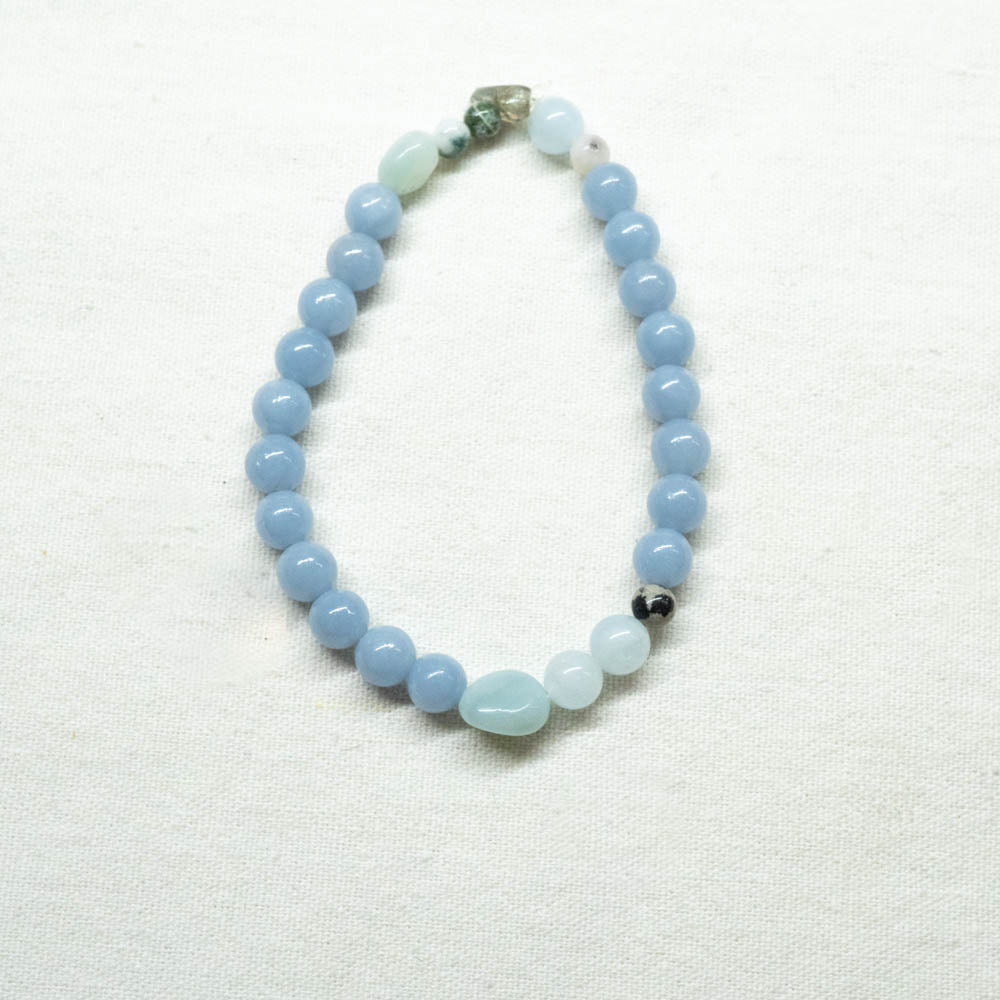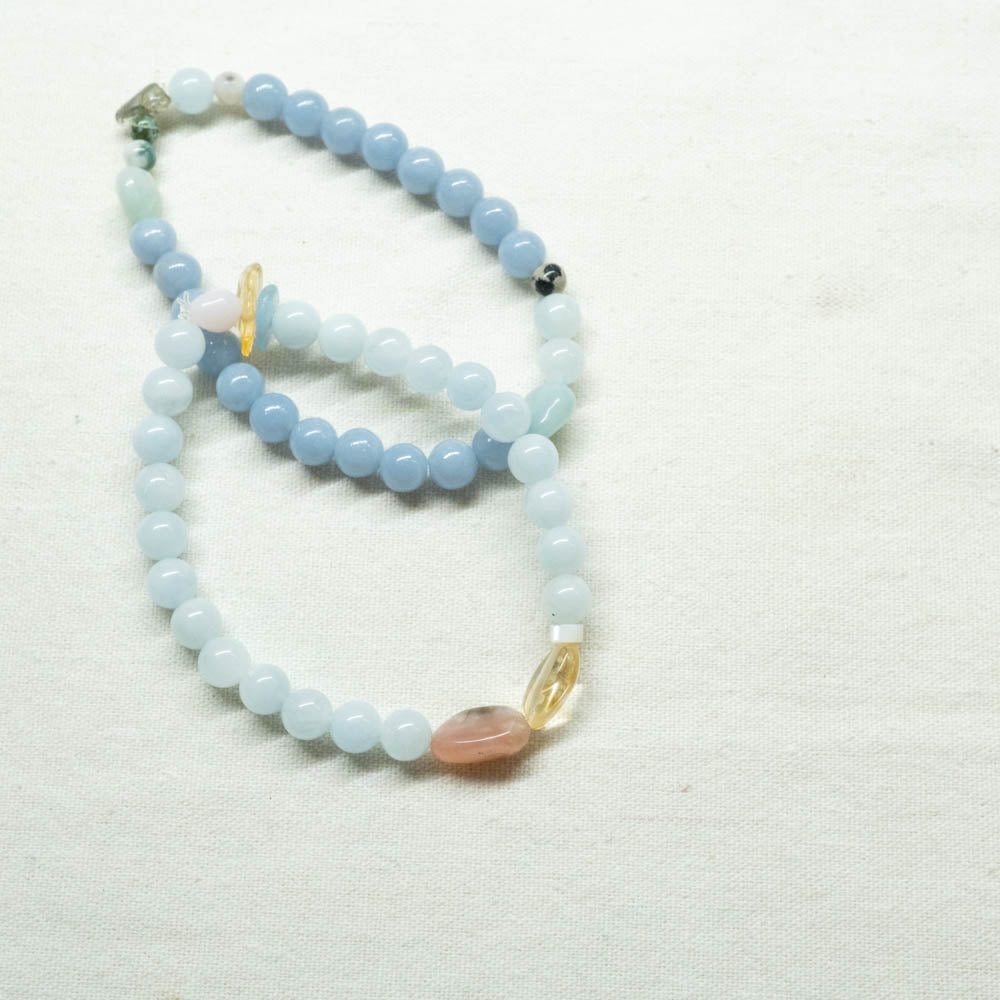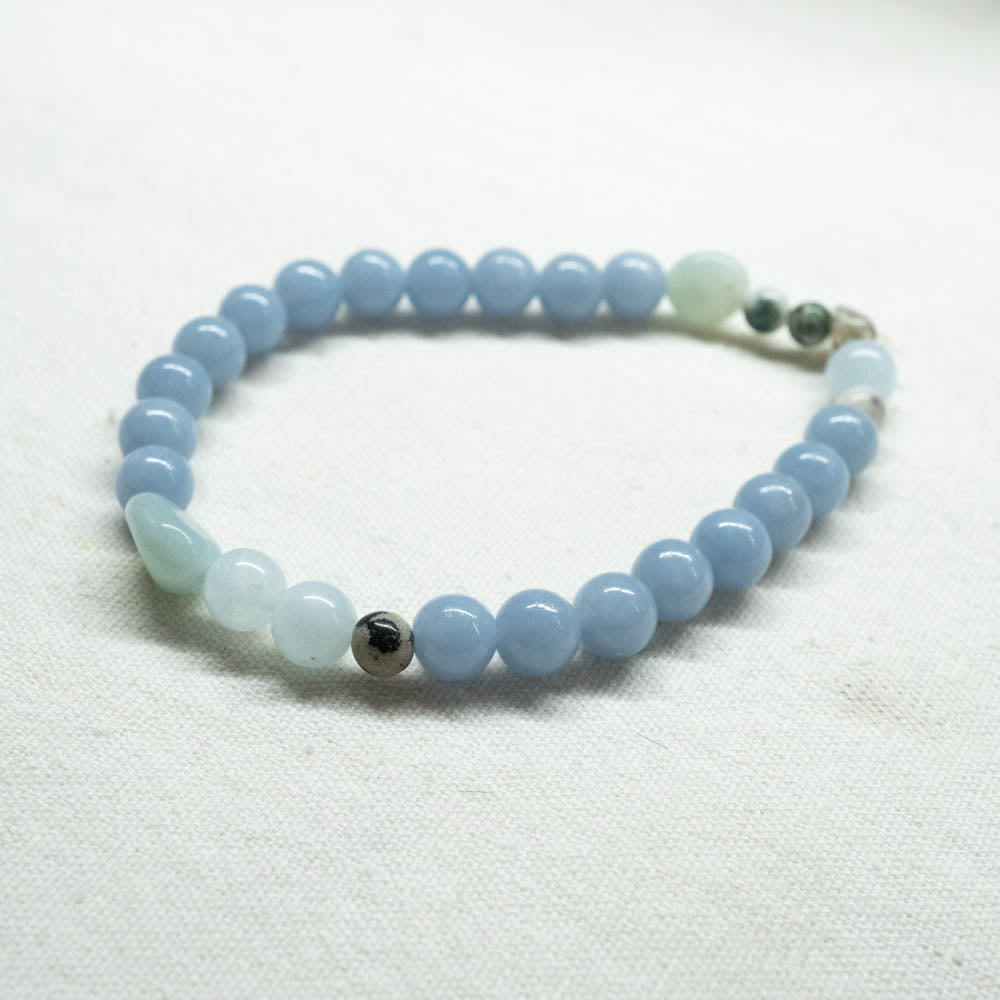 Angelite, Amazonite + Aquamarine Bracelet | Unwind
Relax and unwind with these tranquil stones, Angelite, Amazonite, Aquamarine with a touch of Dalmatian Jasper for grounding.  
A beautiful blue toned bracelet that will bring all the soothing and stress relief vibes.
Handmade using quality gemstones in Angelite, Amazonite, Aquamarine, Dalmatian Jasper and tree Agate. 
Size measures average Women's Bracelet size with stretch band. (can be adjusted to smaller or larger sizes, please contact us for a resize)
Bead sizes approx 6-8mm. Listing is for one bracelet only.
Please note: colours and patterns may vary in each piece due to their unique nature.
Crystal Meanings
Angelite
A soft and subtle blue stone with a calming and soothing vibration, a gentle but  protective energy. Angelite helps us connect to universal knowledge and raises awareness. A powerful stone for healers.
Wearing Angelite is believed to connect you to your spirit guides and guardian angels.
Chakra: Throat + Third Eye.
Amazonite
Amazonite heals emotional trauma, alleviating worries and fear. It opens both the heart and throat chakra to enable loving communication. A beautifully calming crystal that soothes the mind. 
Chakra: Heart
Aquamarine
Aquamarine influences include communication, fluency, sincerity and truth while also creating feelings of love, relationships and self-acceptance.
Aquamarine is a strong but gentle stone which can be worn by everyone, everyday.
Chakra: Throat
Dalmatian Jasper
Dalmation Jasper is an instant pick me up. Dalmatian Jasper can also cleanse, purify, and energise your auric field.  It will also balance your yin and yang.
Chakra: Root & Sacral
REGULAR SHIPPING $9.95 - $12.95
Metro areas up to 3 - 4 business days. Rural areas up to 6 business days.

EXPRESS SHIPPING $15 - 17.95
Metro areas 1-2 business days

Free CLICK & COLLECT from Hawthorn, VIC
Mon to Sat 11am - 5pm

FREE regular shipping on orders $200 and over