Free Shipping AUS wide on orders over $200 | Buy Now Pay Later Available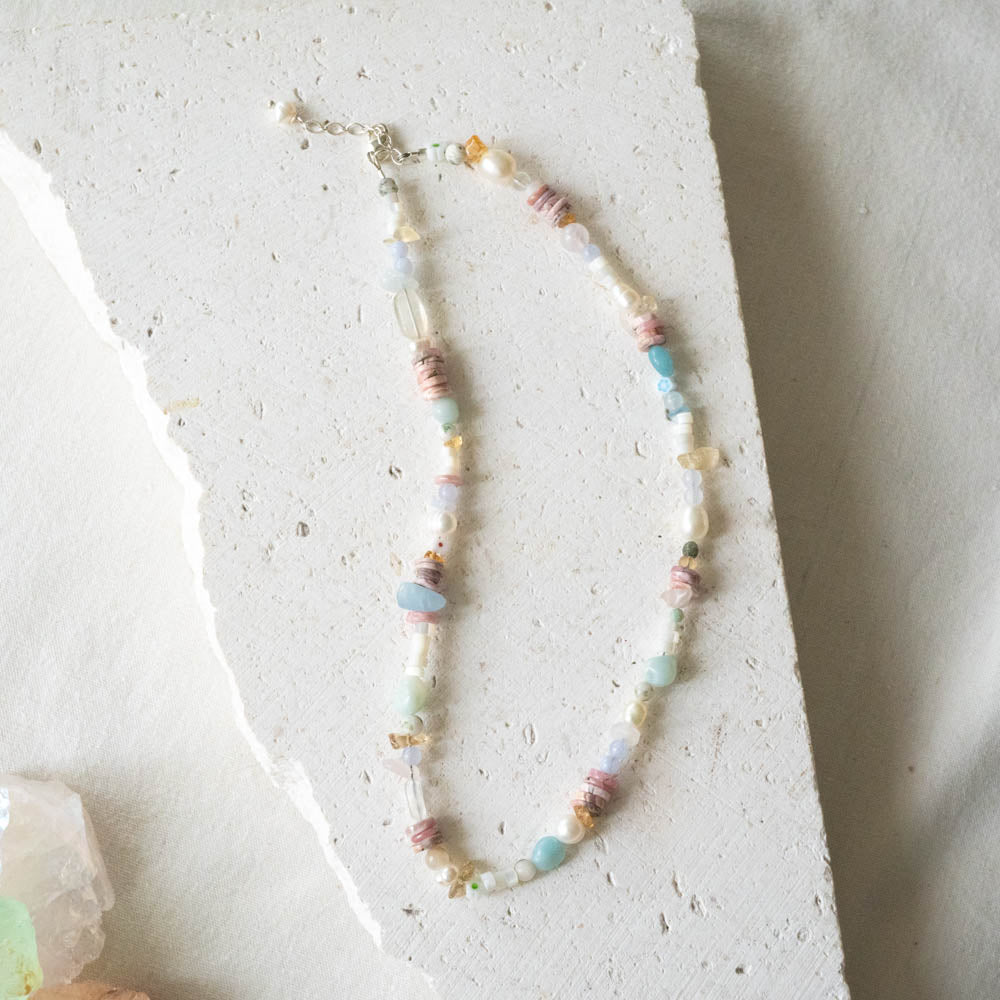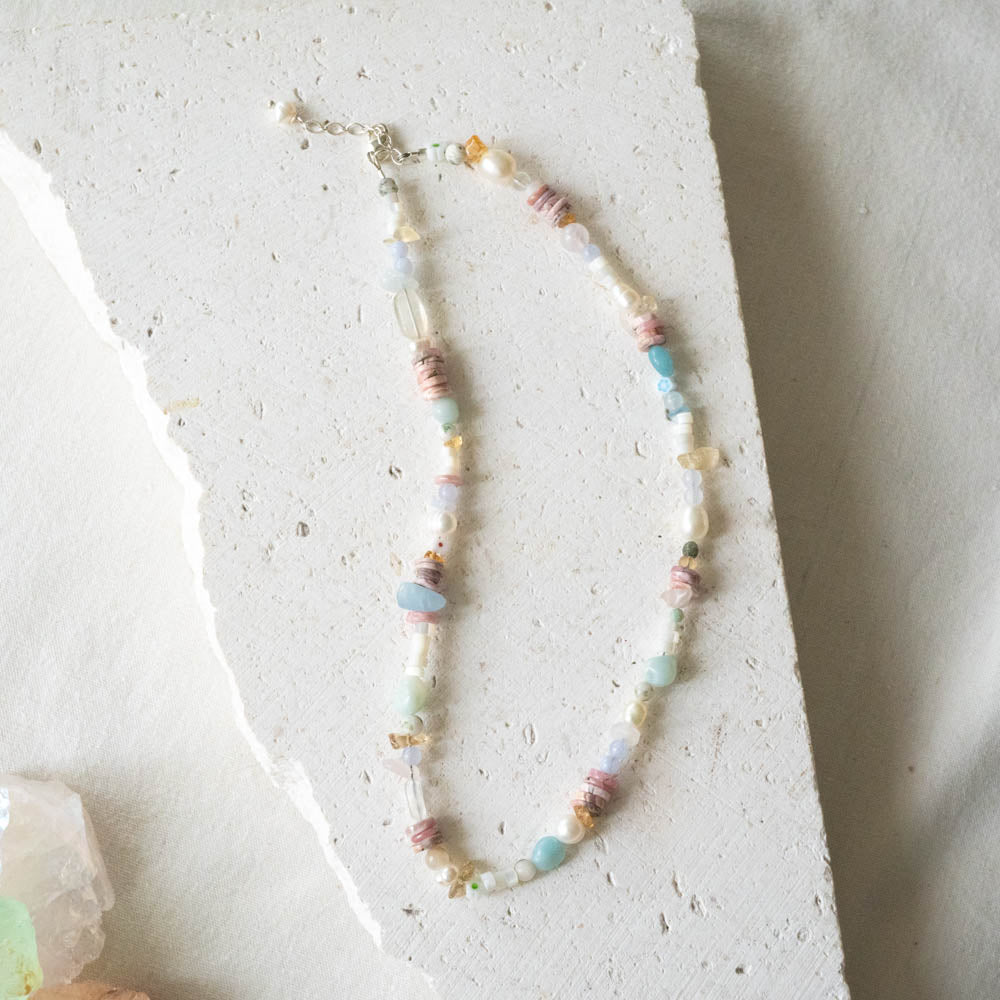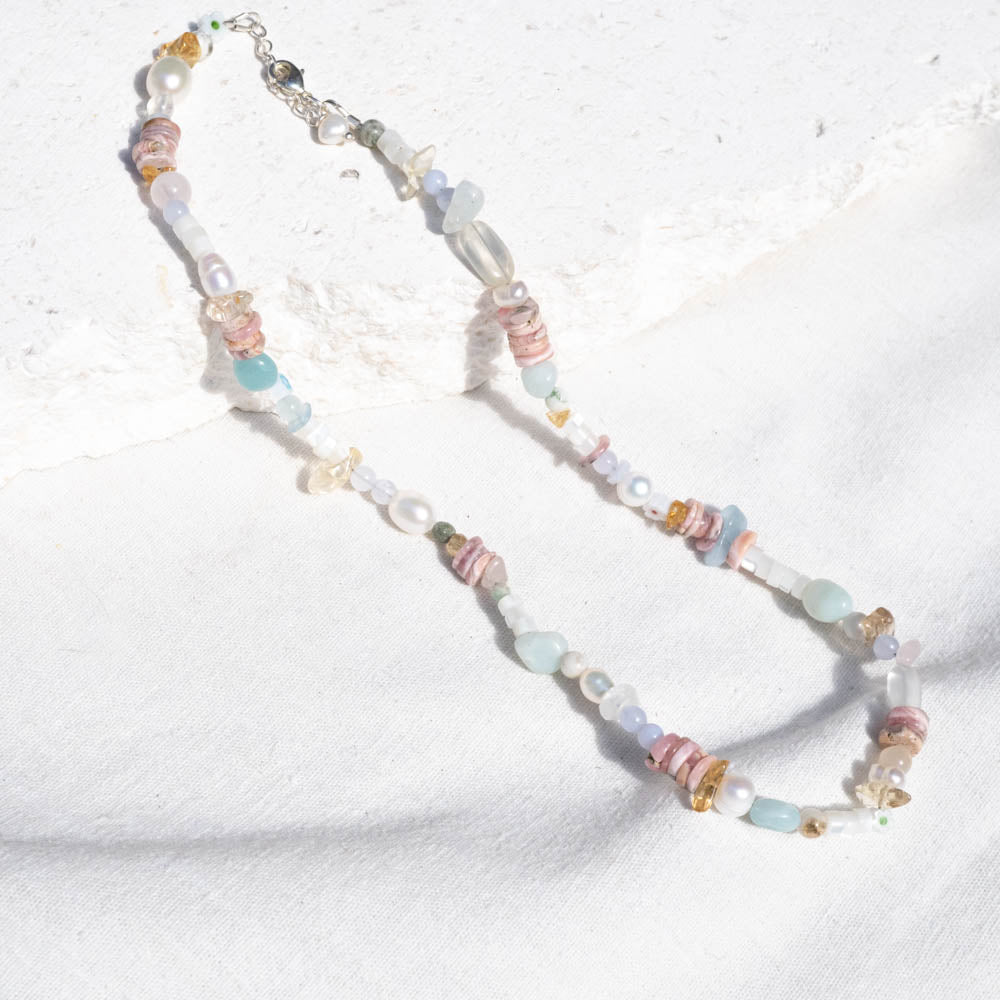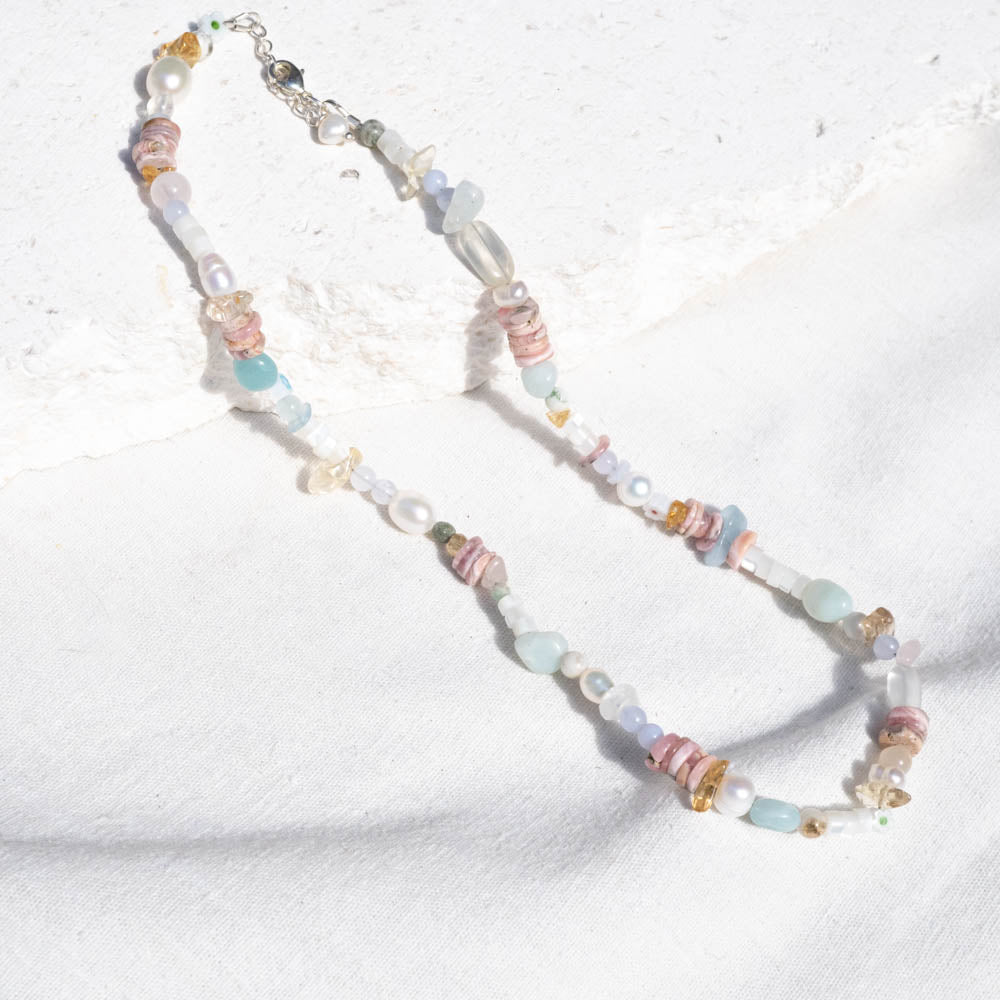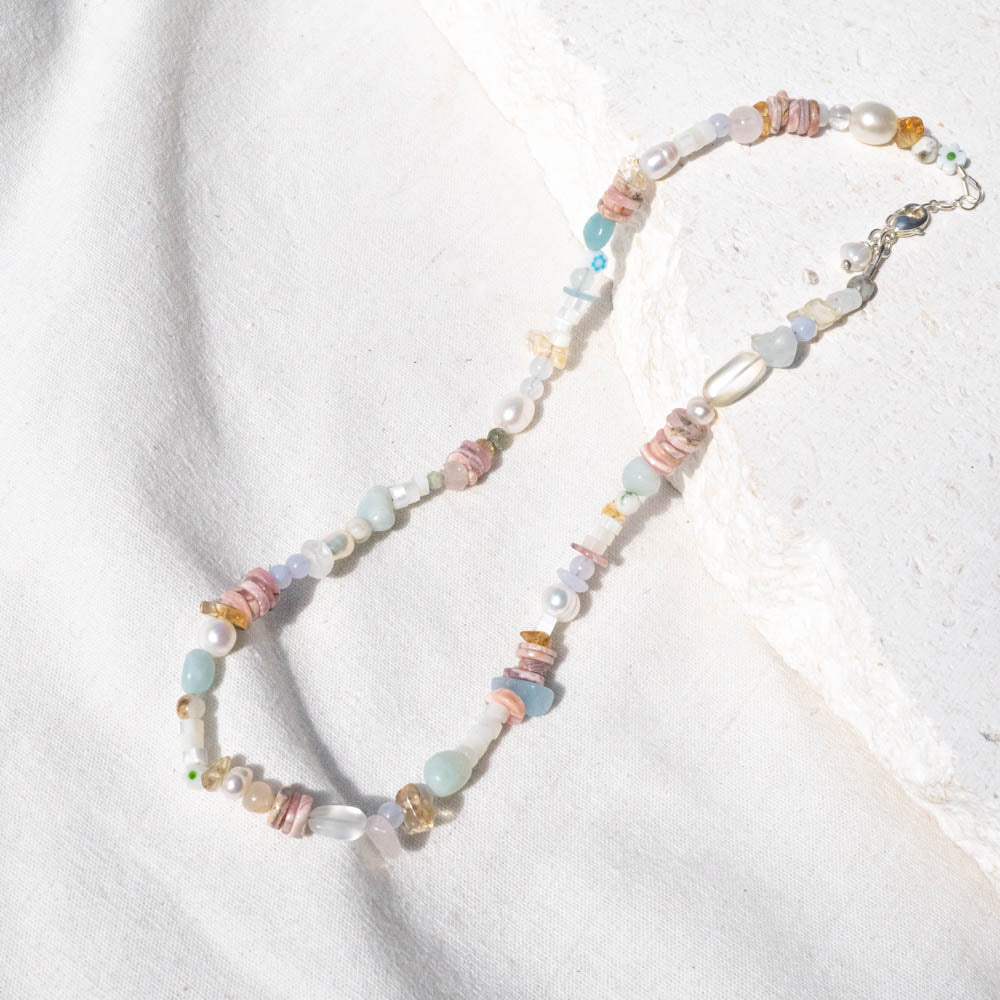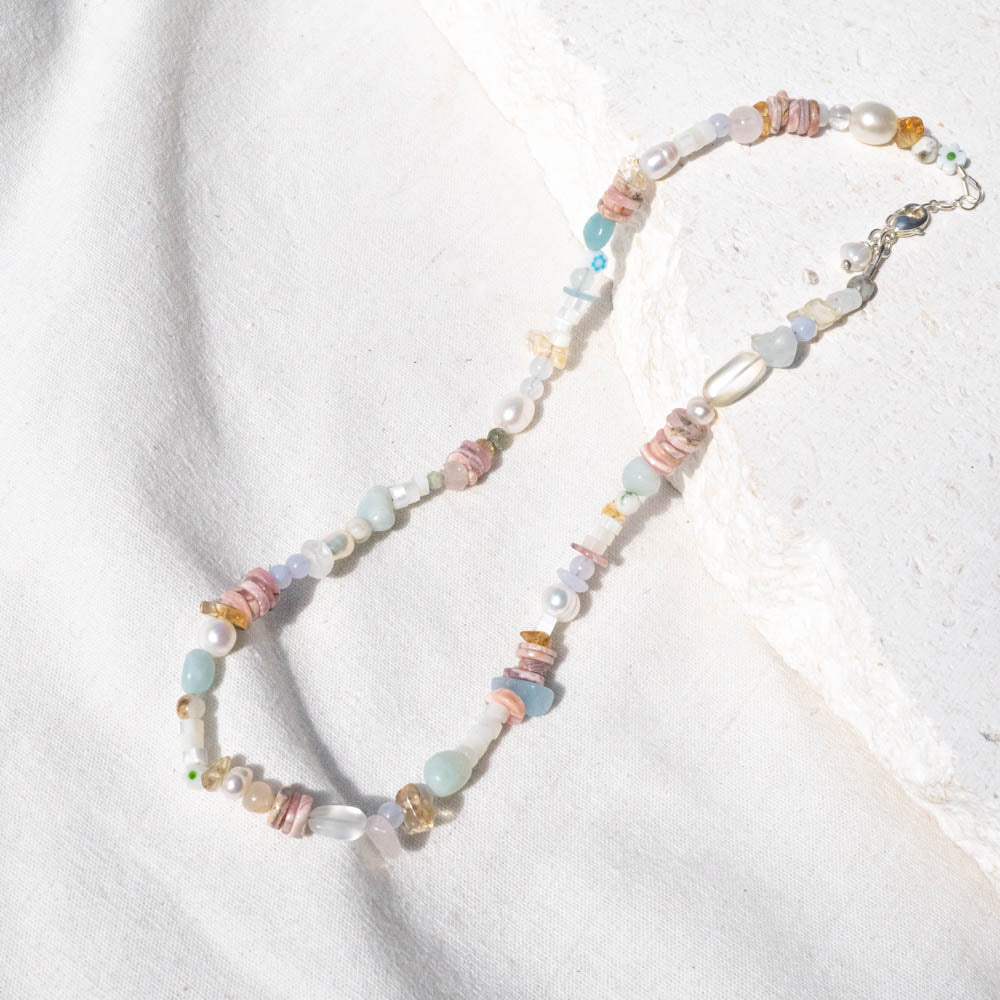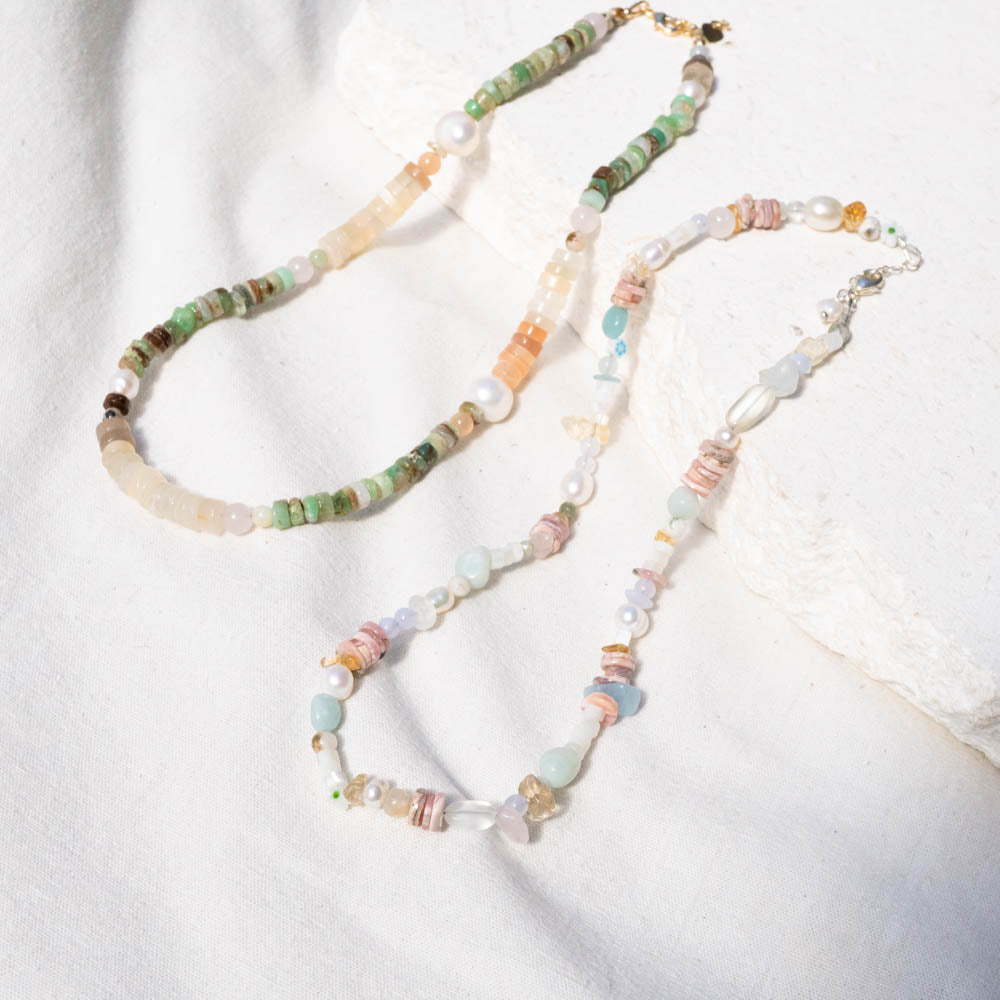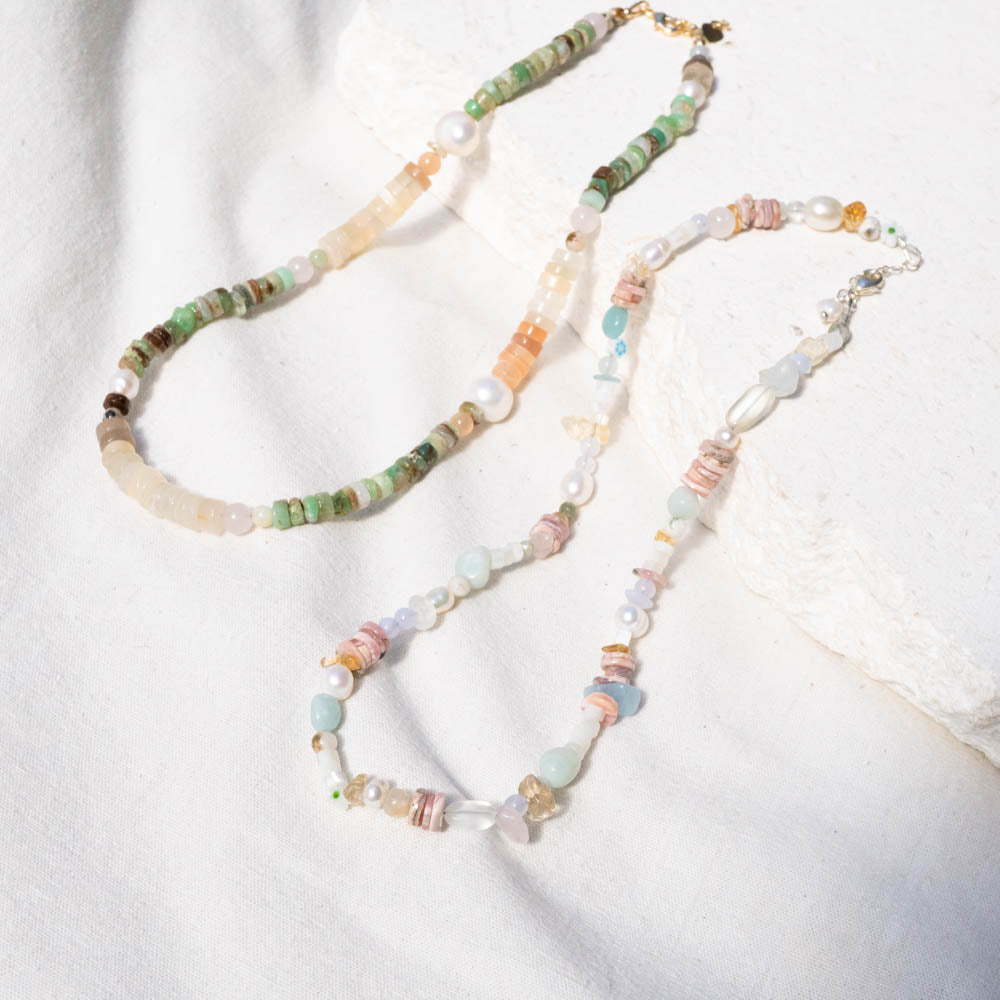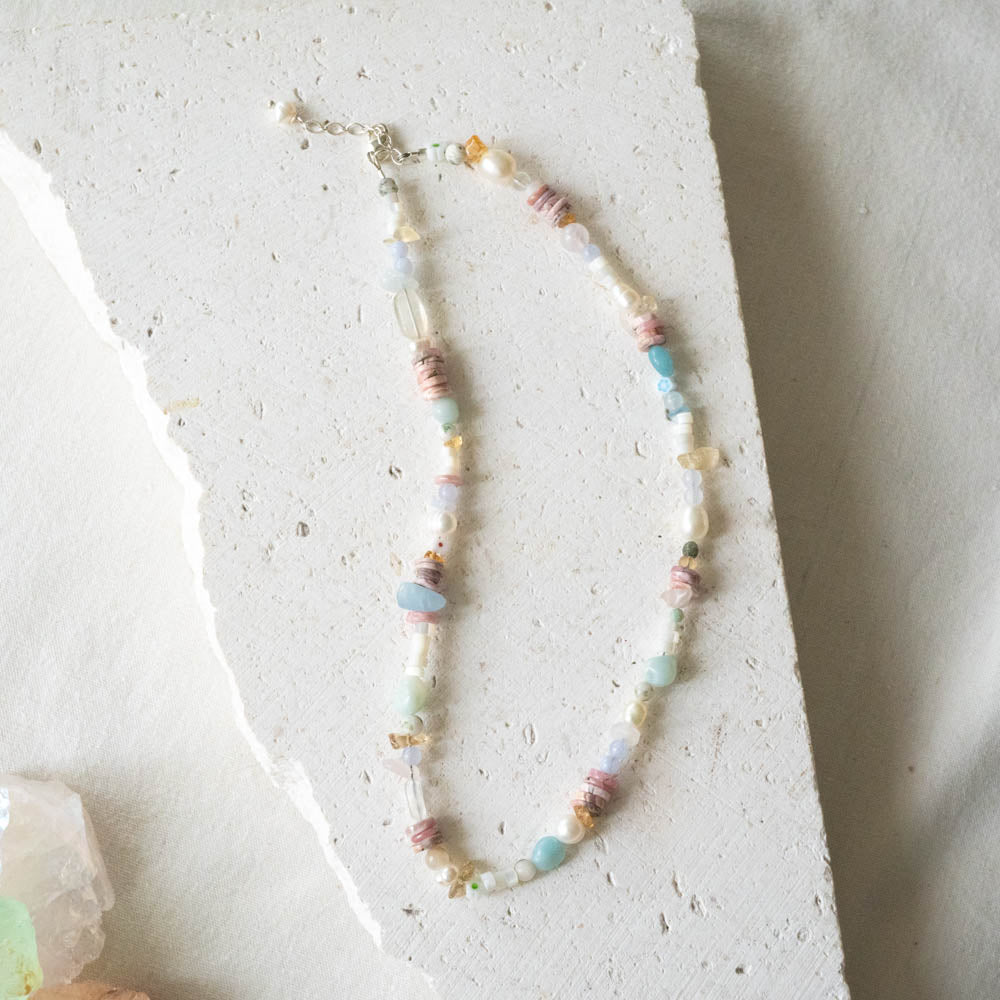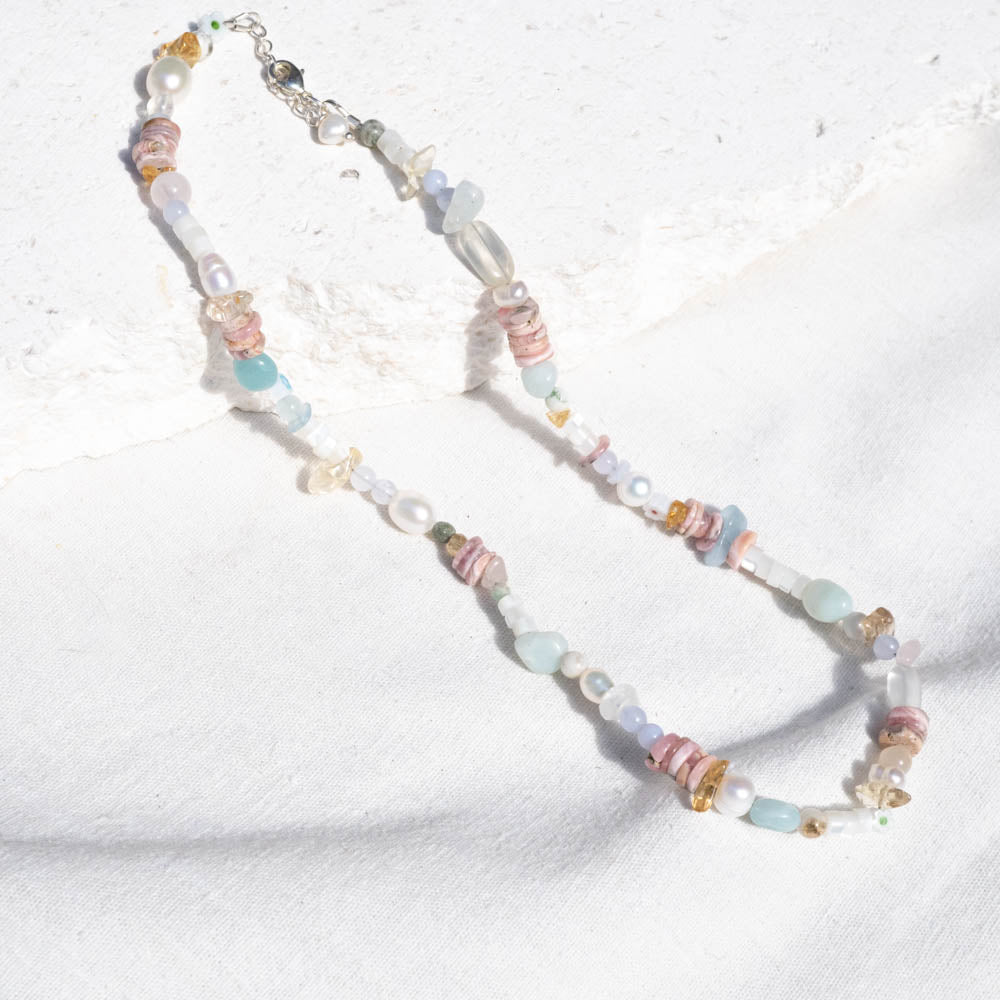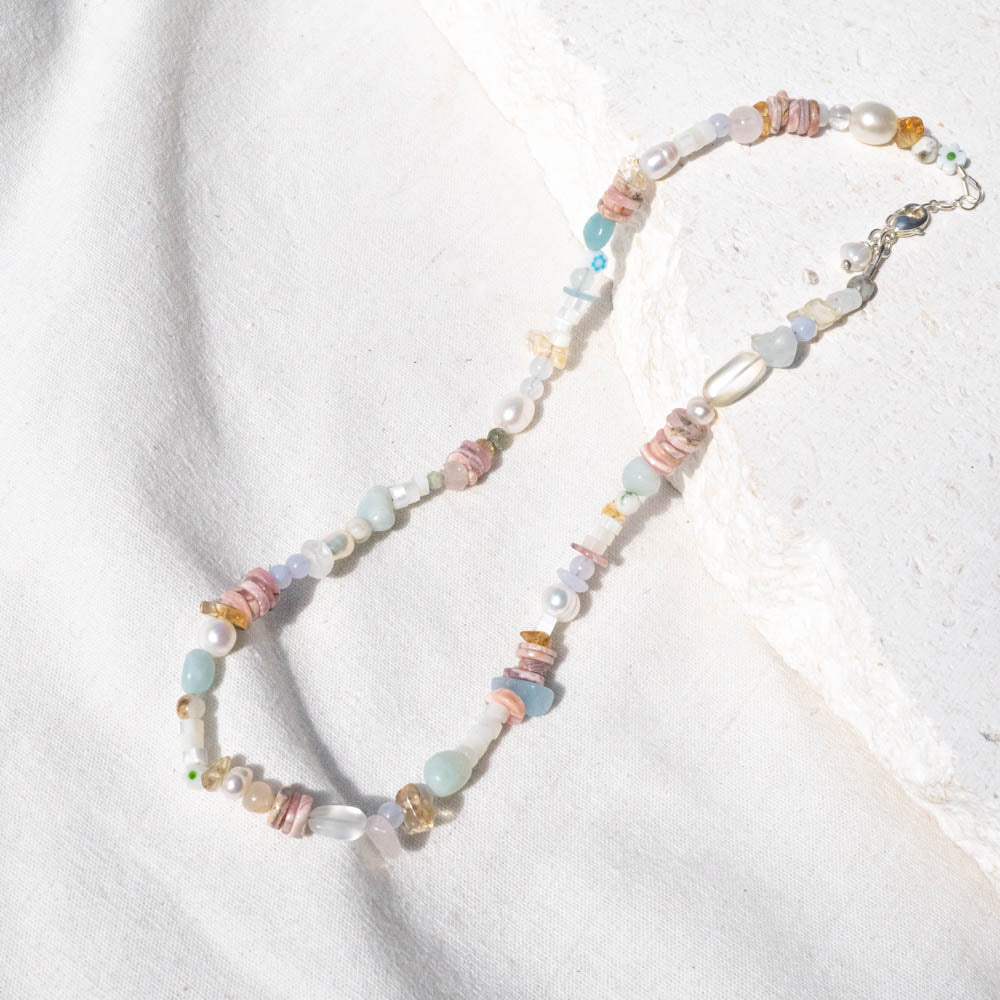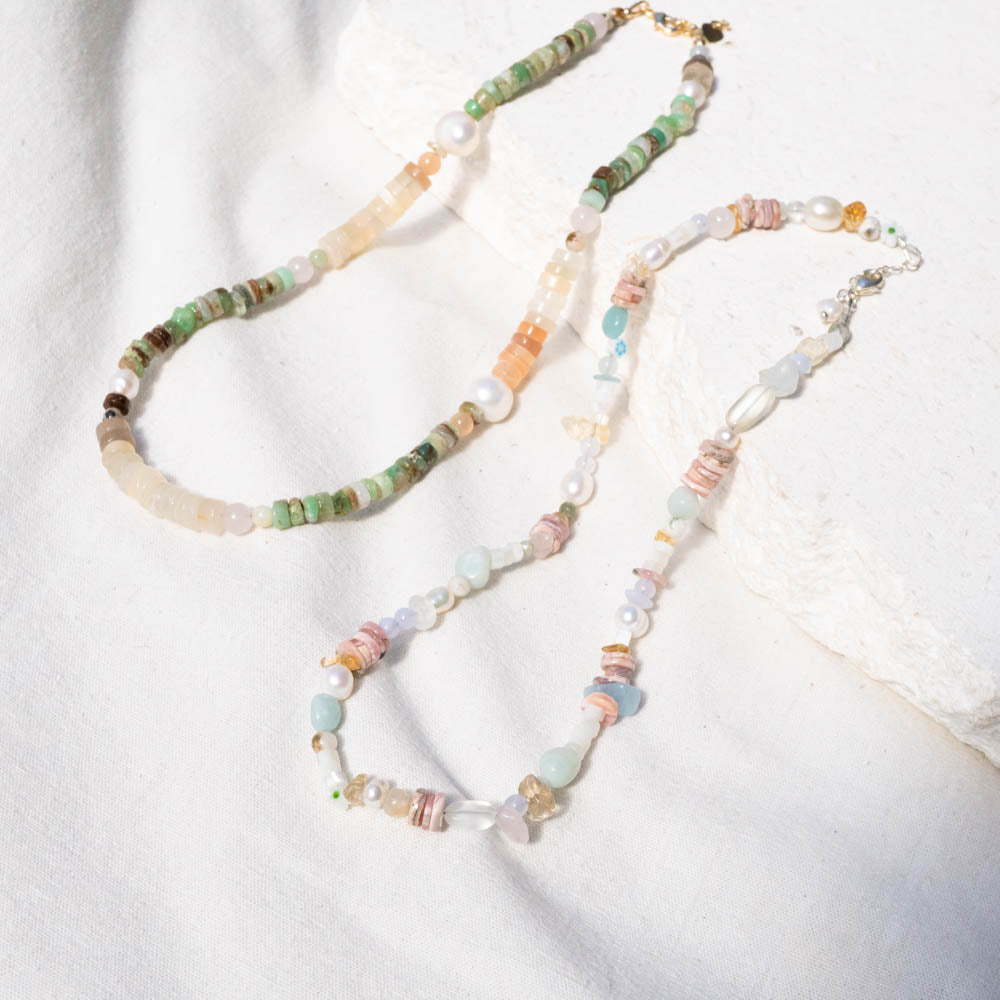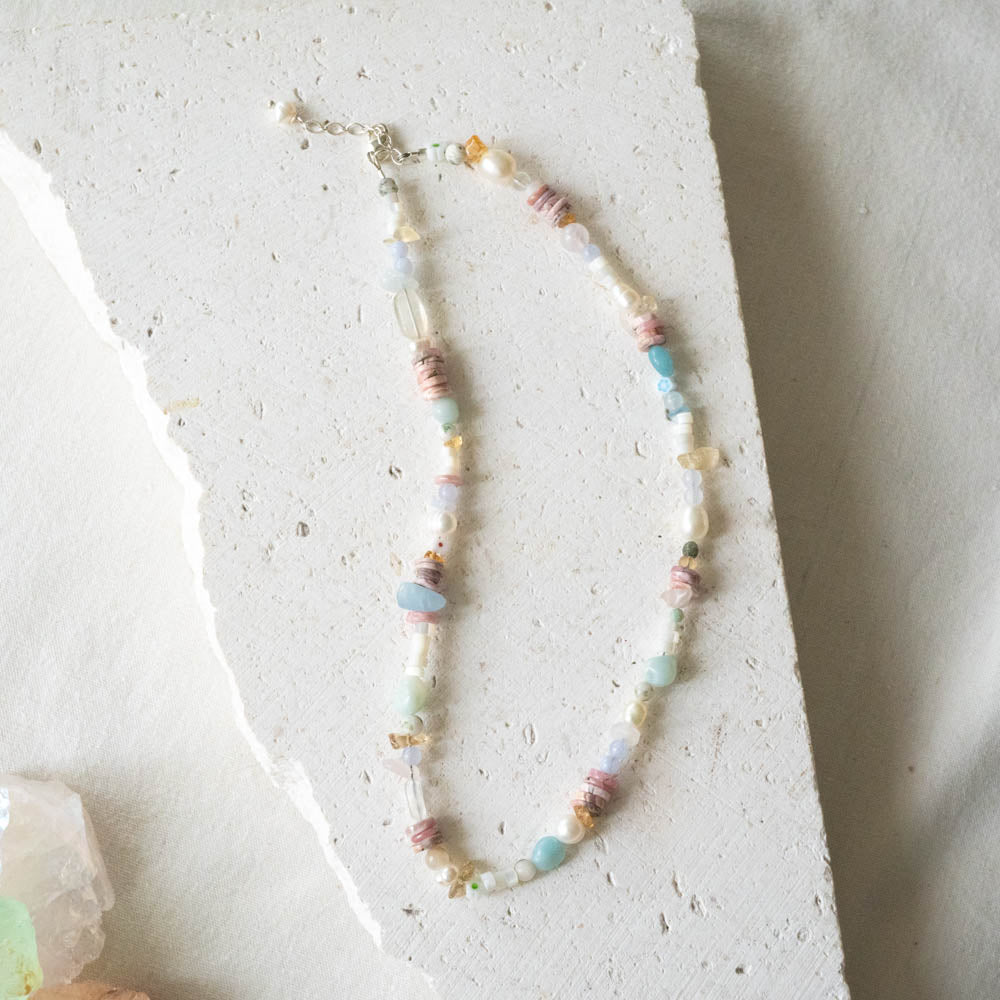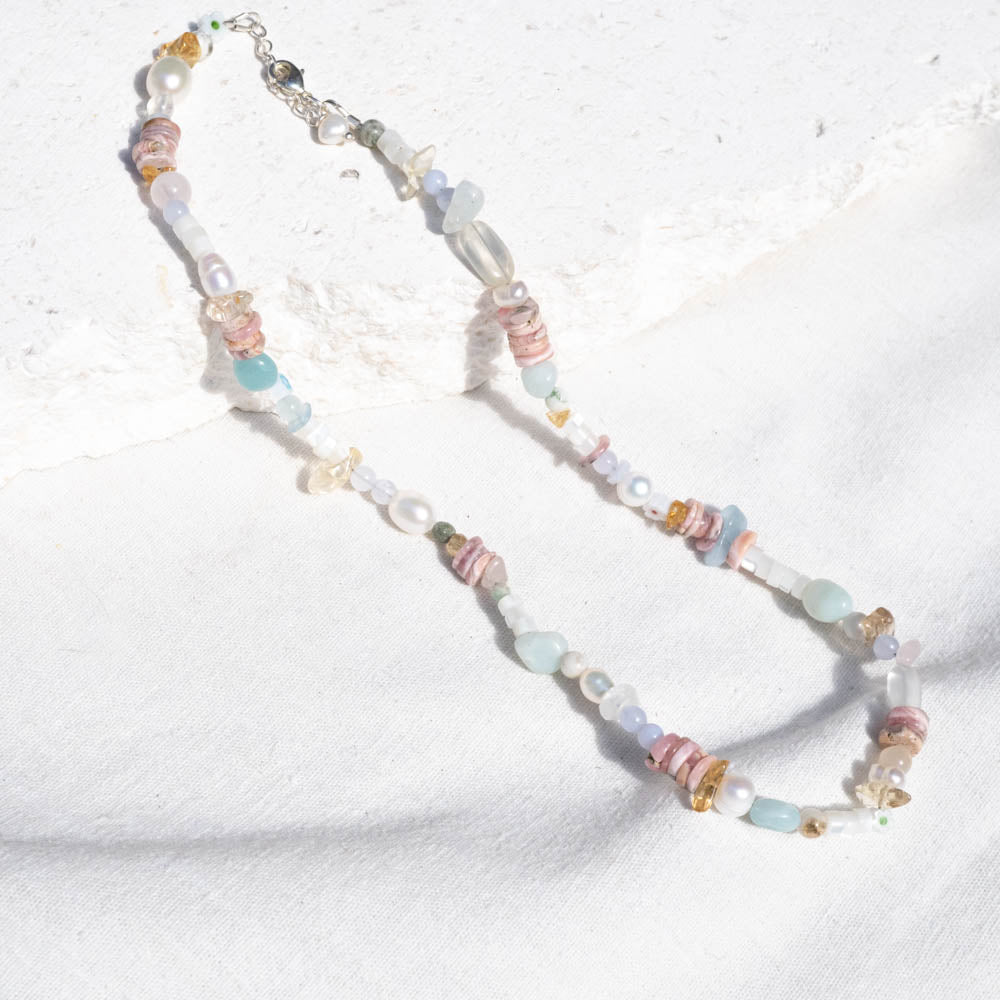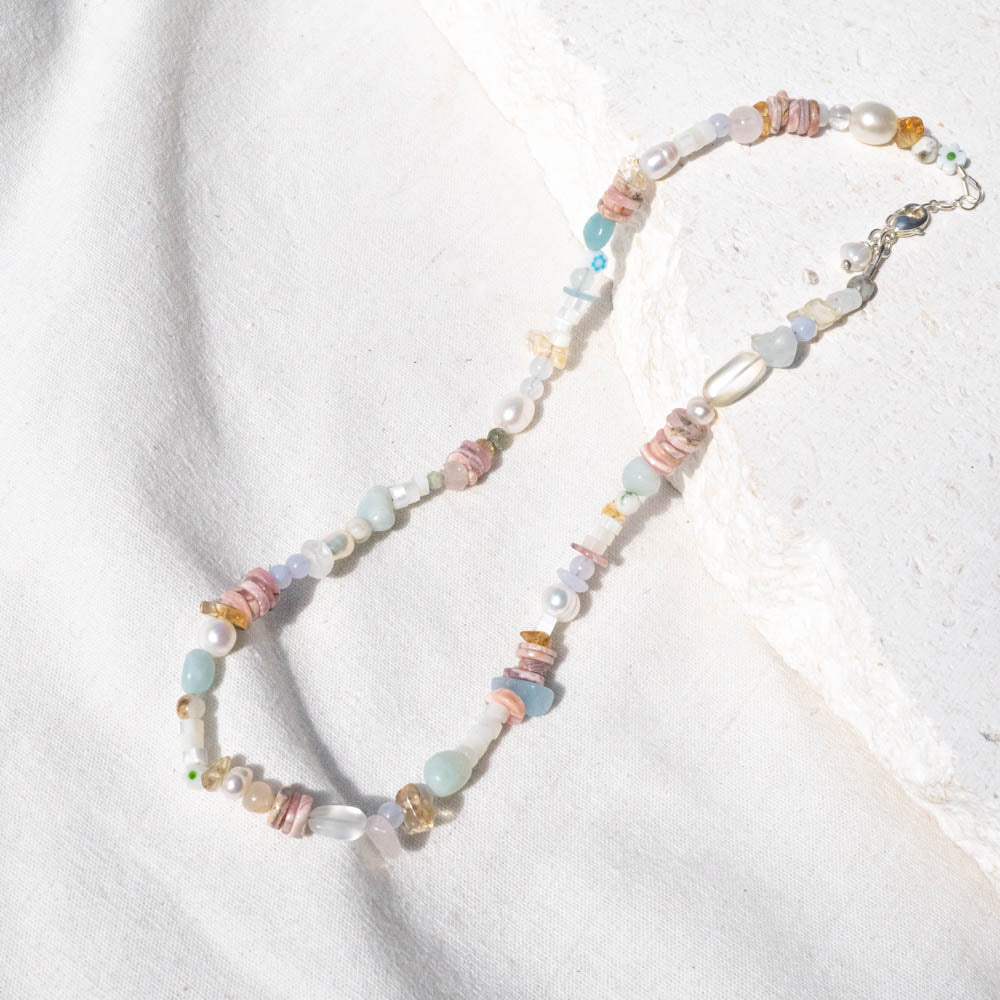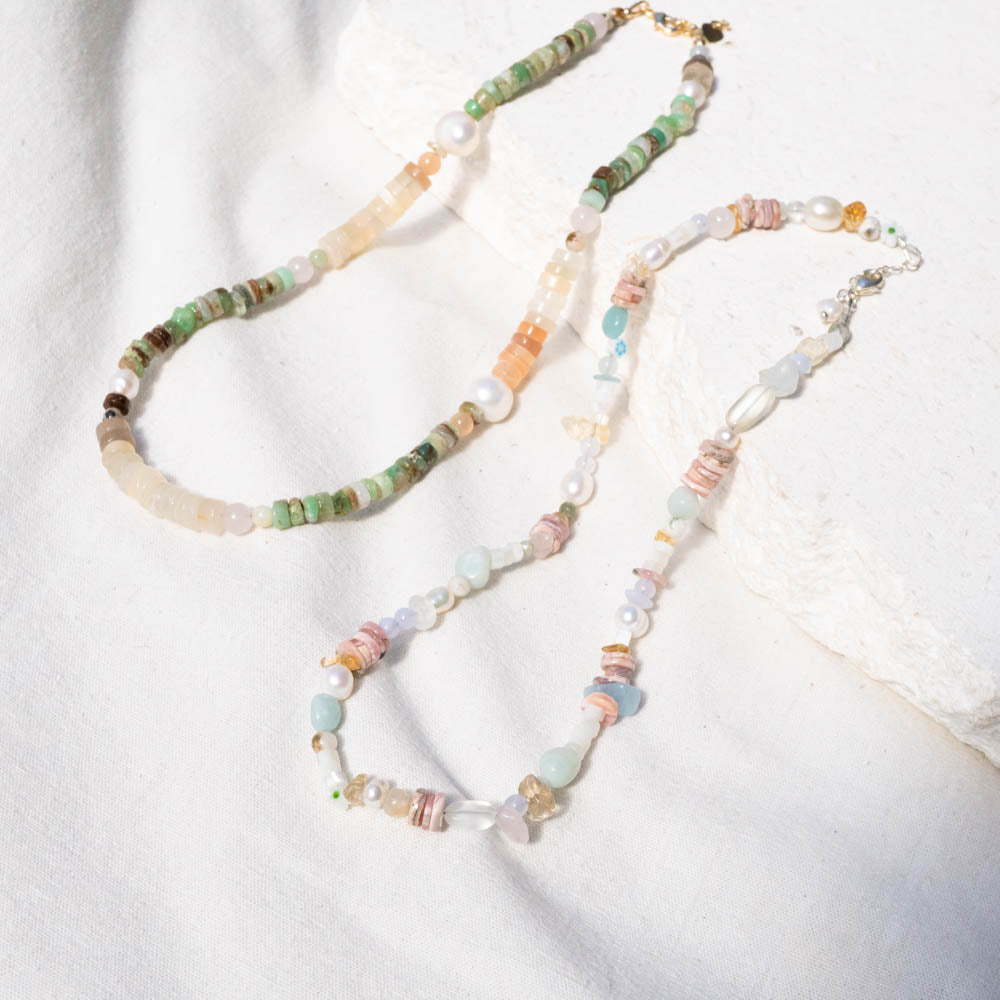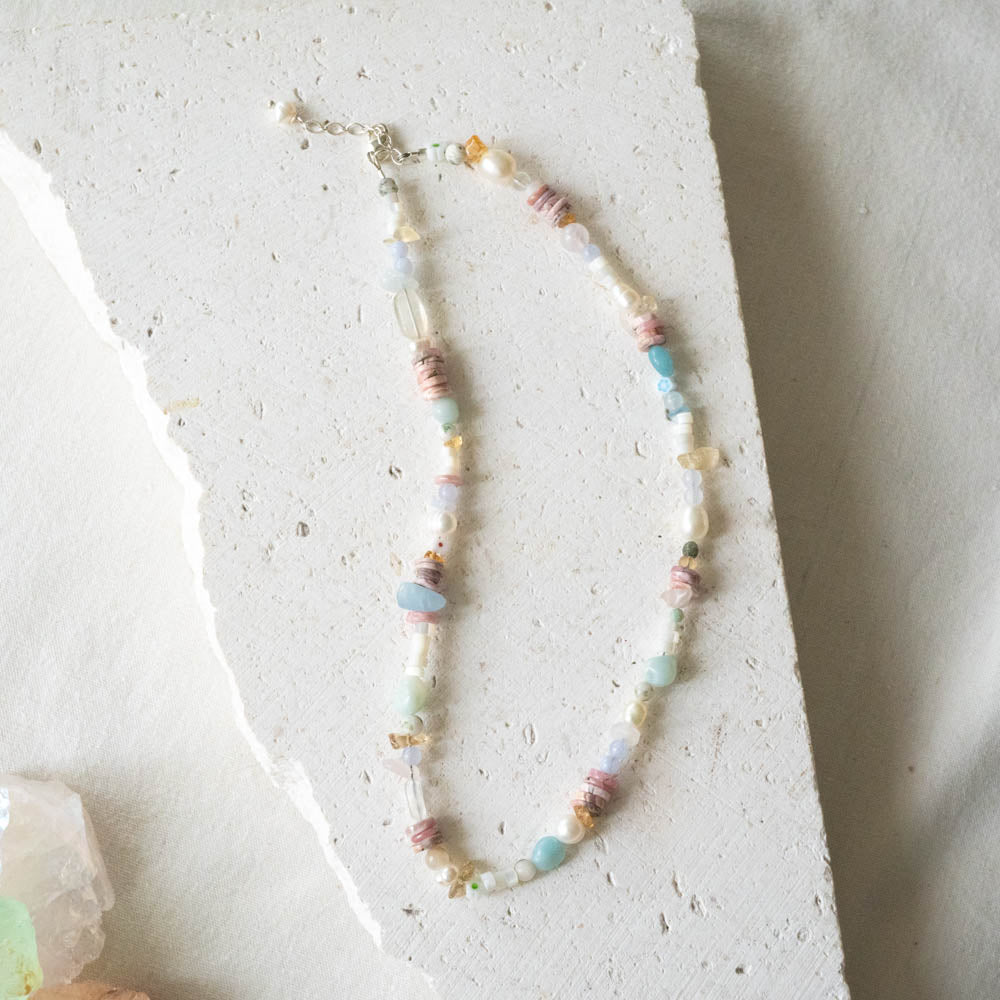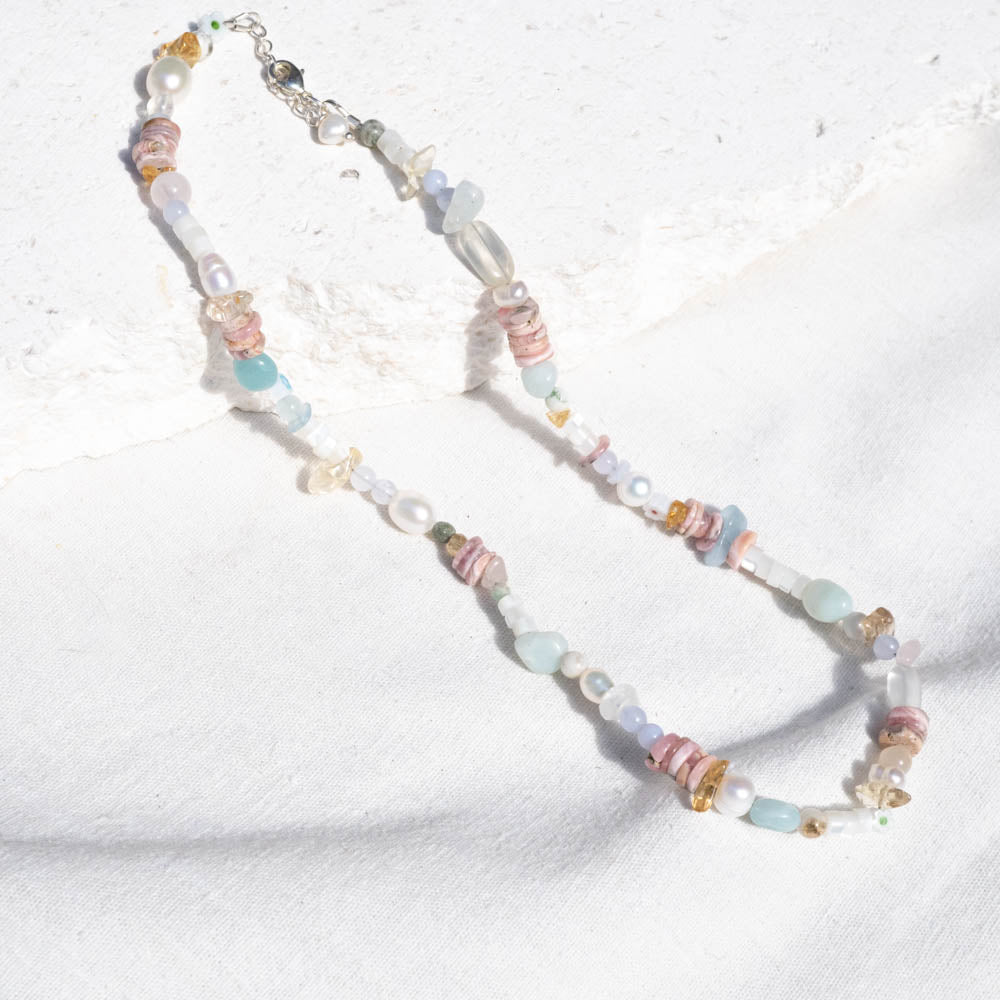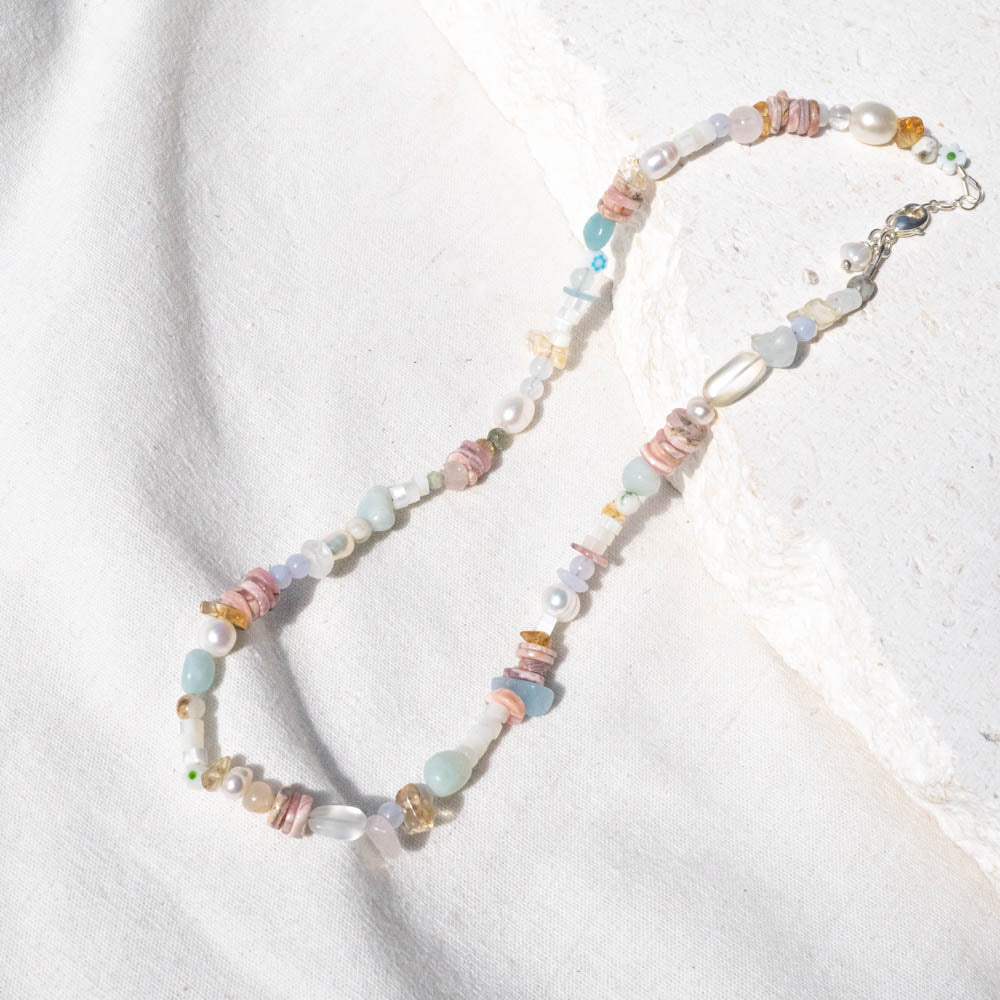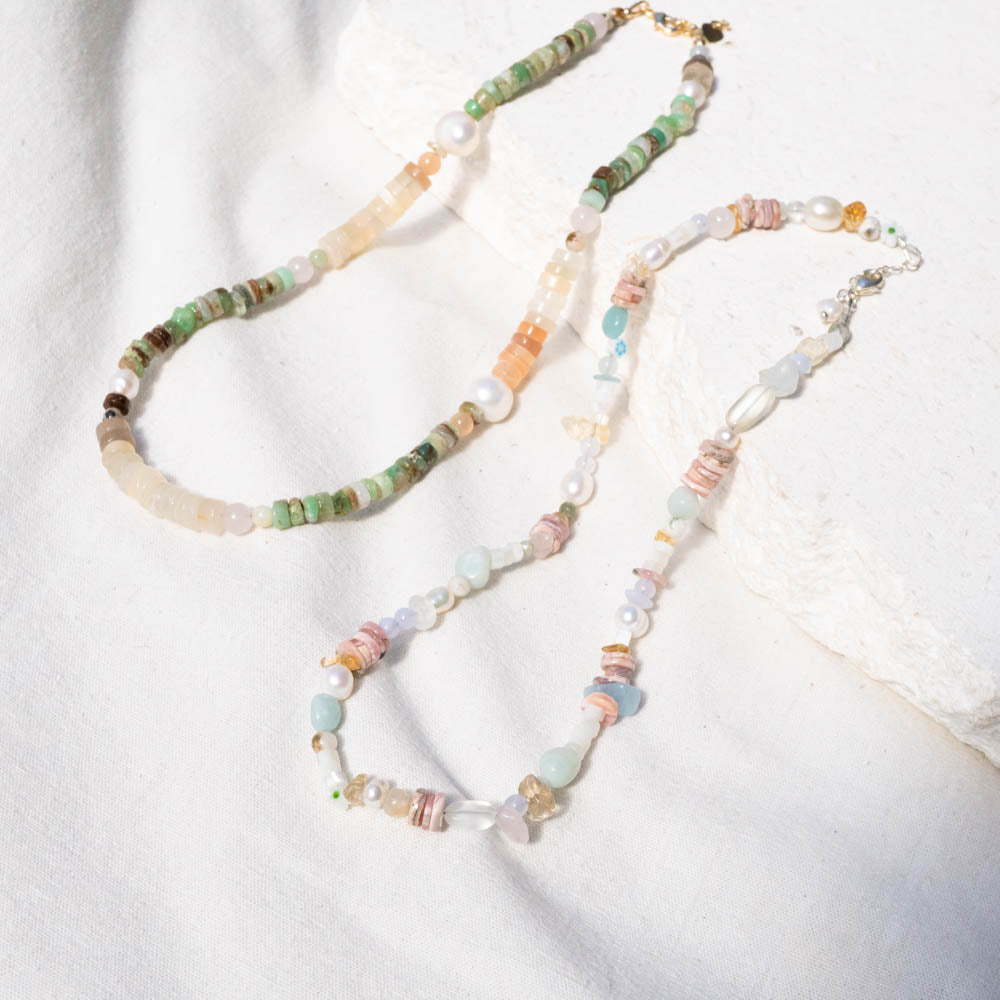 'Daydreamer' Mixed Crystal Beaded Necklace
A kaleidoscope of dreamy Crystals in the most soothing colours, one of our favourite new necklaces as it contains so many complimenting Crystals!
please note; this piece is now being made with lovely light Pink Opal and pink tourmaline beads so it may vary from the picture. Colours may appear darker due to the variation in colour of the natural stones.
Featuring a beautiful palette of colours, you'll get so much wear out of this gorgeous piece. Wear with a simple t-shirt or dress it up with a neutral or black dress.
SOLD OUT Green - Chrysoprase and Peach moonstone necklace 40cm by popular demand. See last image for reference.
Select your style at drop-down menu.
Handmade in Melbourne with unique and high quality real gemstone beads and Pearls, each piece will be a one of a kind.
Made with love using various Crystal Beads and Freshwater Pearls. A wonderful way to wear all your favourite Crystals!
Beads include: Rhodonite, Pink Opal, Tourmaline Pink, Amazonite, Aquamarine, Moonstone, Citrine, Blue Lace Agate, Rose Quartz, Tree Agate and Freshwater Pearl.
Made with Sterling Silver or Gold Filled parts.
Measurements: 38cm long, collar style necklace. If you would prefer a shorter choker or longer style length please contact us.
Crystal Meanings
Rhodonite
The 'Rescue' Stone, A soothing soft pink stone with swirls of browns and black. Rhodonite carries a powerful healing vibration, it's great for emotional soothing as it may help with relationship problems. Decreases anxiety and brings openness to inner growth.
Amazonite
Heals emotional trauma, alleviating worries and fear. It opens both the heart and throat chakra to enable loving communication. A beautifully calming crystal that soothes the mind. 
Aquamarine 
Influences include communication, fluency, sincerity and truth while also creating feelings of love, relationships and self-acceptance.
Aquamarine is a strong but gentle stone which can be worn by everyone, everyday.
Blue Lace Agate
A beautiful light blue/lilac banded Agate stone, this stone is very soothing, calming + brings stress relief. It is a symbol of freedom and serenity.
Tree Agate
This lovely green stone will give you the stamina to handle everything that you're supposed to do and everything that's expected of you. It will help you gain spiritual and mental strength. Great to use in meditation as it will soothe and take away any unwanted thoughts.
Citrine
The radiant golden rays of Citrine activate, open and energise the chakras.  Its foremost energy is to aid in manifestation.  Its golden colour beams positive sunlight energy directly into one's environment. Citrine will bring joy, luck and positive energies to any space.
Peach Moonstone
Peach Moonstone is known to stimulate the mind, calms worries and relaxes anxiety. It also has a loving energy that promotes fertility and growth.
 Please note: Each piece may vary slightly in beads and colours.
Christmas cut-off dates Australia
Within Aus (except WA and NT)
Order by: Parcel Post Dec 15 | Express Dec 19

WA and NT
Order by: Parcel Post Dec 12 | Express Dec 17

REGULAR SHIPPING $9.95 - $12.95

EXPRESS SHIPPING $15 - 17.95

Free CLICK & COLLECT from Hawthorn, VIC
Mon to Sat 11am - 5pm

FREE regular shipping on orders $200 and over