Free Shipping AUS wide on orders over $200 | Buy Now Pay Later Available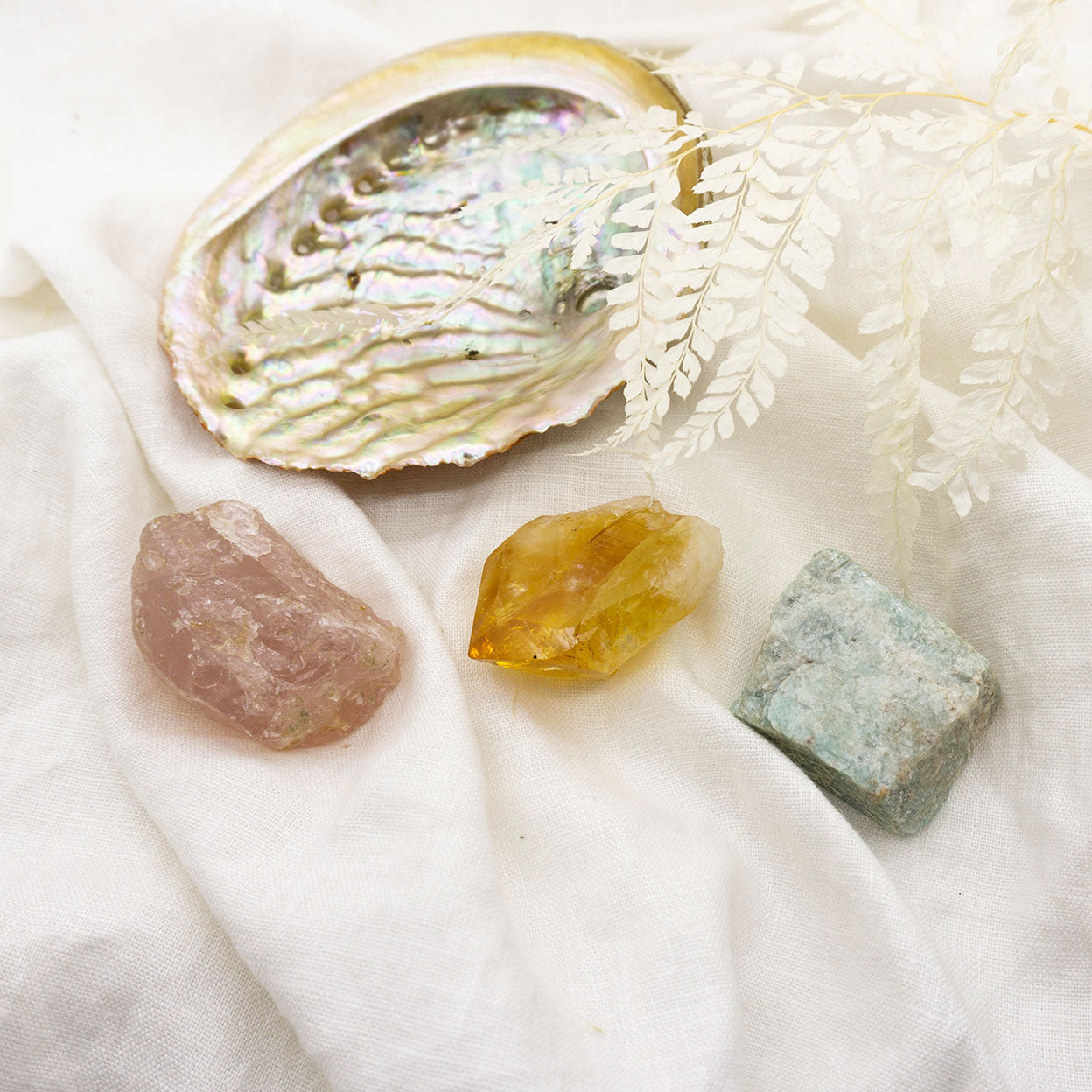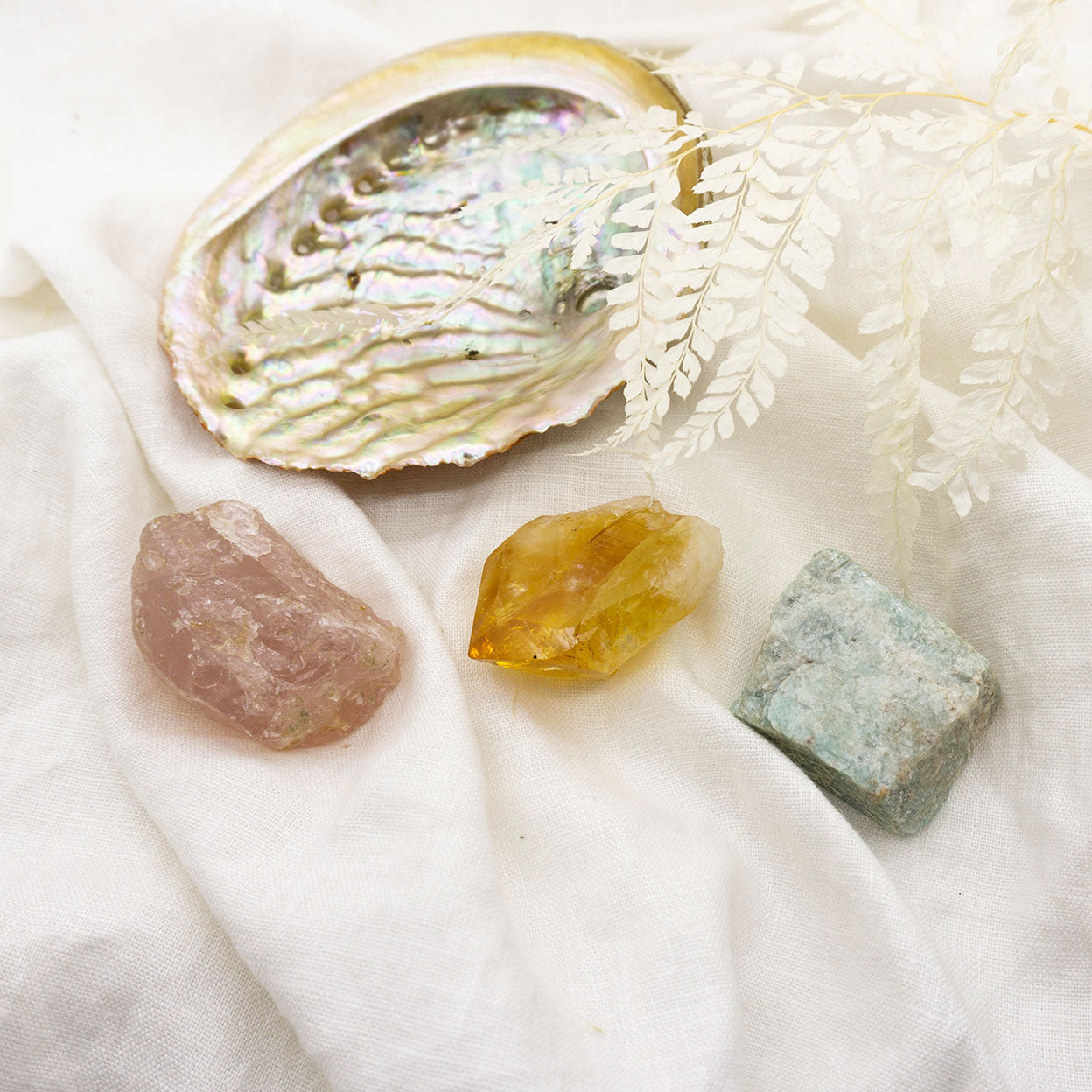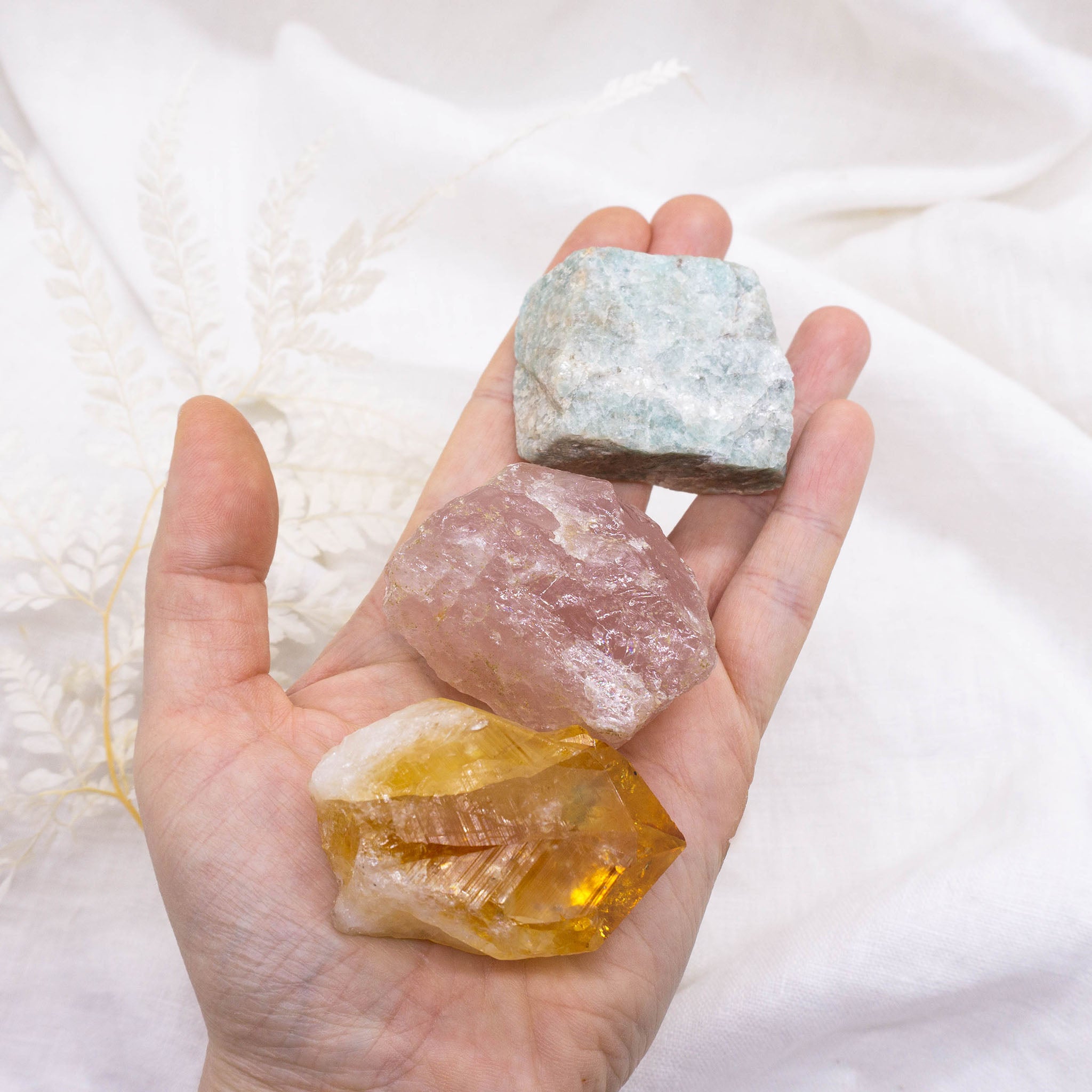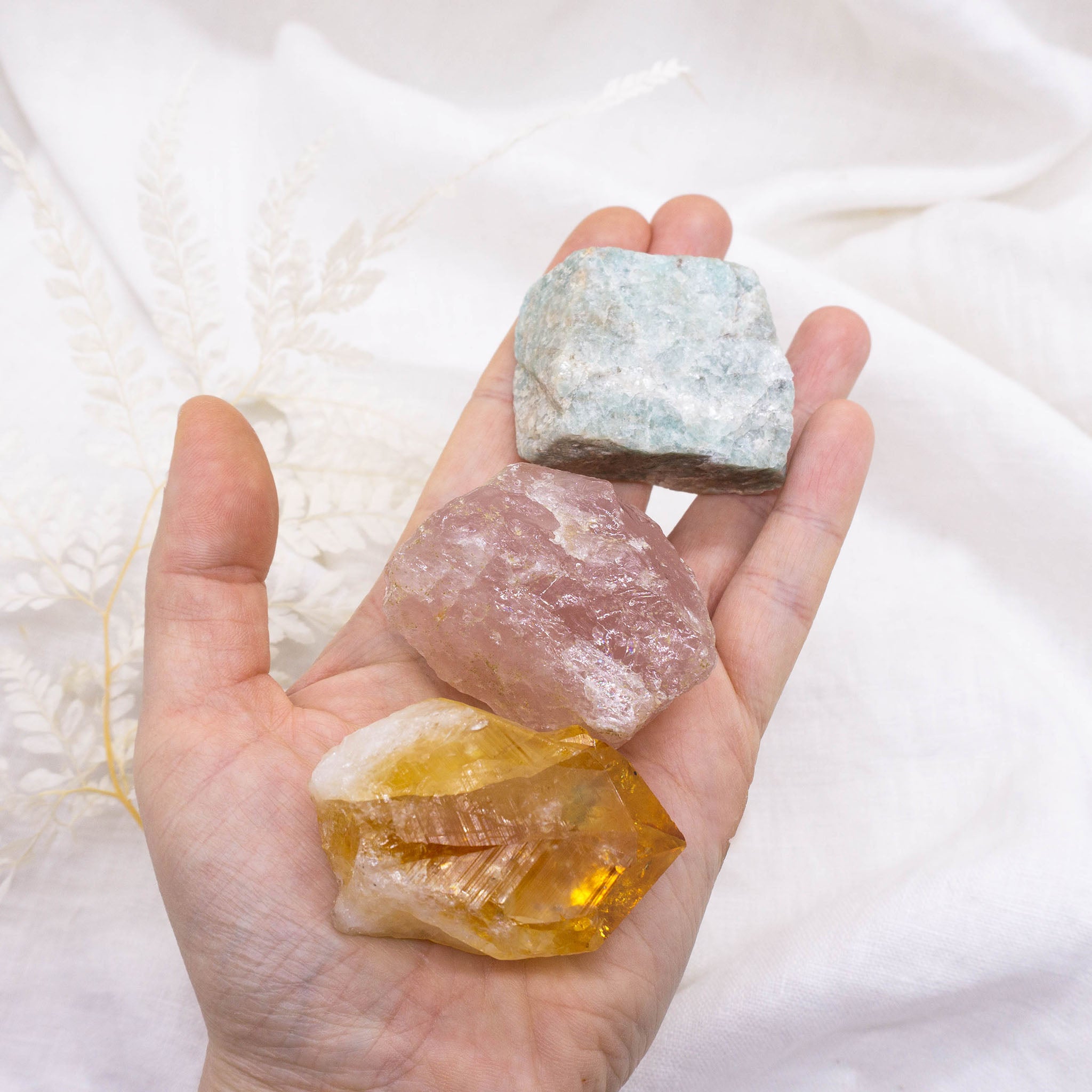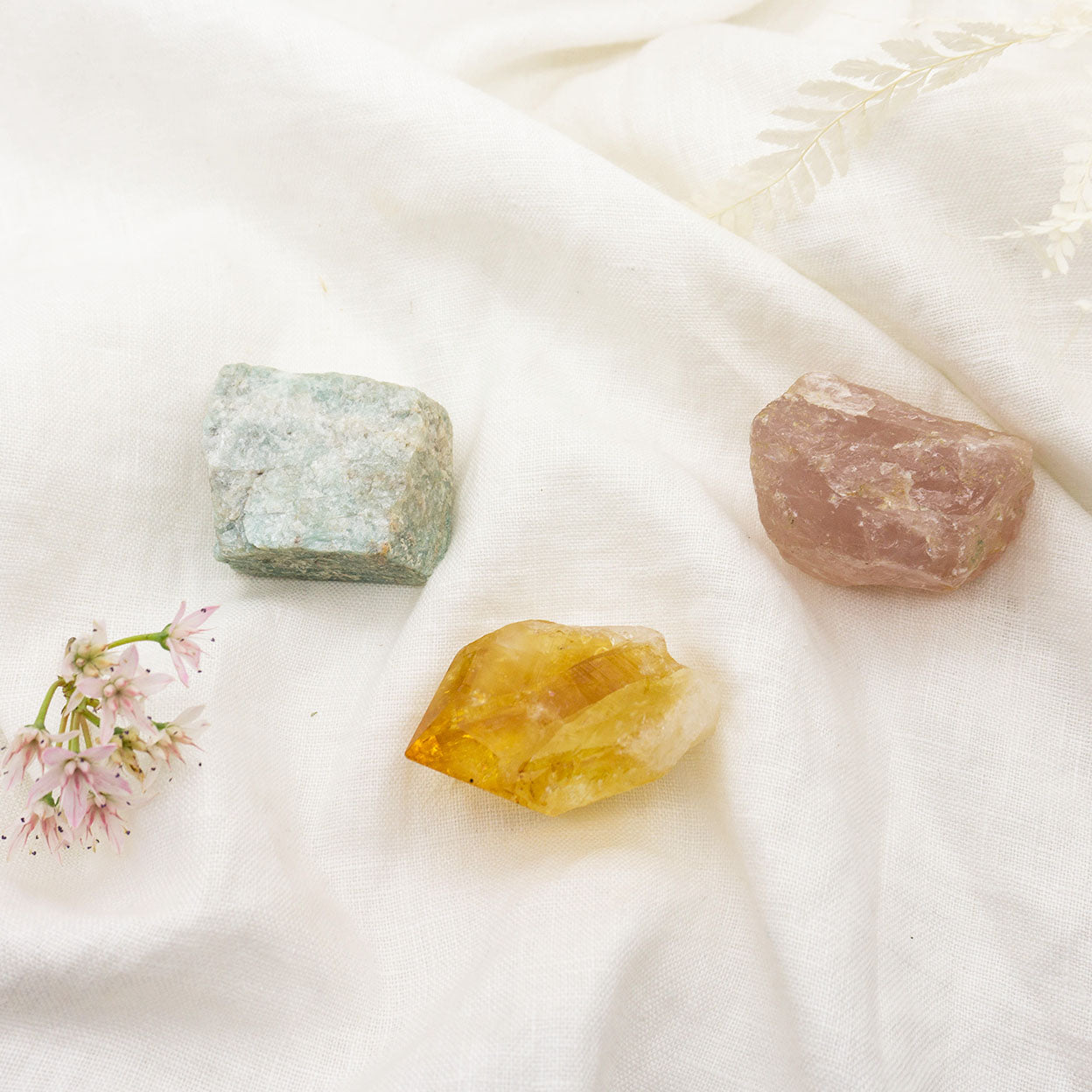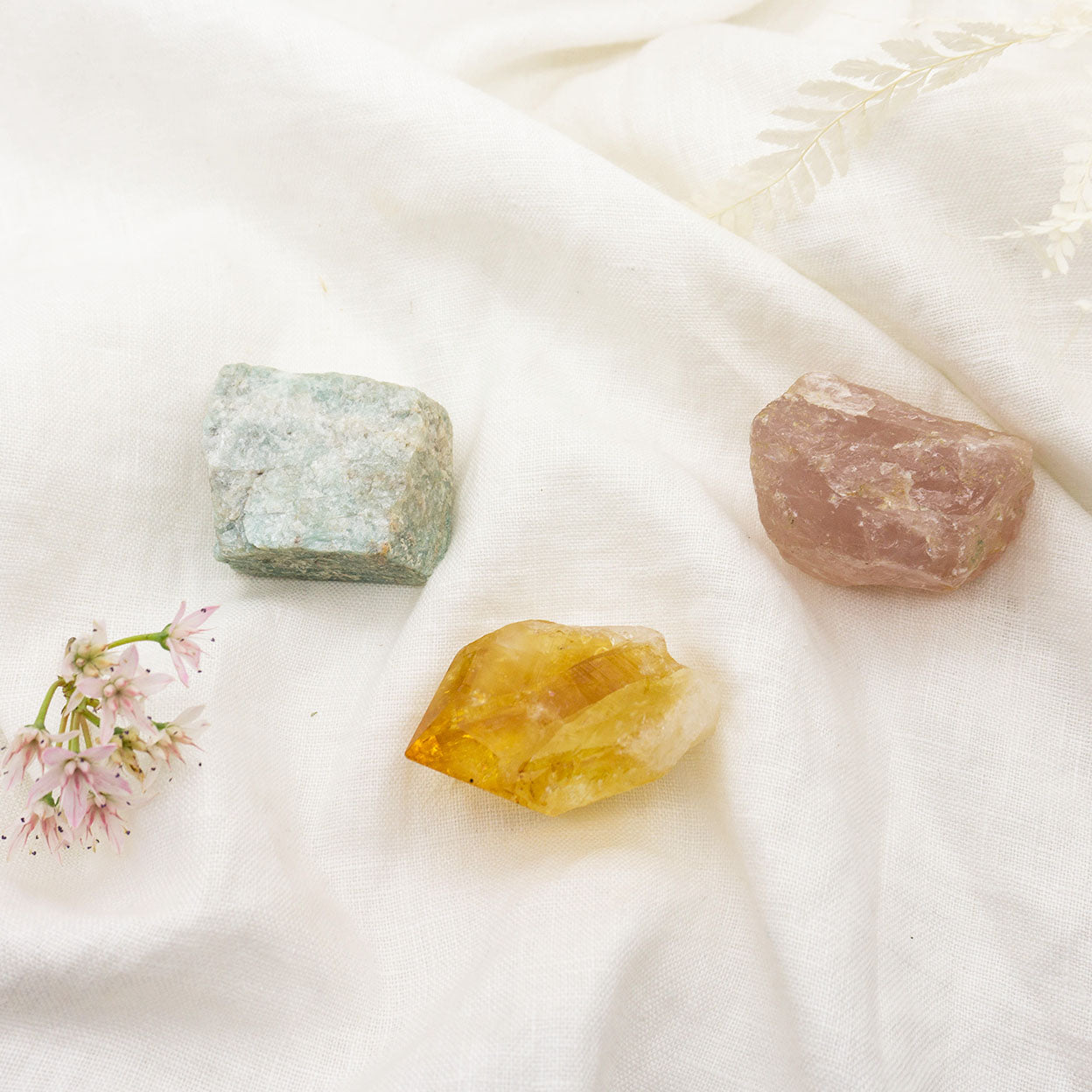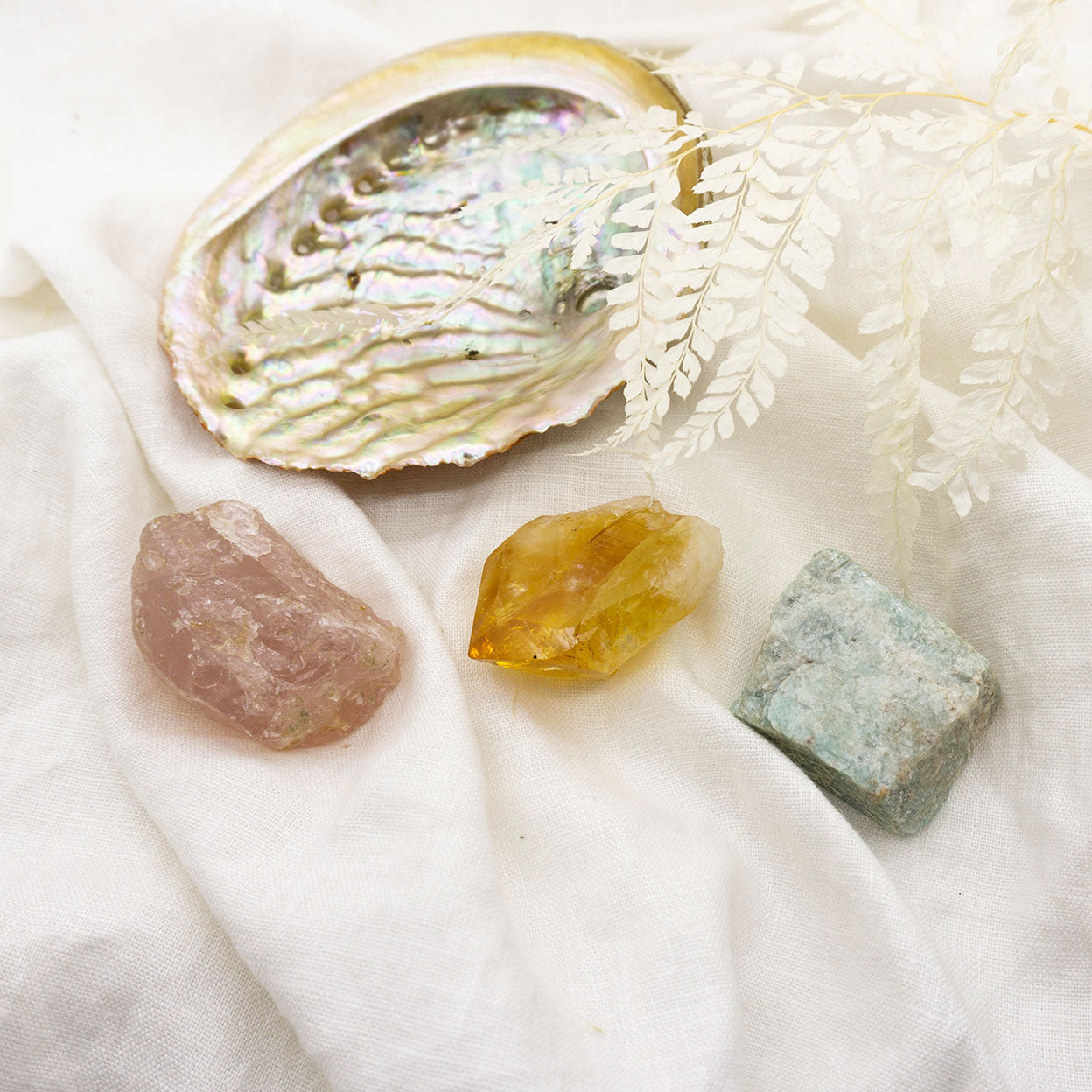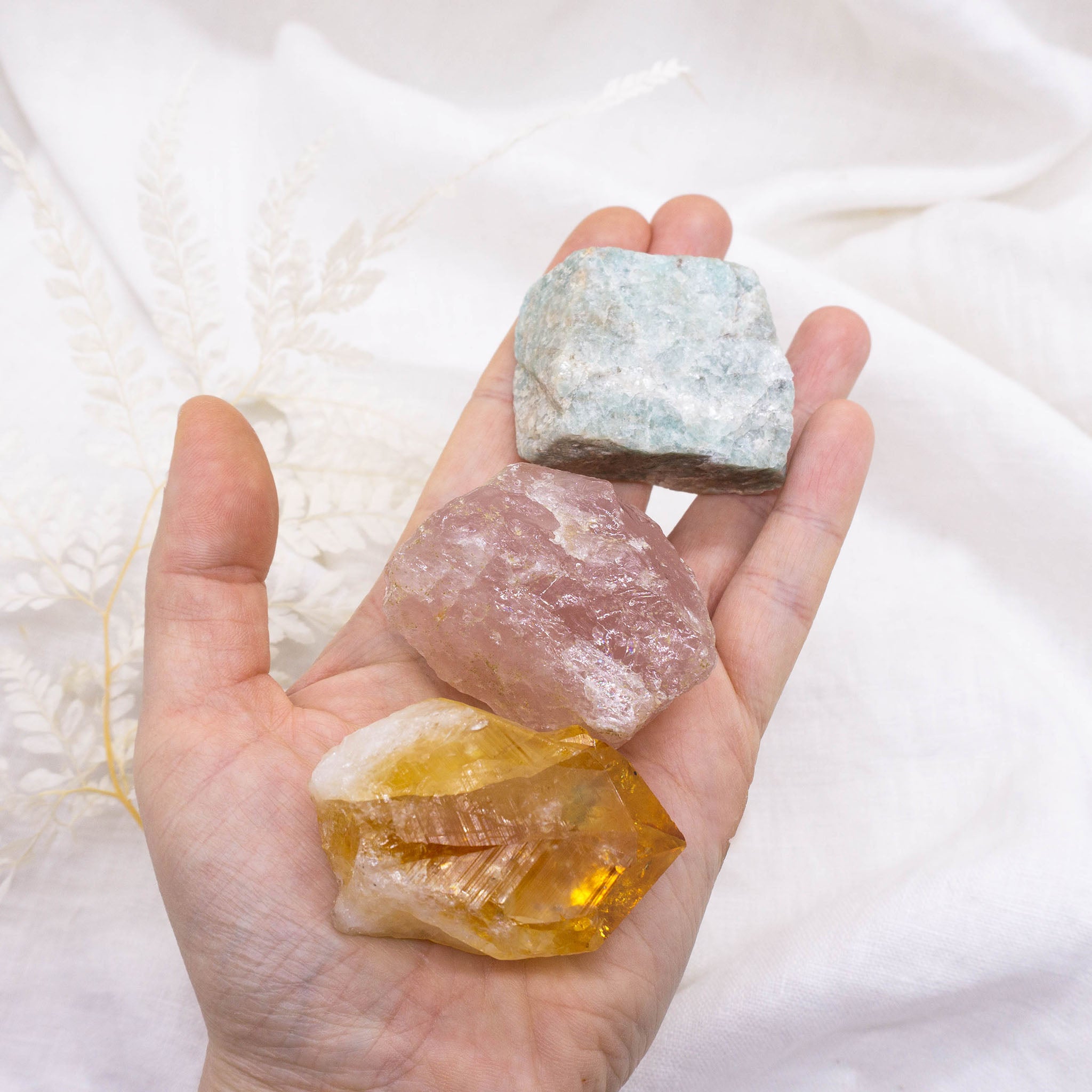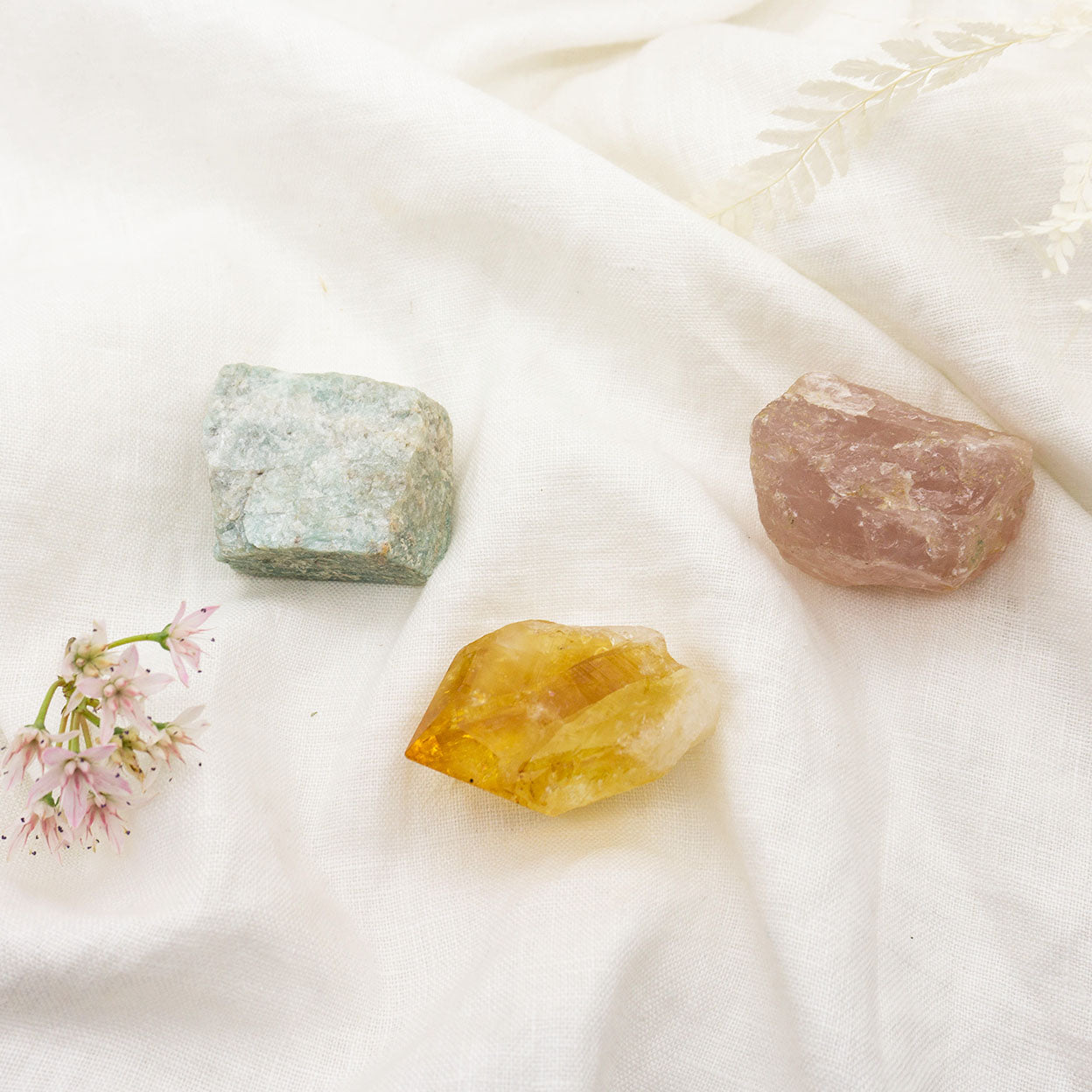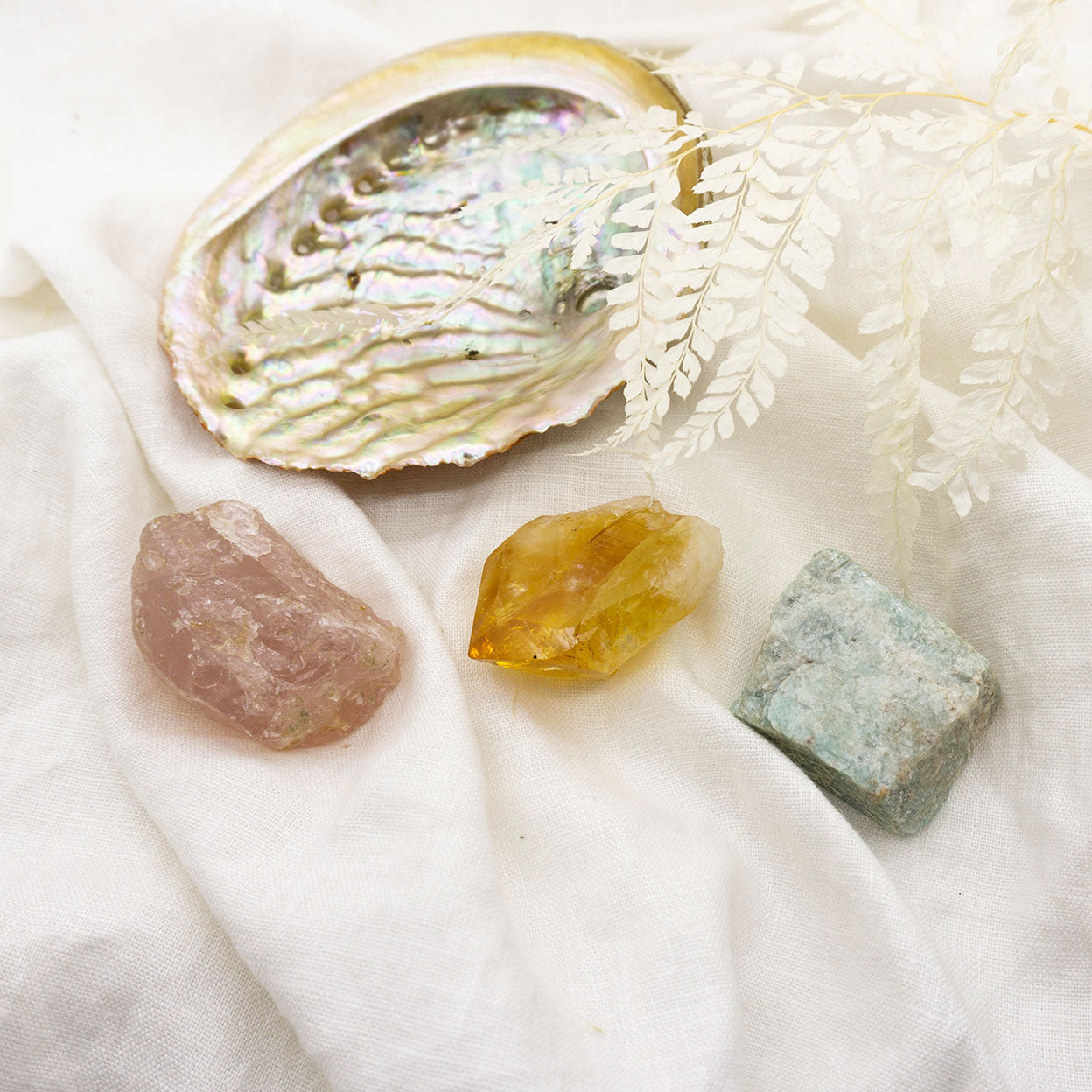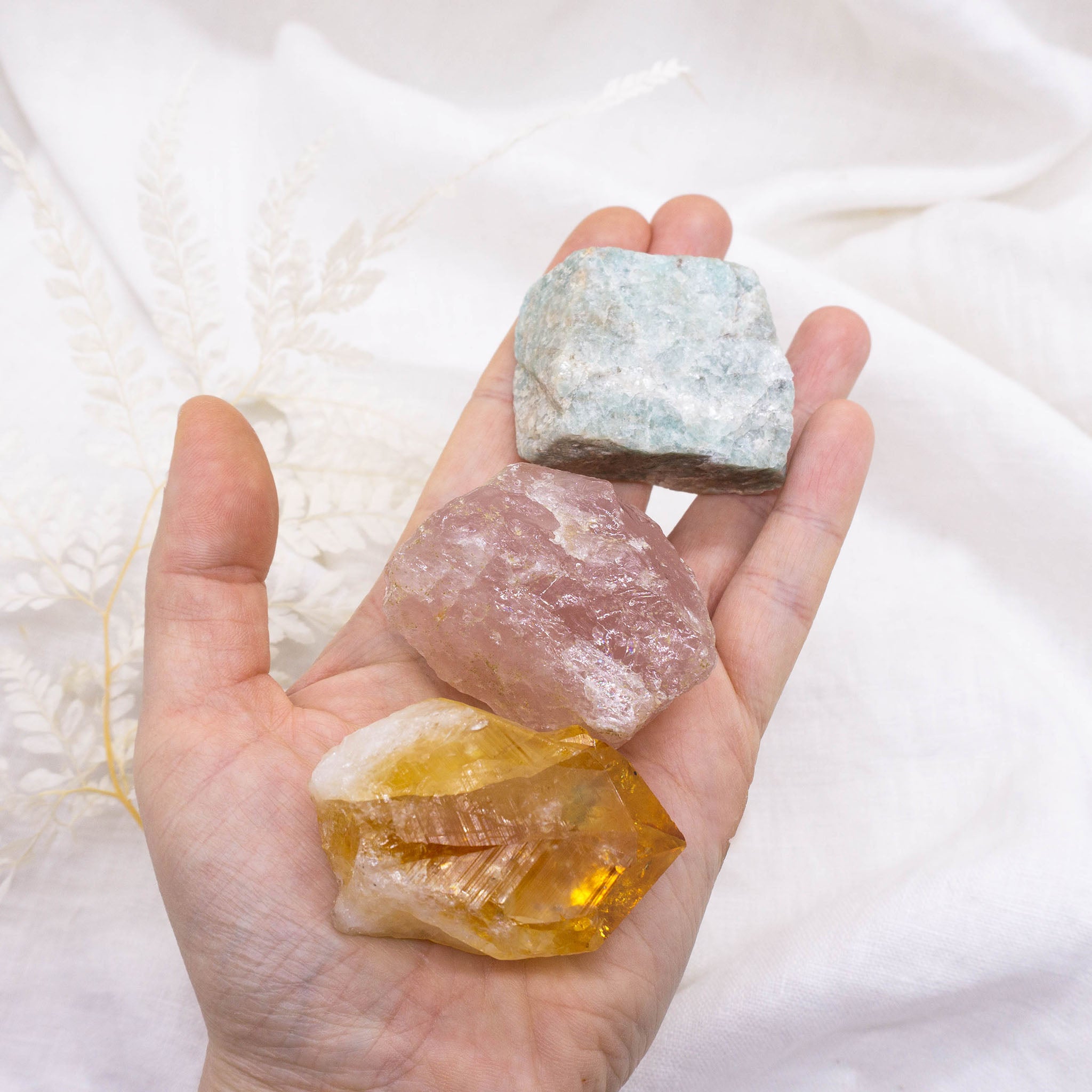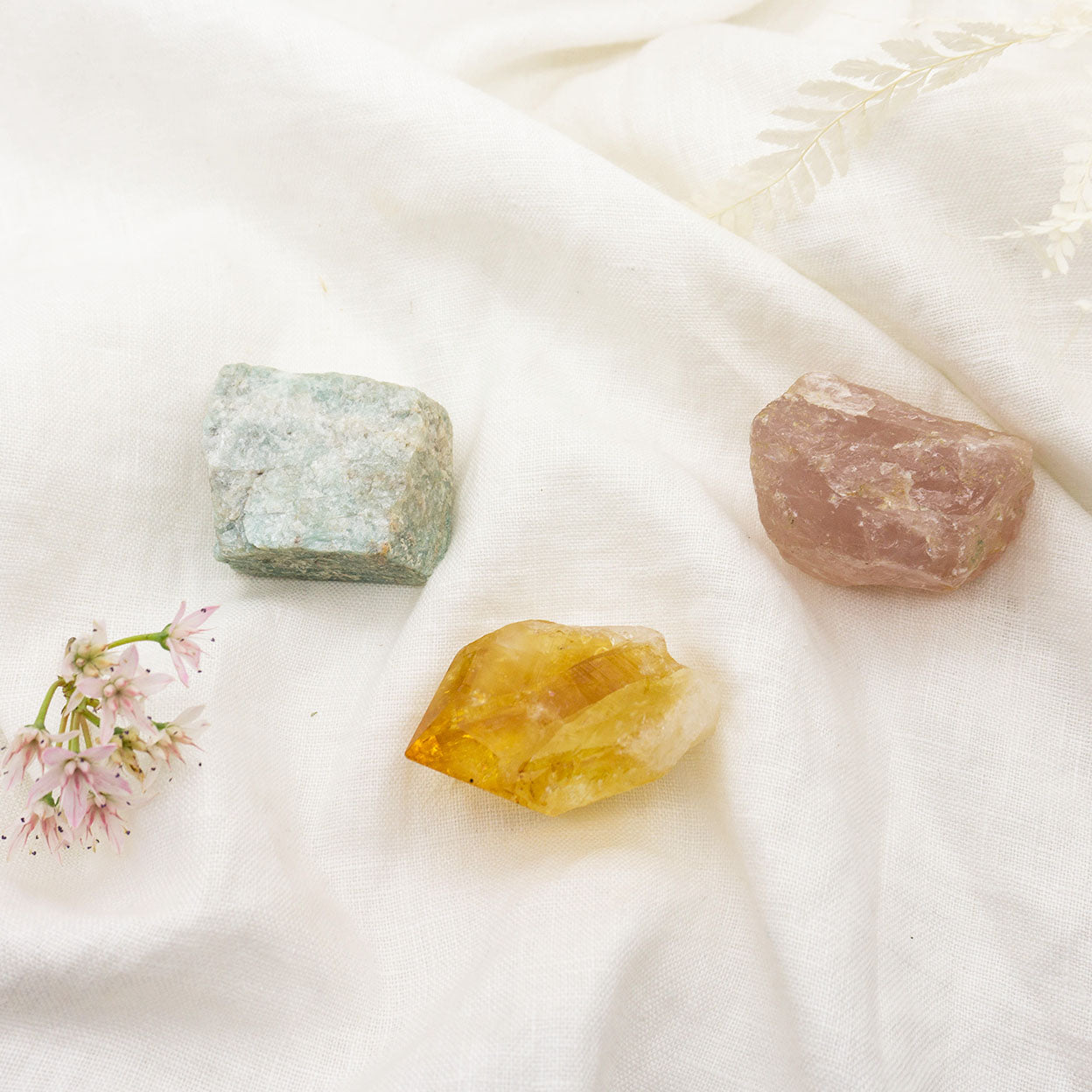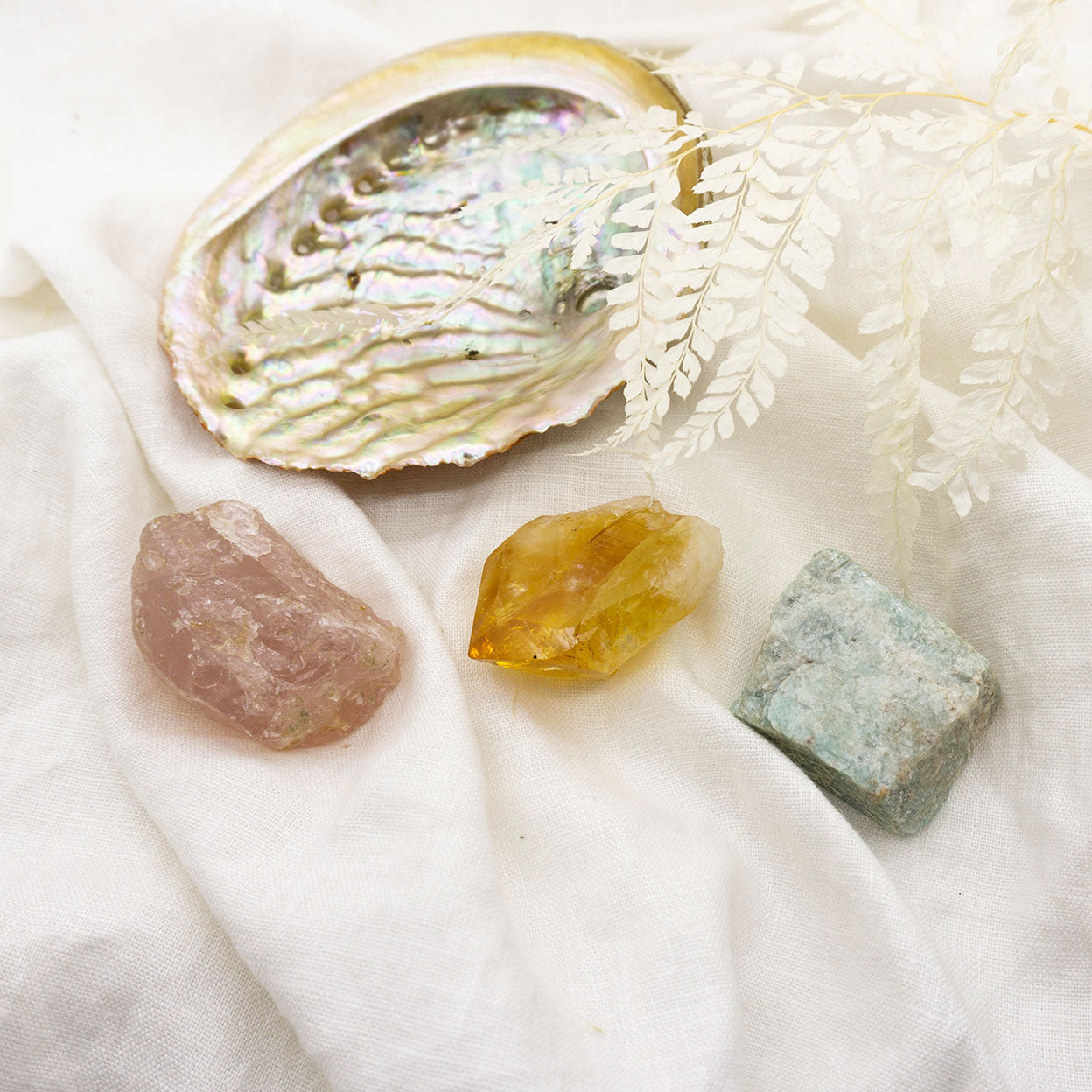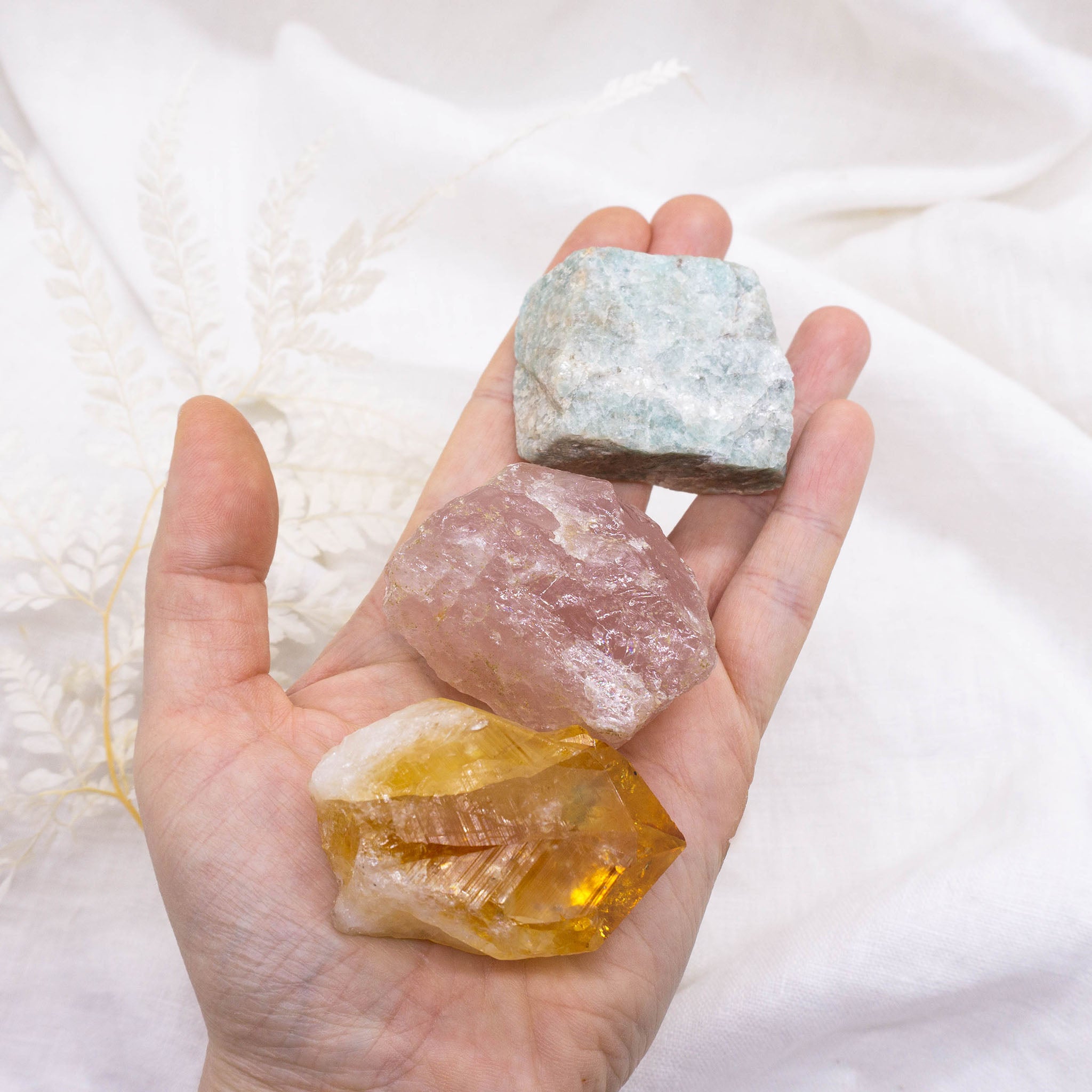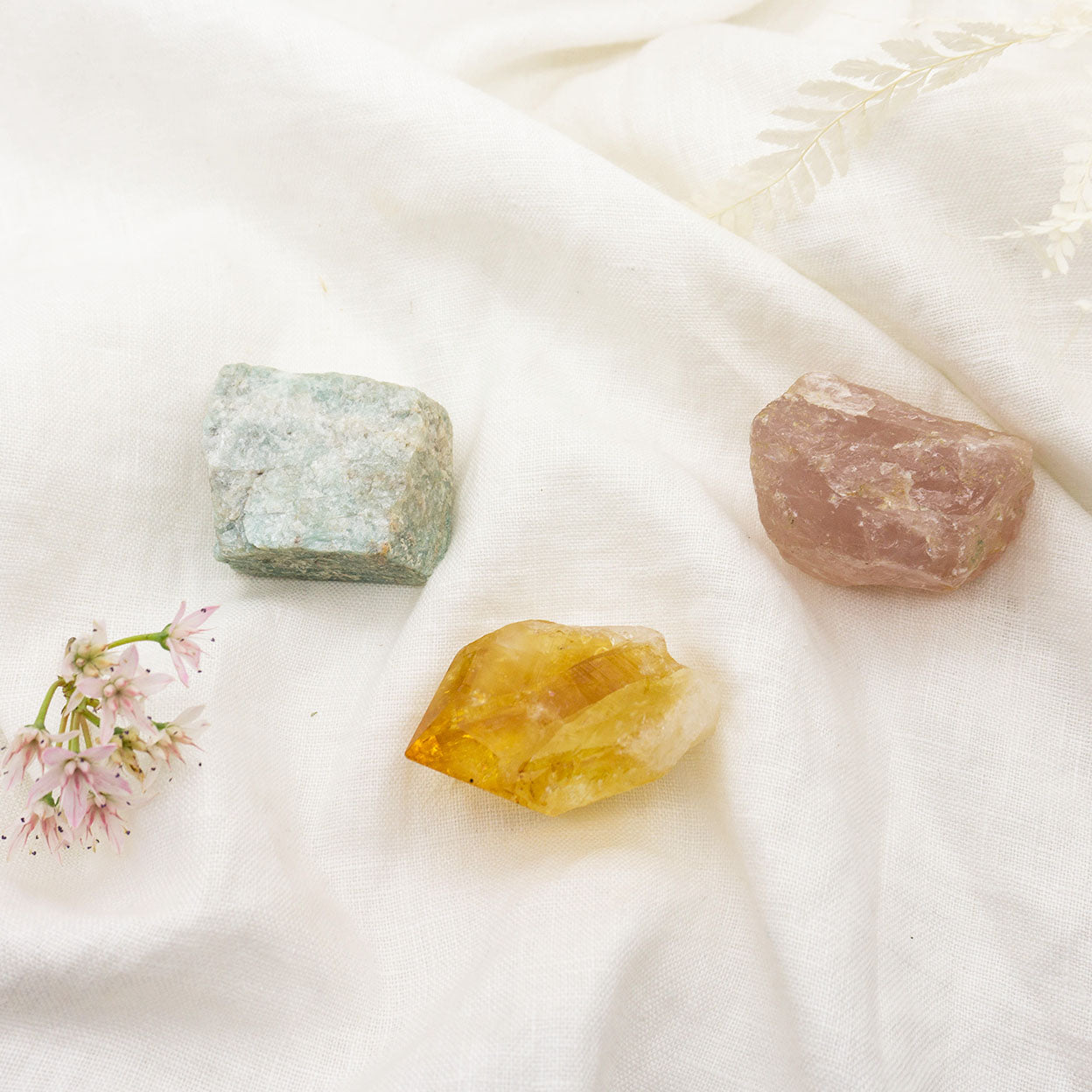 Hope & Harmony Crystal Set
Natural Raw Crystal Set
Rose Quartz 4 x 5 cm 
Citrine 4 x 5 cm
Amazonite 4 x 5cm
please note- due to the natural crystal, approx sizing only, each piece will vary in size, shape and colour to those pictured.
 * Shell not included.
Crystal Meaning
Rose Quartz
Stone of unconditional love and infinite peace. It is the most important crystal for the heart. It purifies and opens the heart at all levels. 
Commonly placed on the bedside to draw love and relationships towards oneself. In existing relationships, It will restore trust, harmony, and encourage unconditional love.
Citrine
The radiant golden rays of Citrine activate, open and energise the chakras.  Its foremost energy is to aid in manifestation.  Its golden colour beams positive sunlight energy directly into one's environment. Citrine will bring joy, luck and positive energies to any space.
Amazonite
A soothing mix of green and blue, Amazonite is extremely calming. It balances masculine and feminine energies and aspects of the personality. It heals emotional trauma, alleviating worries and fear. It opens both the heart and throat chakra to enable loving communication.
Christmas cut-off dates Australia
Within Aus (except WA and NT)
Order by: Parcel Post Dec 15 | Express Dec 19

WA and NT
Order by: Parcel Post Dec 12 | Express Dec 17

REGULAR SHIPPING $9.95 - $12.95

EXPRESS SHIPPING $15 - 17.95

Free CLICK & COLLECT from Hawthorn, VIC
Mon to Sat 11am - 5pm

FREE regular shipping on orders $200 and over