Free Shipping AUS wide on orders over $200 | Buy Now Pay Later Available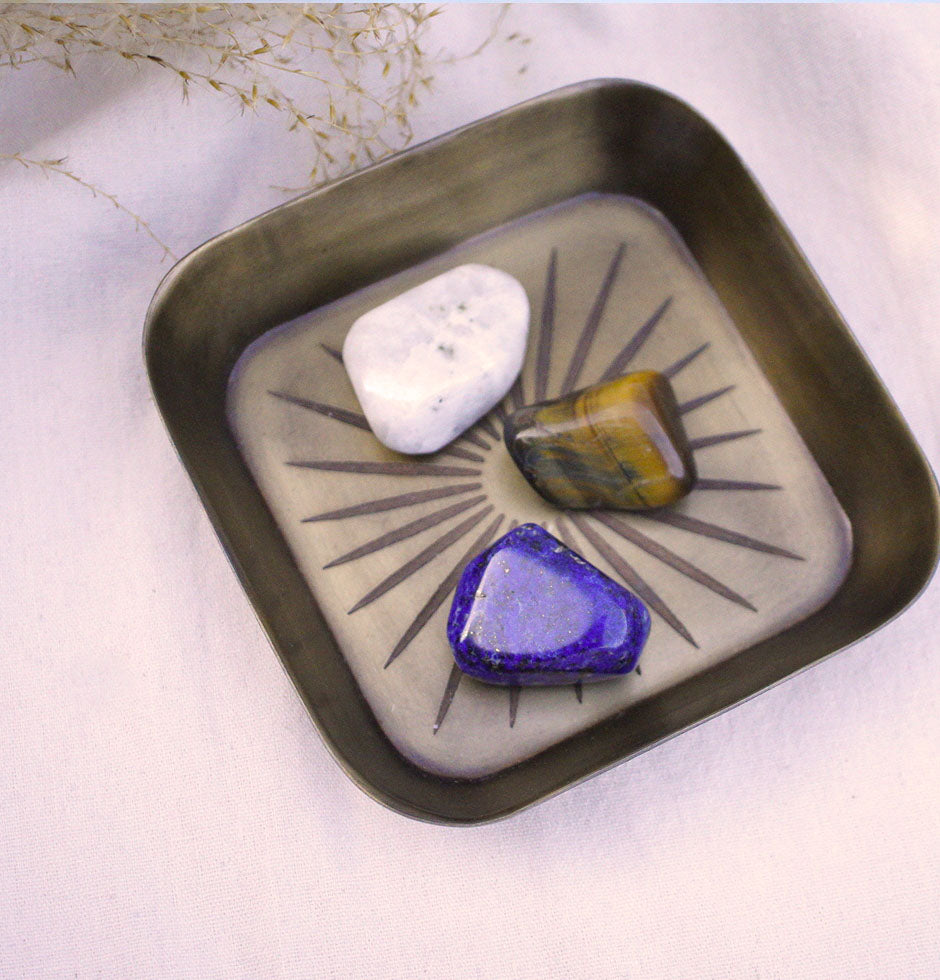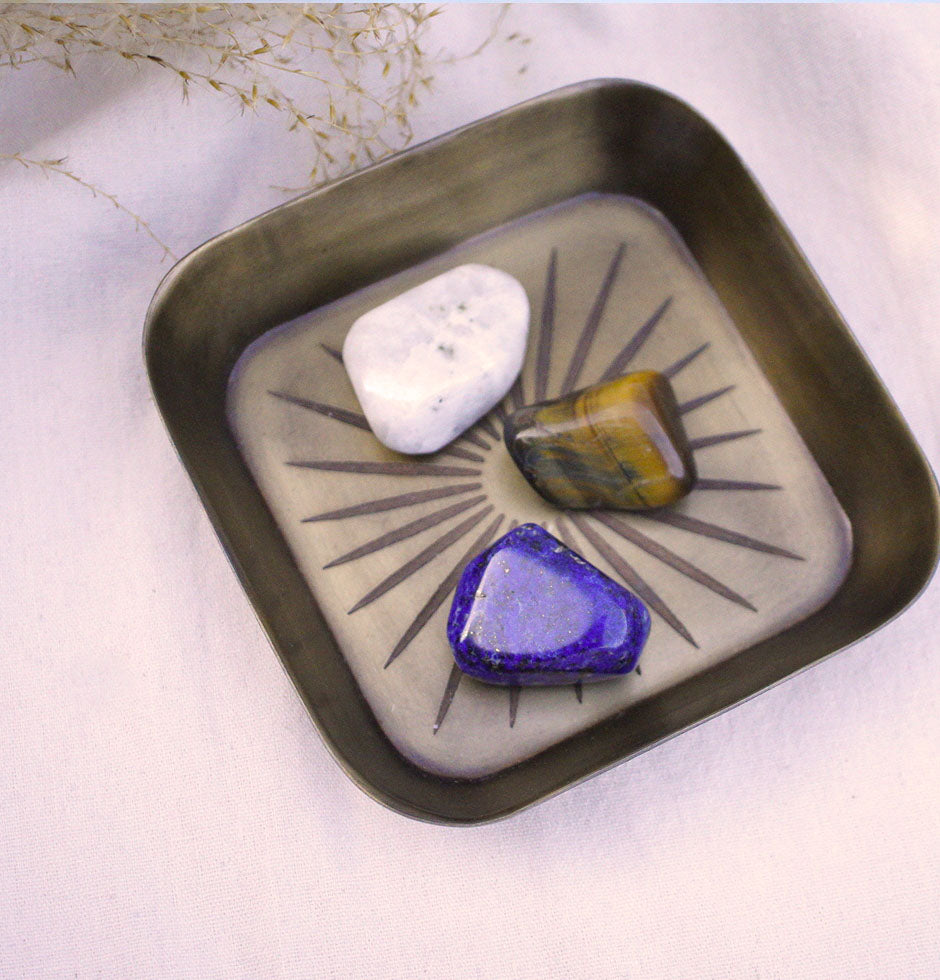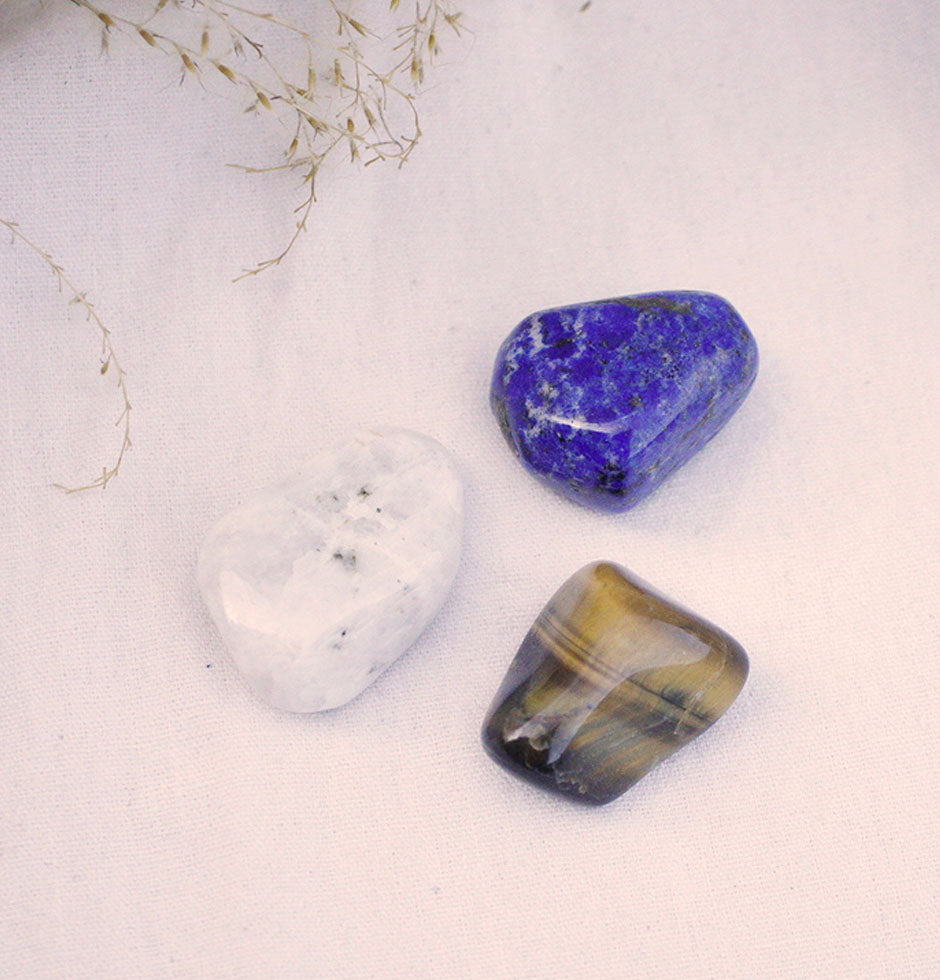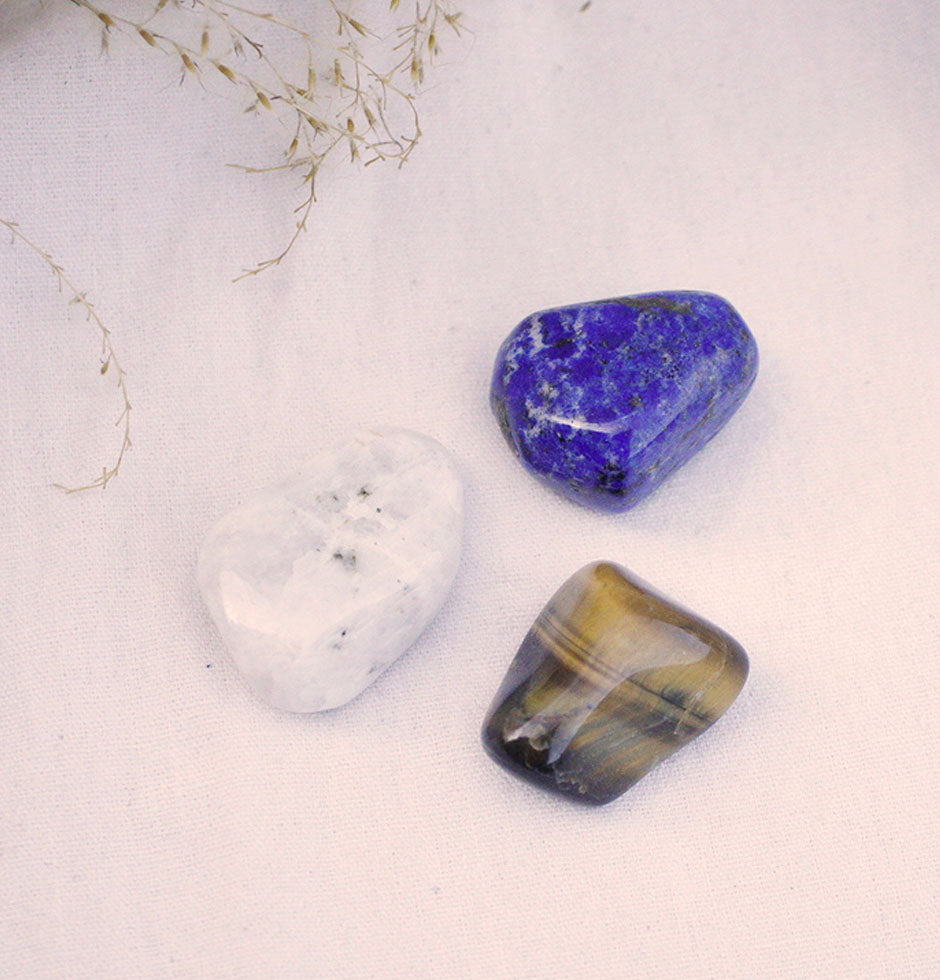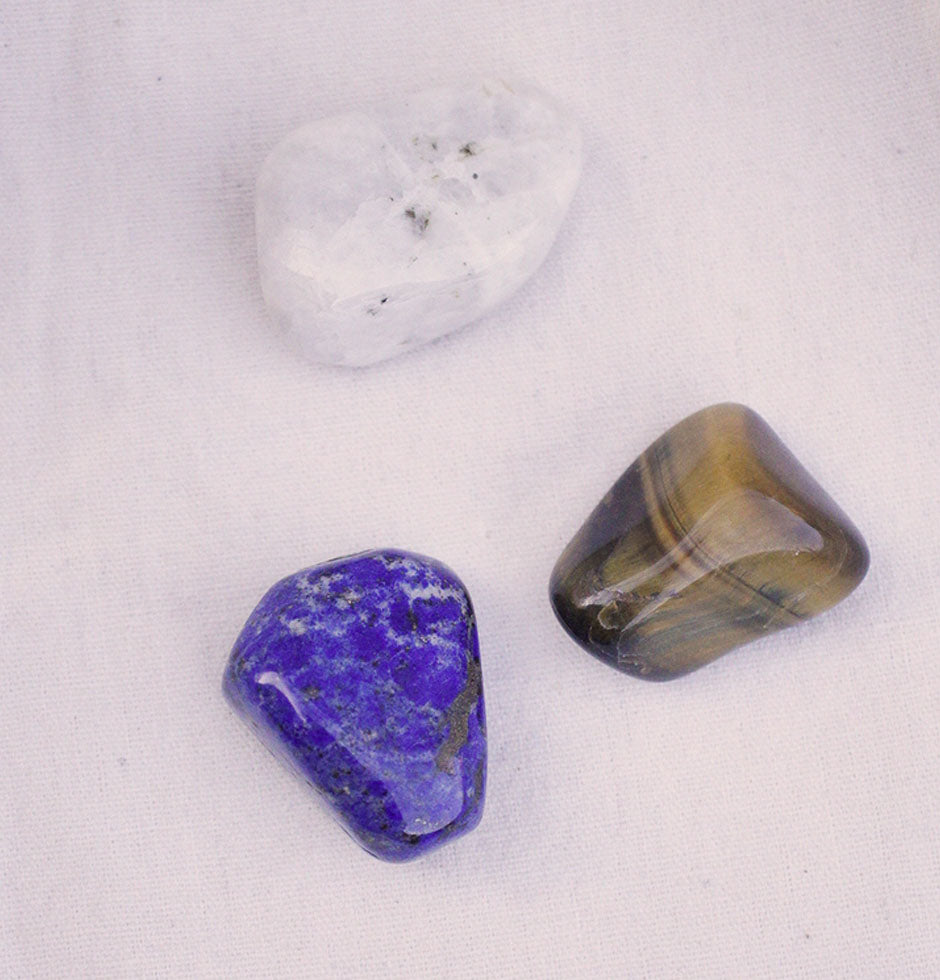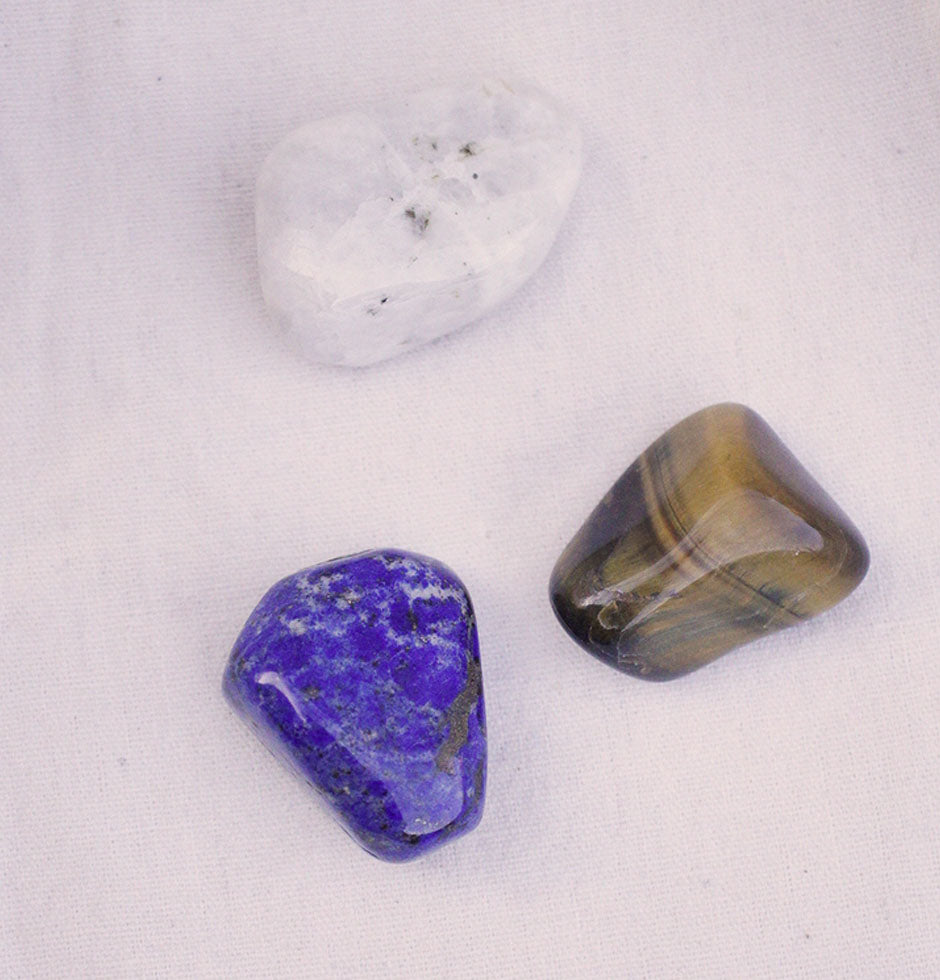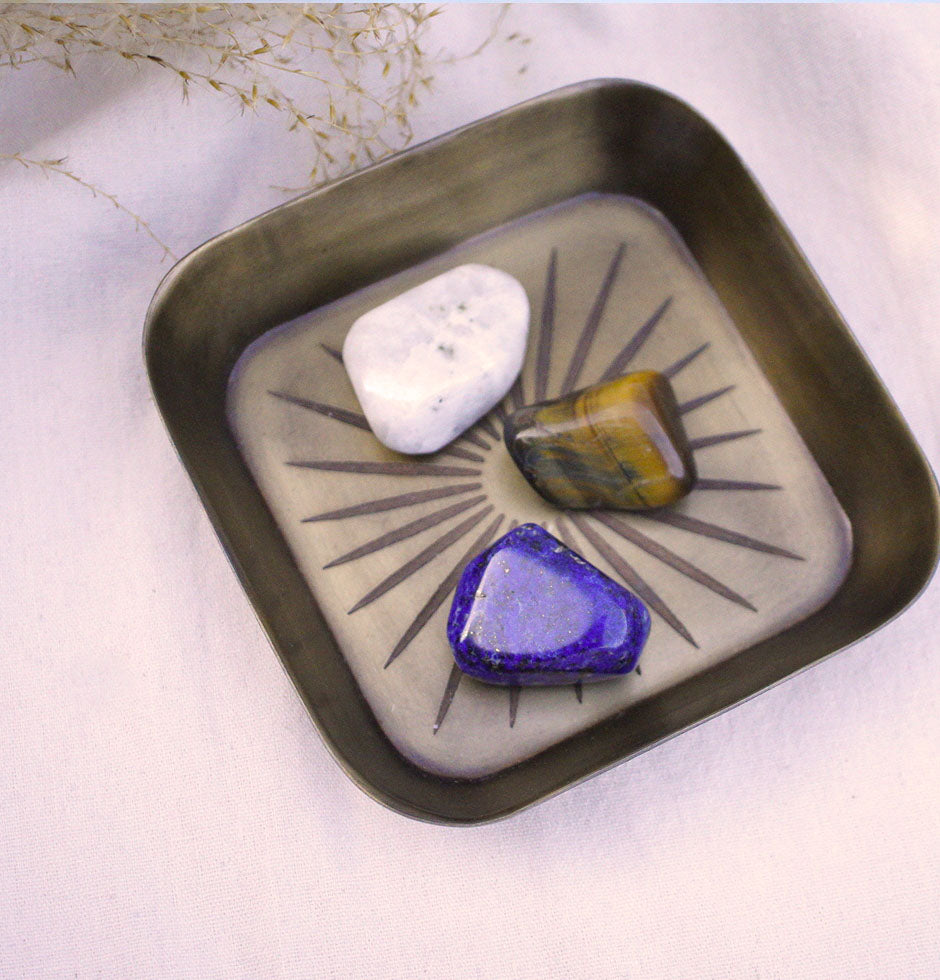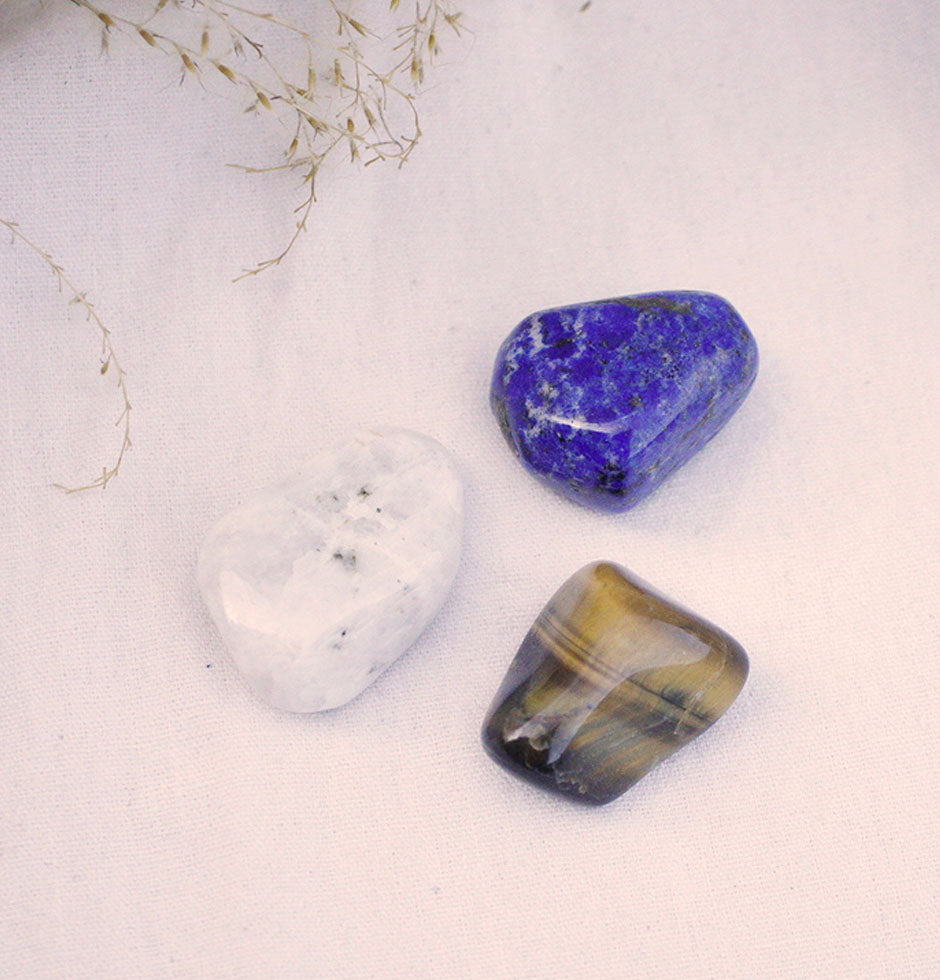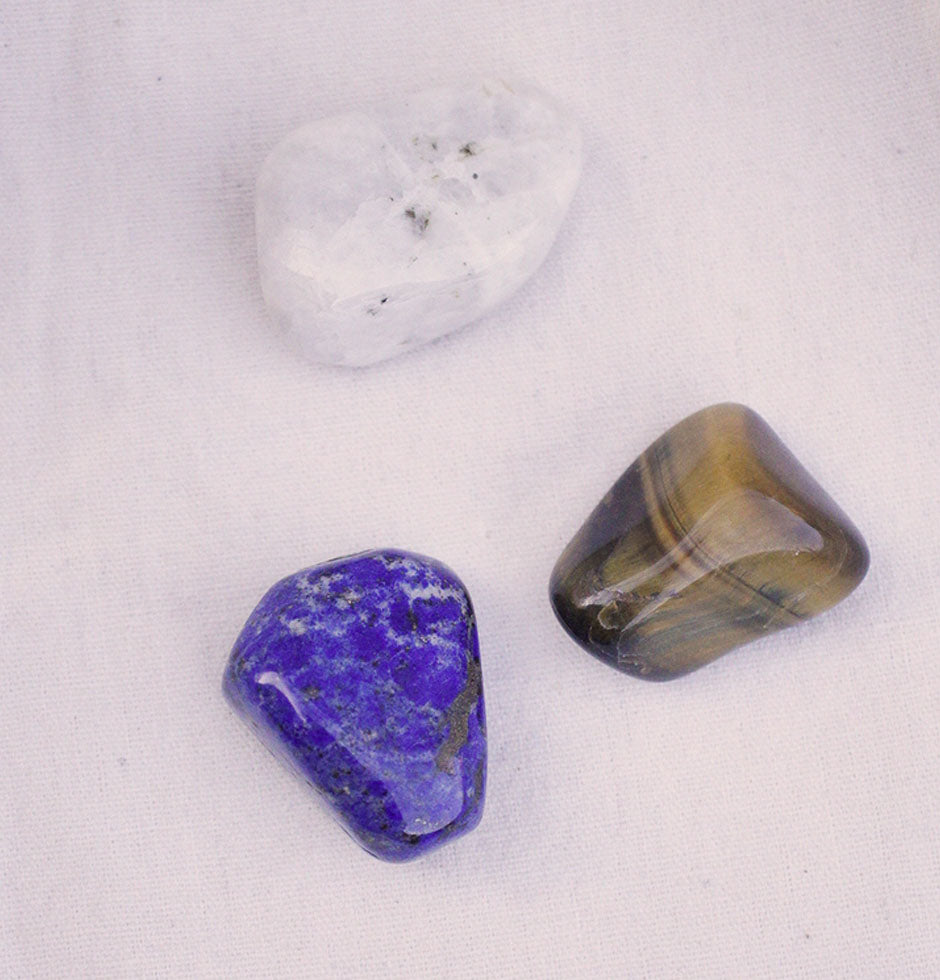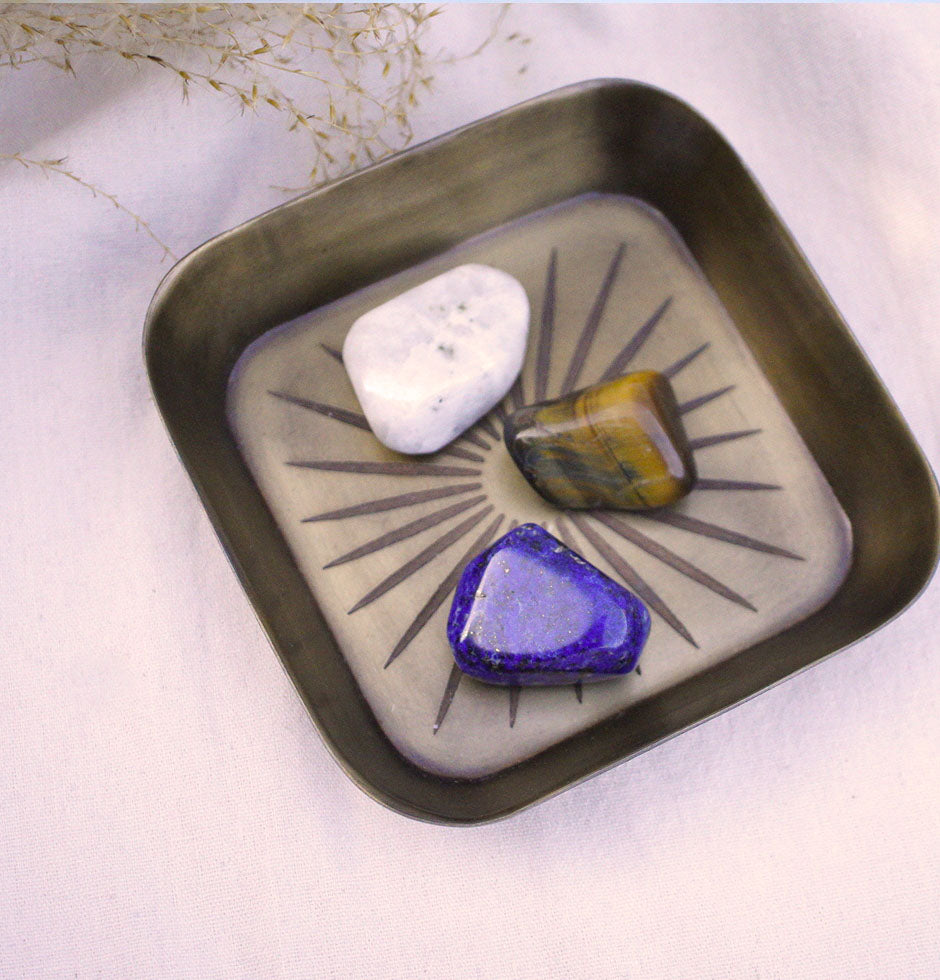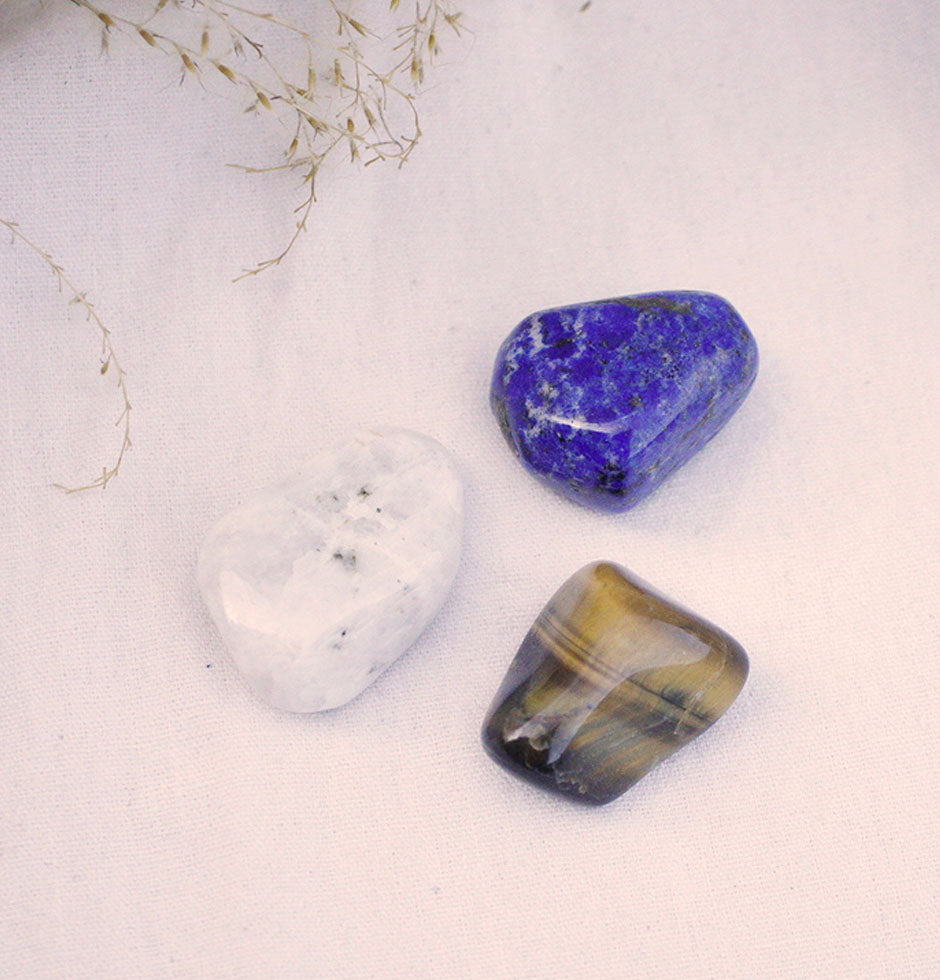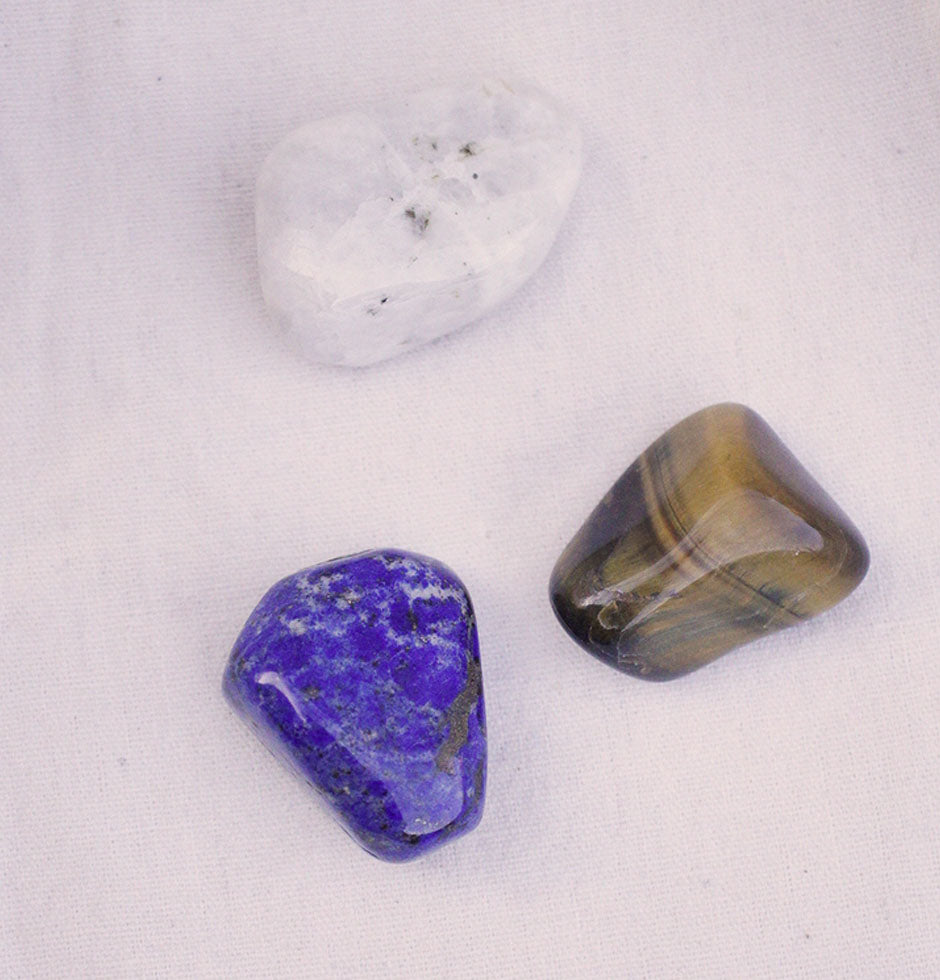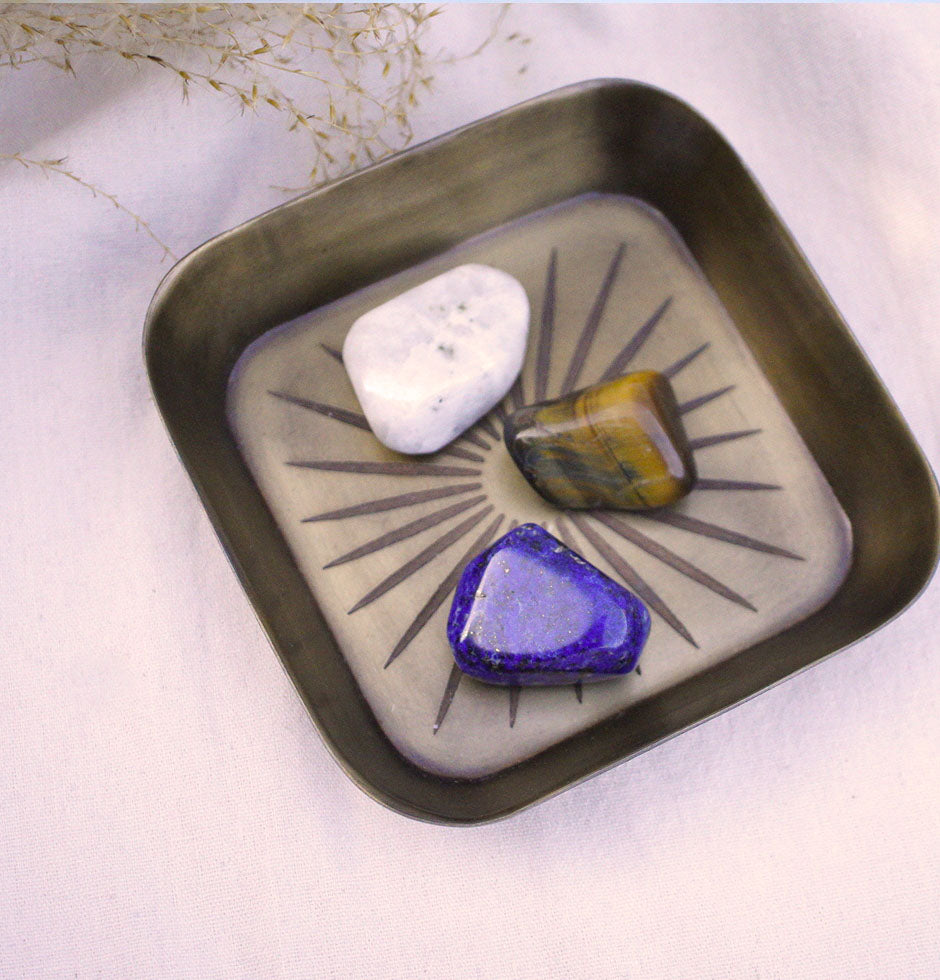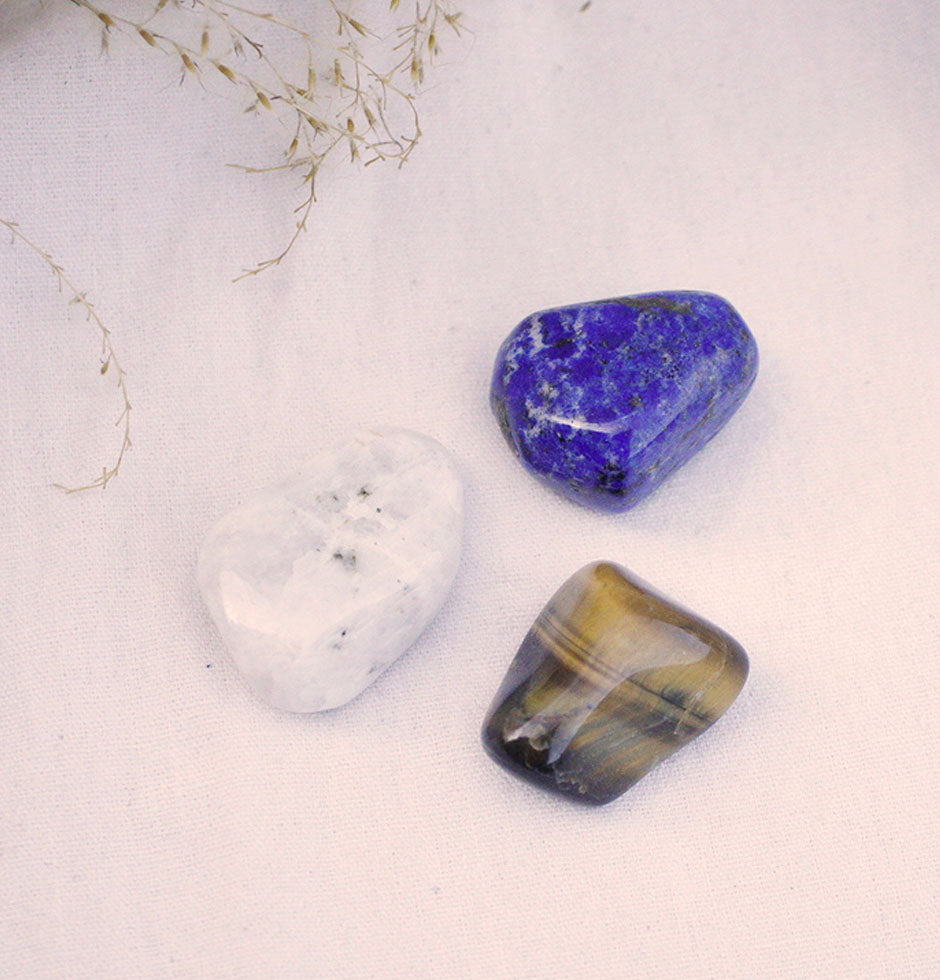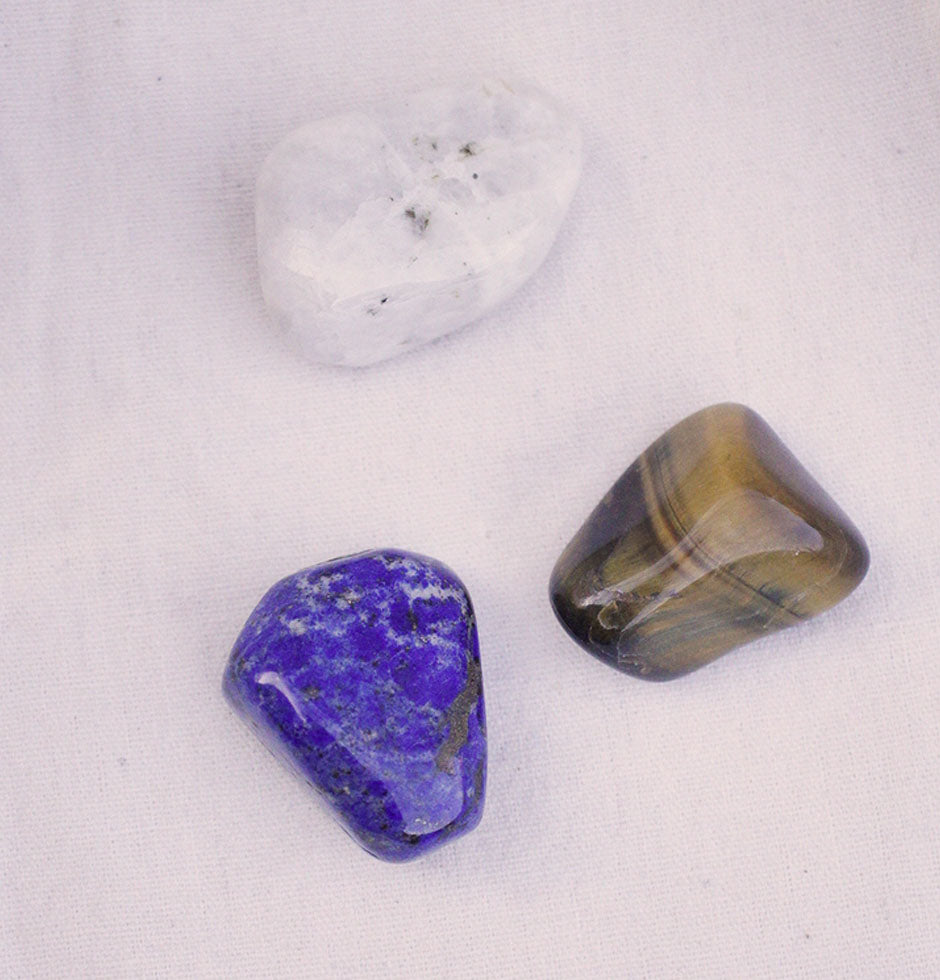 Confidence + Success Gemstone Kit
A beautiful collection of carefully selected moon charged crystals, these gemstones are chosen for their unique properties to relieve stress and protect, together they are aesthetically pleasing as well as being able to bring you their soothing energy.
Each kit comes with 3 healing gemstones - Lapis Lazuli, Moonstone + Tigers Eye in a keepsake gemstone pouch. 
Place the crystals in your living space, by your bed for calming energies at night or carry them with you wherever you go for when you need that extra protection. 
You will receive a card with each stones properties.
Crystal Meaning
Lapis Lazuli
A deep blue stone known for confidence, Encourages self-awareness, allows self-expression and reveals inner truth. This stone provides qualities of honesty, compassion and morality to the personality. Stimulates objectivity, clarity and encourages creativity. Lapis Lazuli assists to confront and speak one's truth and inspires confidence.

Moonstone
A stone for new beginnings, Moonstone brings inner strength and growth. Moonstone enhances intuition, promotes inspiration, success and good fortune in love and business matters.

Tiger's Eye

A strong protective stone that was traditionally carried as a talisman against ill wishing and curses. It shows the correct use of power and brings out integrity. It assists in accomplishing goals, recognising inner resources and promoting clarity of intention.
Note: Due to the natural uniqueness of each stone, the stones will vary from whats pictured.

Christmas cut-off dates Australia
Within Aus (except WA and NT)
Order by: Parcel Post Dec 15 | Express Dec 19

WA and NT
Order by: Parcel Post Dec 12 | Express Dec 17

REGULAR SHIPPING $9.95 - $12.95

EXPRESS SHIPPING $15 - 17.95

Free CLICK & COLLECT from Hawthorn, VIC
Mon to Sat 11am - 5pm

FREE regular shipping on orders $200 and over