Free Shipping AUS wide on orders over $200 | Buy Now Pay Later Available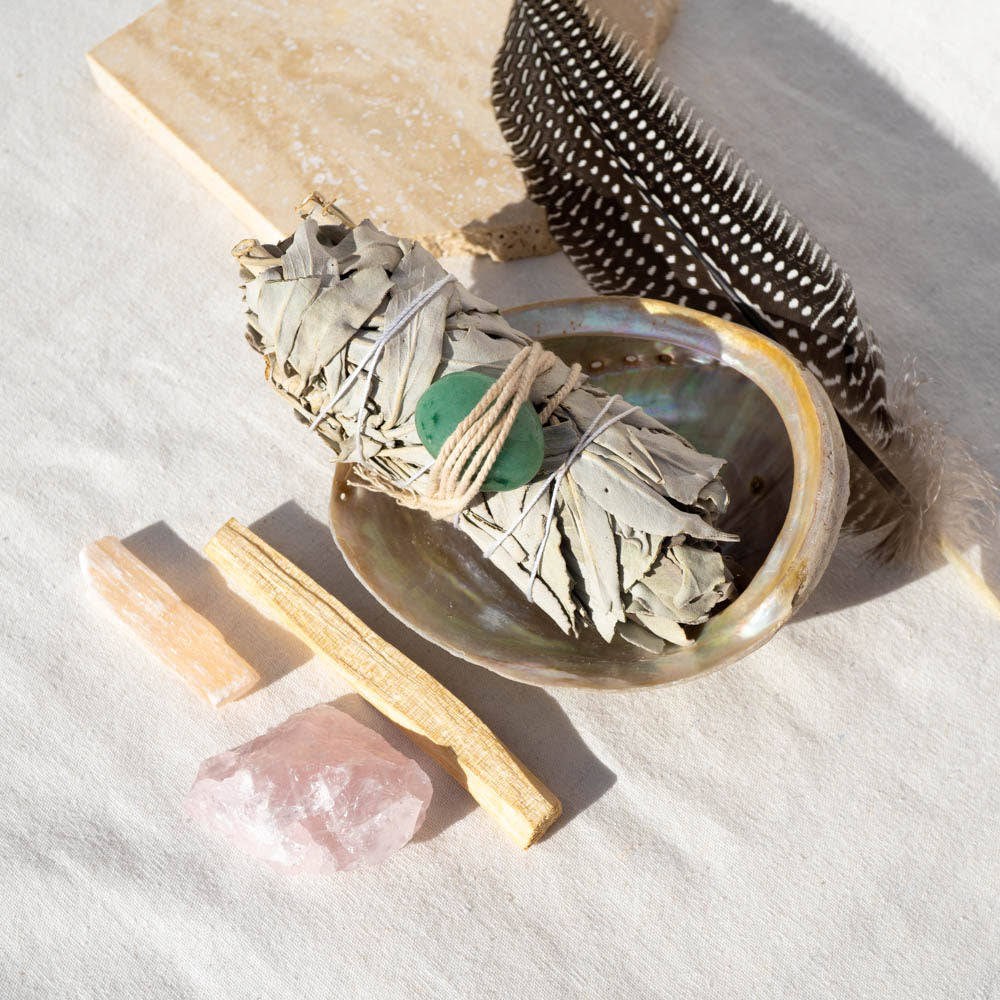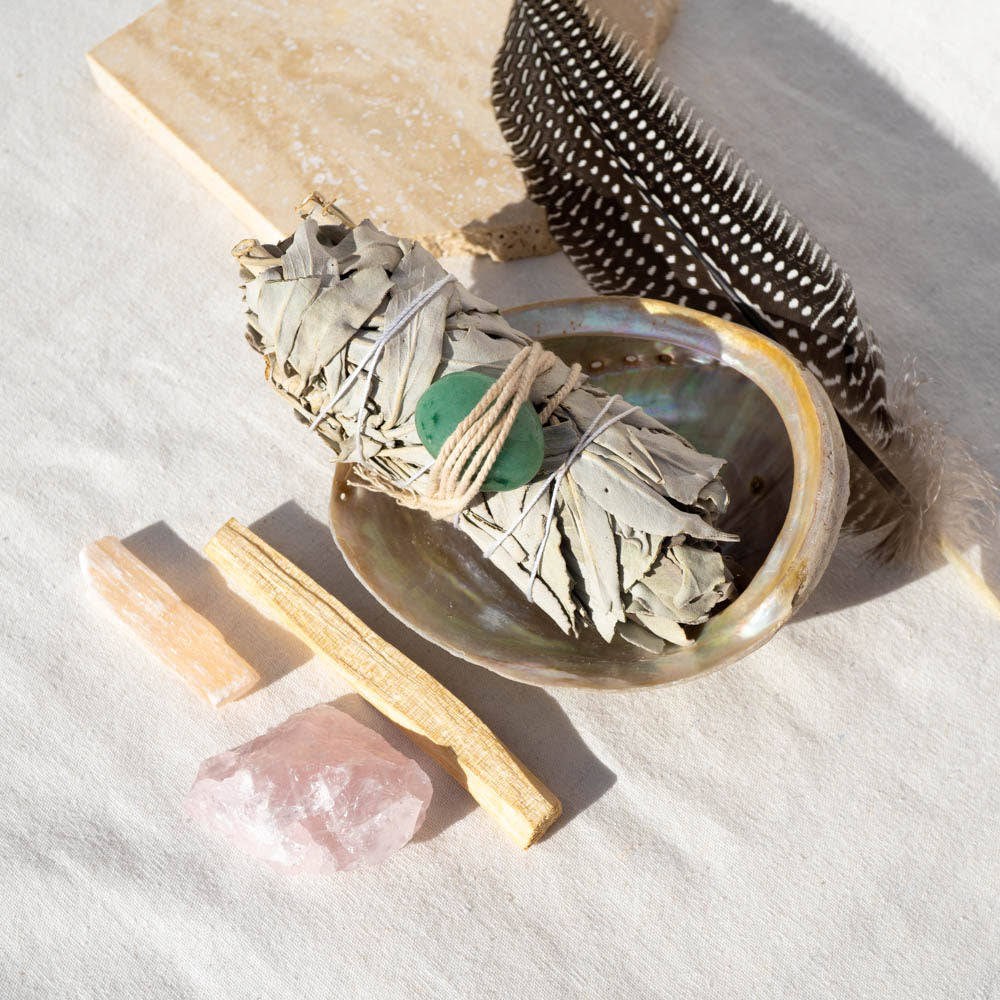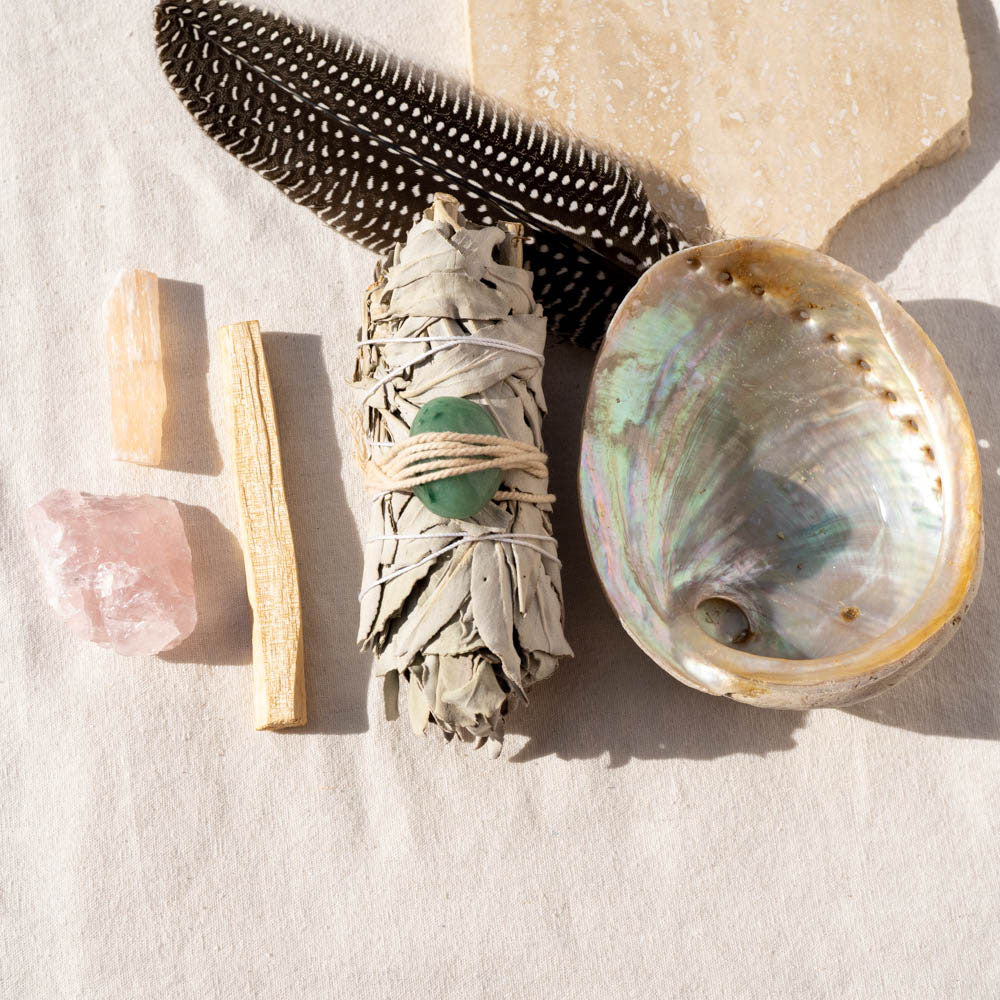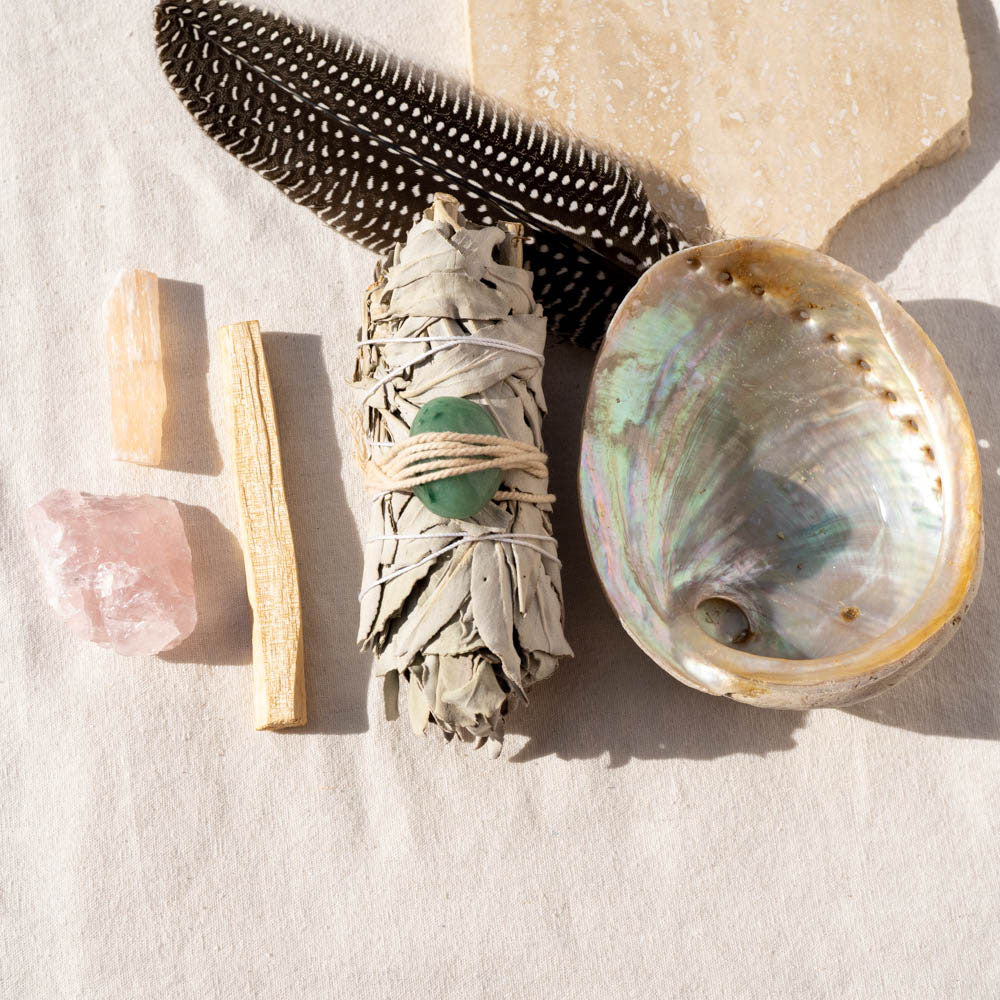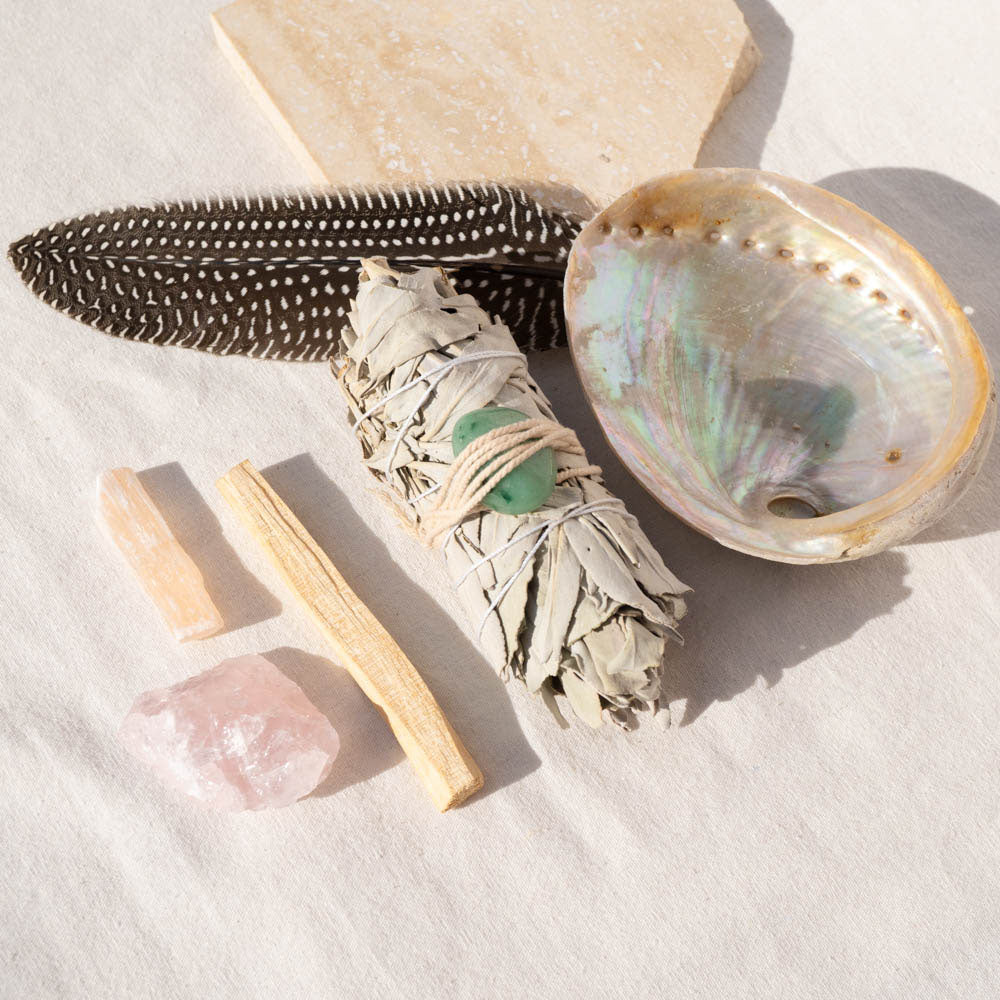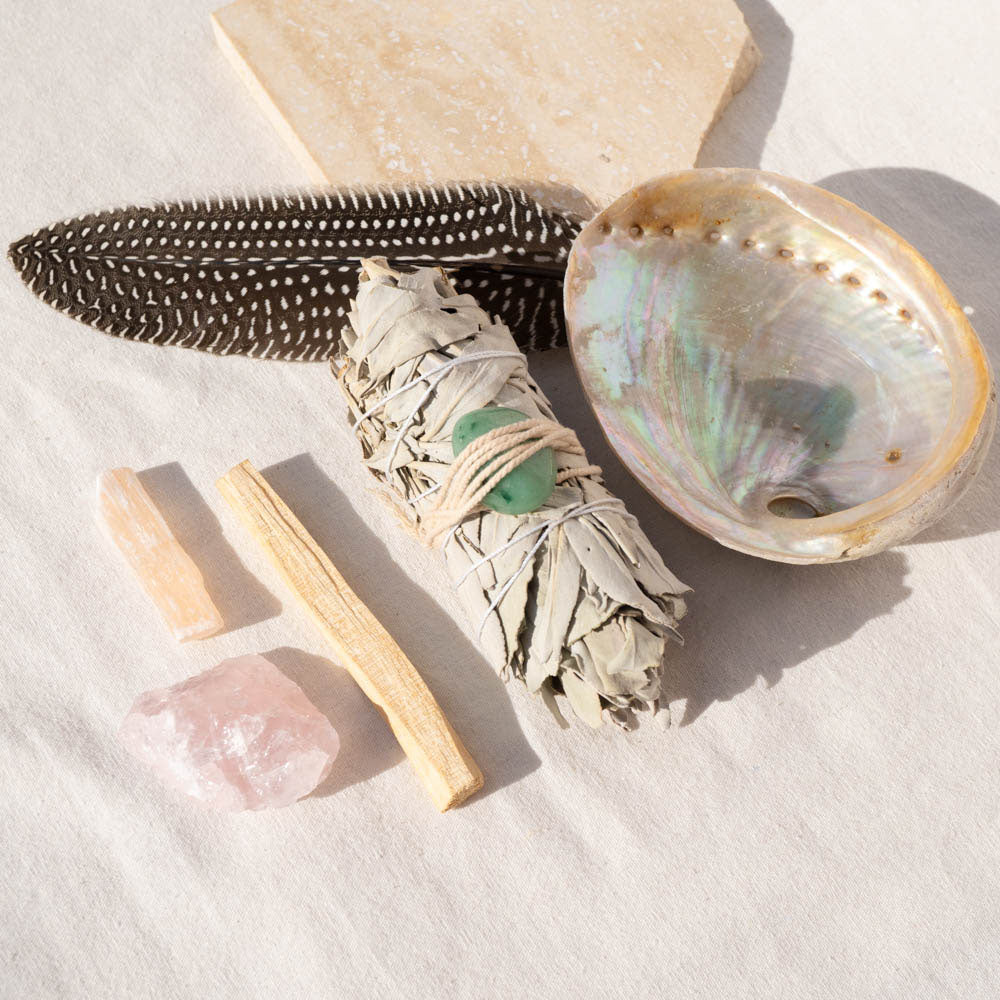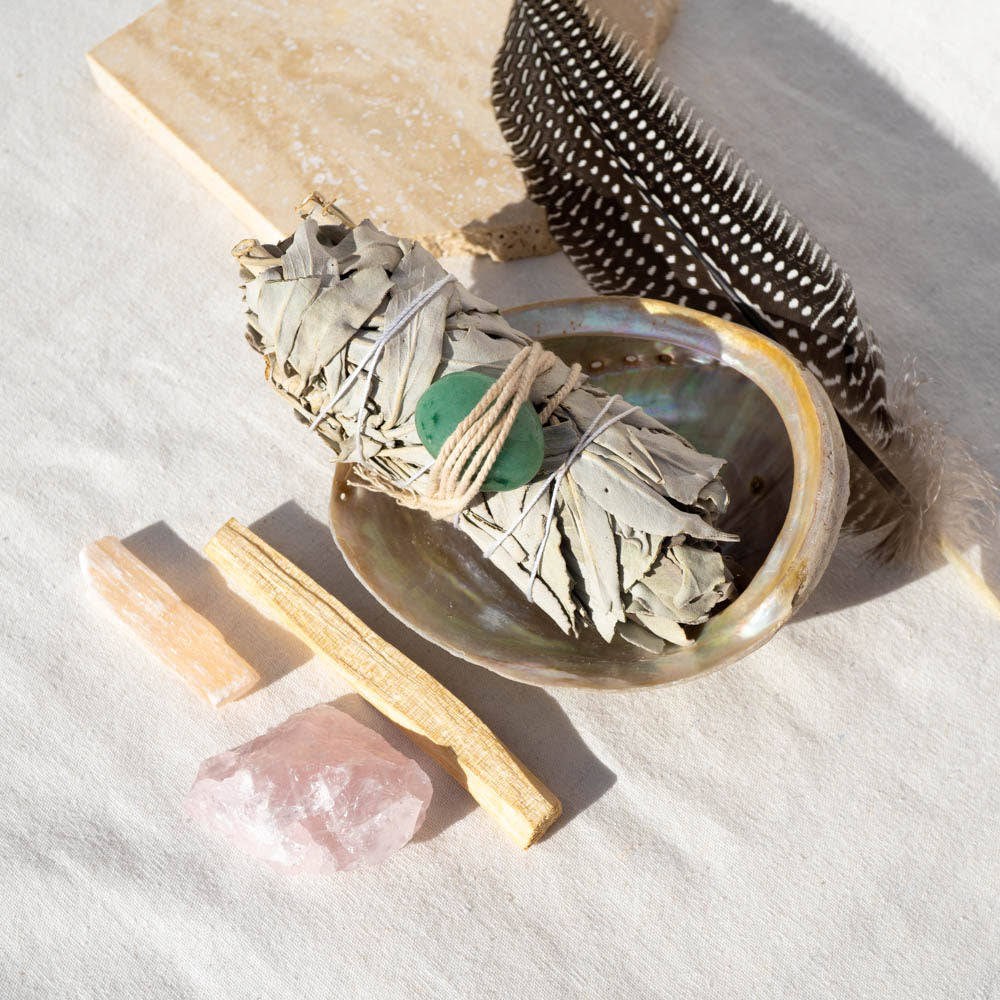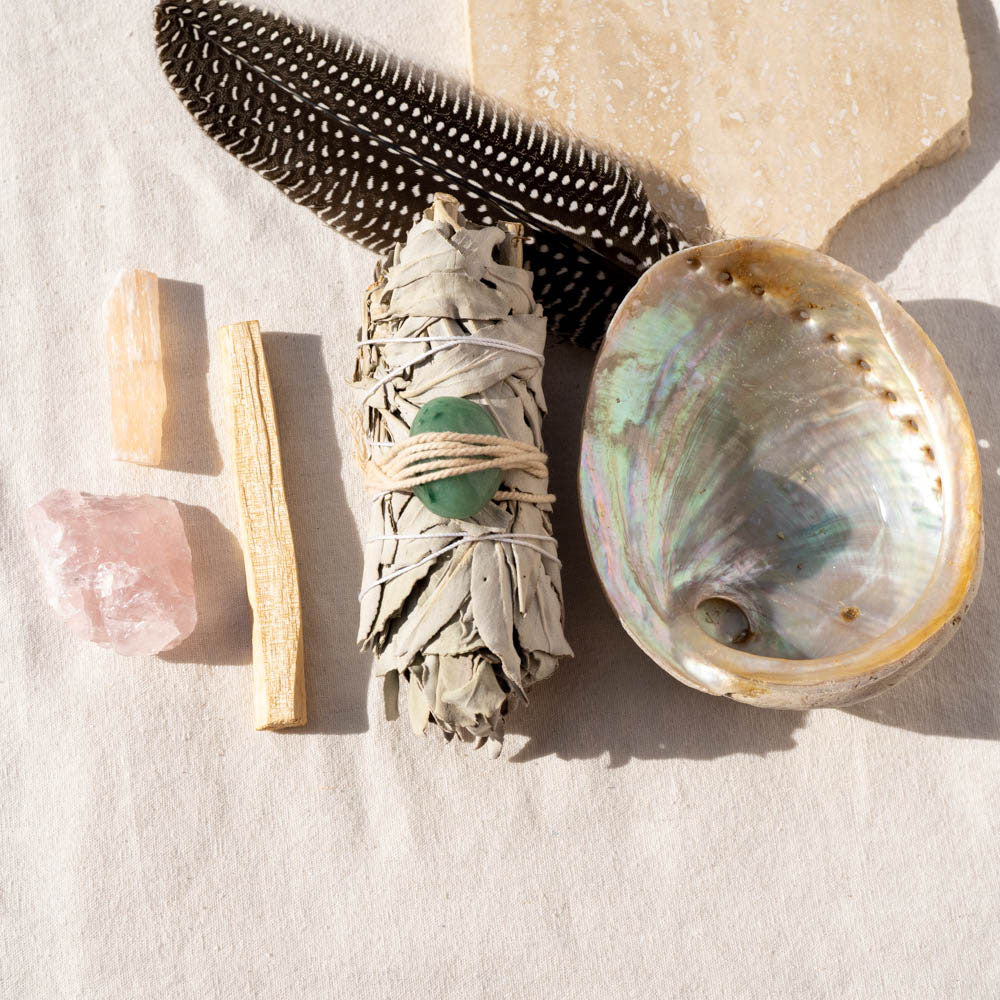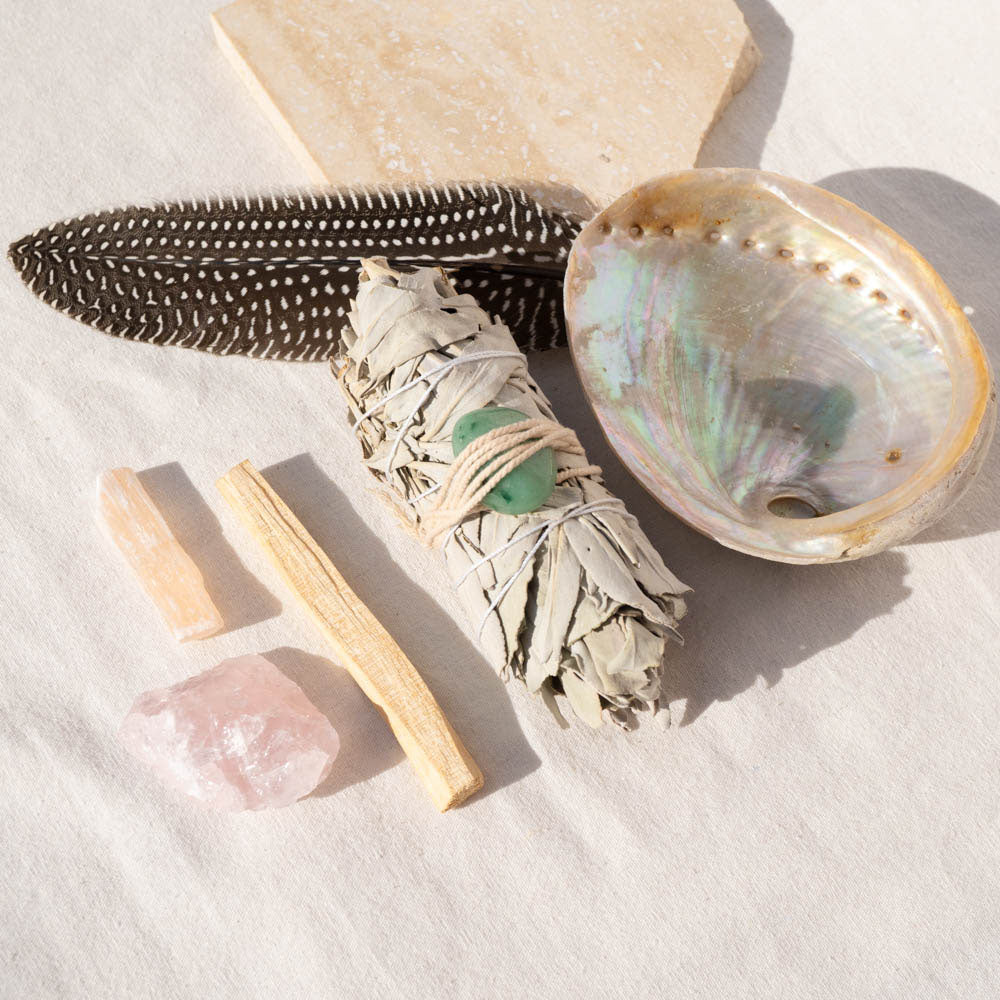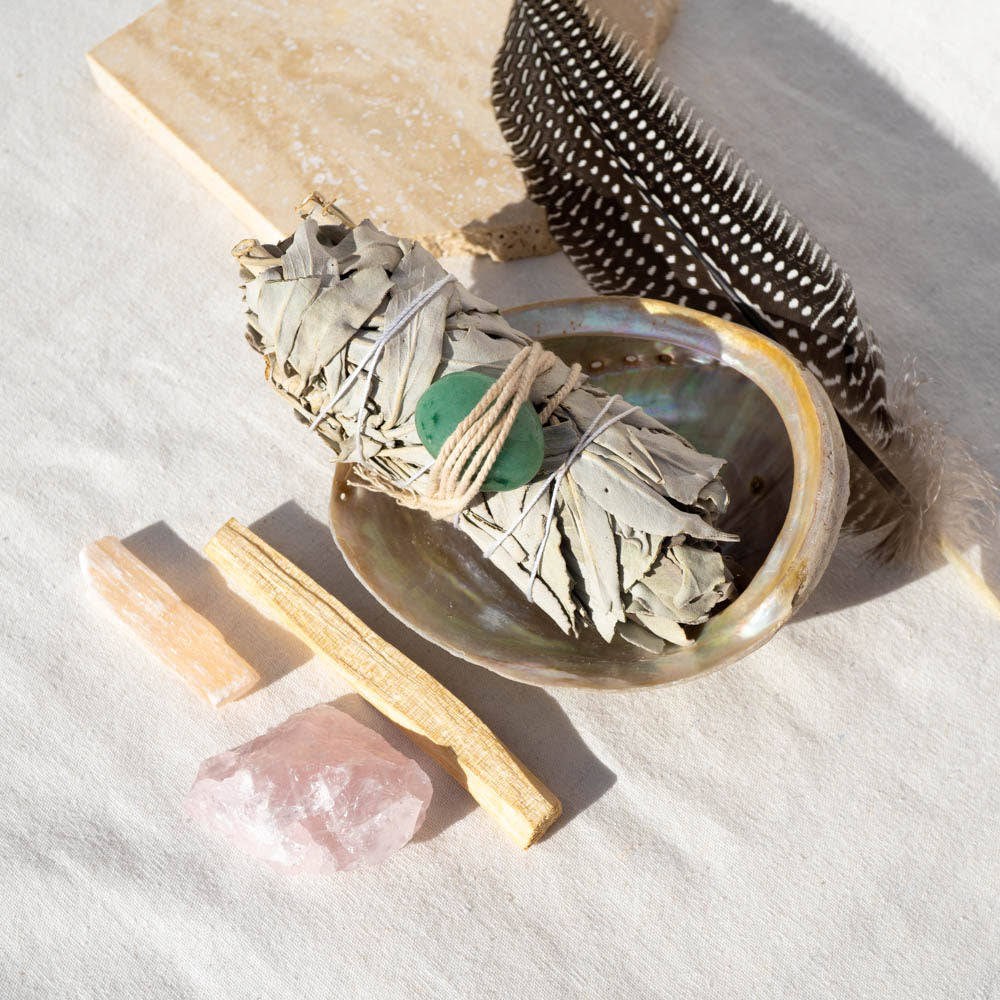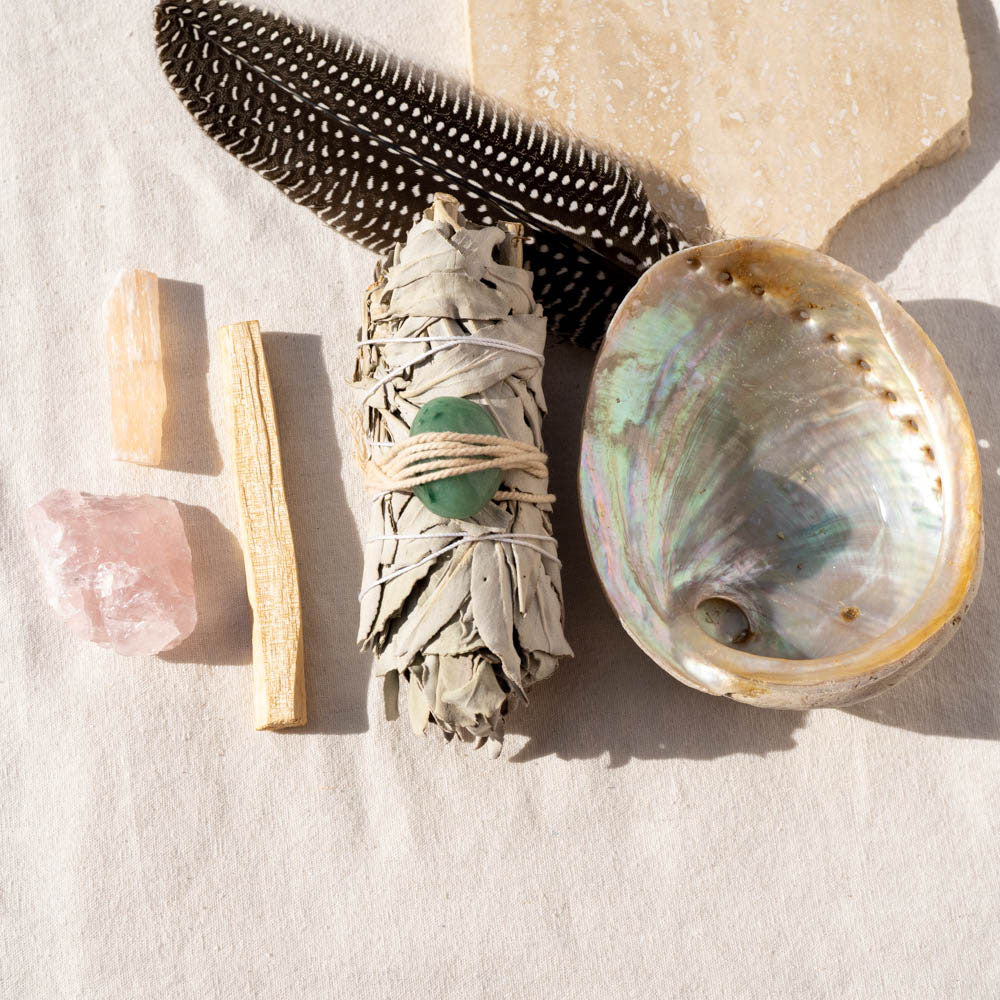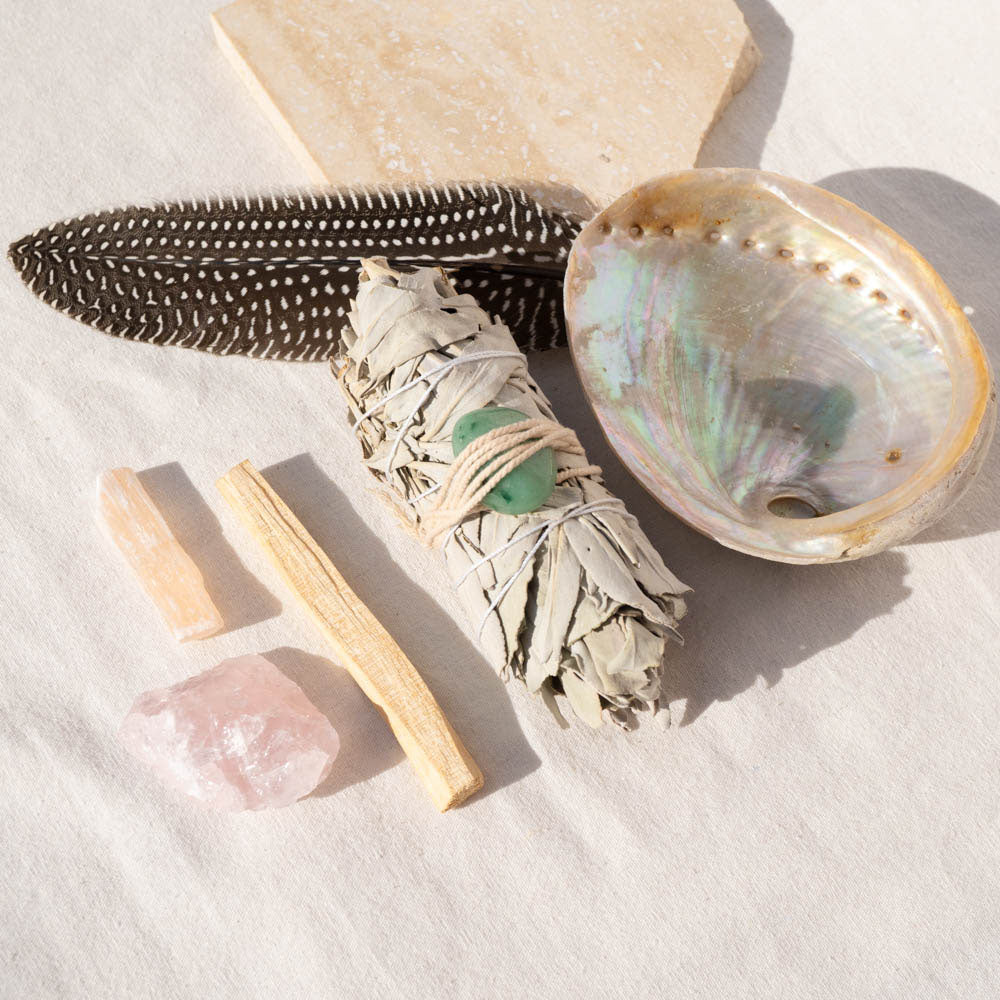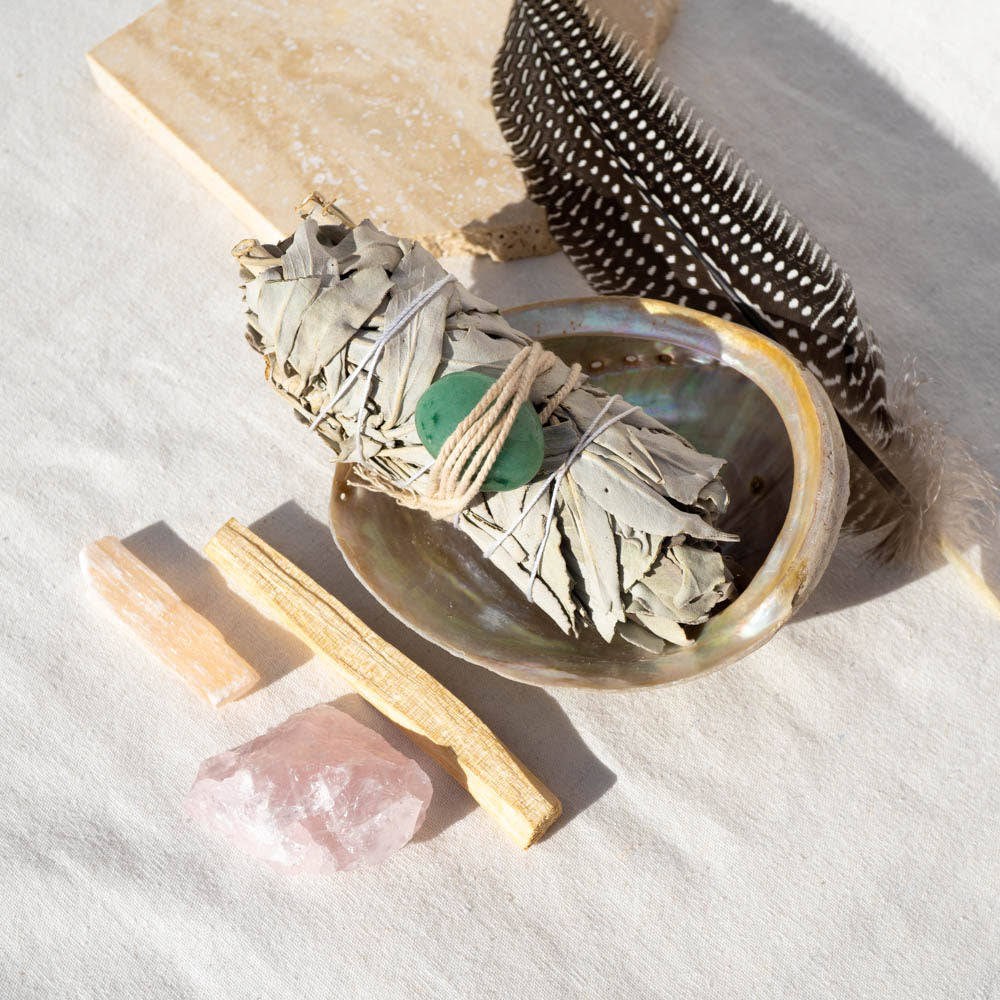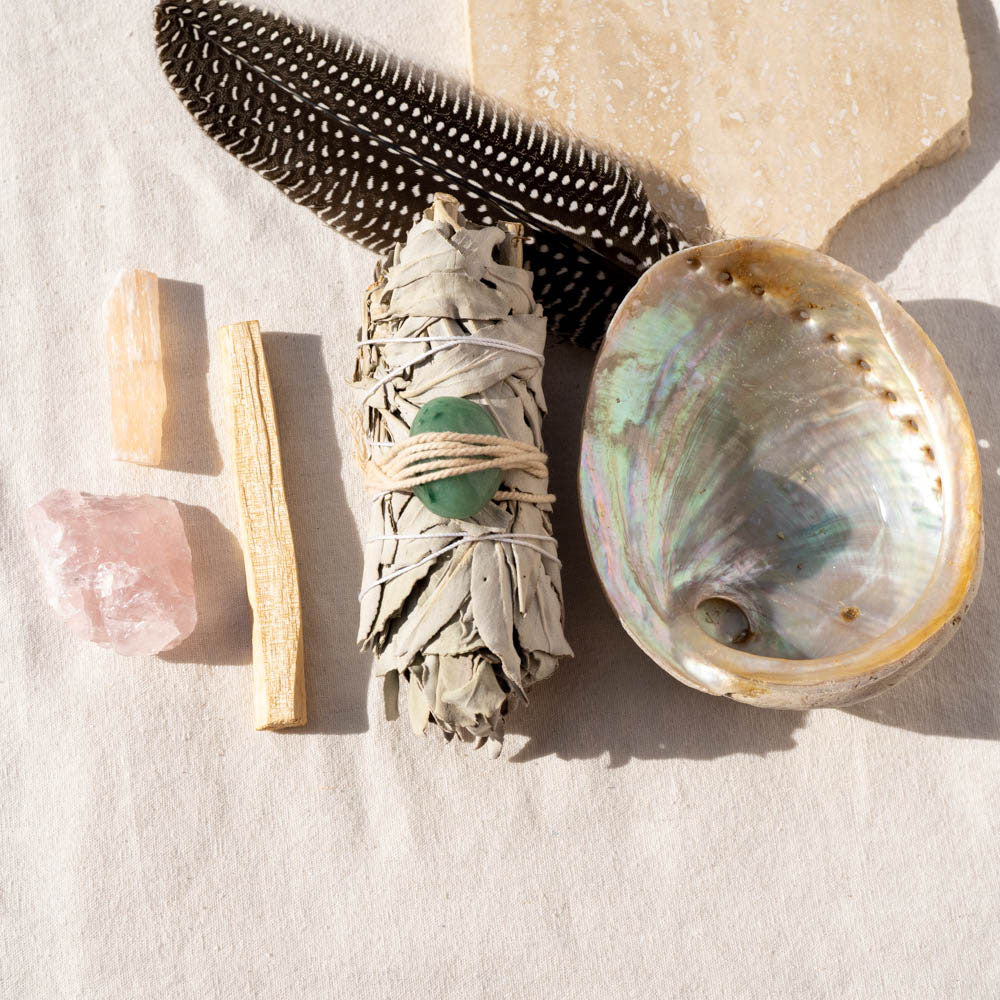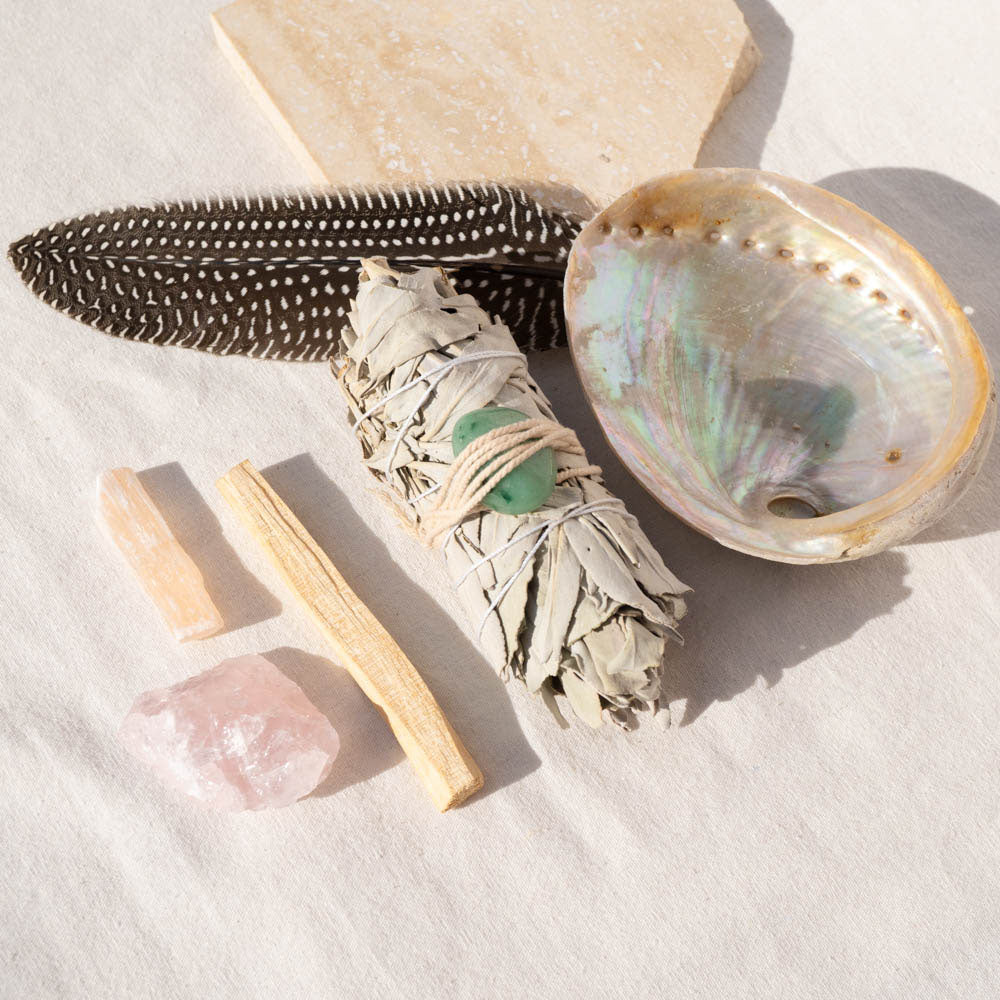 Taurus Smudge Stick Kit
Taurus Zodiac Smudge Stick Kit
Birthdate: April 20 - May 20
Born under the Taurus Zodiac sign, they are reliable, stable and ambitious.
 • Removes Negative Energy •  Cleansing + Healing • New Beginnings
Organic & sustainable, wild harvested White Sage and Palo Santo stick with Green Aventurine, Rose Quartz and Peach Selenite  - selected crystals for the great bull, Taurus.
 Includes:
White Sage 11cm | Origin Southern California x 1

String colour may vary to image shown.

Palo Santo 10cm | Origin Ecuador x 1
Taurus Gemstones: Green Aventurine, Rose Quartz and Peach Selenite 
Guinea Fowl Feather x 1
Optional: White Abalone Shell Dish - Used to hold the Sage or gemstones. 
Crystal Meaning
Green Aventurine - A comfort and healing stone, this green beauty is known for its all round healing, this stone is great for attracting abundance and luck. Perfect for Taurus signs to carry around for this great energy.
Rose Quartz - Purifies and opens the heart at all levels to promote love, self-love, friendship, deep inner healing and feelings of peace.  Calming and reassuring, it helps to comfort in times of grief.  Rose Quartz dispels negativity and protects against environmental pollution, replacing it with loving vibes. 
Peach Selenite - A subtle delicate peach formation. Peach Selenite is a stone of emotional transformation, is ideal for drawing out issues of neglect, betrayal or any negativity. It is a cleanser offering healing, forgiveness and acceptance. Peach Selenite shines light into dark places.
Smudging Instructions
 Palo Santo & White Sage
1. Remove gemstone from smudge stick. Position the gemstones in the space you intend to cleanse.
Note: For Palo Santo use one stick at a time.
2. Take a moment to set your intention.
3. Light a candle then use the flame to light your smudge stick. Once the flame appears then blow out until it's just smoke and embers.
4. Walk into the smoke a few times to cleanse yourself, then move the smudge stick around your space. You may use a feather in your other hand to guide the smoke around.
5. Place the smudge stick in a fireproof dish or Abalone Shell to burn out.
Smudging Tips
- Practice Mindfulness whilst clearing the space.
- You may need to relight the smudge stick a few times during the process.
- If you have both White Sage and Palo Santo, use Sage first then Palo Santo as it has a softer, sweeter scent that will leave your space feeling warm and welcoming.
- If you have smudge sticks leftover after use, you may re-use it for next time.
Christmas cut-off dates Australia
Within Aus (except WA and NT)
Order by: Parcel Post Dec 15 | Express Dec 19

WA and NT
Order by: Parcel Post Dec 12 | Express Dec 17

REGULAR SHIPPING $9.95 - $12.95

EXPRESS SHIPPING $15 - 17.95

Free CLICK & COLLECT from Hawthorn, VIC
Mon to Sat 11am - 5pm

FREE regular shipping on orders $200 and over