Free Shipping AUS wide on orders over $200 | Buy Now Pay Later Available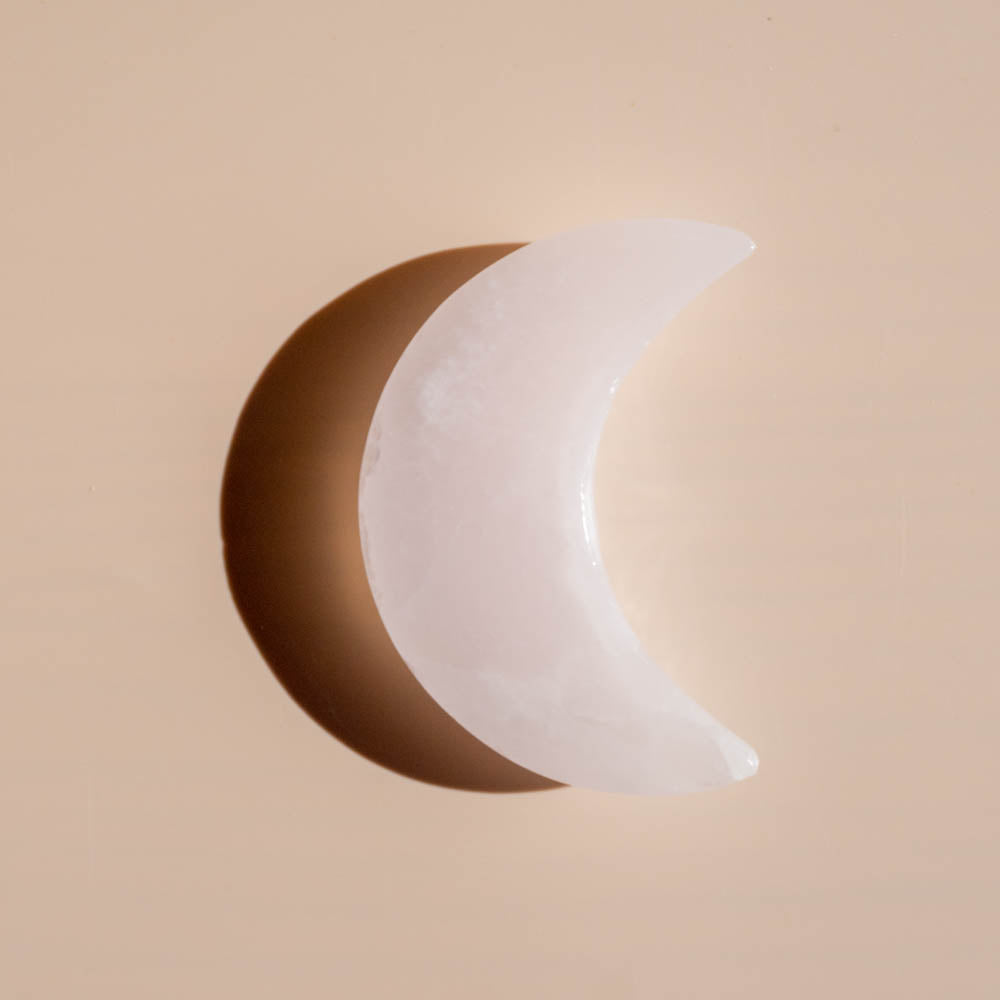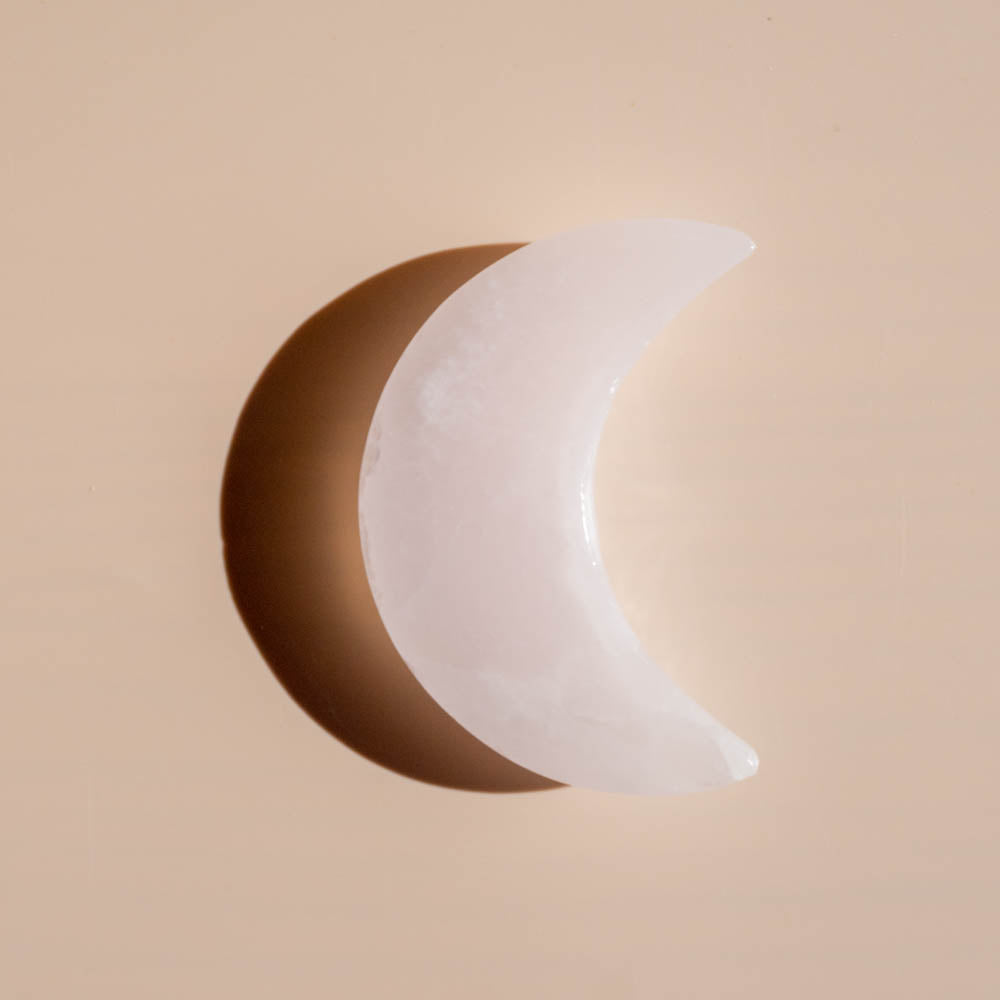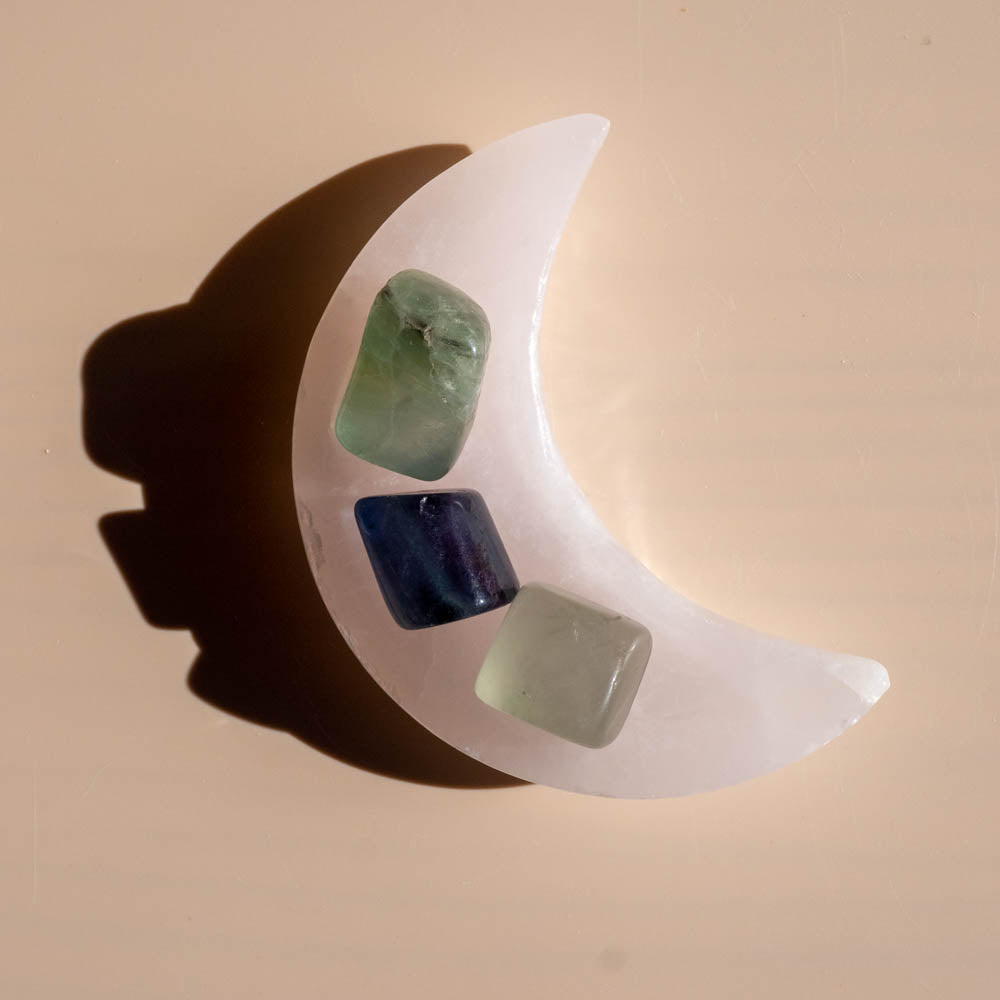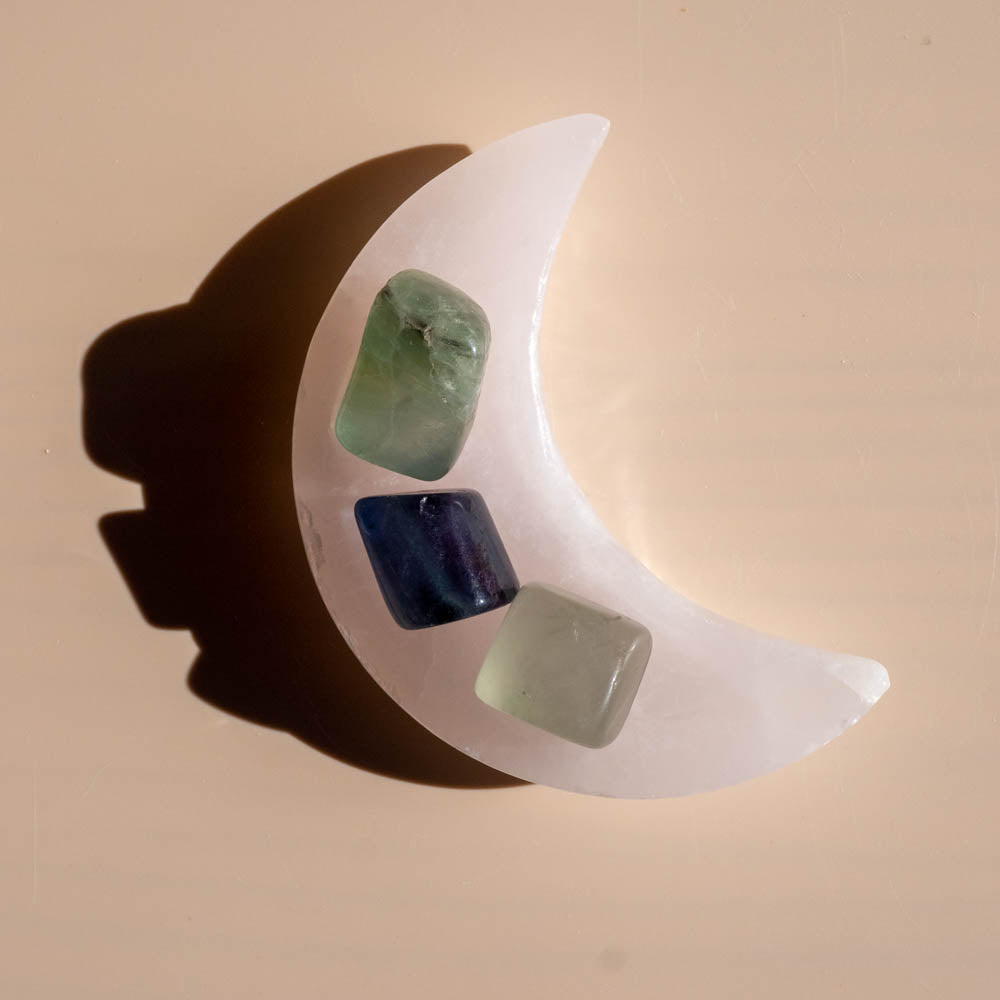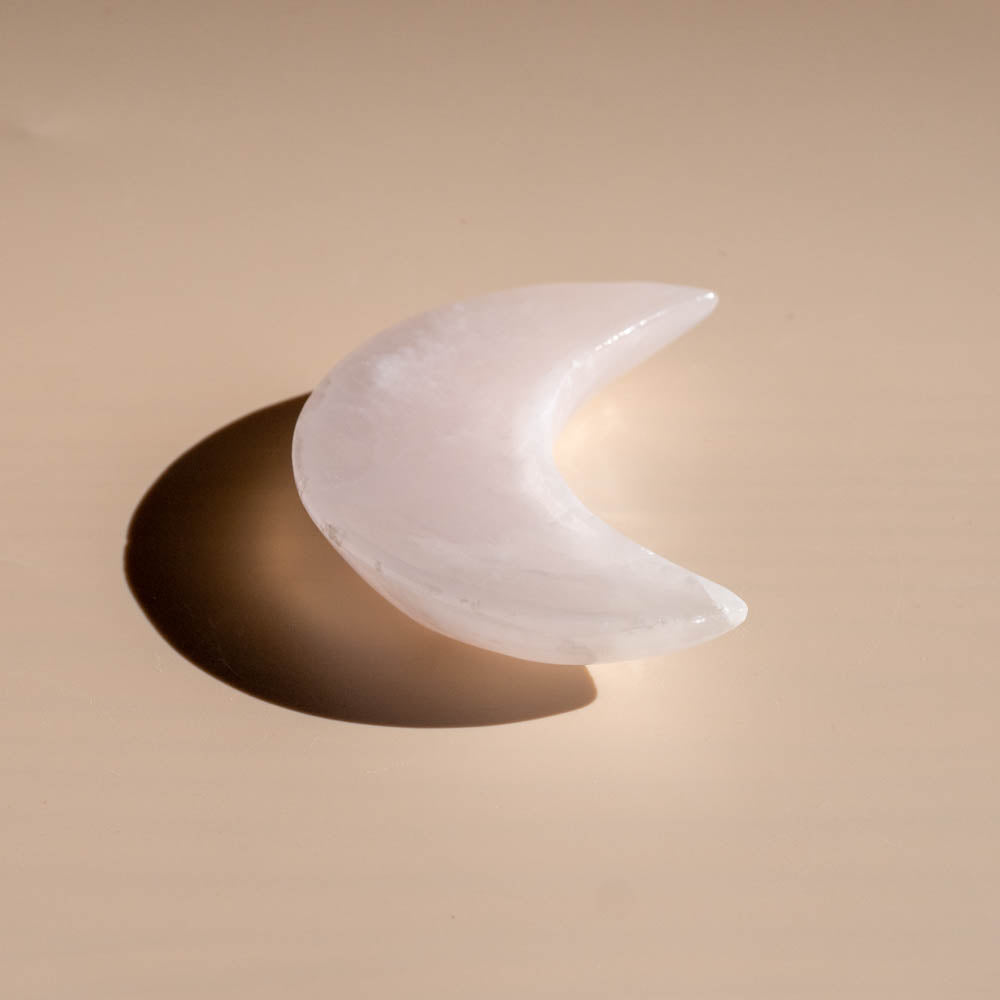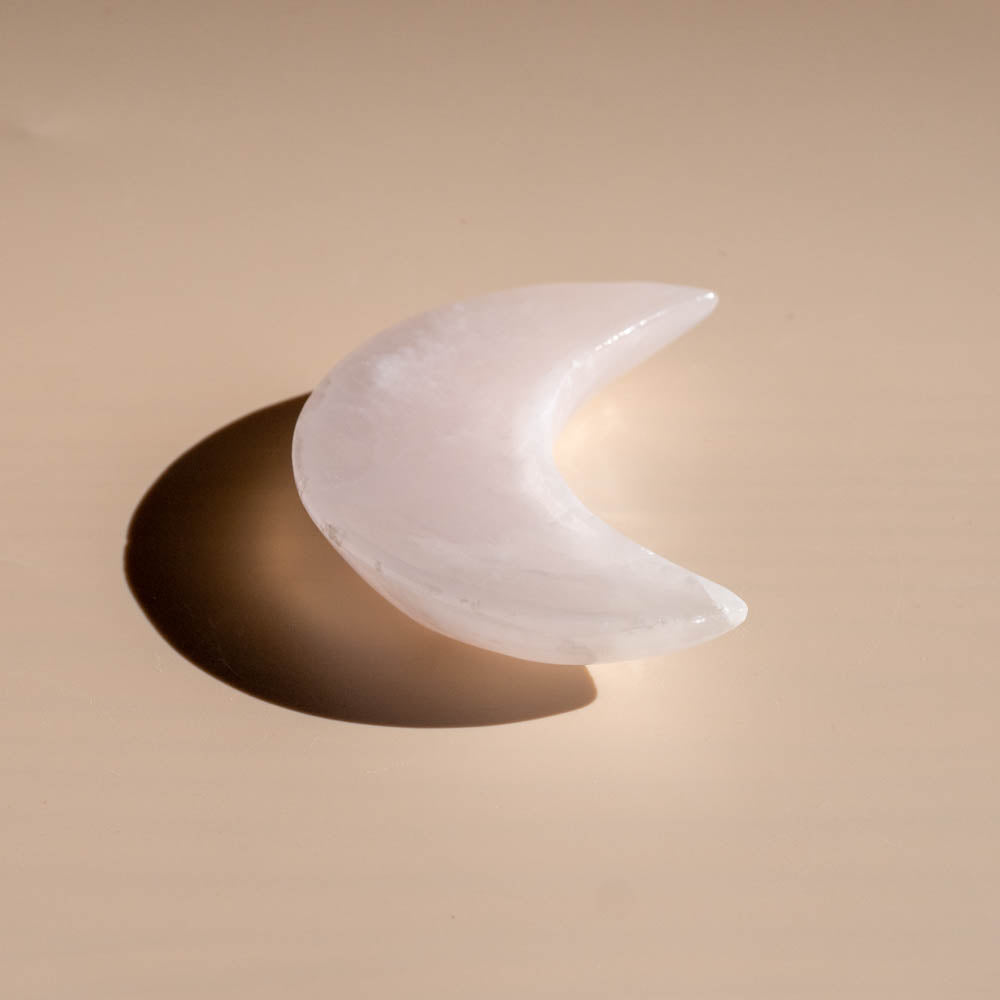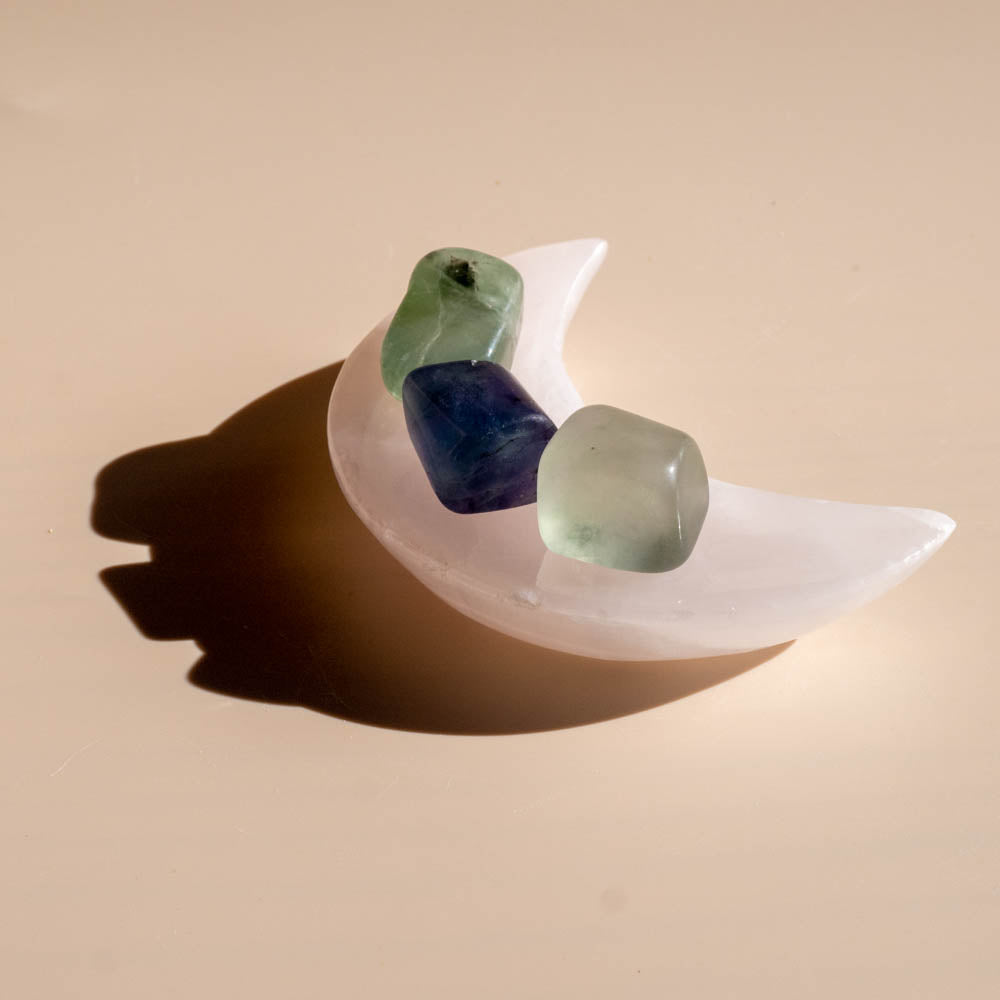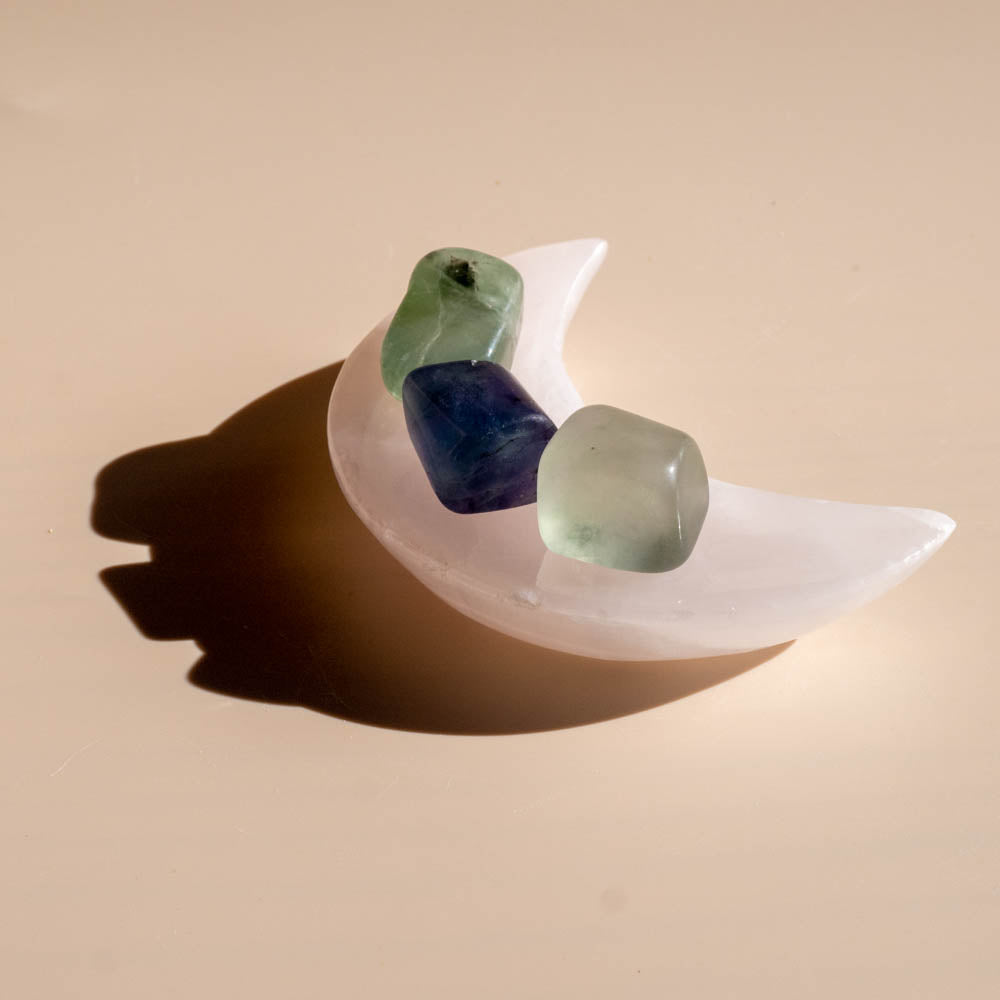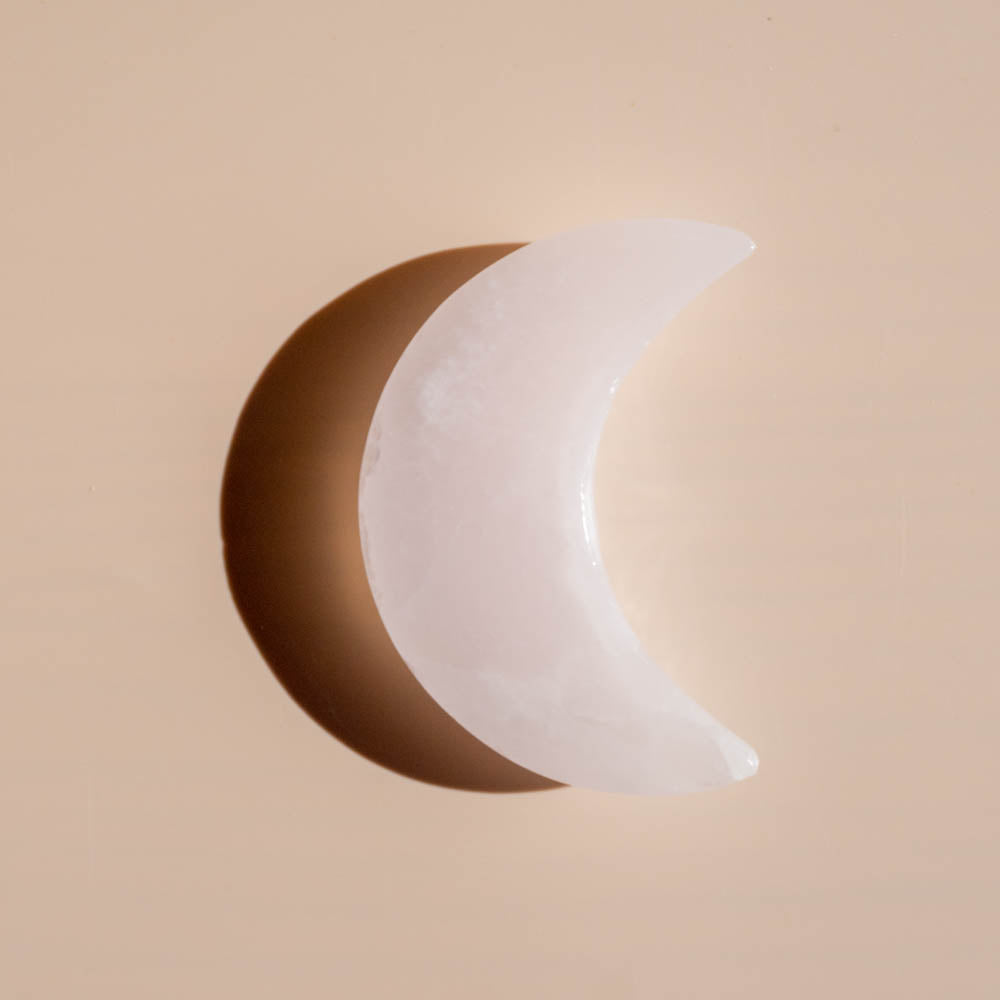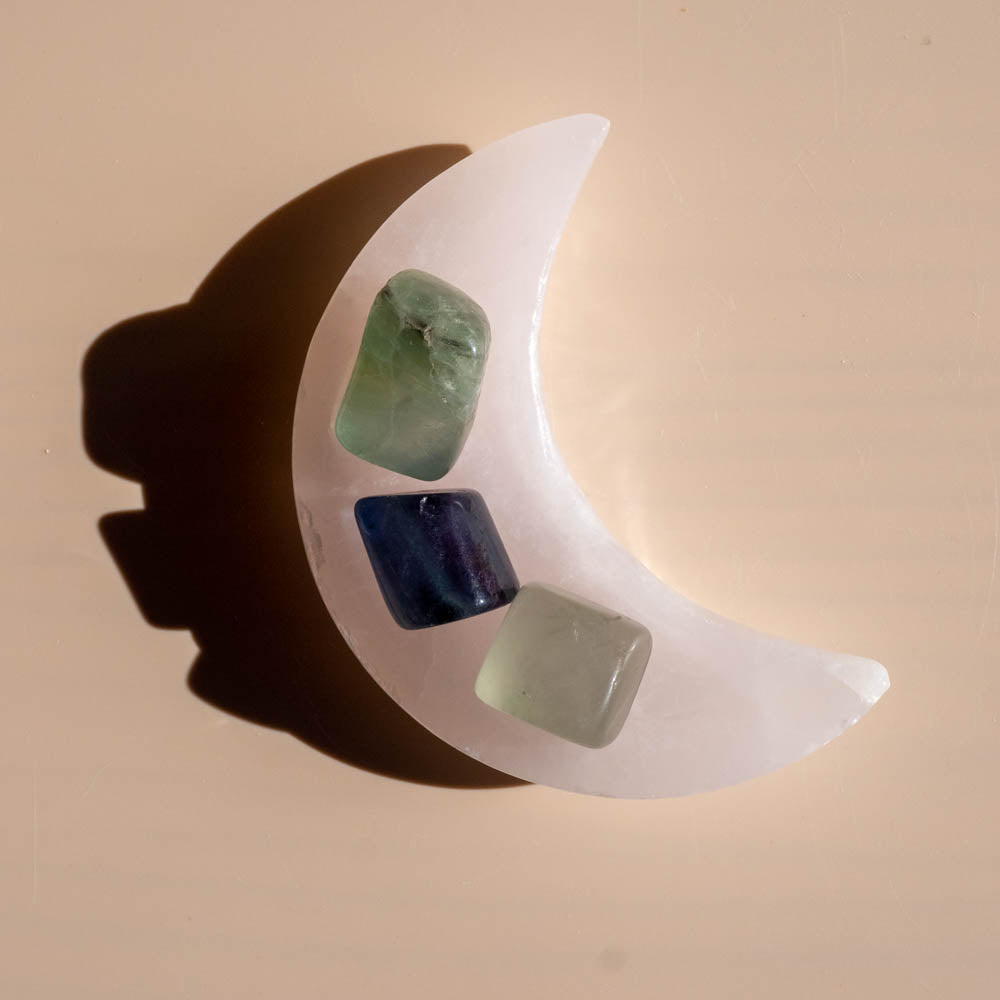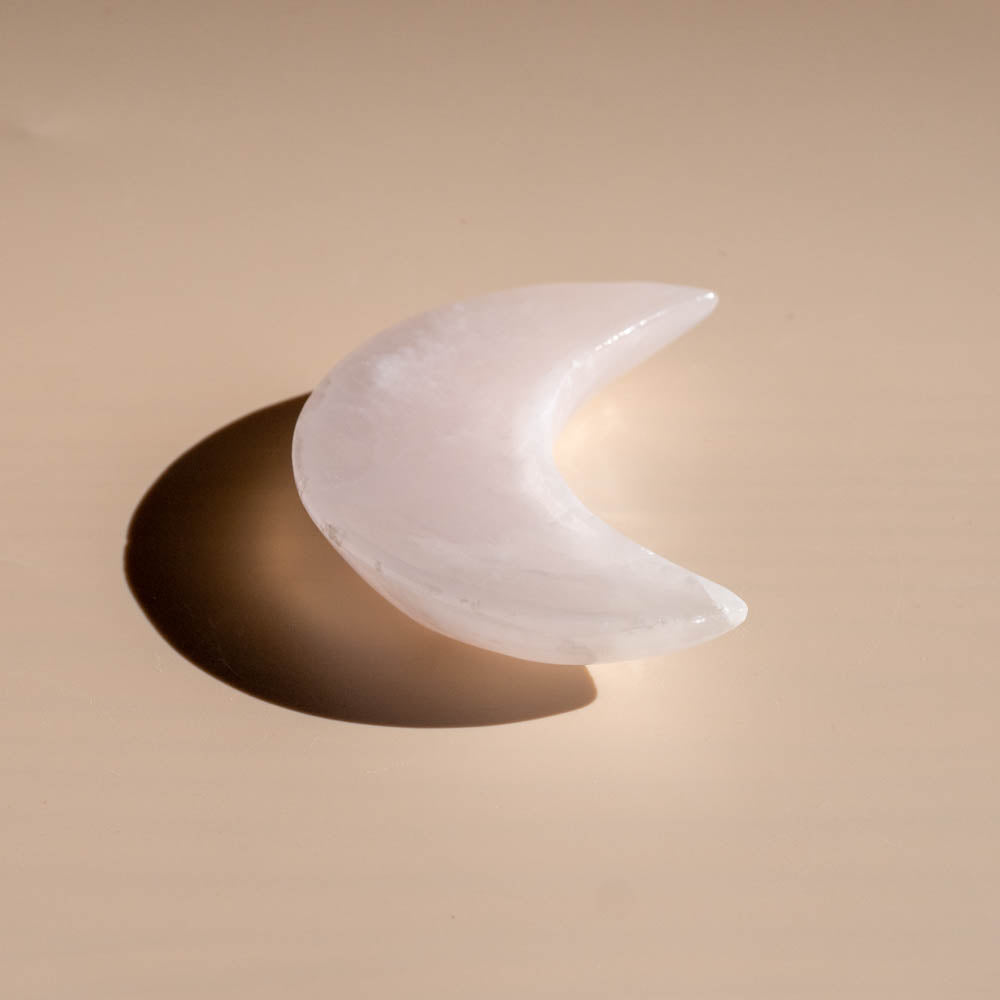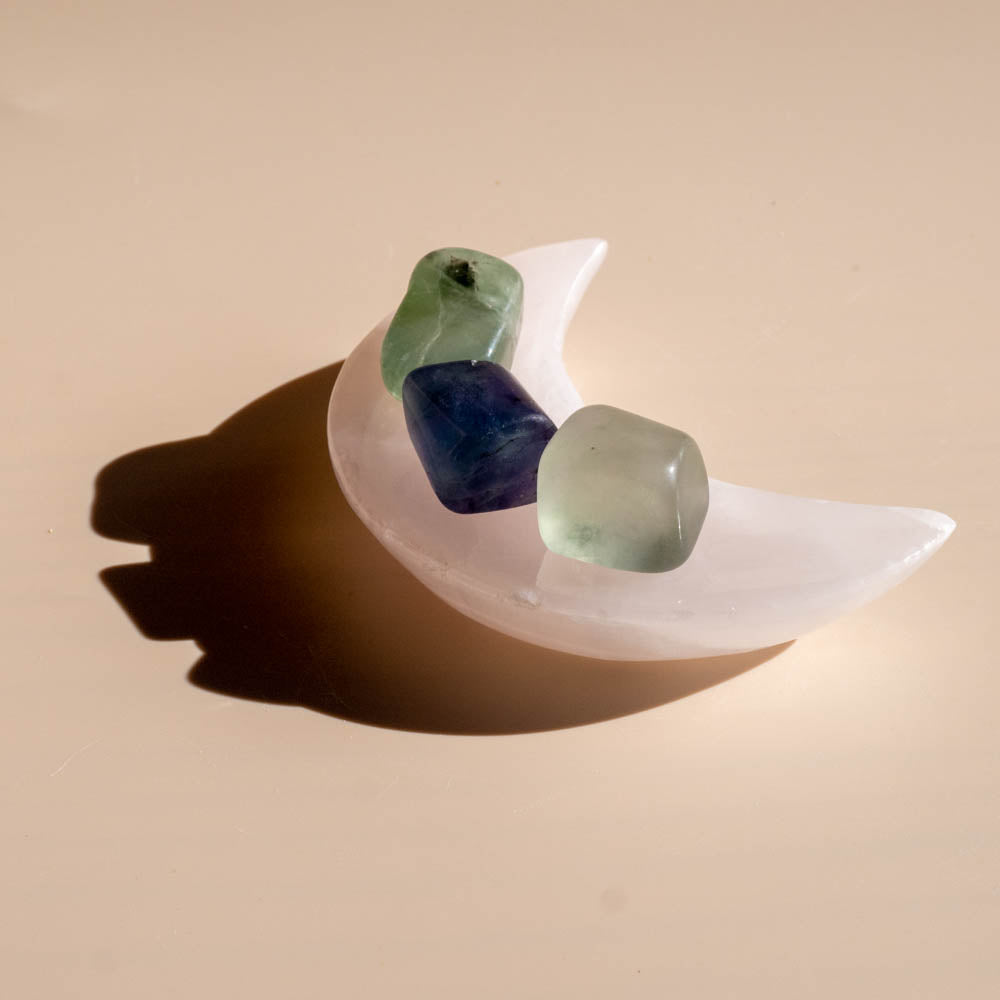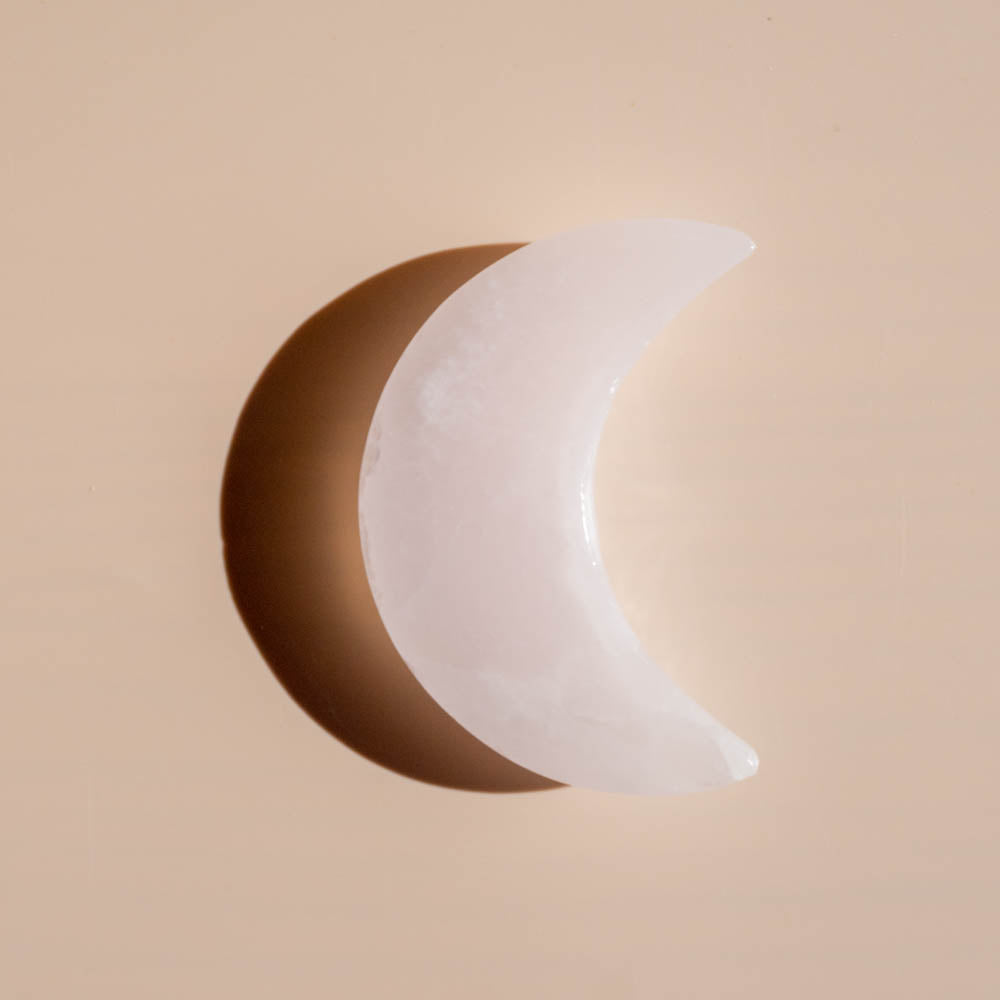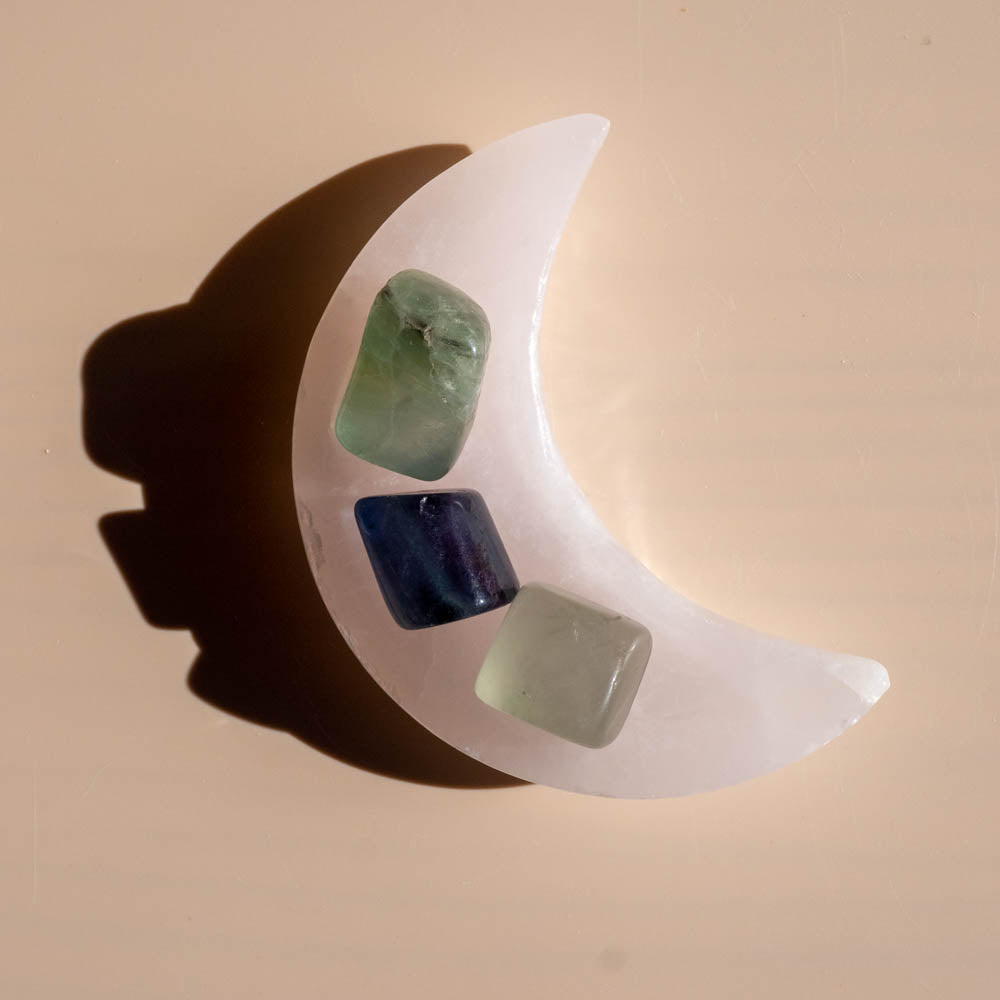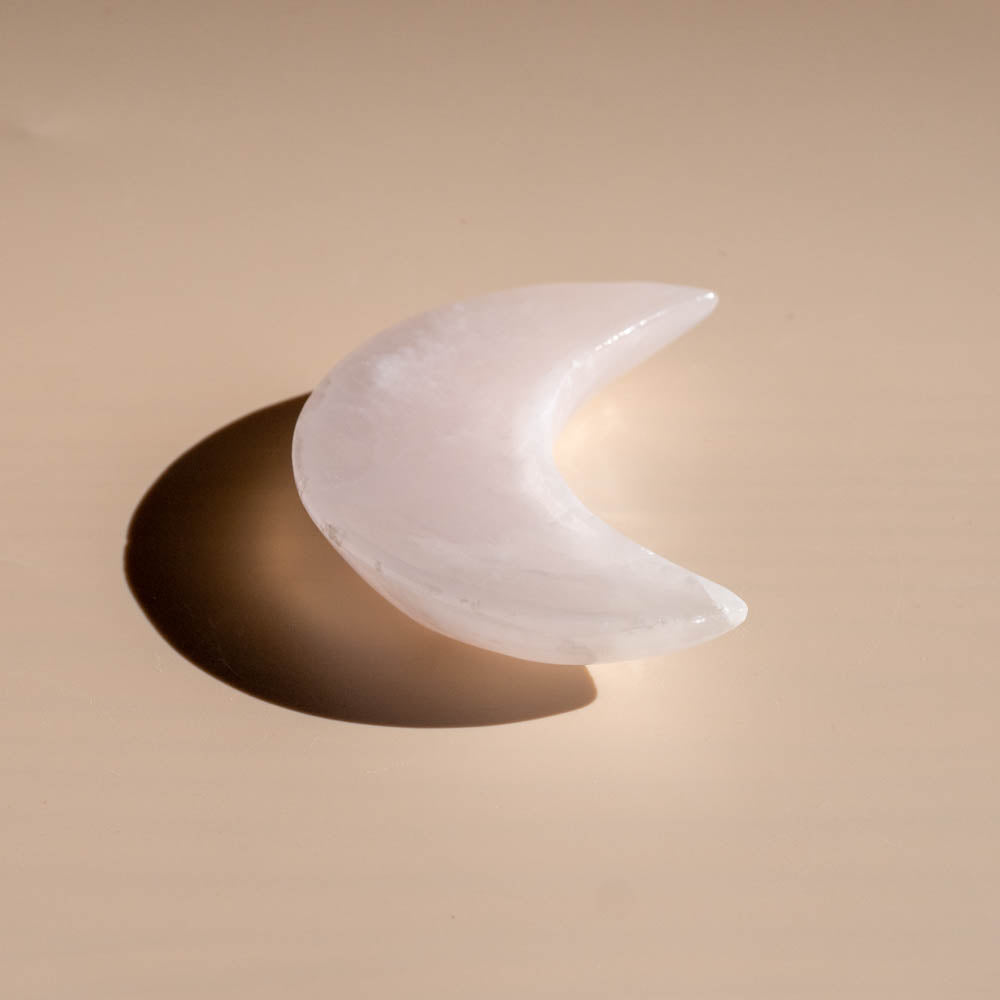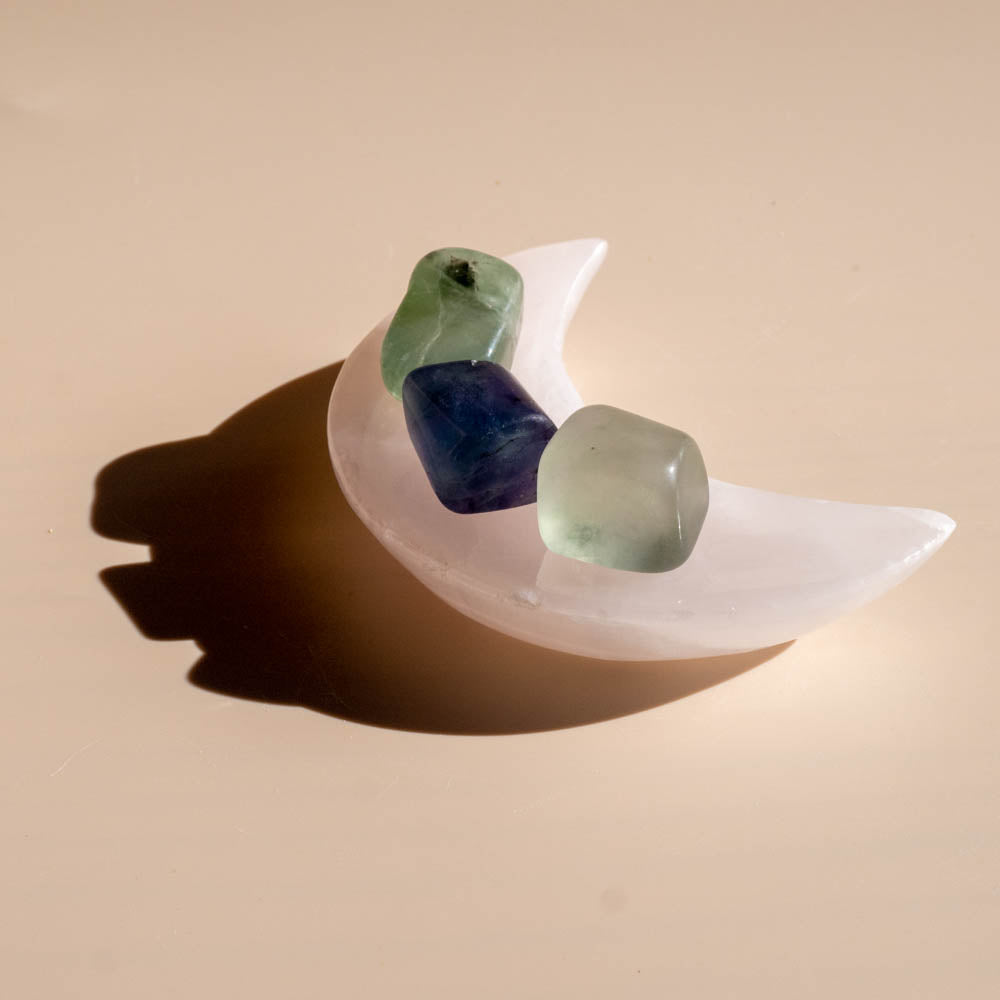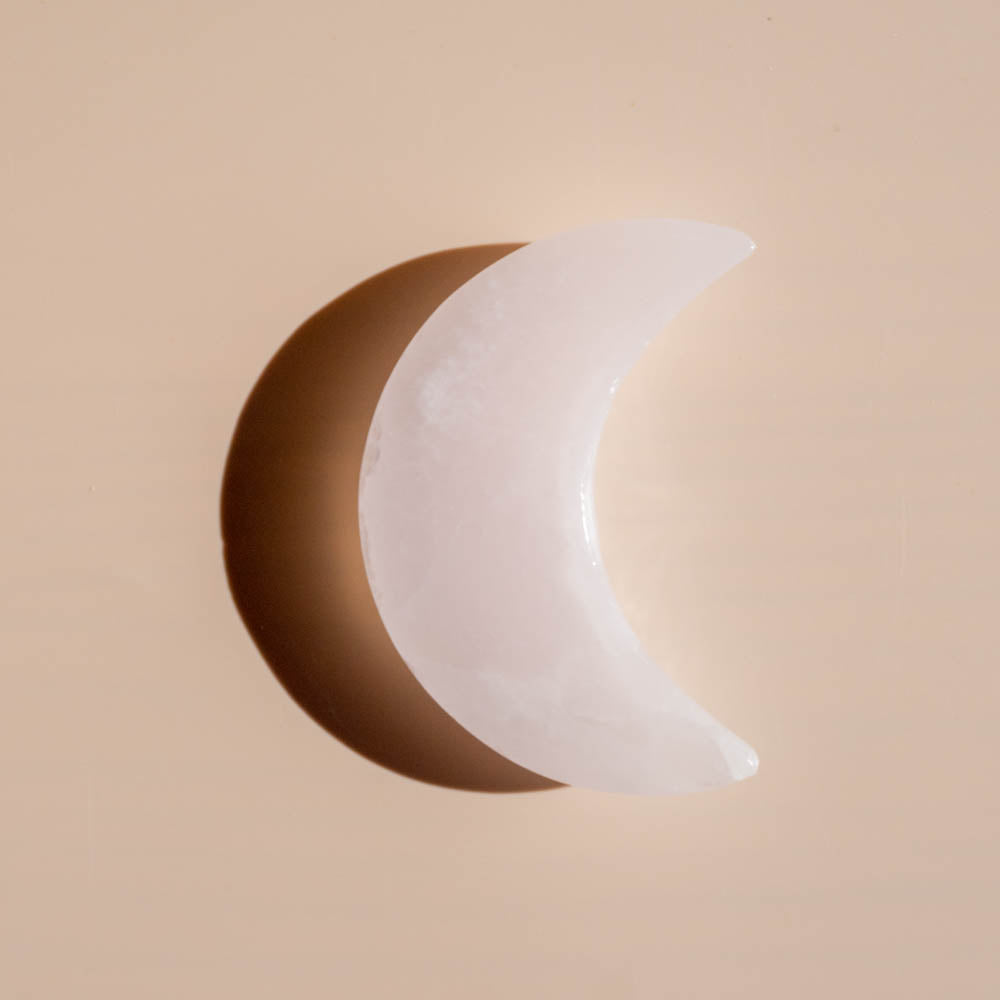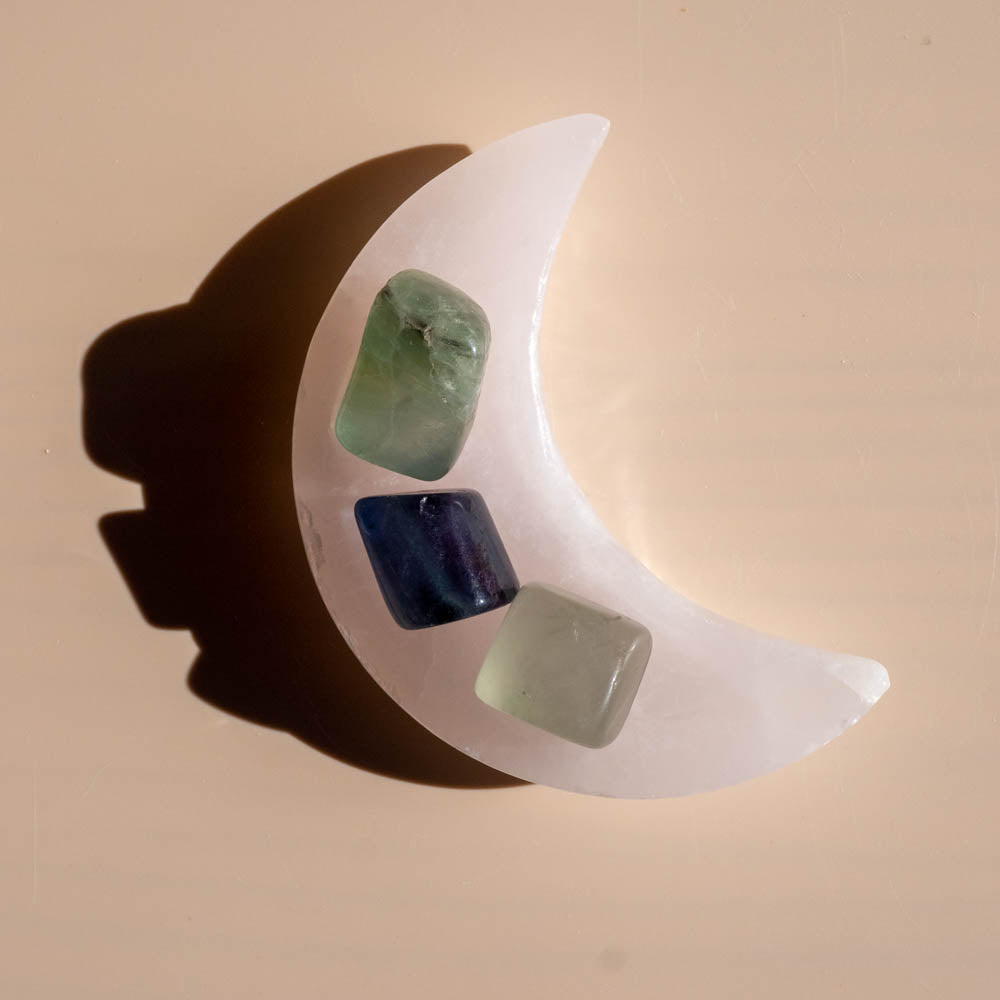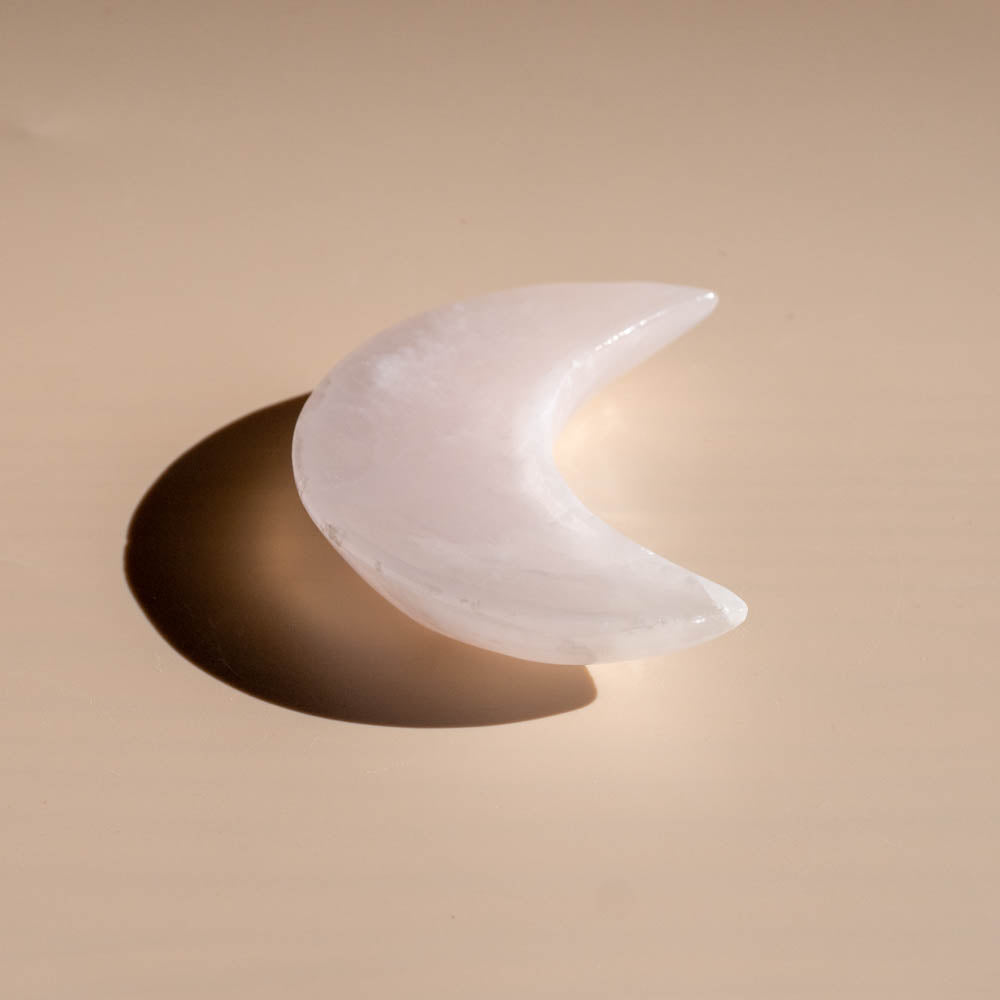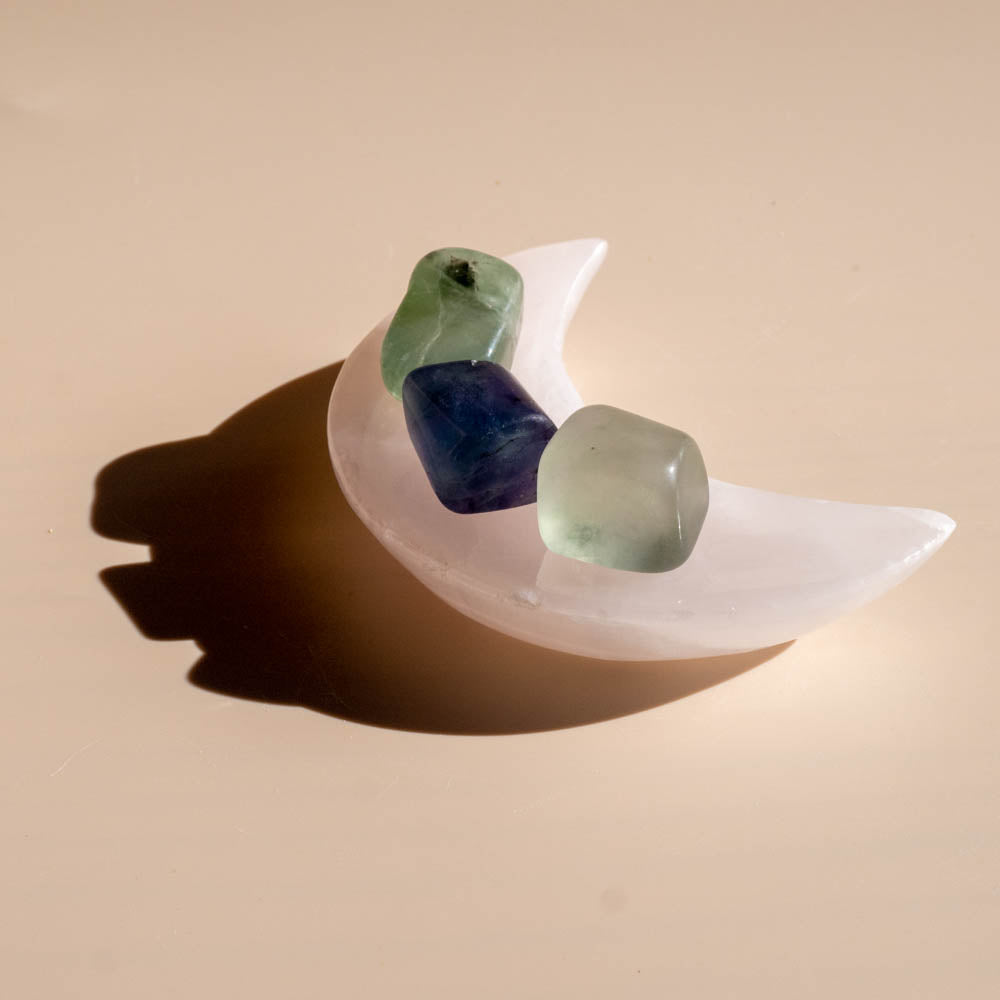 Mangano Pink Calcite Moon Dish
 This Pink Mangano Calcite Moon Dish is a versatile and charming accessory that not only provides a perfect display for your gemstone collection, but can also be used as a trinket tray to keep your small items organised.
Measurements:  approx. 10cm x 7cm x 2cm
Chakra: Heart and Throat 
Origin: Pakistan
Colour: Pale Pink 
Optional: Fluorite Gemstones x 3
Pink Mangano Calcite
A beautiful and unique crystal that is known for its calming and soothing energy. It is a form of calcite that is pink in color and is often used to help release emotional traumas and promote self-love and forgiveness. This crystal is also said to help with relaxation and sleep, making it a great choice for anyone looking to reduce stress and anxiety in their life.
Optional Fluorite
Fluorite is a popular crystal that comes in a range of colors, including green, purple, blue, and yellow. It is known for its ability to absorb and neutralize negative energy, making it a useful tool for protection and purification. Fluorite is also said to enhance mental clarity and focus, making it a popular choice for those who need help with decision making and concentration. Additionally, it is believed to promote spiritual growth and help balance the chakras.
Christmas cut-off dates Australia
Within Aus (except WA and NT)
Order by: Parcel Post Dec 15 | Express Dec 19

WA and NT
Order by: Parcel Post Dec 12 | Express Dec 17

REGULAR SHIPPING $9.95 - $12.95

EXPRESS SHIPPING $15 - 17.95

Free CLICK & COLLECT from Hawthorn, VIC
Mon to Sat 11am - 5pm

FREE regular shipping on orders $200 and over