Free Shipping AUS wide on orders over $200 | Buy Now Pay Later Available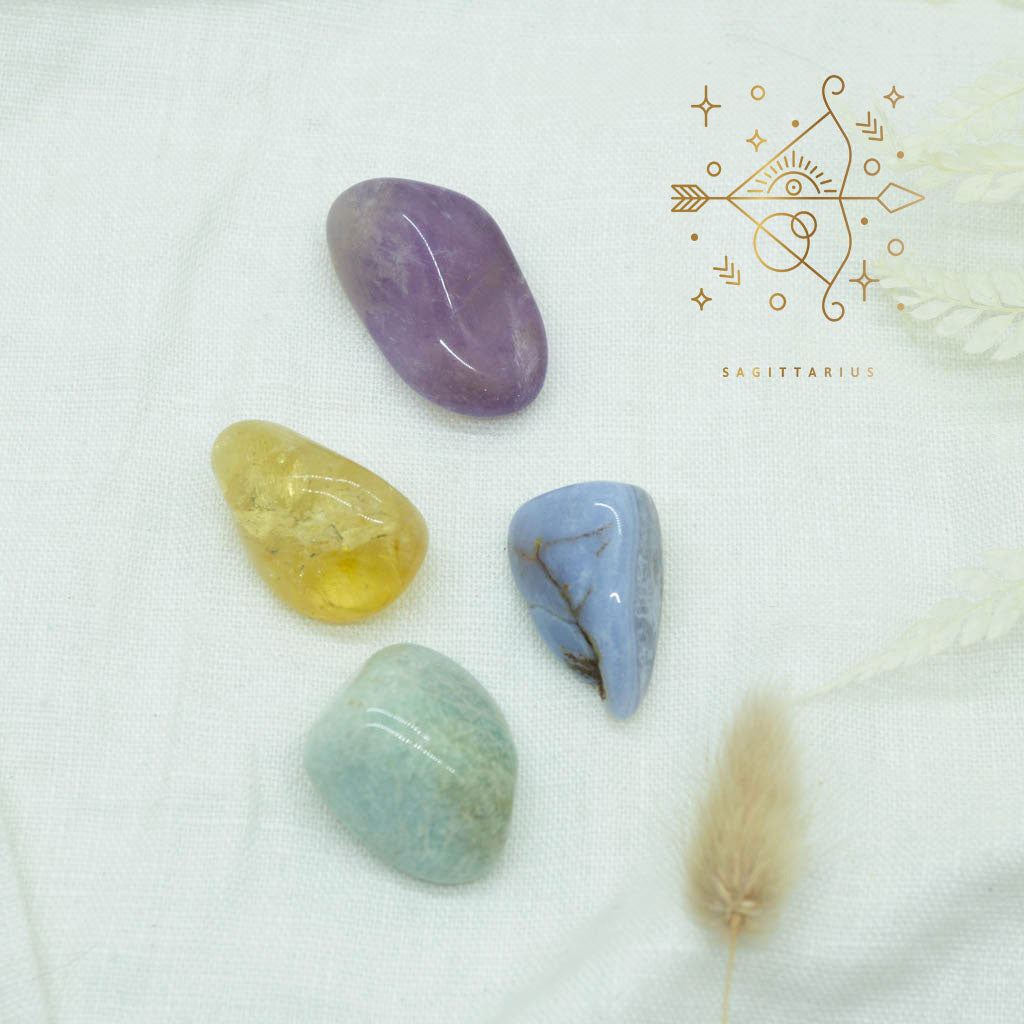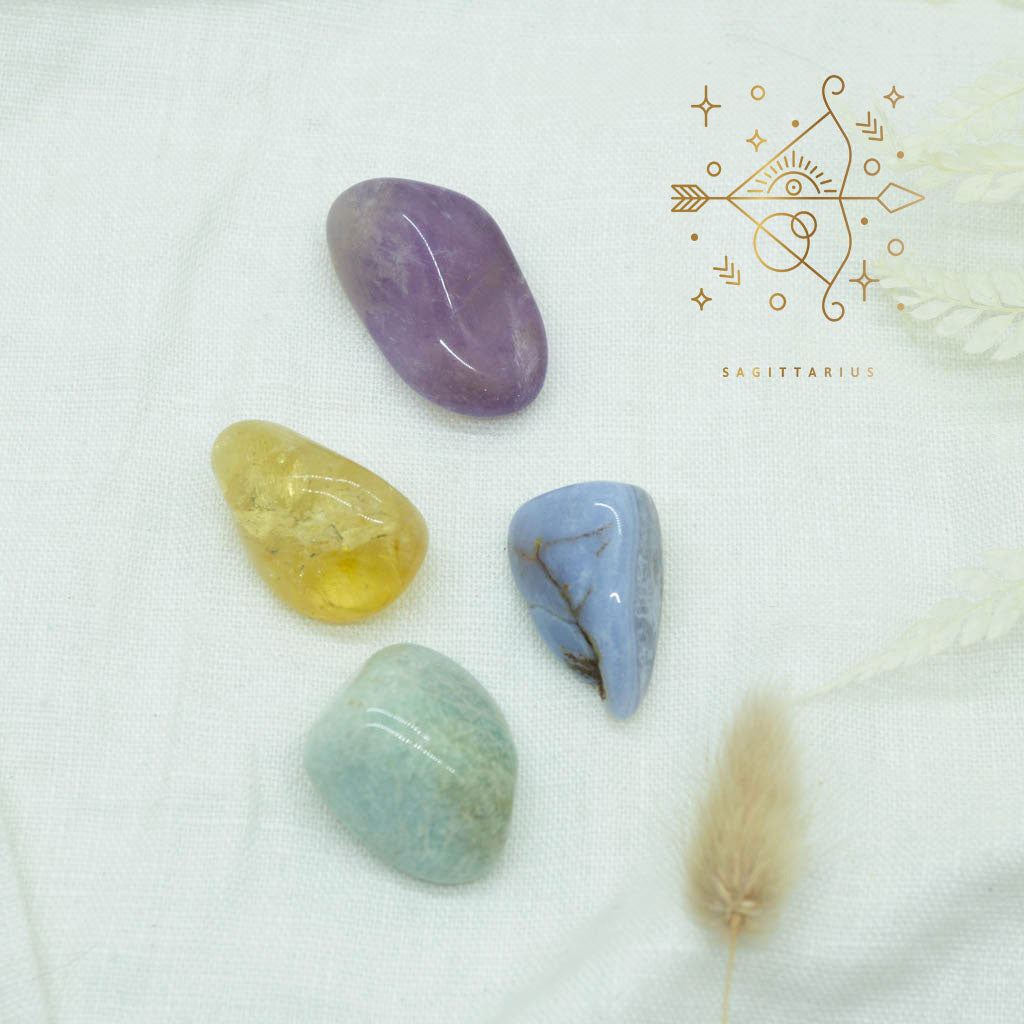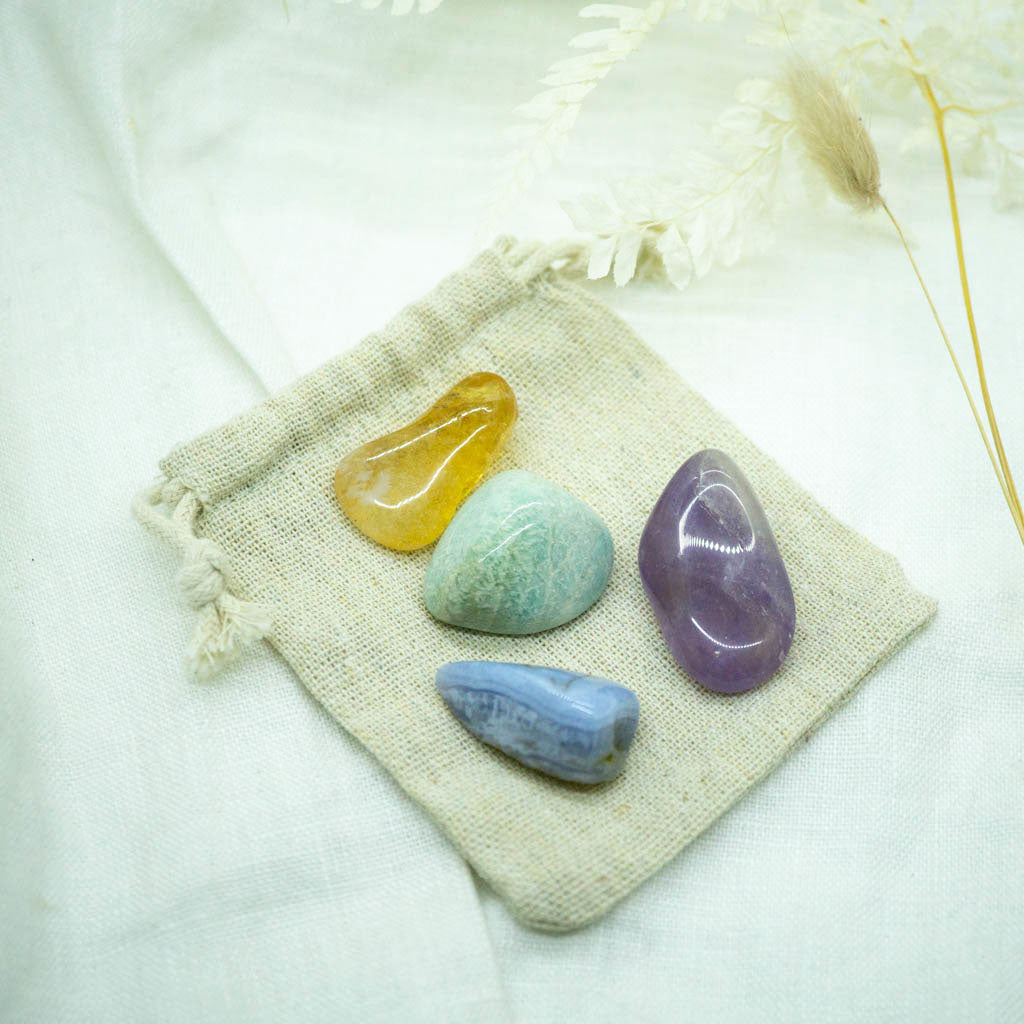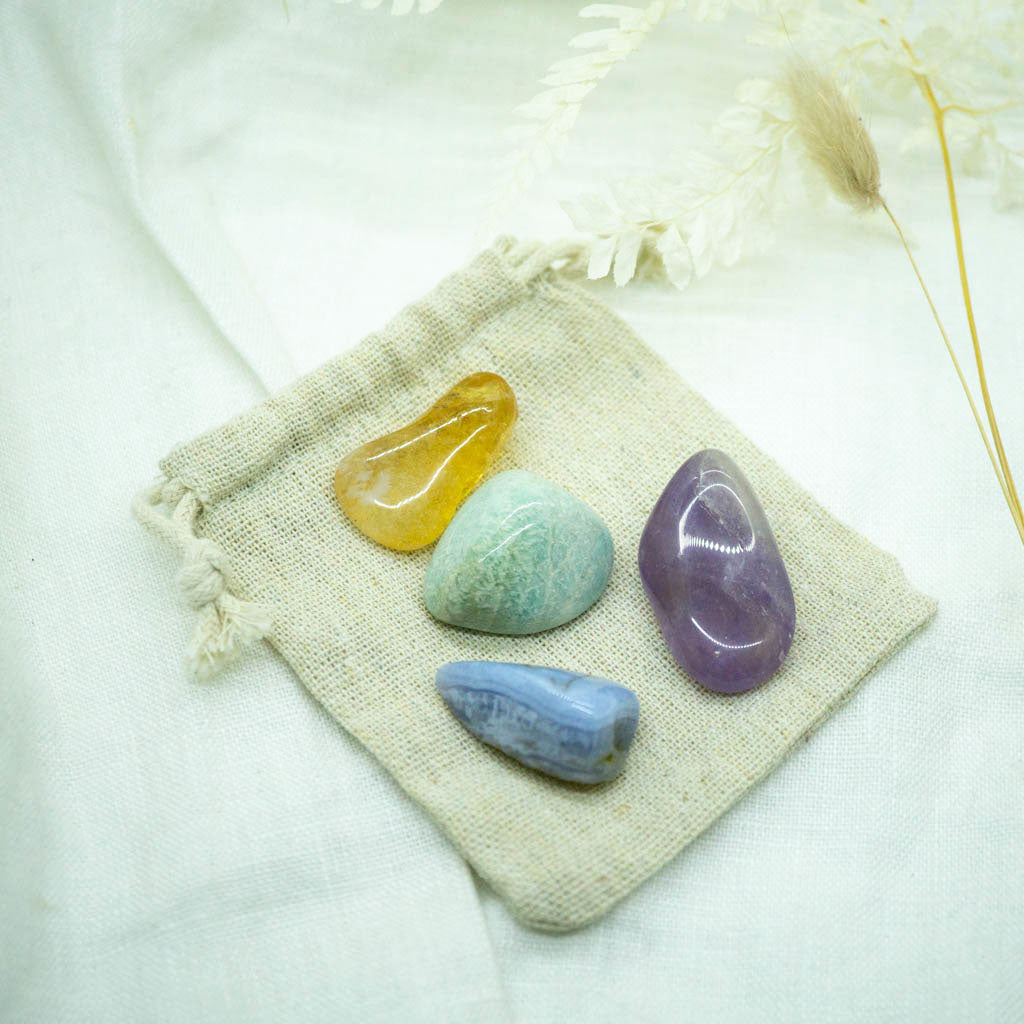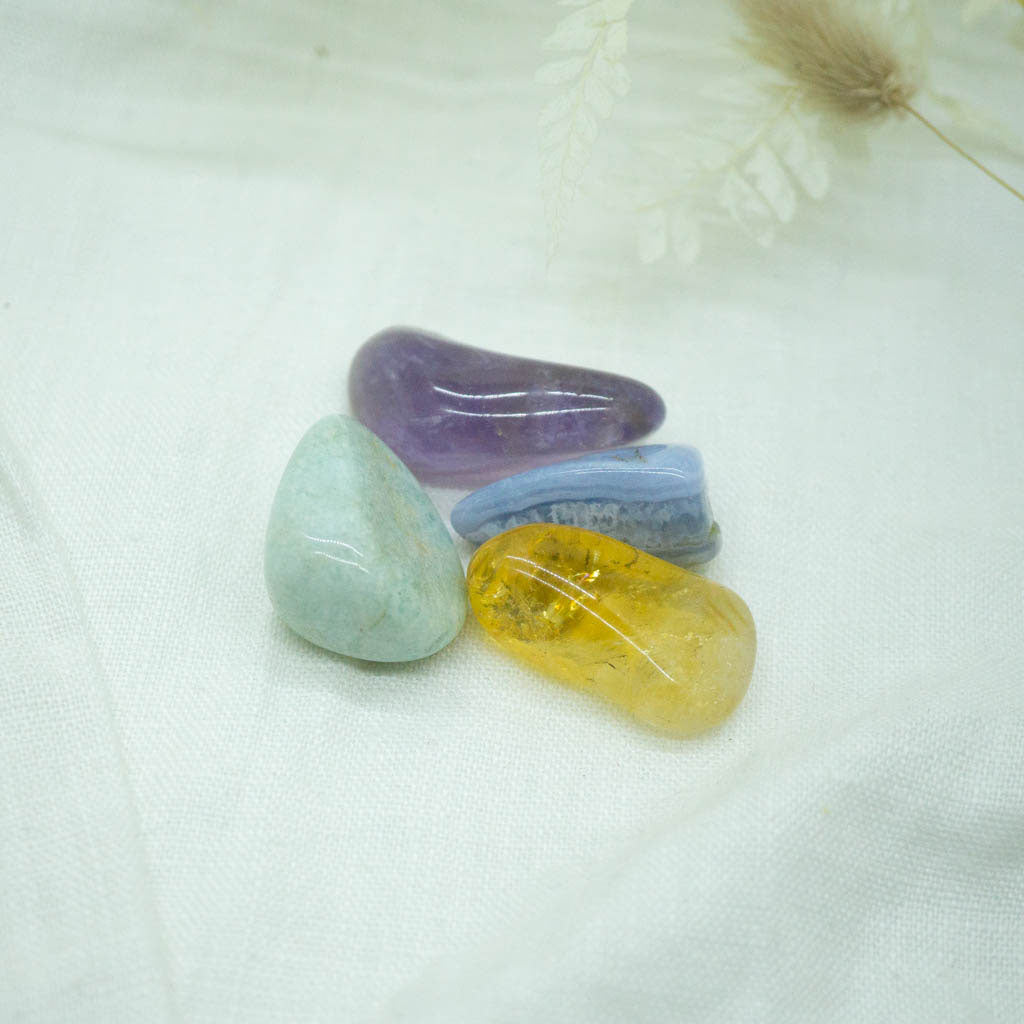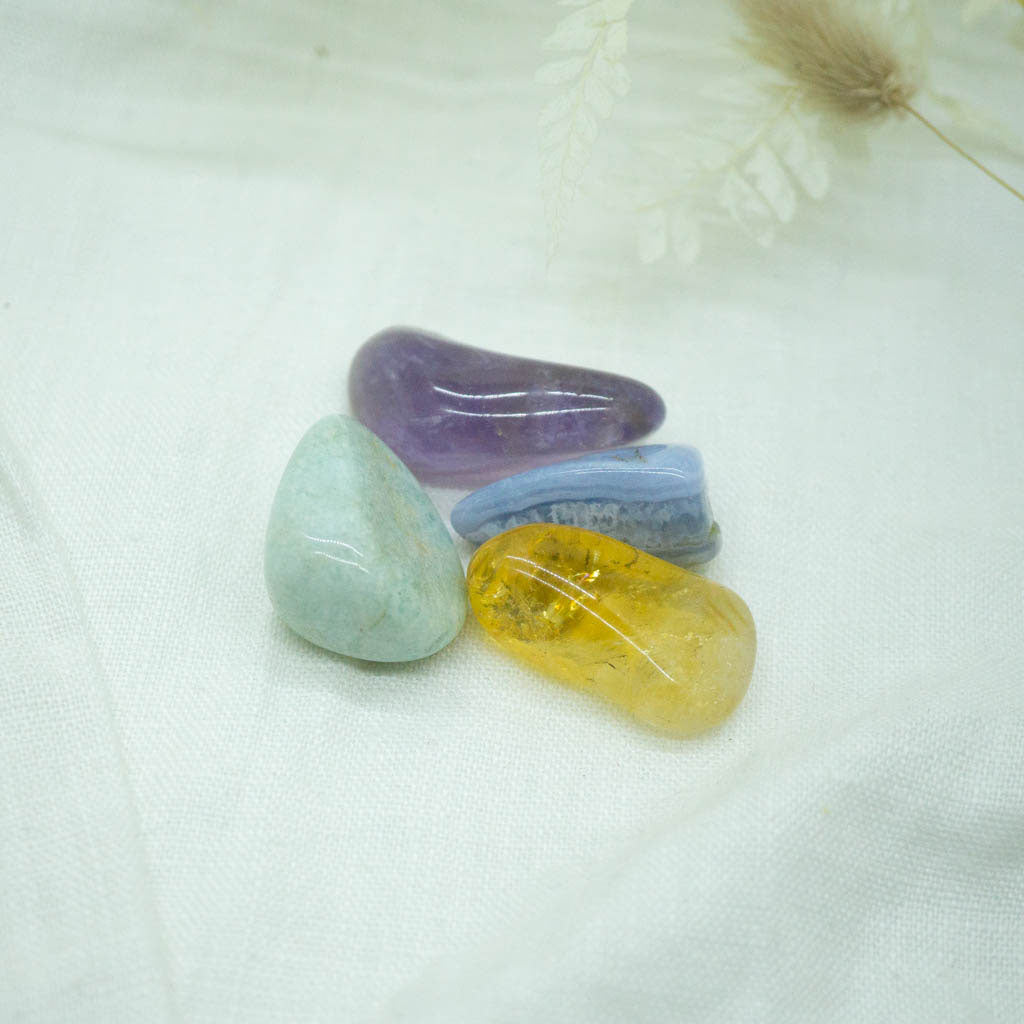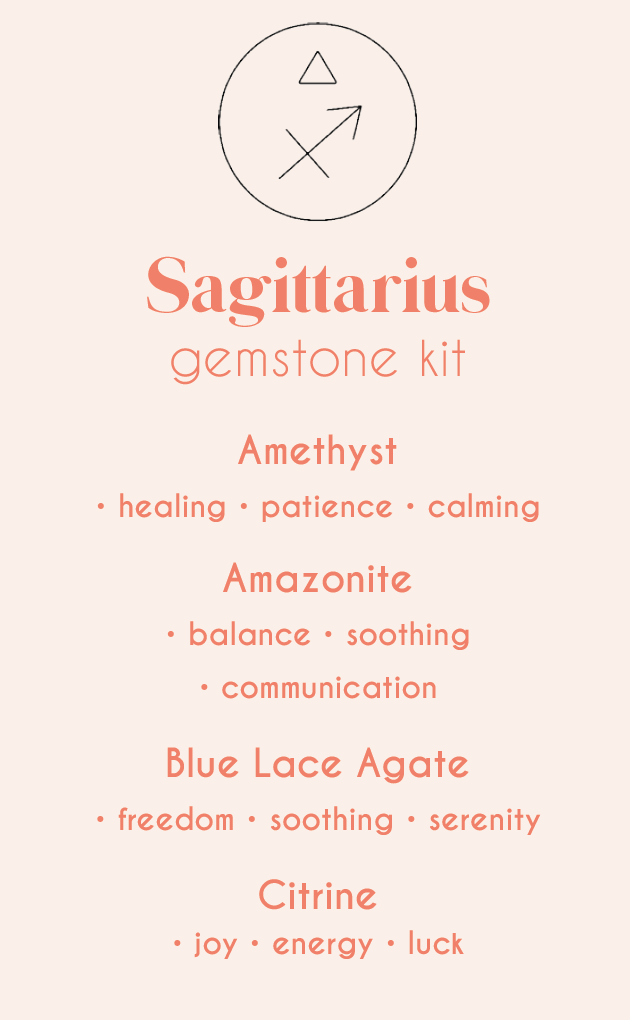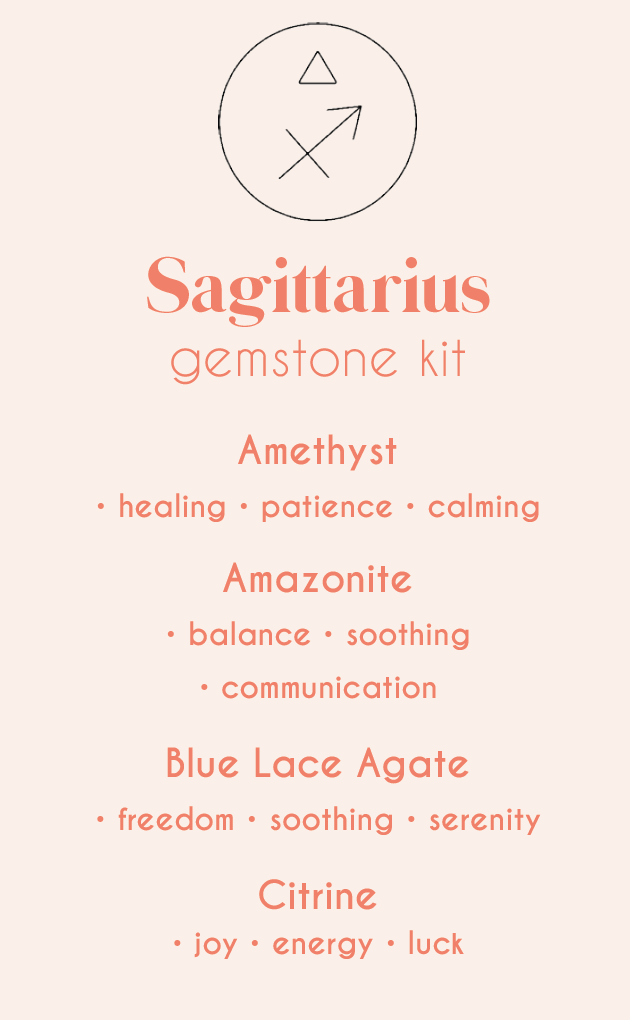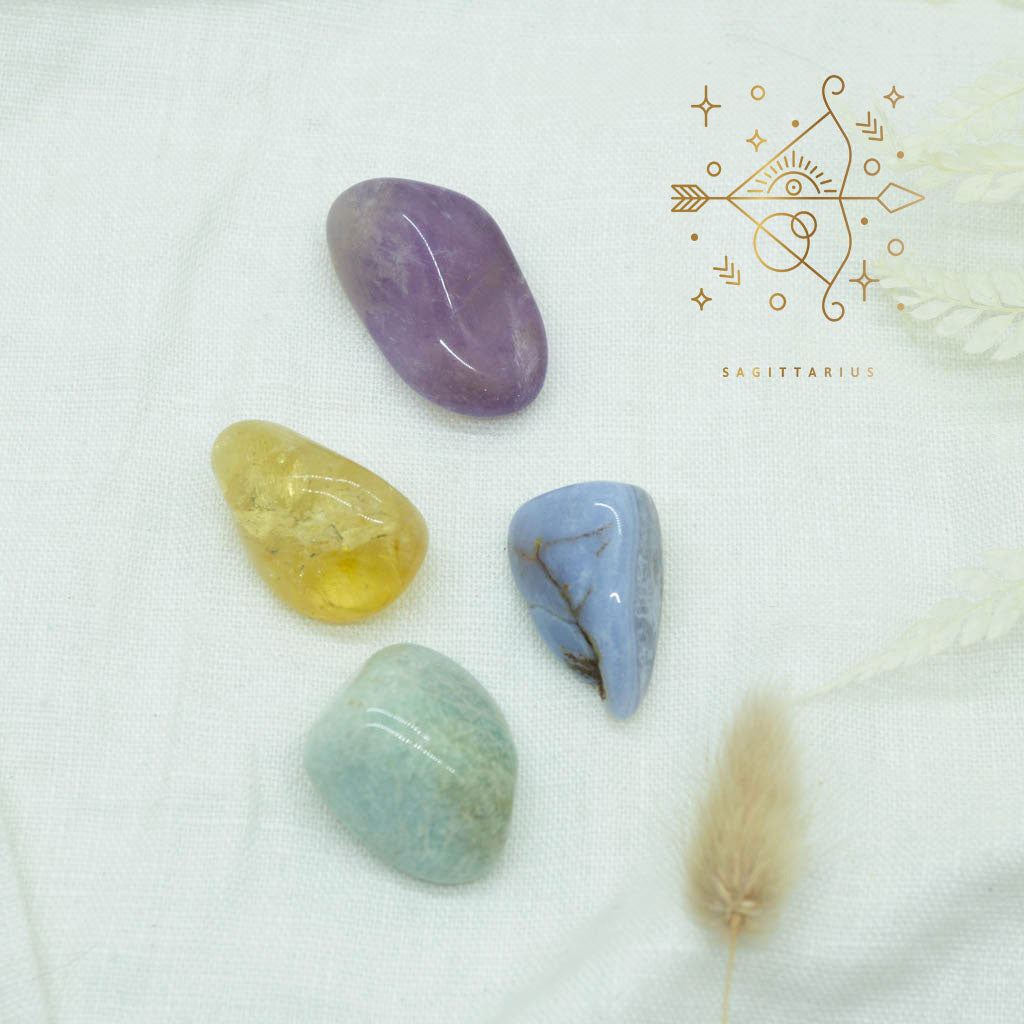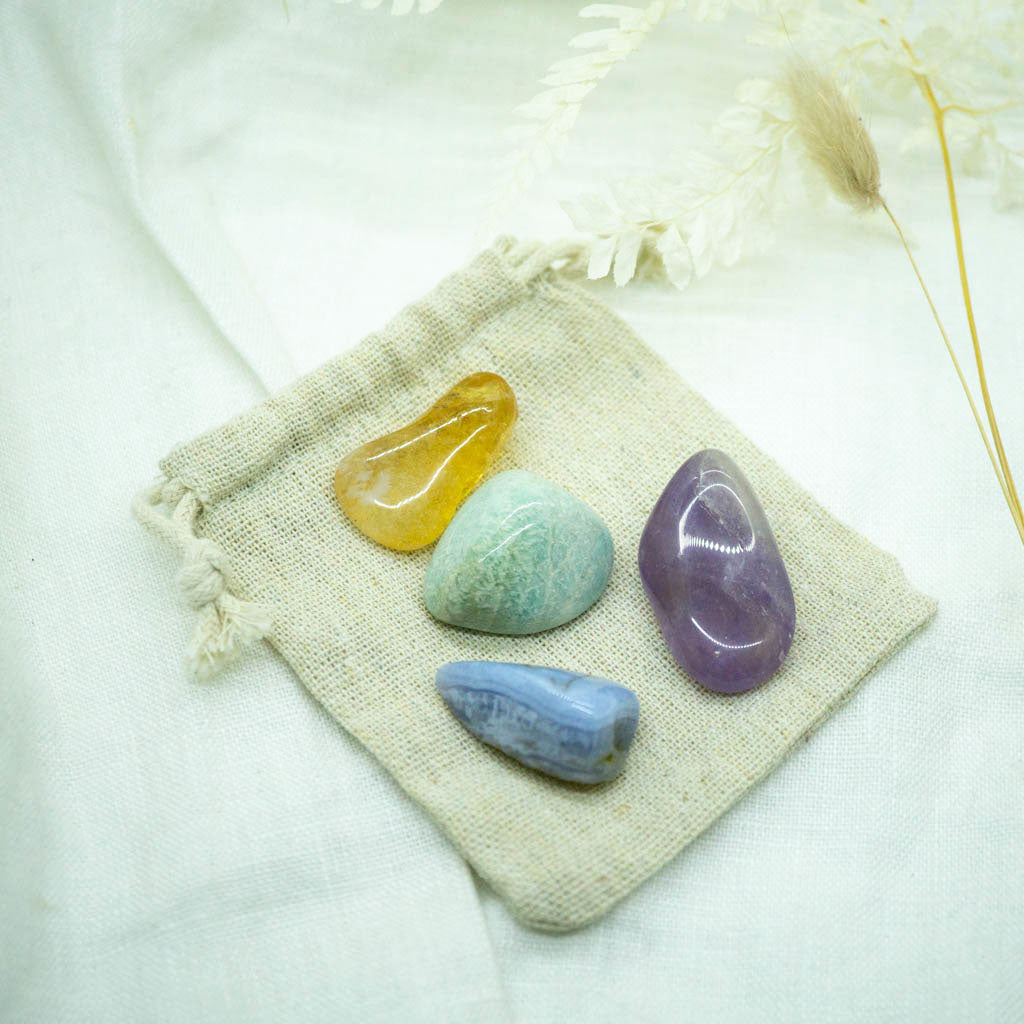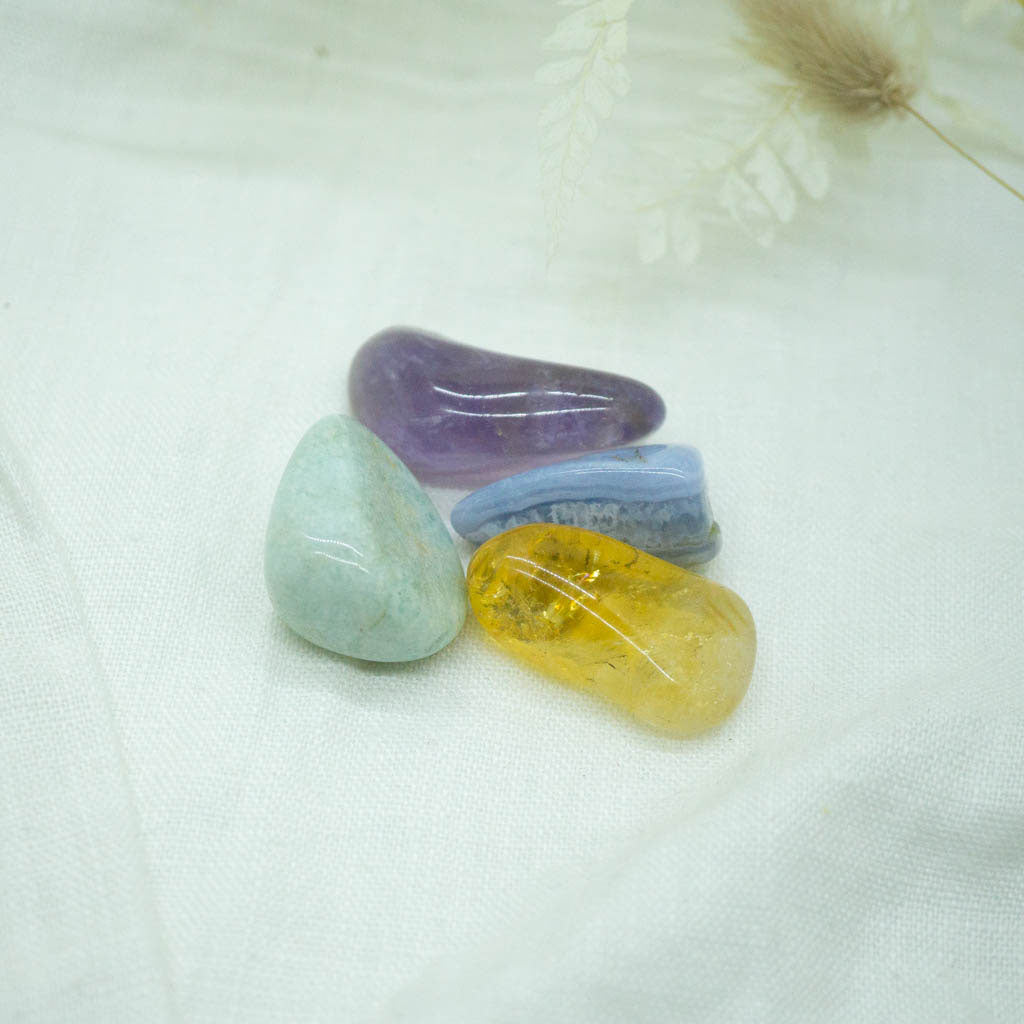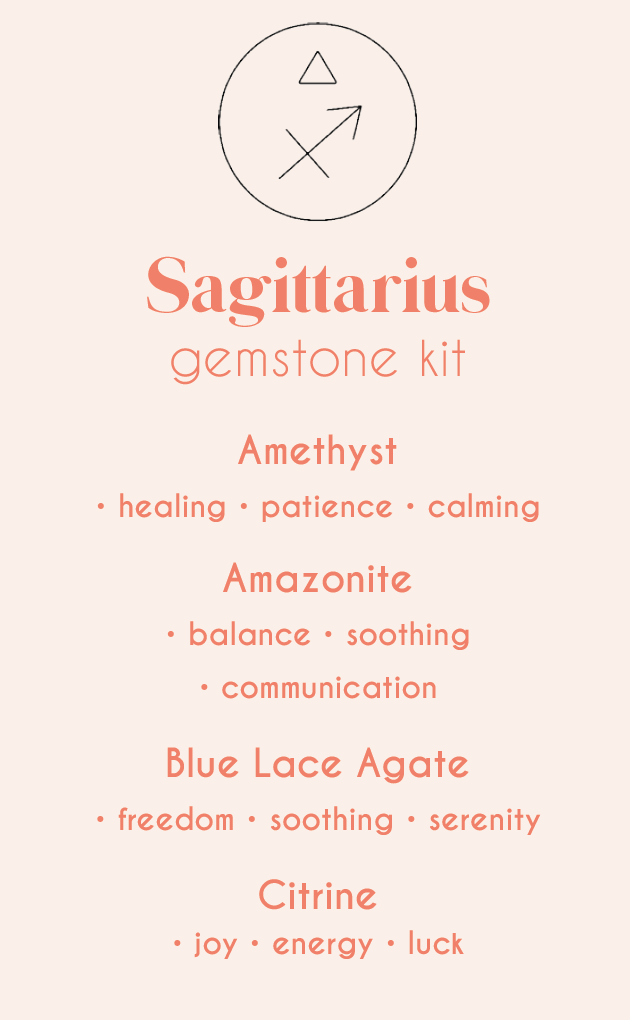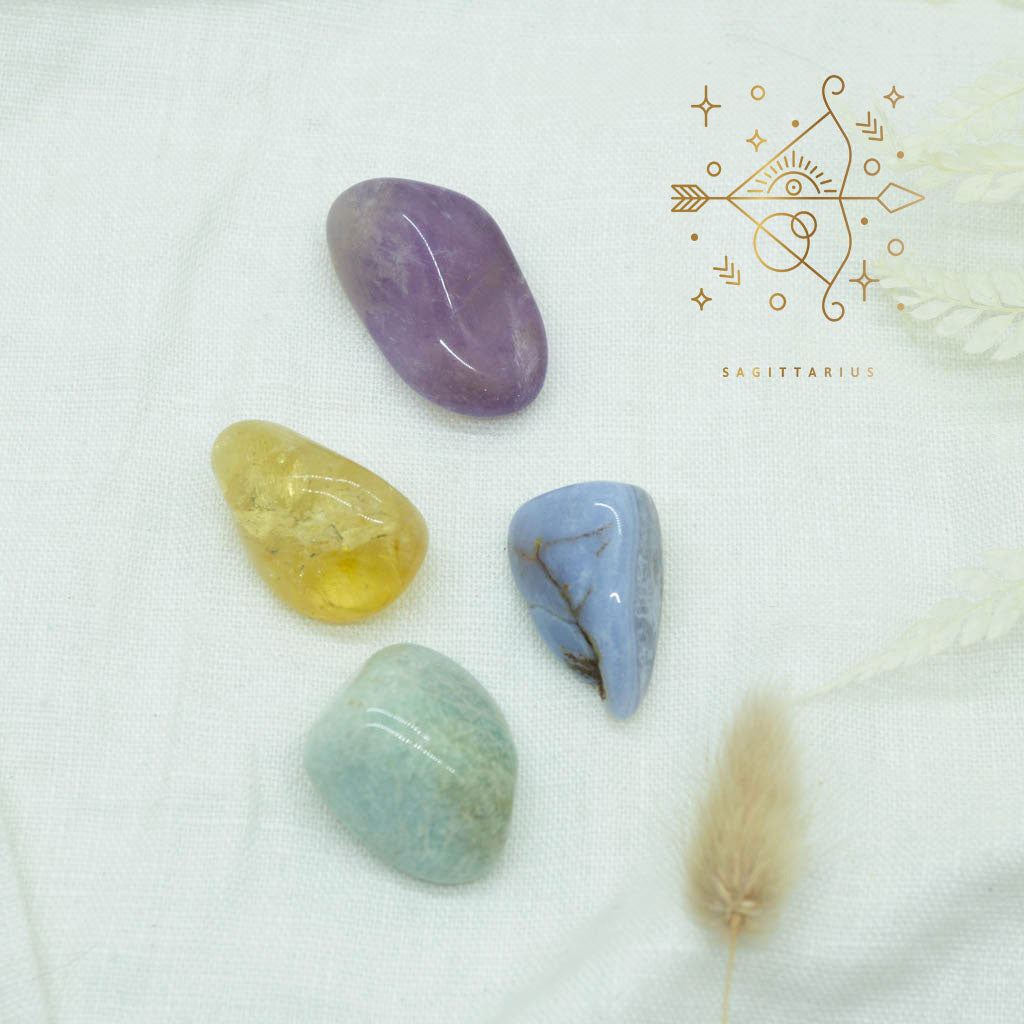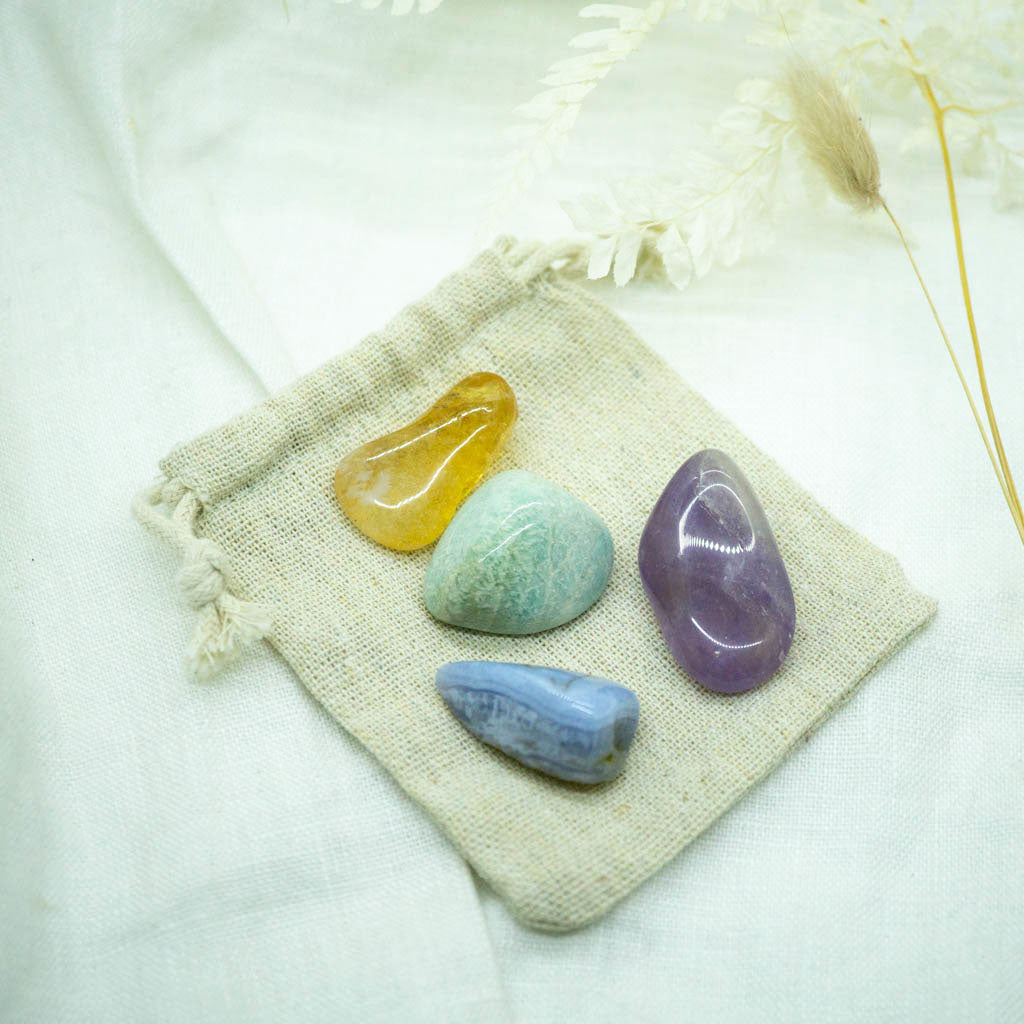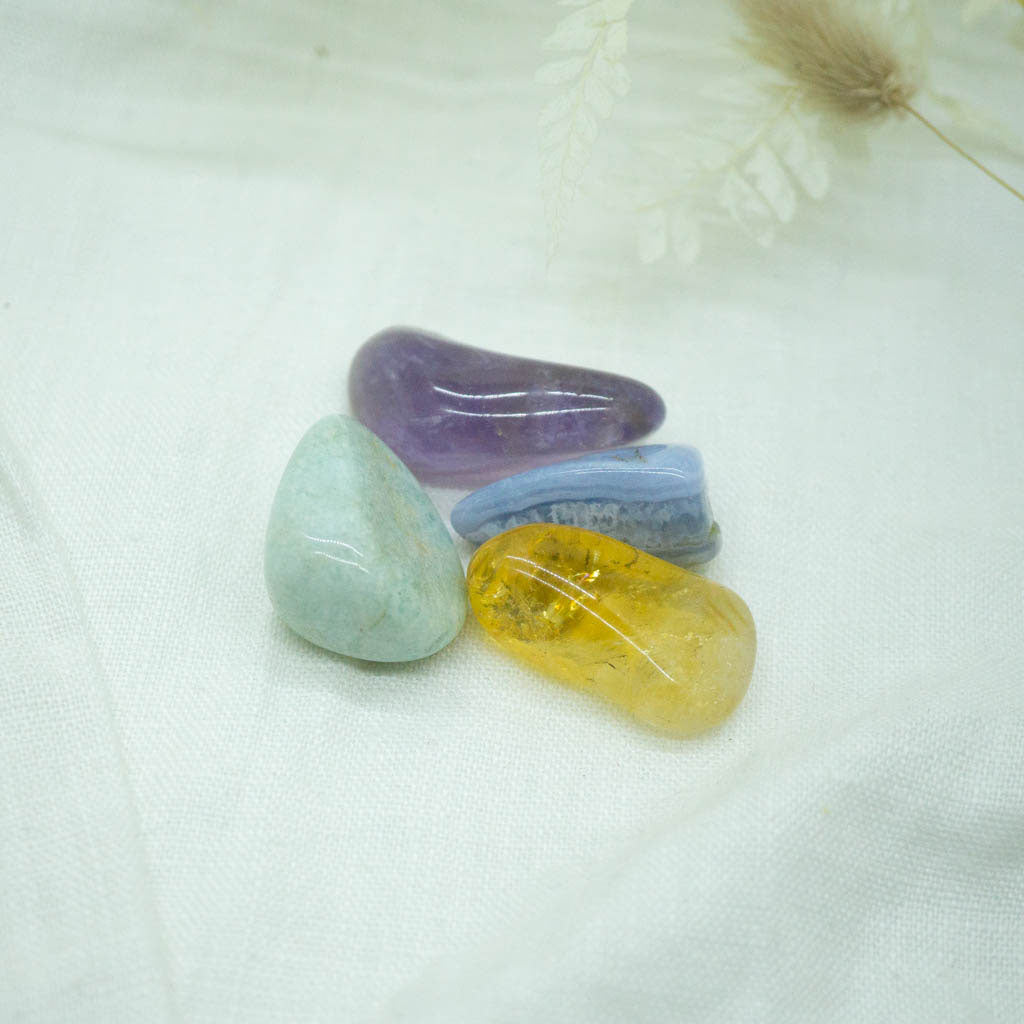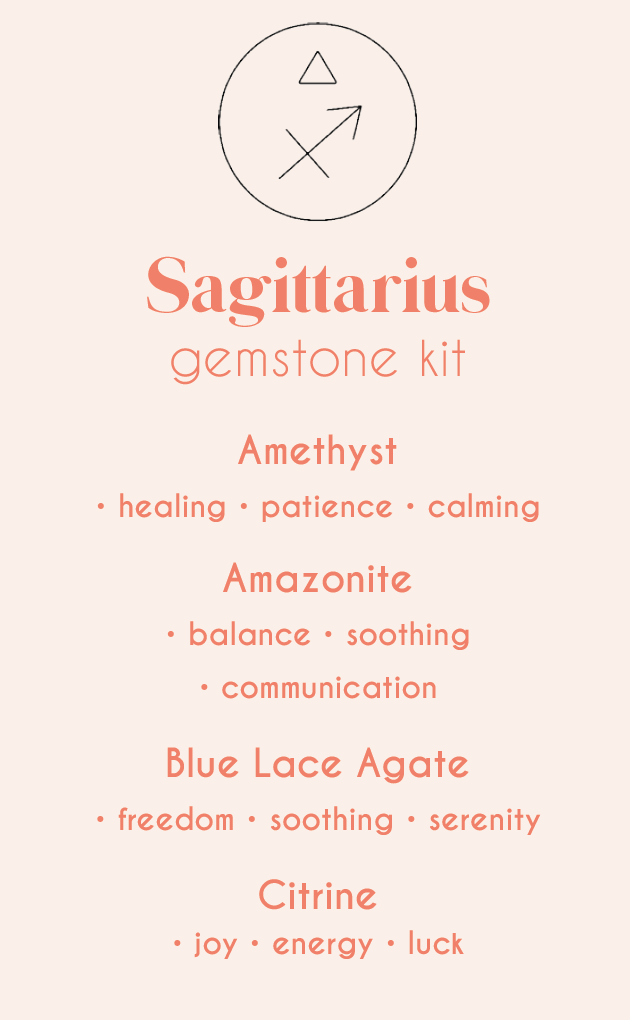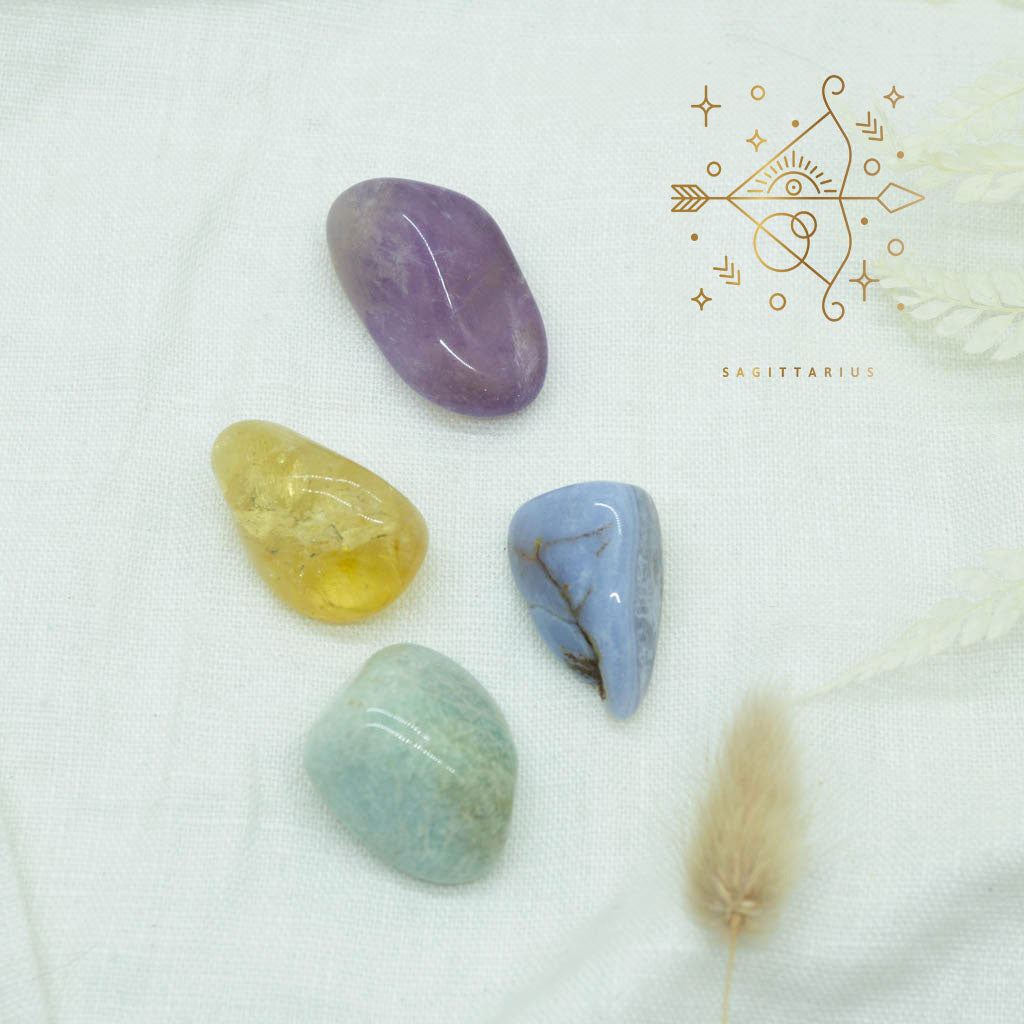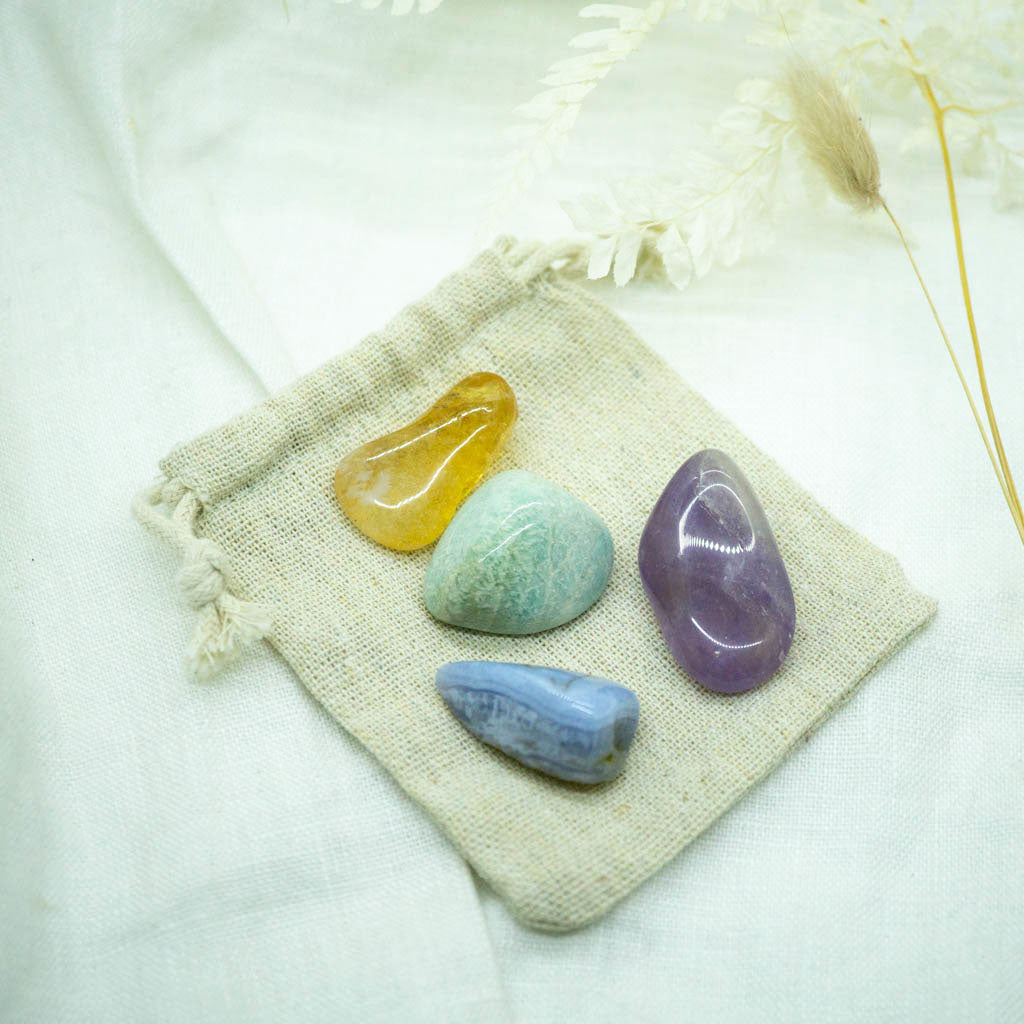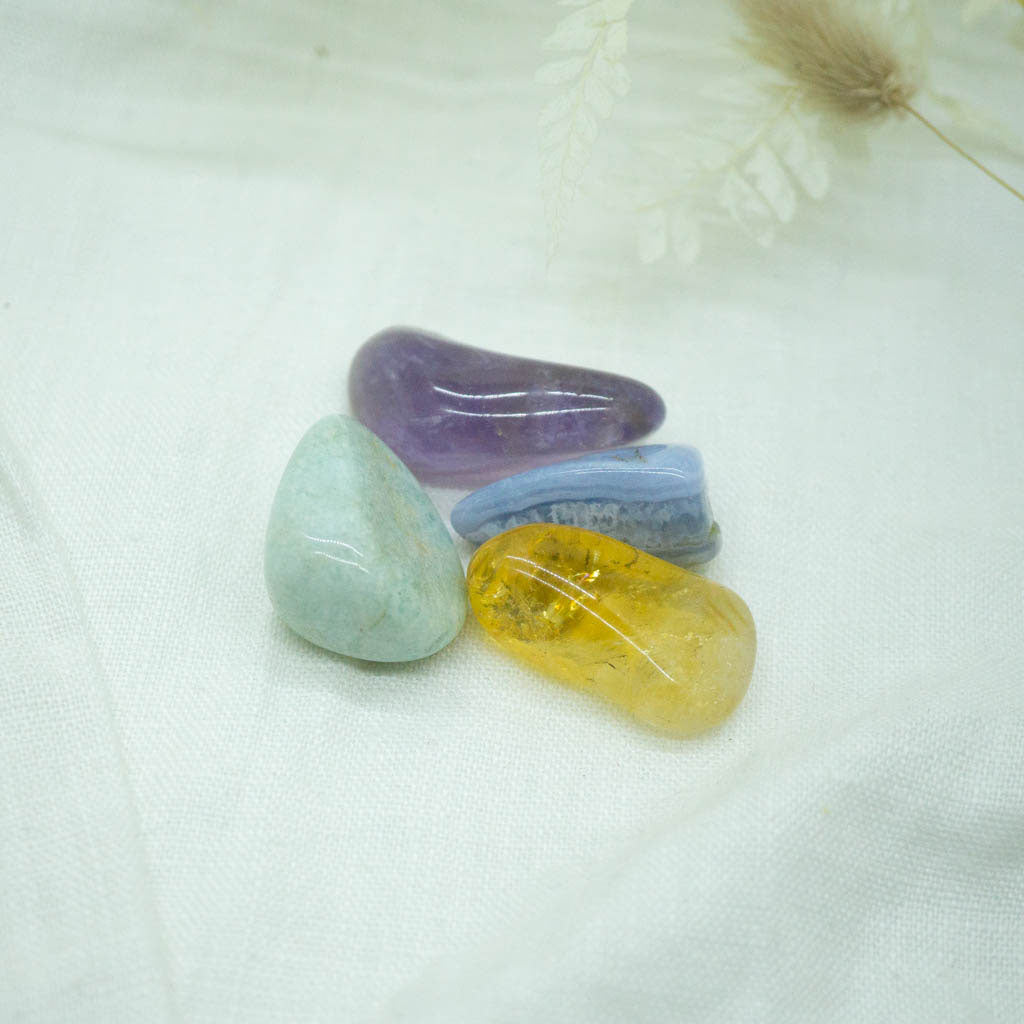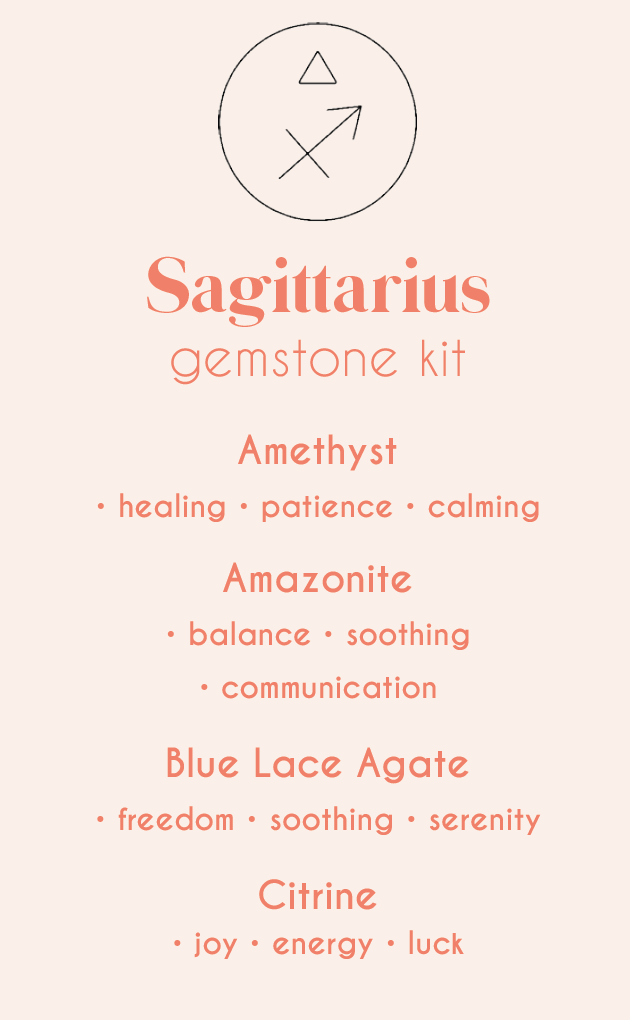 Sagittarius - Zodiac Gemstone Kit
Sagittarius Gemstone Kit
Birth date: November 22 - December 21
Born under the Sagittarius zodiac sign, they are idealistic, energetic & honest.
Includes:
4 Sagittarius Gemstones
Linen pouch
Sag card with crystal meanings

Optional -
Add 1 Palo Santo Smudge Stick (Select Palo Santo Option)
 Add Abalone shell dish (select option)
A carefully selected combination of Moon charged Gemstones for Sagittarius star signs.
Each kit contains;
4 gemstones, used to enhance + protect those under the Sagittarius Zodiac Sign, a keepsake linen pouch, Sagittarius Crystal Card with Gemstone meanings.
Great as a gift for a Sagittarian, or a treat for yourself to carry around and have your zodiac stones with you at all times.
Gemstones included;
Citrine - JOY
Happy golden yellow stone, helps to rid of negativity, brings motivation + self-expression. 
Amazonite - HOPE
A soothing mix of green and blue, Amazonite is extremely calming, it balances masculine and feminine energies and aspects of the personality. It will bring calmness and balance to those born under the Sagittarius Sign.
Amazonite heals emotional trauma, alleviating worries and fear. It opens both the heart and throat chakra to enable loving communication.
Amethyst- HEALING
Amethyst is a very powerful and protective stone. It's great to use in healing and cleansing. Amethyst is beneficial to the mind, calming or stimulating when appropriate. Sagittarius babes, wearing this stone will make you feel calm and content, bringing out your intuition. It will also help to bring you out of your head and into your heart and spirit.
Blue Lace Agate - PEACE
A beautiful light blue/lilac banded Agate stone, this stone is very soothing, calming + brings stress relief. It is, just like the ocean, a symbol of freedom and serenity.
Place the gemstones wherever you feel you need these energies, around the home, in your bedroom or in your bag to carry around with you.
Please note that these are natural gemstones, each being unique, they may be slightly larger/smaller and the colour of stones may vary slightly from the exact stones photographed.
REGULAR SHIPPING $9.95 - $12.95
Metro areas up to 3 - 4 business days. Rural areas up to 6 business days.

EXPRESS SHIPPING $15 - 17.95
Metro areas 1-2 business days

Free CLICK & COLLECT from Hawthorn, VIC
Mon to Sat 11am - 5pm

FREE regular shipping on orders $200 and over