Free Shipping AUS wide on orders over $200 | Buy Now Pay Later Available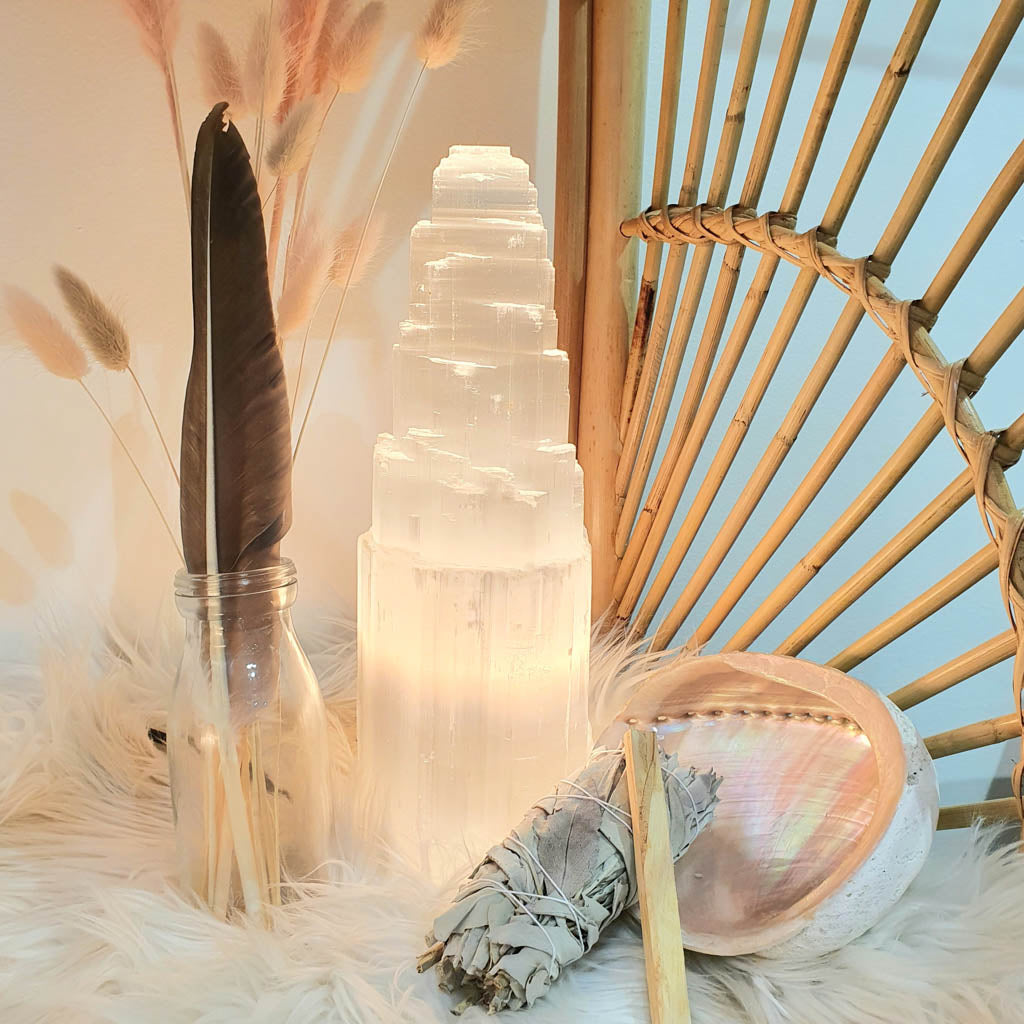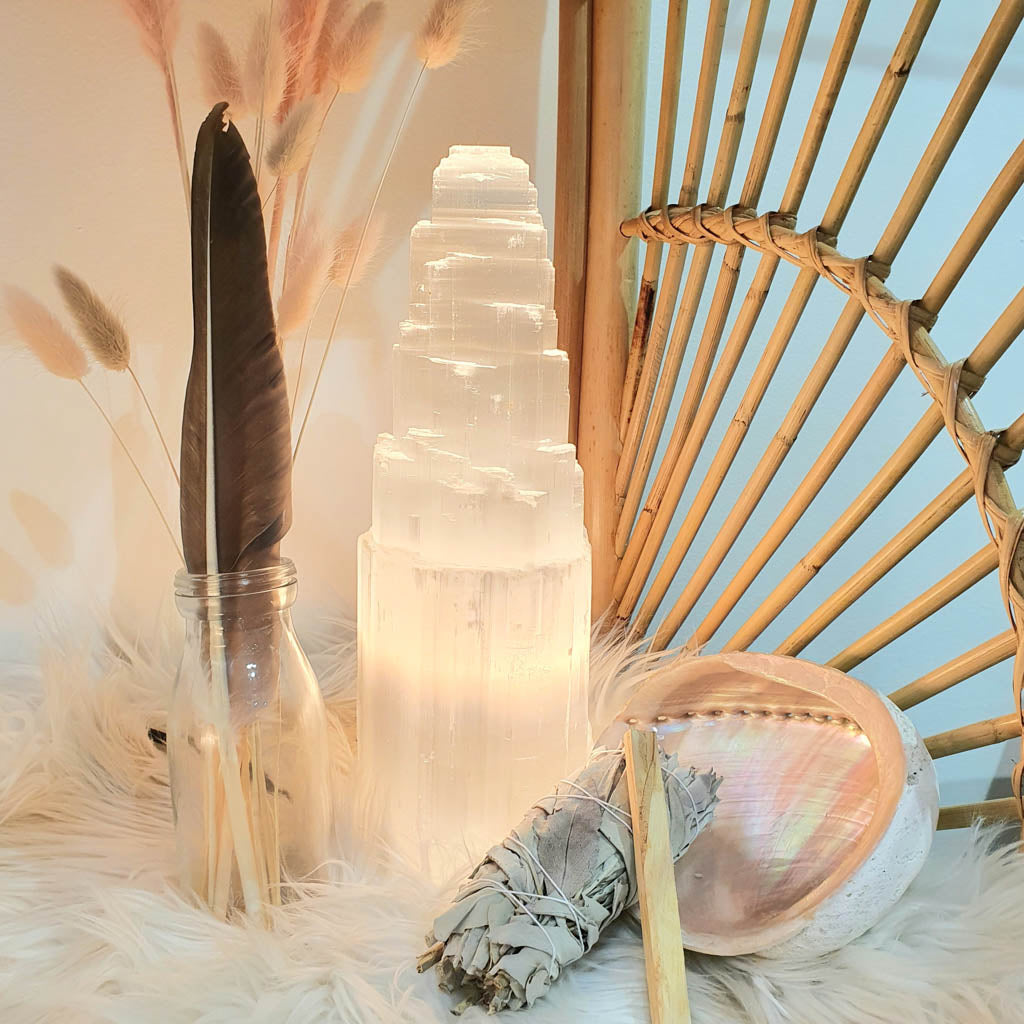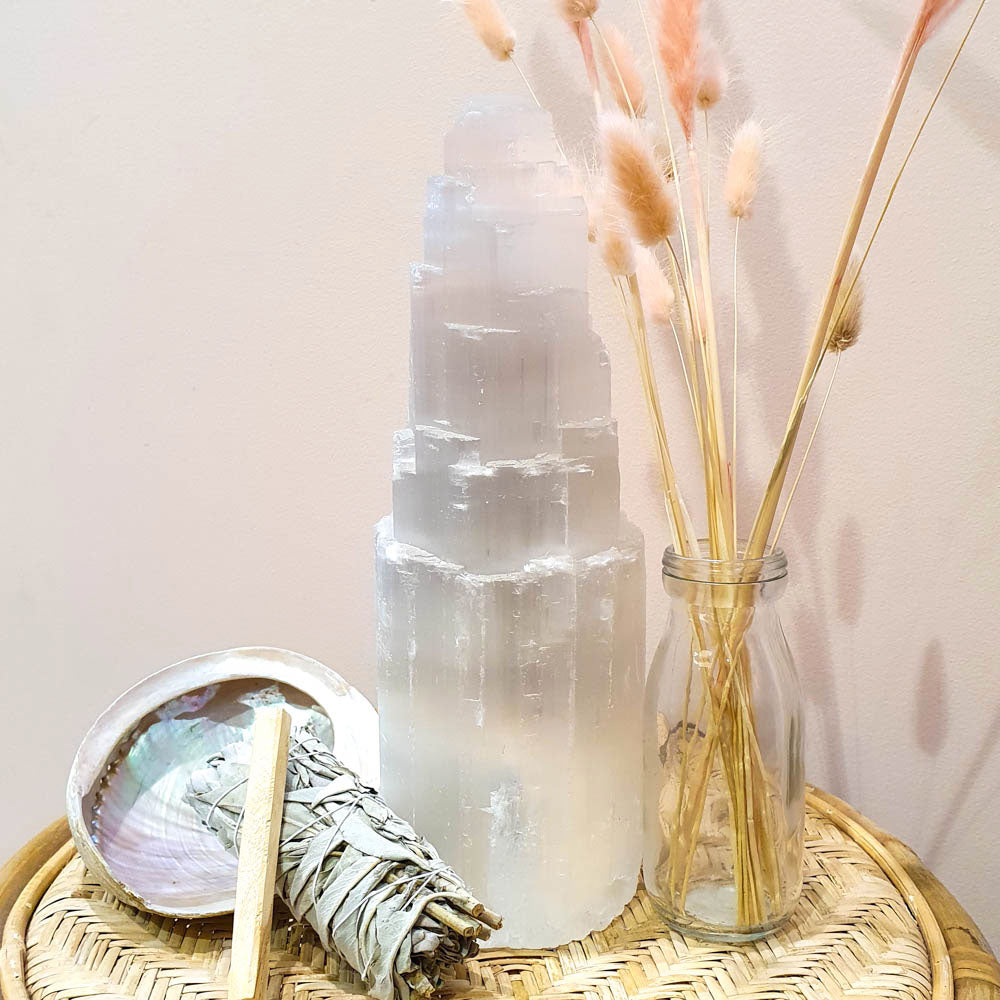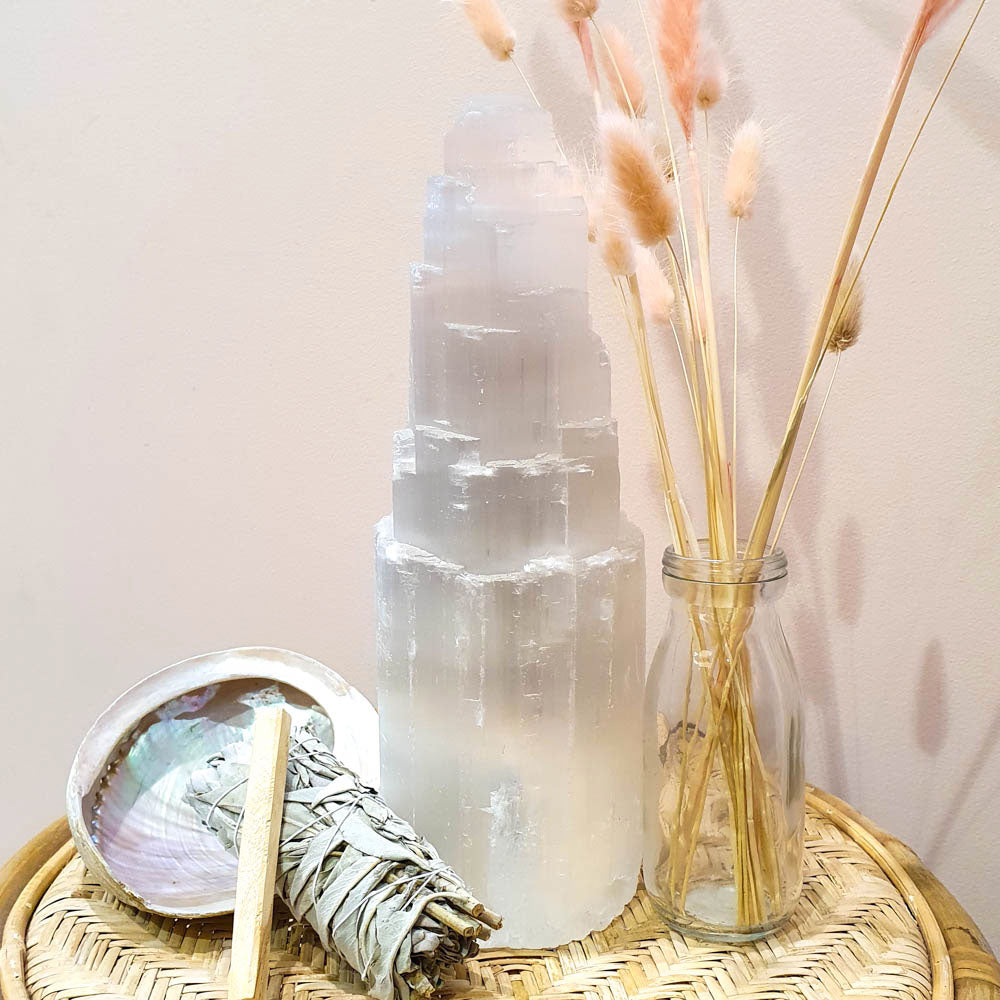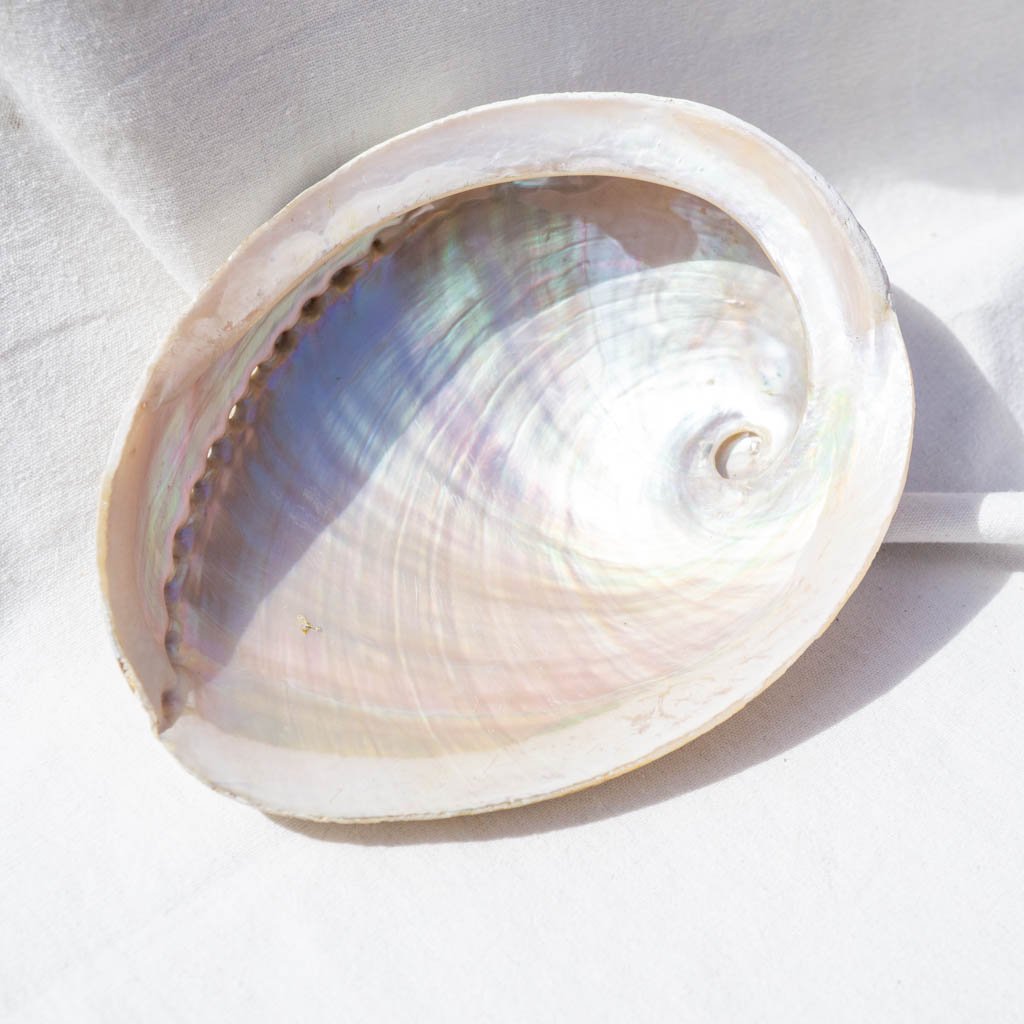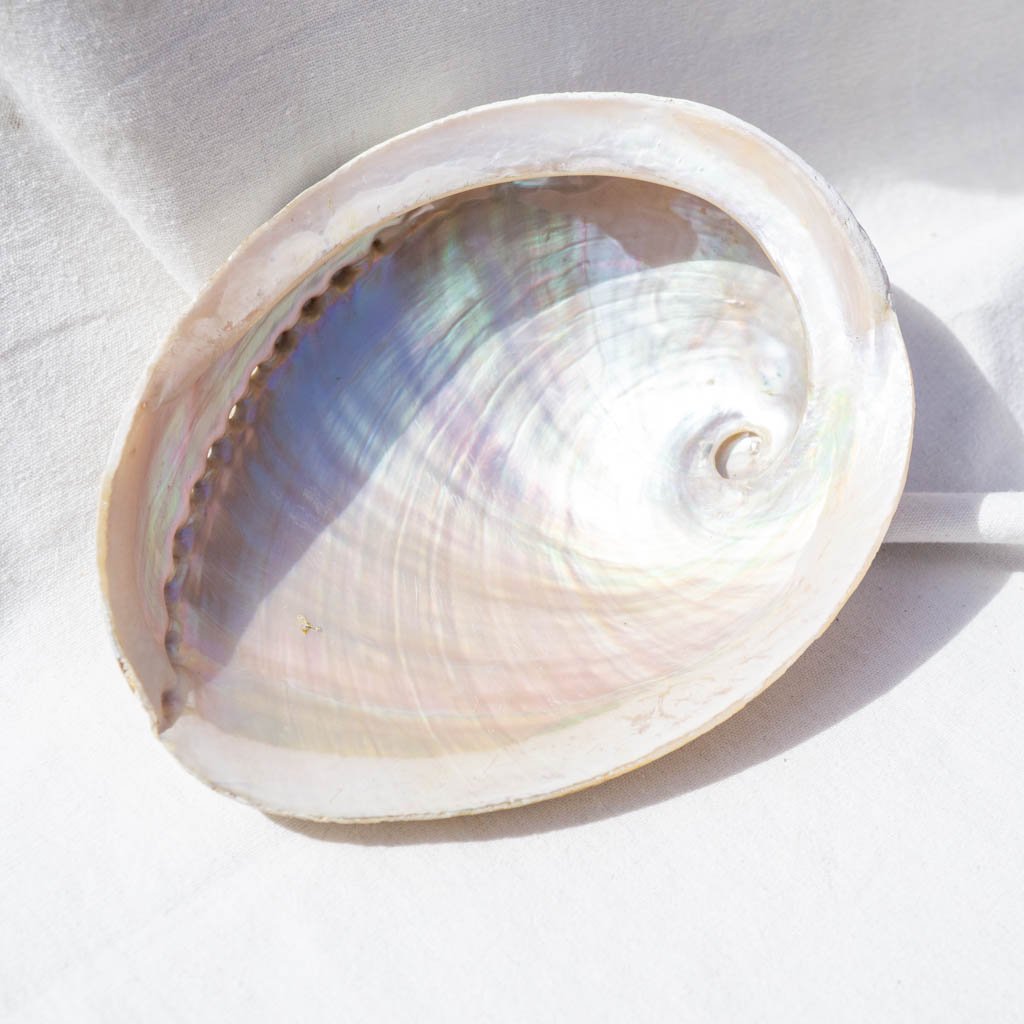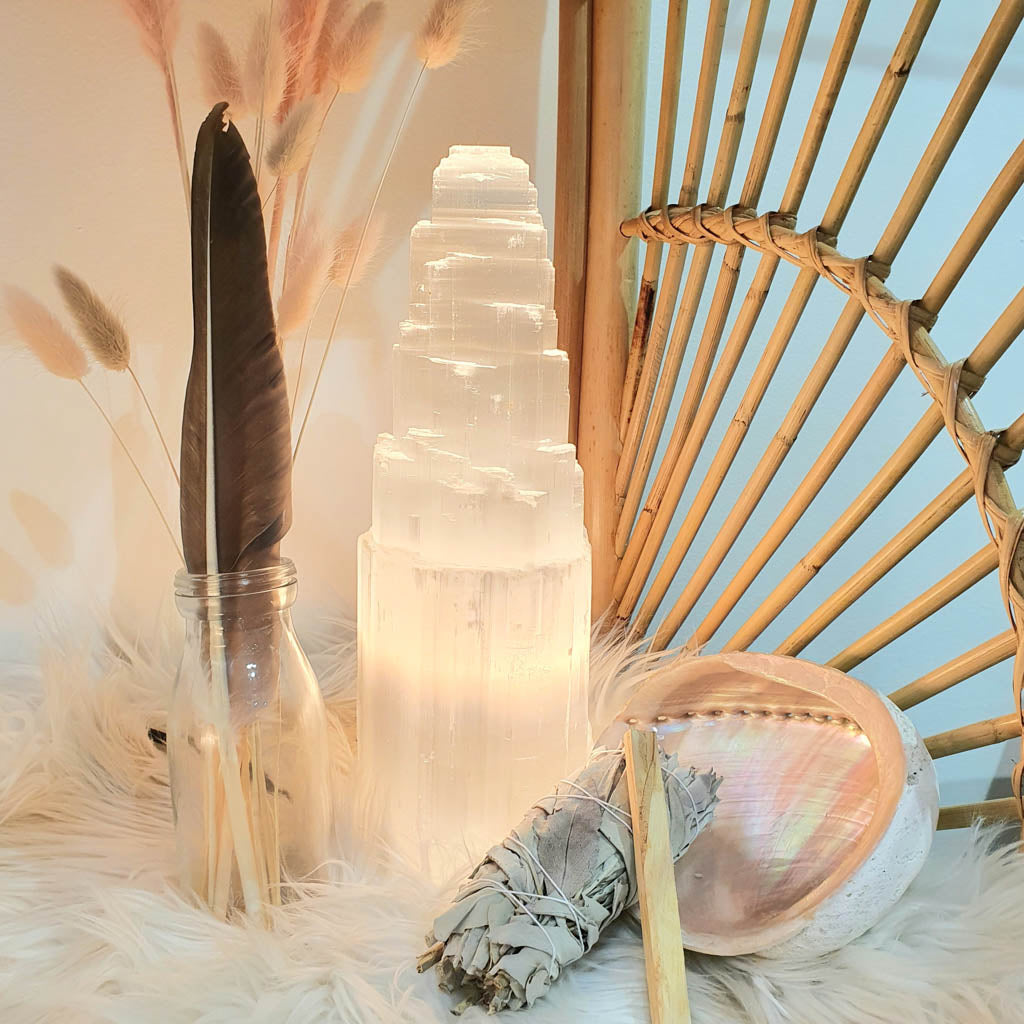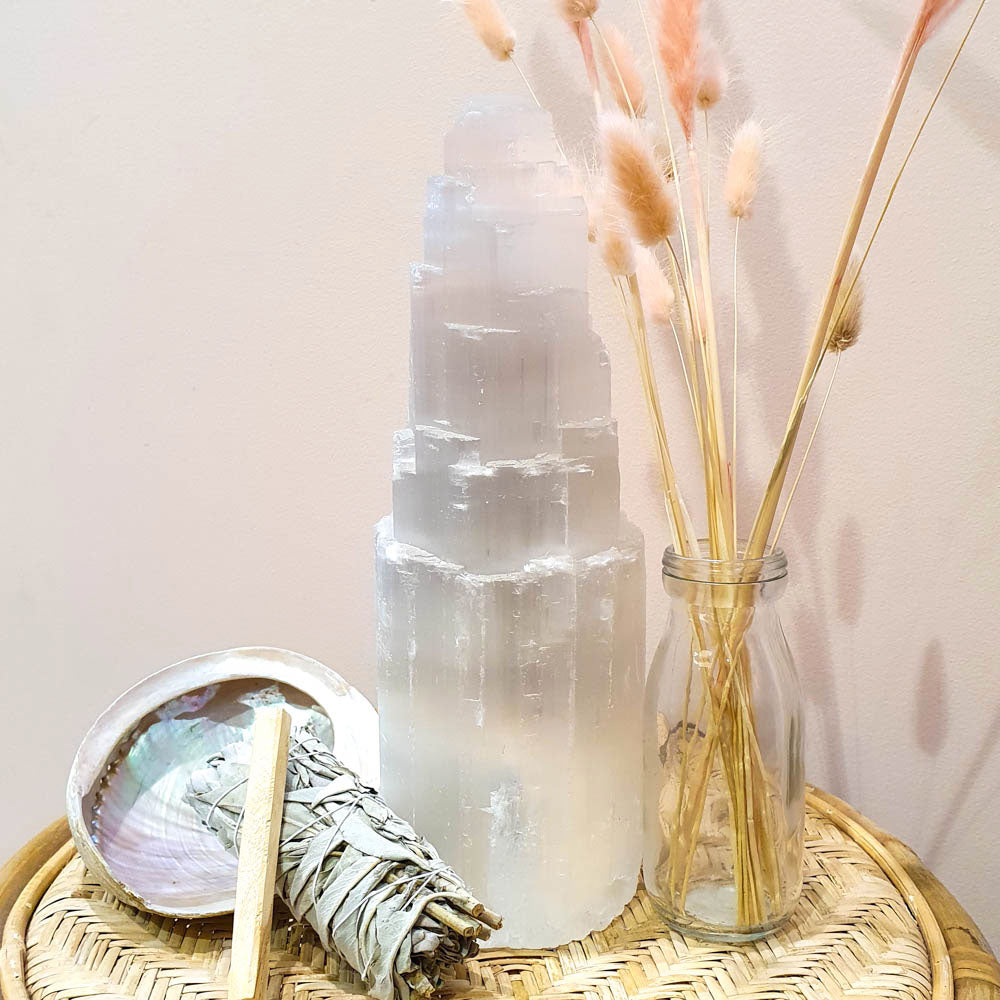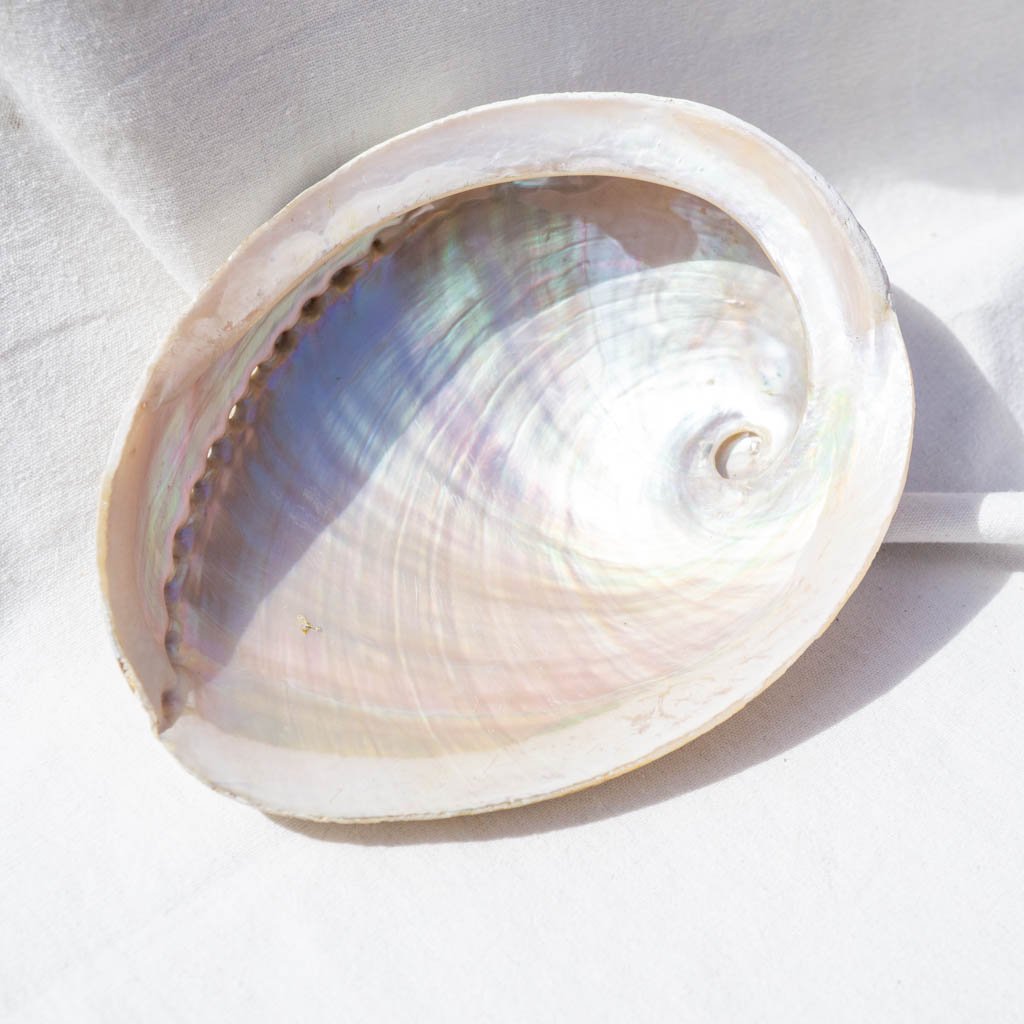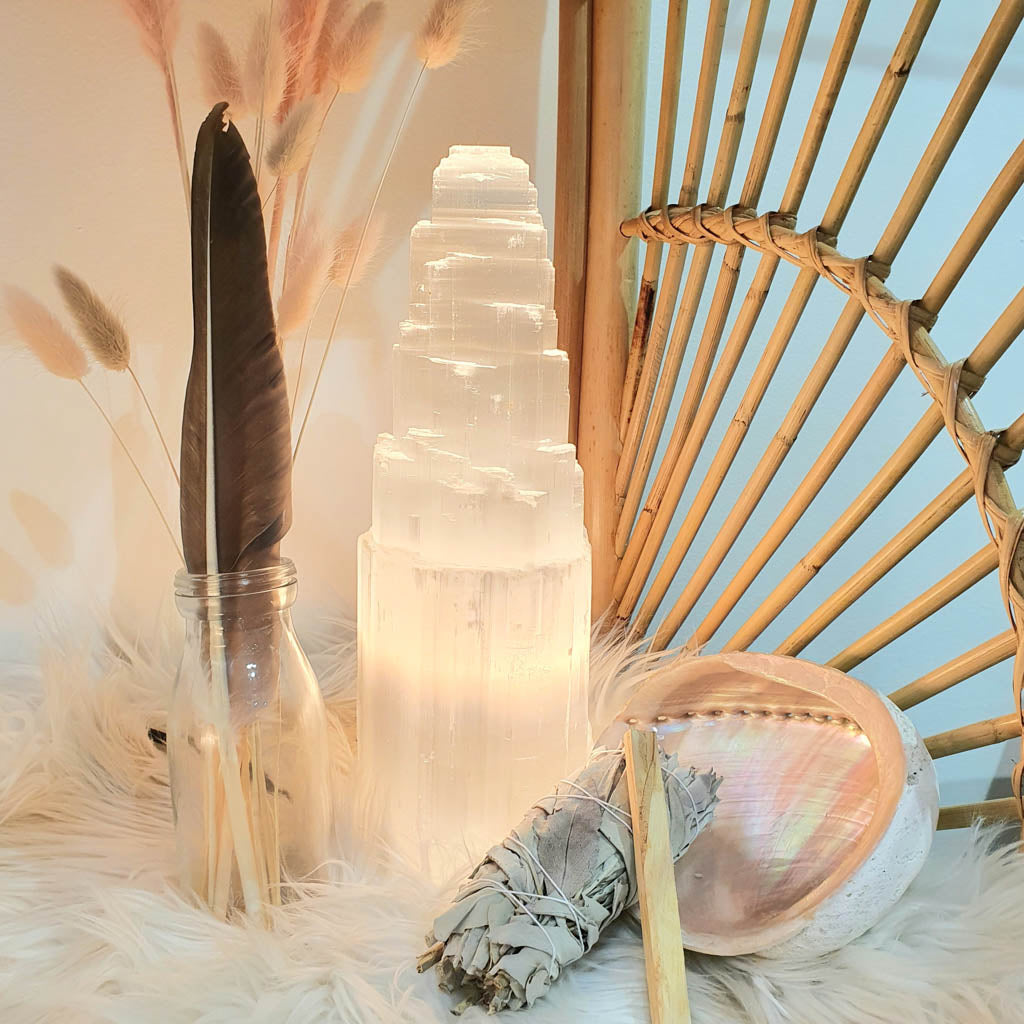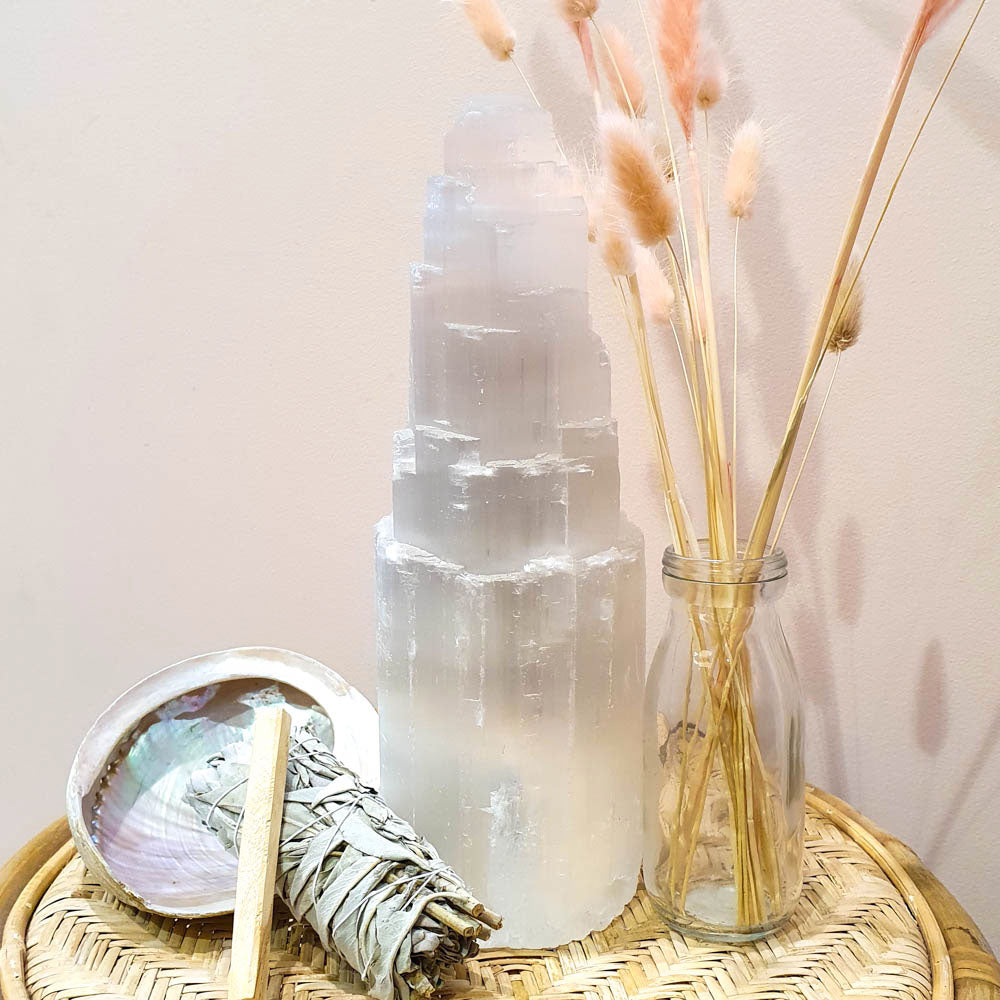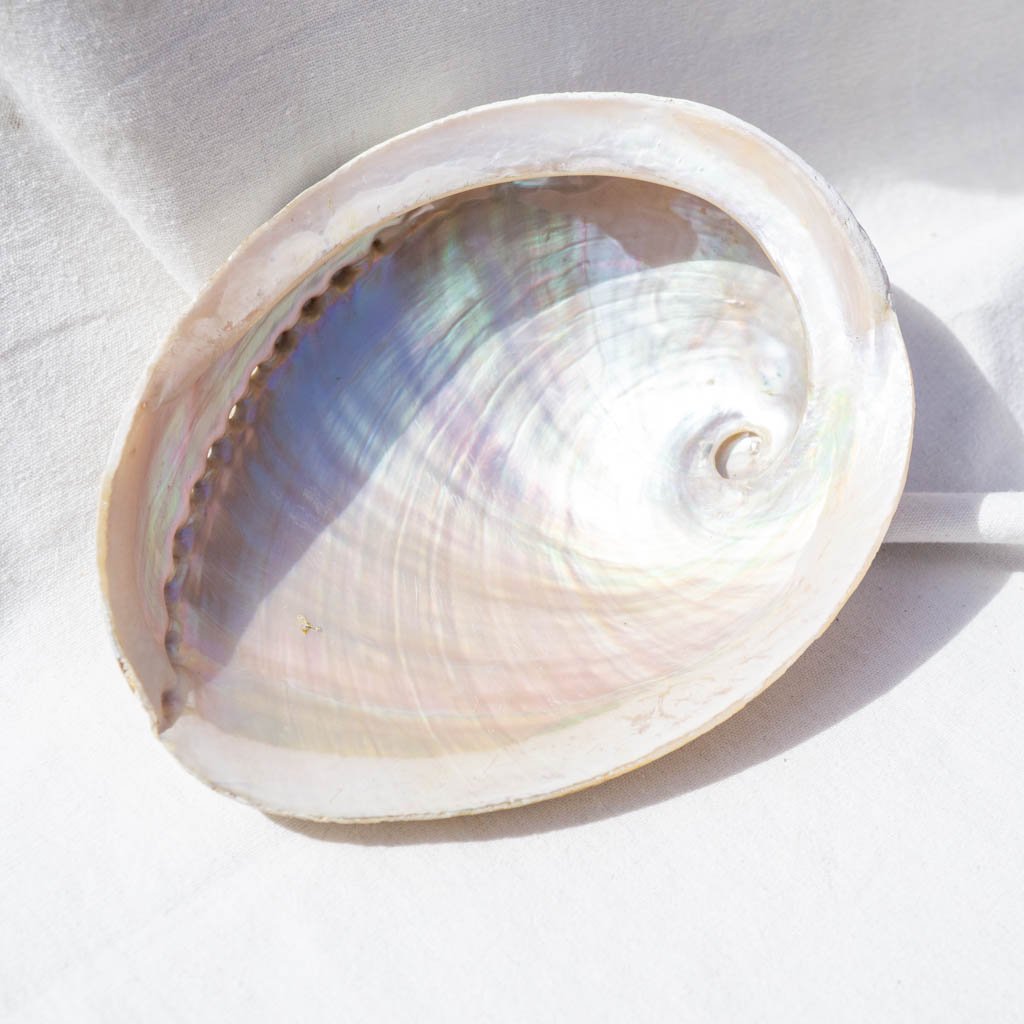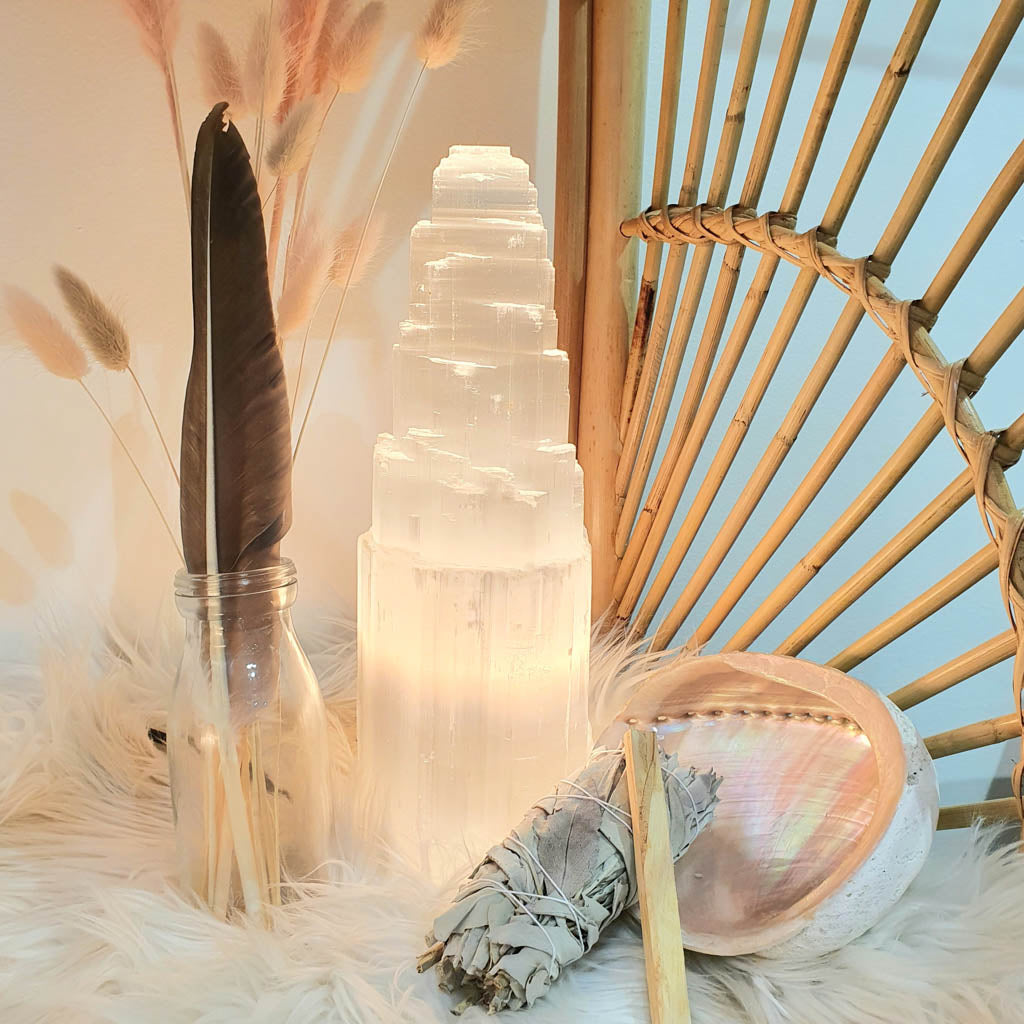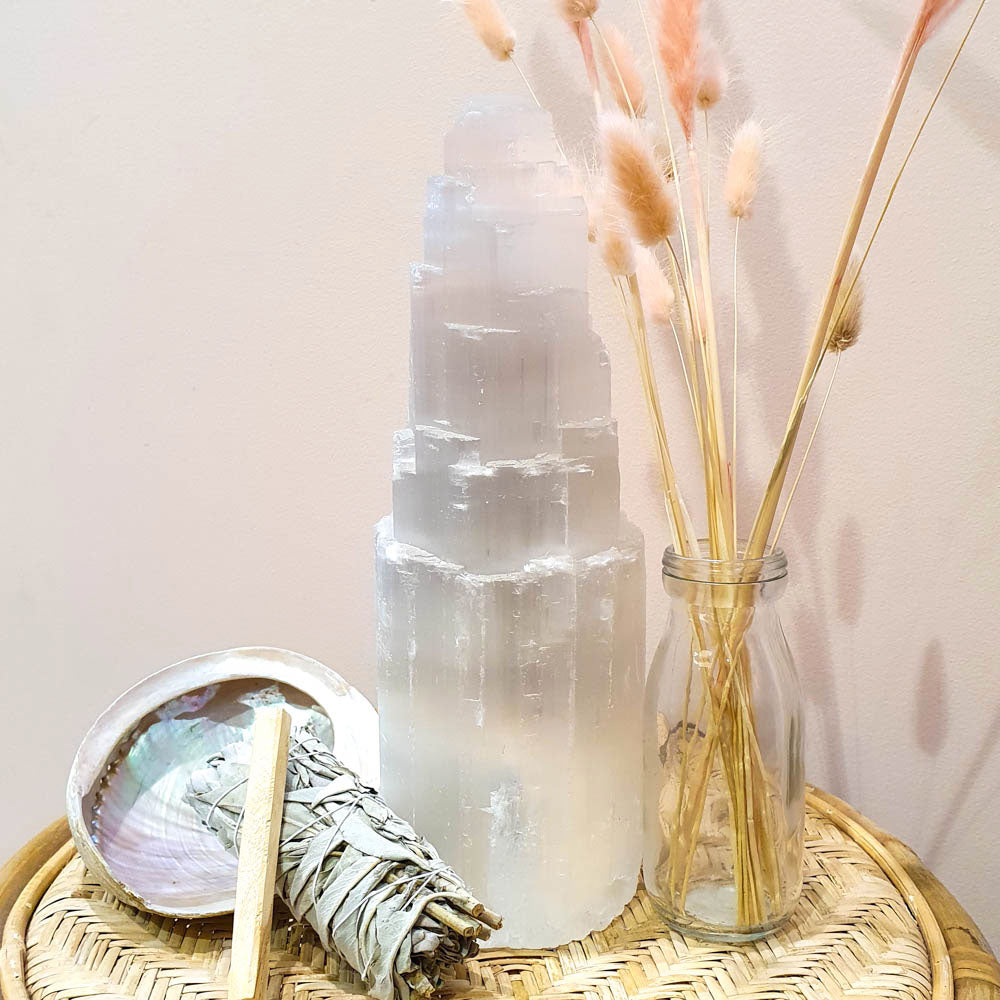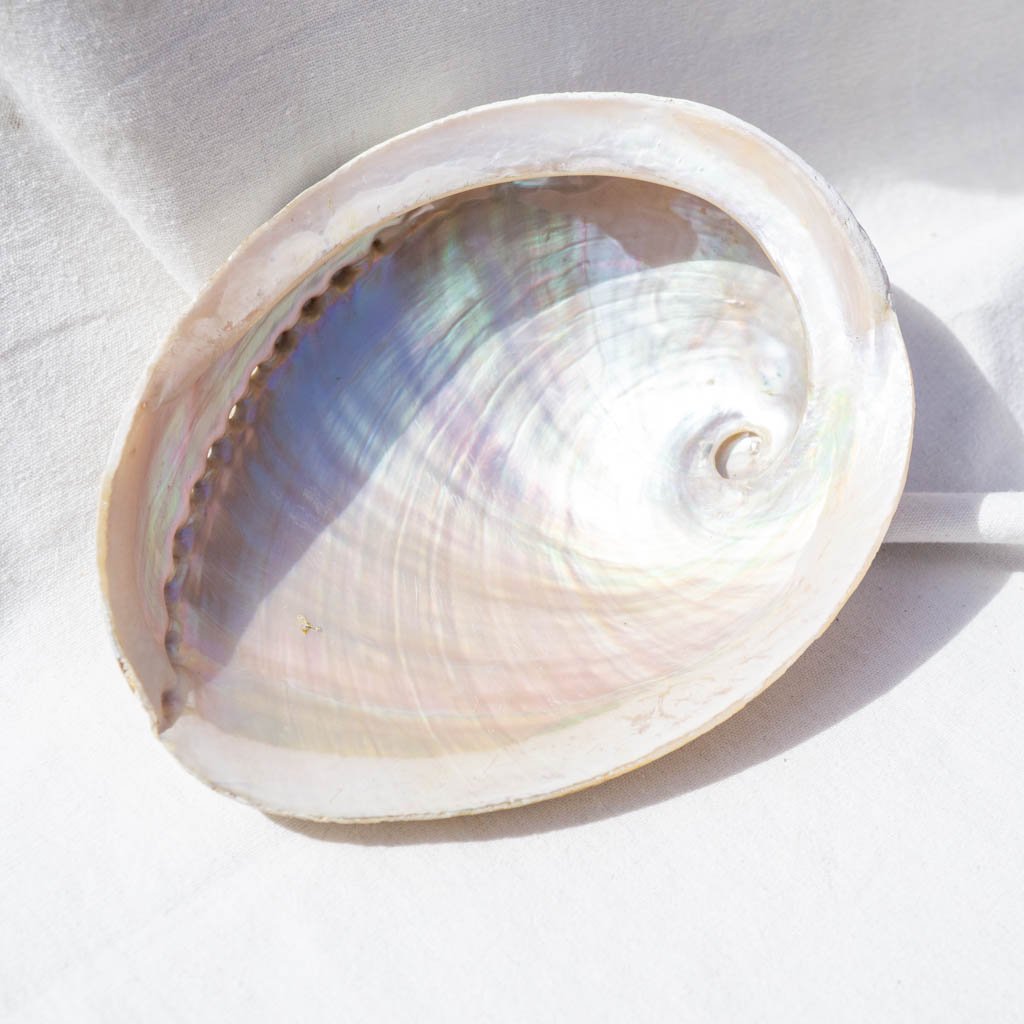 Selenite Lamp Tall + Smudge Stick Set
This lamp is stunning and will light up your space with a relaxing ambient pearl glow. This set includes smudge sticks to aid you with removing negative energy from your space.
Ideal for your meditation corner, or use with your Yoga practice. 
Included in the set:
1 x 25cm Grade-A Selenite Lamp 2.5 - 2.7kg | Morocco

1 x Light switch cord  1.9 m long 12V DC | Australian Standard
1 x Light Bulb (12W-12V DC)
1 x White Sage 11cm | Southern California 

1 x Palo Santo 10cm | Ecuador 

Smudging Instructions
Optional add on:
Australian White Abalone Shell as a Smudging Dish 12cm
Selenite Lamp
Made from selenite crystals, which is a type of gypsum mineral. They are believed to have healing properties and are often used in spiritual practices and meditation. Selenite lamps give off a soft, calming glow that many people find soothing. They can also help to purify and cleanse a space, as well as promote mental clarity and emotional balance. 
Interesting Fact: The word "selenite" is derived from the Greek word "selénitēs," which means "moonstone." This name was given to selenite because of its translucent, pearly appearance, which resembles the soft, luminous glow of the moon. The word "selénitēs" is derived from the Greek goddess of the moon, Selene.
Smudging Instructions
 Palo Santo & White Sage
1. Remove gemstone from smudge stick. Position the gemstones in the space you intend to cleanse.
Note: For Palo Santo use one stick at a time.
2. Take a moment to set your intention.
3. Light a candle then use the flame to light your smudge stick. Once the flame appears then blow out until it's just smoke and embers.
4. Walk into the smoke a few times to cleanse yourself, then move the smudge stick around your space. You may use a feather in your other hand to guide the smoke around.
5. Place the smudge stick in a fireproof dish or Abalone Shell to burn out.
Smudging Tips
- Practice Mindfulness whilst clearing the space.
- You may need to relight the smudge stick a few times during the process.
- If you have both White Sage and Palo Santo, use Sage first then Palo Santo as it has a softer, sweeter scent that will leave your space feeling warm and welcoming.
- If you have smudge sticks leftover after use, you may re-use it for next time.
Christmas cut-off dates Australia
Within Aus (except WA and NT)
Order by: Parcel Post Dec 15 | Express Dec 19

WA and NT
Order by: Parcel Post Dec 12 | Express Dec 17

REGULAR SHIPPING $9.95 - $12.95

EXPRESS SHIPPING $15 - 17.95

Free CLICK & COLLECT from Hawthorn, VIC
Mon to Sat 11am - 5pm

FREE regular shipping on orders $200 and over