Free Shipping AUS wide on orders over $200 | Buy Now Pay Later Available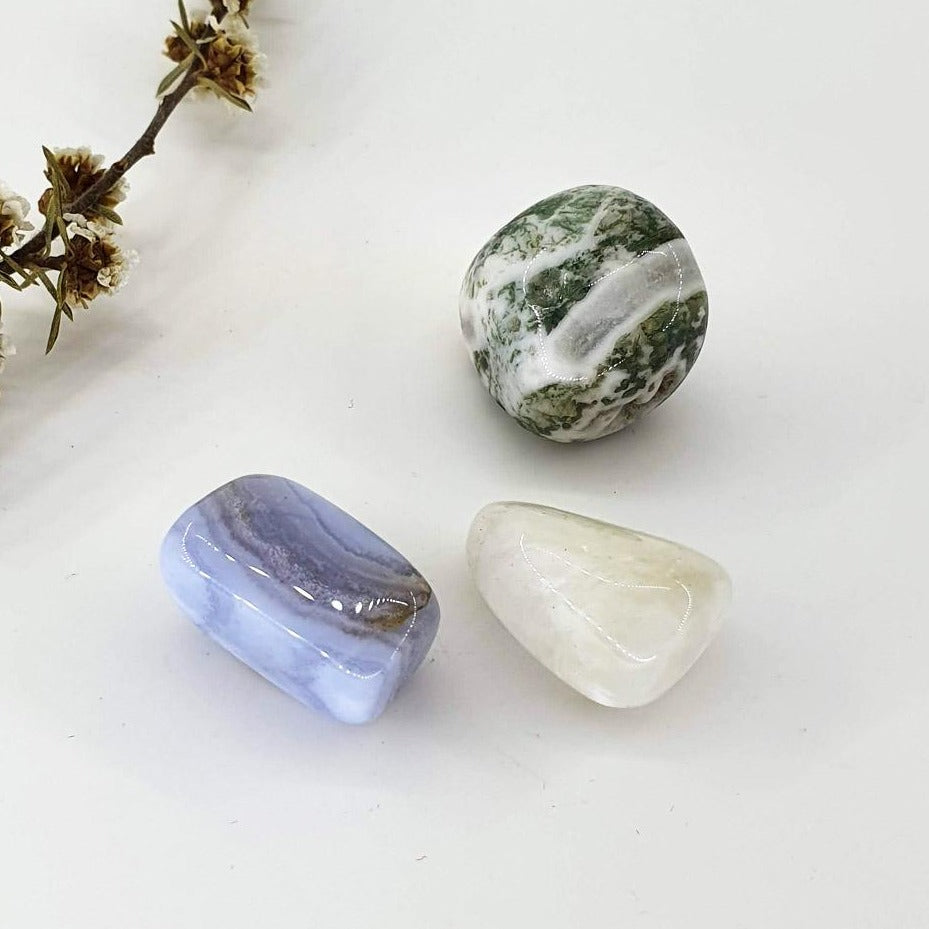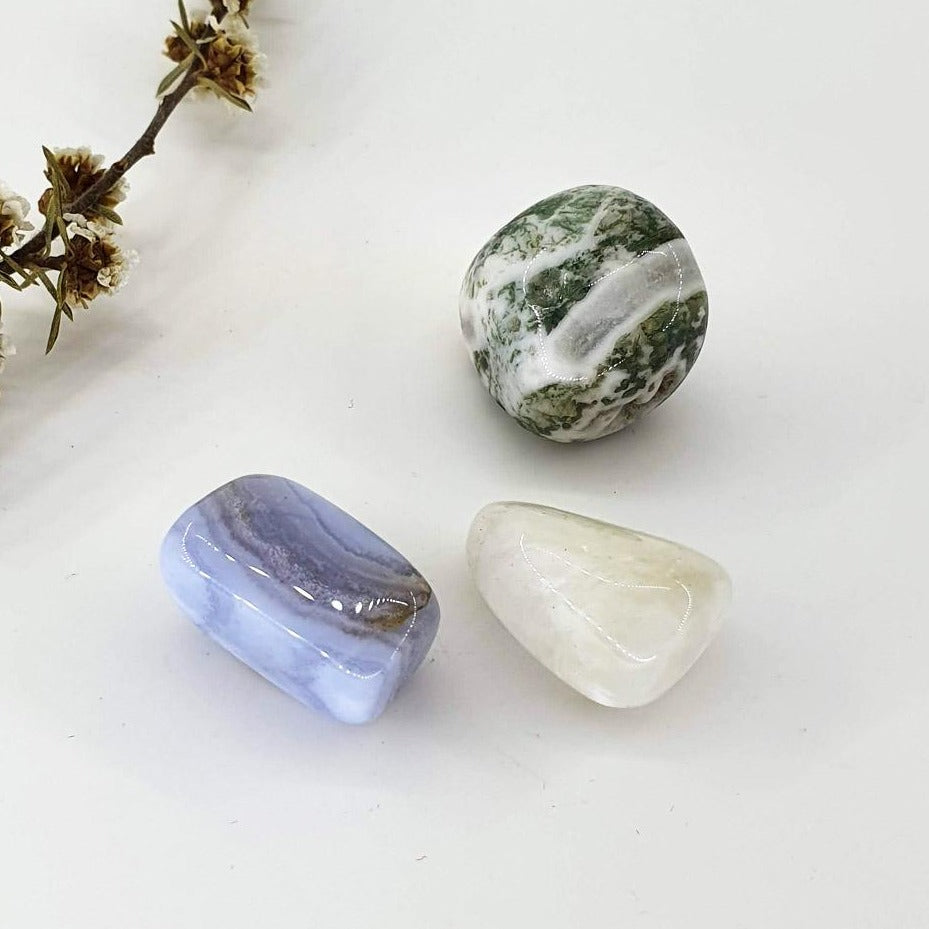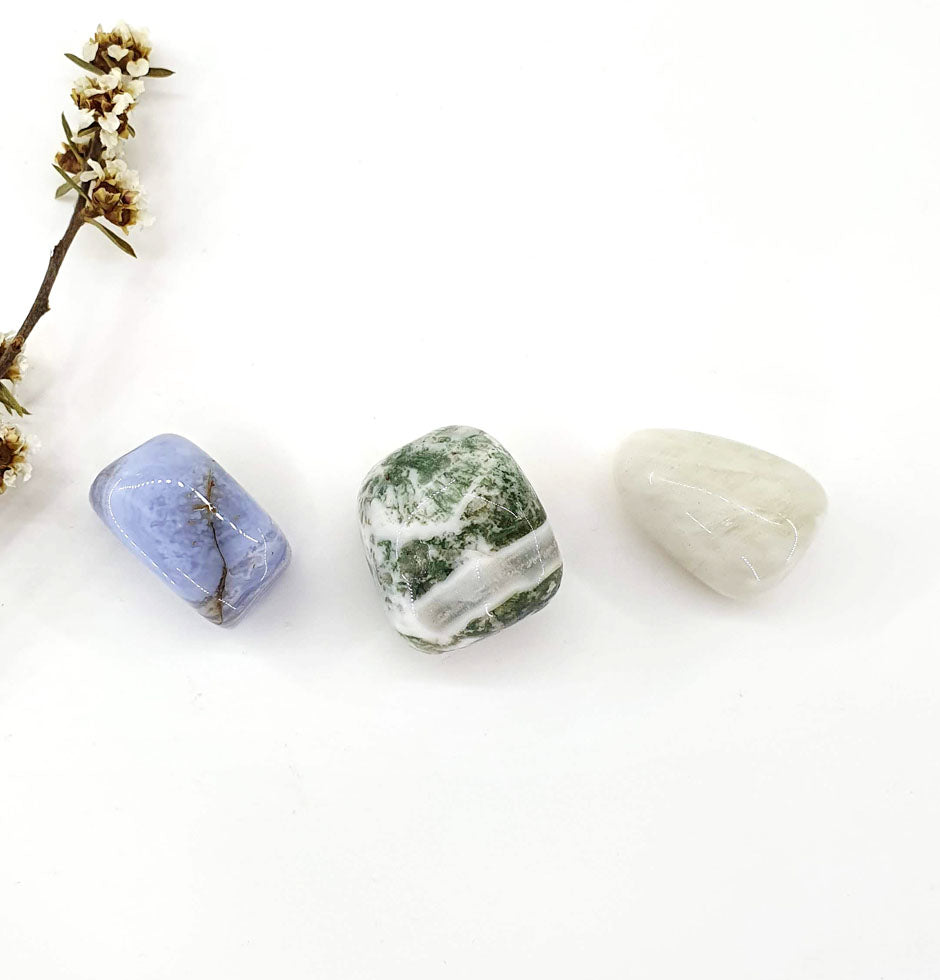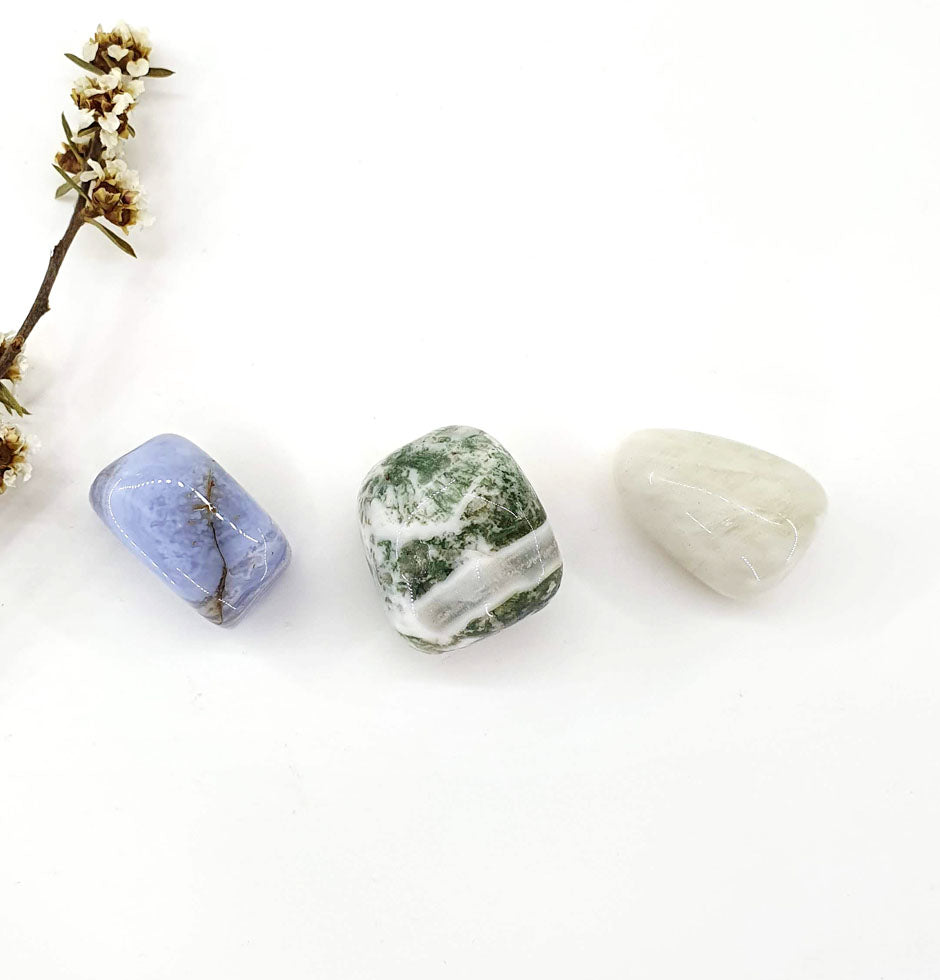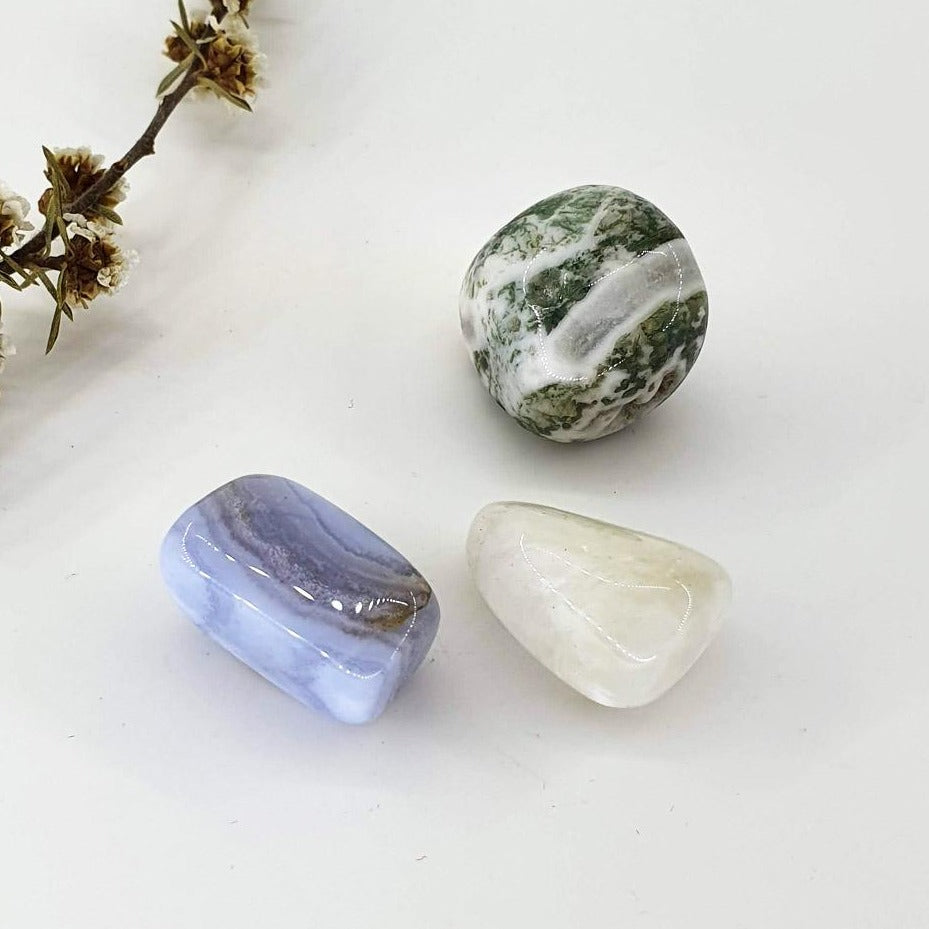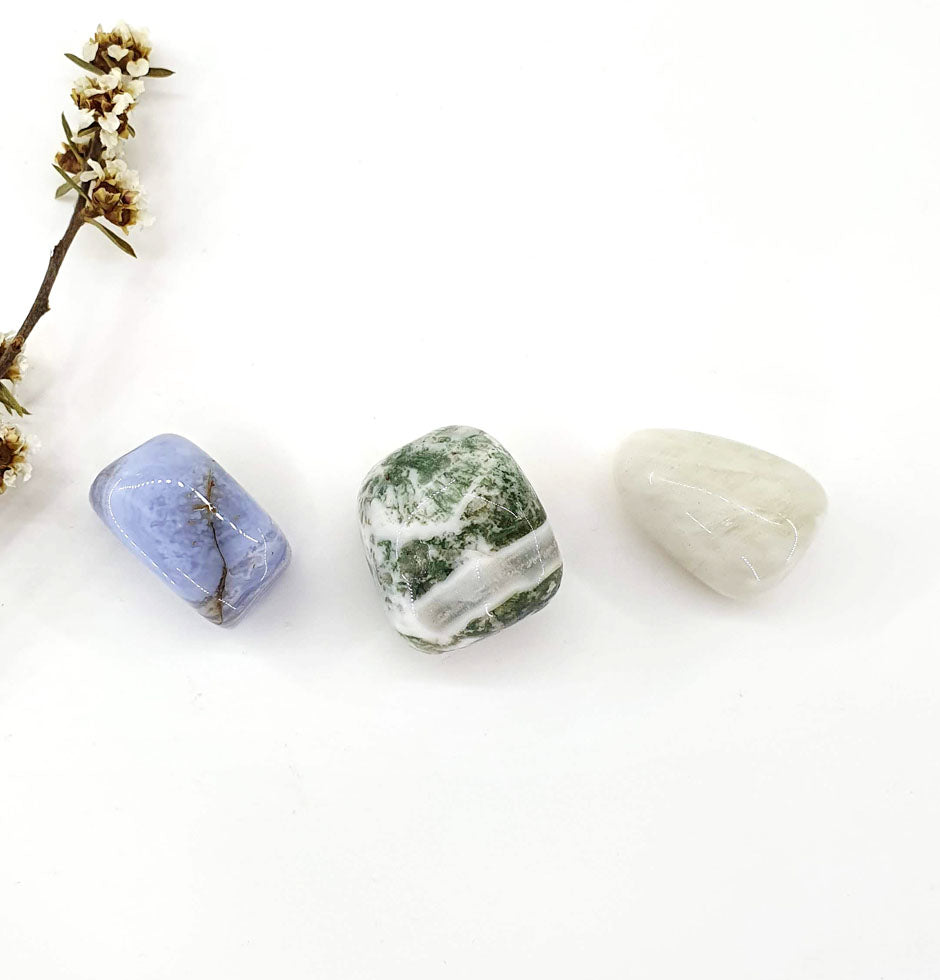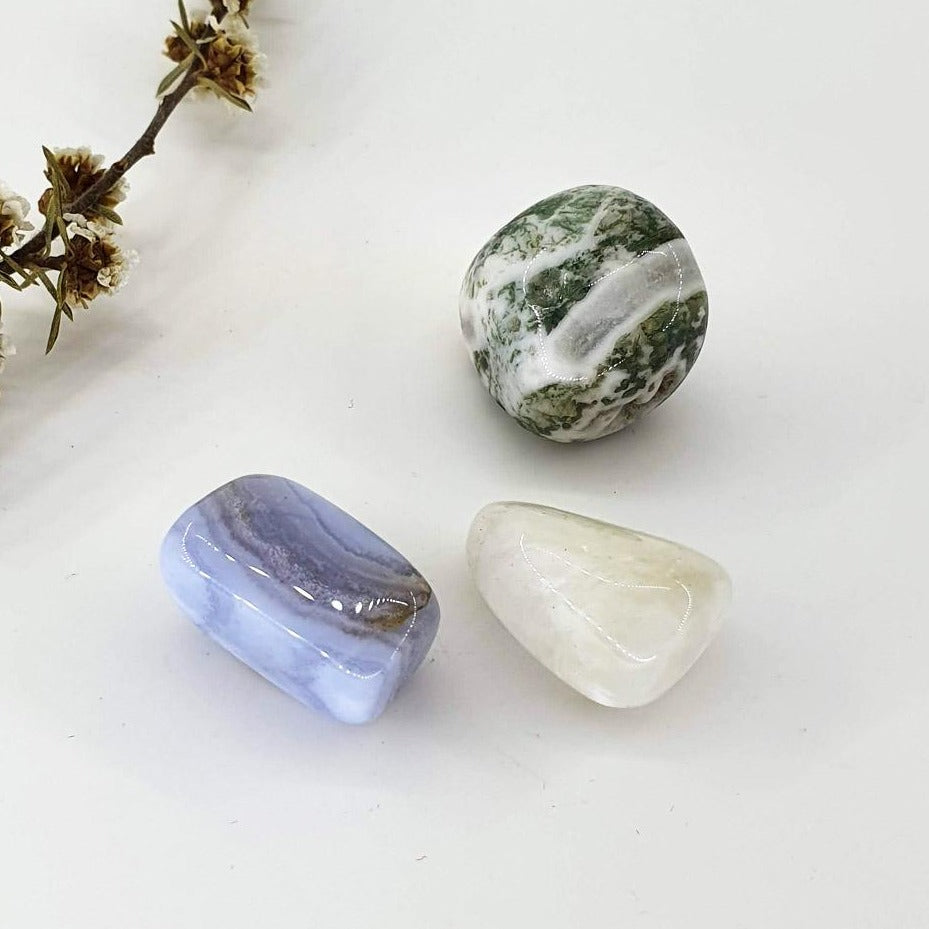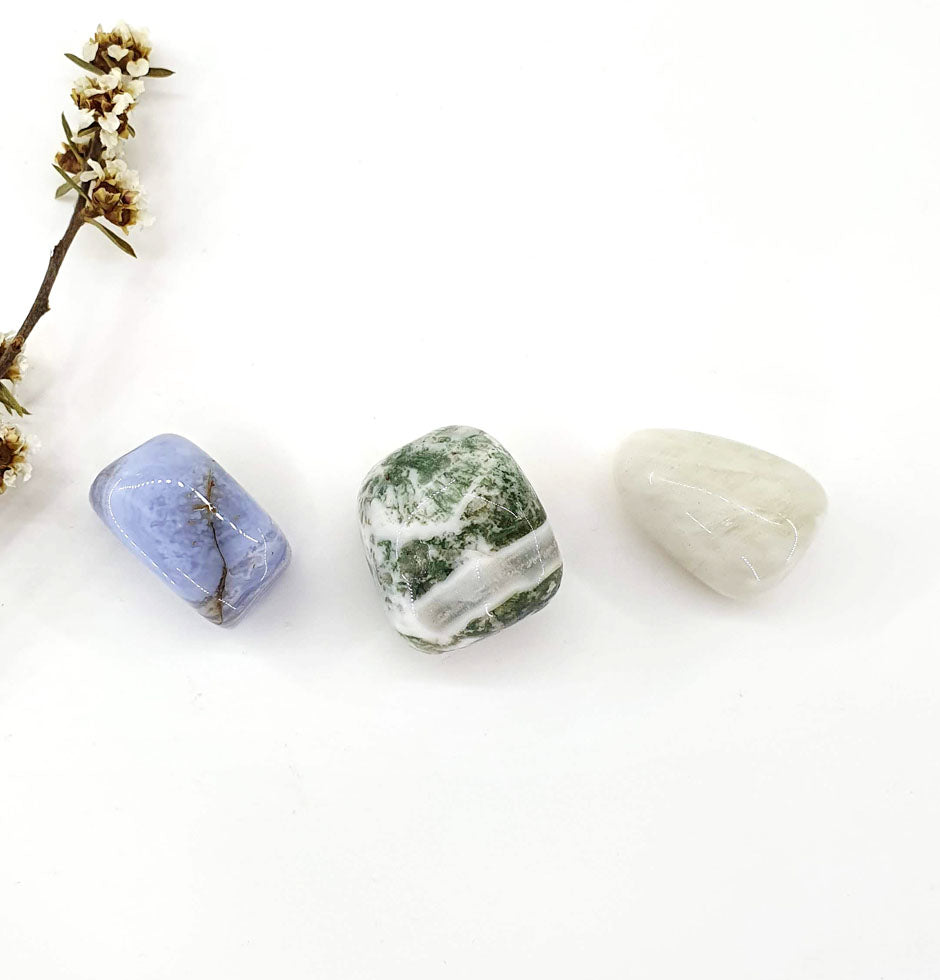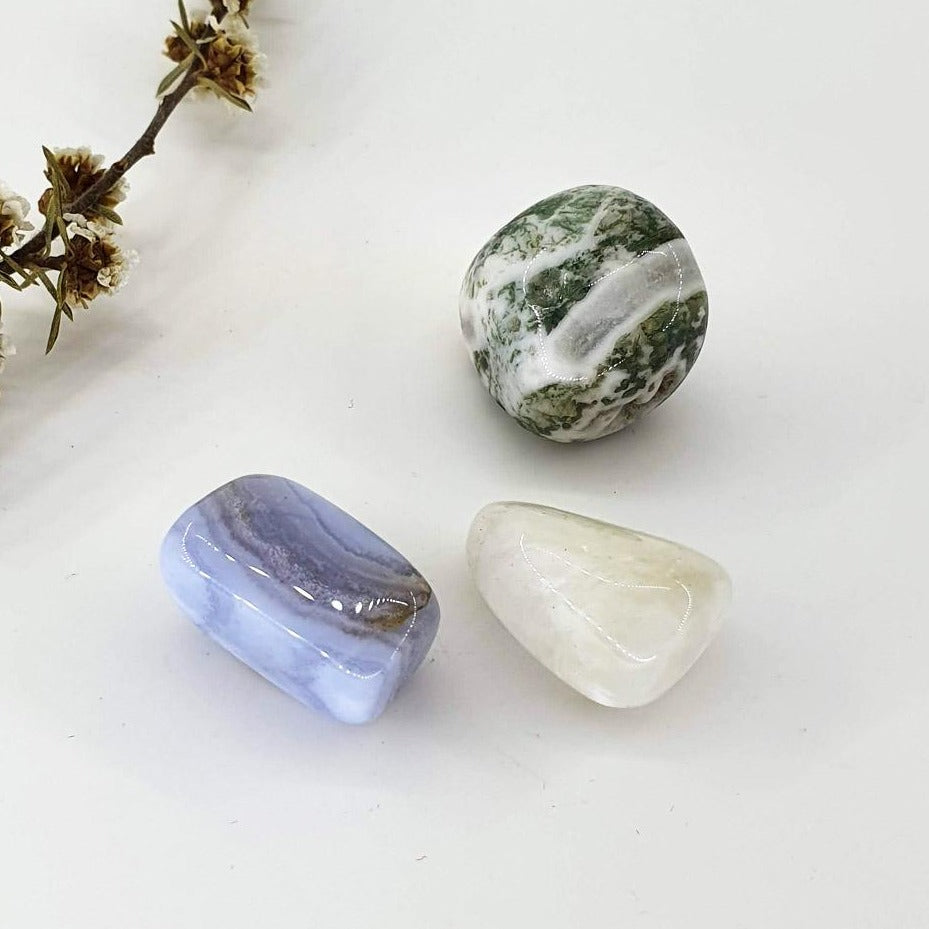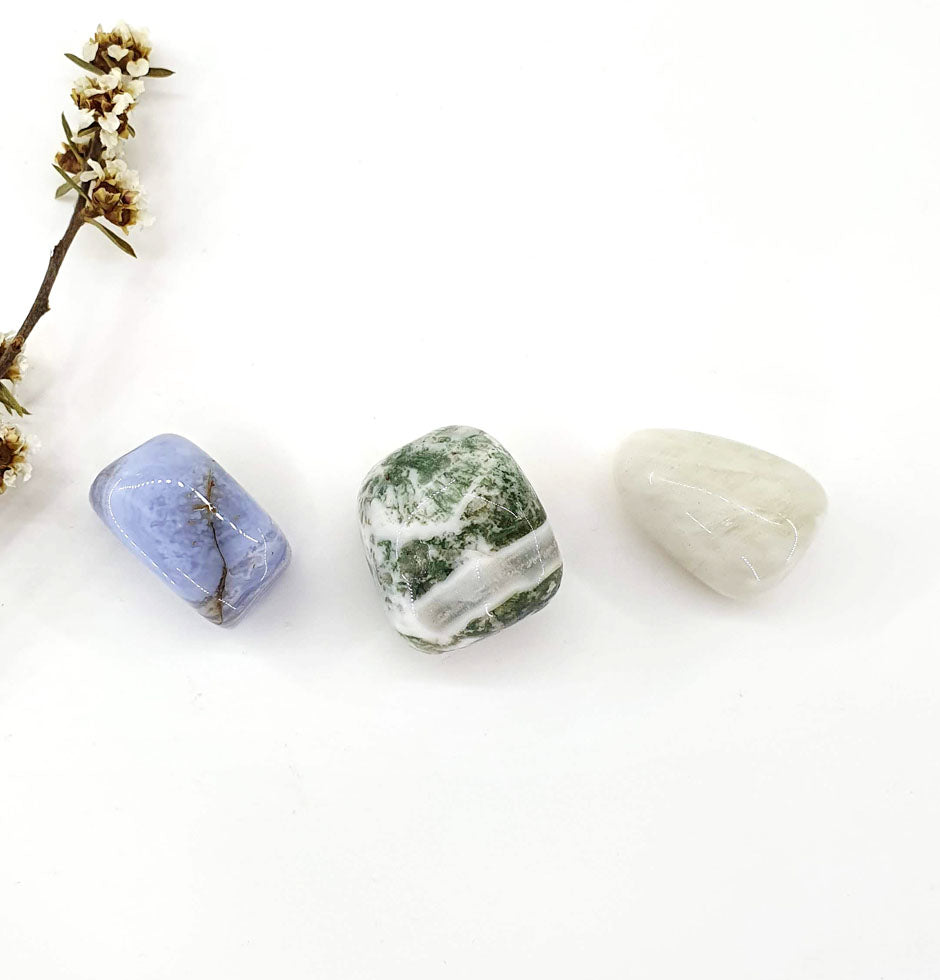 Soothing + Growth Gemstone Kit
A carefully selected collection of moon charged crystals, these stones are chosen for their unique properties, together they are aesthetically pleasing as well as being able to bring you their magical energy.
Each kit comes with 3 healing gemstones- Tree Agate, Moonstone + Blue Lace Agate, in a keepsake gemstone pouch. 
Place the crystals in your living space, by your bed for calming energies at night or carry them with you wherever you go. 
You will receive a card with each stones properties.
Tree Agate
Gentle Tree Agate is soothing and calming. Tree Agate brings our focus to the oneness of us all, dissolving egoism and arrogance.
Blue Lace Agate
A beautiful light blue/lilac banded Agate stone, this stone is very soothing, calming + brings stress relief. It is a symbol of freedom and serenity.
Moonstone
A stone for new beginnings, Moonstone brings inner strength and growth. Moonstone enhances intuition, promotes inspiration, success and good fortune in love and business matters.
REGULAR SHIPPING $9.95 - $12.95
Metro areas up to 3 - 4 business days. Rural areas up to 6 business days.

EXPRESS SHIPPING $15 - 17.95
Metro areas 1-2 business days

Free CLICK & COLLECT from Hawthorn, VIC
Mon to Sat 11am - 5pm

FREE regular shipping on orders $200 and over