Free Shipping AUS wide on orders over $200 | Buy Now Pay Later Available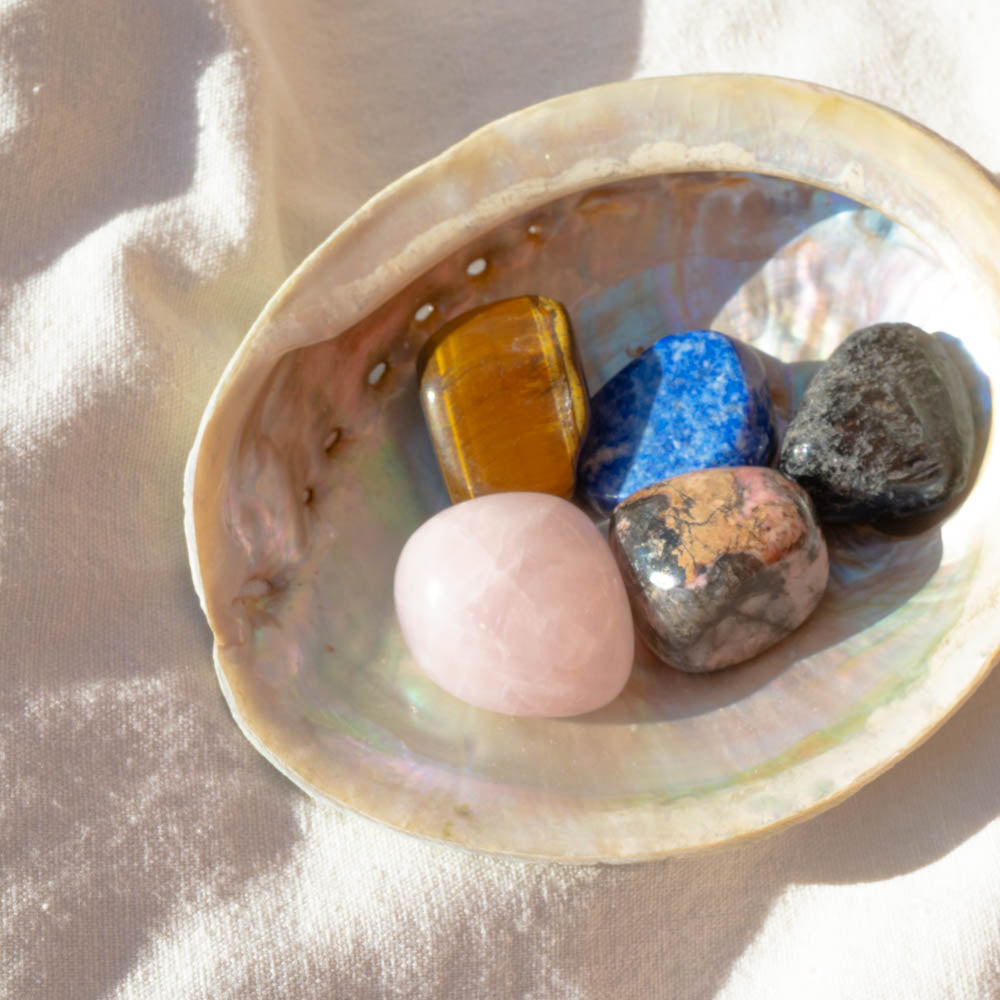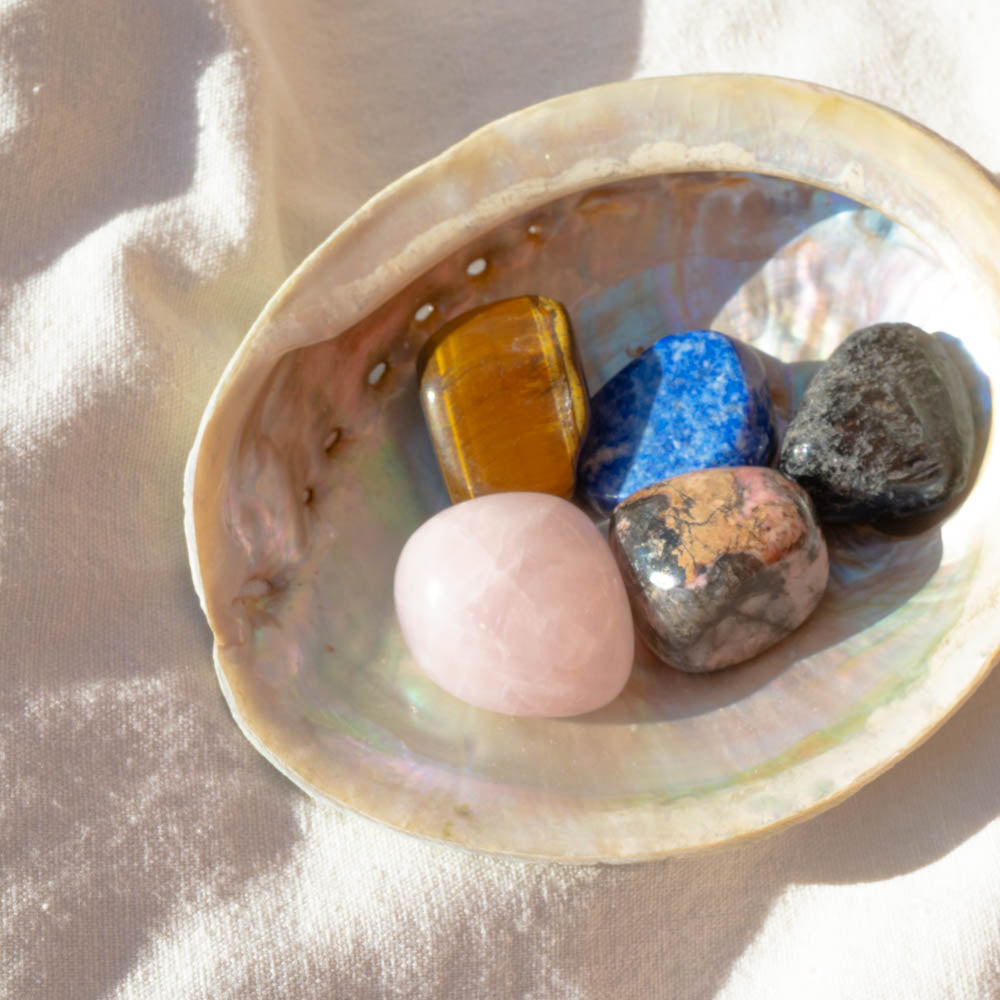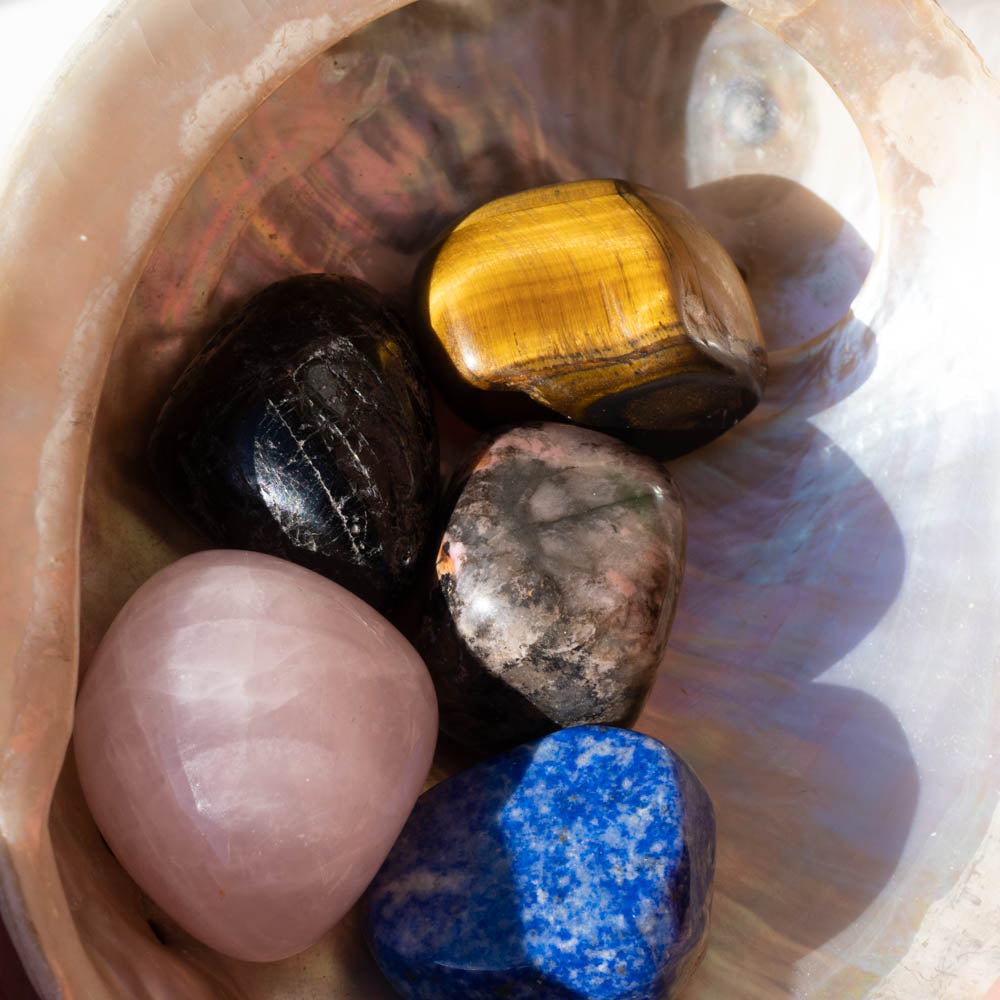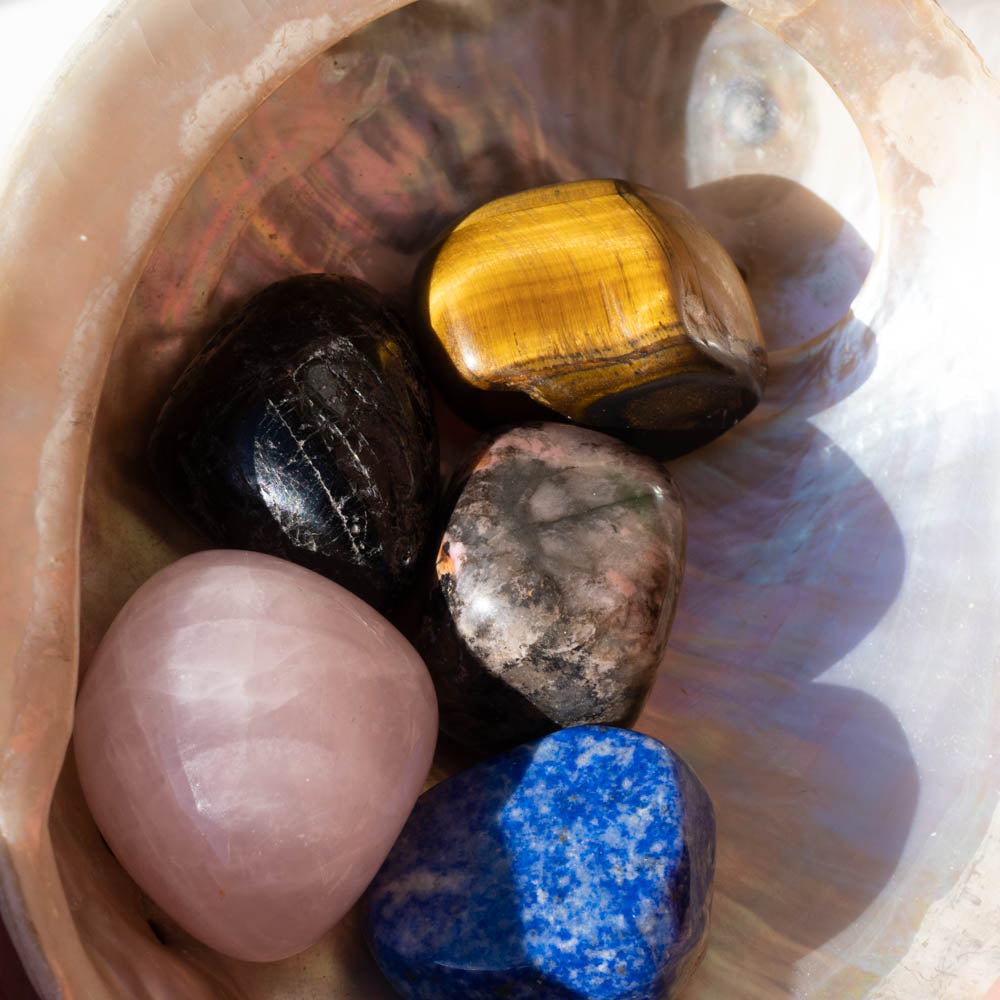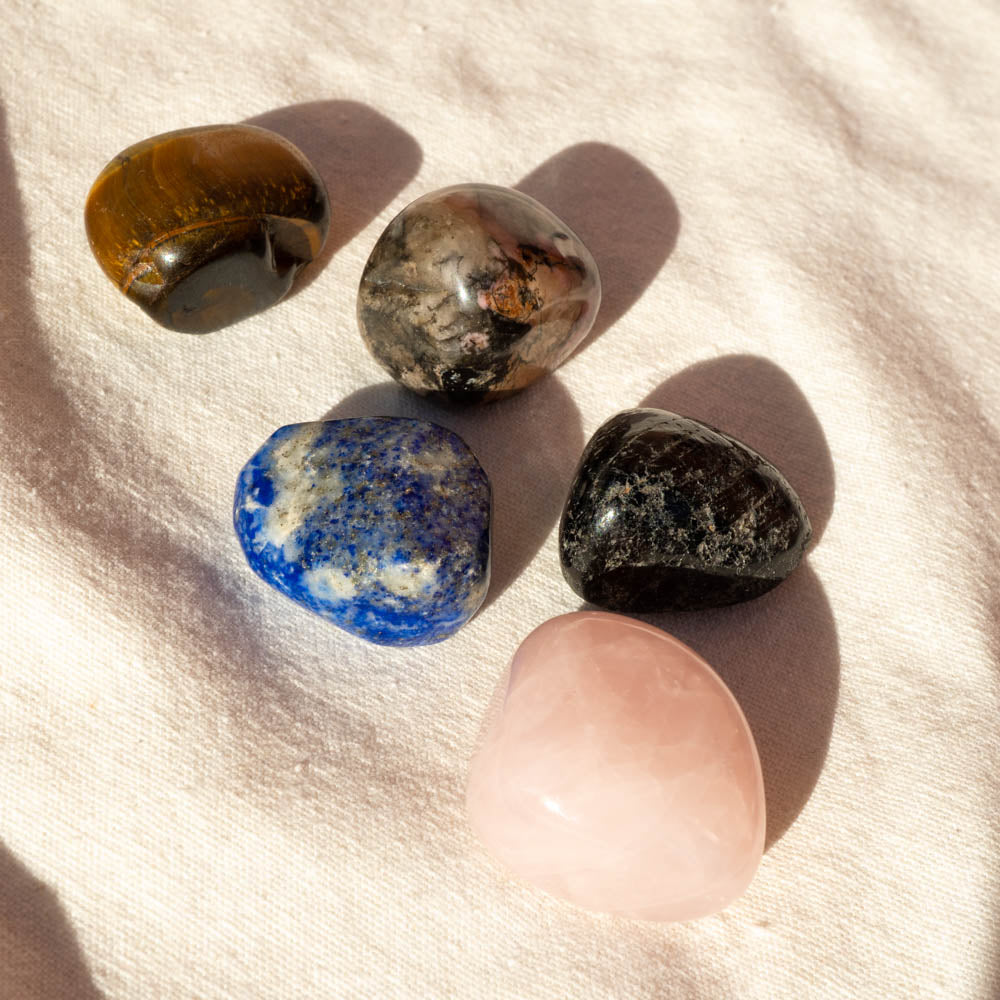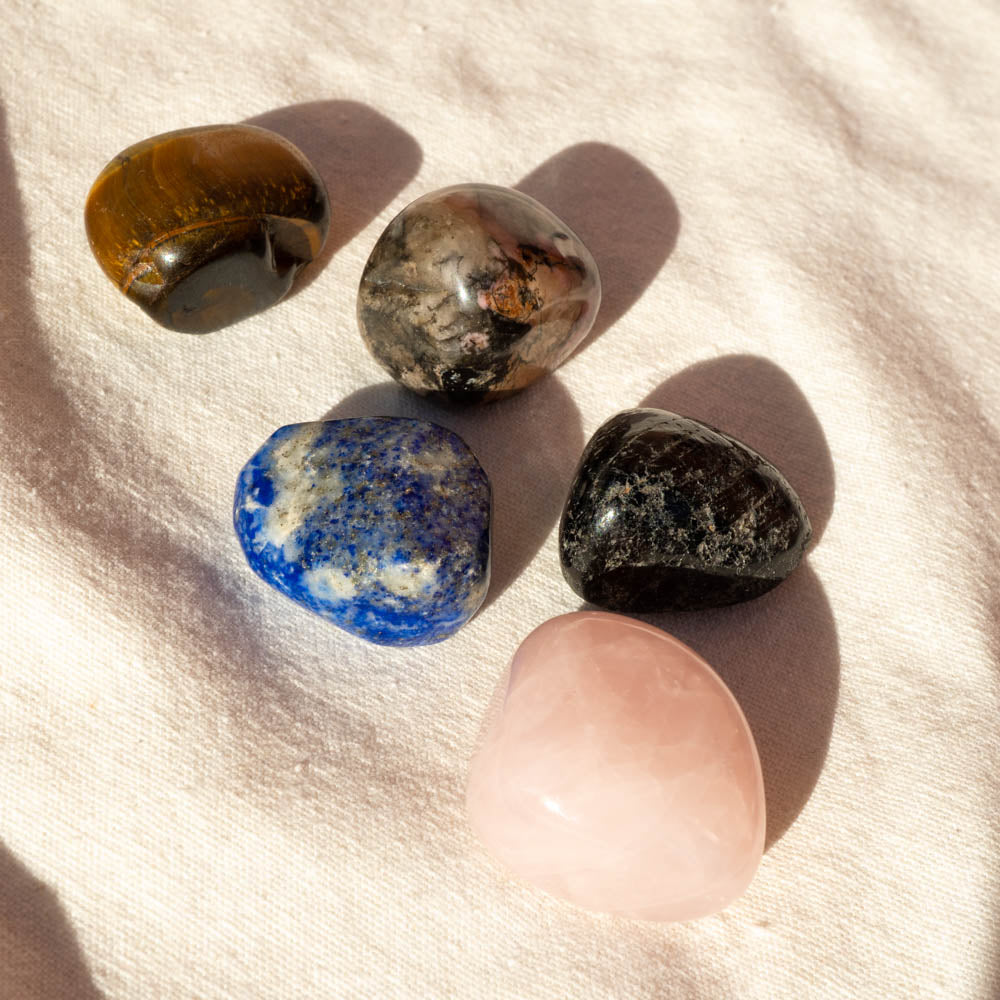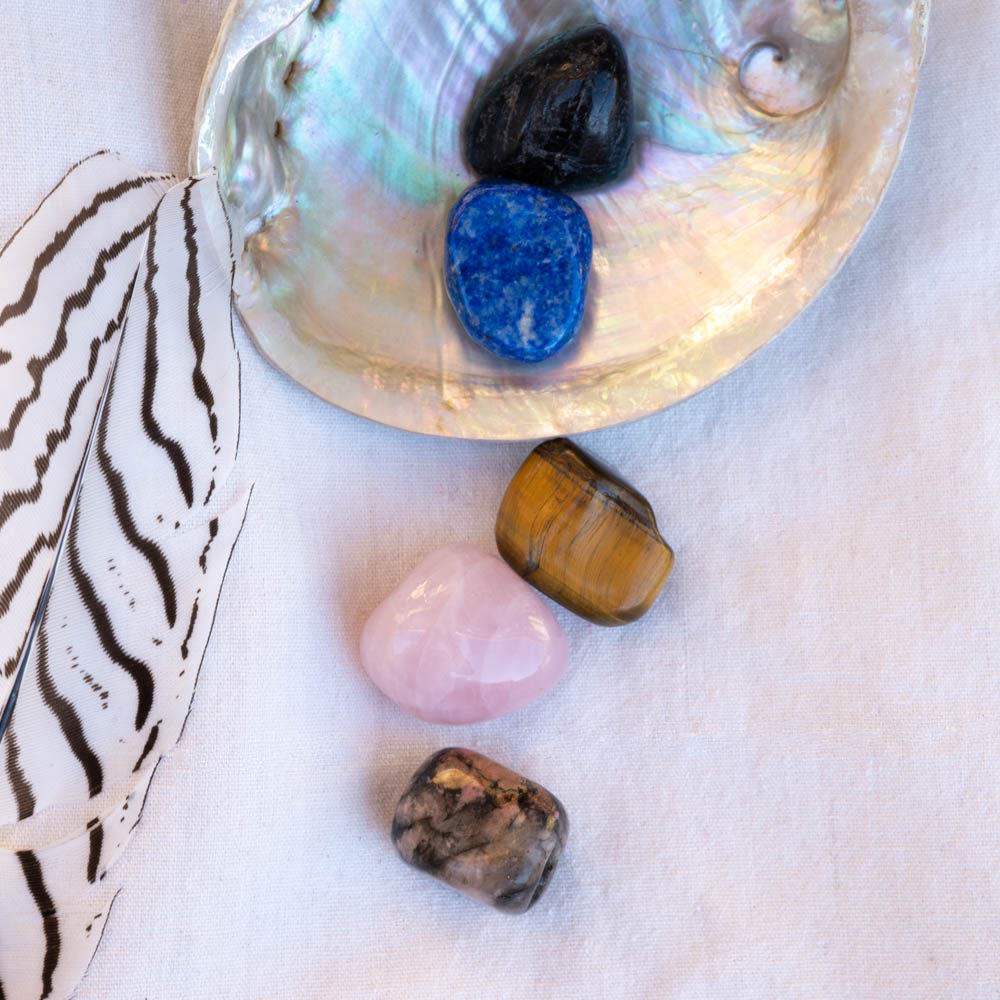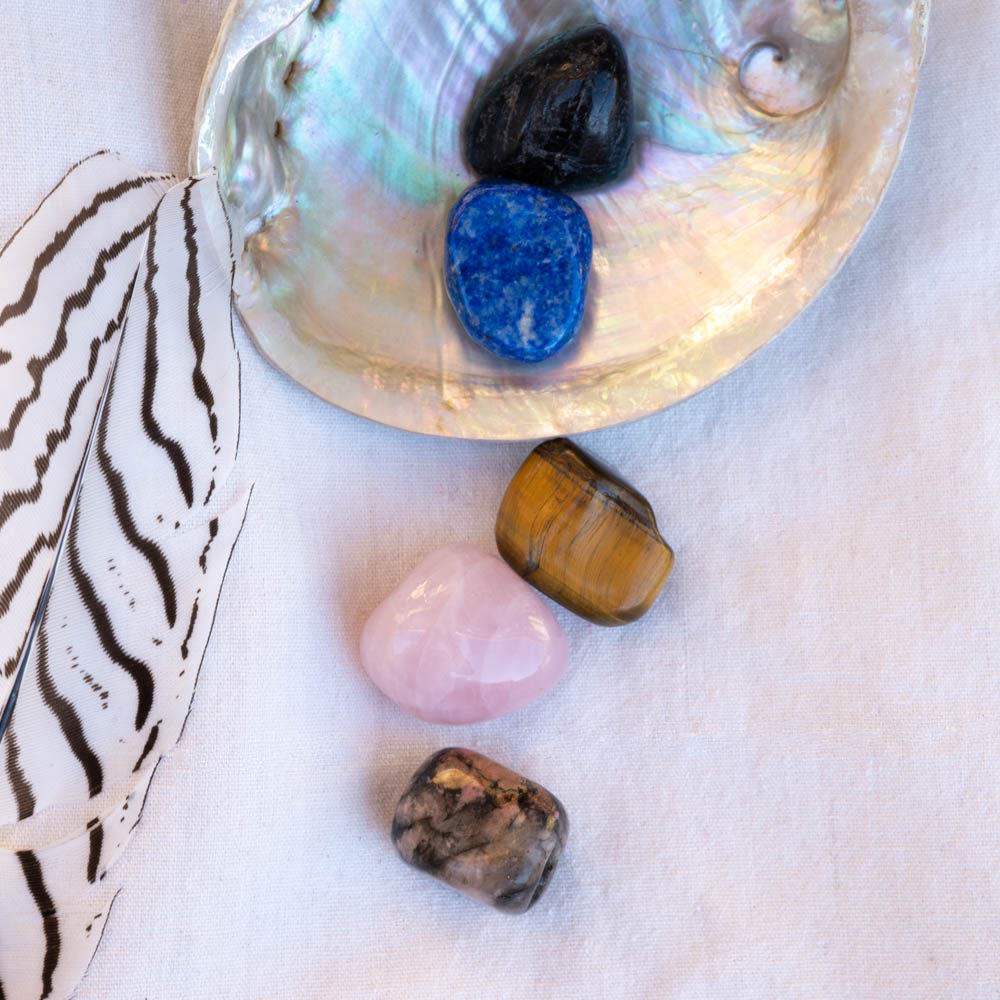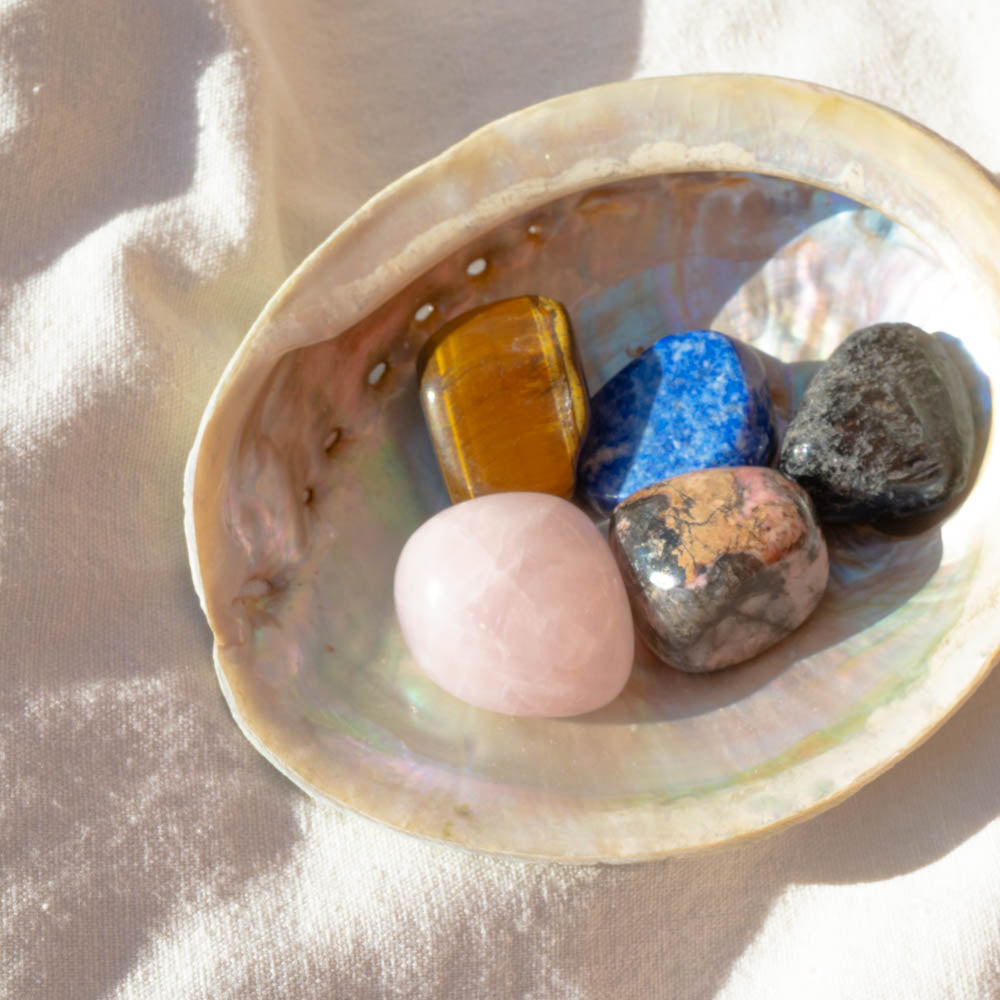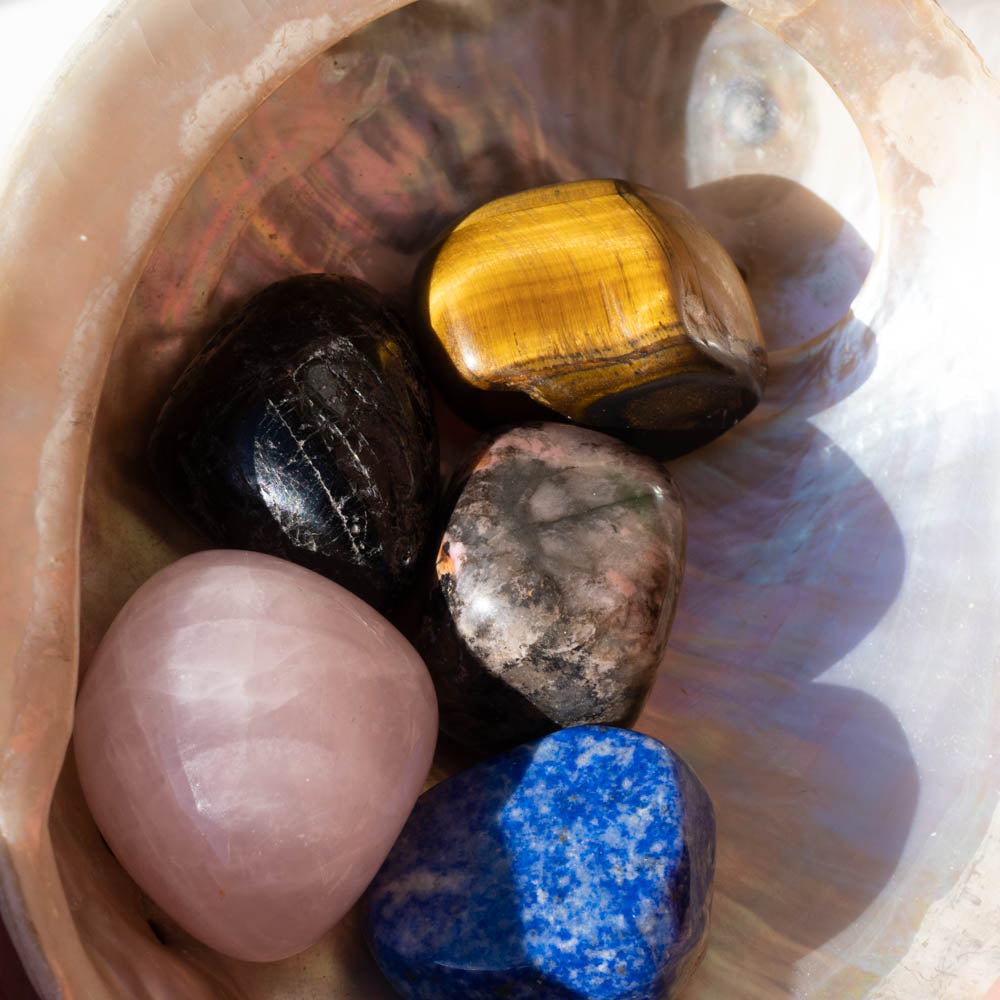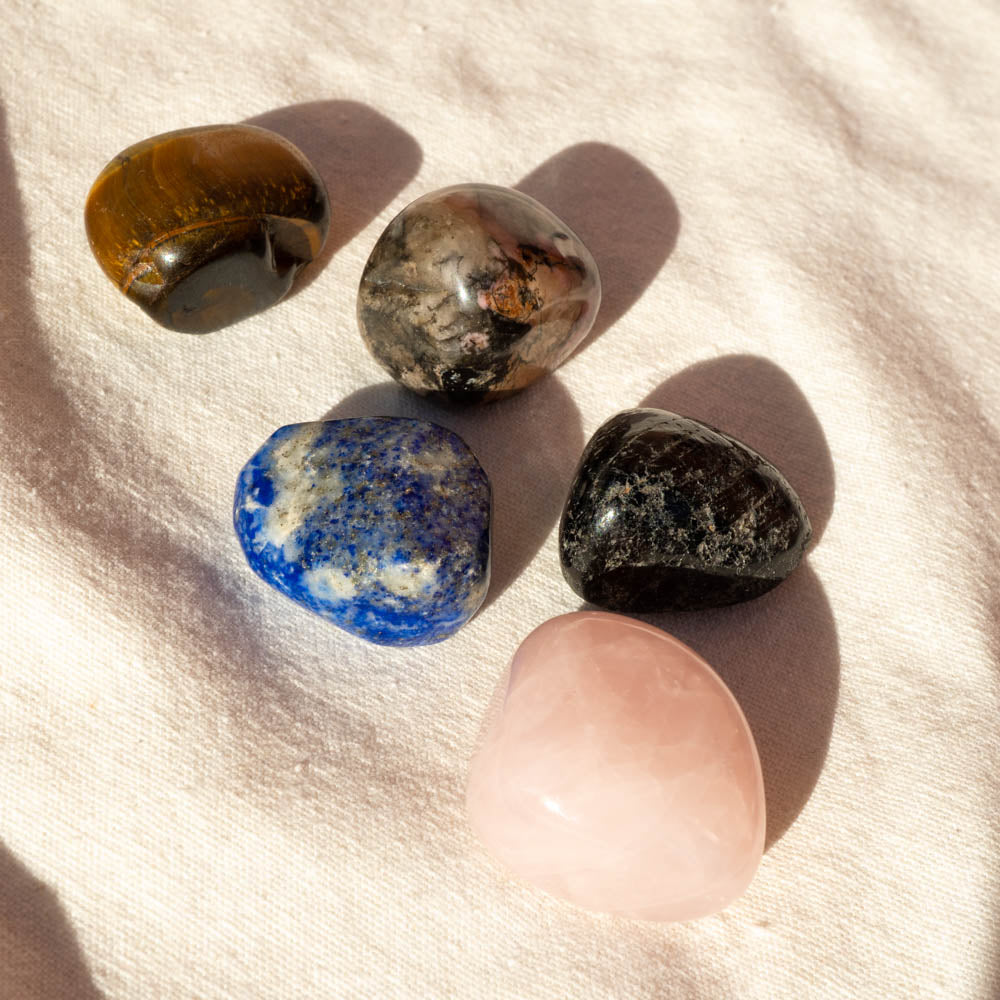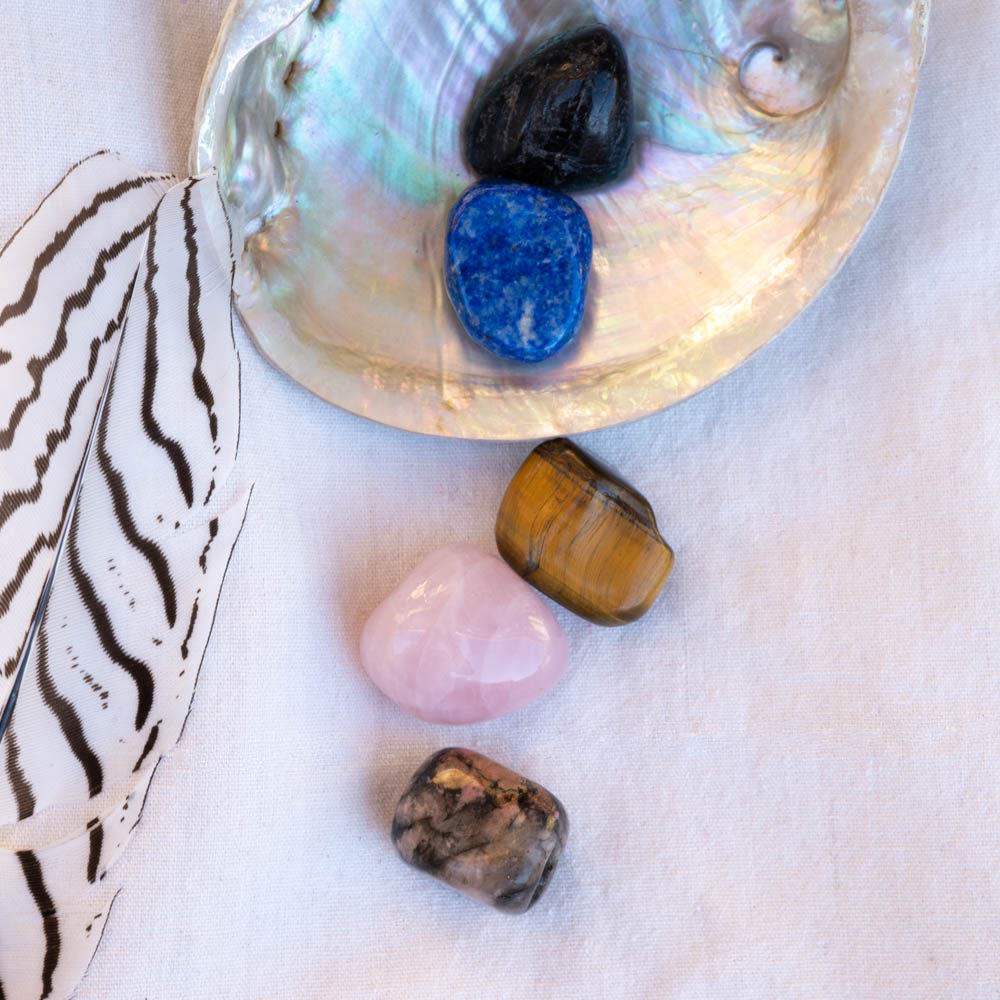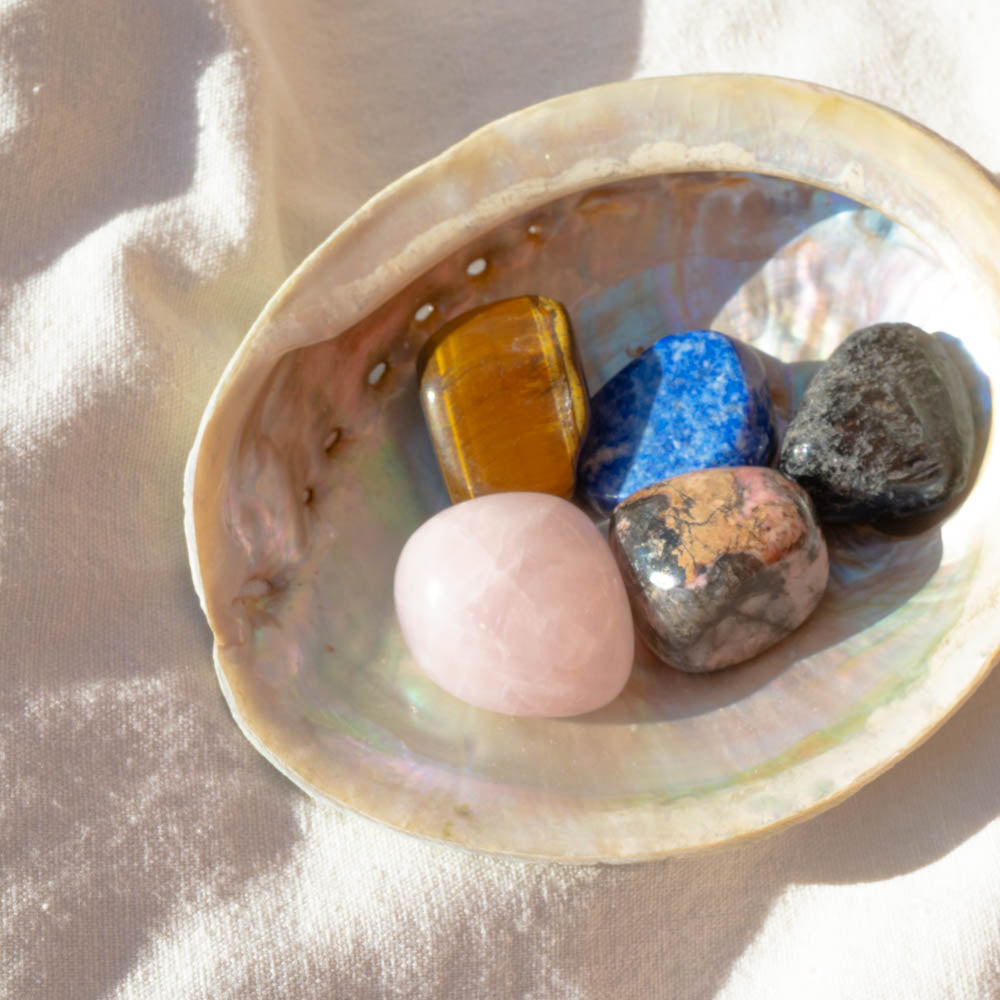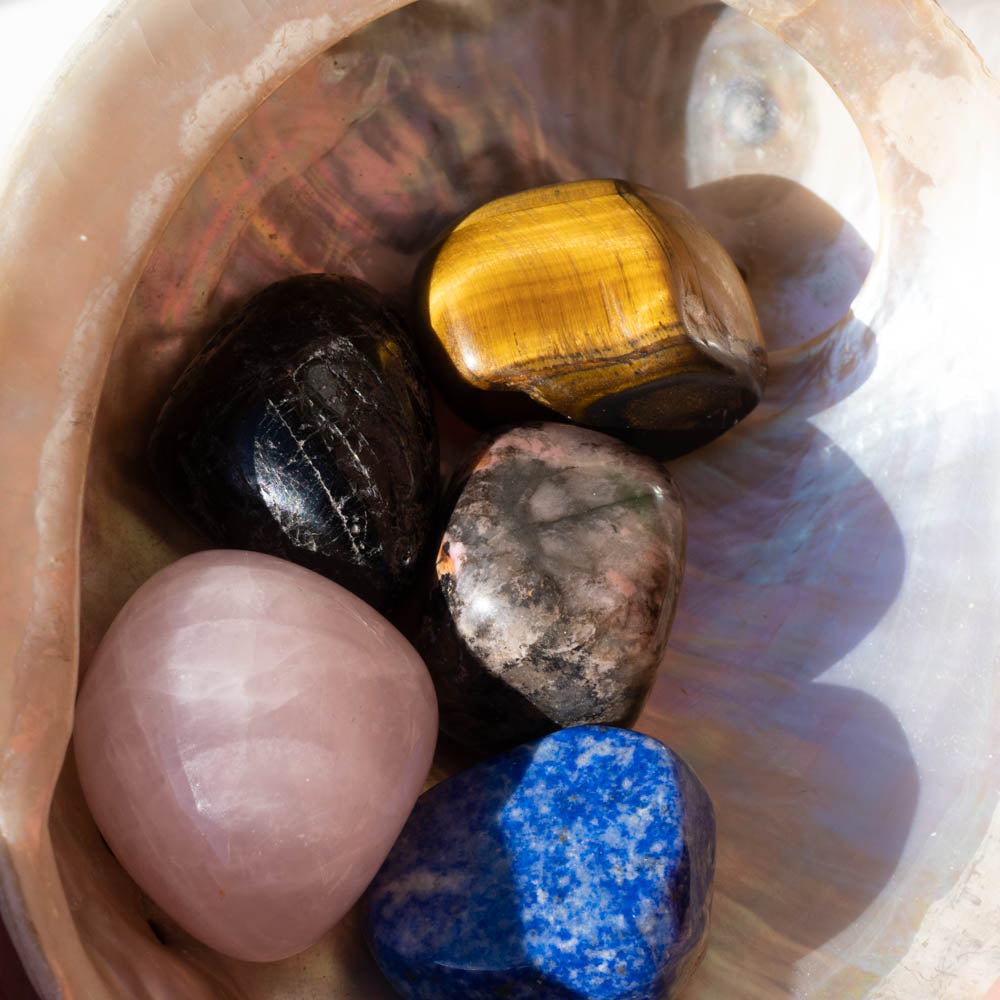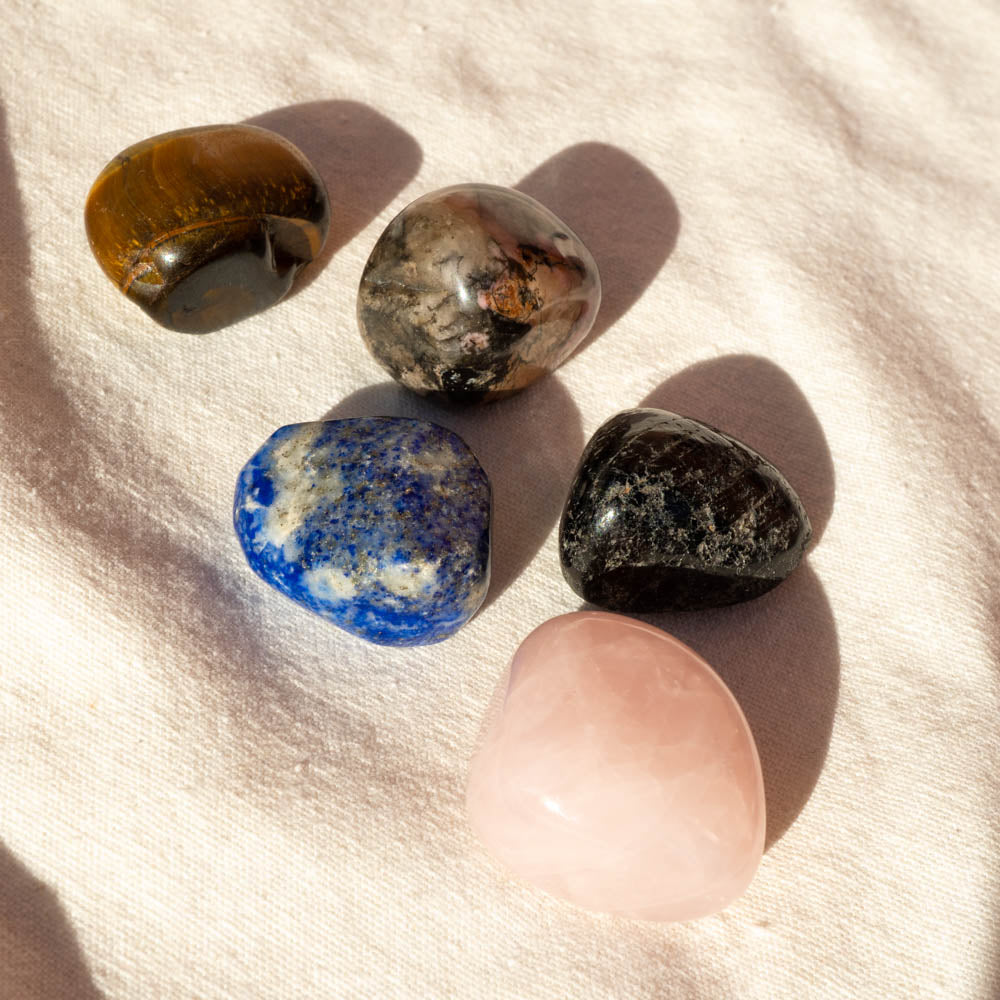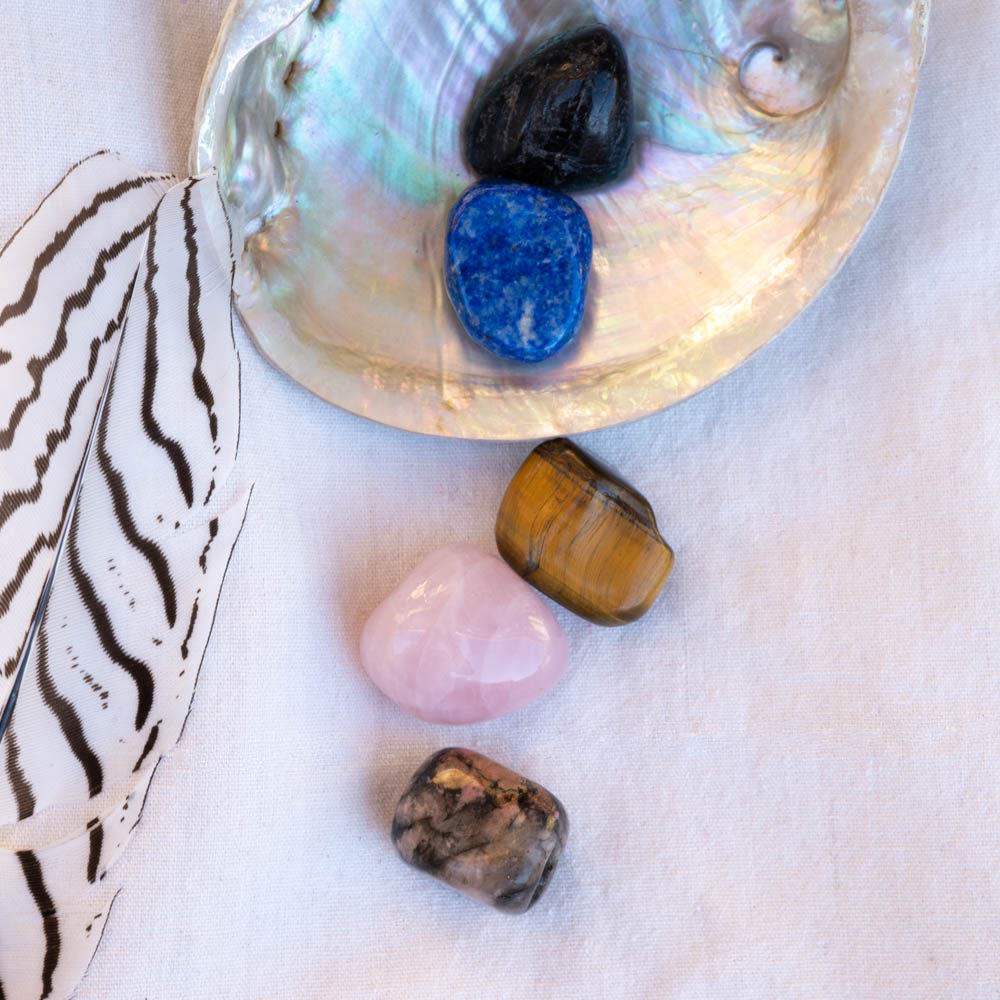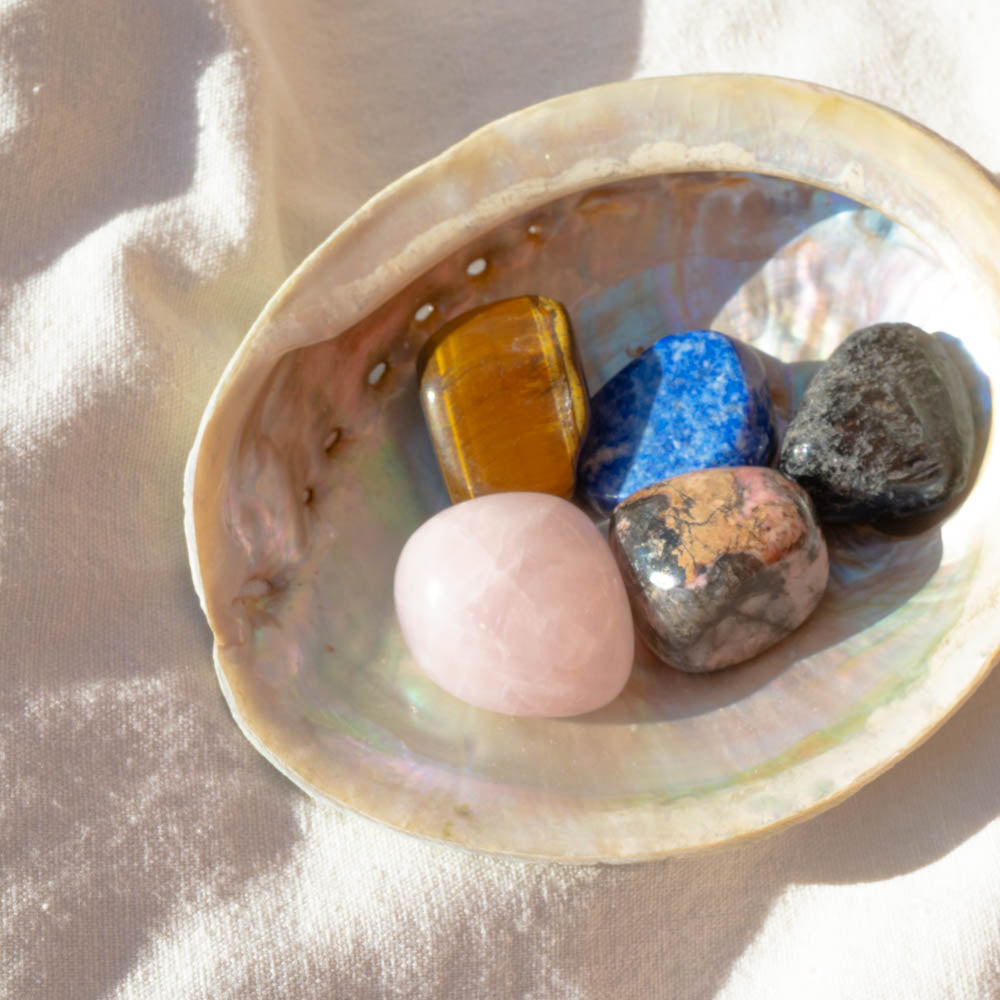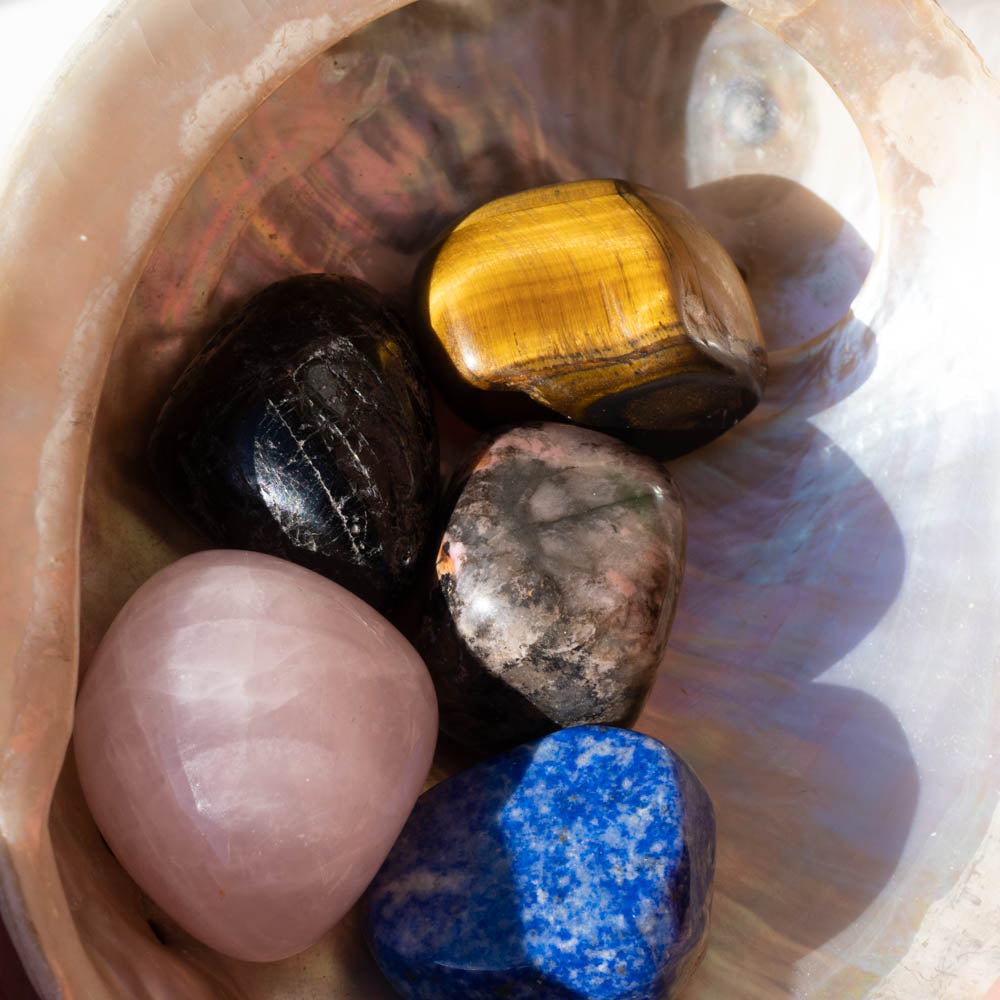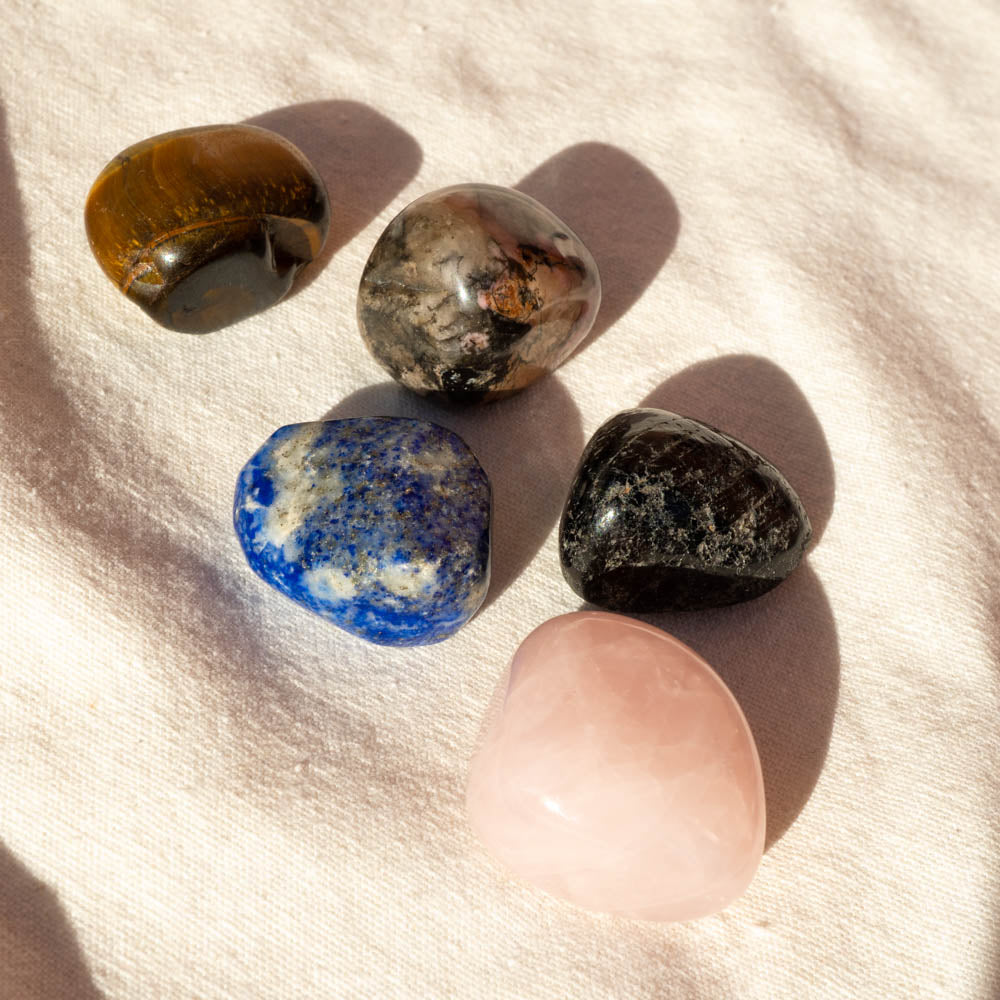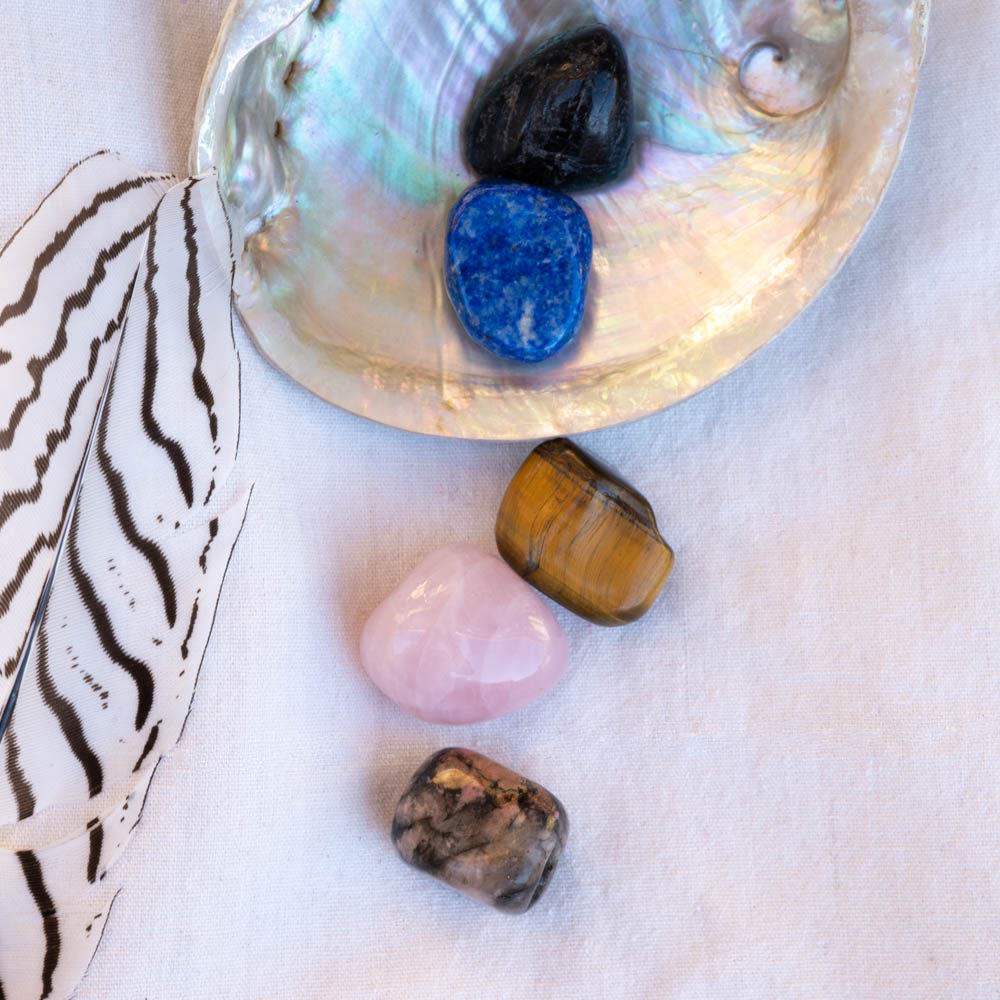 Taurus - Zodiac Gemstone Kit
Taurus Zodiac Gemstone Kit
Birth date: April 20 - May 20
Born under the Taurus zodiac sign, they are reliable, stable and ambitious.
Includes:
5 Taurus gemstones 
Linen pouch
Taurus card with meanings
Optional- Add Abalone Shell dish to use as a crystal tray for your gemstones. (As pictured) 
A carefully selected combination of Moon charged Gemstones for the Taurus star sign.
Each kit contains;
5 Selected High Quality gemstones, used to enhance + protect those under the Taurus Zodiac Sign, a keepsake linen pouch, Card with Gemstone meanings.
- Rose Quartz, Rhodonite, Lapis Lazuli, Black Tourmaline and Tiger's Eye
Great as a Zodiac gift for a Taurus sign, or a treat for yourself to add to your collection.  
Crystal Meanings
 Rose Quartz
The 'love' stone, Rose Quartz is known to bring peace, calming energies along with self-love and comfort.
 Rhodonite
The 'Rescue' Stone, A soothing soft pink stone with swirls of browns and black. Rhodonite carries a powerful healing vibration, it's great for emotional soothing as it may help with relationship problems. Decreases anxiety and brings openness to inner growth.
Lapis Lazuli
Encourages self-awareness, allows self-expression and reveals inner truth. This stone provides qualities of honesty, compassion and morality to the personality. Stimulates objectivity, clarity and encourages creativity. Lapis Lazuli assists to confront and speak one's truth and inspires confidence.
Tiger's Eye
A strong protective stone that was traditionally carried as a talisman against ill wishing and curses. It shows the correct use of power and brings out integrity. It assists in accomplishing goals, recognising inner resources and promoting clarity of intention.
Black Tourmaline
Strong + Protective, Black Tourmaline is a great stone for every crystal collector, be it beginner or avid, this stone will provide strength + grounding energies.Black Tourmaline will cleanse, purify, and transform dense energy into a lighter vibration.
Place the gemstones wherever you feel you need these energies, around the home, in your bedroom or in your bag to carry around with you.
Please note that these are natural gemstones, each being unique, they may be slightly larger/smaller and the colour of stones may vary slightly from the exact stones photographed.
Christmas cut-off dates Australia
Within Aus (except WA and NT)
Order by: Parcel Post Dec 15 | Express Dec 19

WA and NT
Order by: Parcel Post Dec 12 | Express Dec 17

REGULAR SHIPPING $9.95 - $12.95

EXPRESS SHIPPING $15 - 17.95

Free CLICK & COLLECT from Hawthorn, VIC
Mon to Sat 11am - 5pm

FREE regular shipping on orders $200 and over