Free Shipping AUS wide on orders over $200 | Buy Now Pay Later Available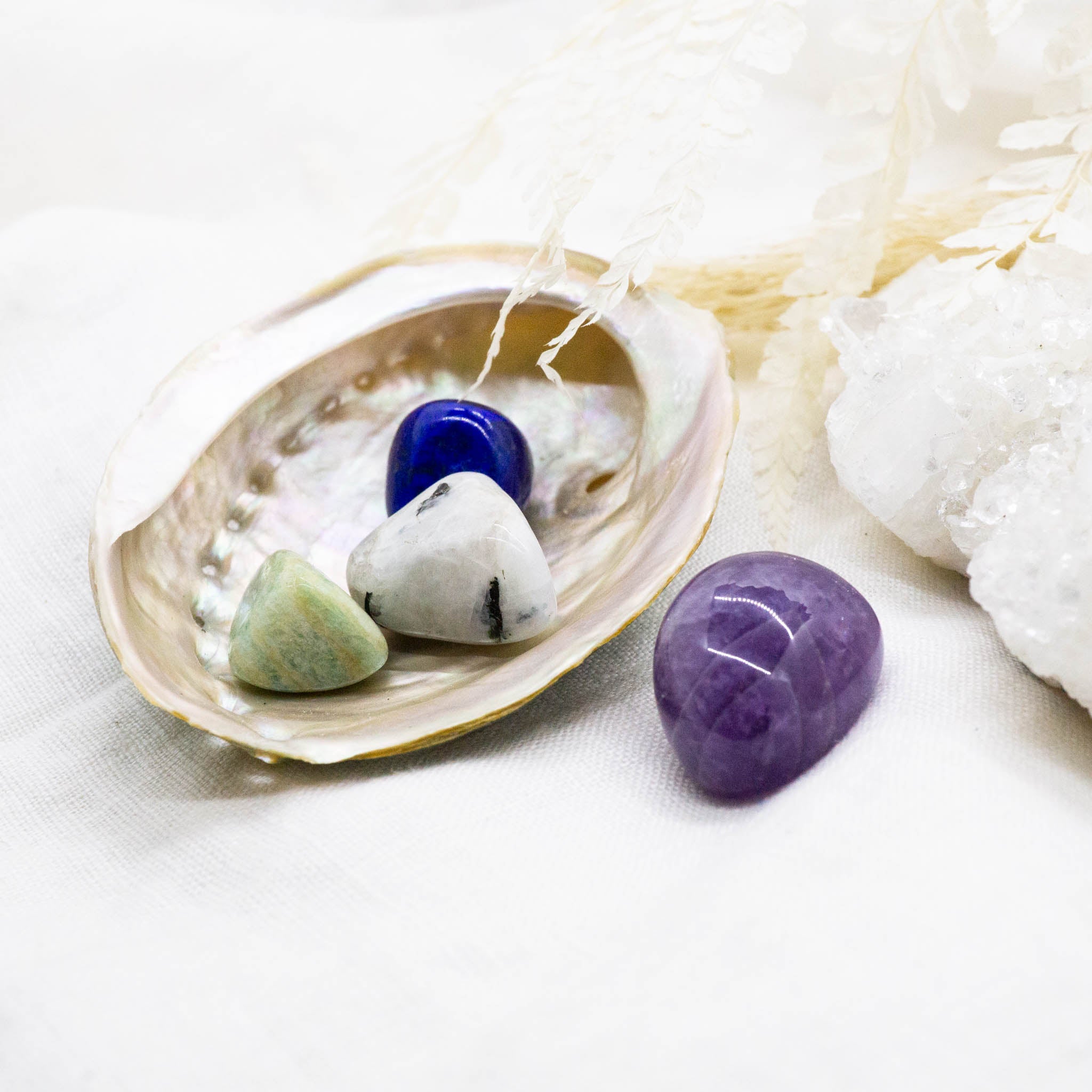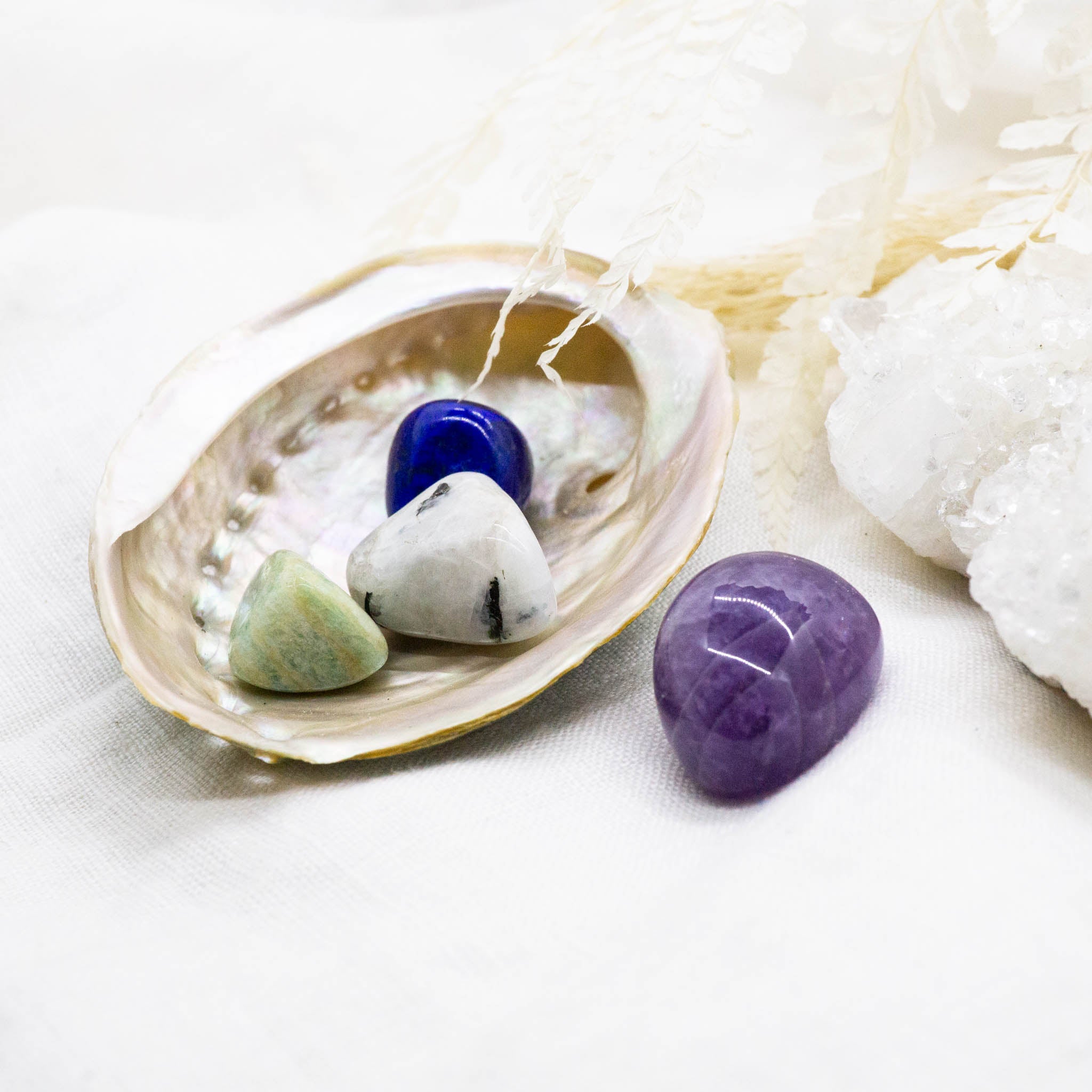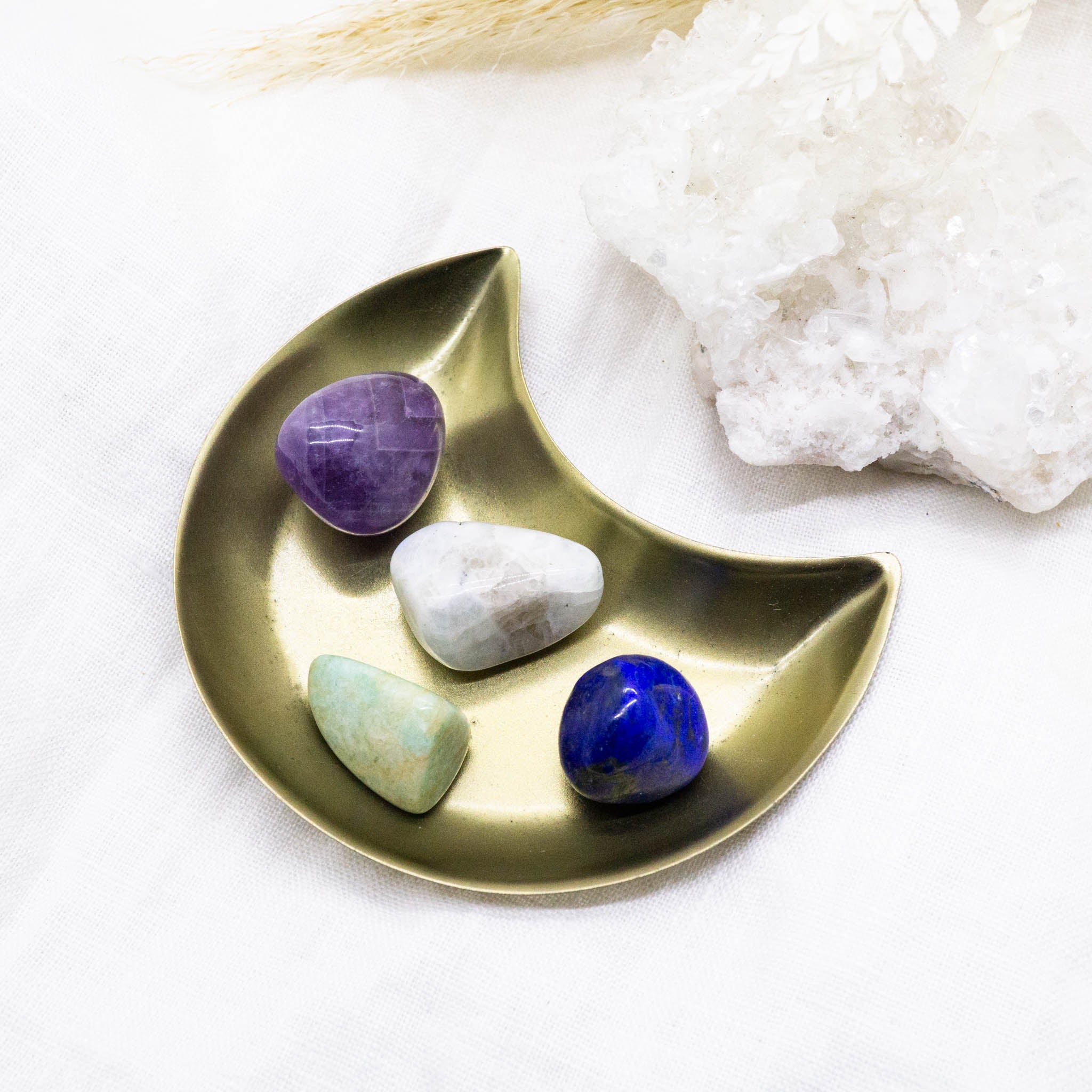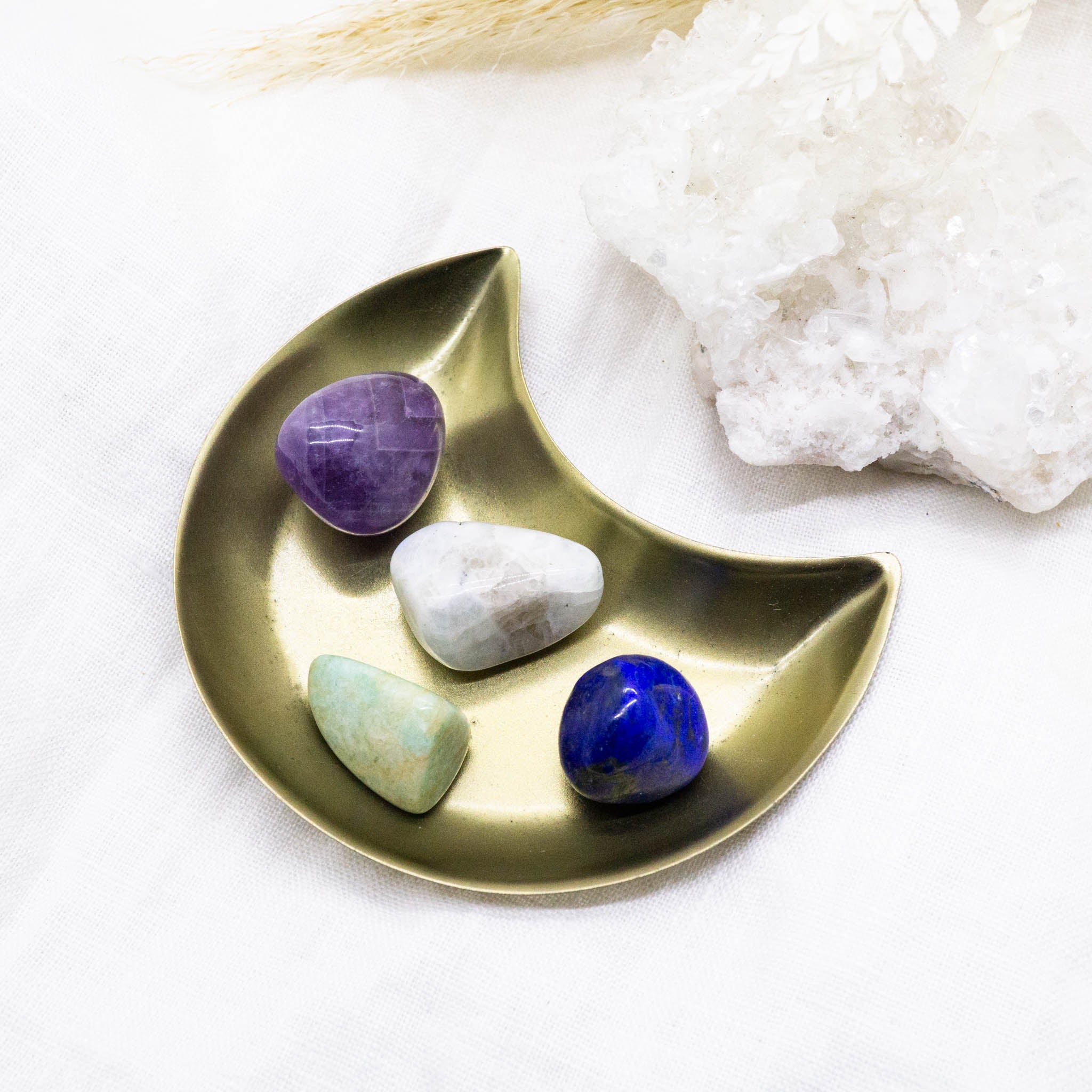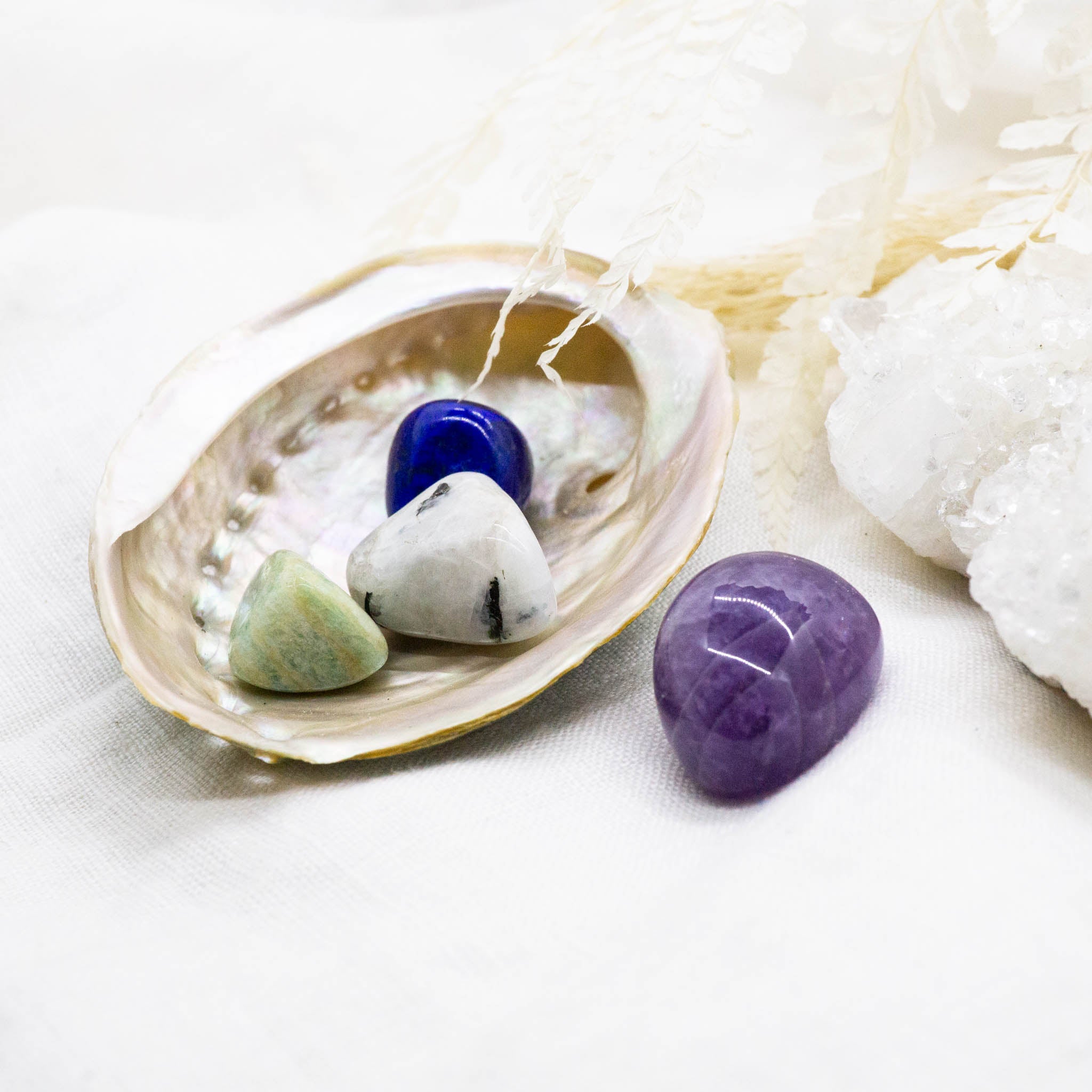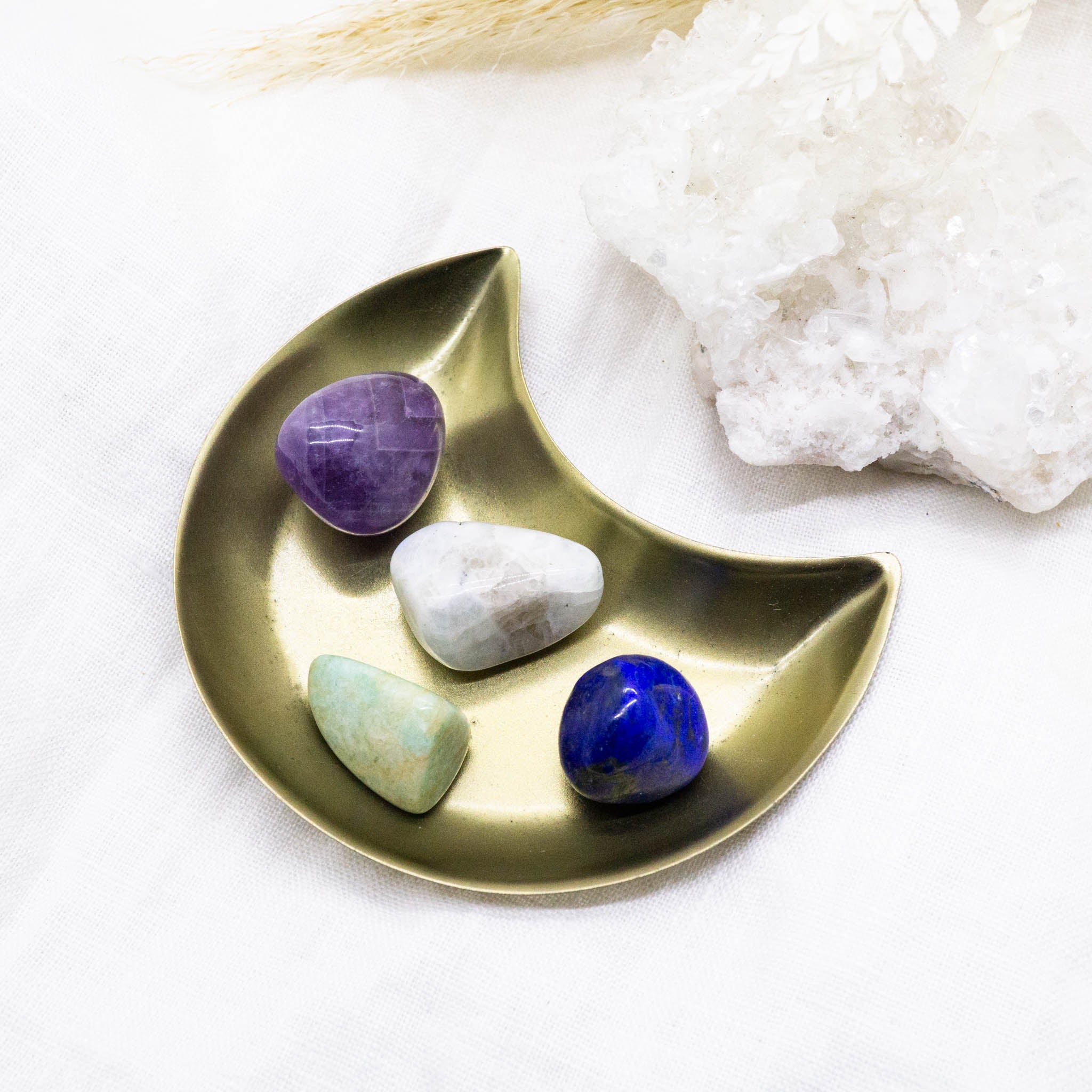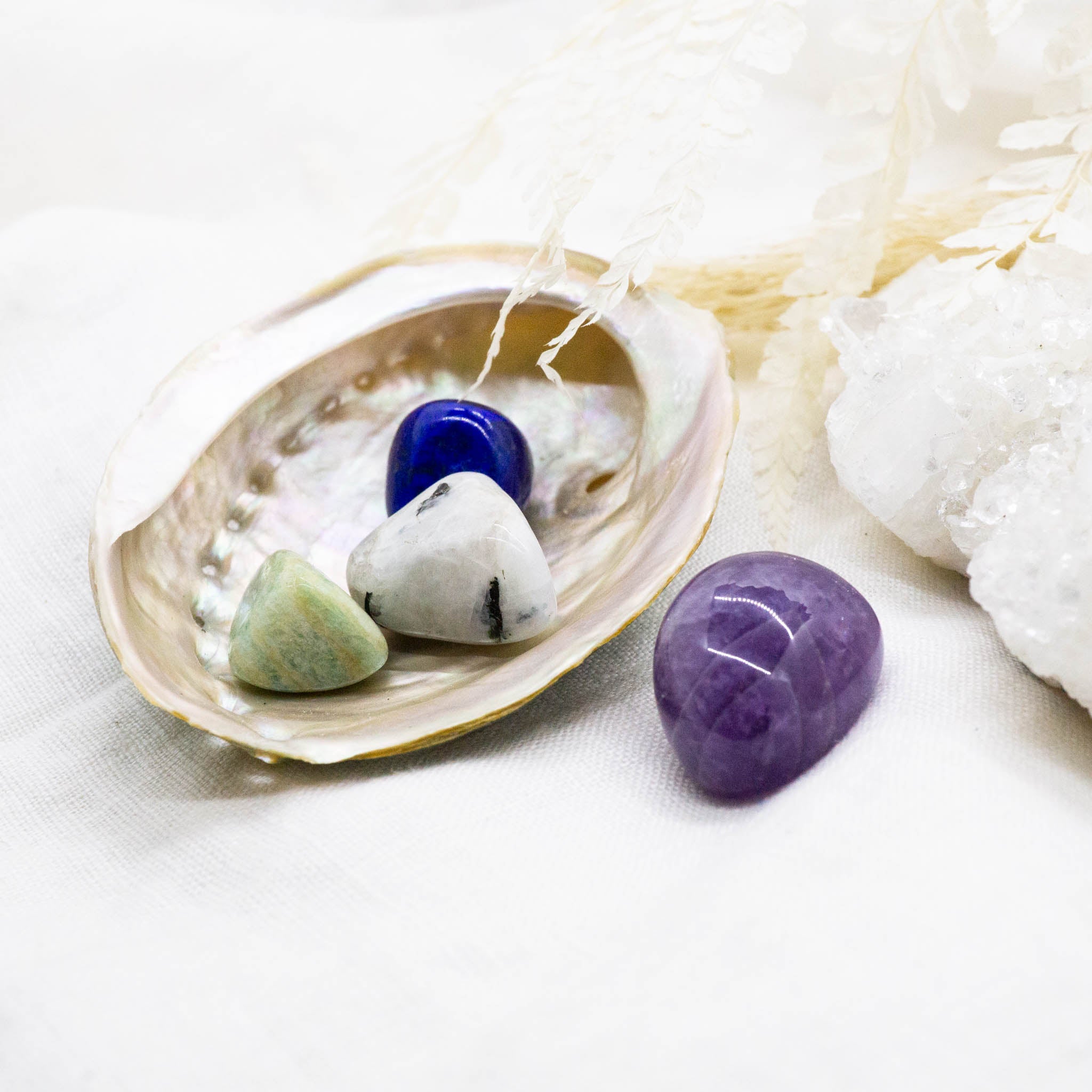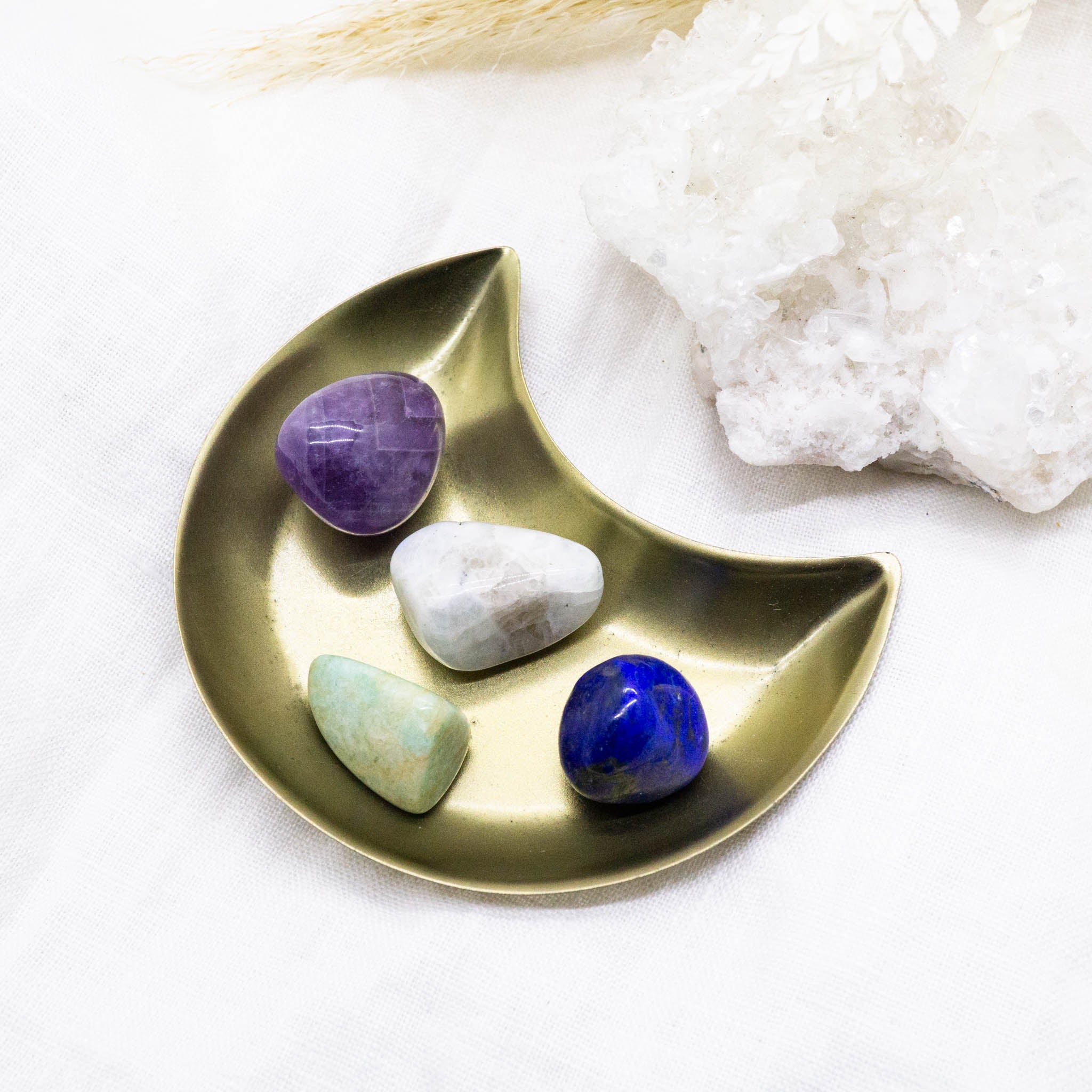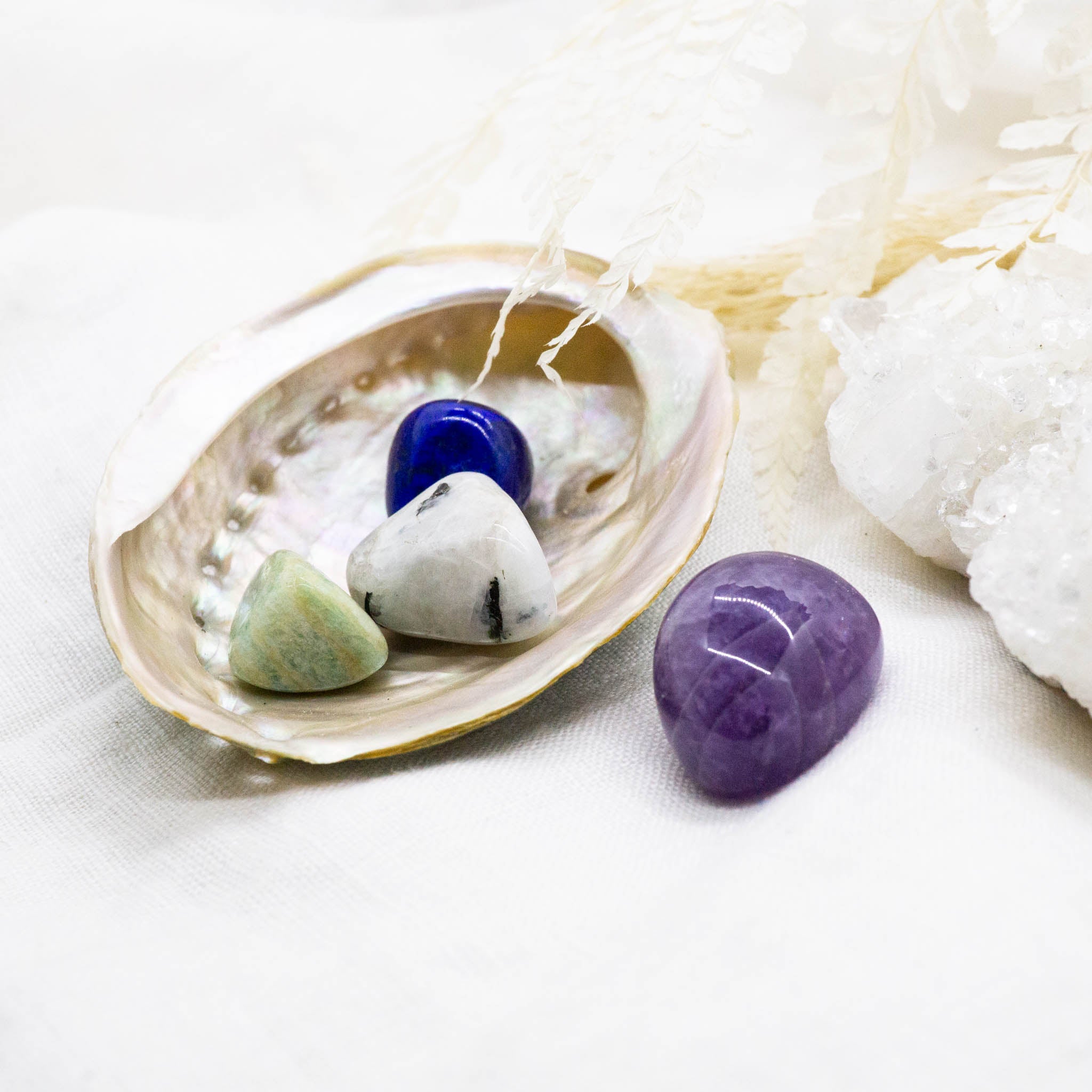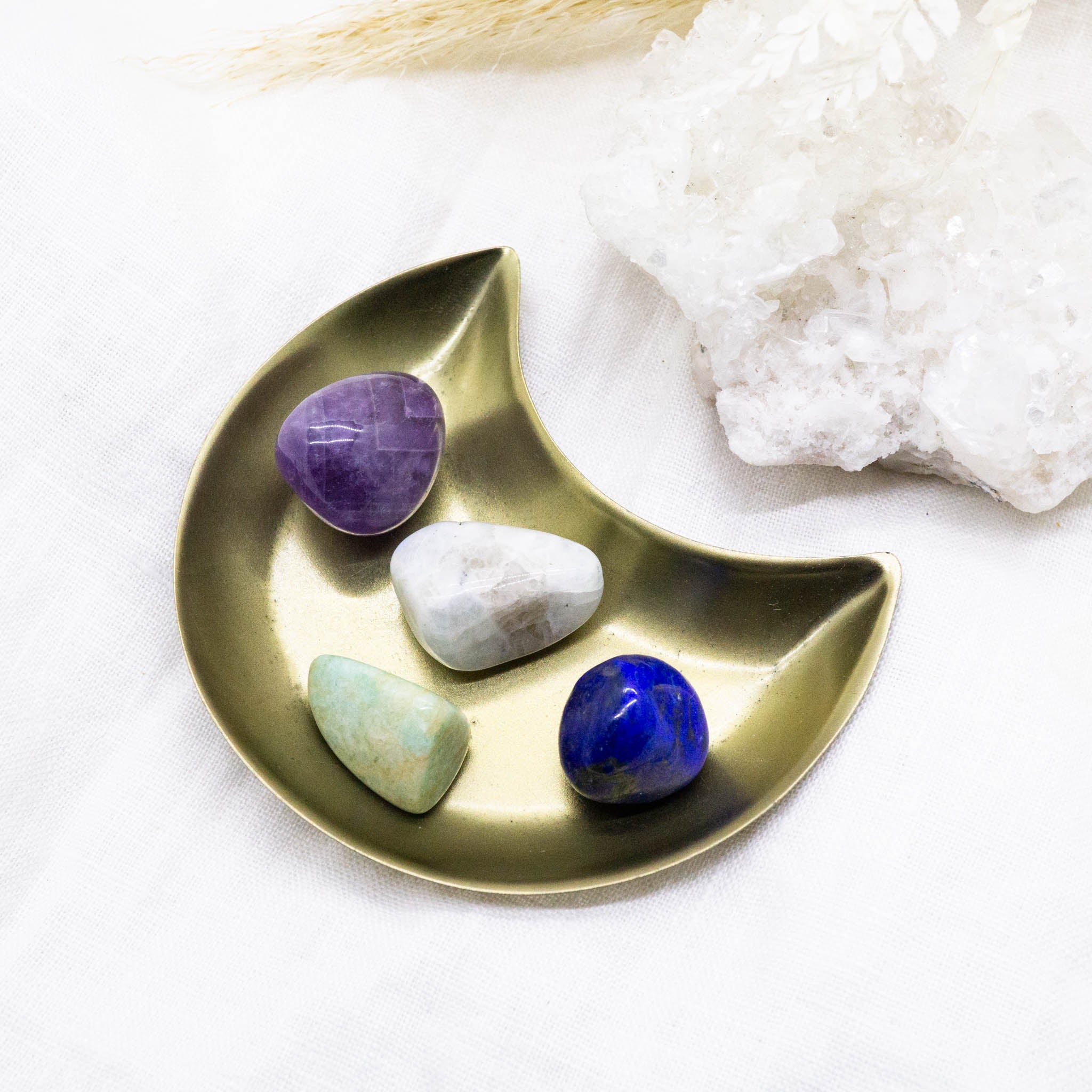 Virgo - Zodiac Gemstone Kit
Virgo: 23 August - 22 September
Includes:
4 Virgo gemstones 
Linen pouch
Virgo card with meanings
optional: Abalone shell dish (select at drop down menu)
Virgo: 23 August - 22 September 
 • Analytical • Hardworking • Modest
A carefully selected combination of Moon charged Gemstones for the Virgo star sign.
Each kit contains;
4 gemstones, used to enhance + protect those under the Virgo Zodiac Sign, a keepsake linen pouch, Virgo Card with Gemstone meanings.
Great as a gift, or a treat for yourself to carry around.
Crystal Gemstone Meanings
Amazonite
This is an extremely soothing stone. It calms the brain and nervous system. It is a stone that helps you to see both sides of a problem or different points of view. Amazonite soothes emotional trauma, alleviating worry and fear. It dispels negative energy and aggravation.
Amethyst
An extremely powerful and protective stone with a high spiritual vibration. It has strong cleansing powers and enhances spiritual awareness. Amethyst is beneficial to mind ,calming or stimulating as required. It facilitates the decision-making process, bringing in common sense and spiritual insights. A natural tranquillizer, it can be used to regulate the power of Rose Quartz and filter in only wanted energies.
Lapis Lazuli
The perfect crystal to enhance leadership abilities. It is known to be a stone of wisdom and good judgement. It can aid in problem-solving, promote creativity and stimulate knowledge. In addition, it acts as a powerful protective stone shielding from the evil eye.
Moonstone
A stone of new beginnings, it is strongly connected to the moon and intuition. Similar to the moon, the stone is reflective and suggests that everything in life is part of a change cycle. Moonstone's strength is in calming emotions. It is also known to enhance psychic abilities and balances feminine and masculine energies.
Place the gemstones wherever you feel you need these energies, around the home, in your bedroom or in your bag to carry around with you.
Please note that these are natural gemstones, each being unique, they may be slightly larger/smaller and the colour of stones may vary slightly from the exact stones photographed.
REGULAR SHIPPING $9.95 - $12.95
Metro areas up to 3 - 4 business days. Rural areas up to 6 business days.

EXPRESS SHIPPING $15 - 17.95
Metro areas 1-2 business days

Free CLICK & COLLECT from Hawthorn, VIC
Mon to Sat 11am - 5pm

FREE regular shipping on orders $200 and over