Free Shipping AUS wide on orders over $200 | Buy Now Pay Later Available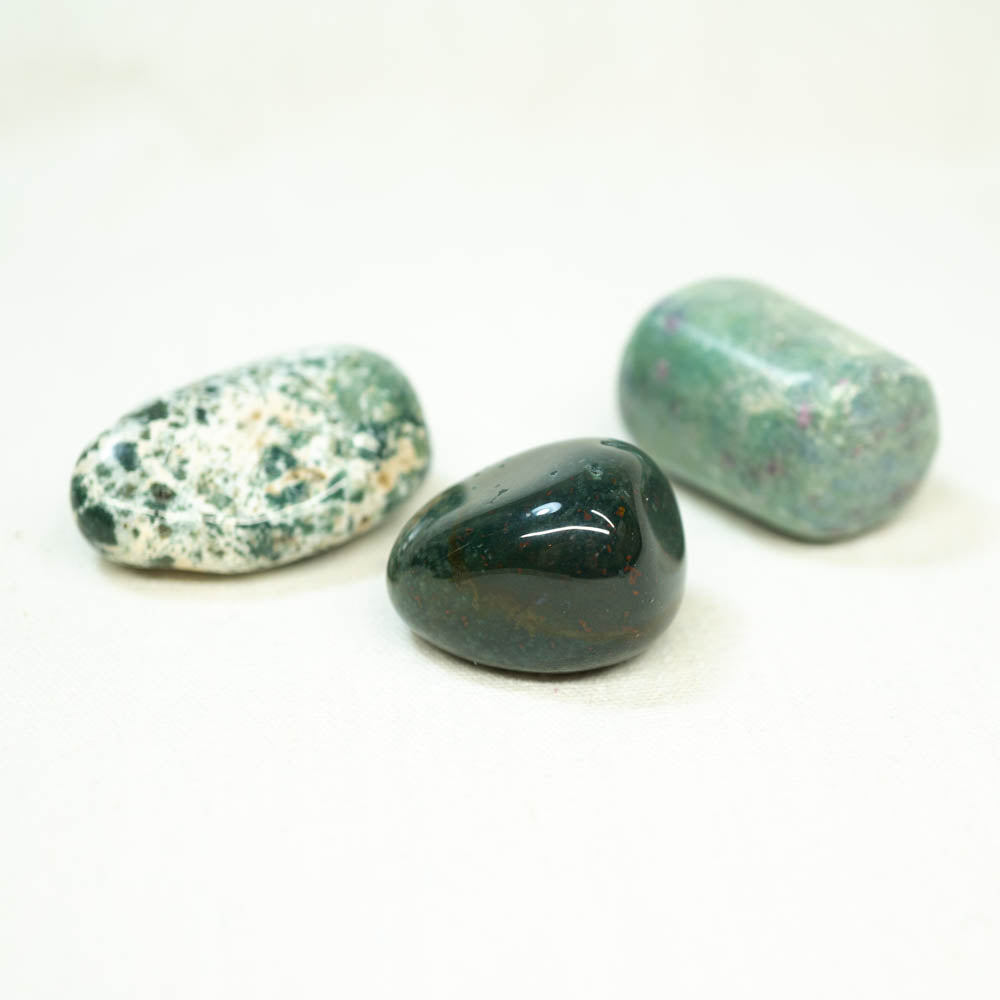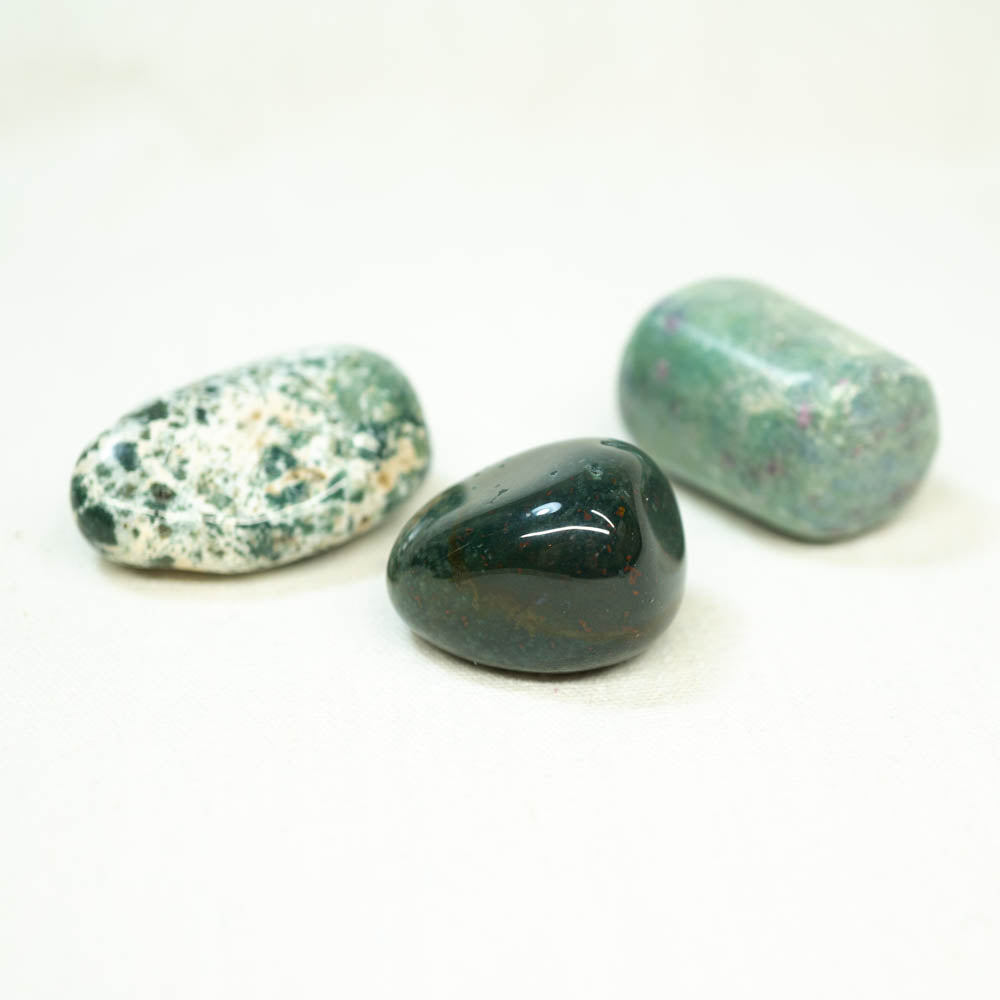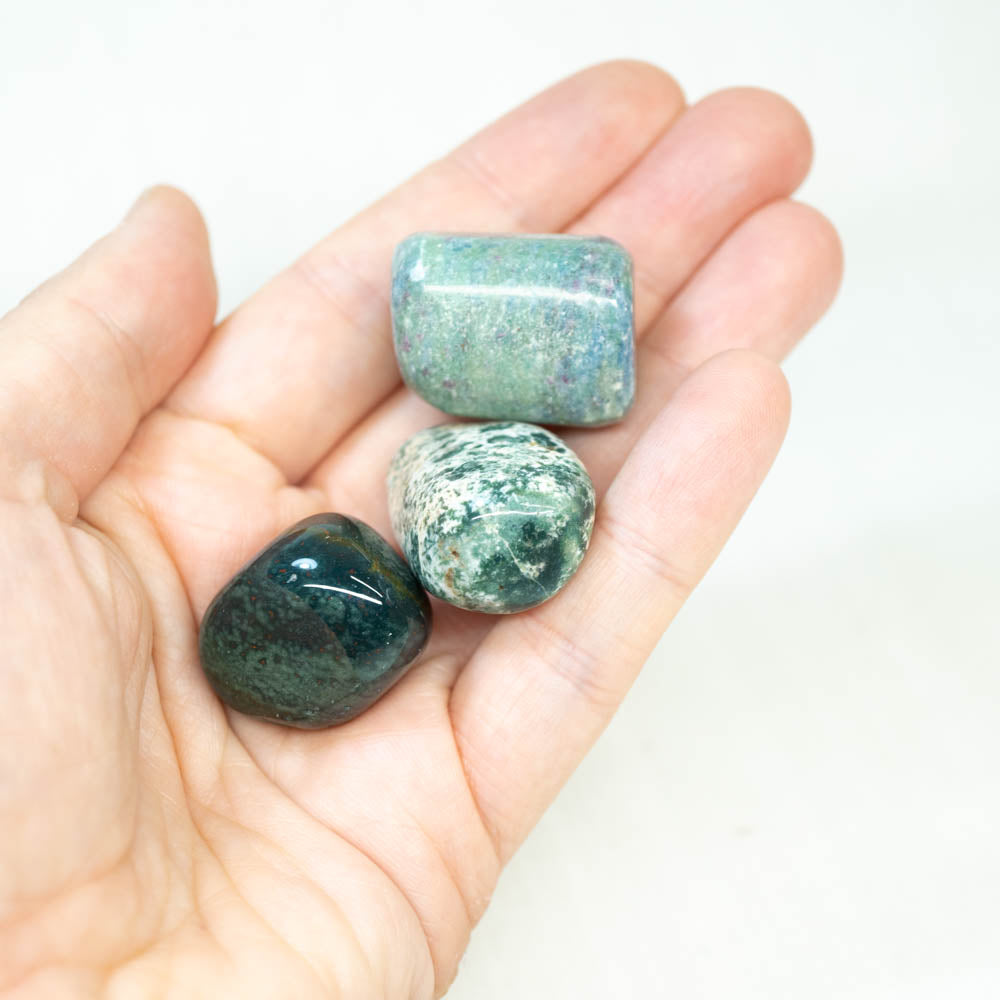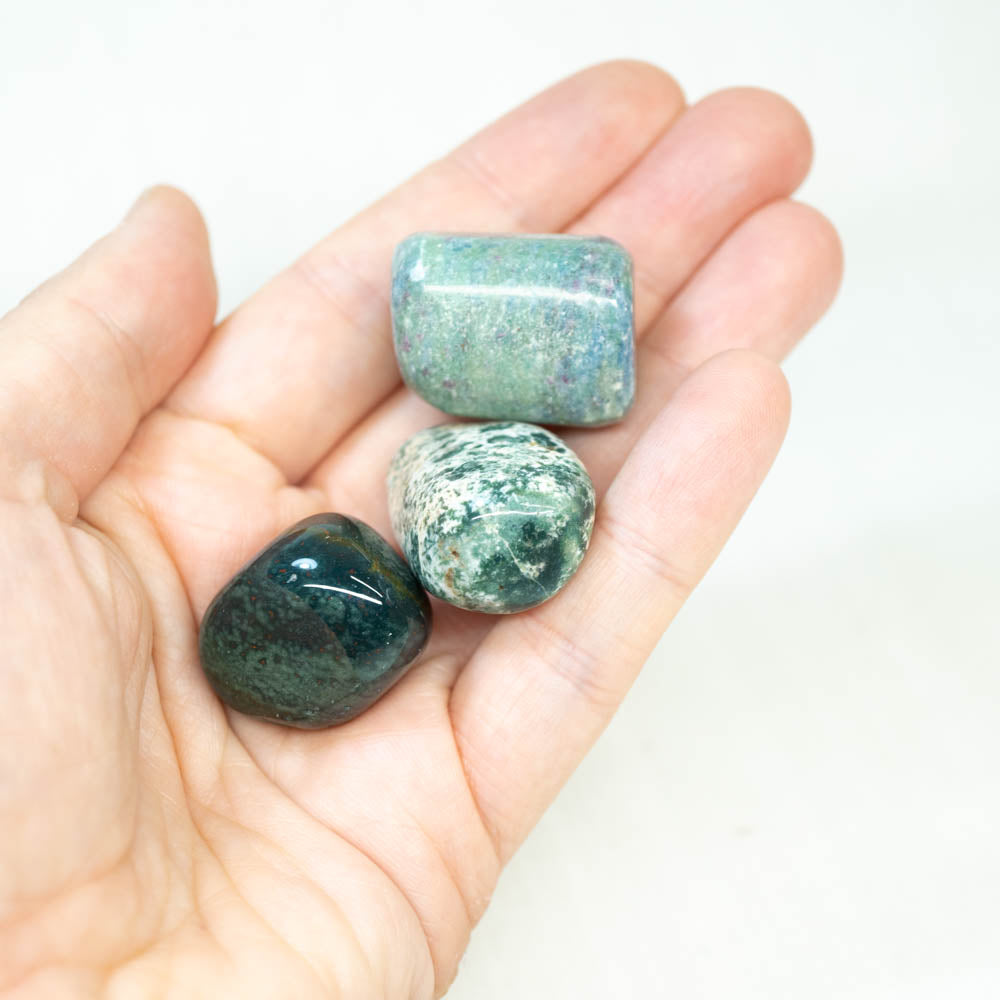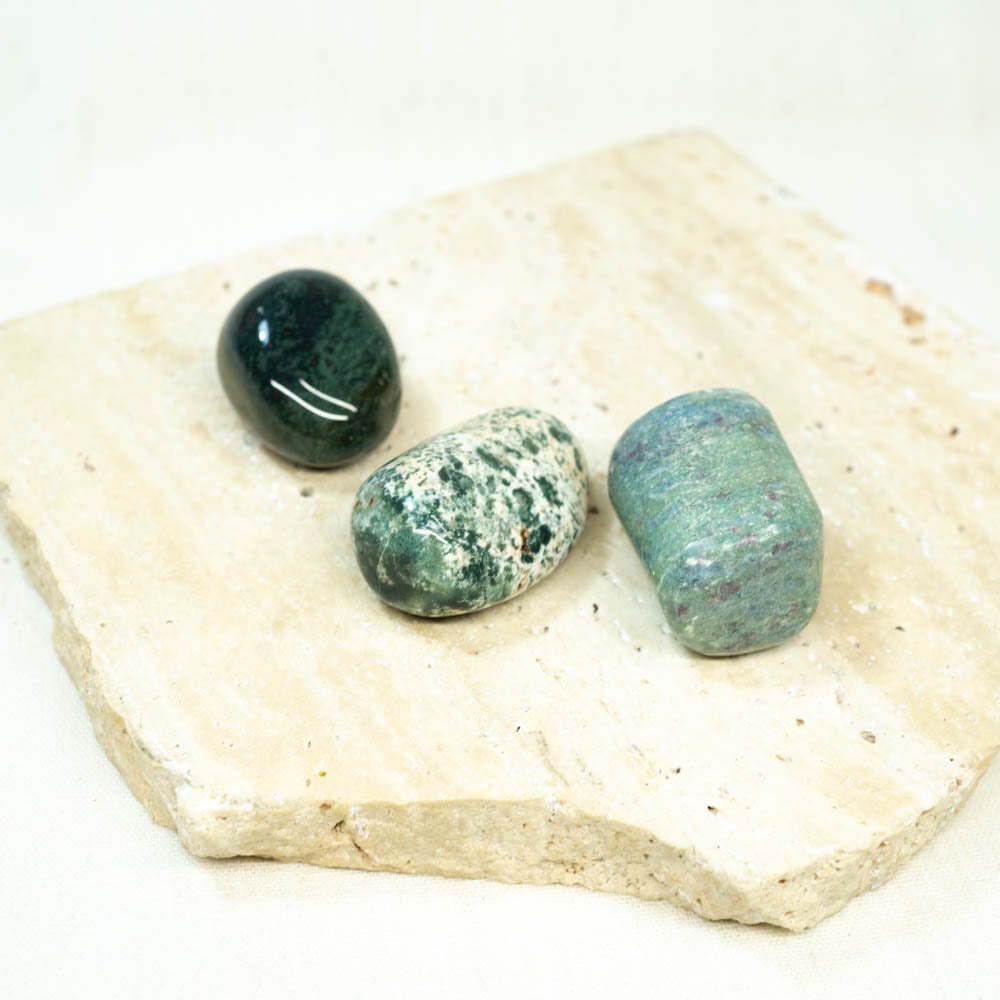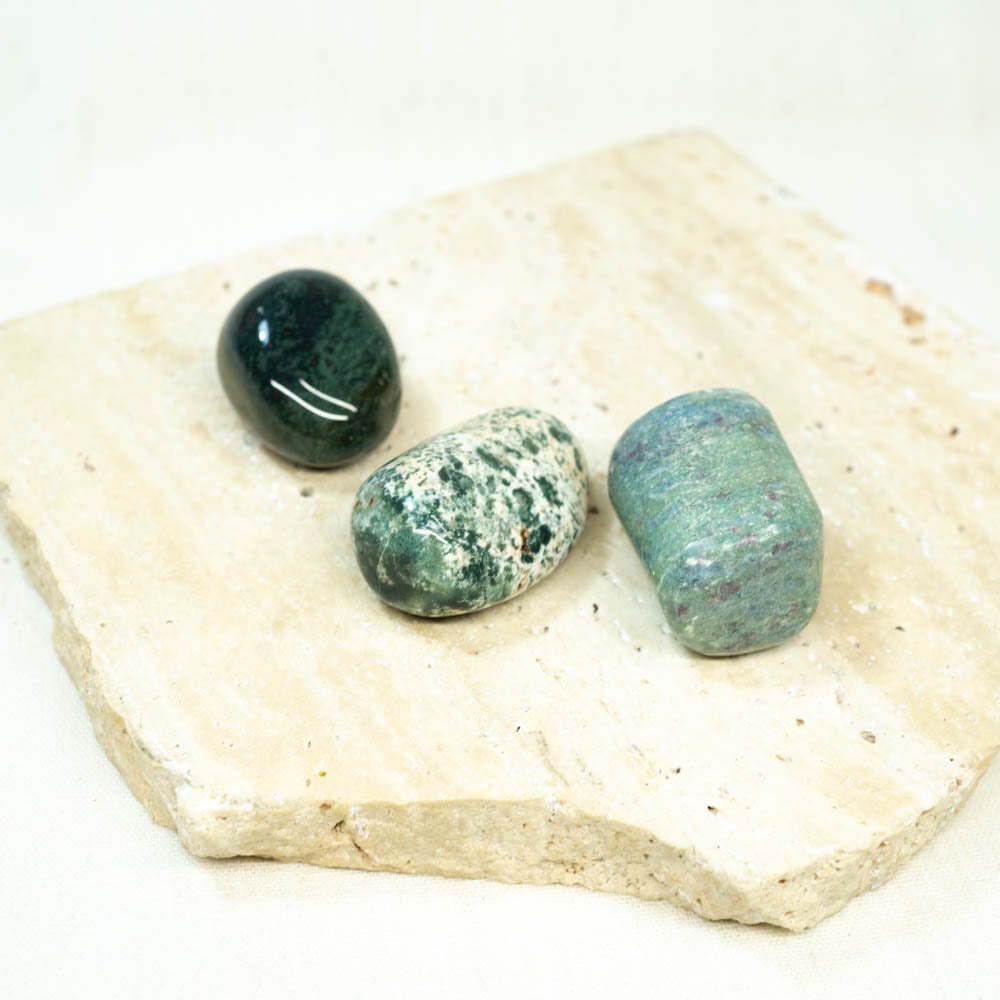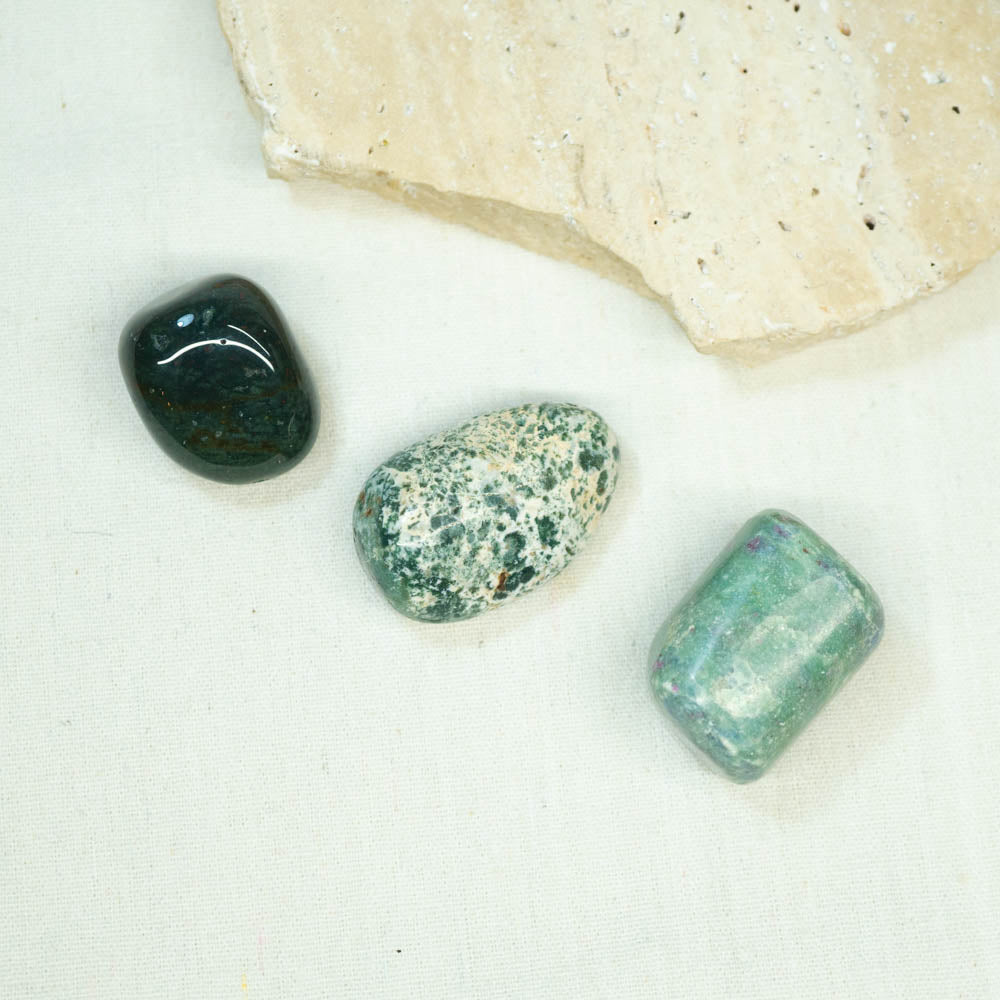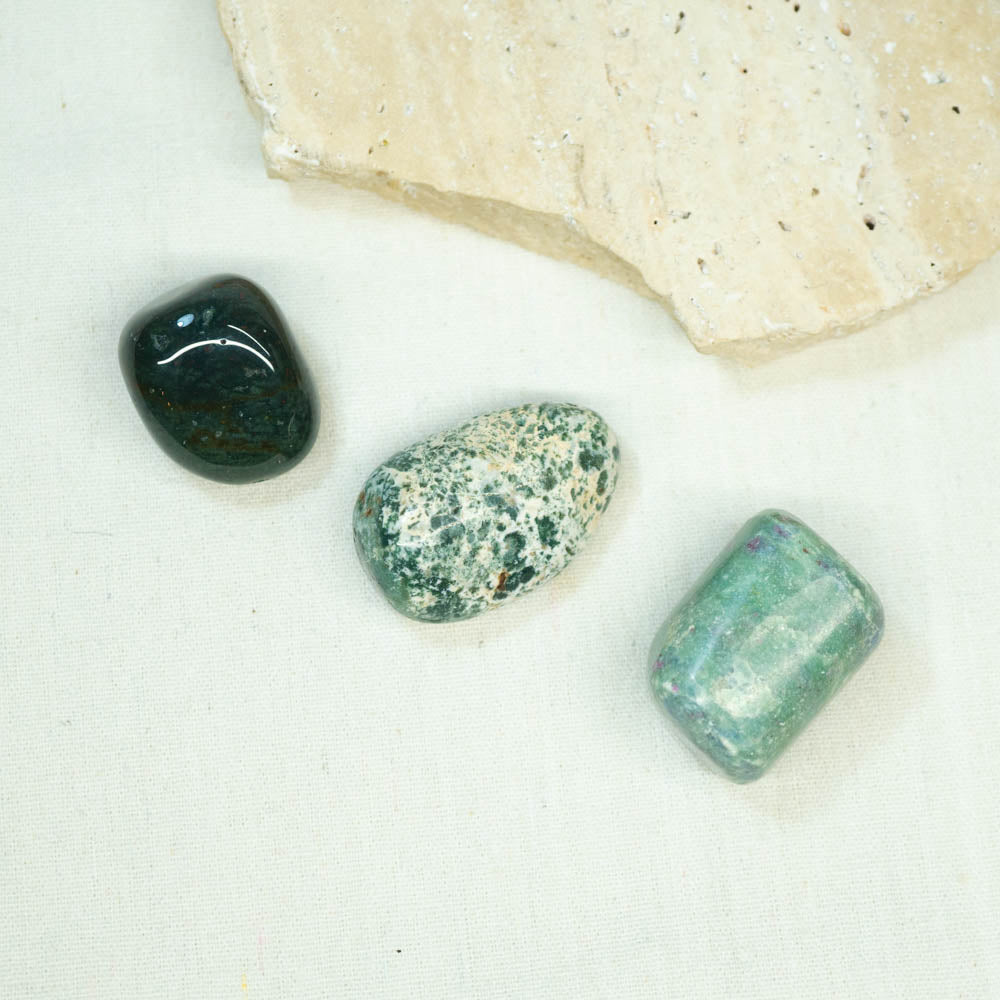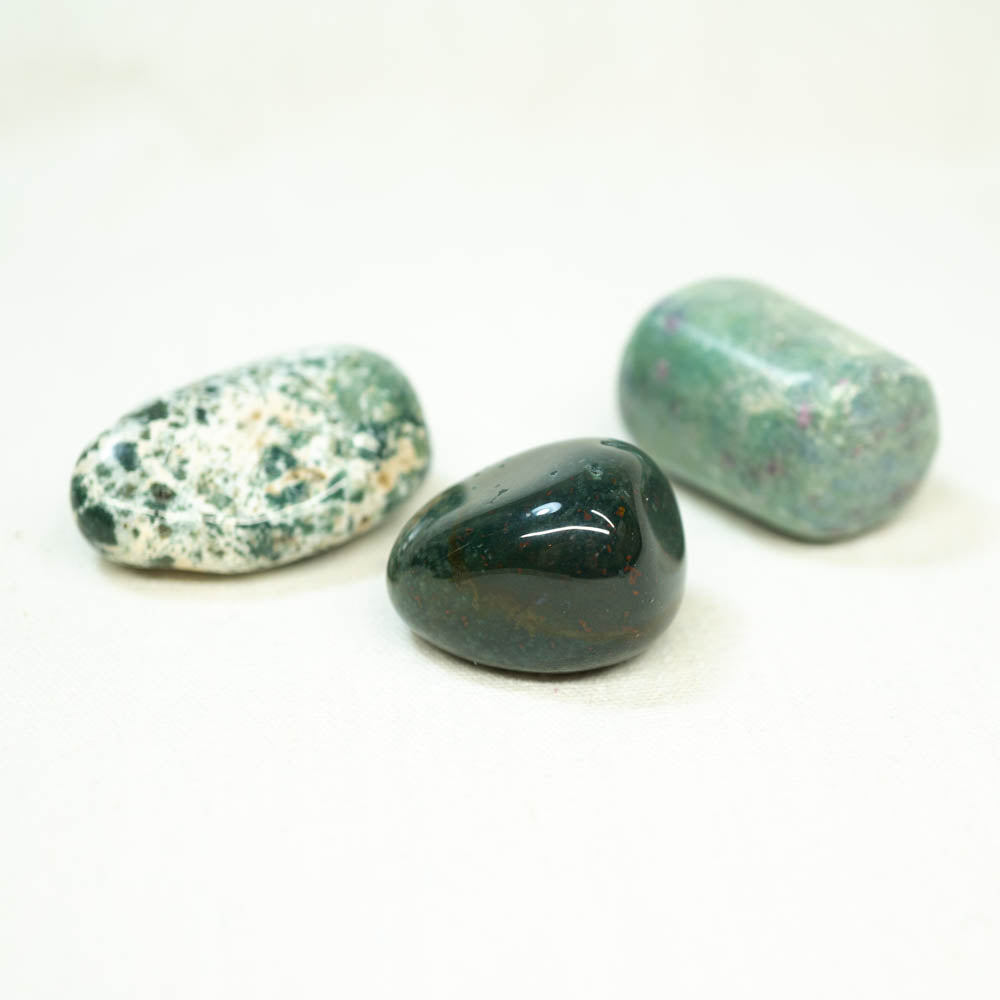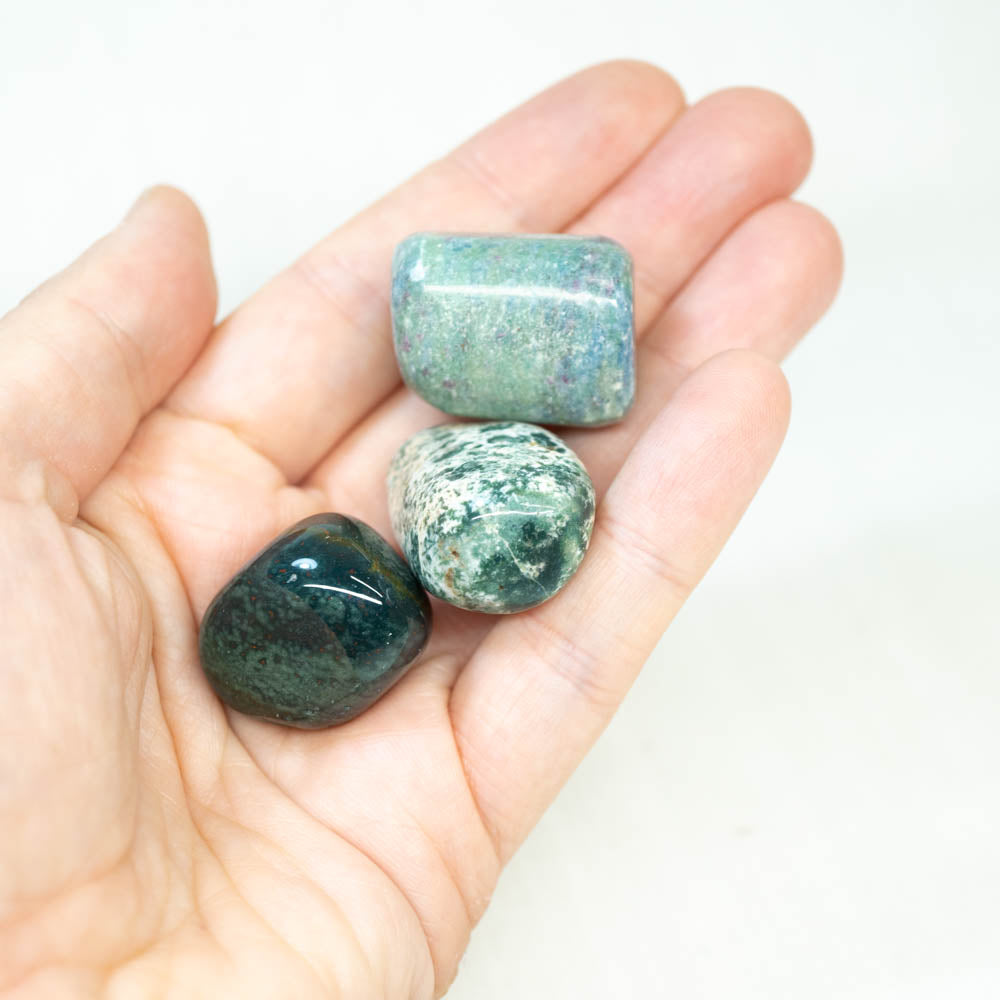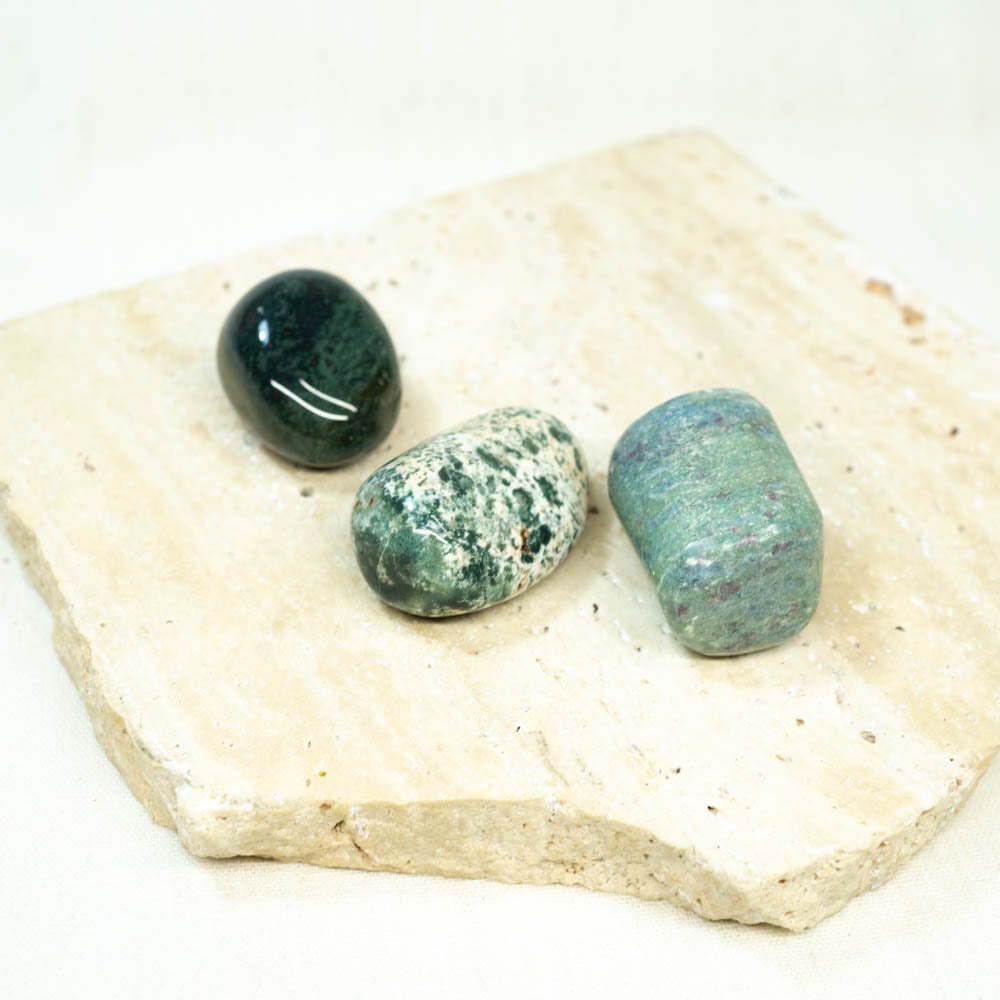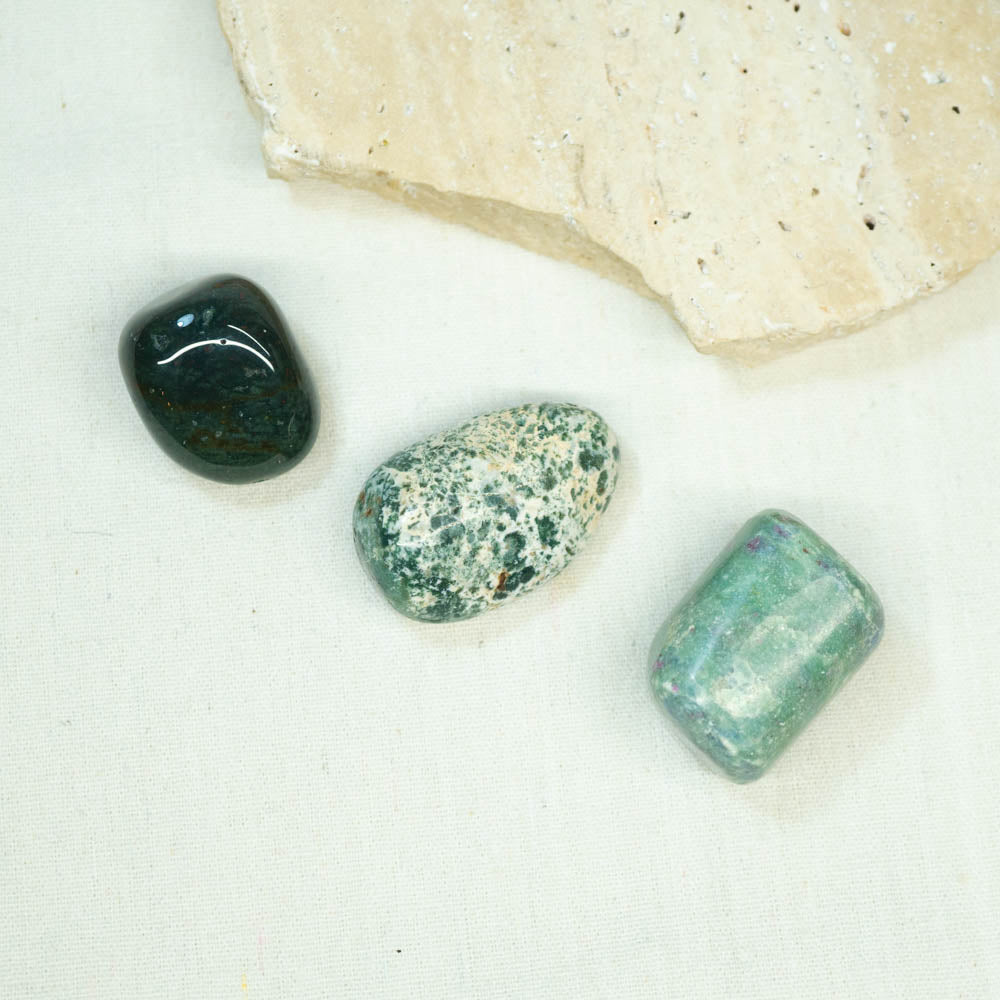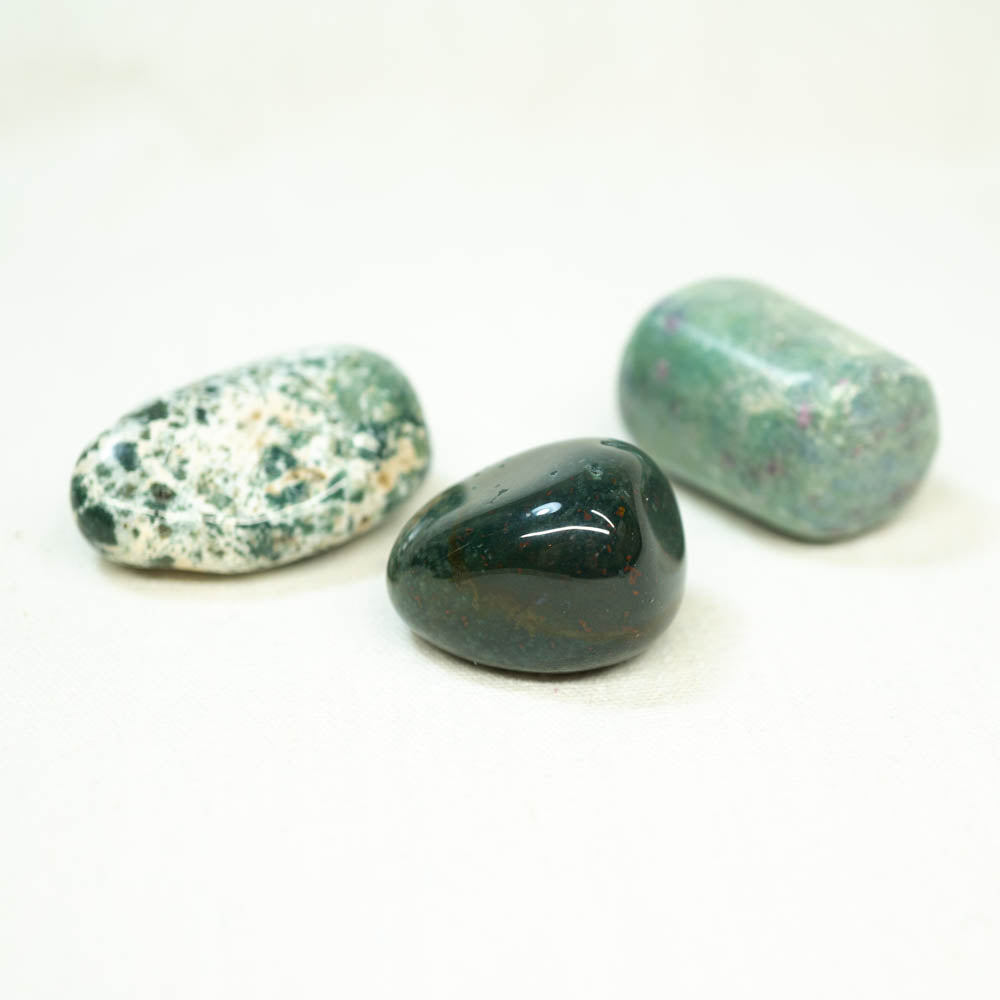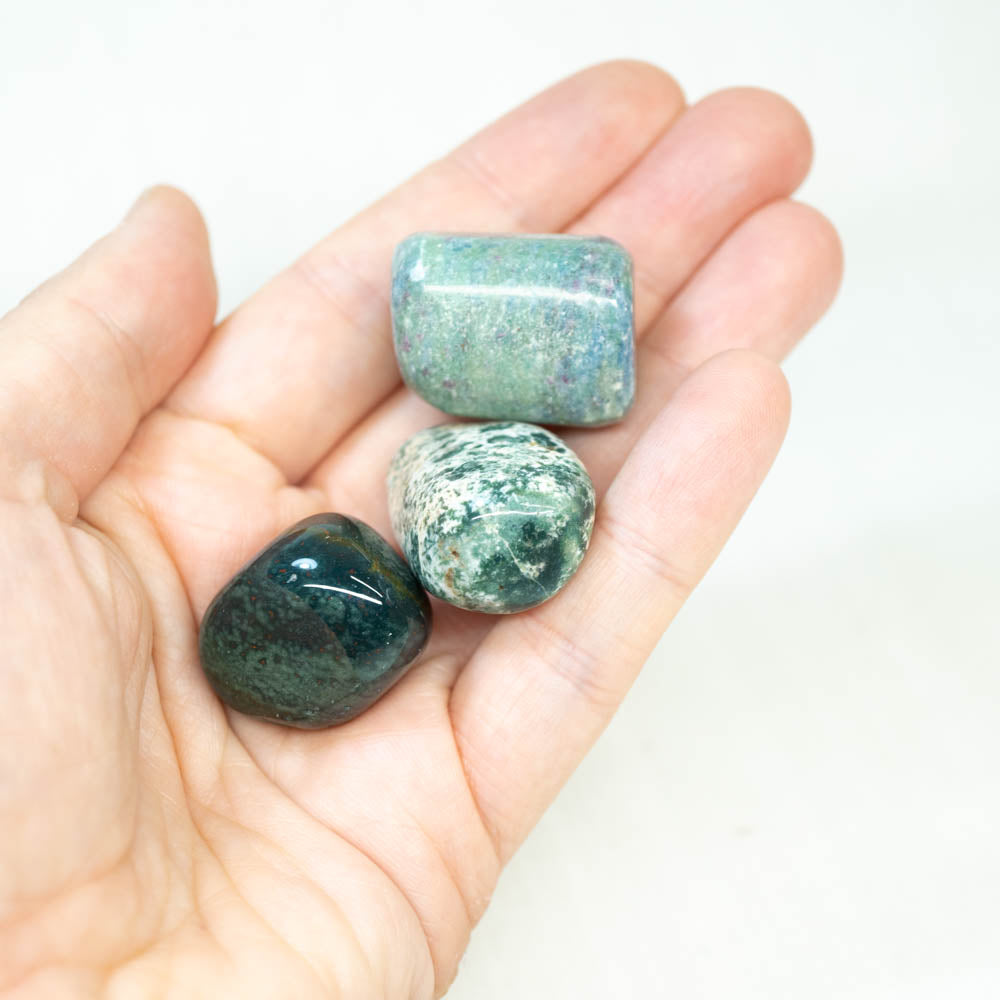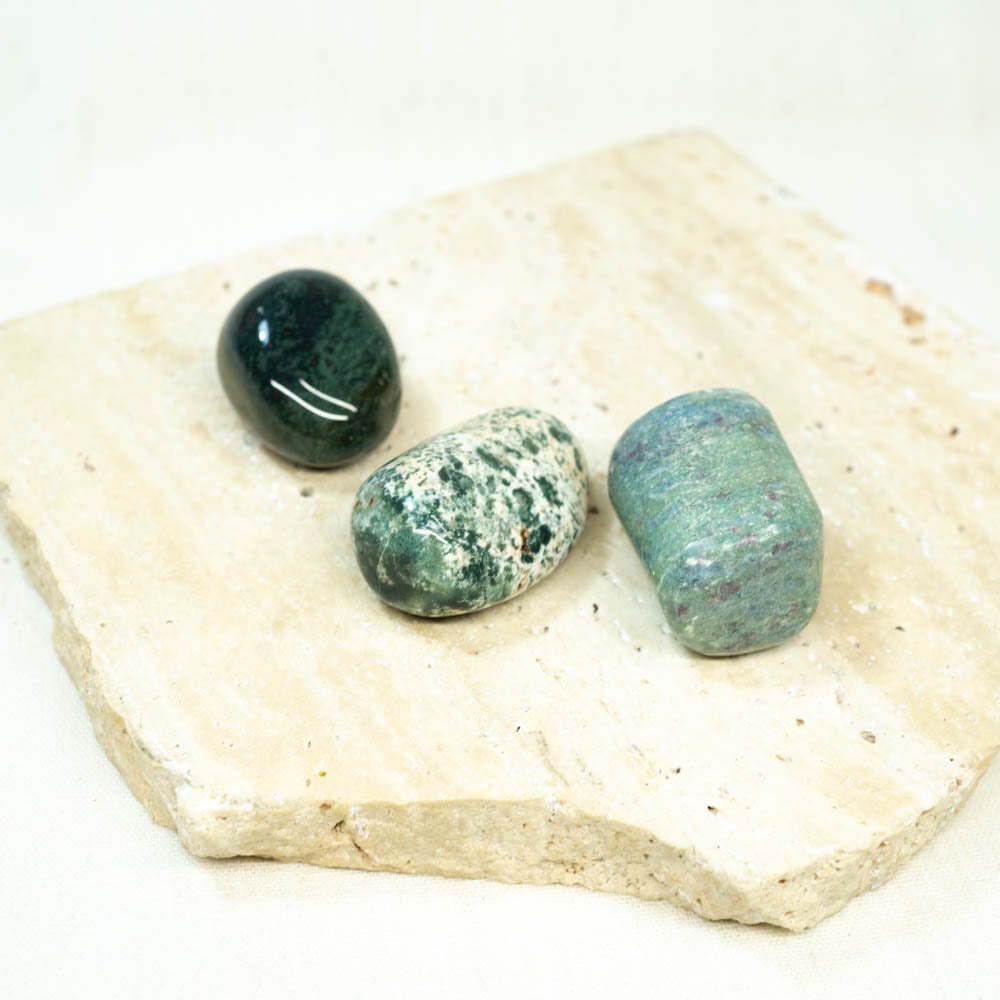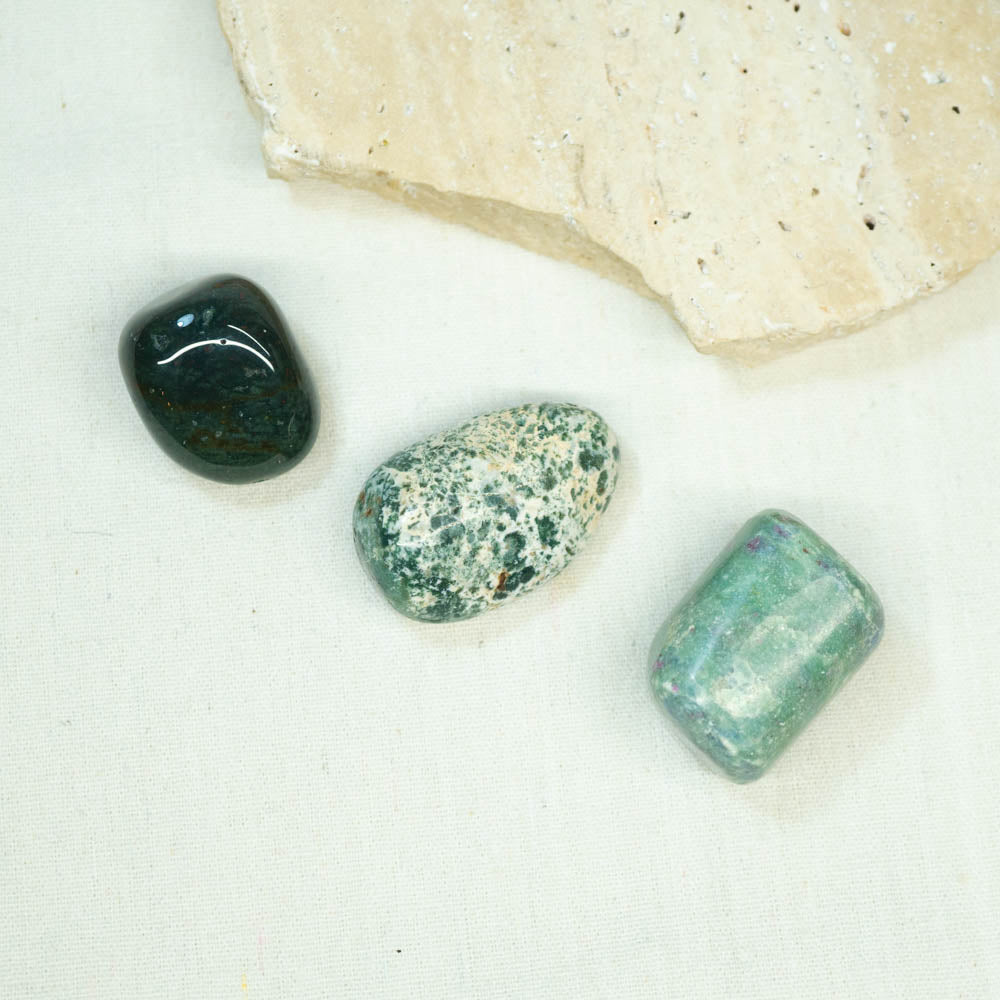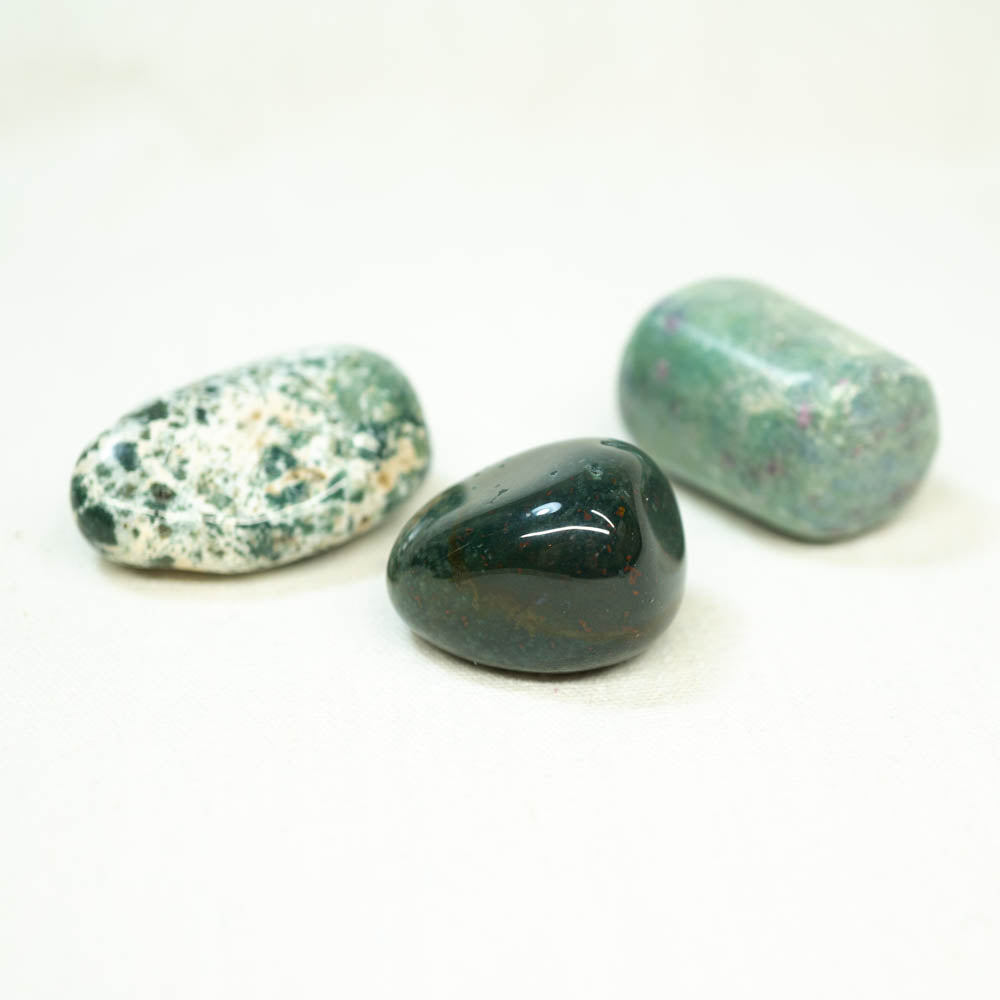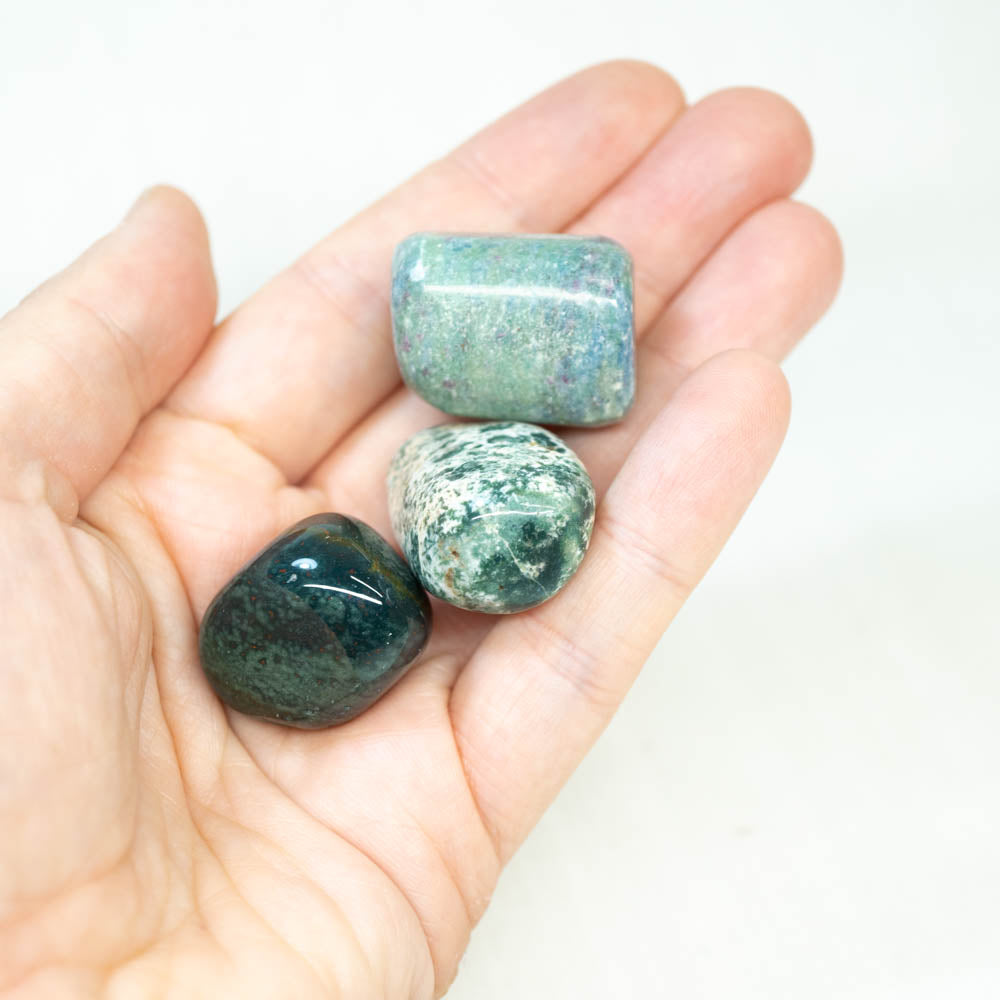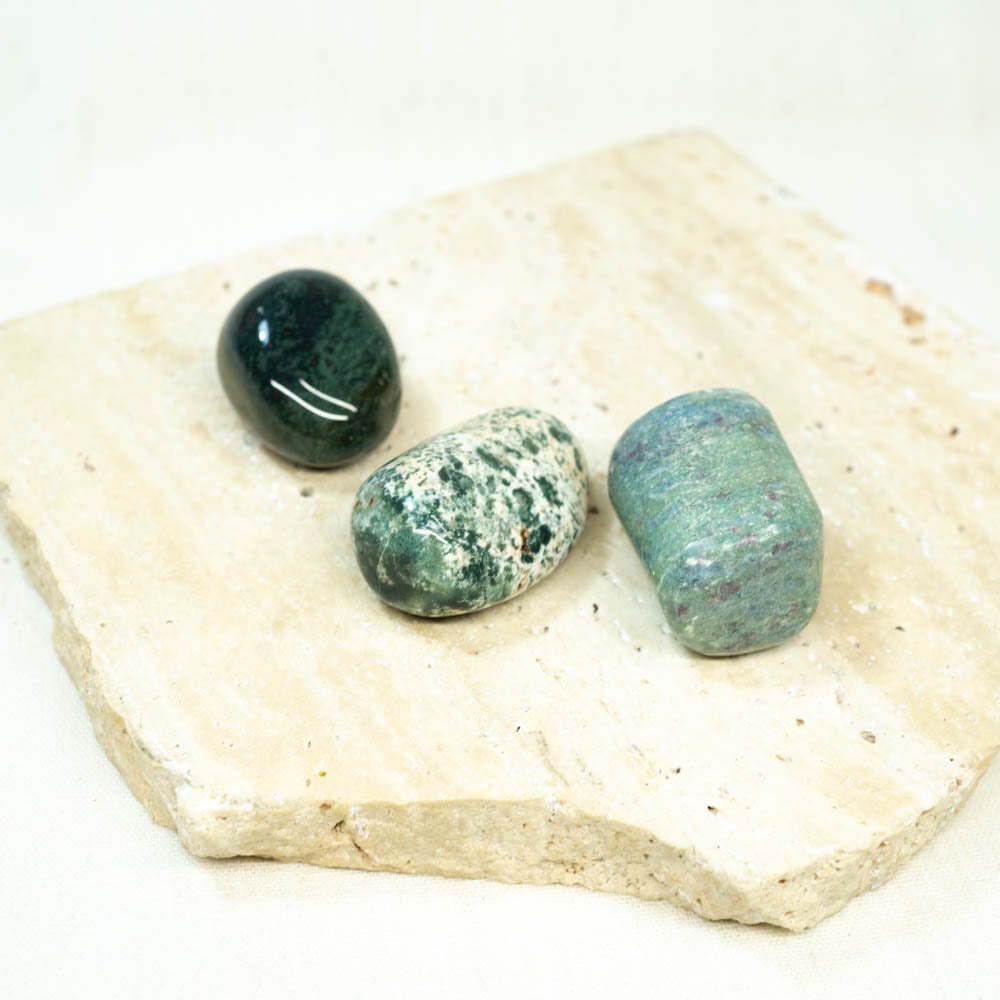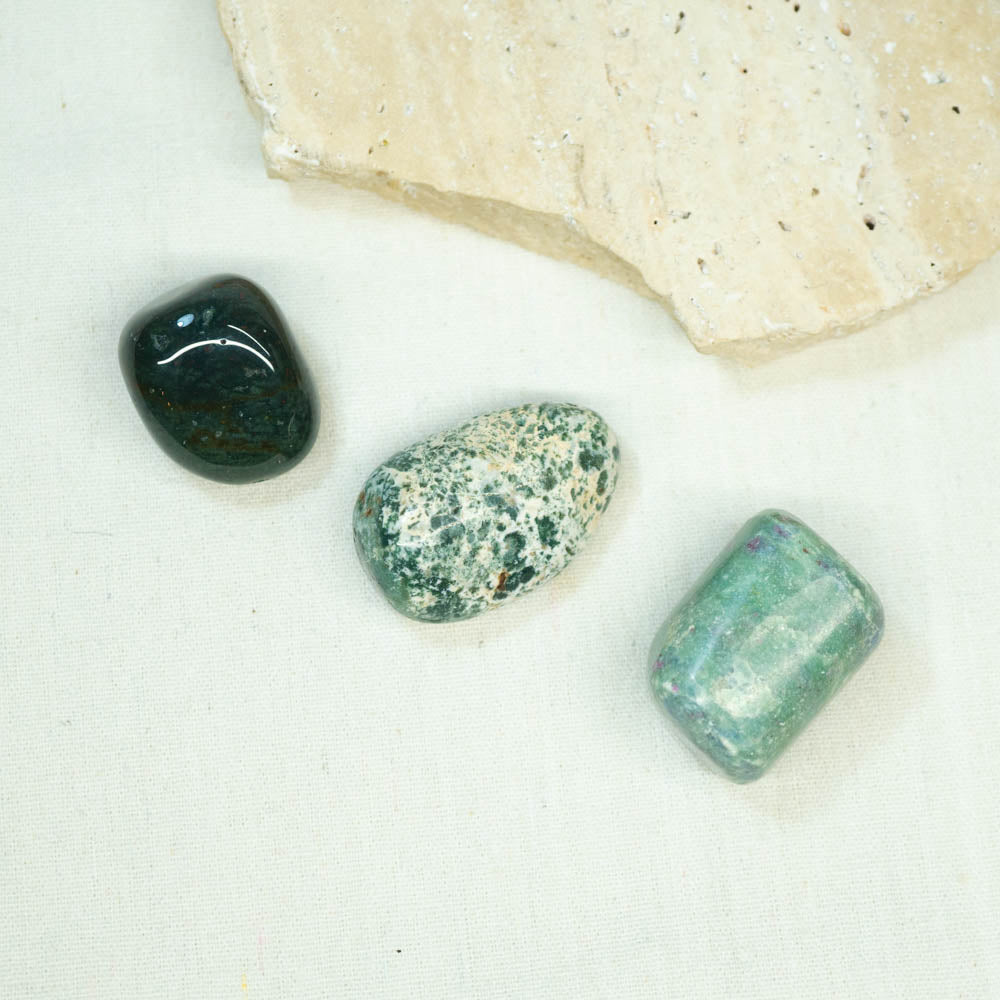 Courage + Growth - Gemstone Kit
We all need a little courage and boost sometimes in our busy lives. This curated collection of loving moon charged crystals,  are chosen for their unique properties to relieve stress and protect, together they offer emotional support and endless courage, as well as being able to bring you their soothing energy.
Each Courage + Growth Gemstone kit comes with 3 healing gemstones -Tree Green Agate, Bloodstone and Ruby Fuchsite, in a keepsake linen pouch. 
Place the crystals in your living space, by your bed for calming energies at night or carry them with you wherever you go for when you need that extra burst of courage and support.
You will receive a card with each stones properties.
Please note: Each gemstone will vary in size, shape and colours. 
Crystal Meaning
Ruby Fuchsite
A beautiful Green Fuchsite with speckles of red Ruby throughout. 

This stone offers strong emotional support during tough times, as well as bringing endless courage and strength. A very nurturing and soothing crystal.
Tree Agate
A stone inner peace and  abundance. The name is derived from the Greek term for tree-like. This lovely green stone will give you the stamina to handle everything that you're supposed to do and everything that's expected of you. It will help you gain spiritual and mental strength. Great to use in meditation as it will soothe and take away any unwanted thoughts.
Bloodstone
A stone of courage and healing. Bloodstone is a magical earthy stone, perfect to carry on you if you feel you need courage and strength. Bloodstone can enhance mental clarity and give a motivational boost. 
Note: Due to the natural uniqueness of each stone, the stones will vary from whats pictured.

REGULAR SHIPPING $9.95 - $12.95
Metro areas up to 3 - 4 business days. Rural areas up to 6 business days.

EXPRESS SHIPPING $15 - 17.95
Metro areas 1-2 business days

Free CLICK & COLLECT from Hawthorn, VIC
Mon to Sat 11am - 5pm

FREE regular shipping on orders $200 and over