Free Shipping AUS wide on orders over $200 | Buy Now Pay Later Available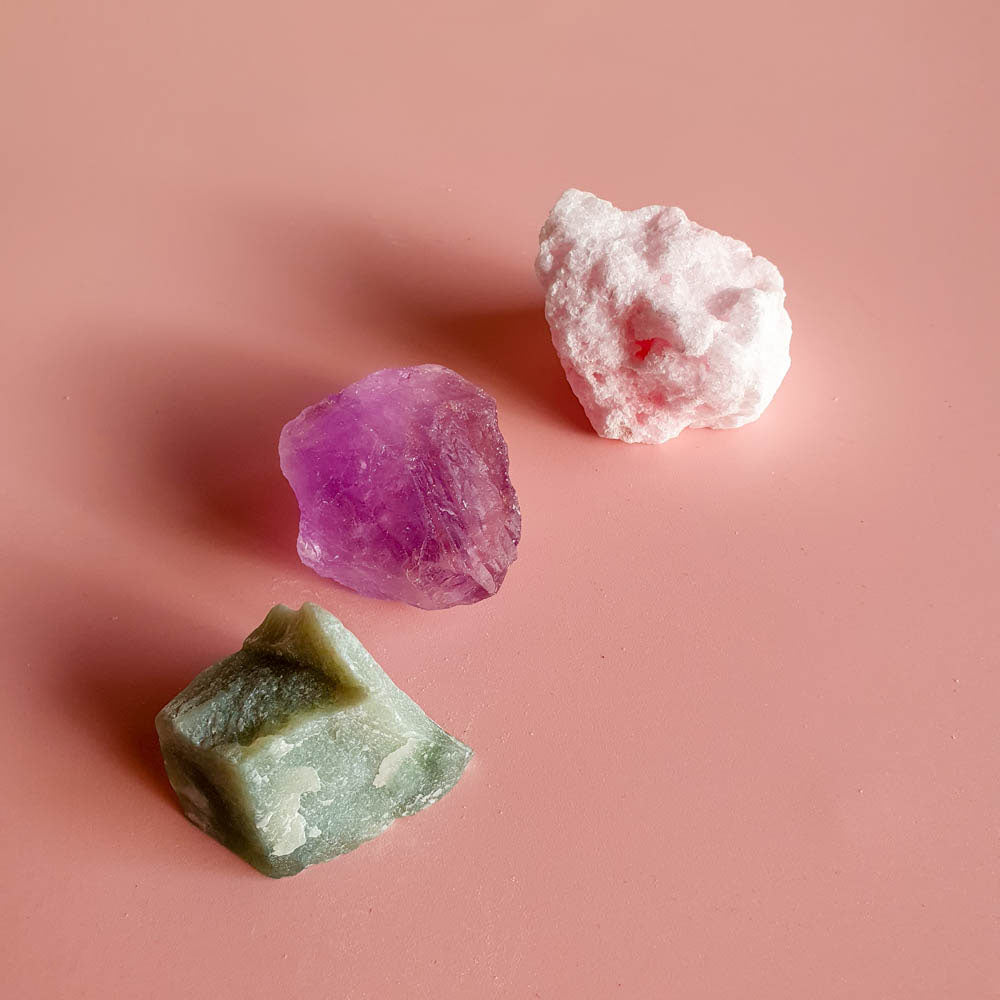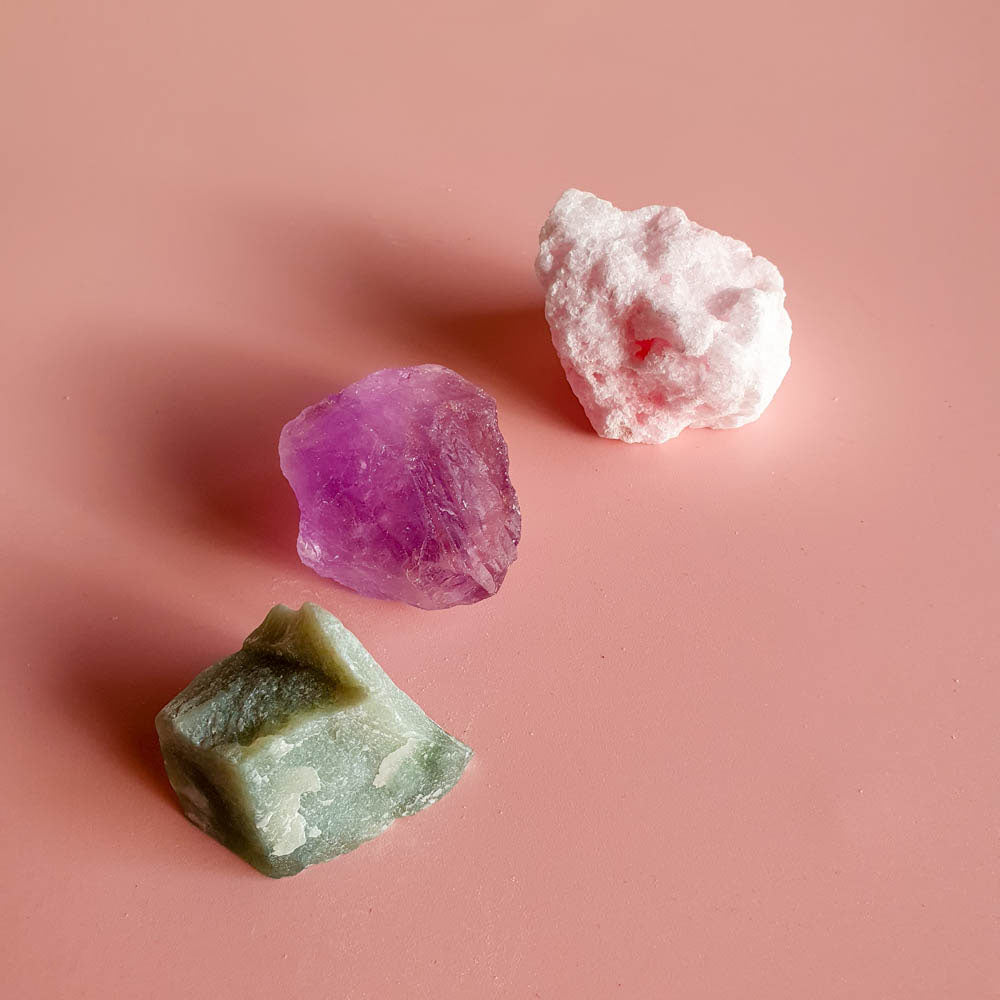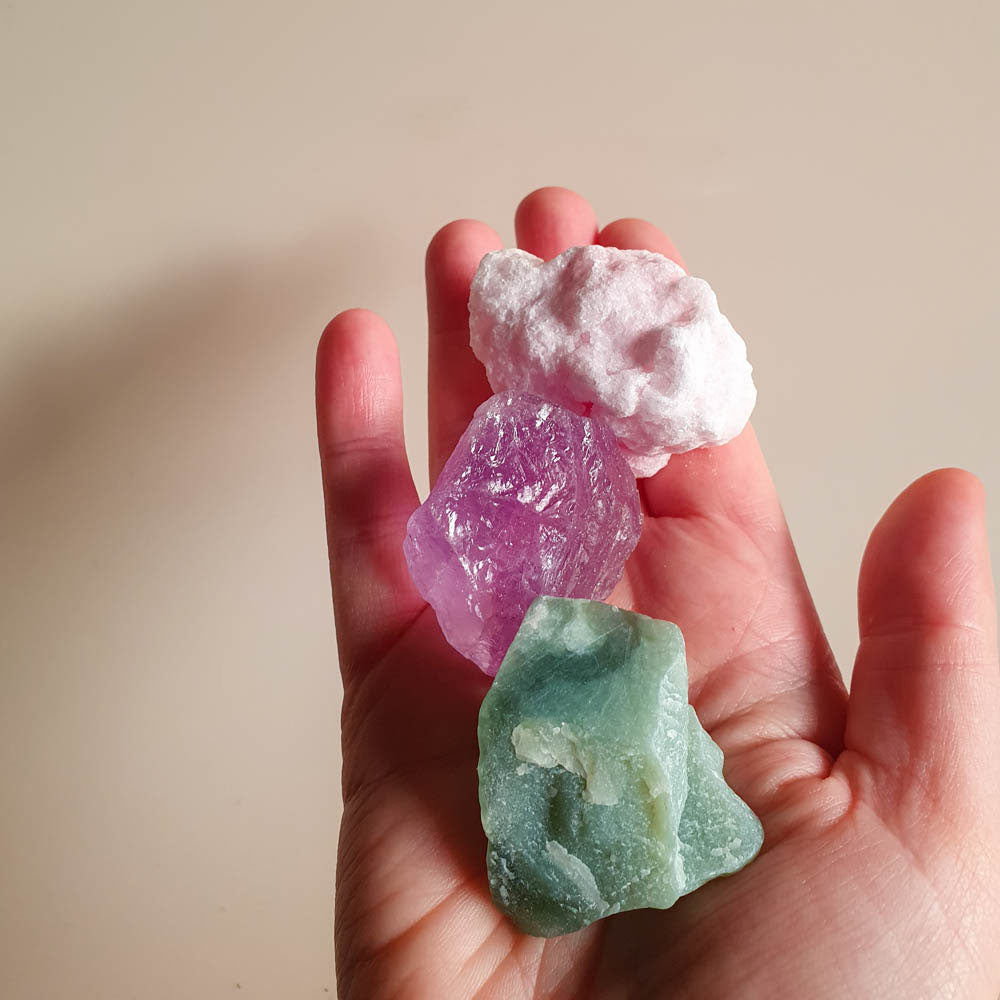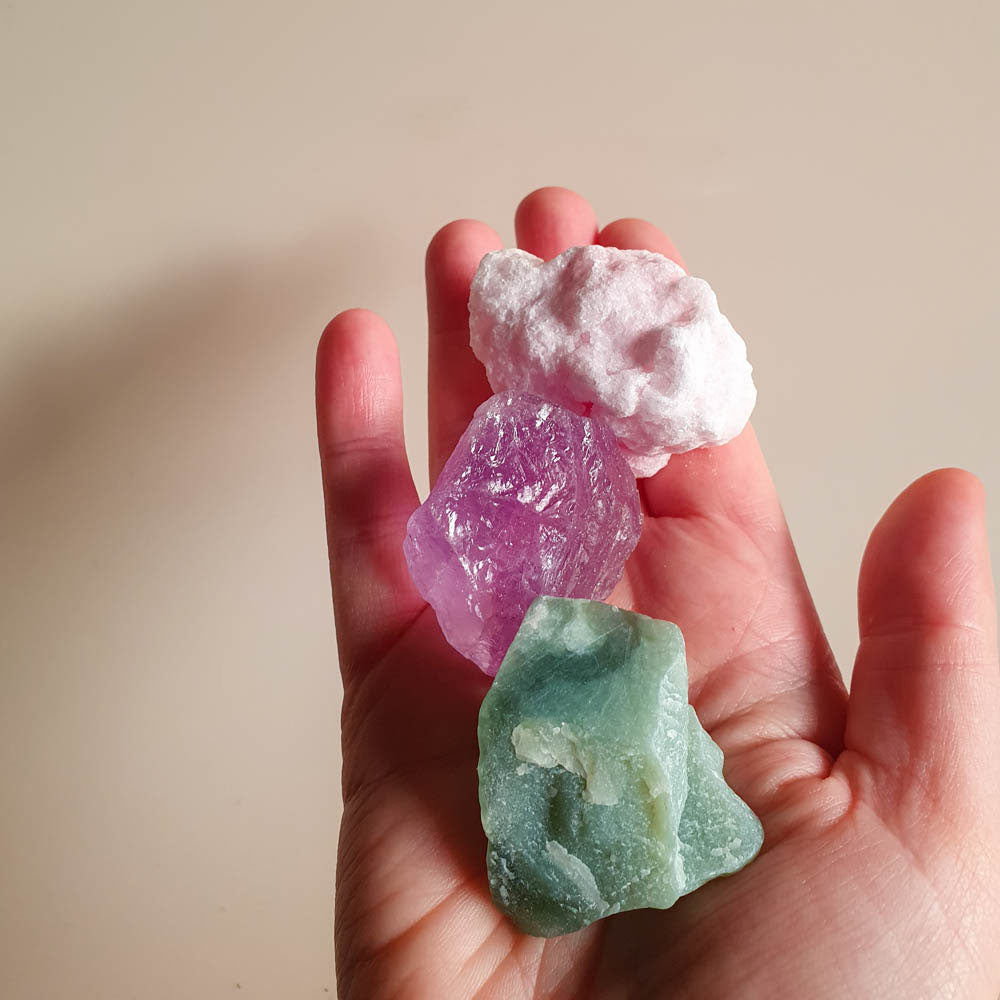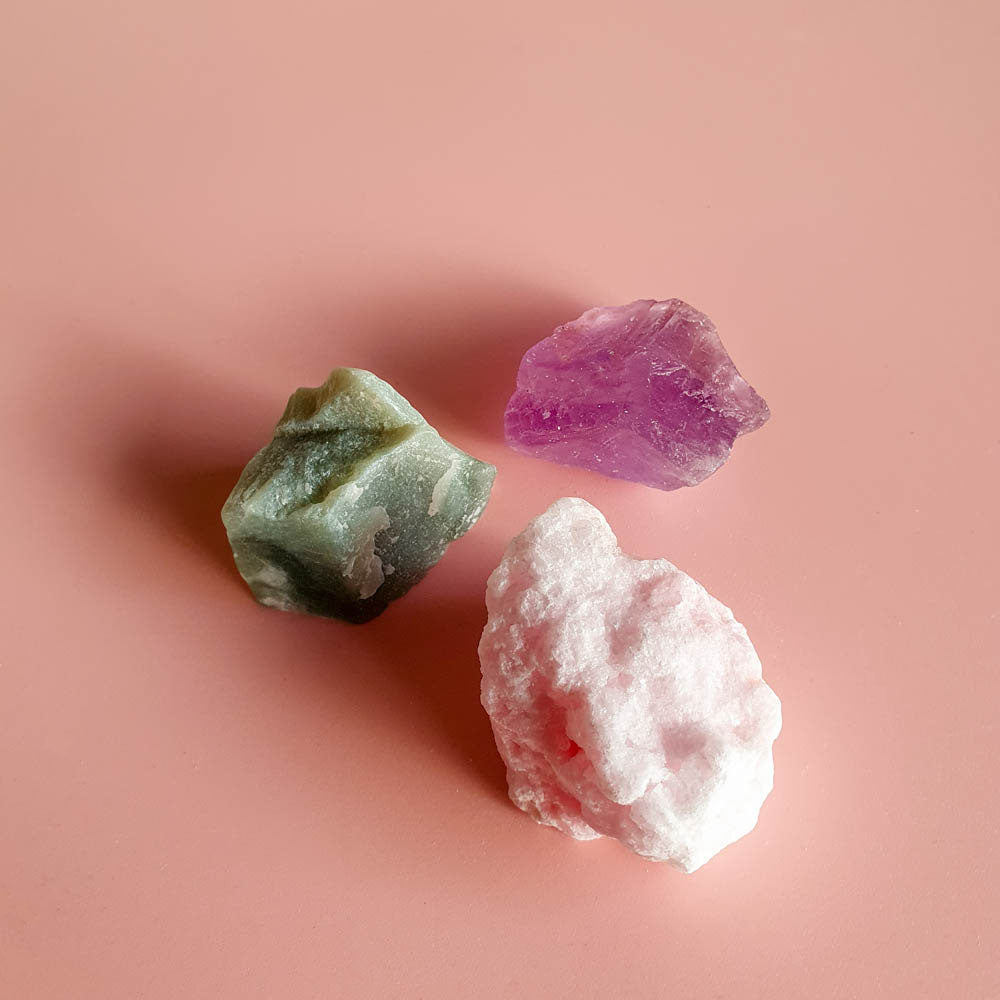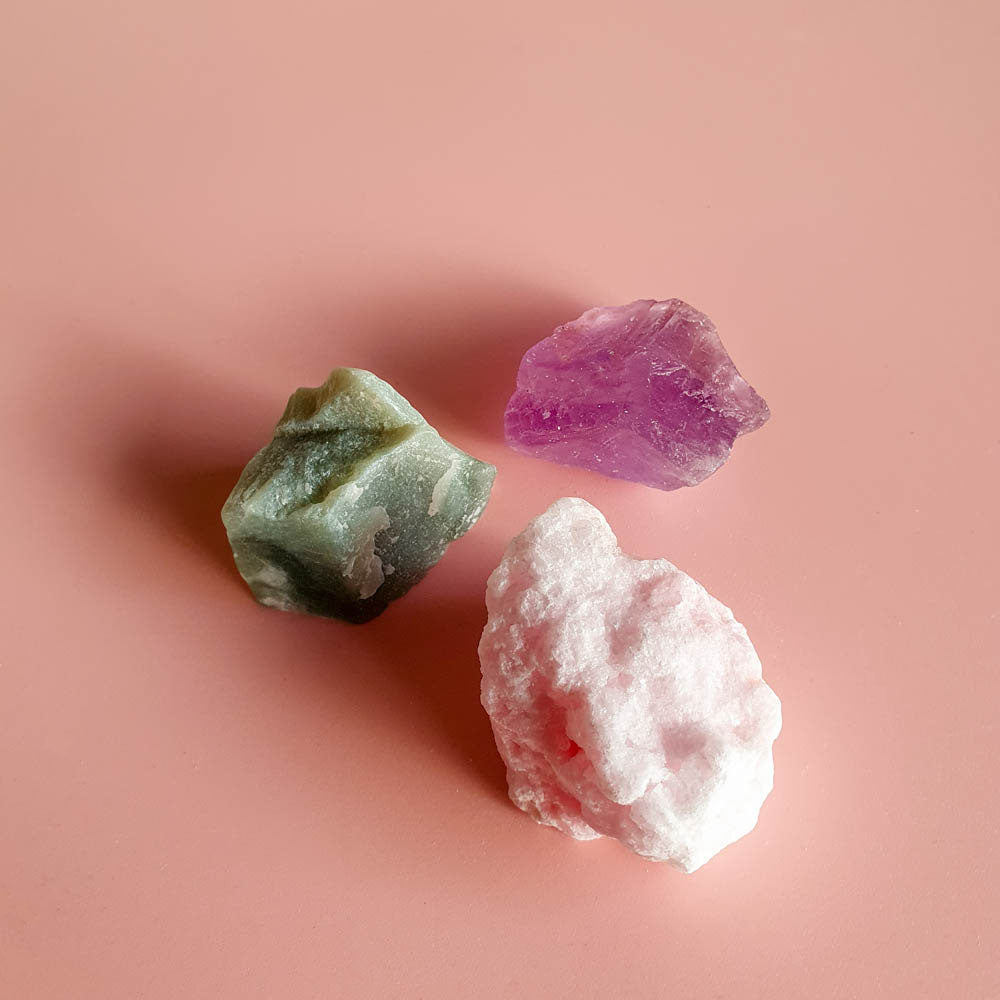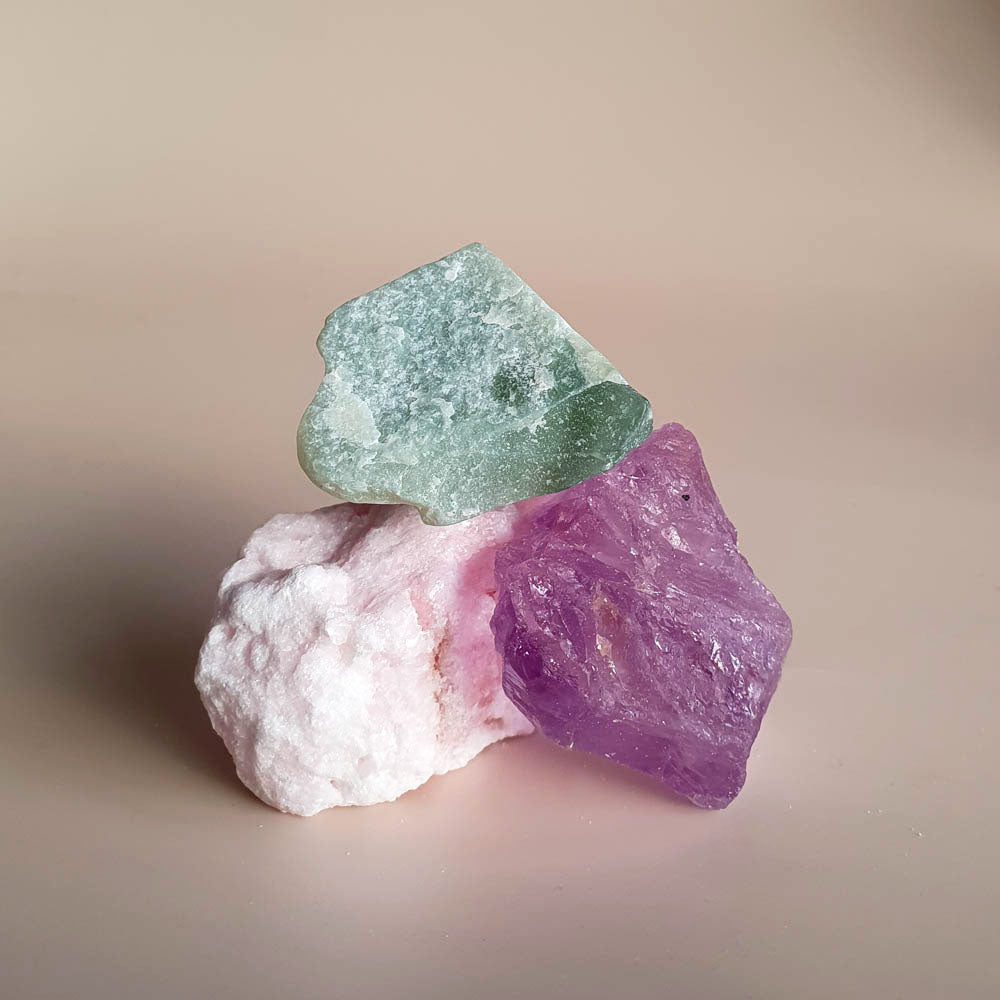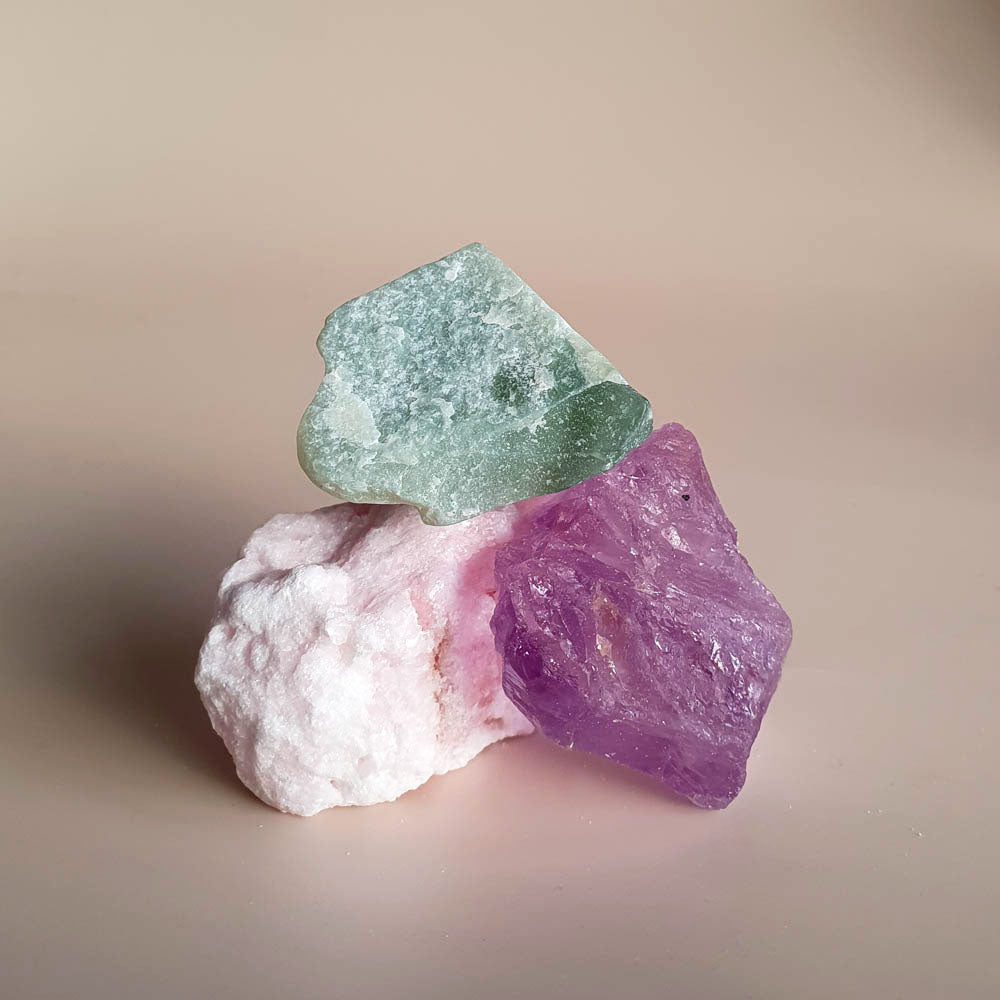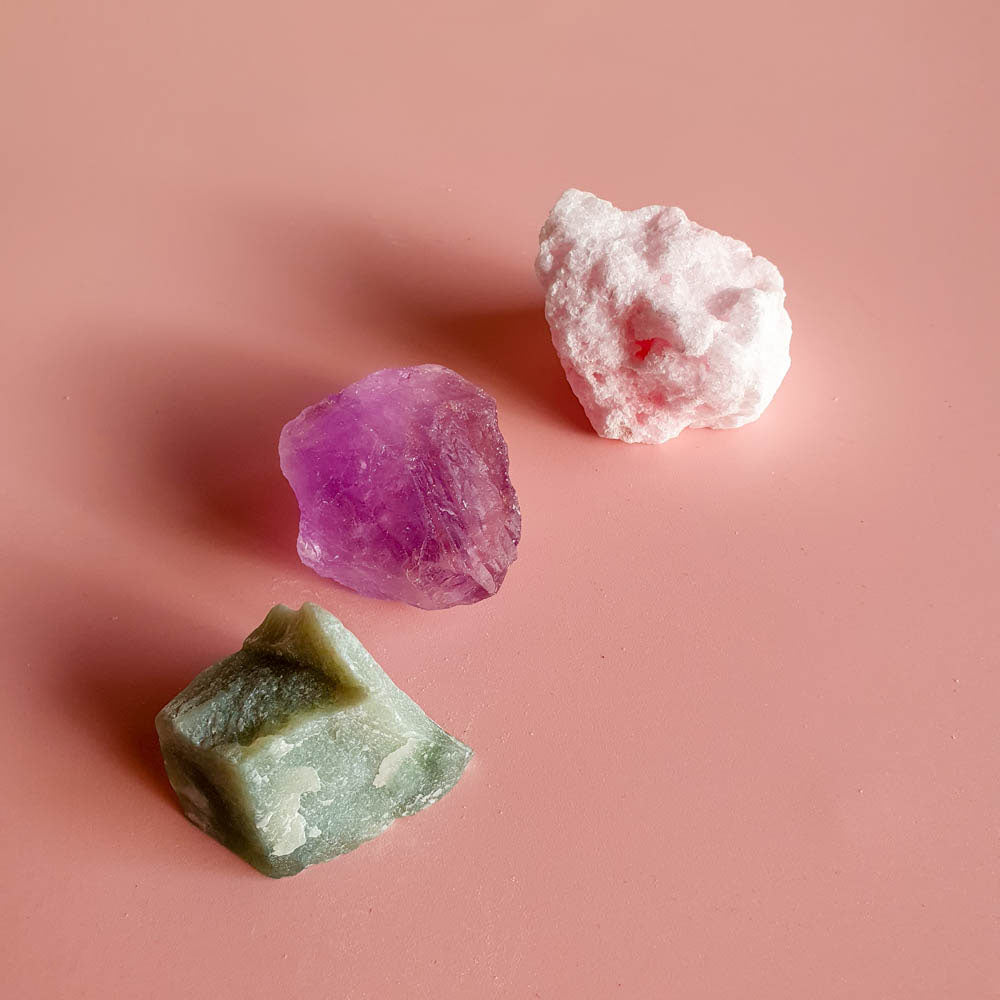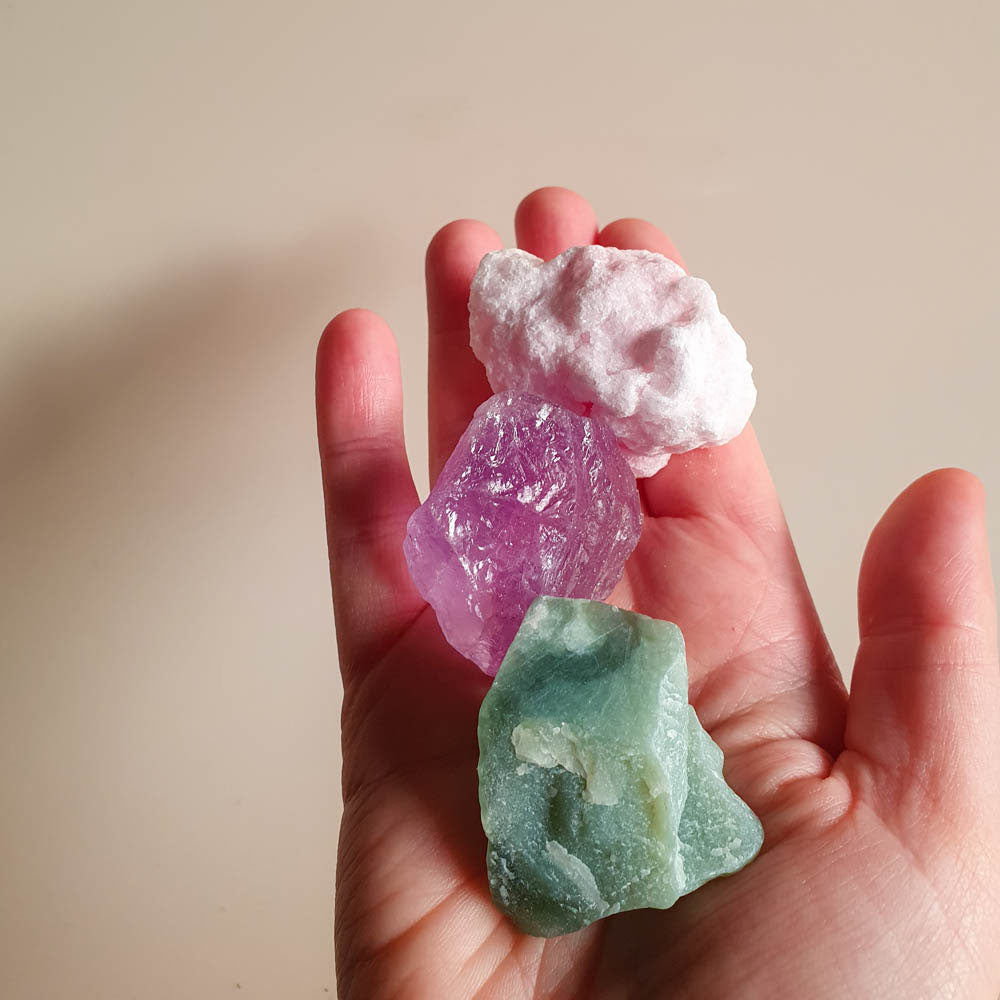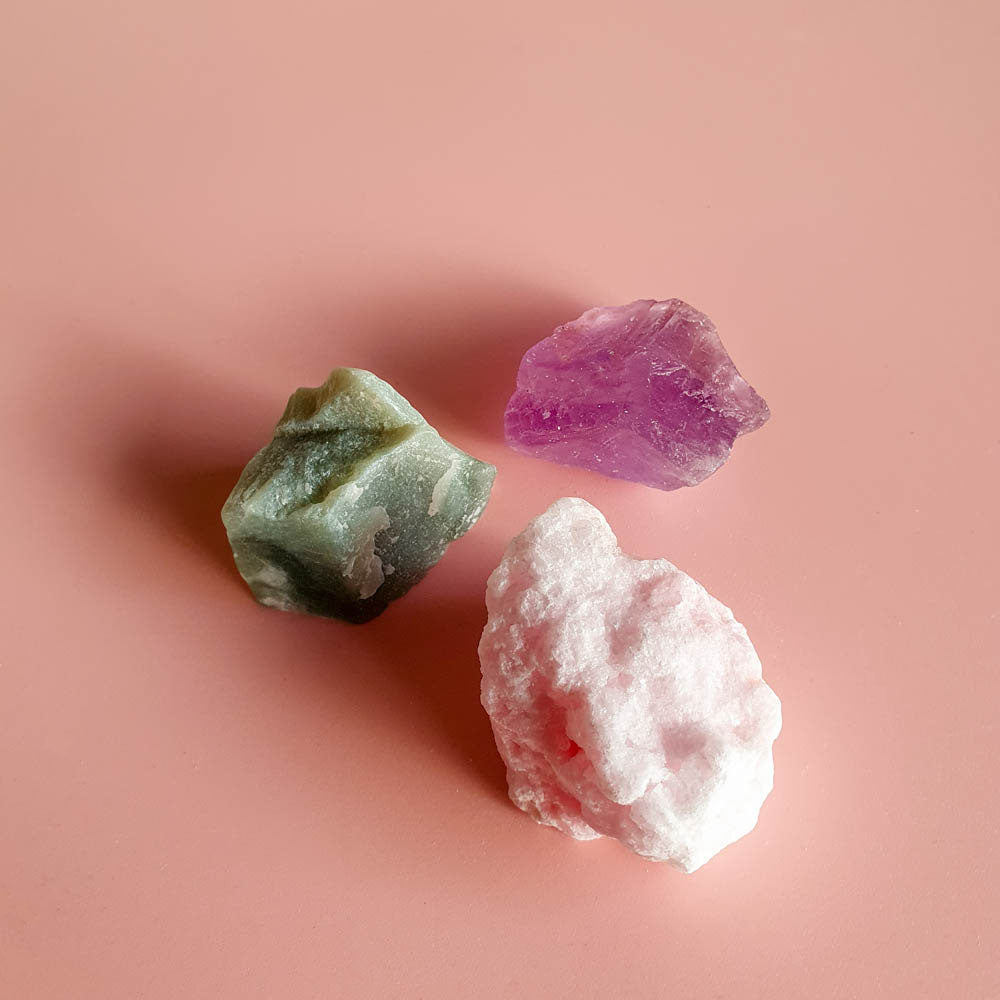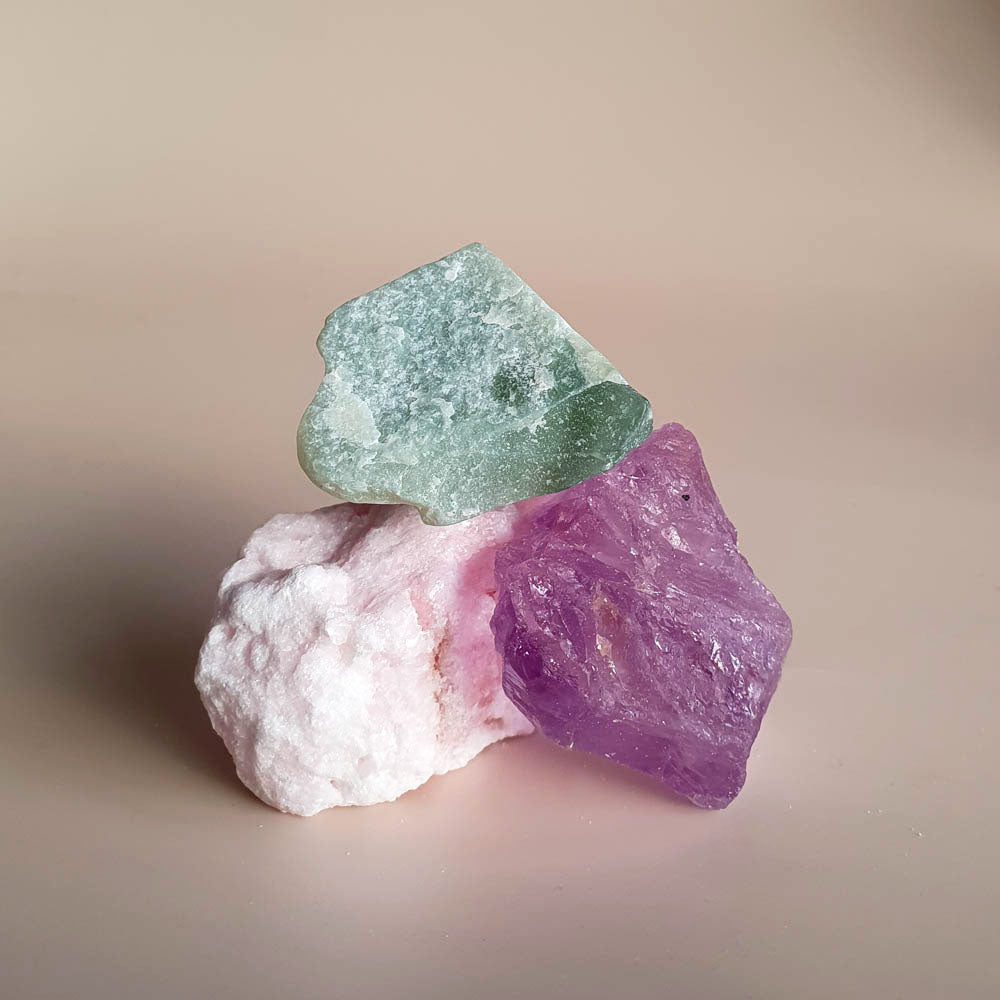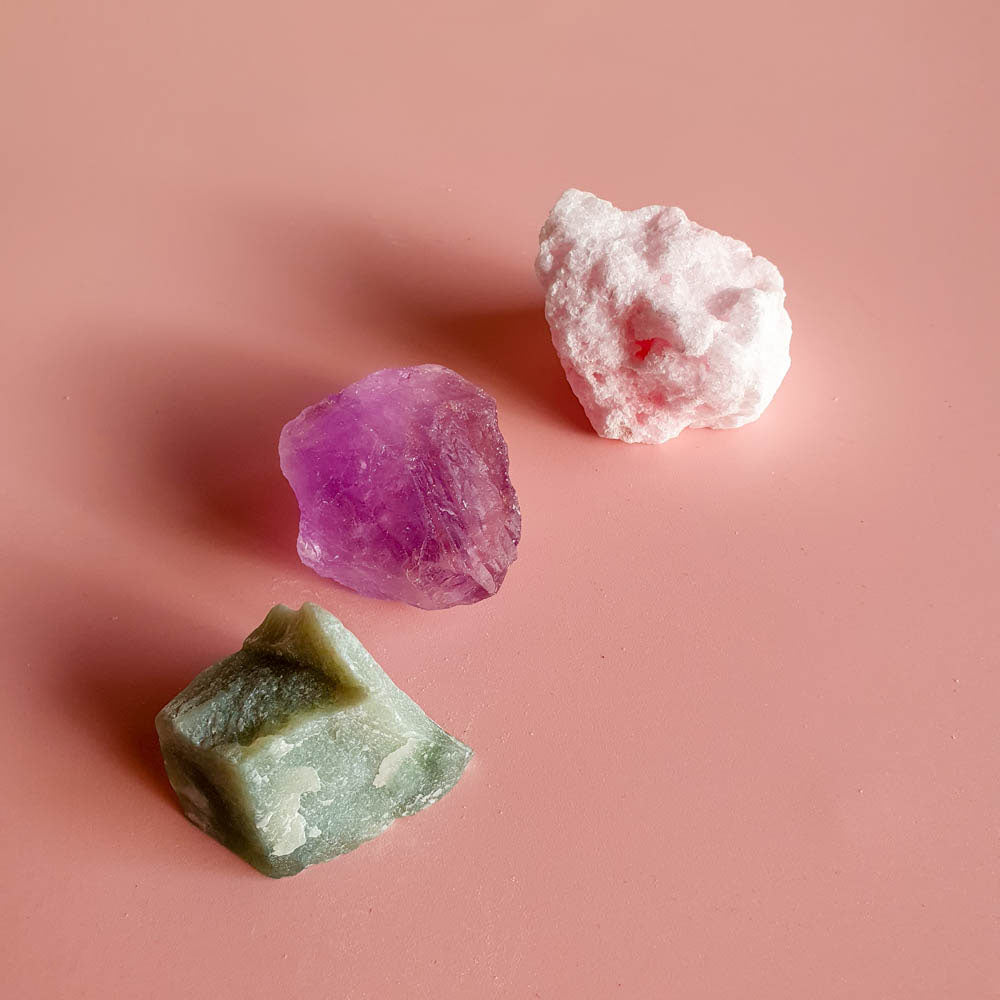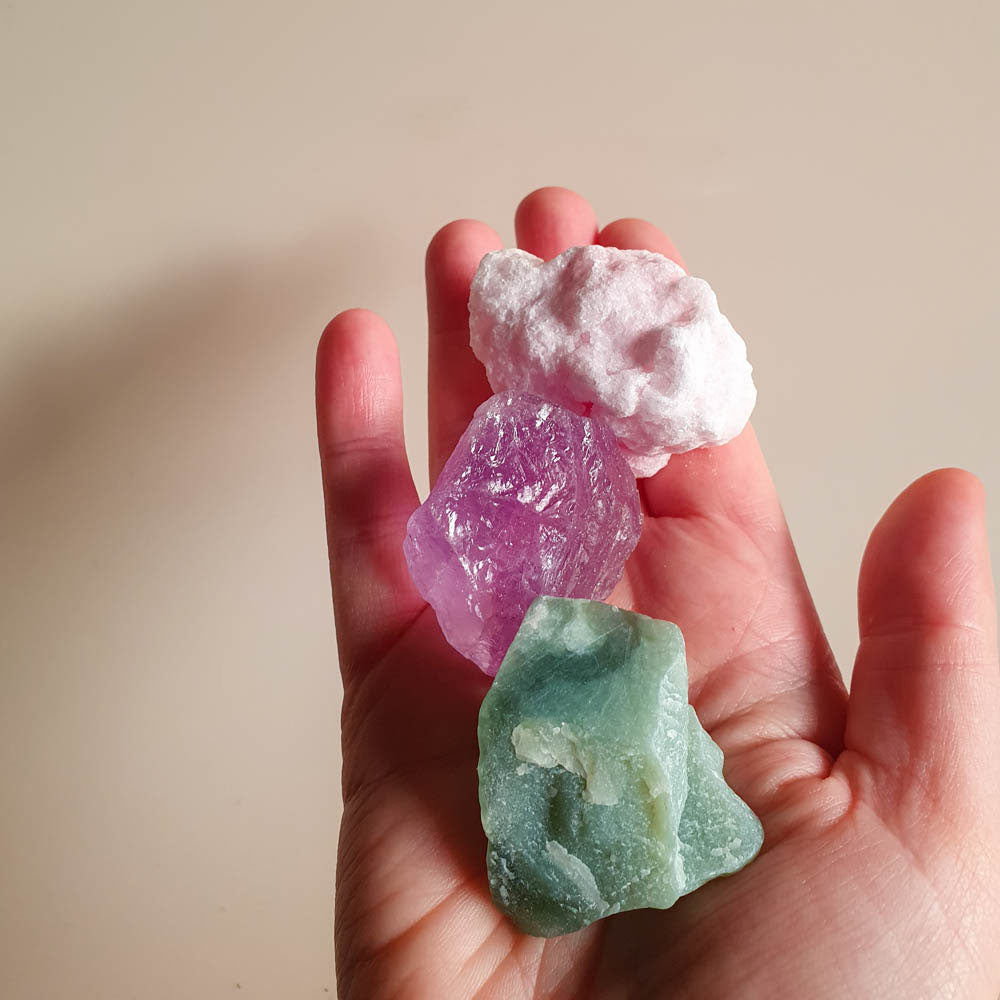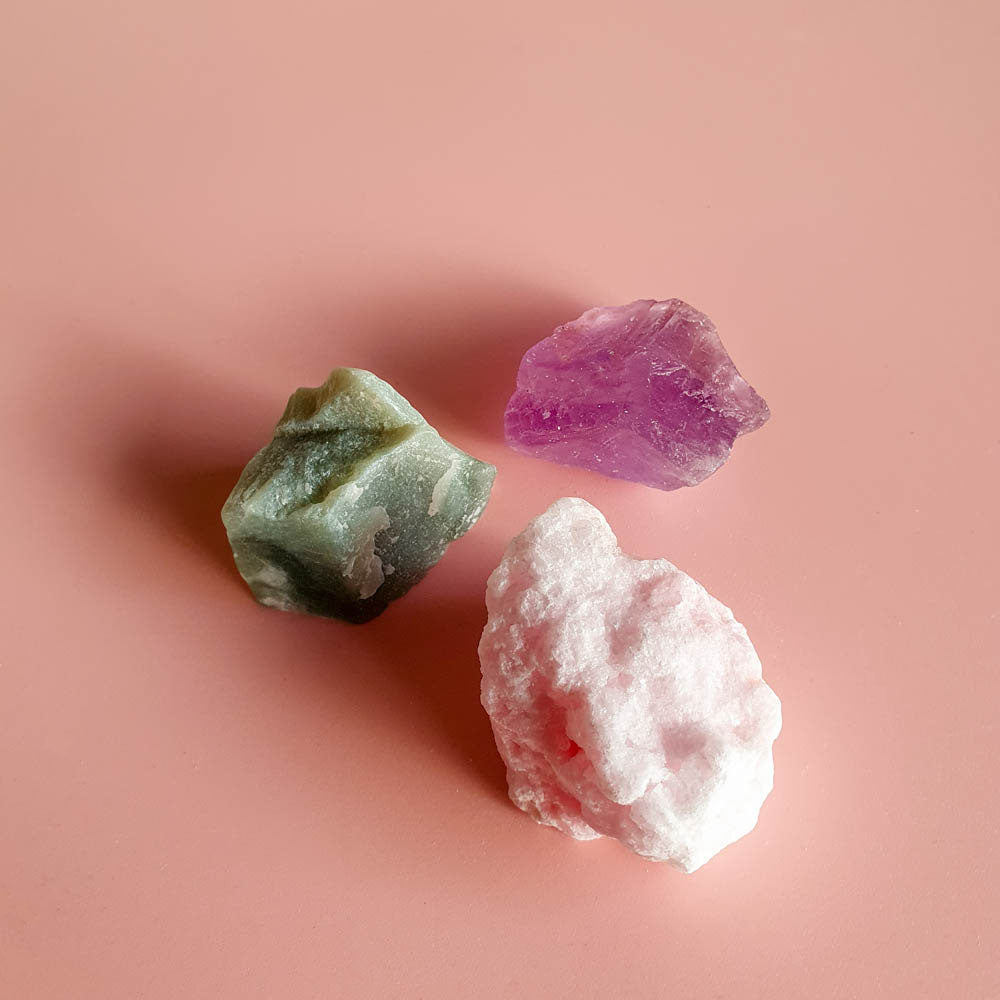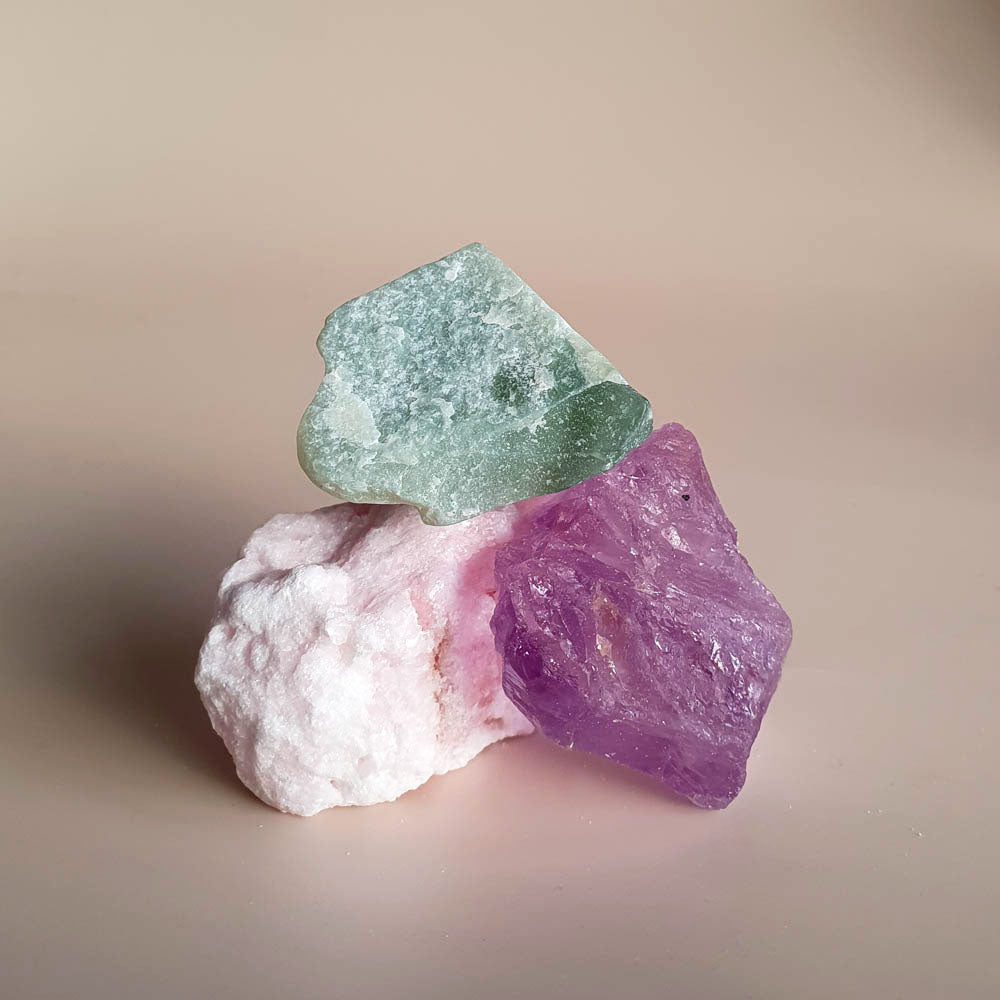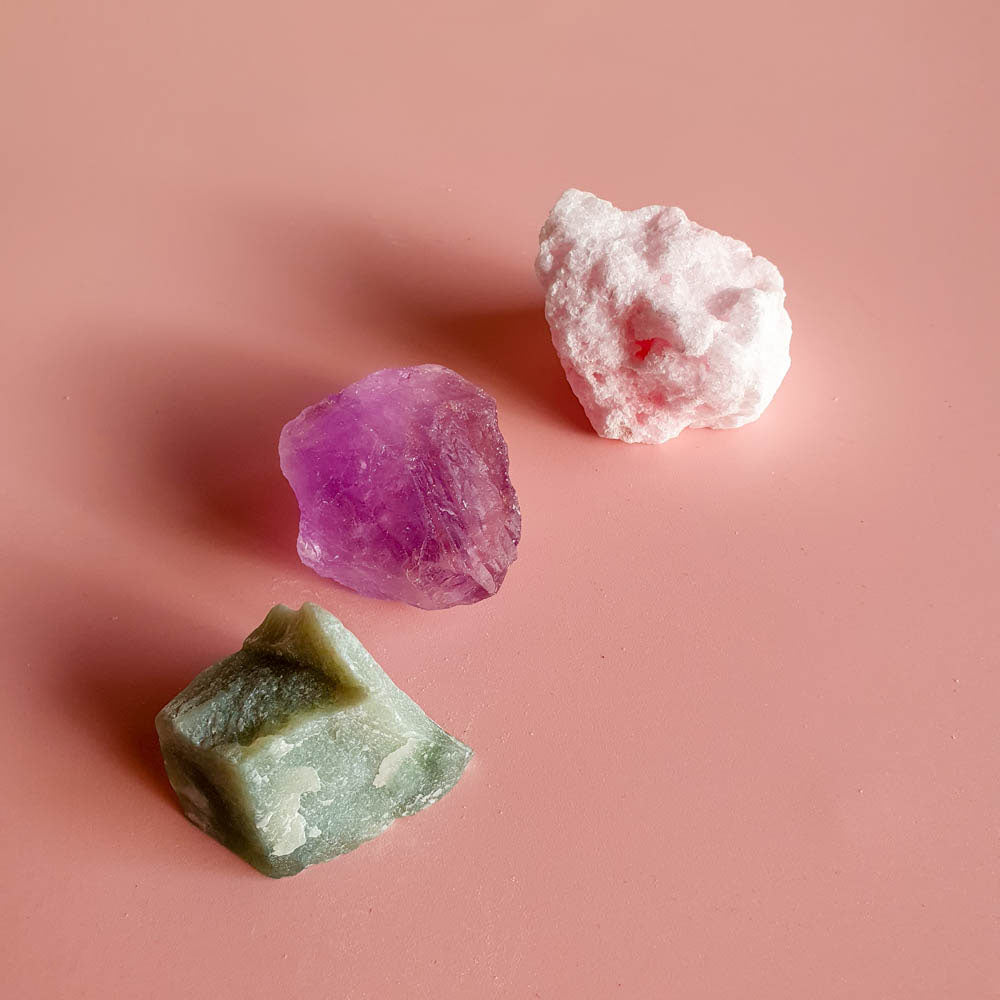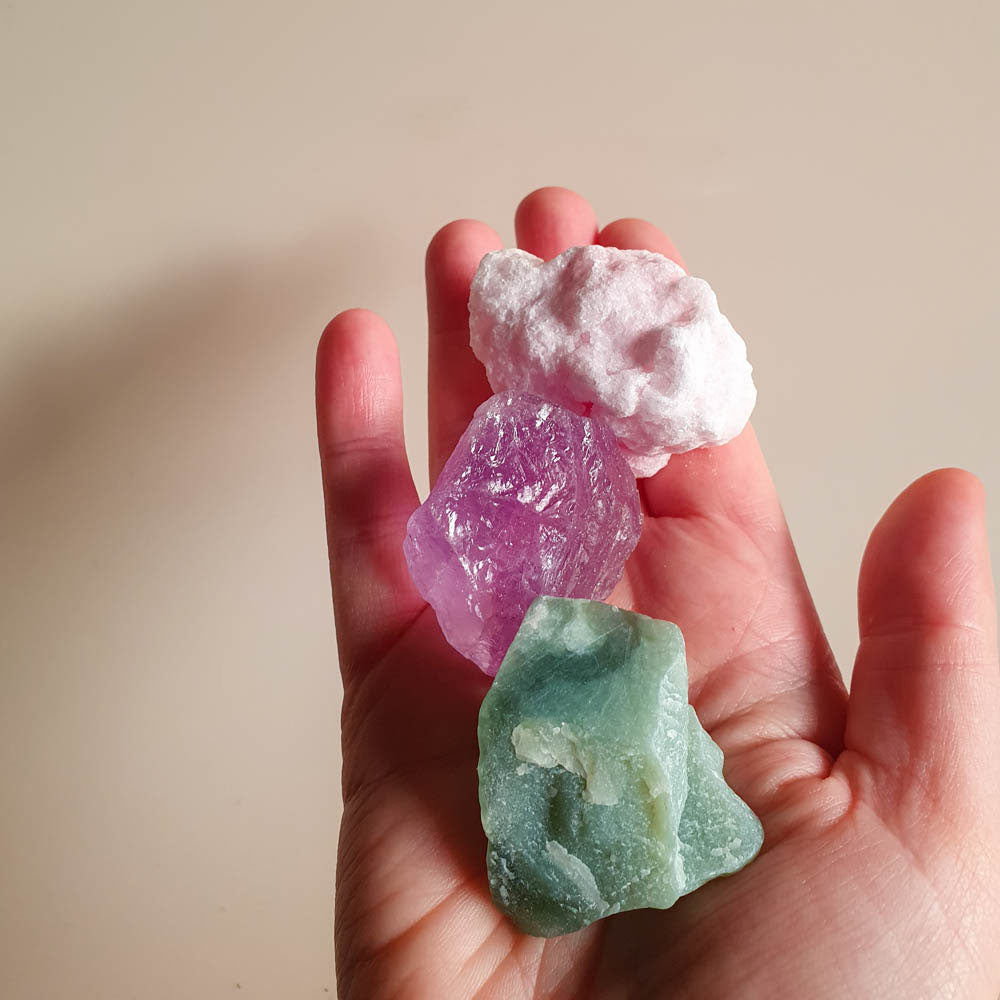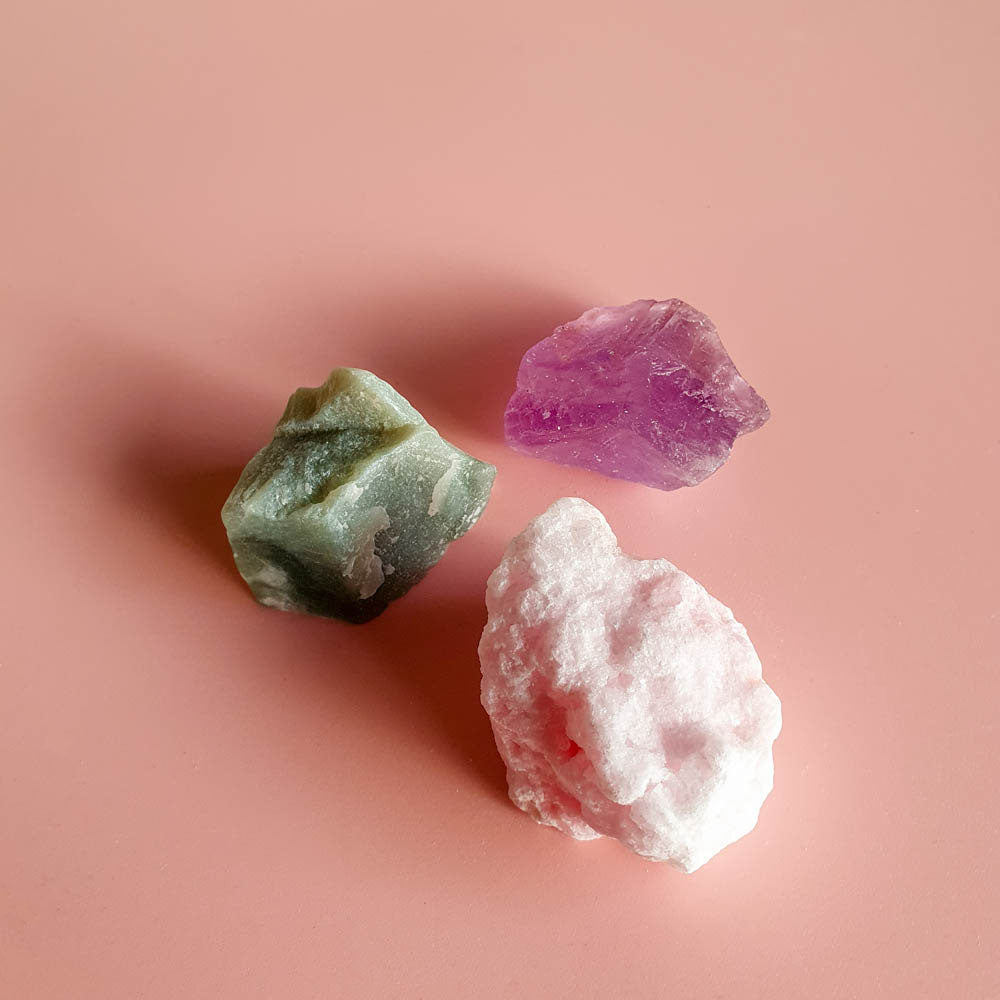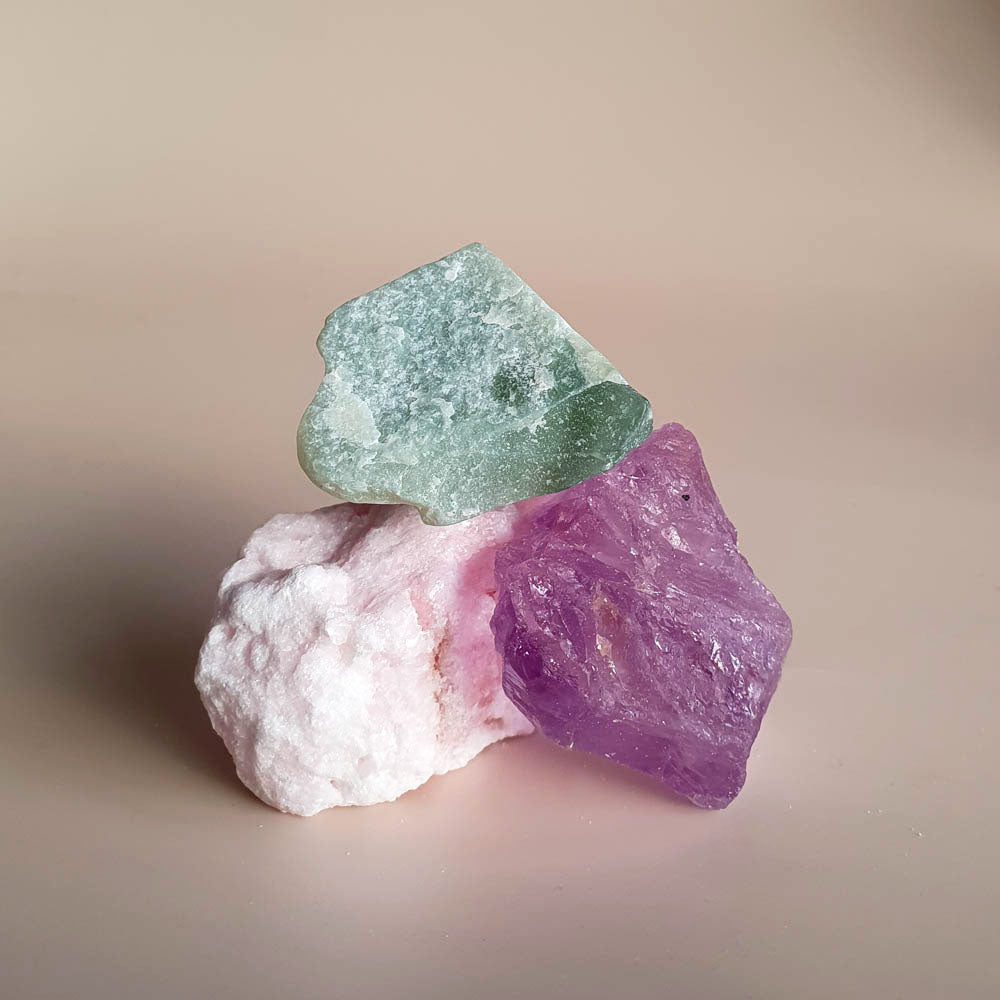 Inner Harmony Crystal Set
Introducing the exquisite Crystal Roughs Kit, a collection of three captivating gemstones: Jade, Amethyst, and Pink Aragonite. This enchanting set combines their natural beauty and metaphysical properties for a transformative journey of self-discovery, healing, and inner harmony.

• Balance • Healing • Peacefulness
Measurements: 3 x 3cm approx.
Origin: Amethyst: Brazil | Pink Aragonite: Argentina | Jade: China
Note: Due to the natural uniqueness of each crystal, what you receive may slightly vary from the image shown. 
Jade, with its calming green hues, fosters tranquility and emotional well-being, bringing balance to the mind, body, and spirit.

Amethyst, renowned for its spiritual properties, resonates with higher chakras, facilitating spiritual growth, intuition, and peacefulness.
Pink Aragonite, known for its soft, nurturing energy, promotes compassion, emotional healing, and inner balance.
Each crystal, in its raw form, showcases their unique beauty and patterns, offering a holistic approach to well-being. Embrace the transformative power of these gemstones and embark on a path of healing, enlightenment, and personal growth.
REGULAR SHIPPING $9.95 - $12.95
Metro areas up to 3 - 4 business days. Rural areas up to 6 business days.

EXPRESS SHIPPING $15 - 17.95
Metro areas 1-2 business days

Free CLICK & COLLECT from Hawthorn, VIC
Mon to Sat 11am - 5pm

FREE regular shipping on orders $200 and over