Free Shipping AUS wide on orders over $200 | Buy Now Pay Later Available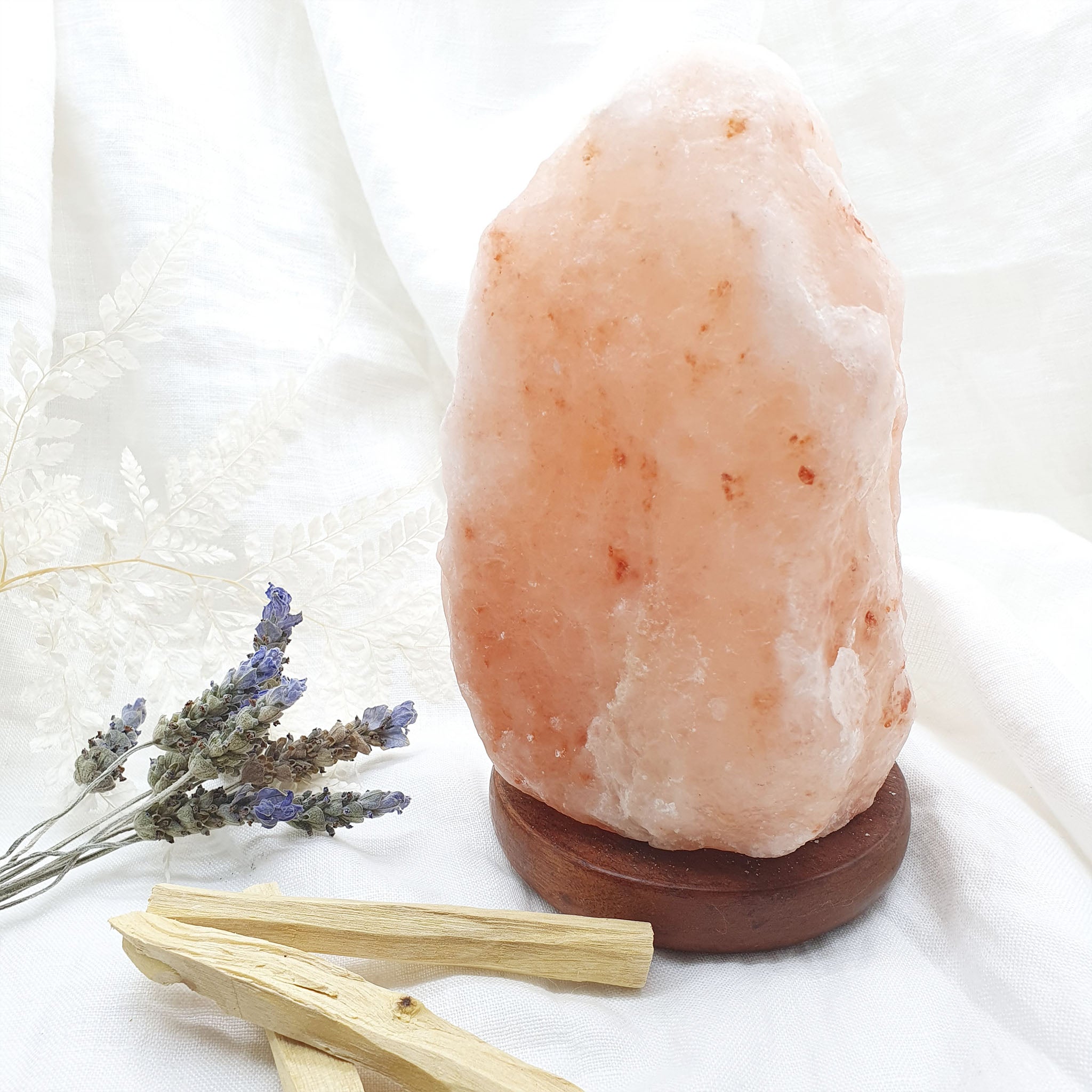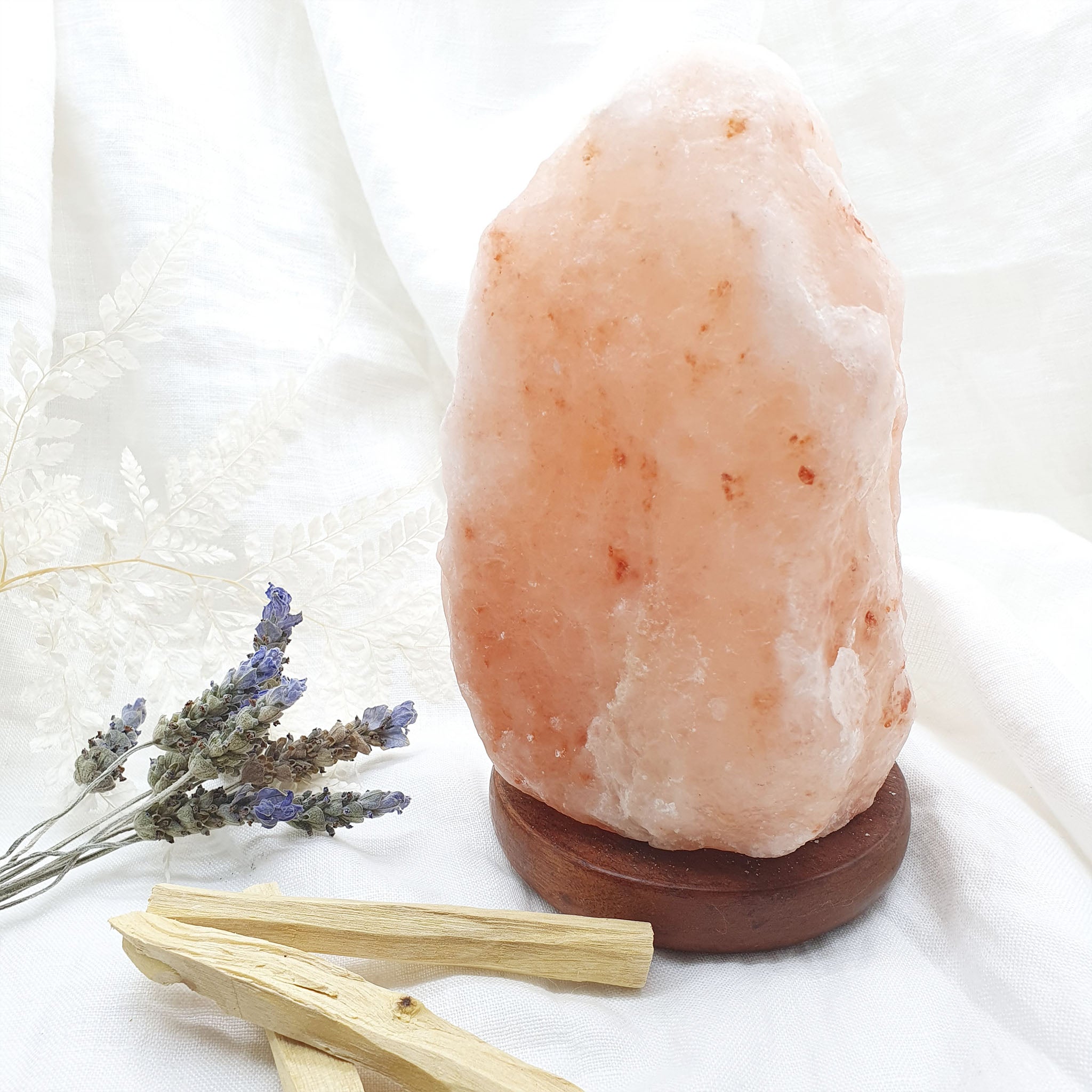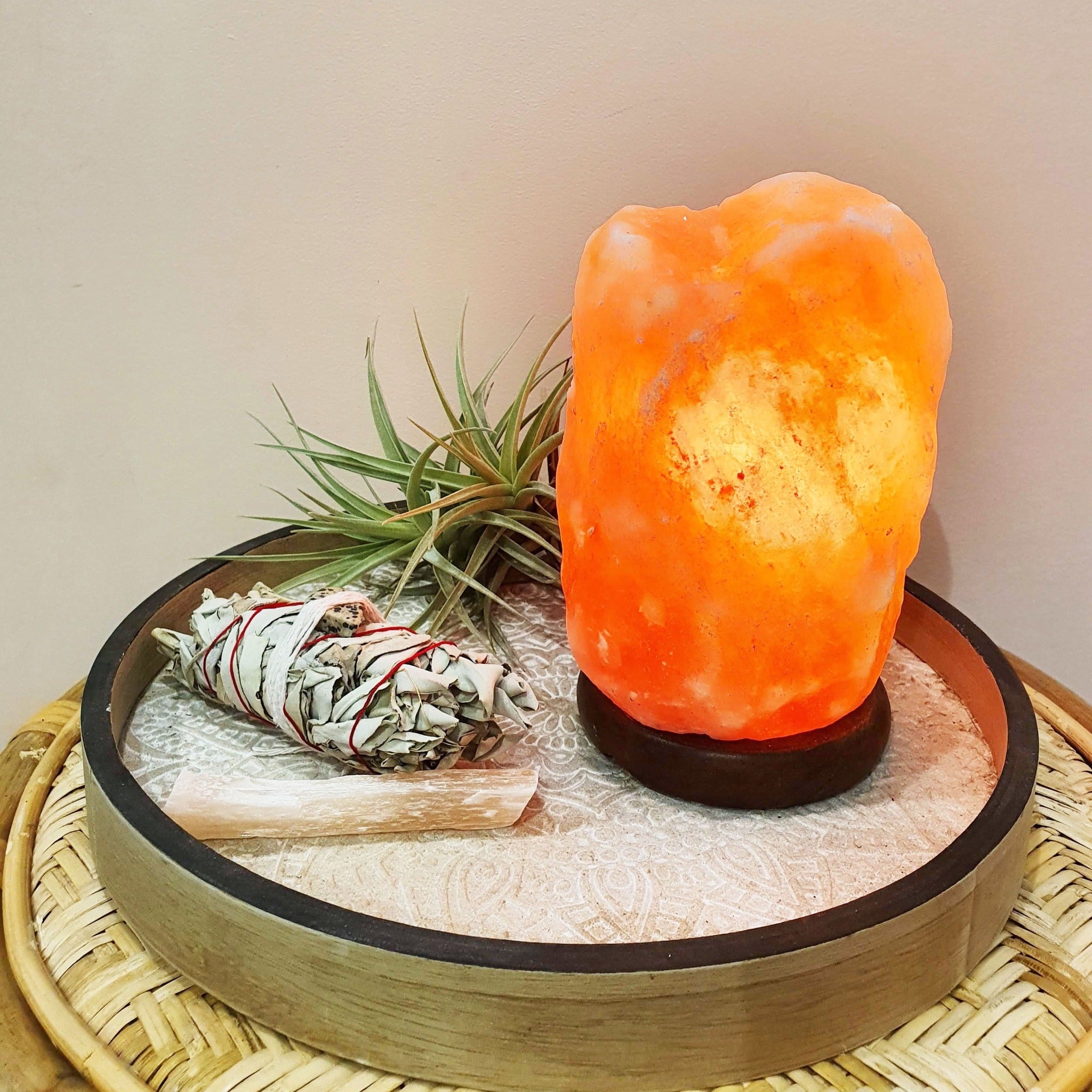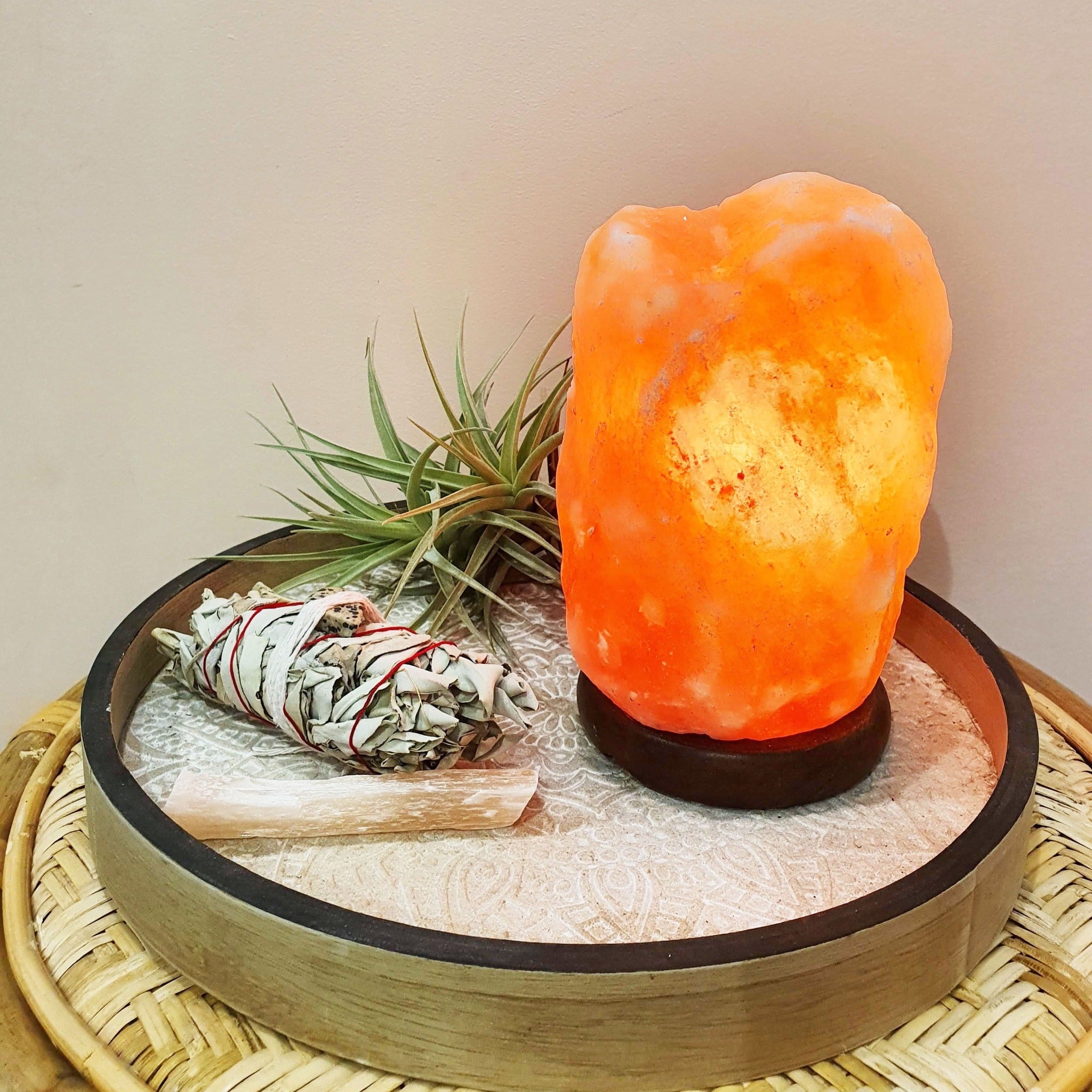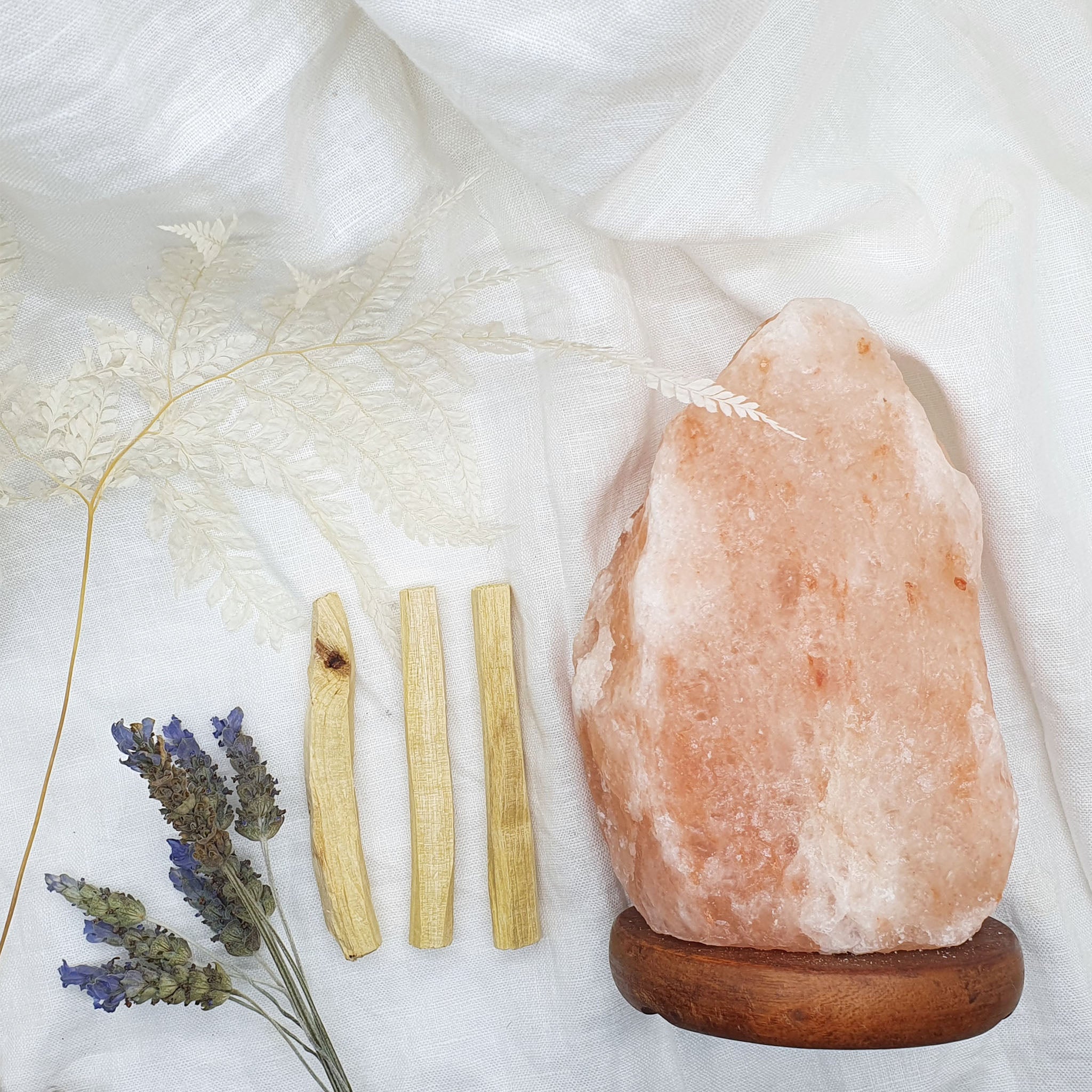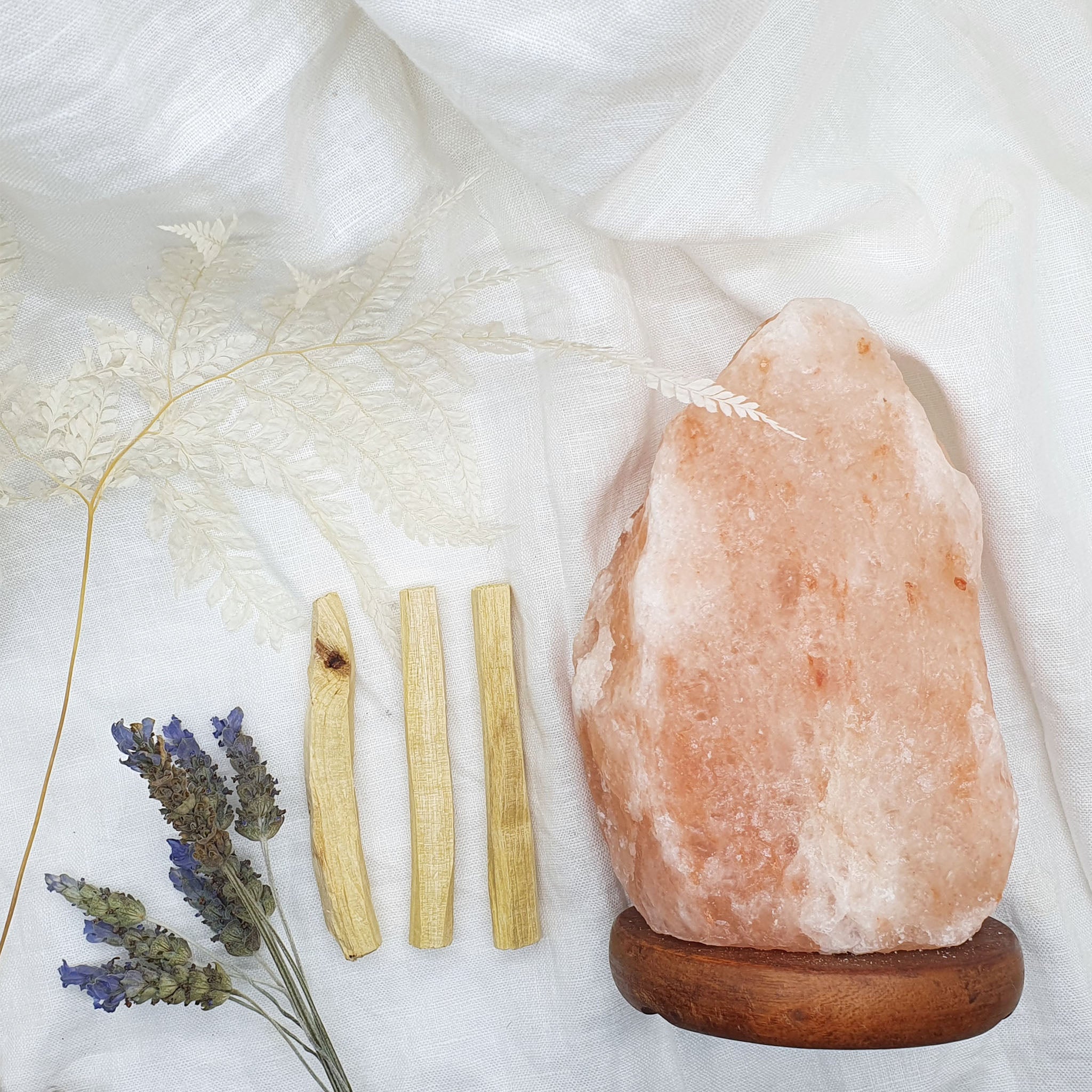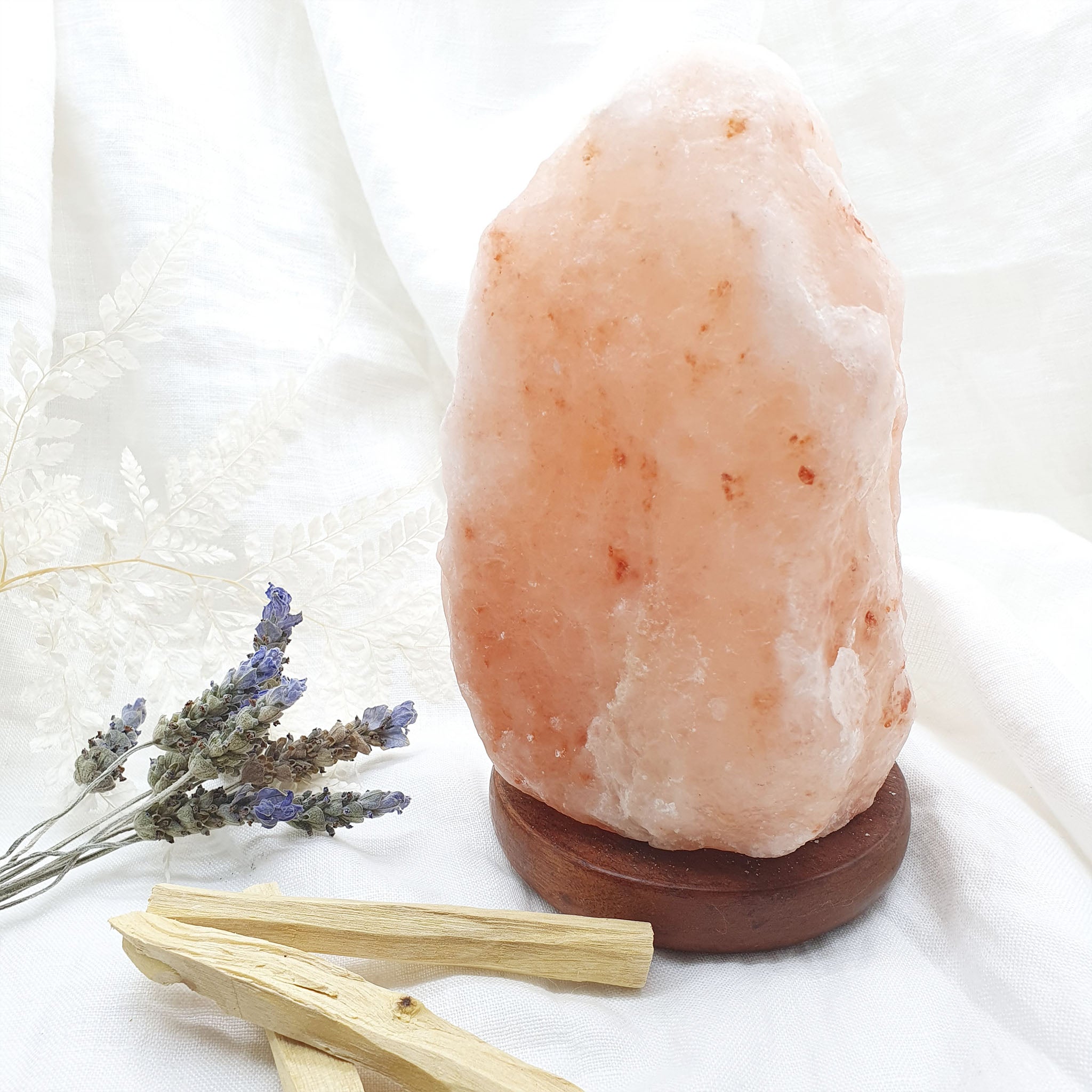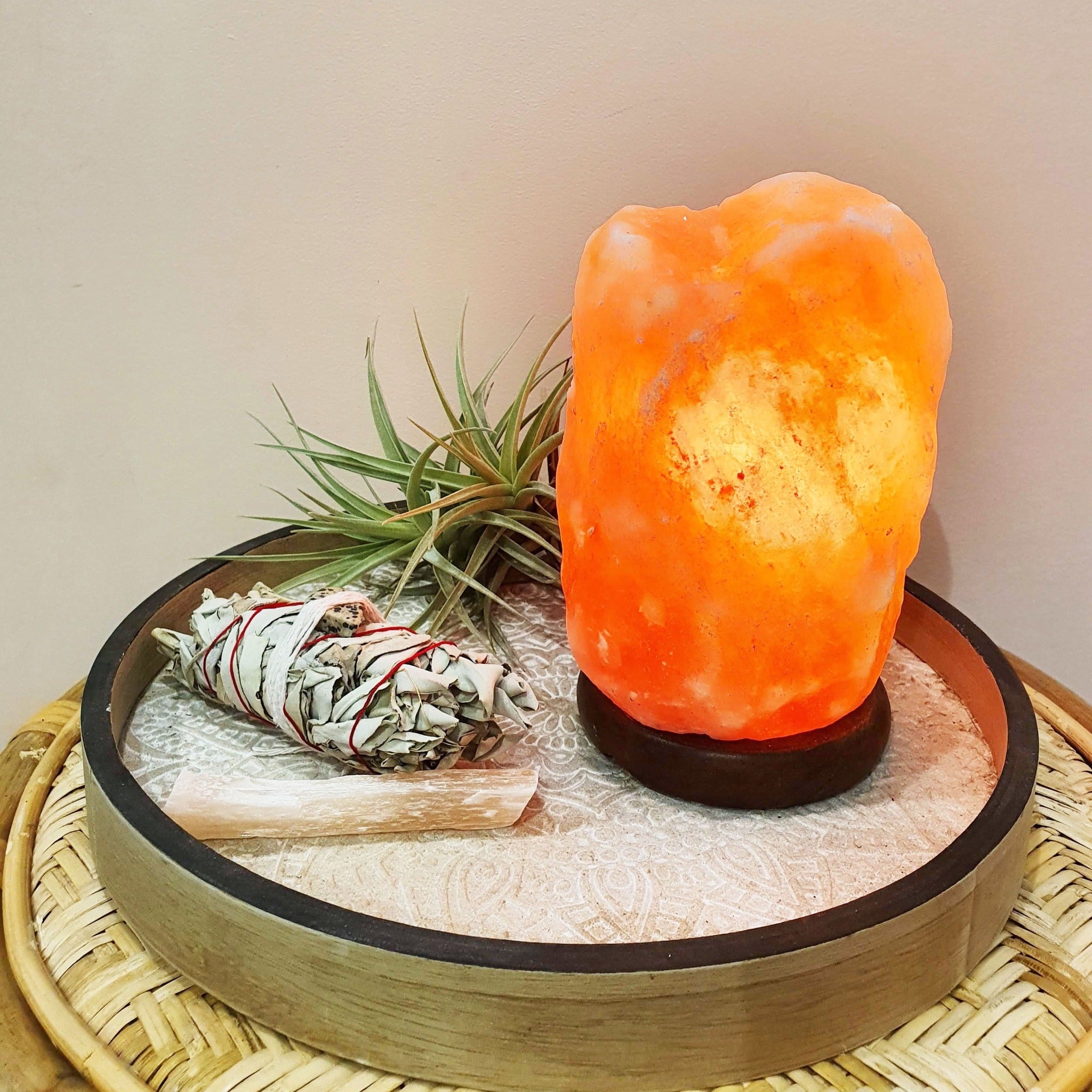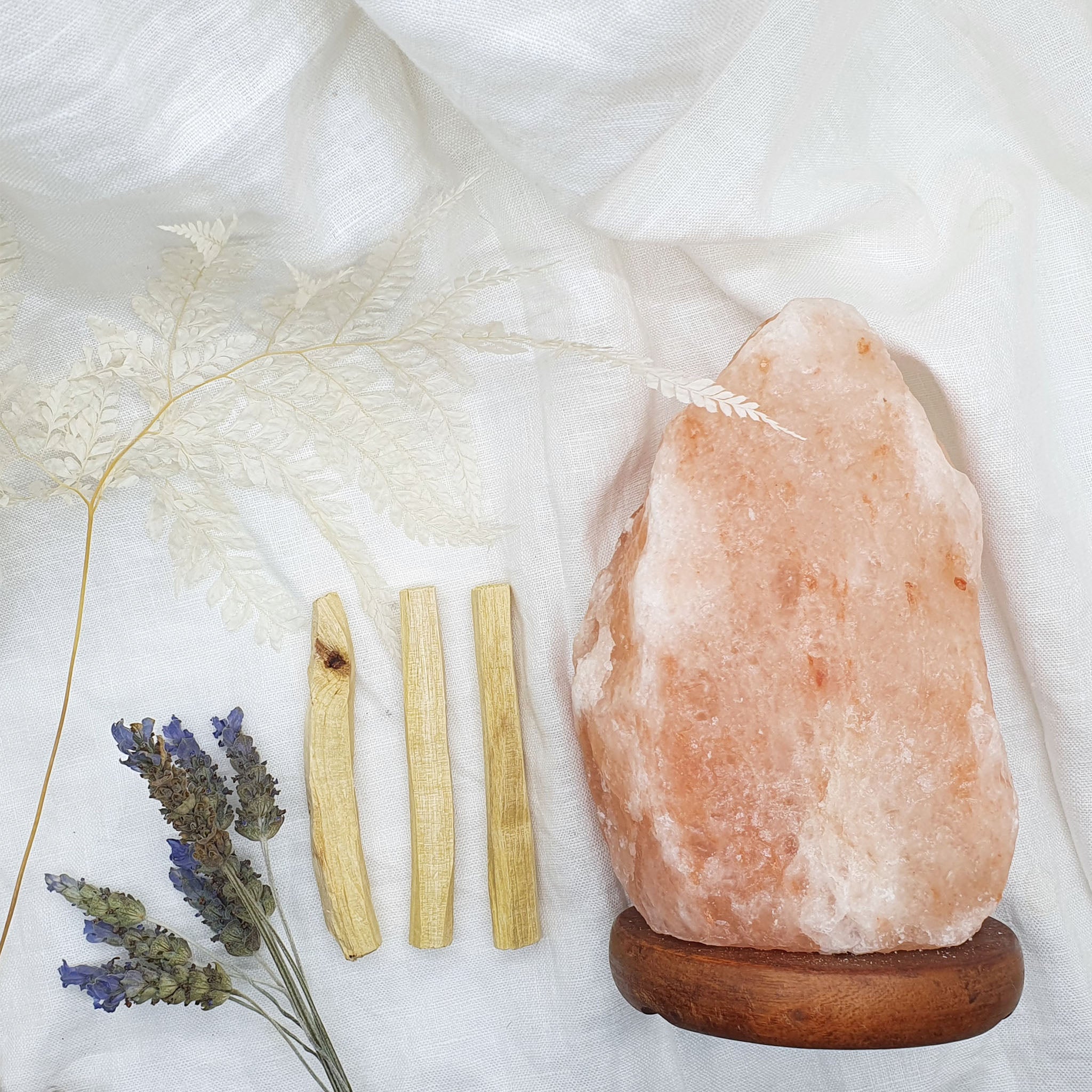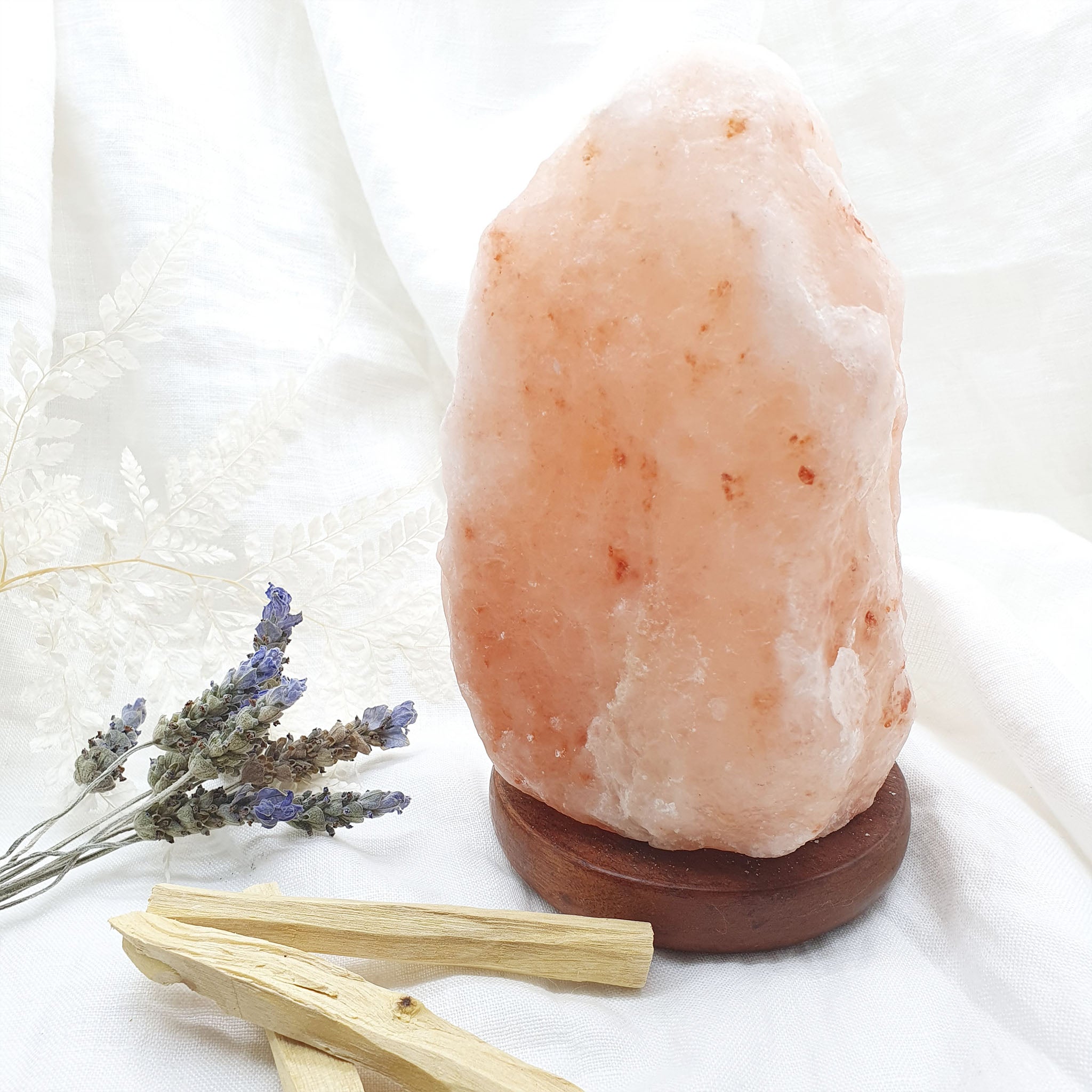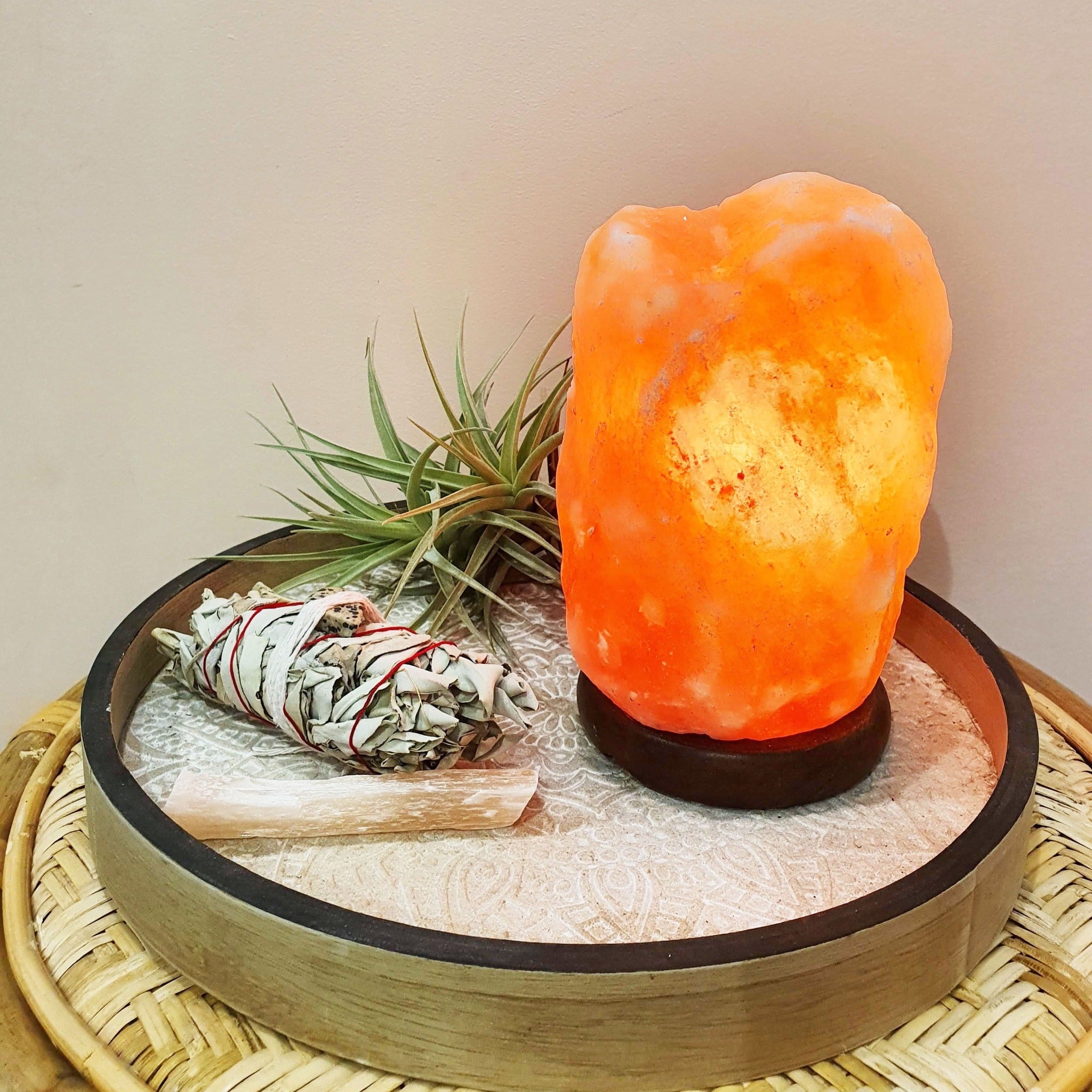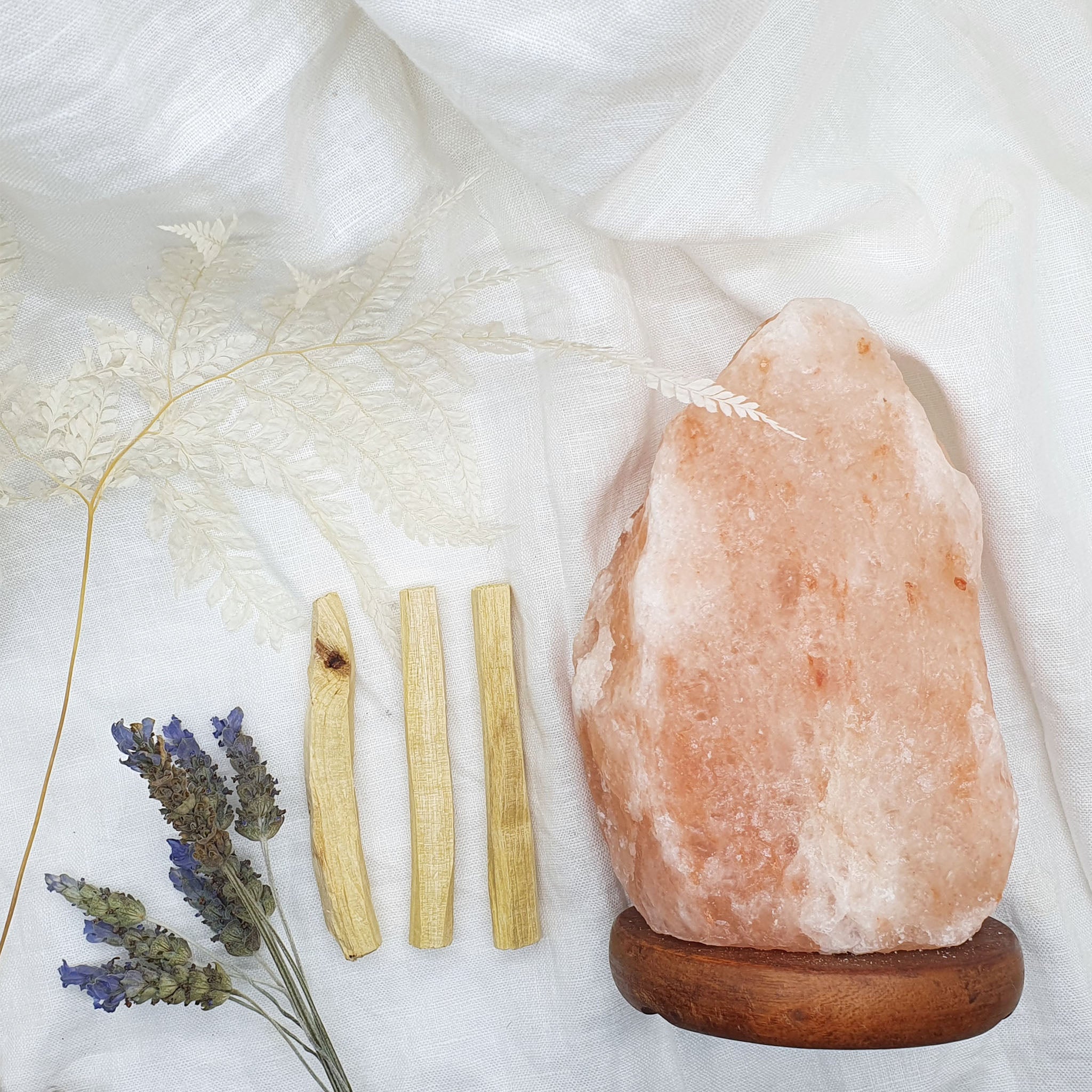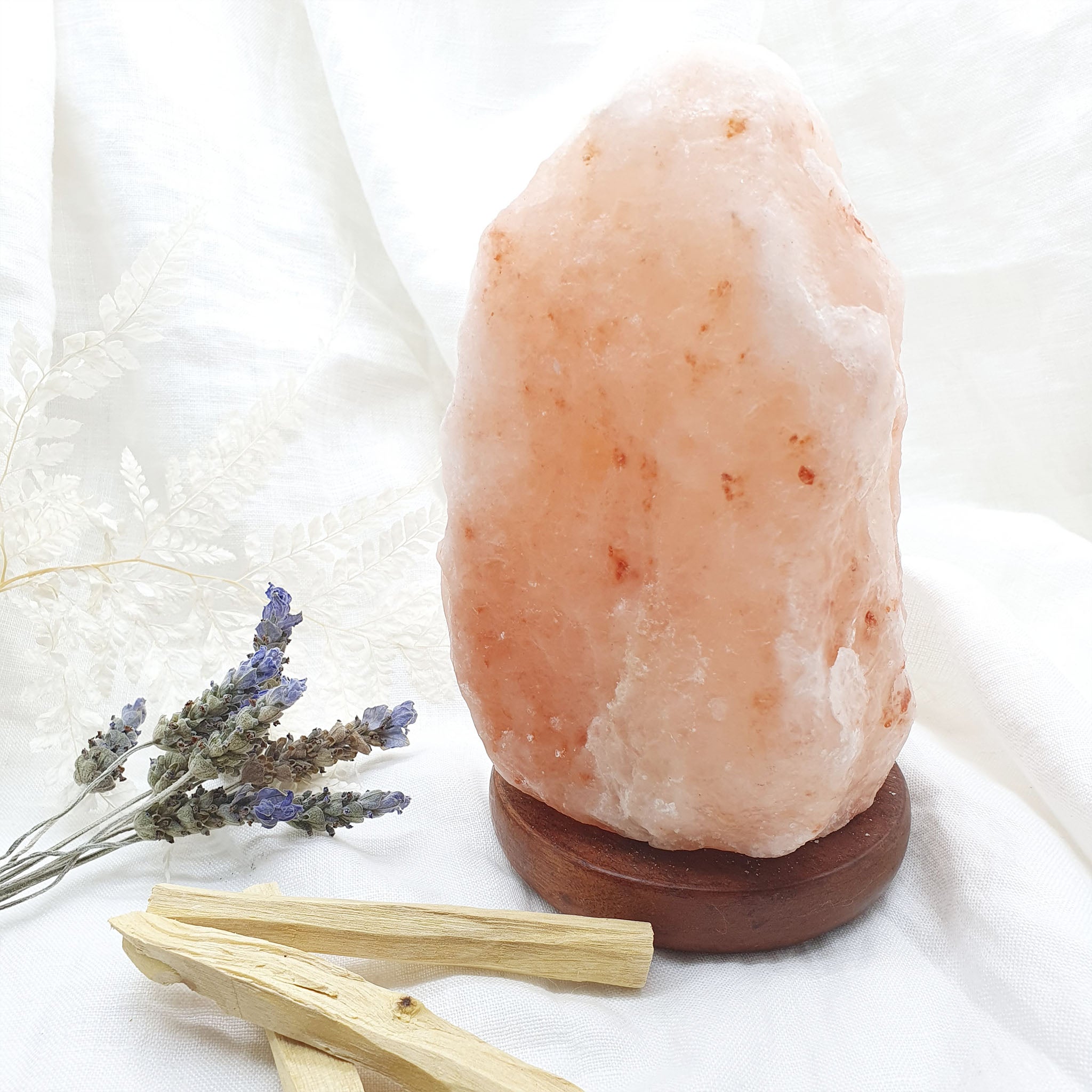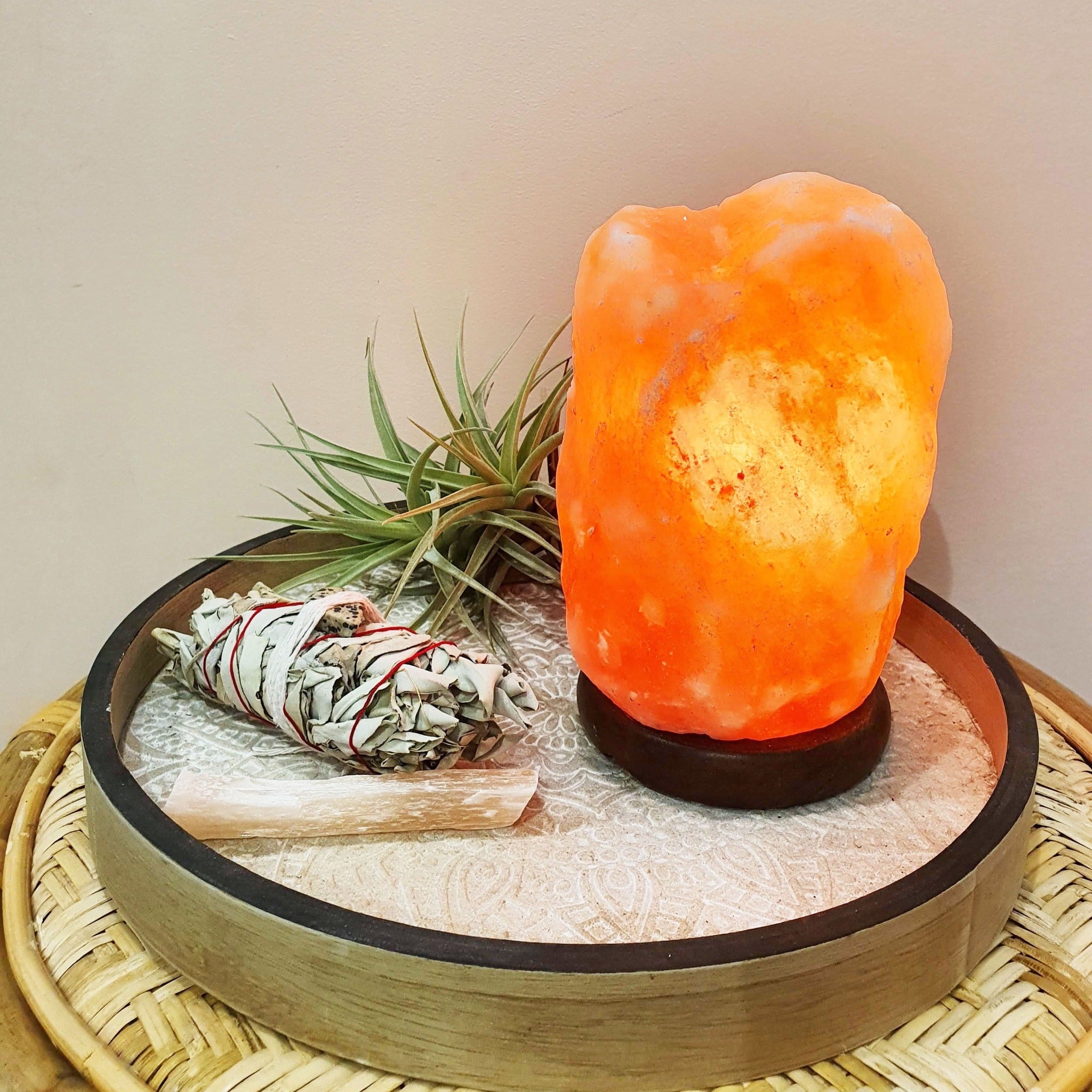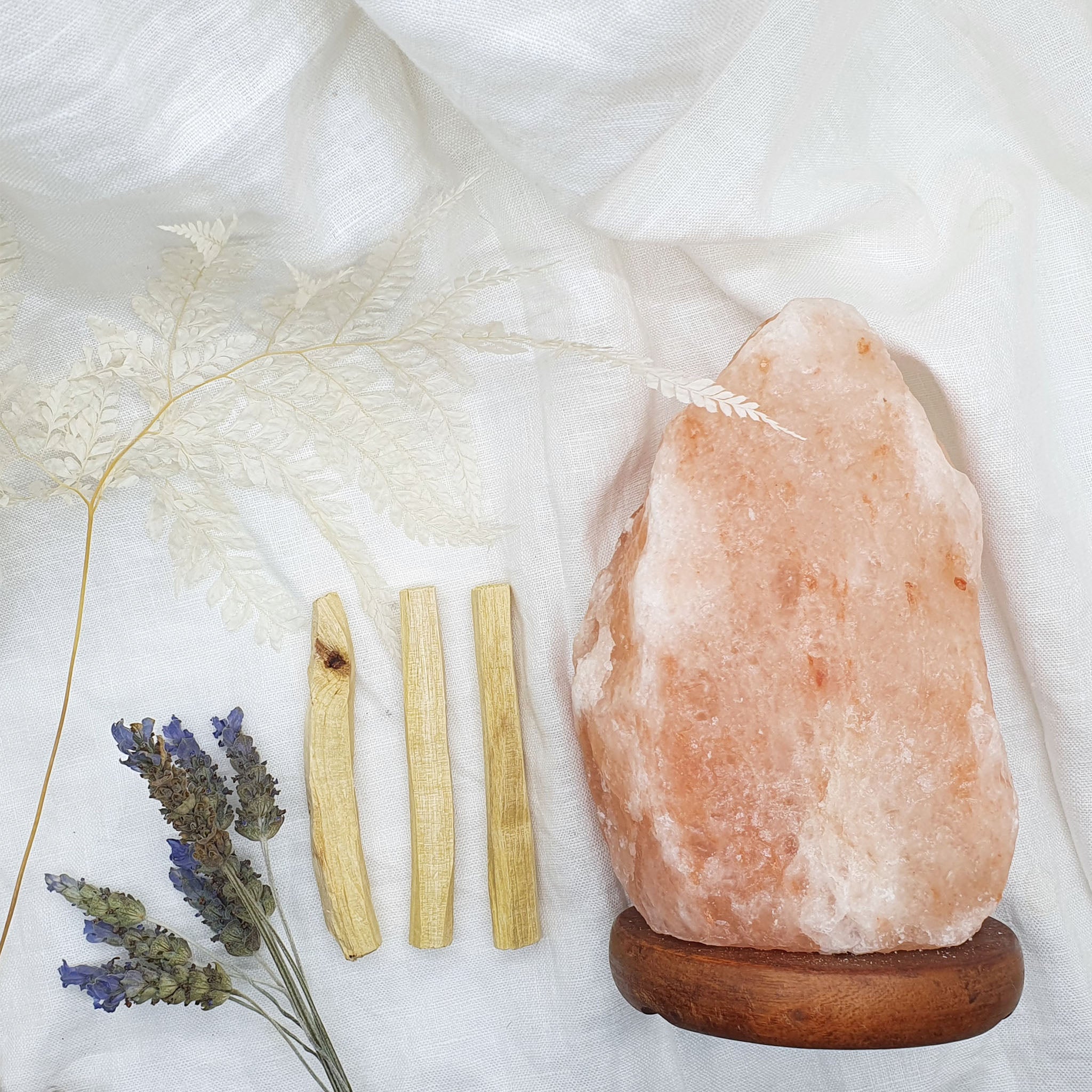 Himalayan Salt Lamp 2-3 kg + Palo Santo bundle
Natural Himalayan Salt Lamp with 2 Palo Santo smudge sticks to use alongside for cleansing your space.
Perfect for your bedroom, lounge room or office as they create a warm and soothing vibe. Suitable for long hours of operation, perfect as a night light.
Just plug in, switch on and enjoy the benefits!
Includes:

Natural Himalayan Salt Lamp x 1
Palo Santo | Origin: Ecuador x 2
Australian Standard Switch and Globe

Known benefits of Salt Lamps:
Salt lamps cleanse & deodorize the air
Reduce allergy & asthma symptoms
Eases coughing
Increase energy levels
Neutralize electromagnetic radiation
Better sleep and relaxing energy
Improve mood & concentration
Treat seasonal affective disorders
Reduce static electricity in the air
Environmentally-friendly light source
Smudging Instructions
 Palo Santo & White Sage
1. Remove gemstone from smudge stick. Position the gemstones in the space you intend to cleanse.
Note: For Palo Santo use one stick at a time.
2. Take a moment to set your intention.
3. Light a candle then use the flame to light your smudge stick. Once the flame appears then blow out until it's just smoke and embers.
4. Walk into the smoke a few times to cleanse yourself, then move the smudge stick around your space. You may use a feather in your other hand to guide the smoke around.
5. Place the smudge stick in a fireproof dish or Abalone Shell to burn out.
Smudging Tips
- Practice Mindfulness whilst clearing the space.
- You may need to relight the smudge stick a few times during the process.
- If you have both White Sage and Palo Santo, use Sage first then Palo Santo as it has a softer, sweeter scent that will leave your space feeling warm and welcoming.
- If you have smudge sticks leftover after use, you may re-use it for next time.
Christmas cut-off dates Australia
Within Aus (except WA and NT)
Order by: Parcel Post Dec 15 | Express Dec 19

WA and NT
Order by: Parcel Post Dec 12 | Express Dec 17

REGULAR SHIPPING $9.95 - $12.95

EXPRESS SHIPPING $15 - 17.95

Free CLICK & COLLECT from Hawthorn, VIC
Mon to Sat 11am - 5pm

FREE regular shipping on orders $200 and over