Free Shipping AUS wide on orders over $200 | Buy Now Pay Later Available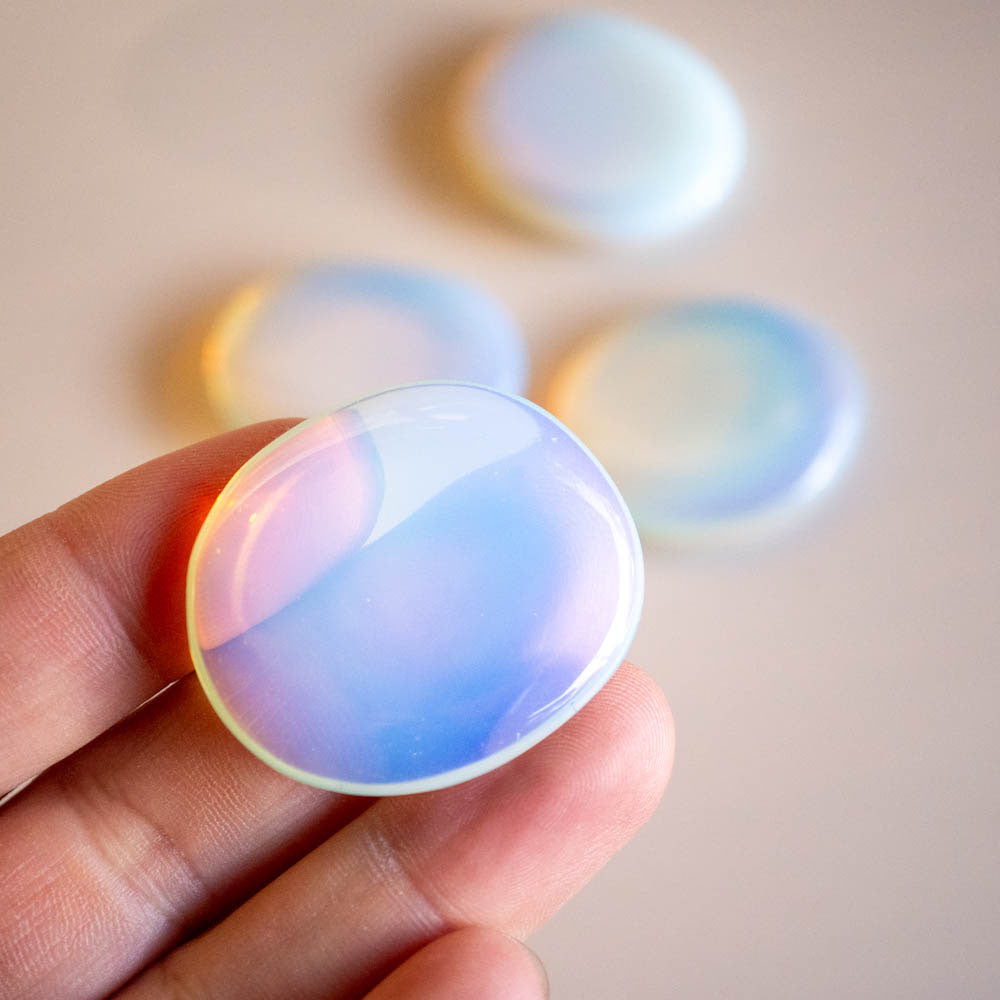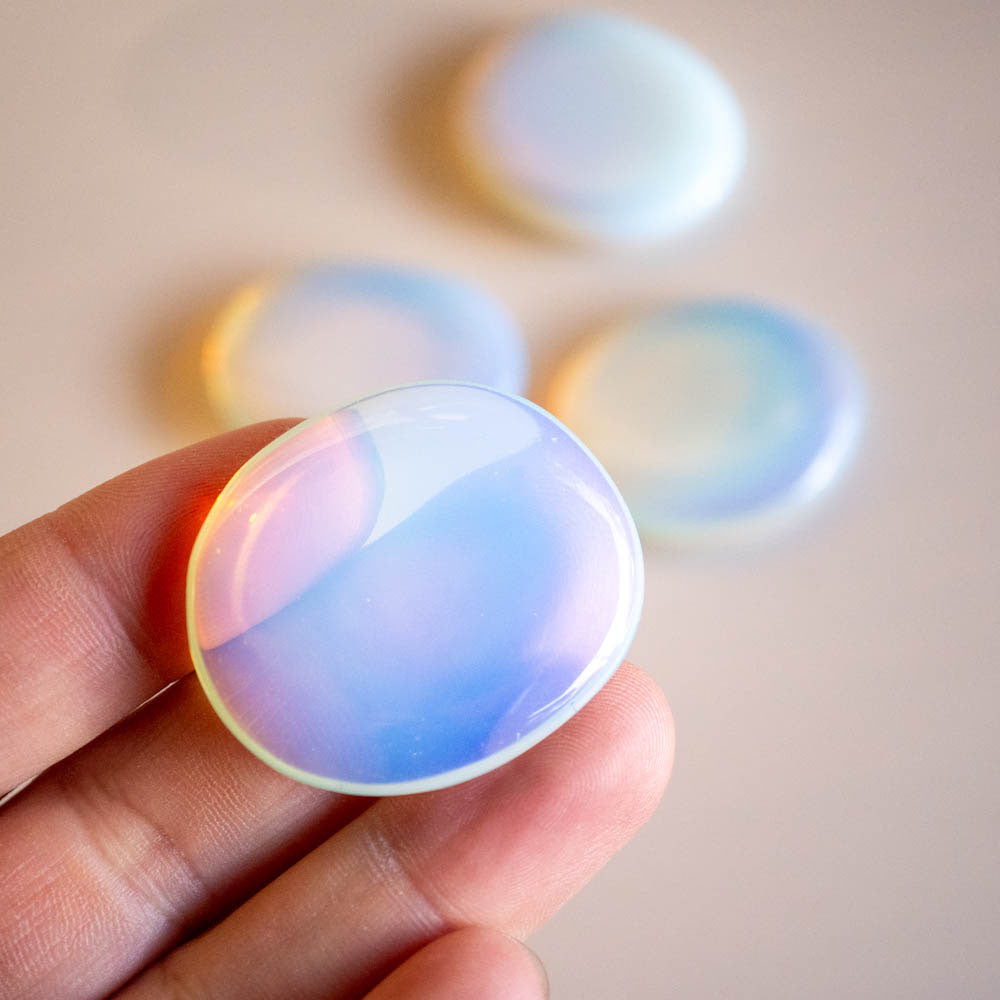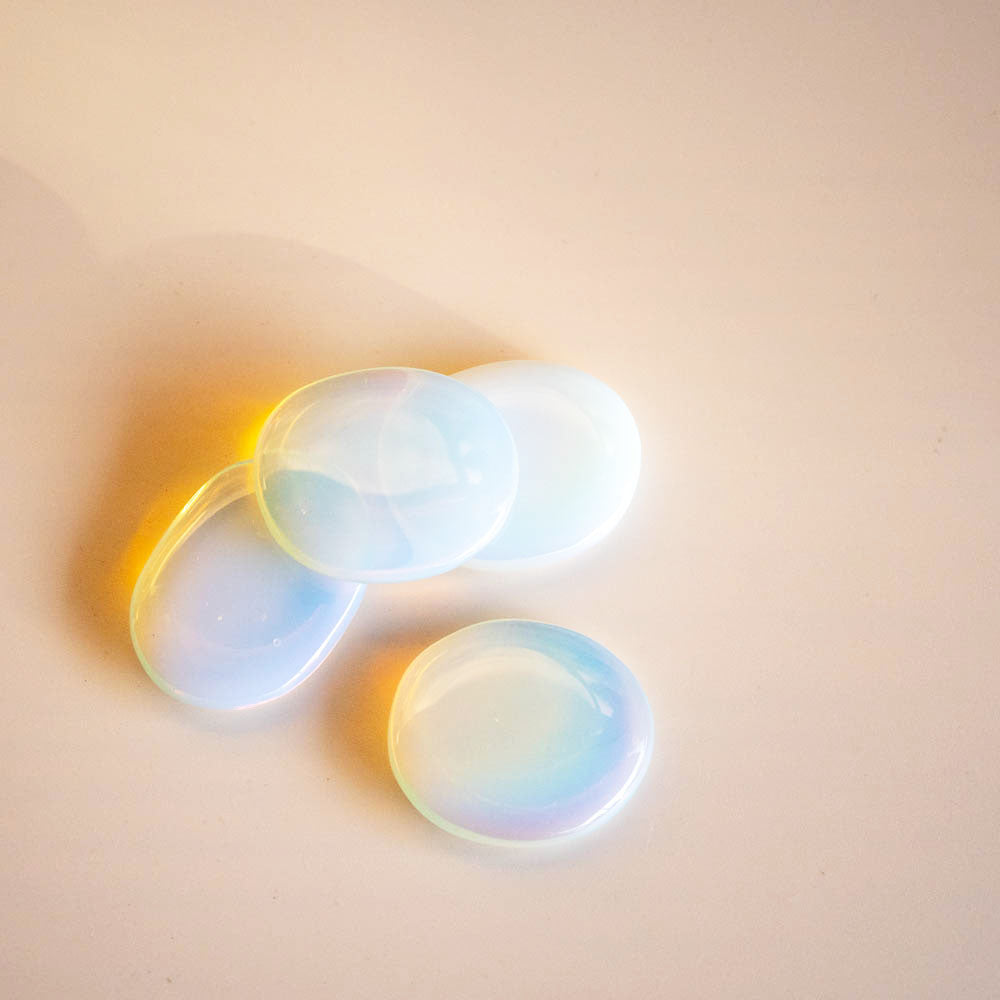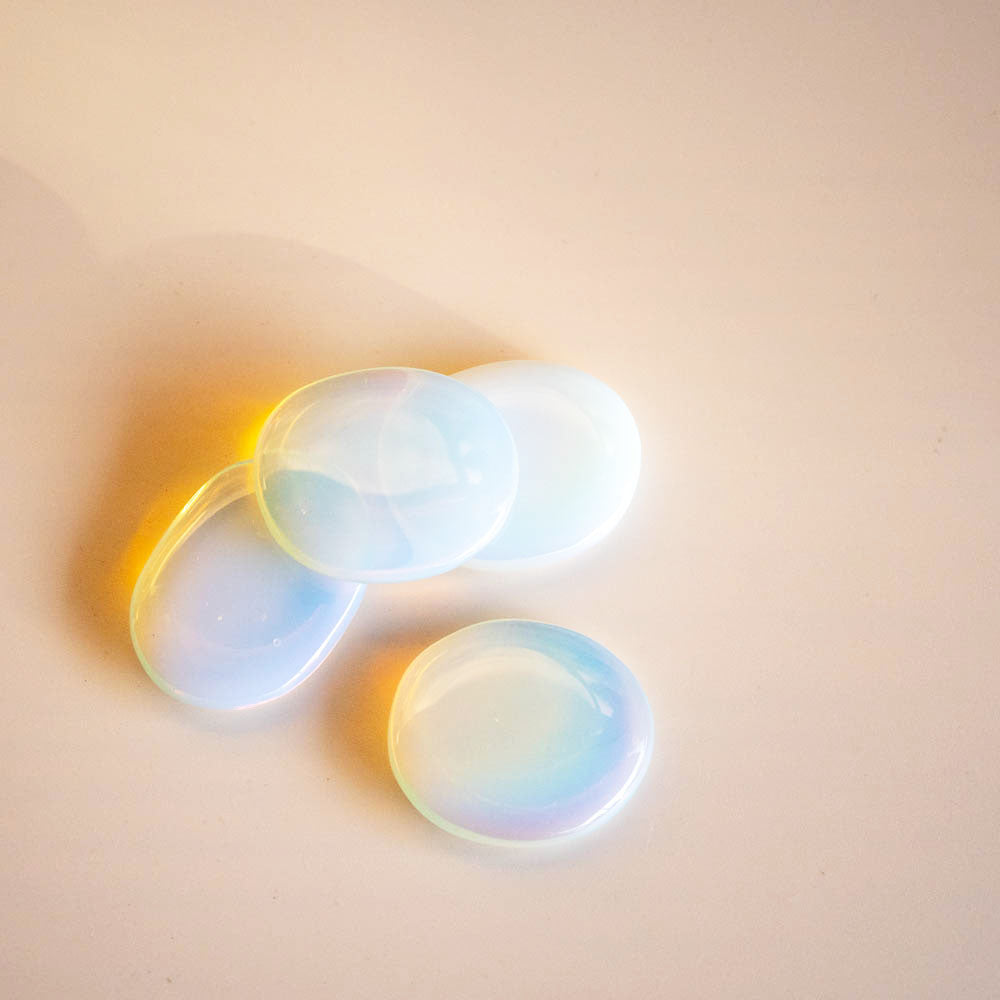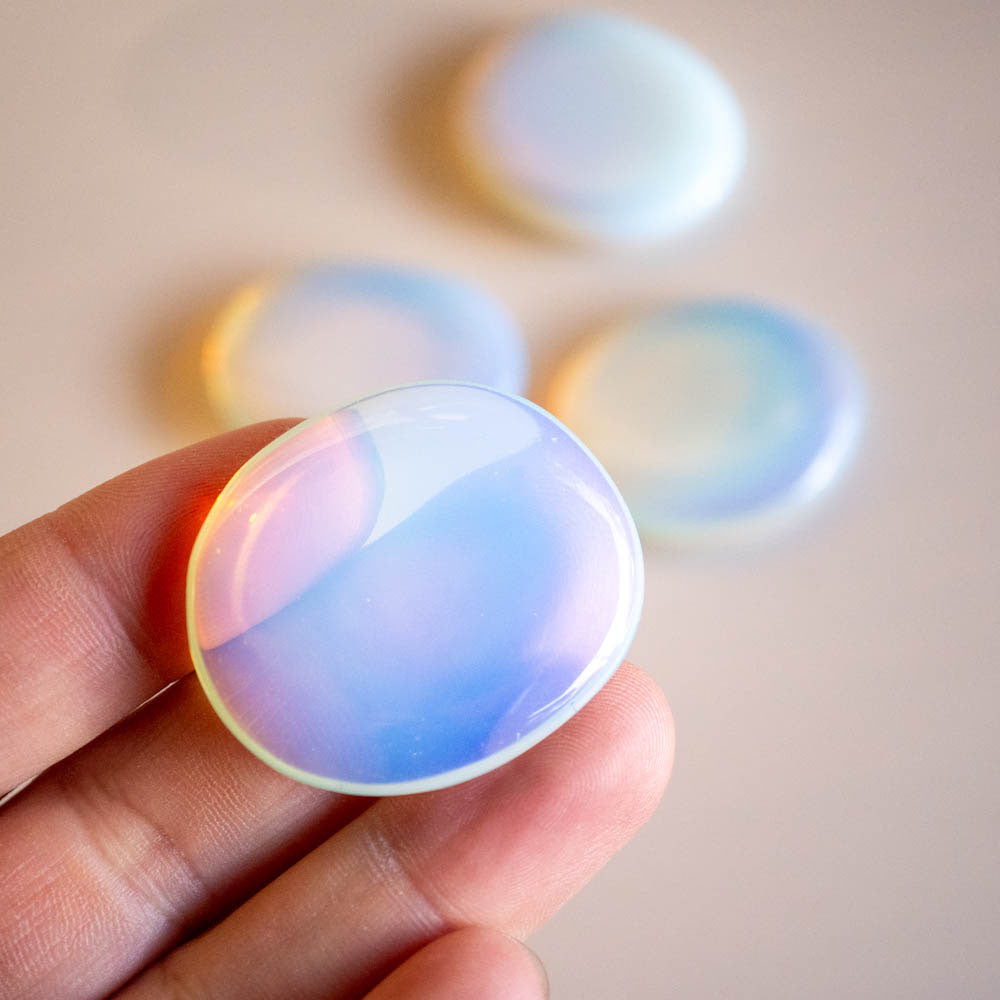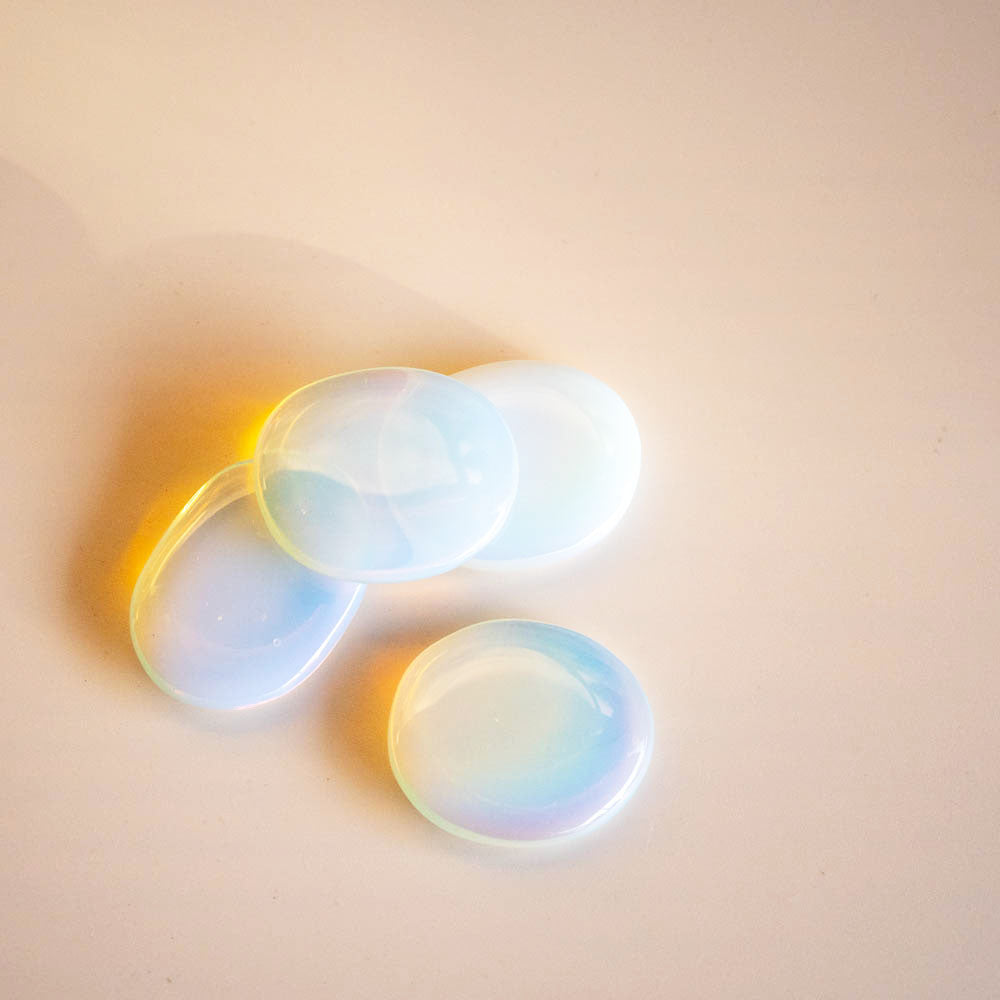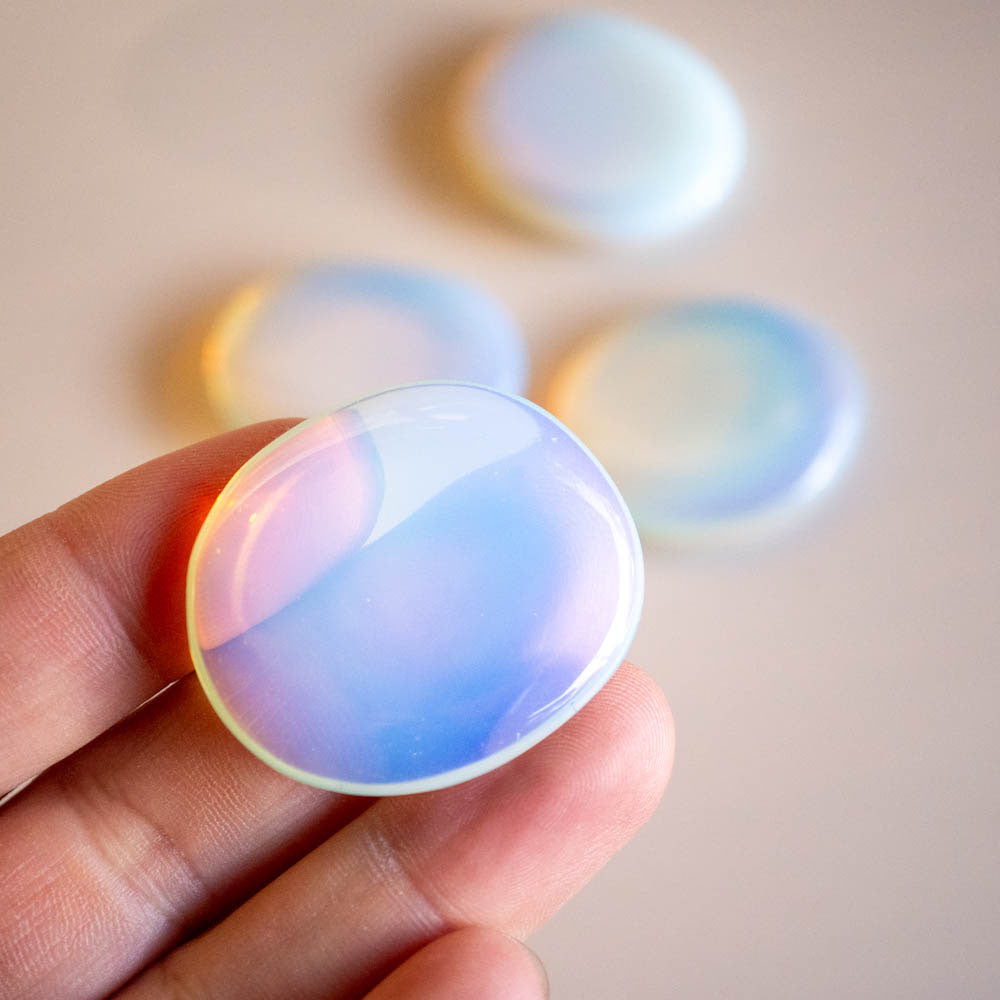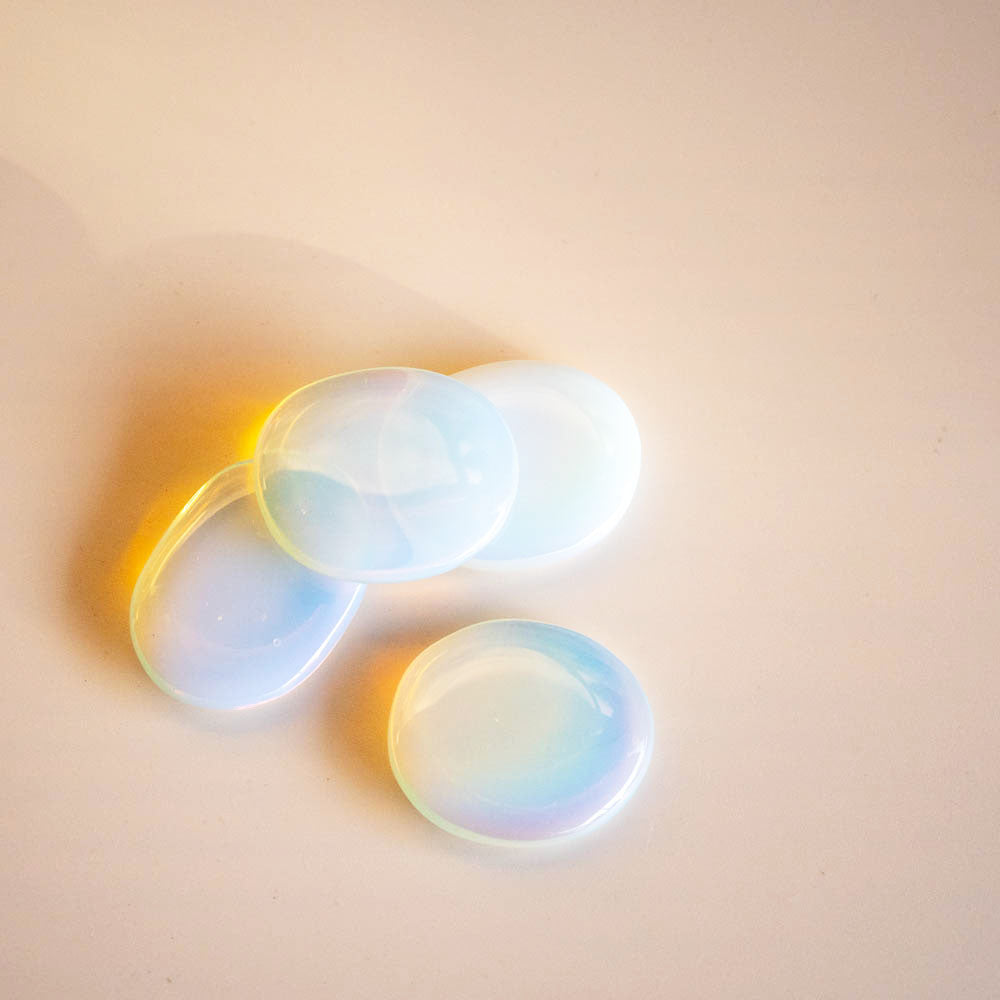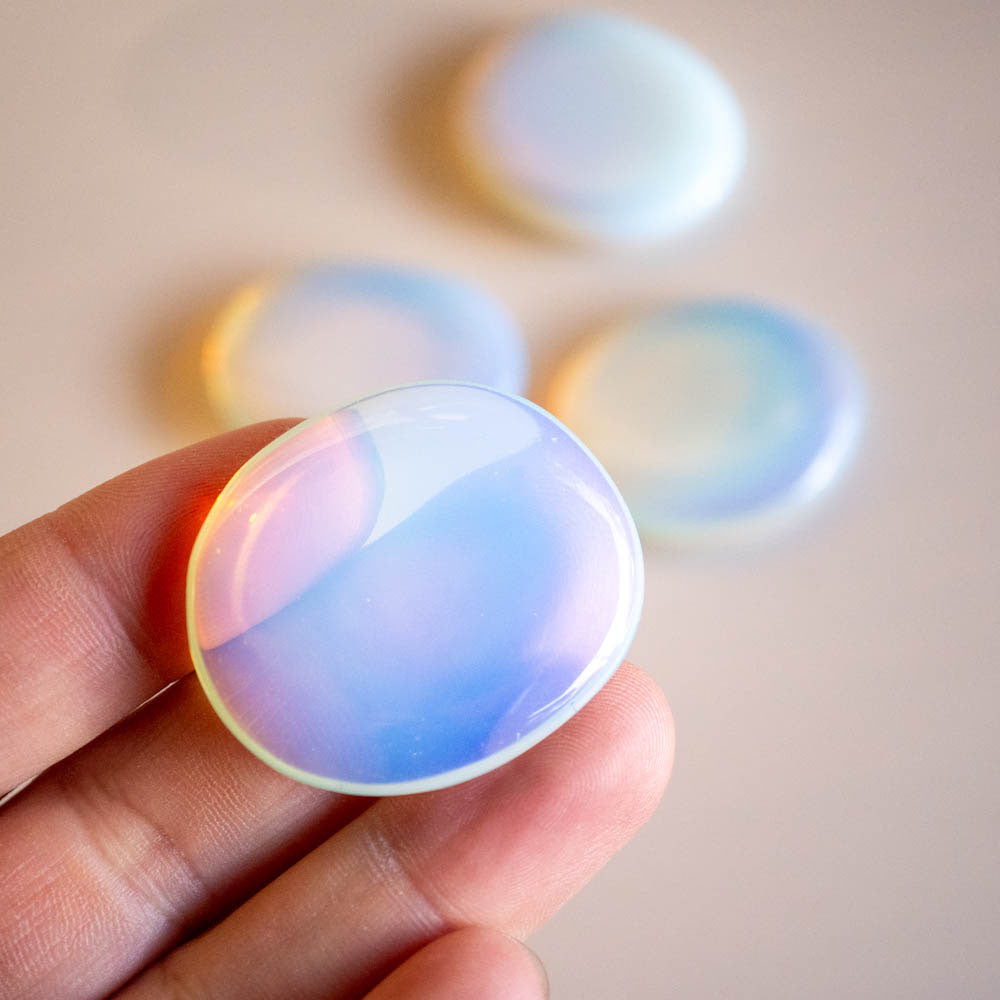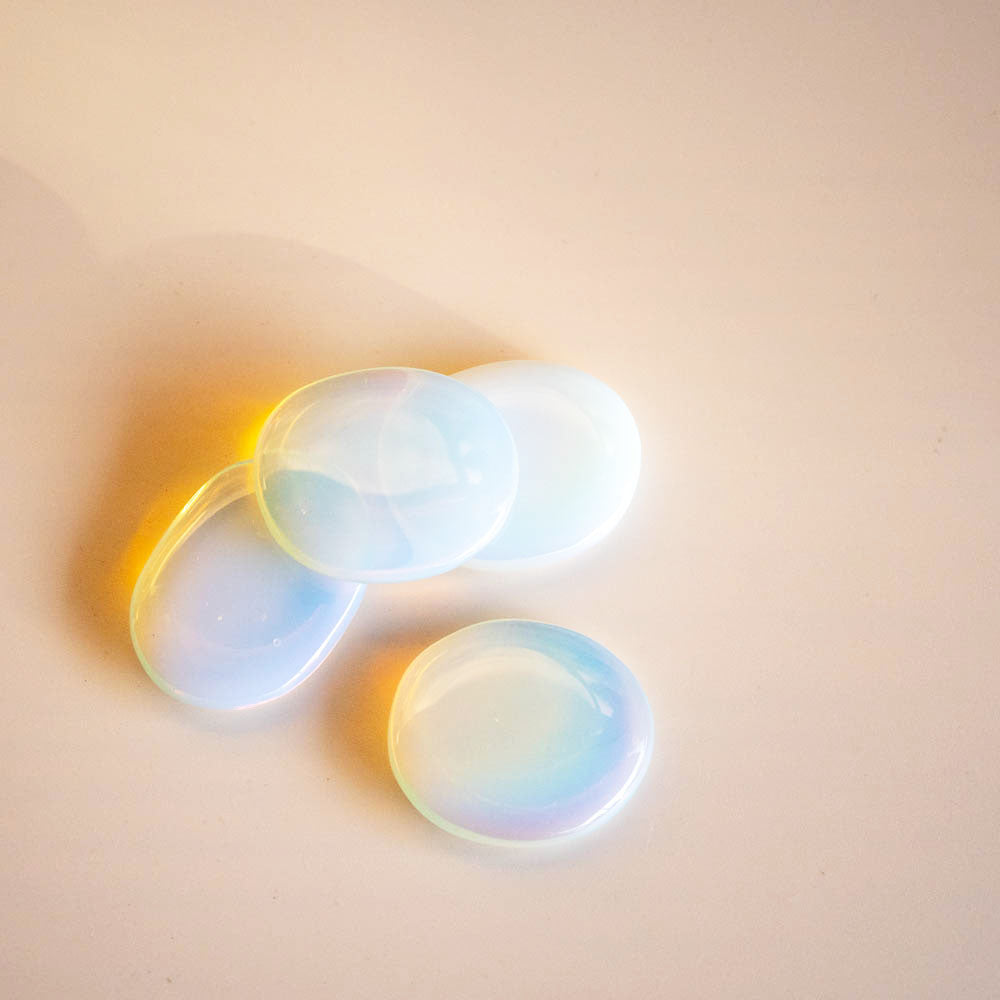 Opalite Palm Stone
Listing is for 1 piece.

Calming, Clarity, Stress Relief
Origin: India
Measurements:
3.5cm Ø
4.5cm Ø
Colour: Translucent White with Iridescent Glow
Chakra: Crown | Third Eye
Opalite
Opalite Palm Stones are exquisite, enchanting crystals that captivate with their ethereal beauty and gentle energy. Crafted from opalised glass, these palm-sized stones shimmer with a mesmerising iridescence, resembling a delicate opal. Opalite Palm Stones radiate a soothing and calming energy, bringing comfort and serenity to the user. They are perfect for meditation, as they assist in achieving deep states of relaxation and inner peace. These stones enhance communication, intuition, and spiritual awareness, facilitating clarity and insight. With their smooth, polished surfaces, Opalite Palm Stones feel delightful to hold, making them ideal for stress relief and energy work. Embrace the enchantment and transformative power of Opalite Palm Stones and invite their magic into your life.

REGULAR SHIPPING $9.95 - $12.95
Metro areas up to 3 - 4 business days. Rural areas up to 6 business days.

EXPRESS SHIPPING $15 - 17.95
Metro areas 1-2 business days

Free CLICK & COLLECT from Hawthorn, VIC
Mon to Sat 11am - 5pm

FREE regular shipping on orders $200 and over