Free Shipping AUS wide on orders over $200 | Buy Now Pay Later Available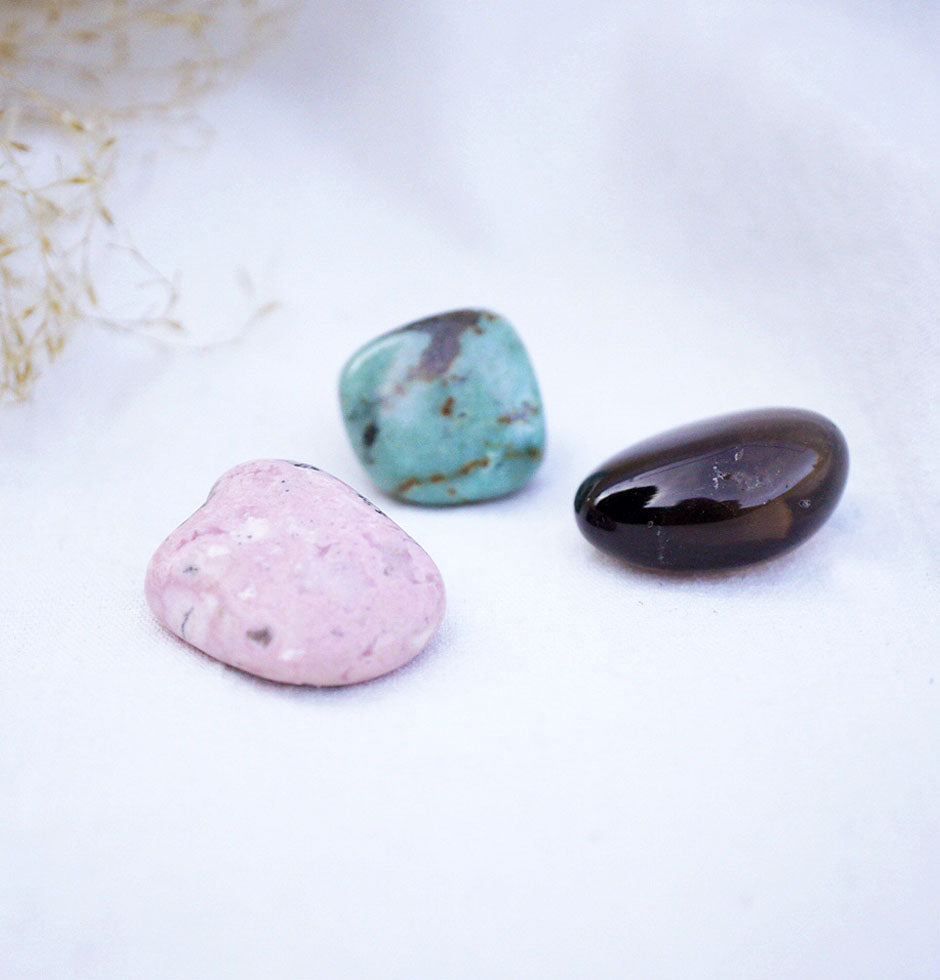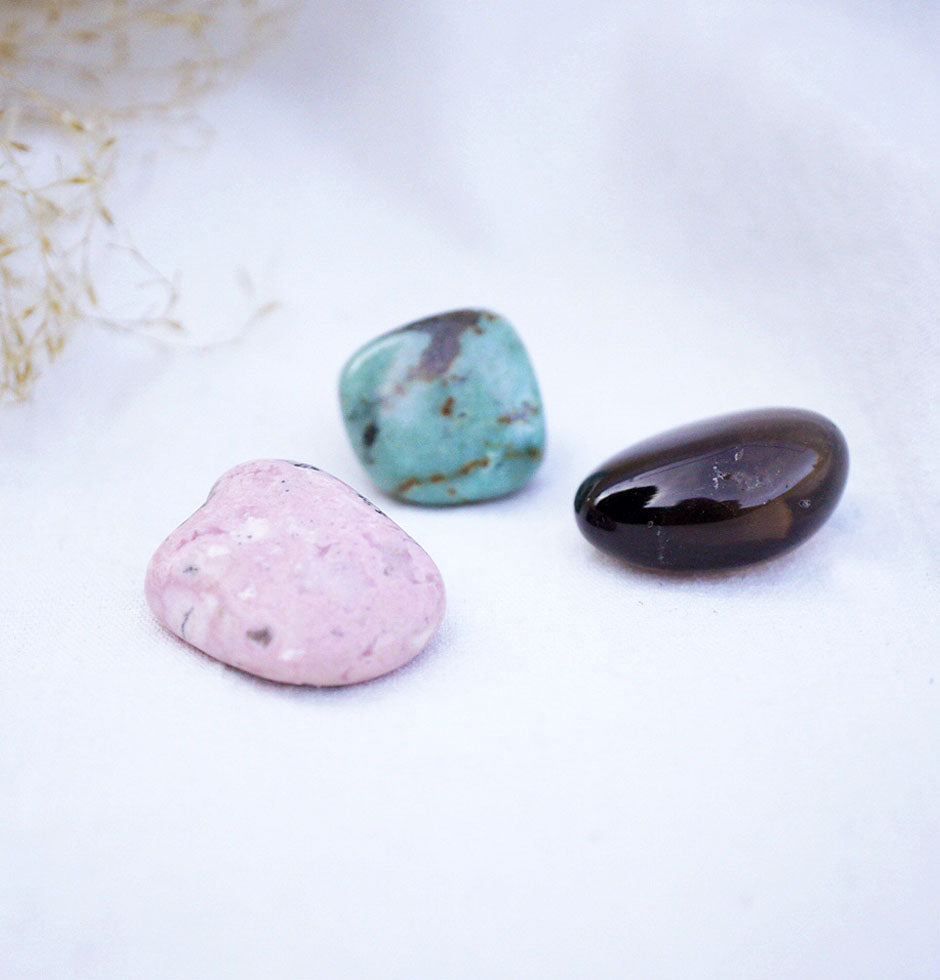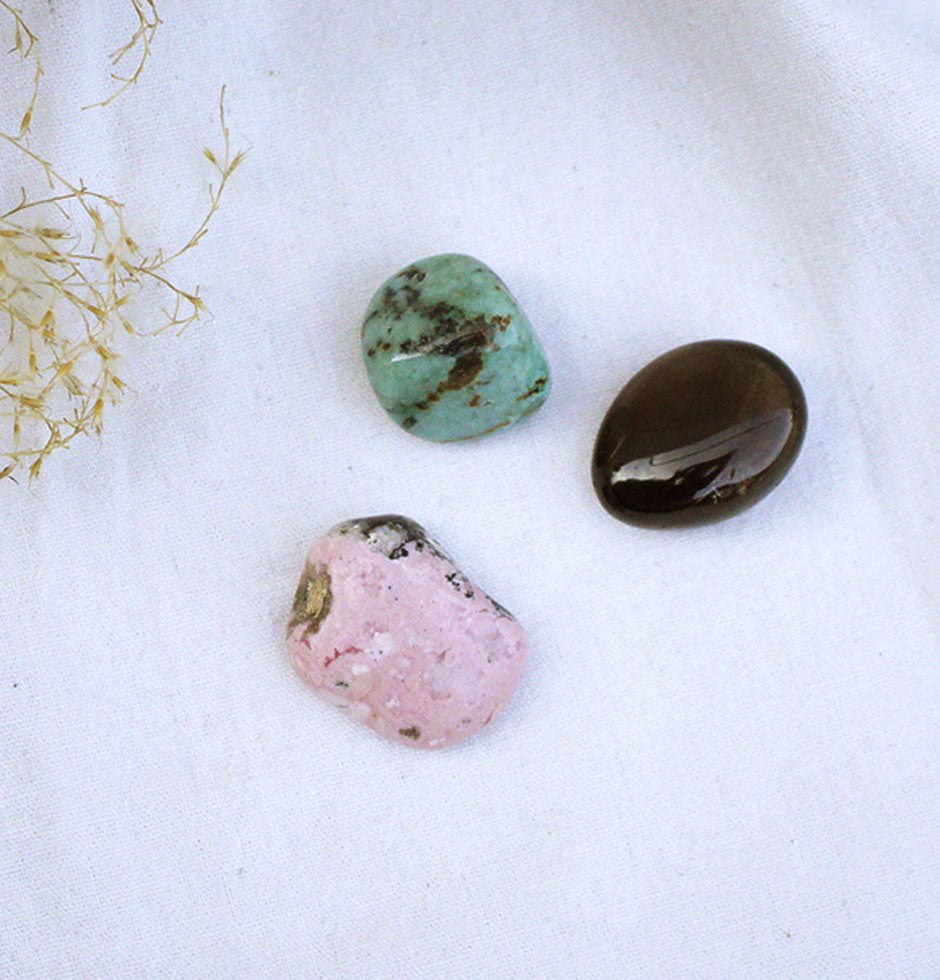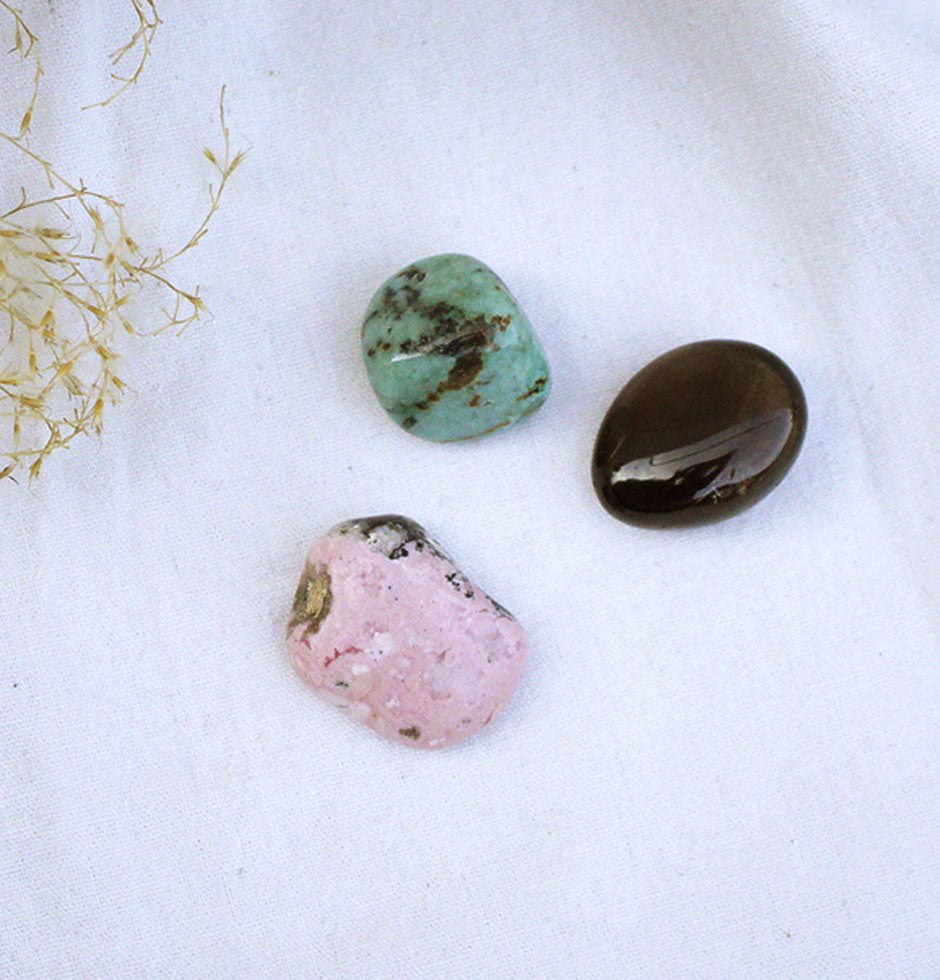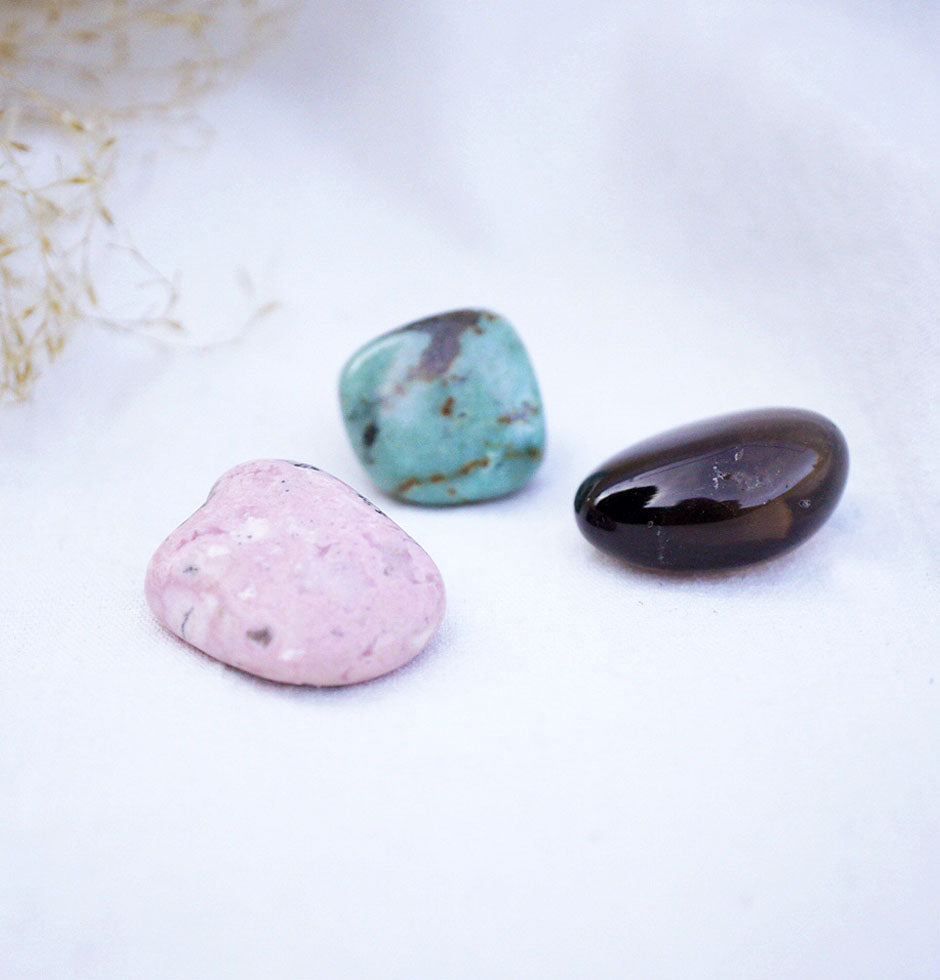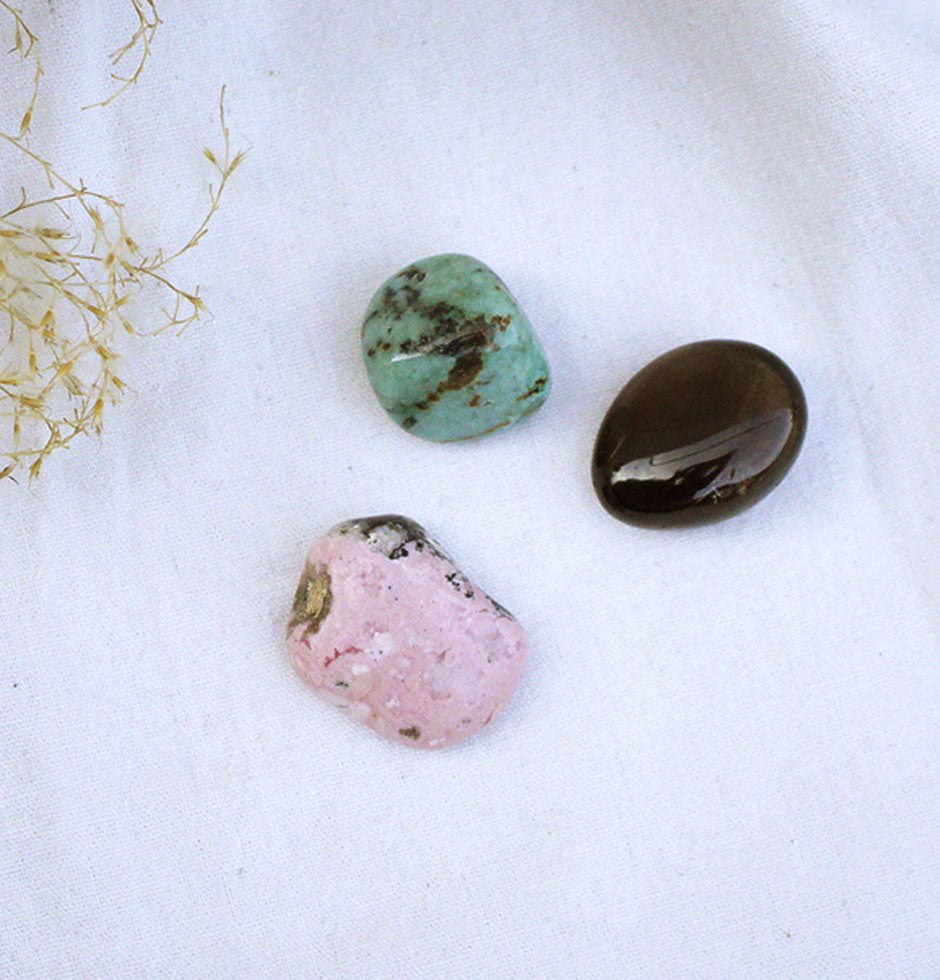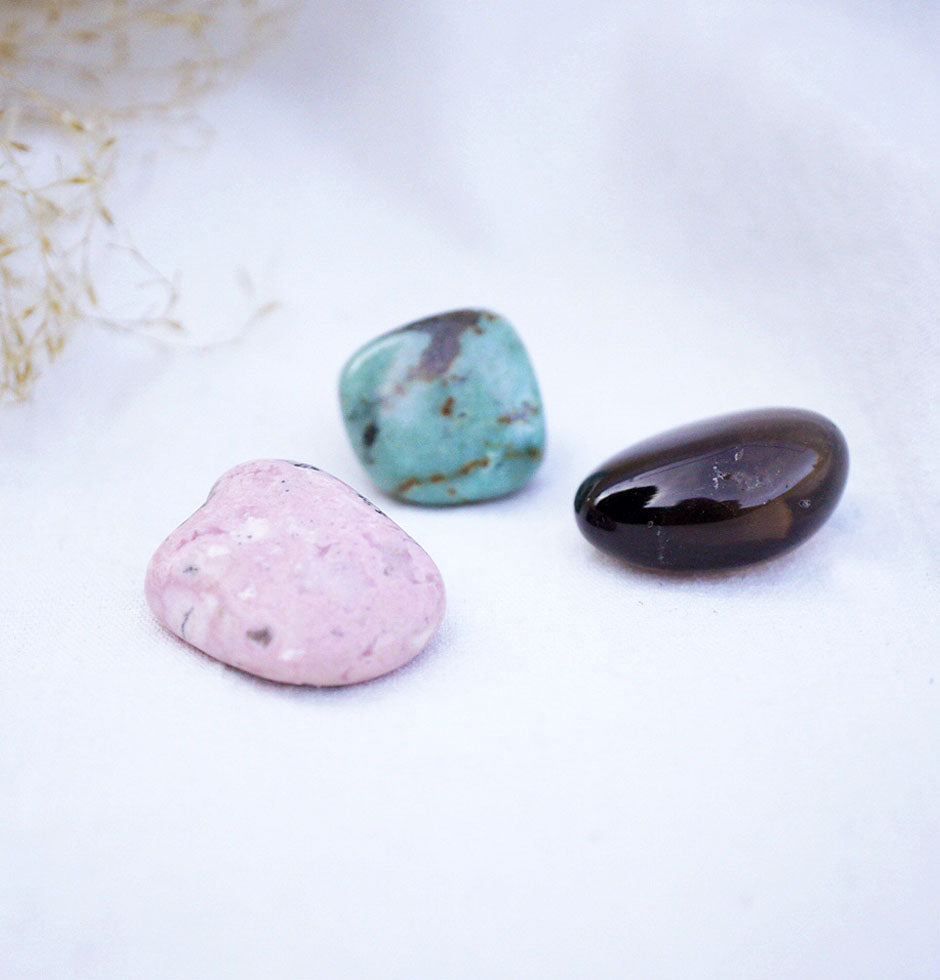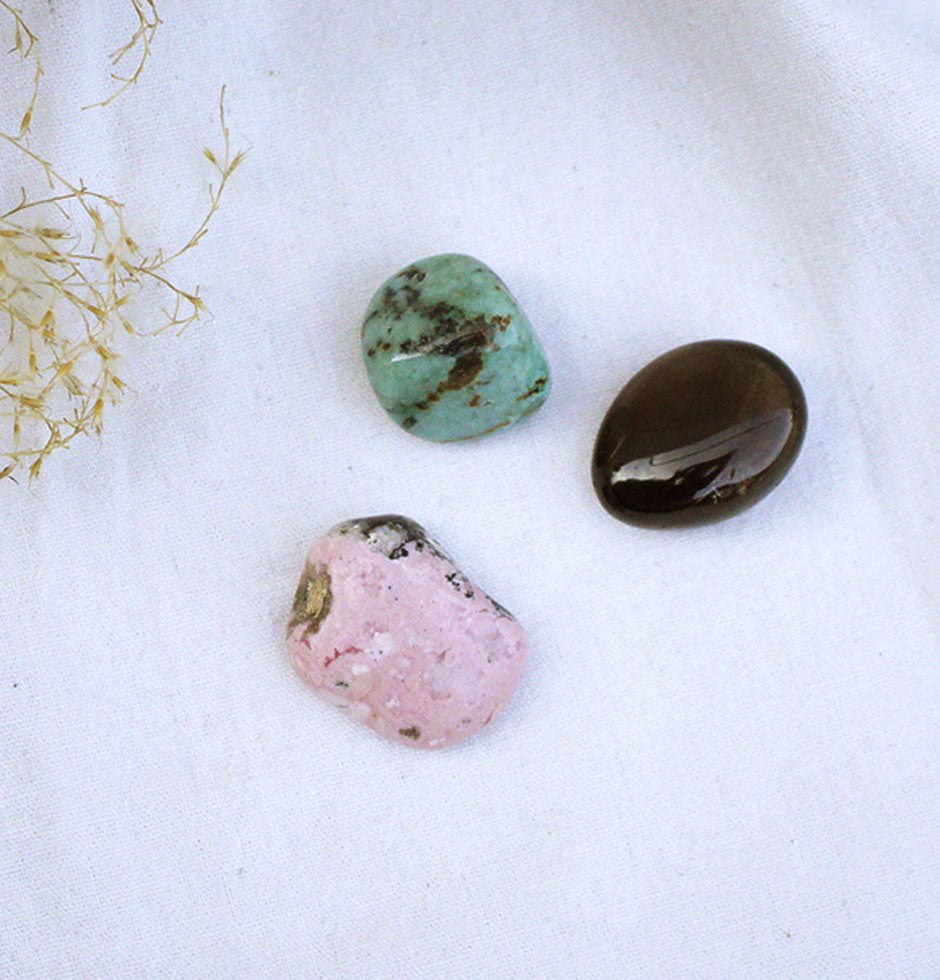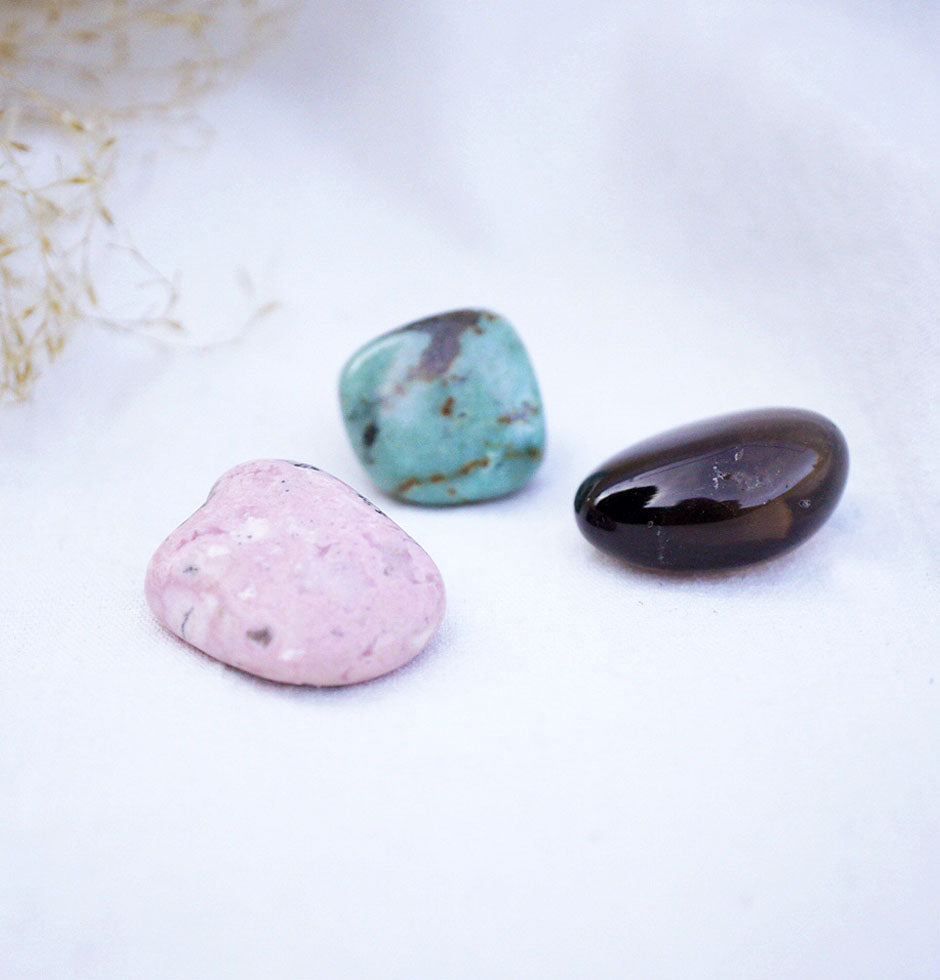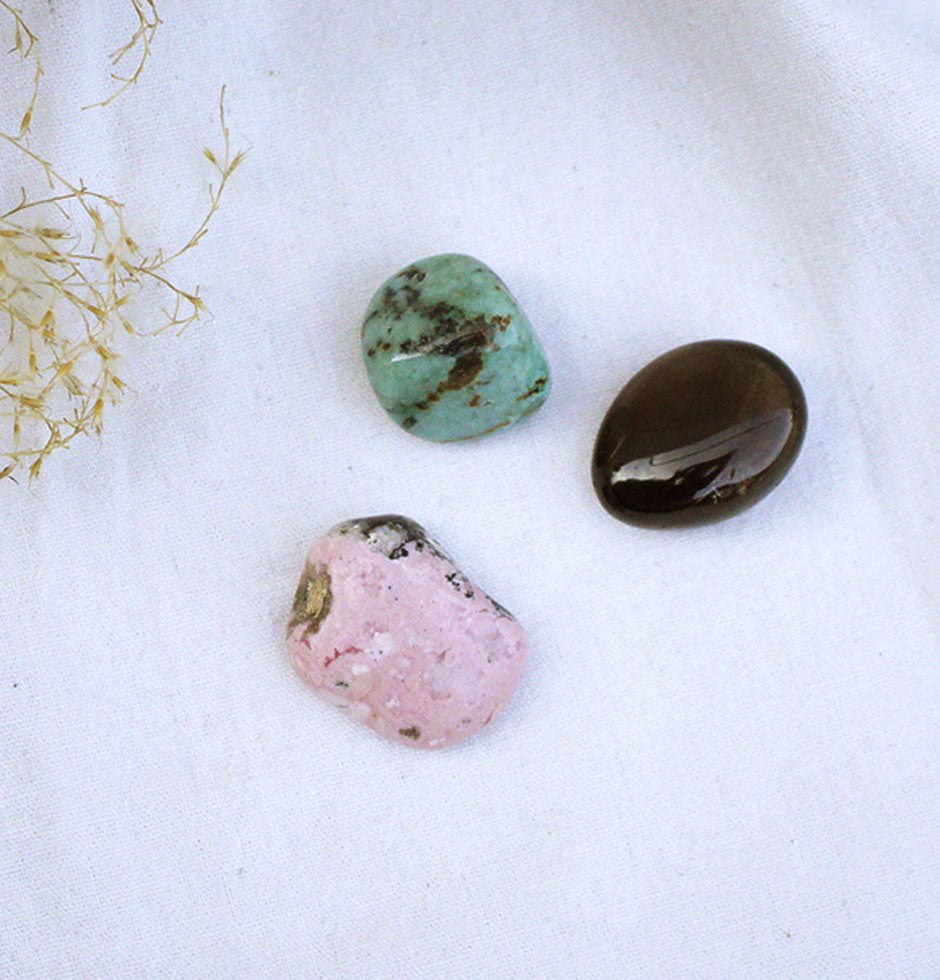 Rescue Gemstone Kit
A beautiful collection of rescue remedy gemstones,  carefully selected moon charged crystals, these stones are chosen for their unique properties to relieve stress and protect, together they are aesthetically pleasing as well as being able to bring you their soothing energy.
Each kit comes with 3 healing gemstones - Rhodonite, Turquoise + Smoky Quartz, in a keepsake gemstone pouch. 
Place the crystals in your living space, by your bed for calming energies at night or carry them with you wherever you go for when you need that extra protection. 
This kit is perfect to hold on to when preparing for any public speaking, travel, communication or any new ventures outside your comfort zone.
You will receive a card with each stones properties.
Rhodonite
The 'Rescue' Stone, A soothing soft pink stone with swirls of browns and black. Rhodonite carries a powerful healing vibration, it's great for emotional soothing as it may help with relationship problems. Decreases anxiety and brings openness to inner growth.
Turquoise
A purification stone, the perfect talisman. Turquoise is a great stone to carry around on you for protection. This azure green stone refreshes you when you are tired, down or exhausted. Turquoise protects you from sensitivity to outside influences.
Smoky Quartz
A strong grounding stone, this powerful gem will neutralise negative energies, rid fear and anxiety.  Smokey Quartz aids concentration and assists in communication difficulties.
 Note: Due to the natural uniqueness of each stone, the stones will vary from whats pictured.
REGULAR SHIPPING $9.95 - $12.95
Metro areas up to 3 - 4 business days. Rural areas up to 6 business days.

EXPRESS SHIPPING $15 - 17.95
Metro areas 1-2 business days

Free CLICK & COLLECT from Hawthorn, VIC
Mon to Sat 11am - 5pm

FREE regular shipping on orders $200 and over