Free Shipping AUS wide on orders over $200 | Buy Now Pay Later Available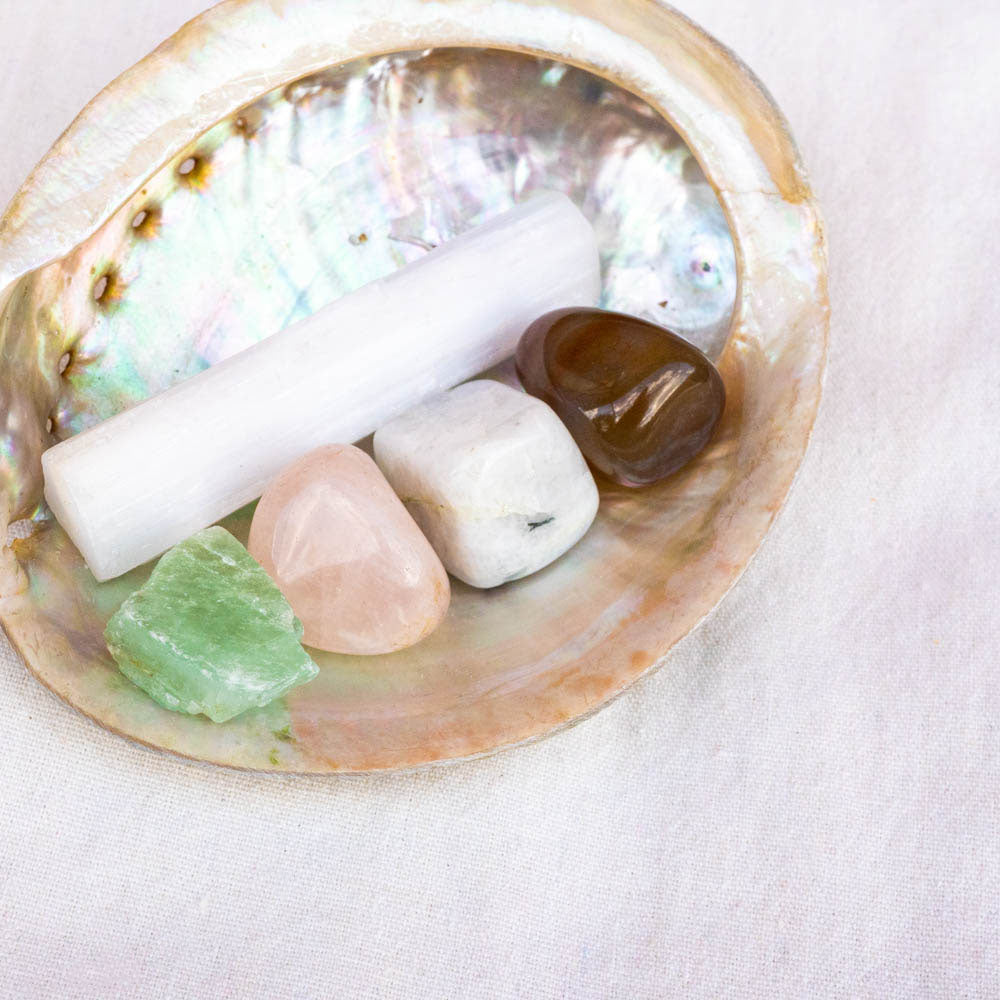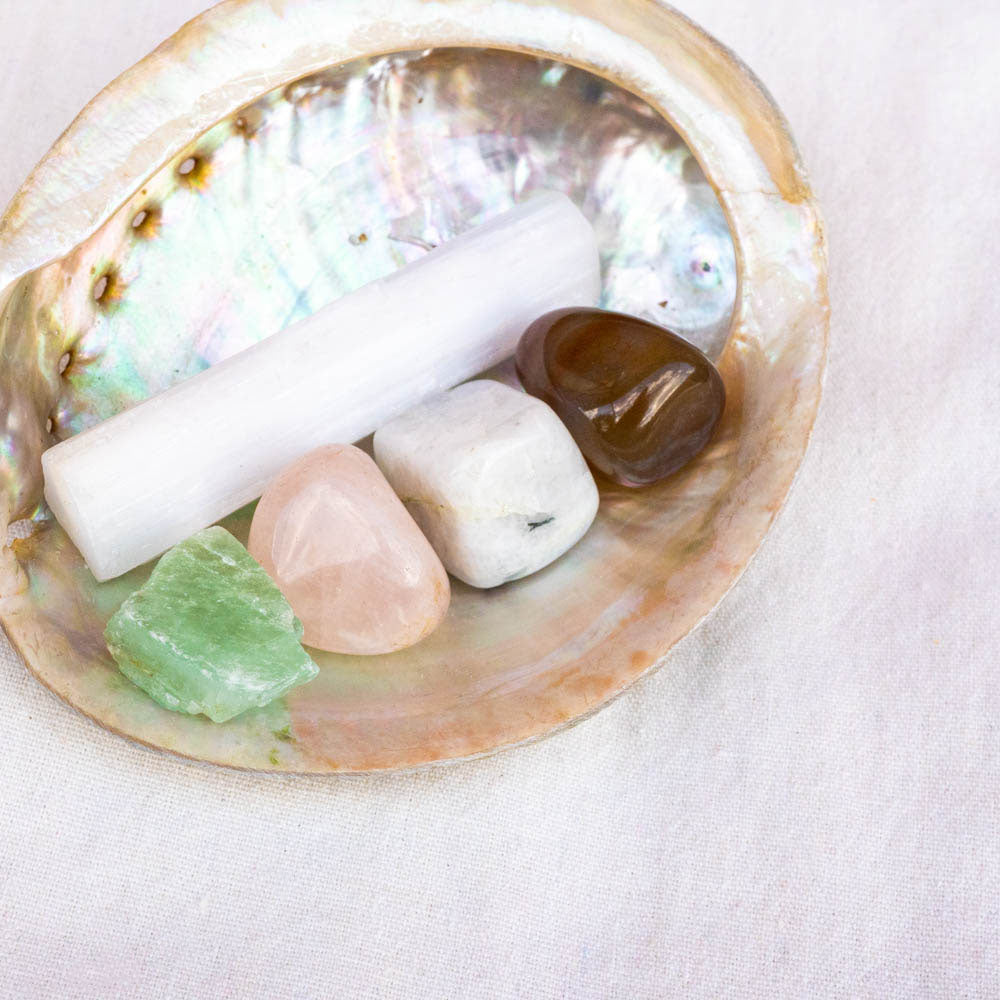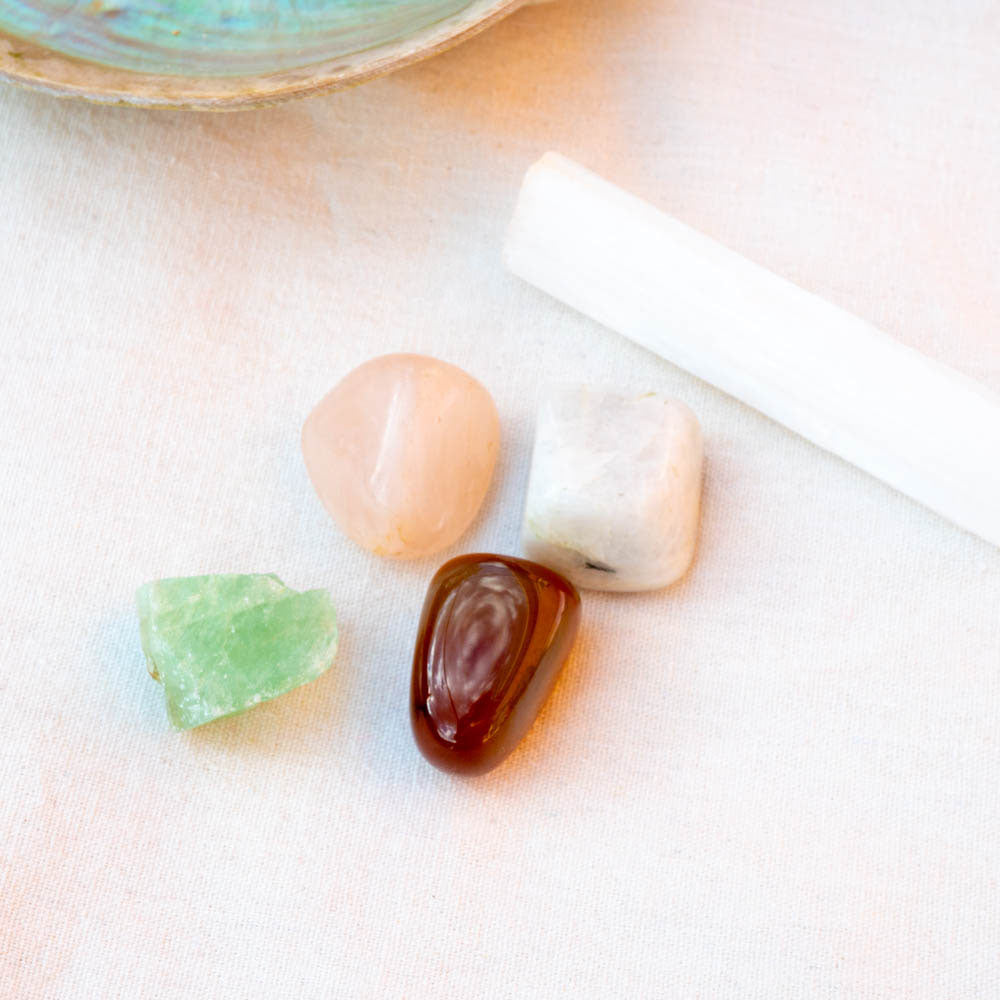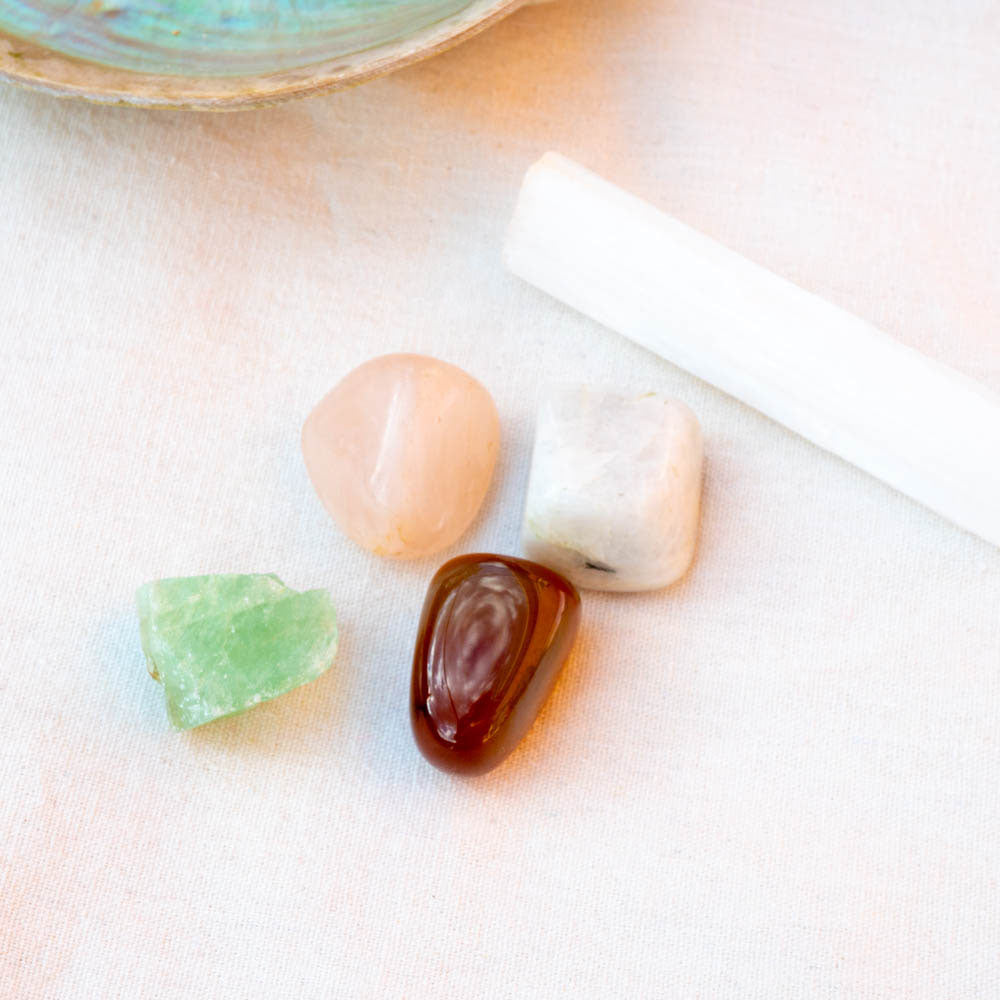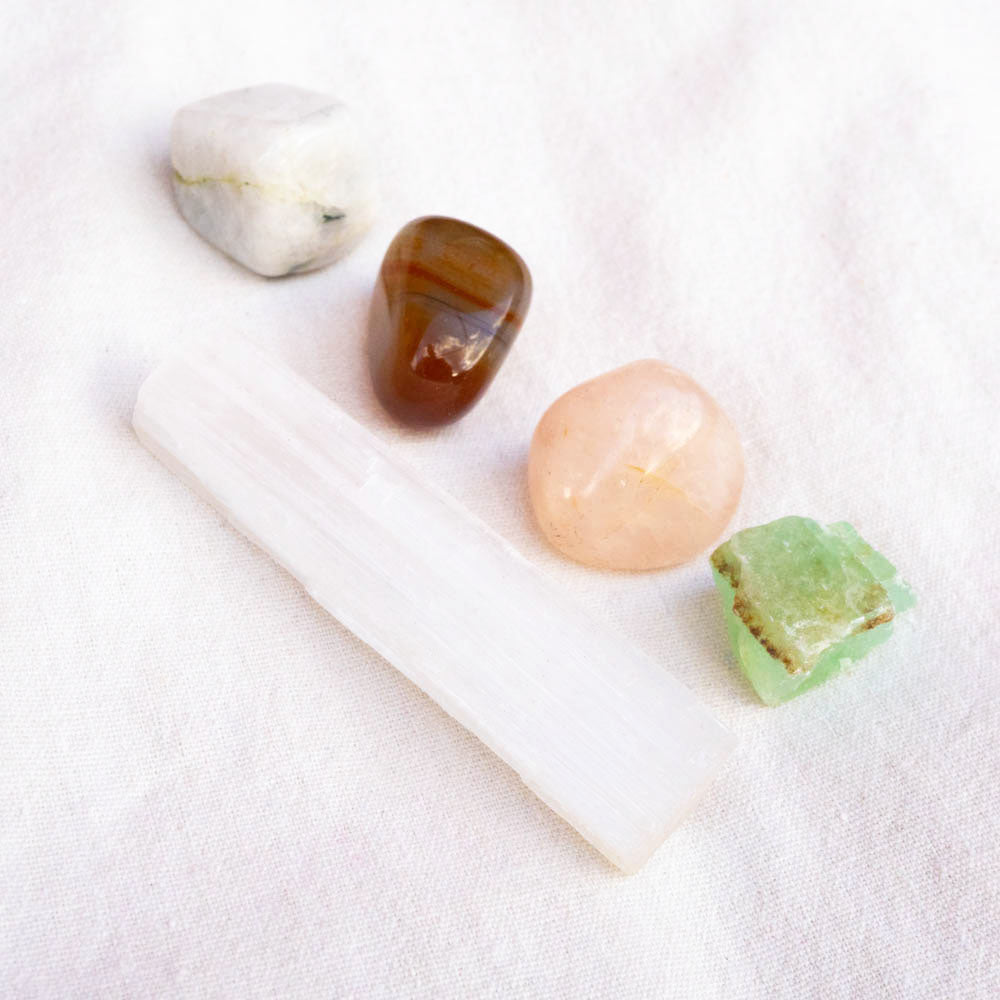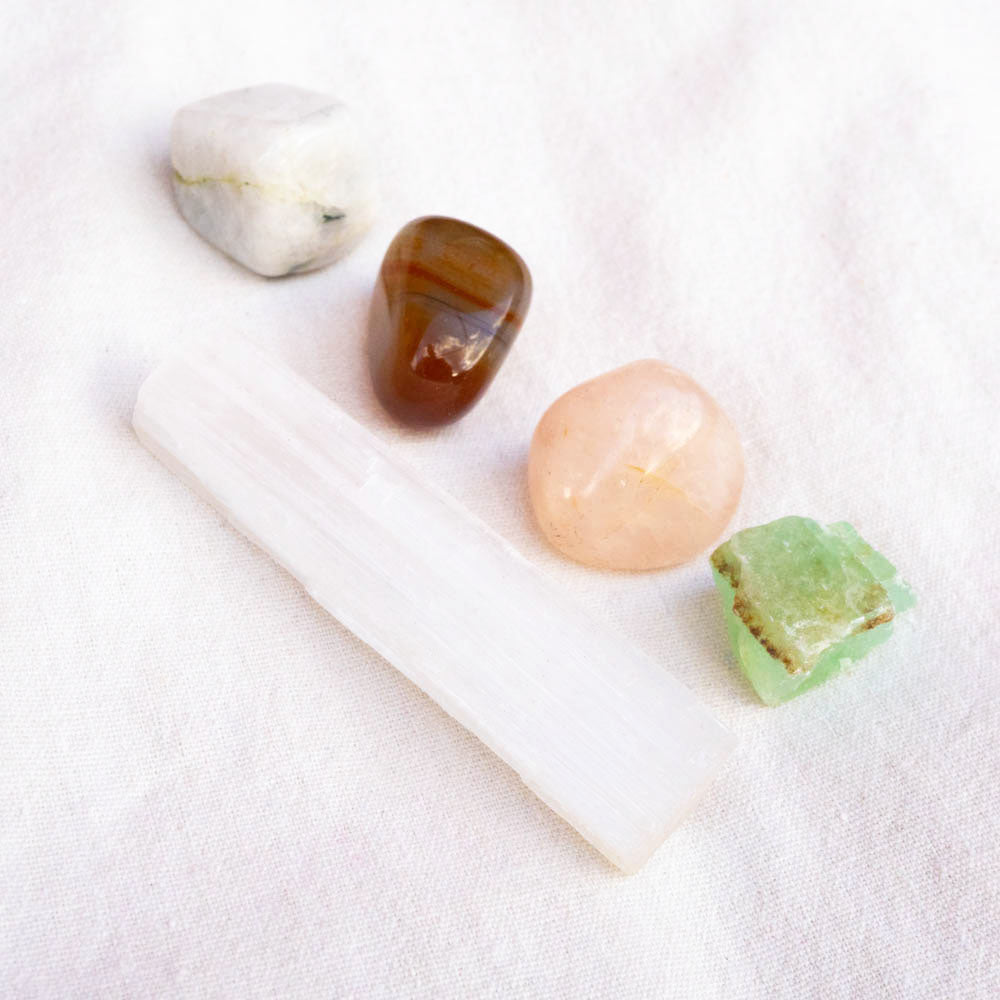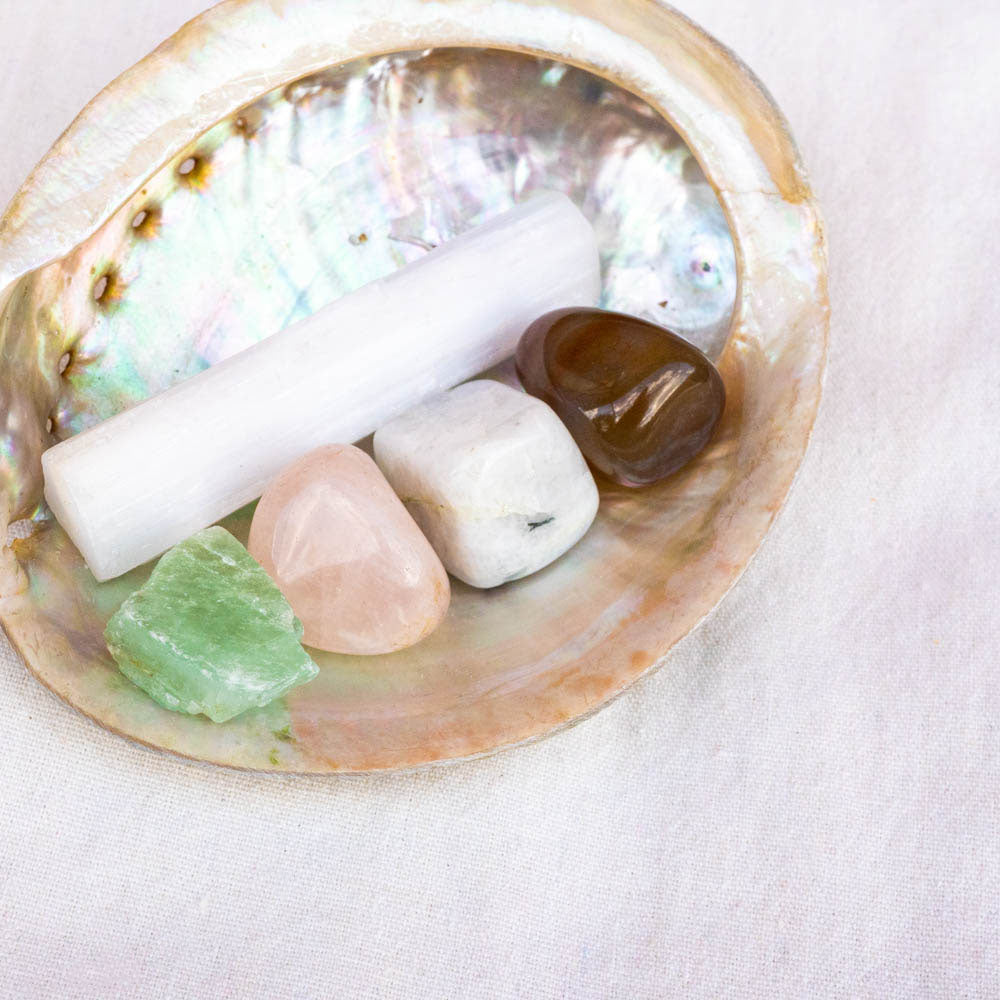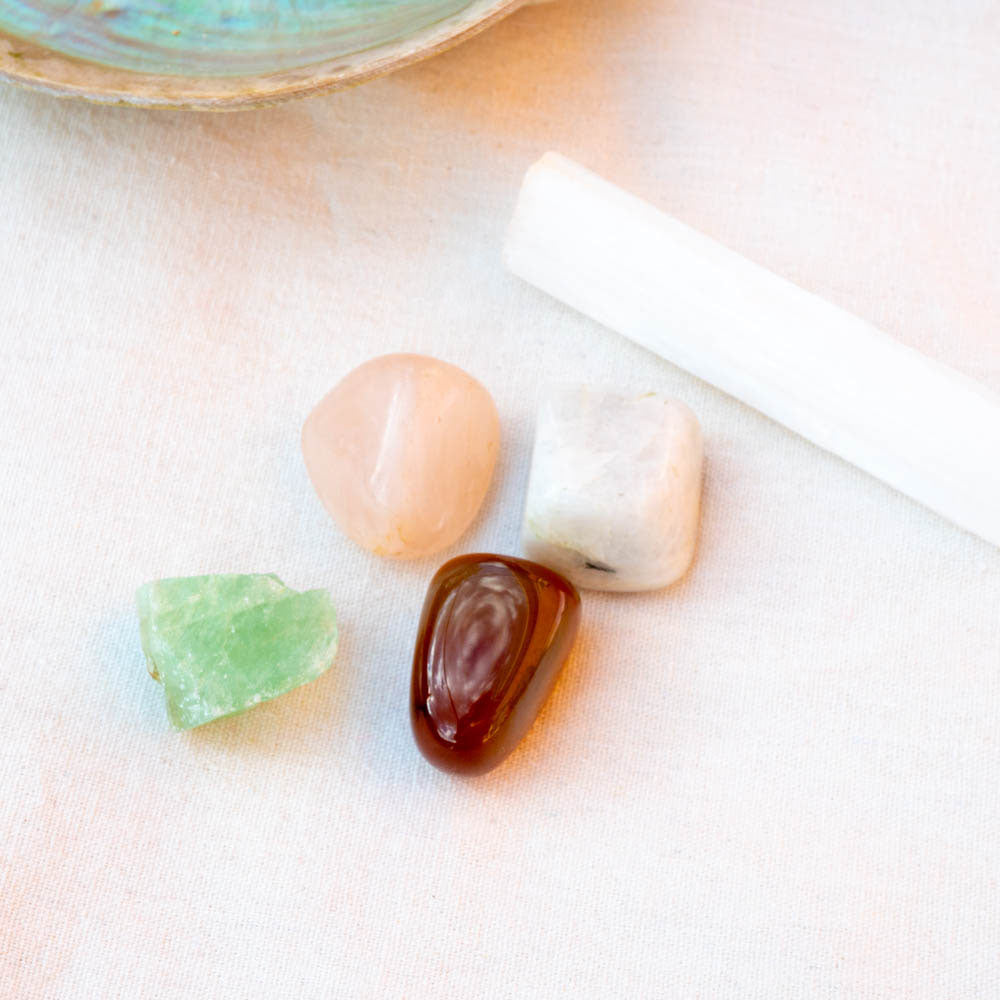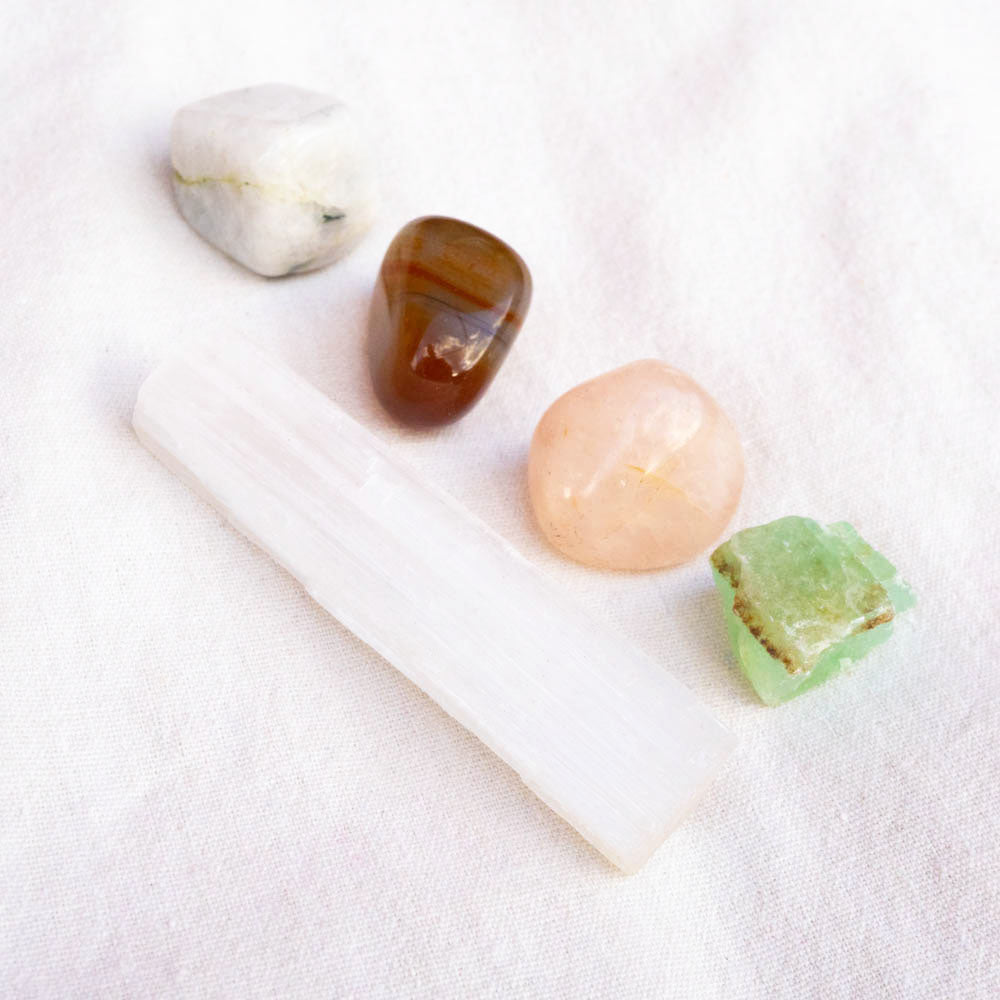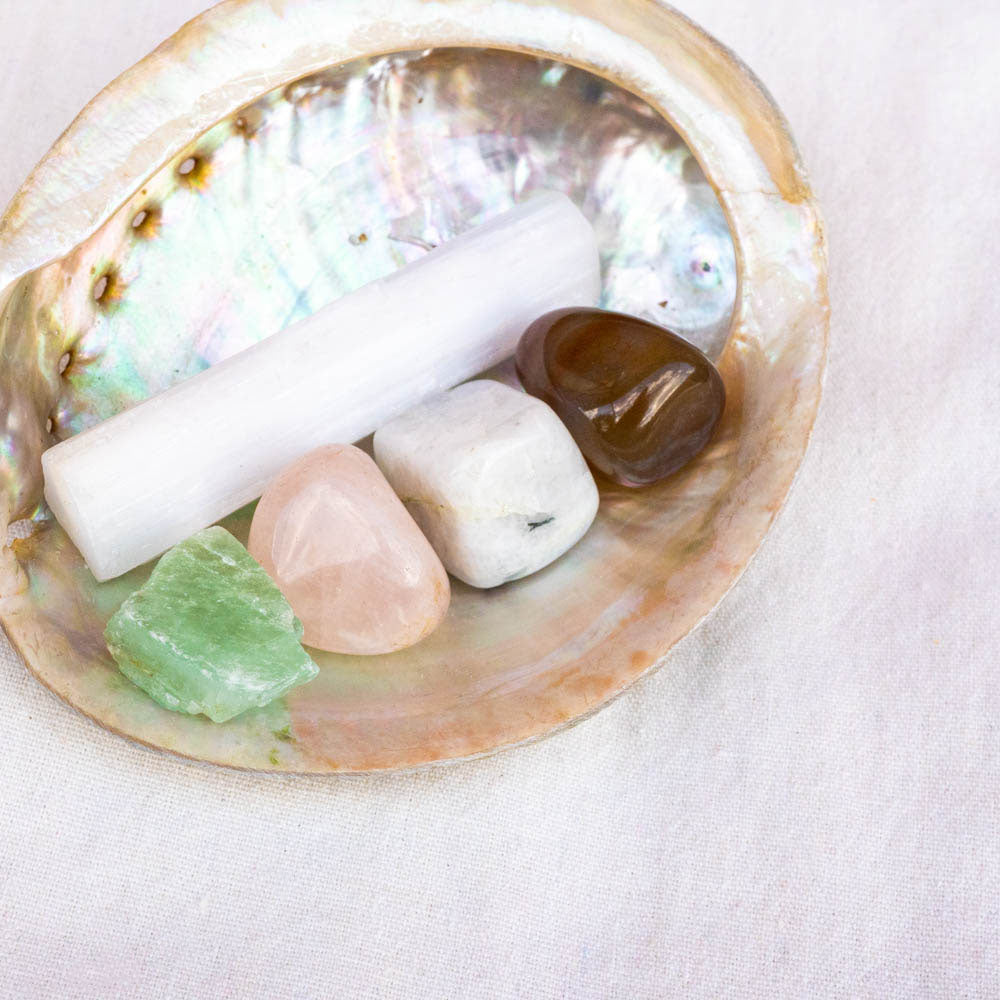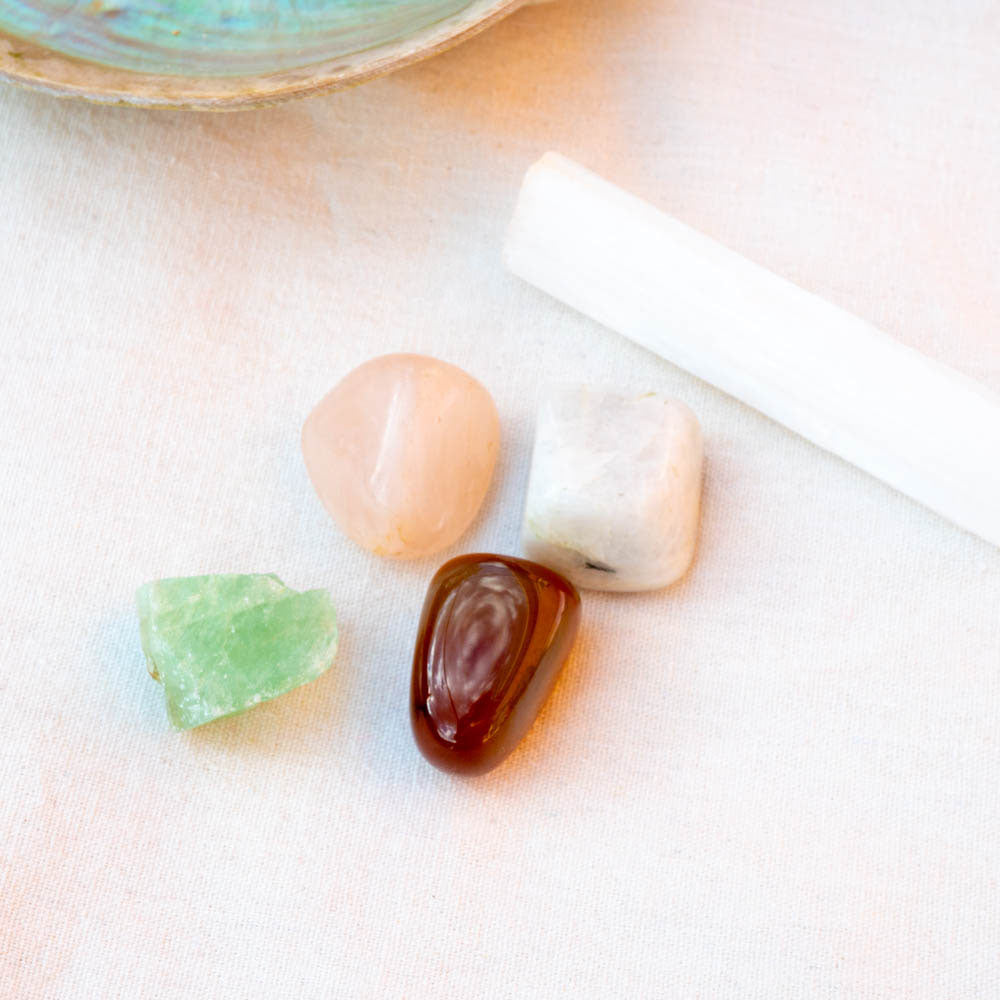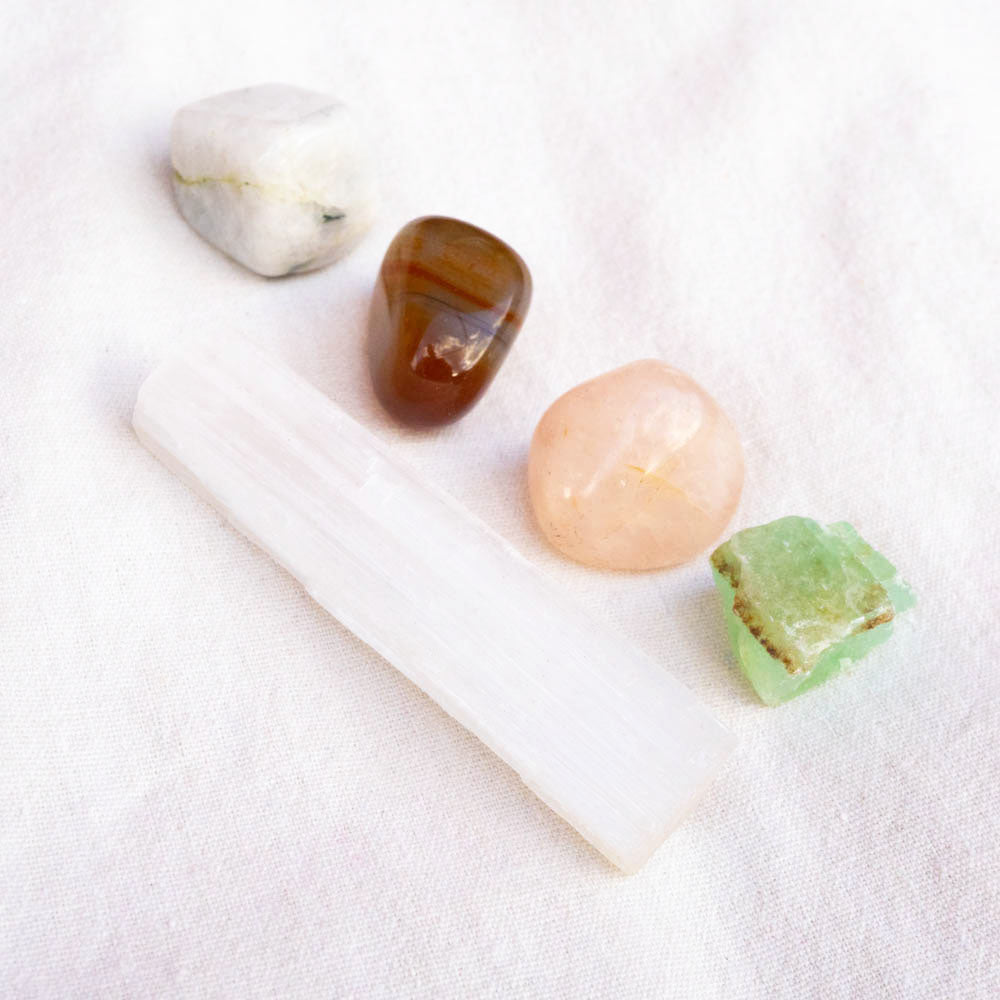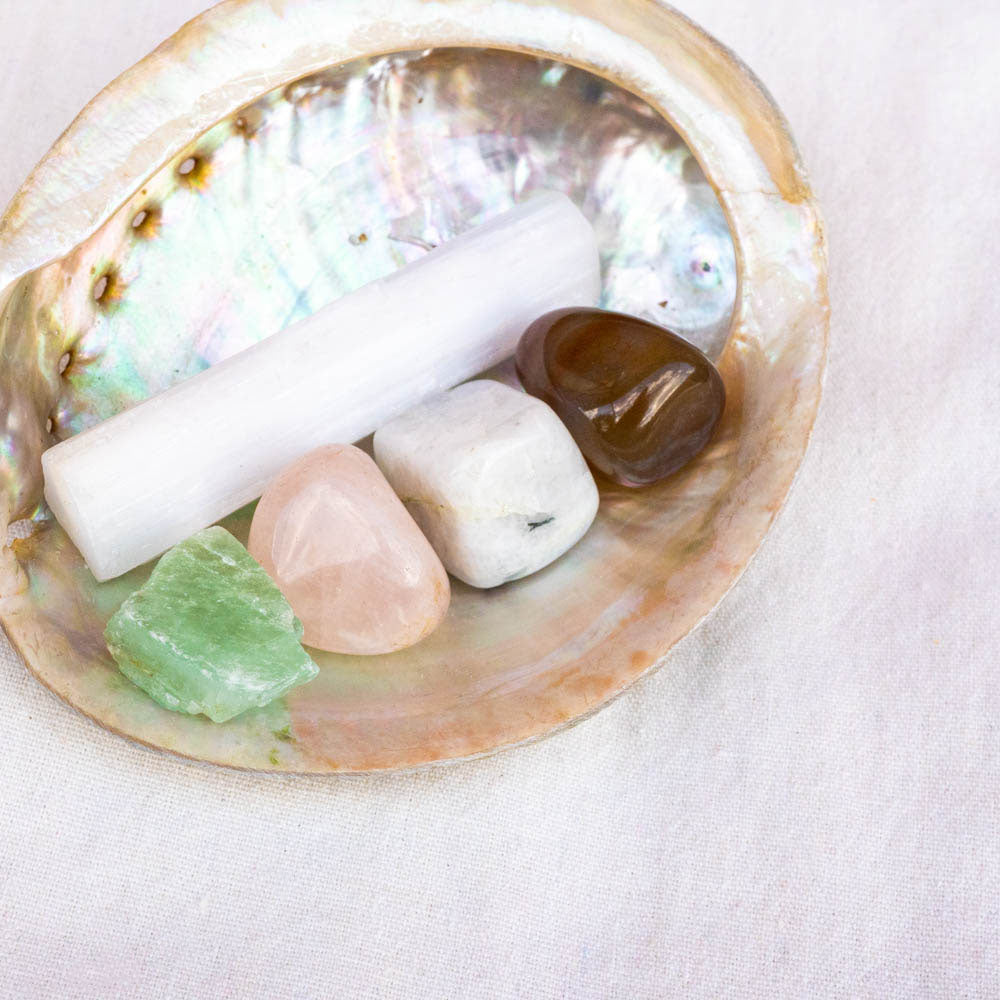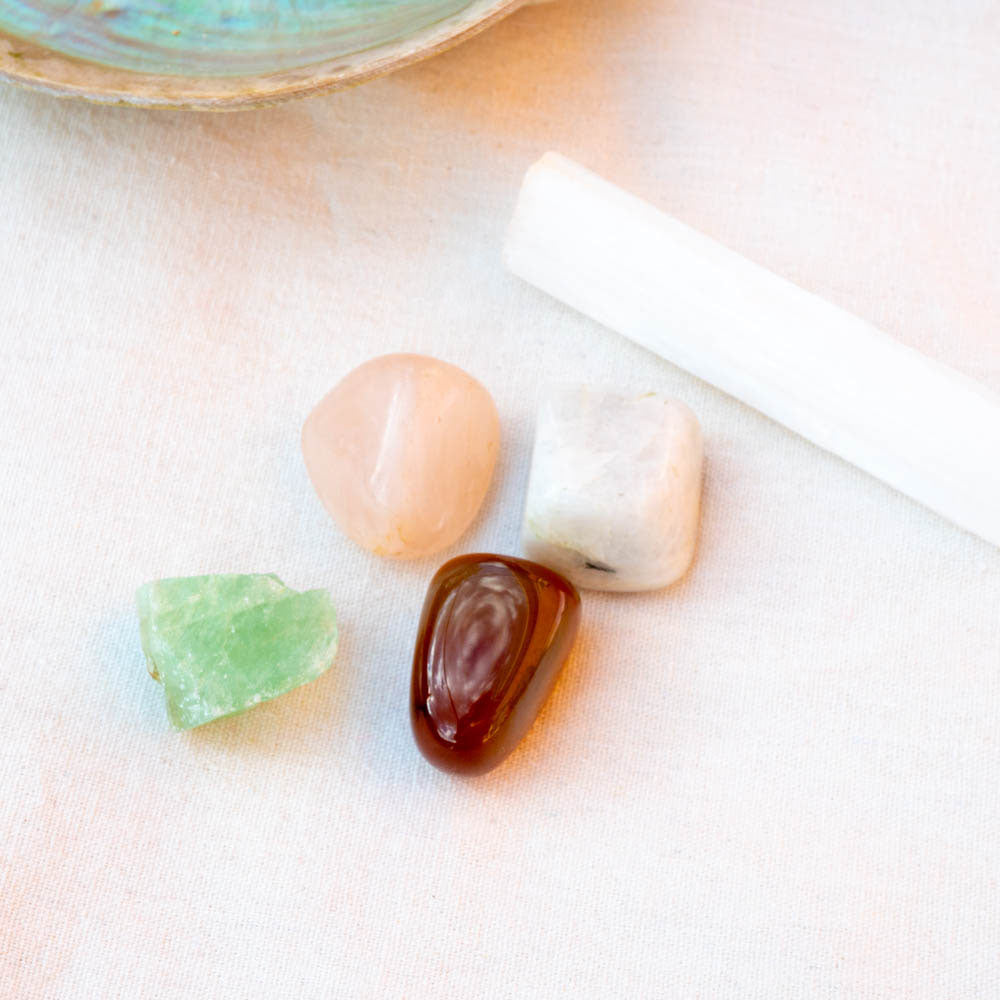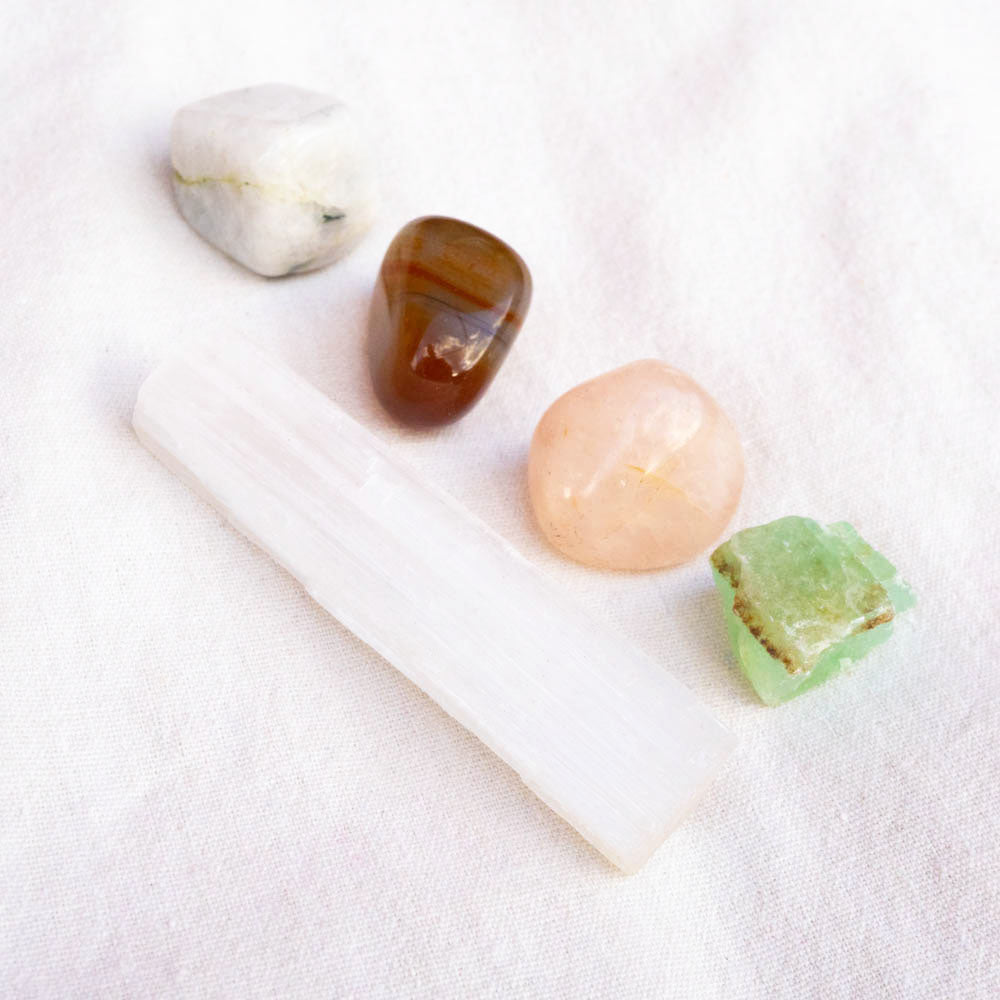 Cancer - Zodiac Gemstone Kit
Cancer
Cancer Zodiac Gemstone kit
Birth date: Jun 21 - July 22
Born under the Cancer zodiac sign, they are loyal, emotional and persuasive.
Includes:
5 Cancer gemstones 

Linen pouch
Cancer card with meanings
 Optional - Add Abalone Shell dish to keep your gemstones in
A carefully selected combination of Moon charged Gemstones for the Cancer star sign.
Each kit contains;
5 Selected Cancer specific gemstones, used to enhance + protect those under the Zodiac Sign, a keepsake linen pouch, Cancer Card with Gemstone meanings.
- Rose Quartz, Carnelian, Moonstone, Green Calcite and a Selenite rod.
Great as a Zodiac gift, or a treat for yourself to add to your collection.  
Crystal Meanings
 Selenite
A great cleansing crystal, Cancer signs should place selenite in each of the main corners of their home to form a protective shield around it to help them feel nurtured and safe. You may also use Selenite to cleanse and recharge other gemstones. 
Rose Quartz
A very well known self-love stone, brings love in all forms, along with peaceful energy. It will bring calmness and a tranquility to your self and space.  This Cancer crystal reduces feelings of self-pity, indecisiveness and it eliminates negative thoughts and fears.
Moonstone

A stone for new beginnings, Moonstone brings inner strength and growth. Moonstone enhances intuition, promotes inspiration, success and good fortune in love and business matters.
Carnelian
A stabilising stone with high energy, it is excellent for restoring vitality and motivation as well as stimulating creativity. It also has the ability to cleanse other stones. It gives courage, promotes positive life choices, dispels apathy, and motivates for success in business and other matters.
Green Calcite
 Carry with you on your journey of self-discovery. This Green Calcite stone will guide you and help you embrace life and be uniquely you. Great to balance body, mind, heart, and spirit. It will fill you with vitality and enthusiasm.
Place the gemstones wherever you feel you need these energies, around the home, in your bedroom or in your bag to carry around with you.
Please note that these are natural gemstones, each being unique, they may be slightly larger/smaller and the colour of stones may vary slightly from the exact stones photographed.
REGULAR SHIPPING $9.95 - $12.95
Metro areas up to 3 - 4 business days. Rural areas up to 6 business days.

EXPRESS SHIPPING $15 - 17.95
Metro areas 1-2 business days

Free CLICK & COLLECT from Hawthorn, VIC
Mon to Sat 11am - 5pm

FREE regular shipping on orders $200 and over