Free Shipping AUS wide on orders over $200 | Buy Now Pay Later Available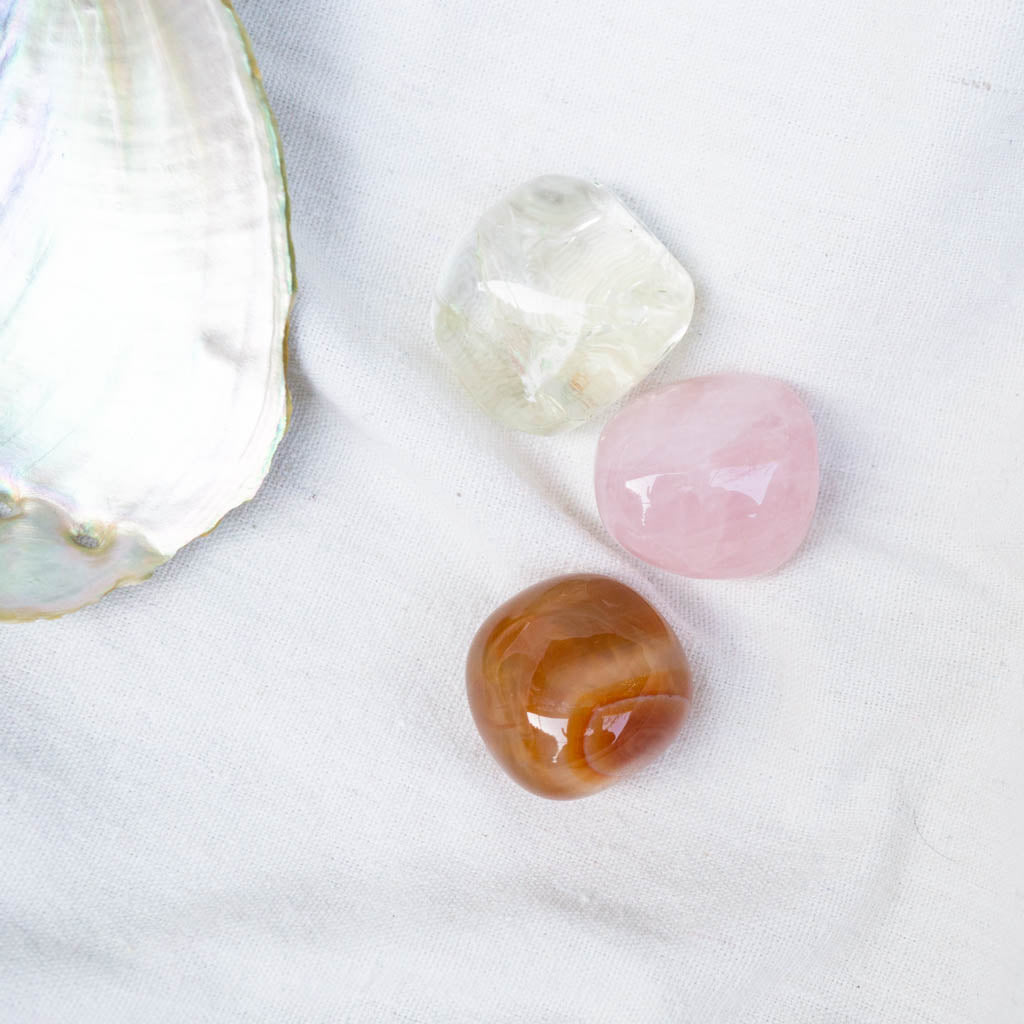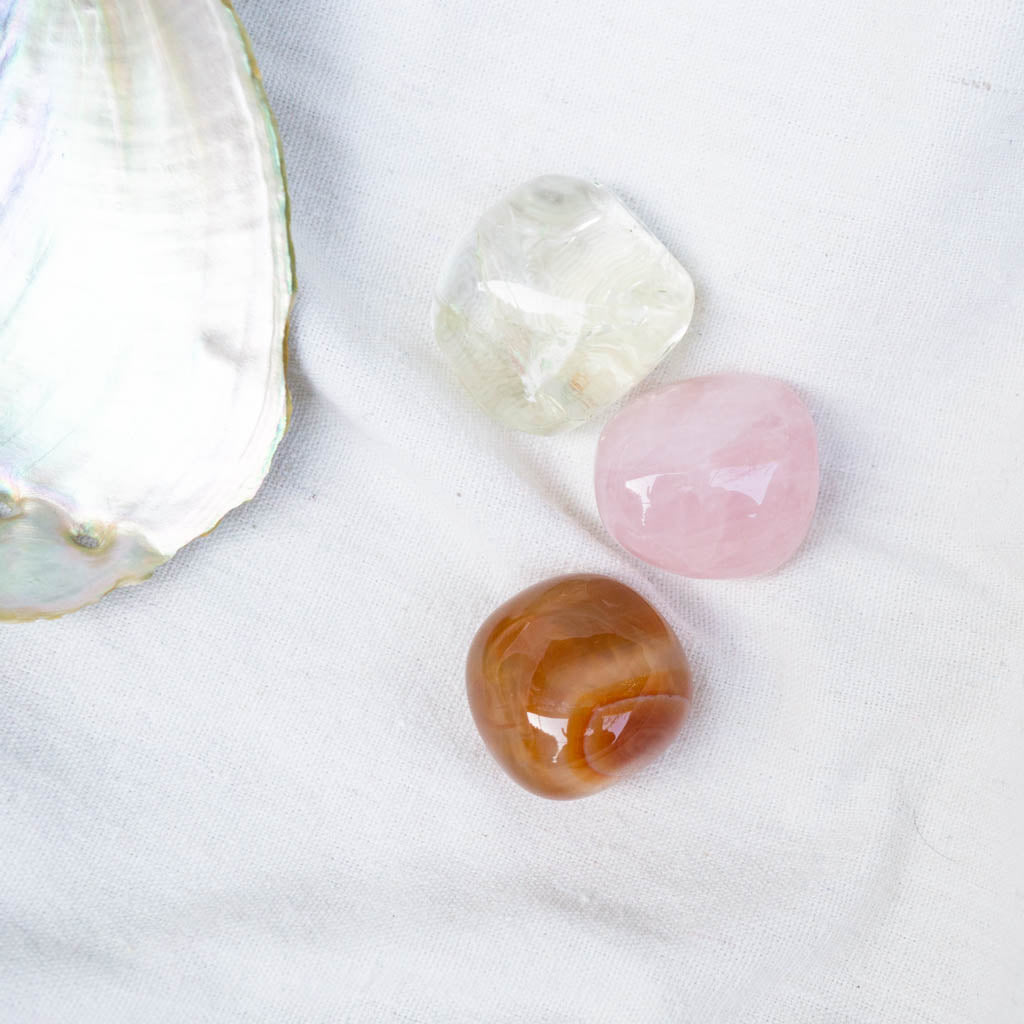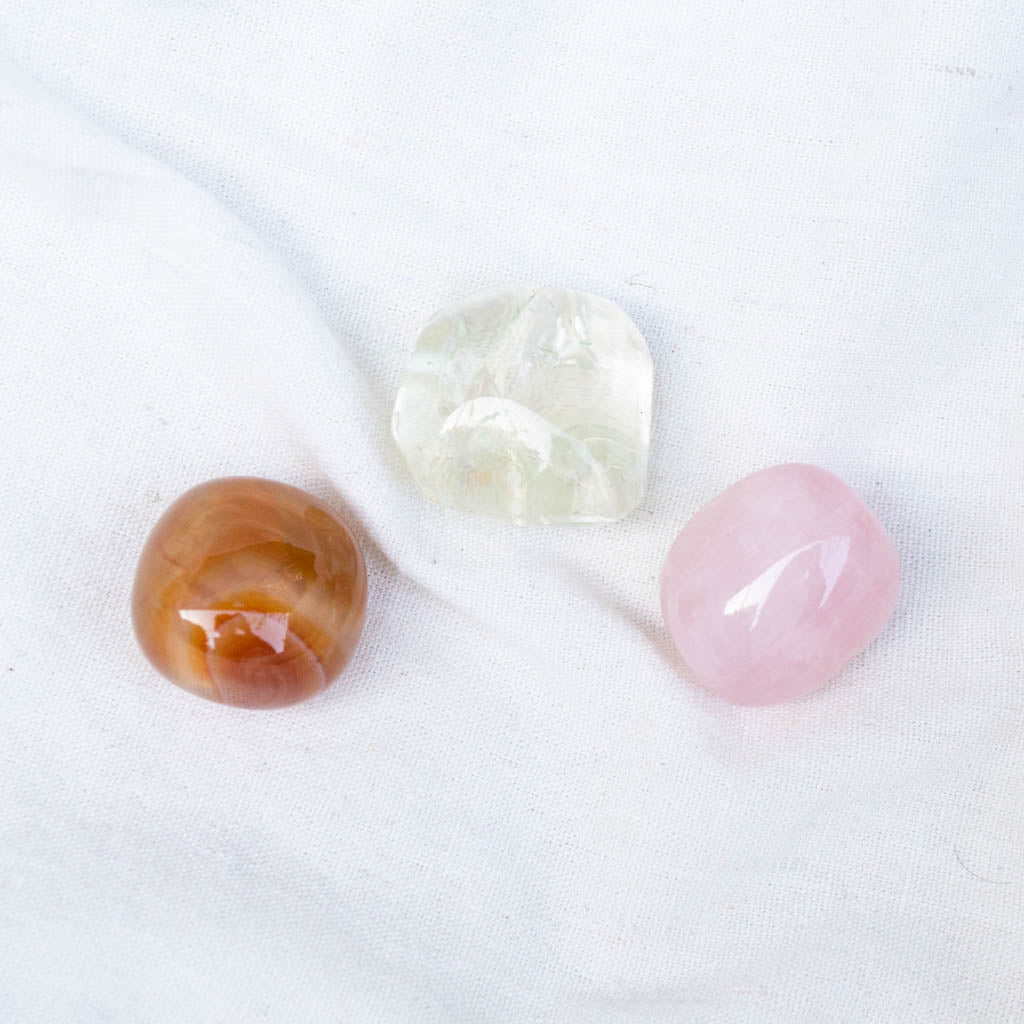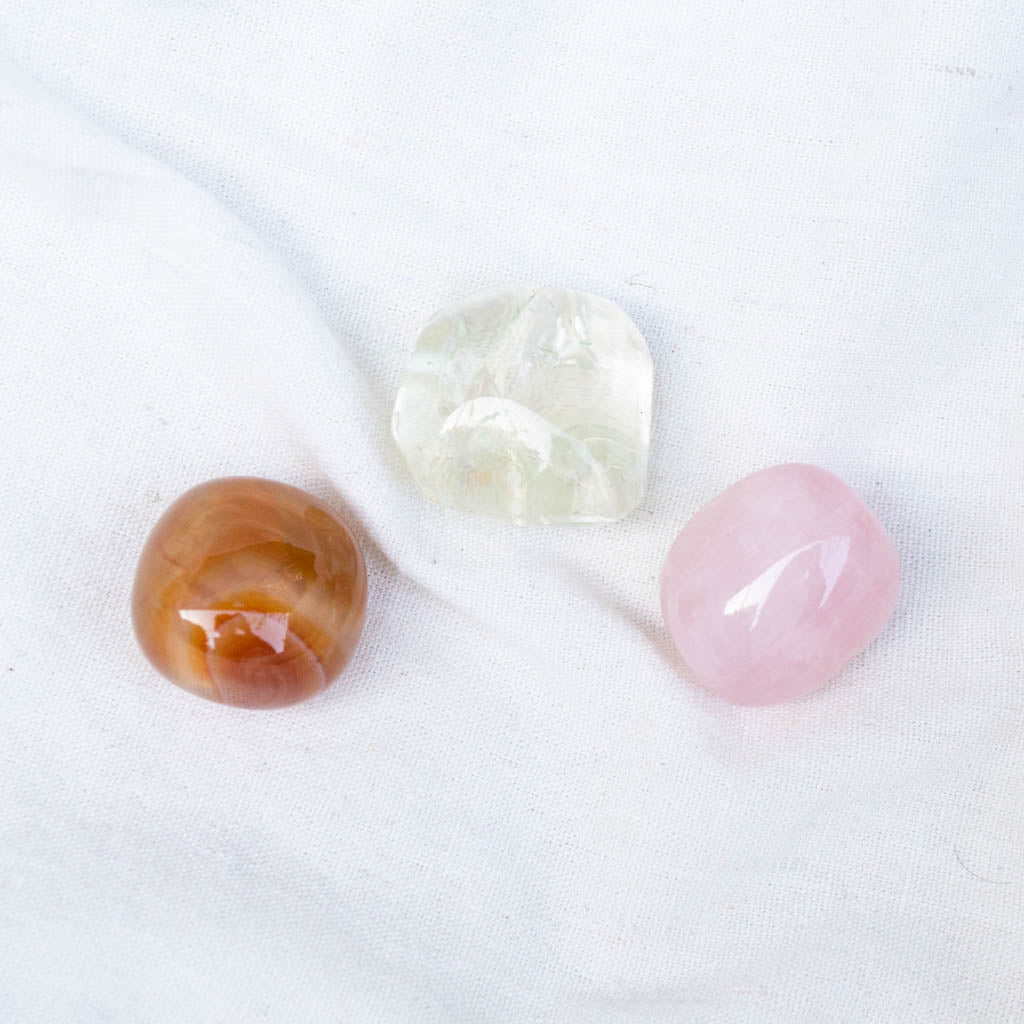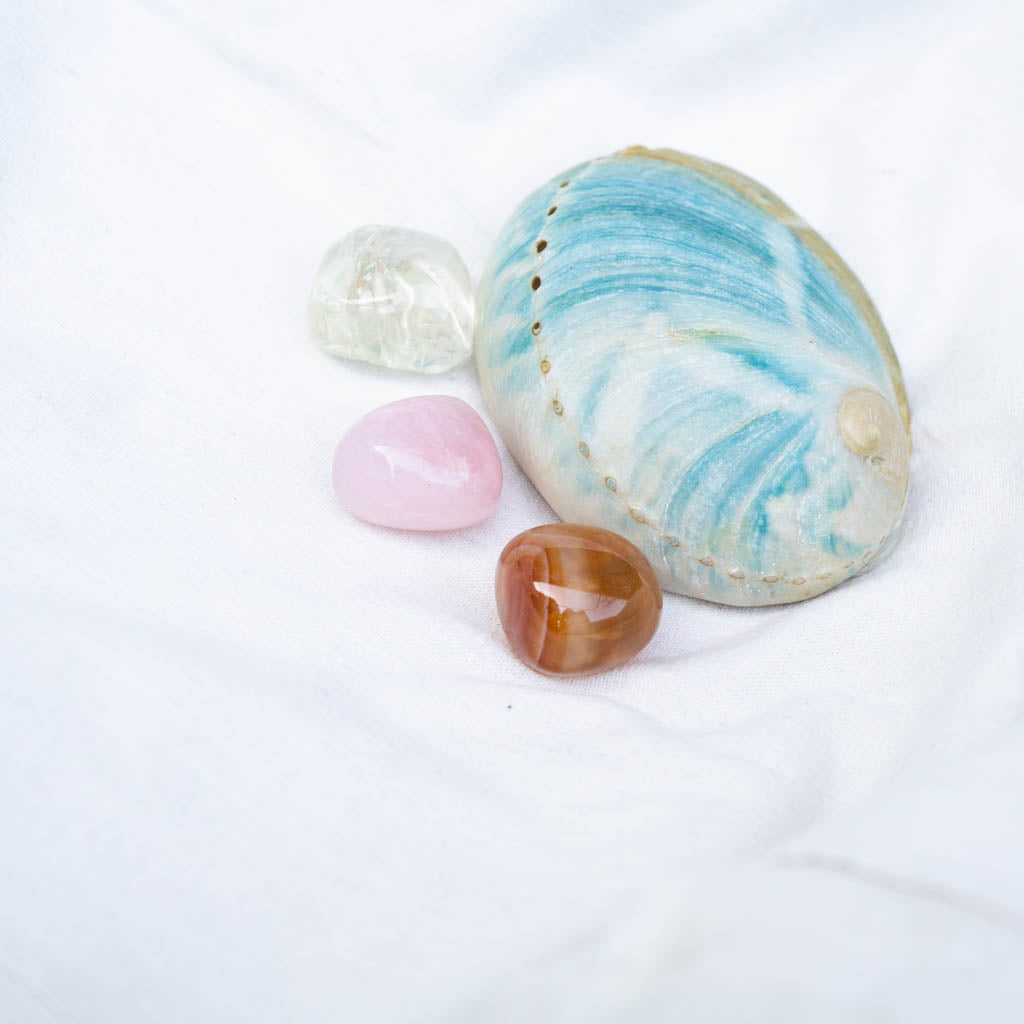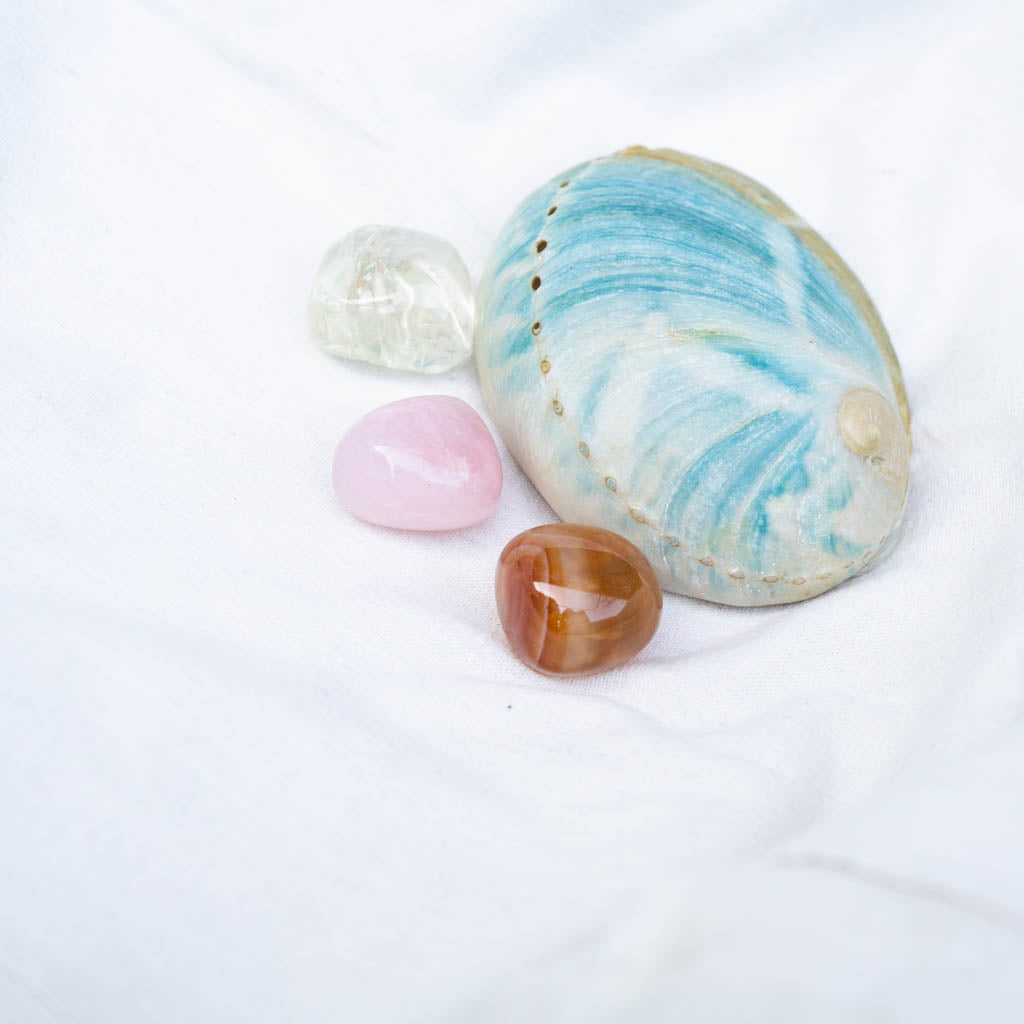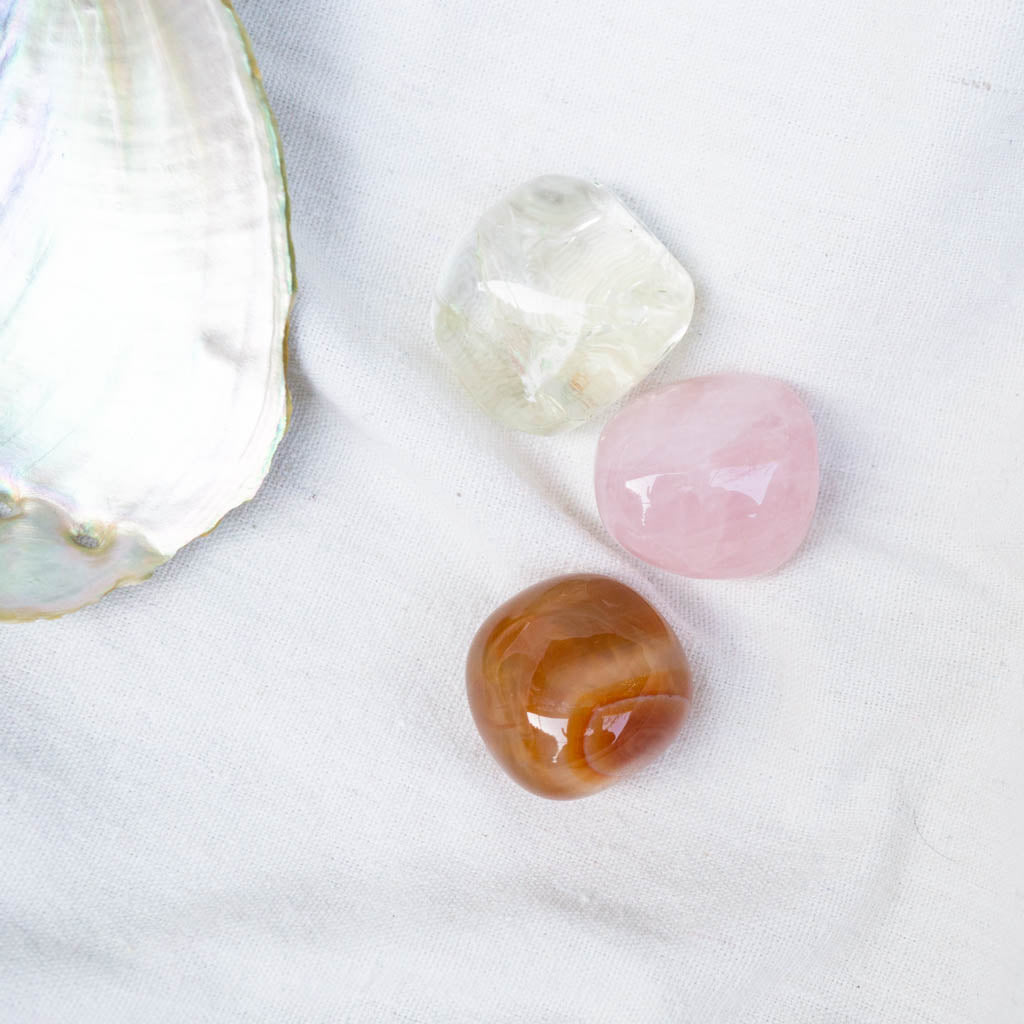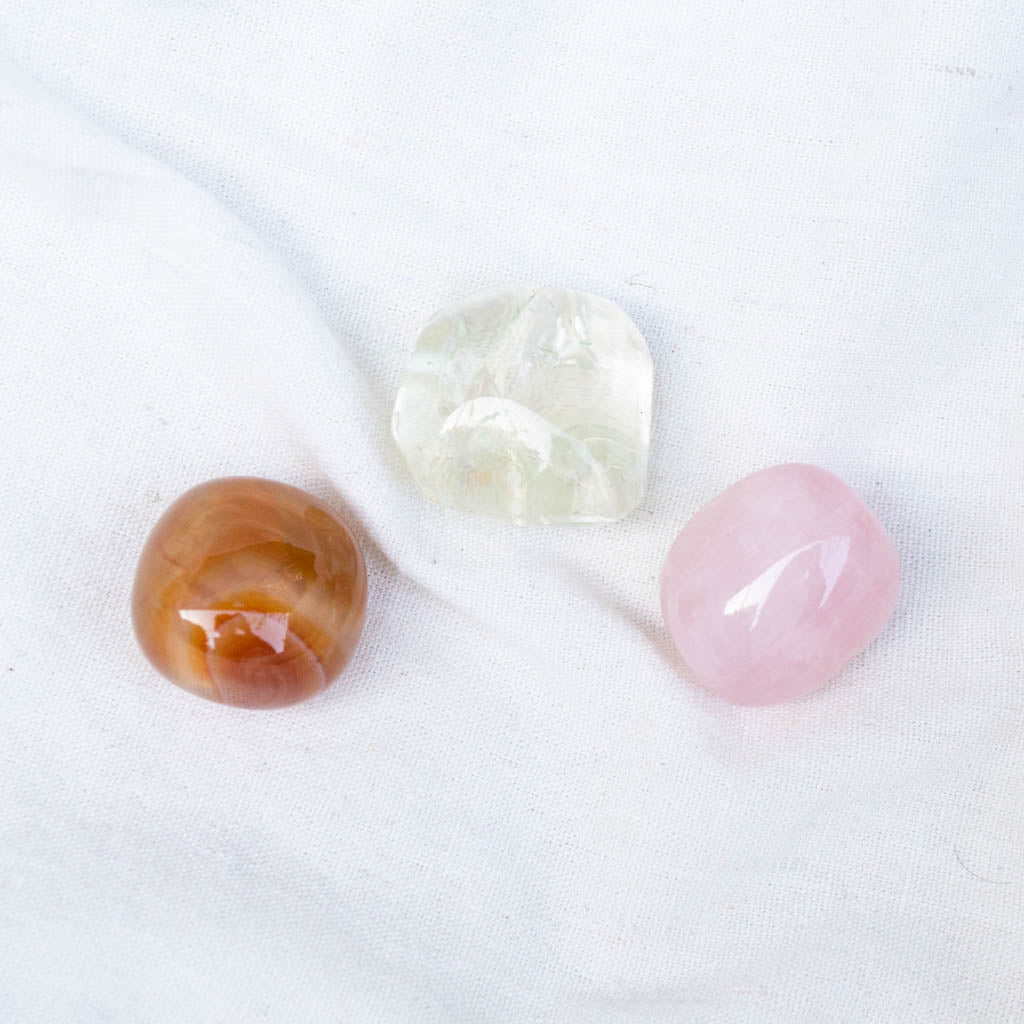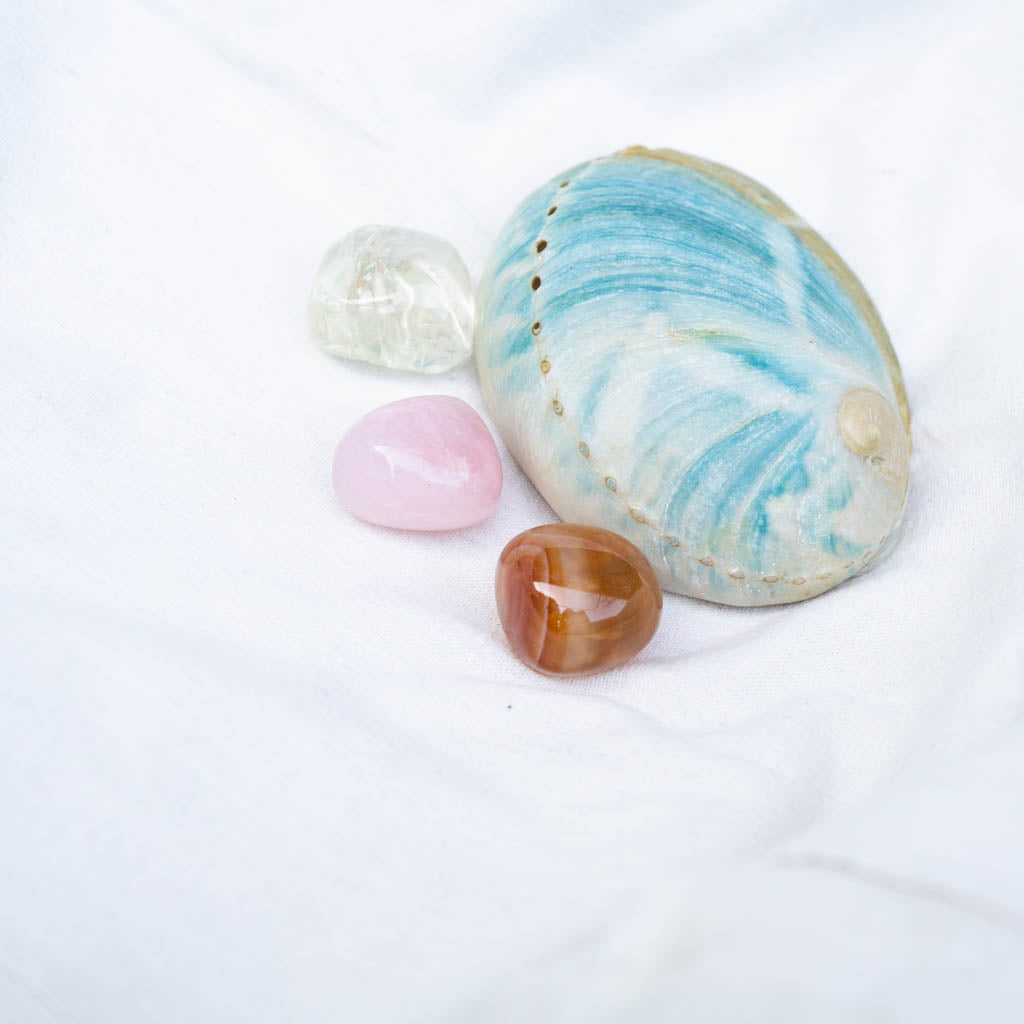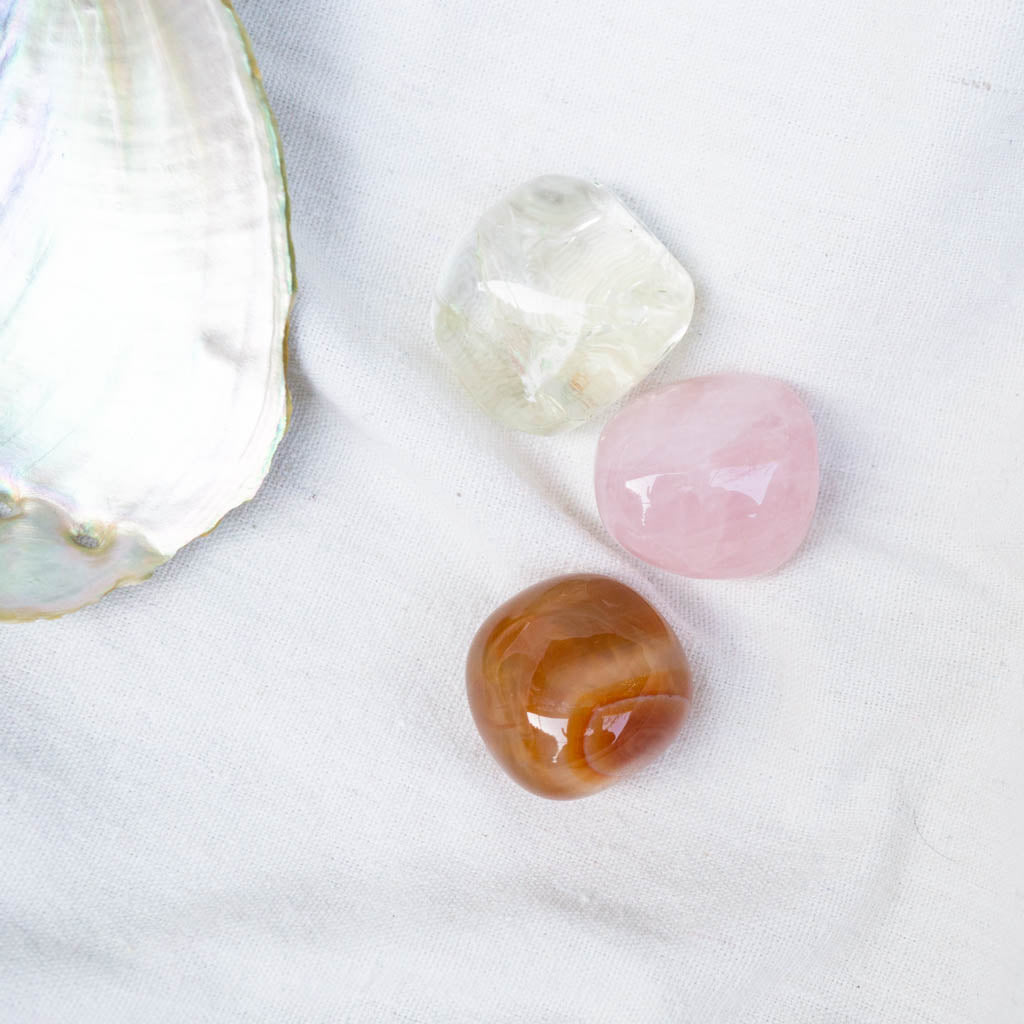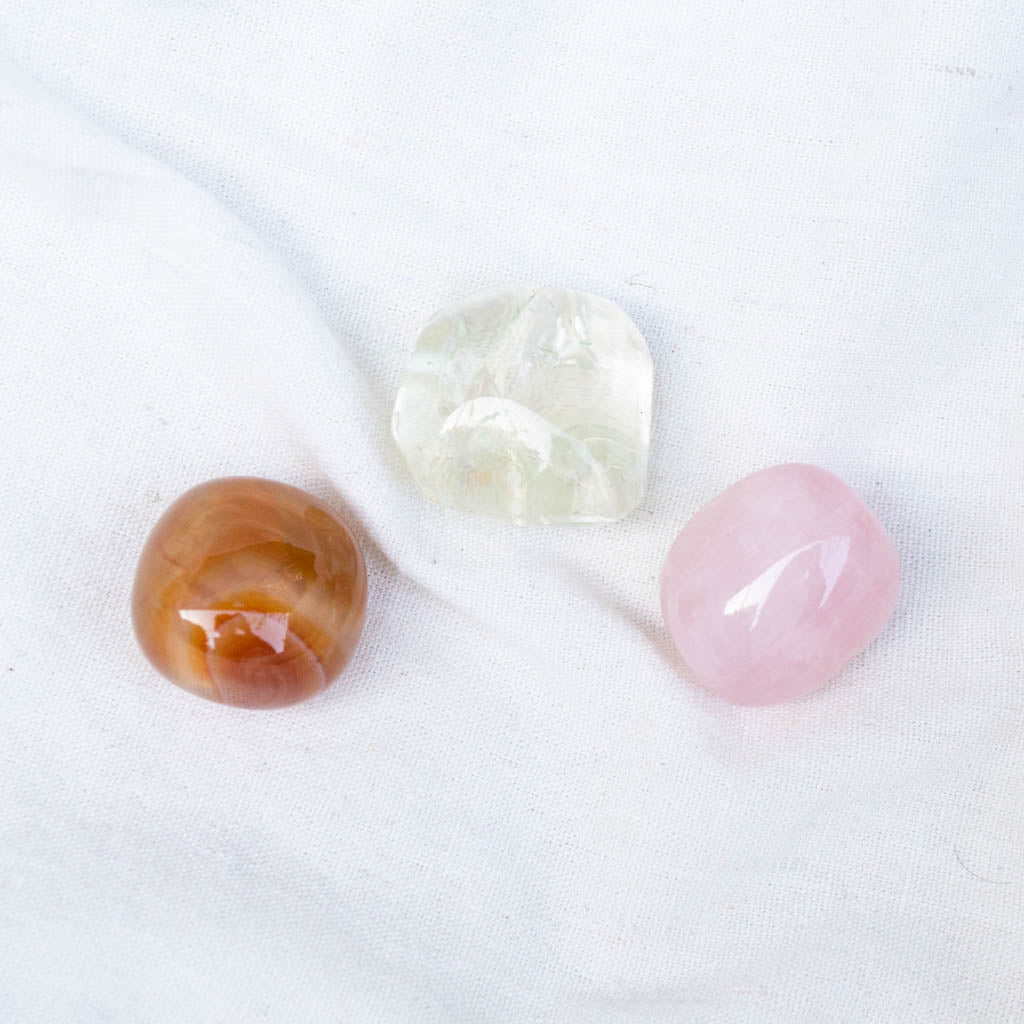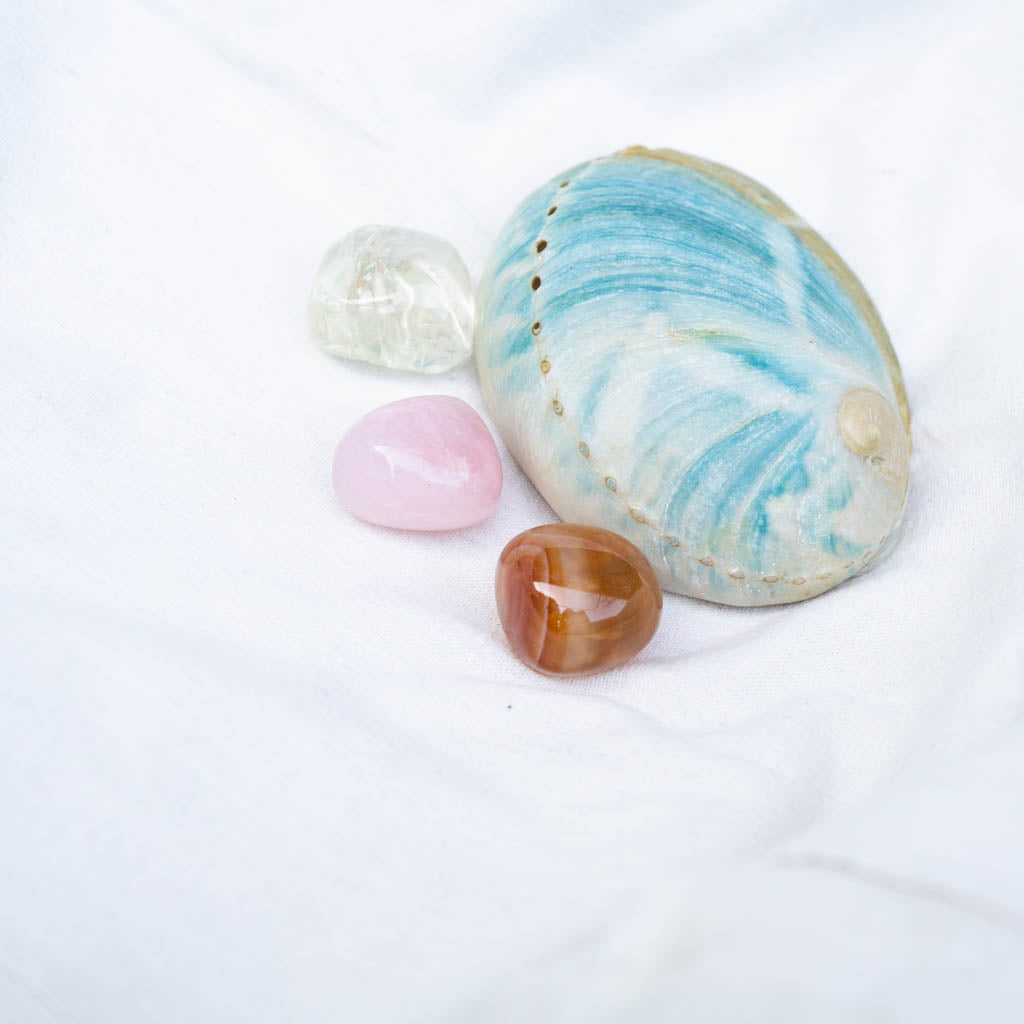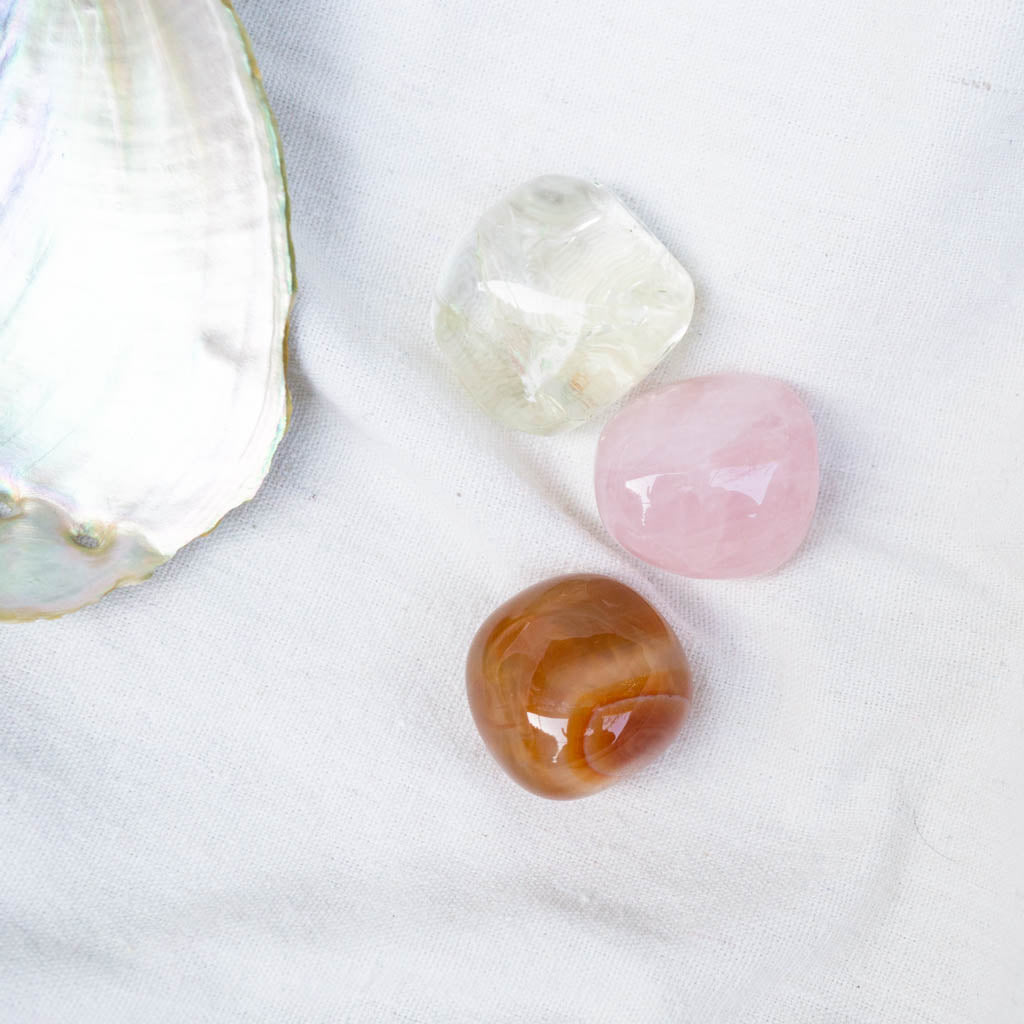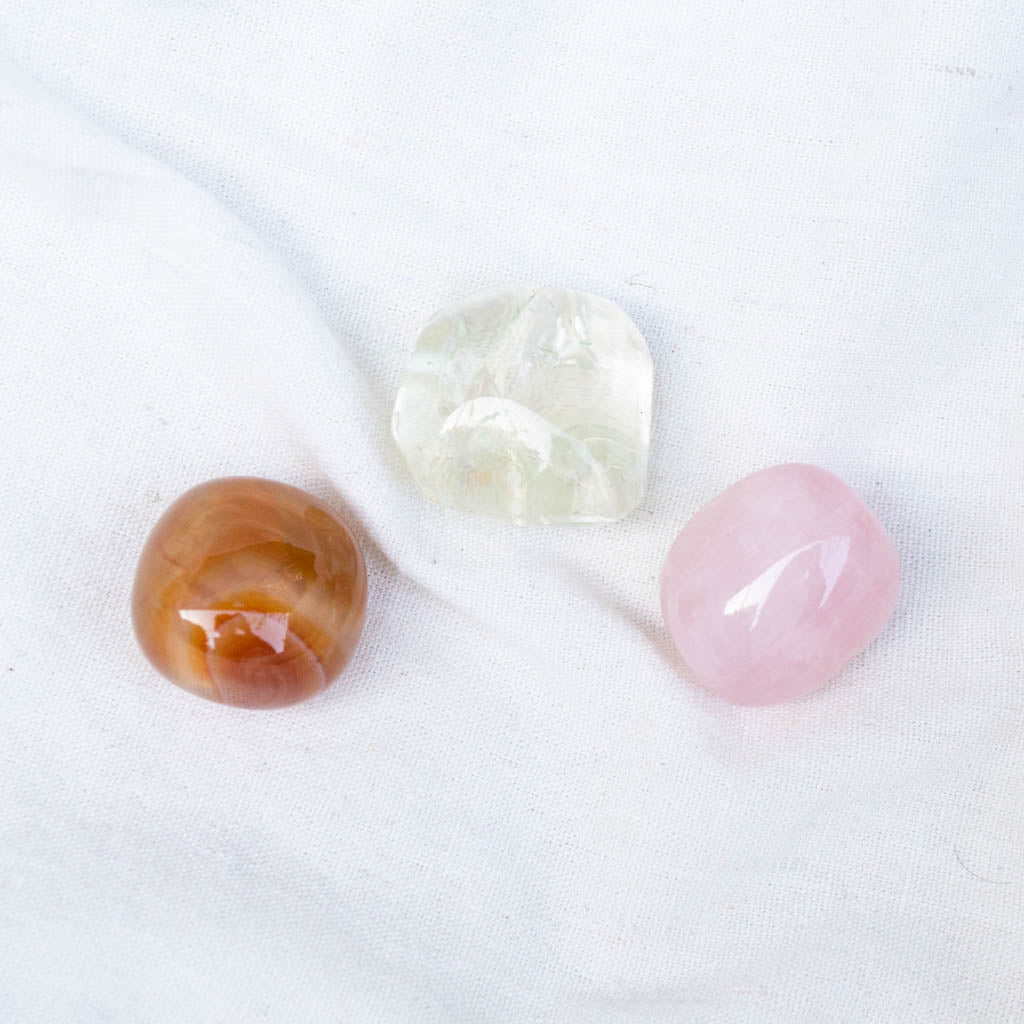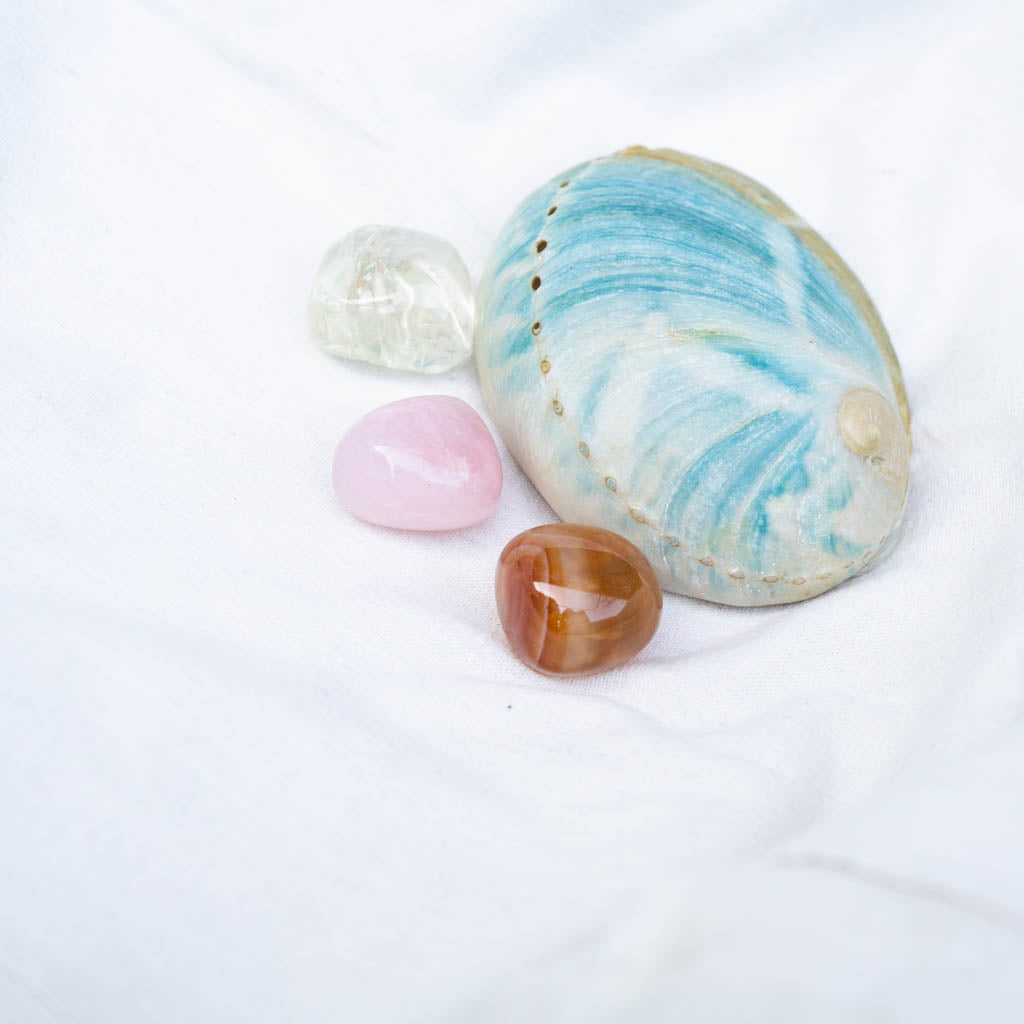 Blossom - Fertility Gemstone Kit
A beautiful collection of carefully selected moon charged crystals, these gemstones are chosen for their unique properties to make love blossom.
To bring love, relieve tension and aid in fertility. Together they are aesthetically pleasing and calming, as well as being able to help relieve any negative blockages. These carefully selected stones together have been used since ancient times to help with fertility issues, because of their energy and loving properties.
Each kit comes with 3 healing gemstones - Rose Quartz, Carnelian + Clear Quartz in a keepsake gemstone pouch. 
Place the crystals in your living space, by your bed for calming energies at night or carry them with you wherever you go for when you need that extra love and care. You may hold these particular stones over your stomach for soothing or use in visualising and manifesting.
You will receive a card with each stones properties.
Crystal Meanings
Rose Quartz 
The universal stone of LOVE. Rose Quartz is said to help in increasing overall fertility. This soft soothing stone is also helpful and protective during pregnancy and with childbirth. The unique properties of this stone promote love, comfort, forgiveness and self love. Rose Quartz will also aid with 
Balancing moods due to changing hormone levels
Self-compassion
Carnelian
A wonderful red and orange based stone, great for fertility as it promotes sexuality and helps reproductive organs. Alleviates PMS and balances reproductive hormones.
Quartz
Known as a "Master Healer."  It's said to amplify energy by absorbing, storing, releasing, and regulating it. Quartz balances and revitalises the physical, mental, emotional and spiritual planes.
Note: Due to the natural uniqueness of each stone, the stones will vary from whats pictured.
Measurements: approx 2-3.45cm per stone
REGULAR SHIPPING $9.95 - $12.95
Metro areas up to 3 - 4 business days. Rural areas up to 6 business days.

EXPRESS SHIPPING $15 - 17.95
Metro areas 1-2 business days

Free CLICK & COLLECT from Hawthorn, VIC
Mon to Sat 11am - 5pm

FREE regular shipping on orders $200 and over