Free Shipping AUS wide on orders over $200 | Buy Now Pay Later Available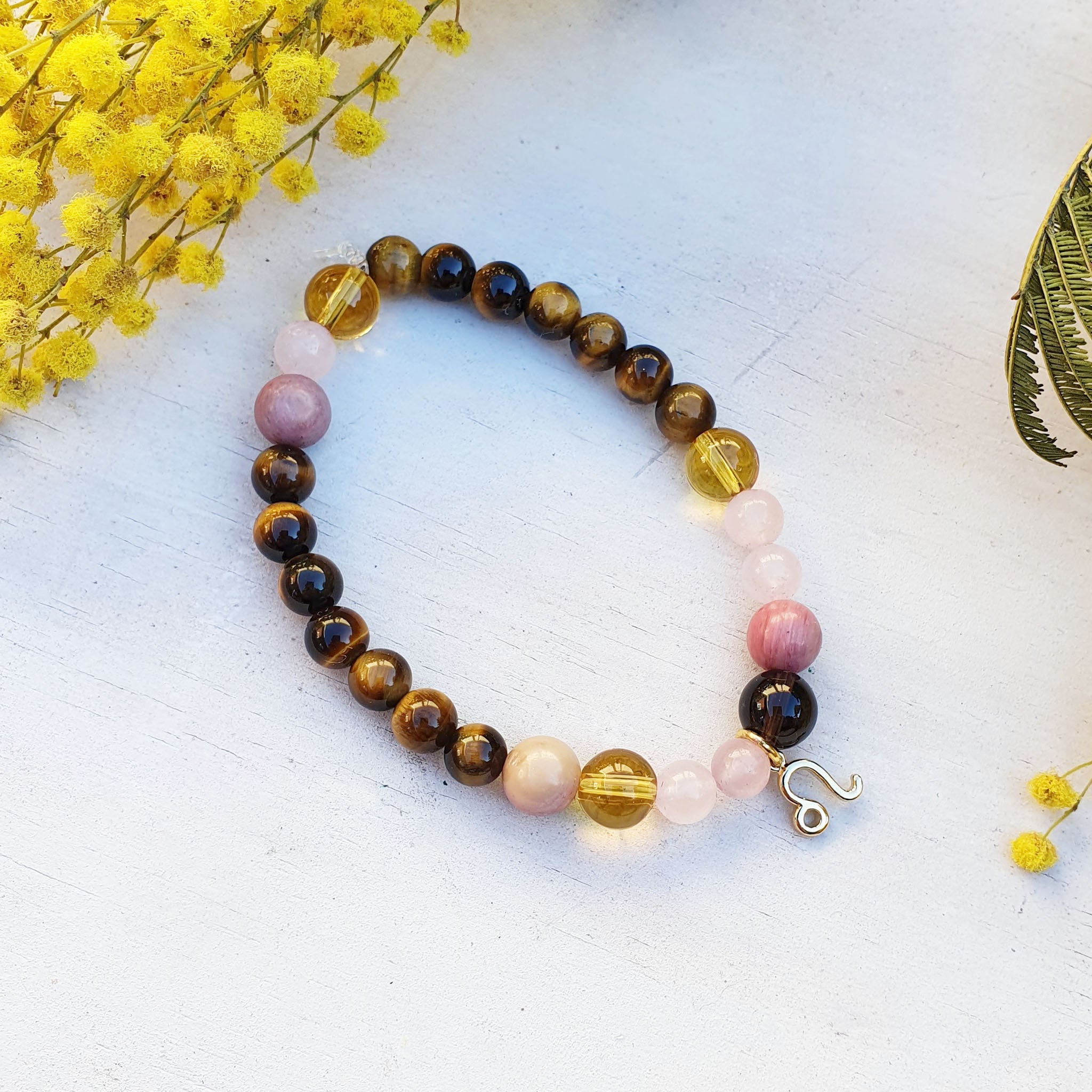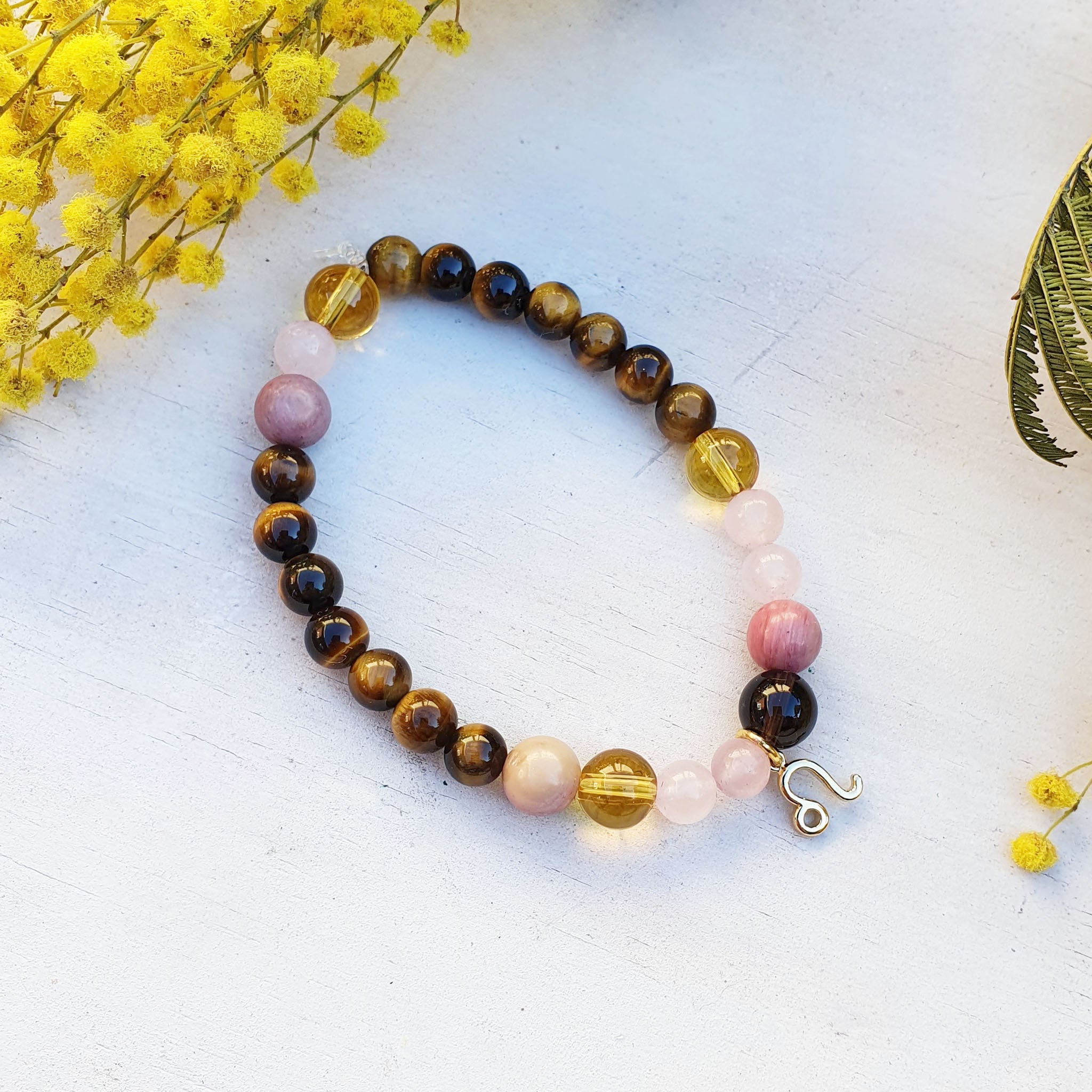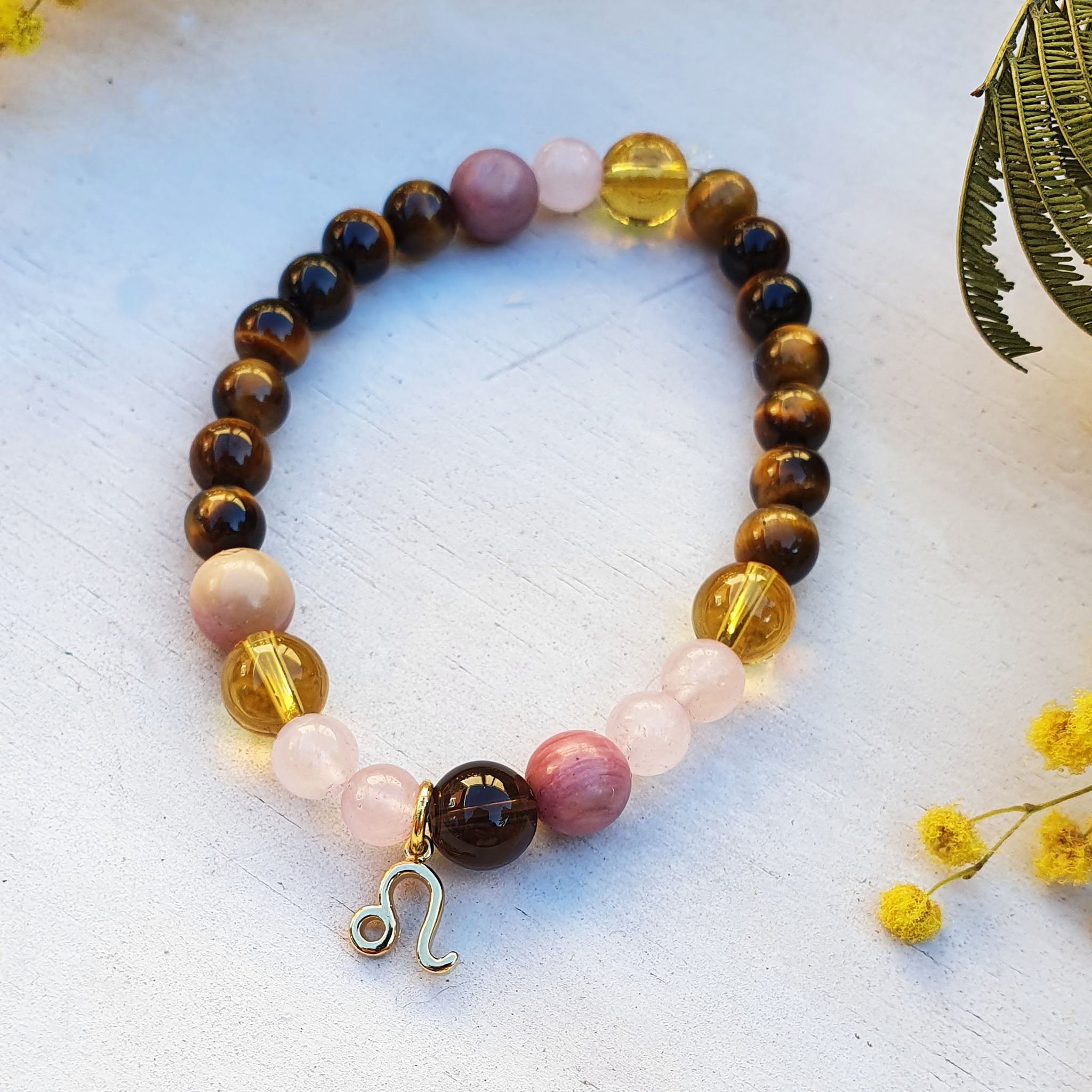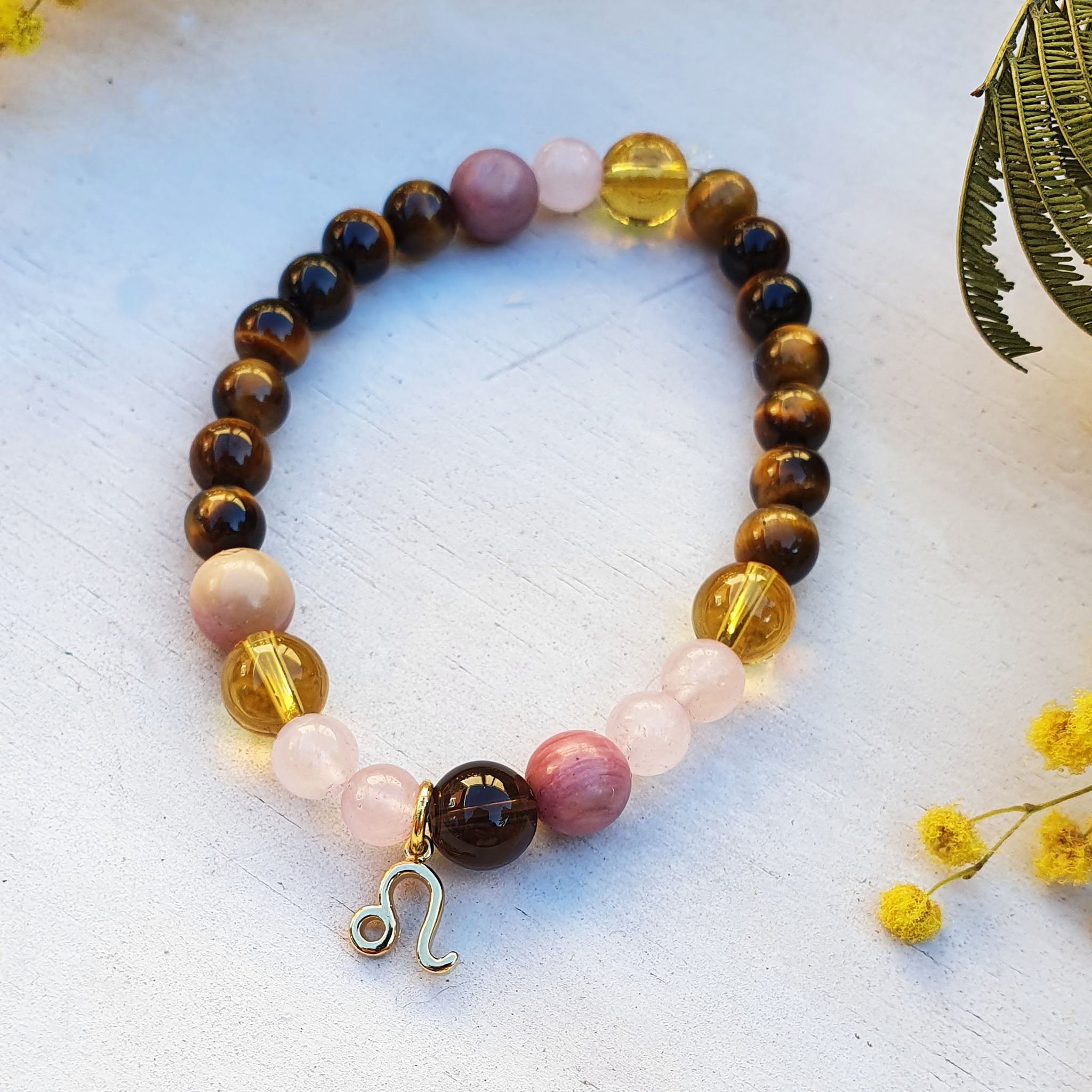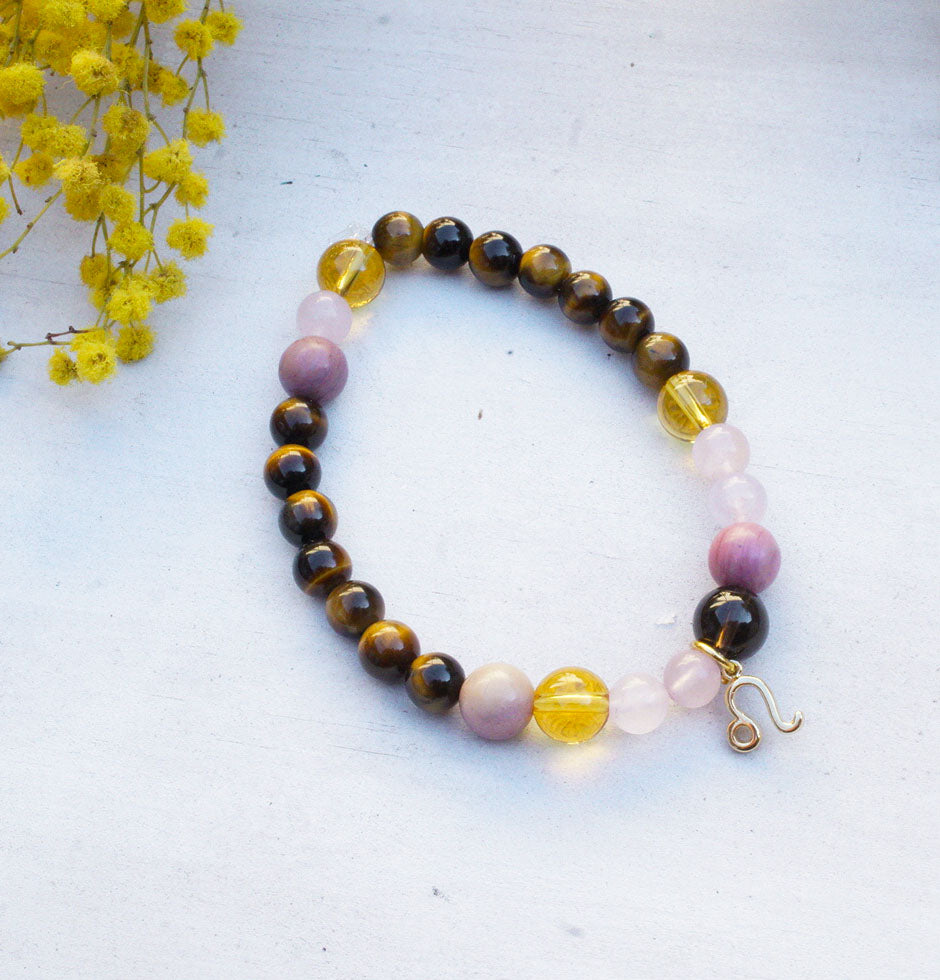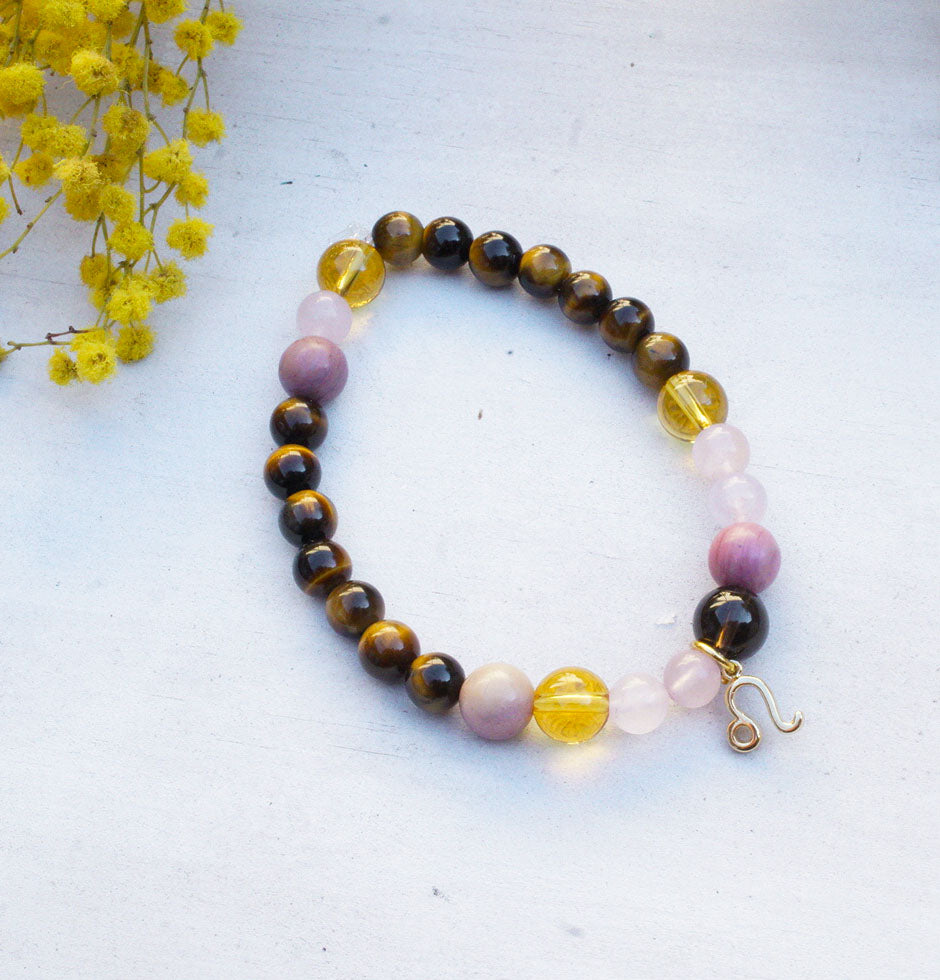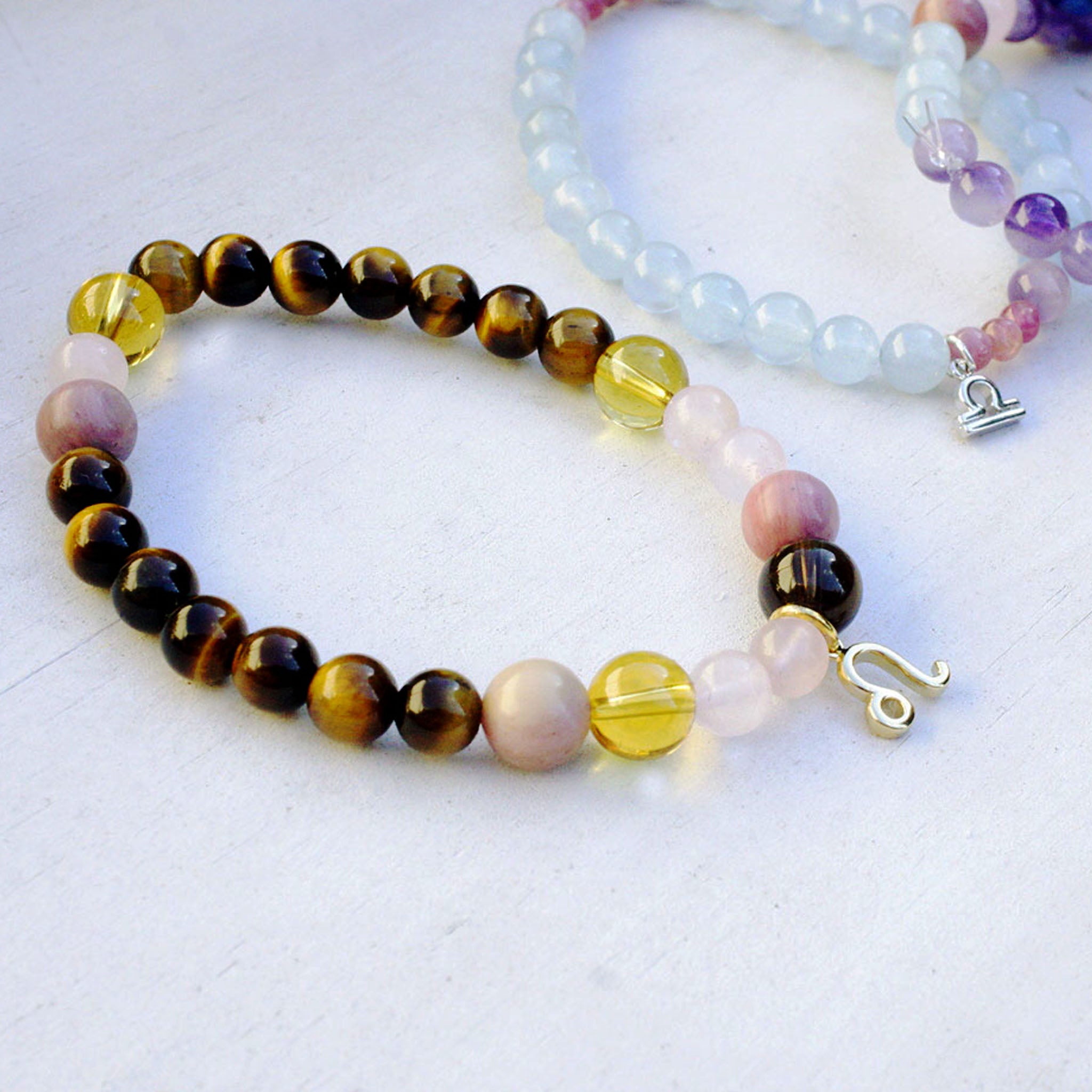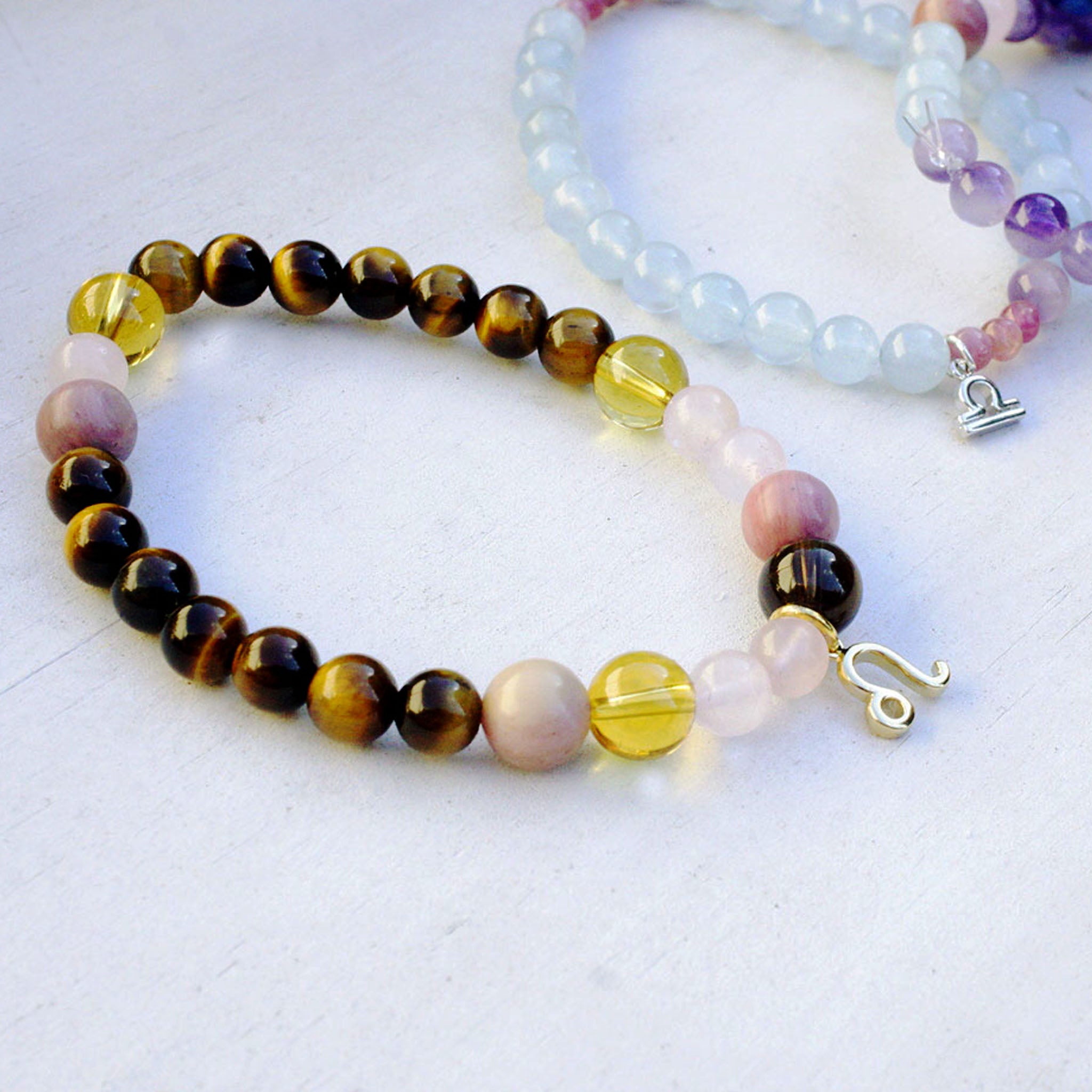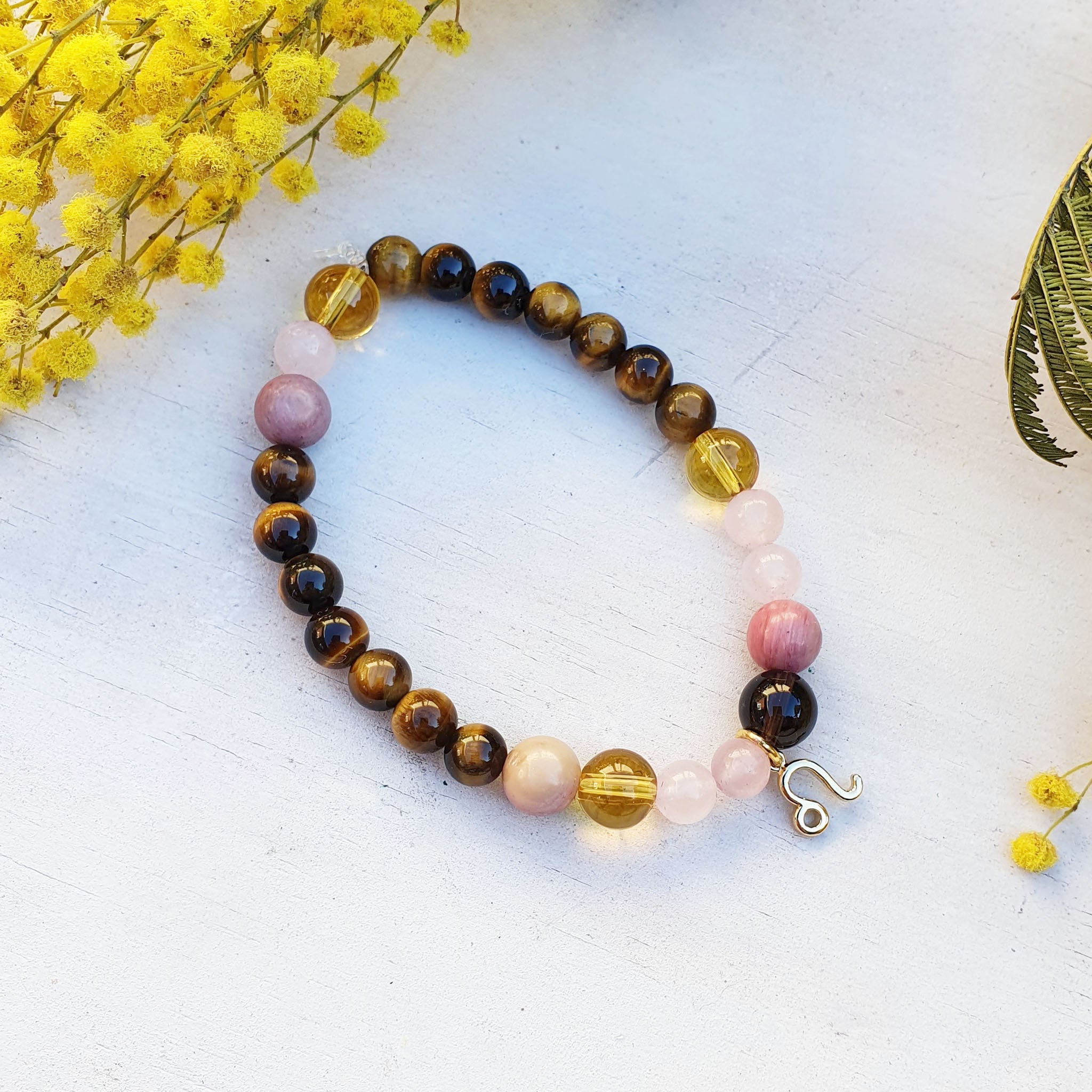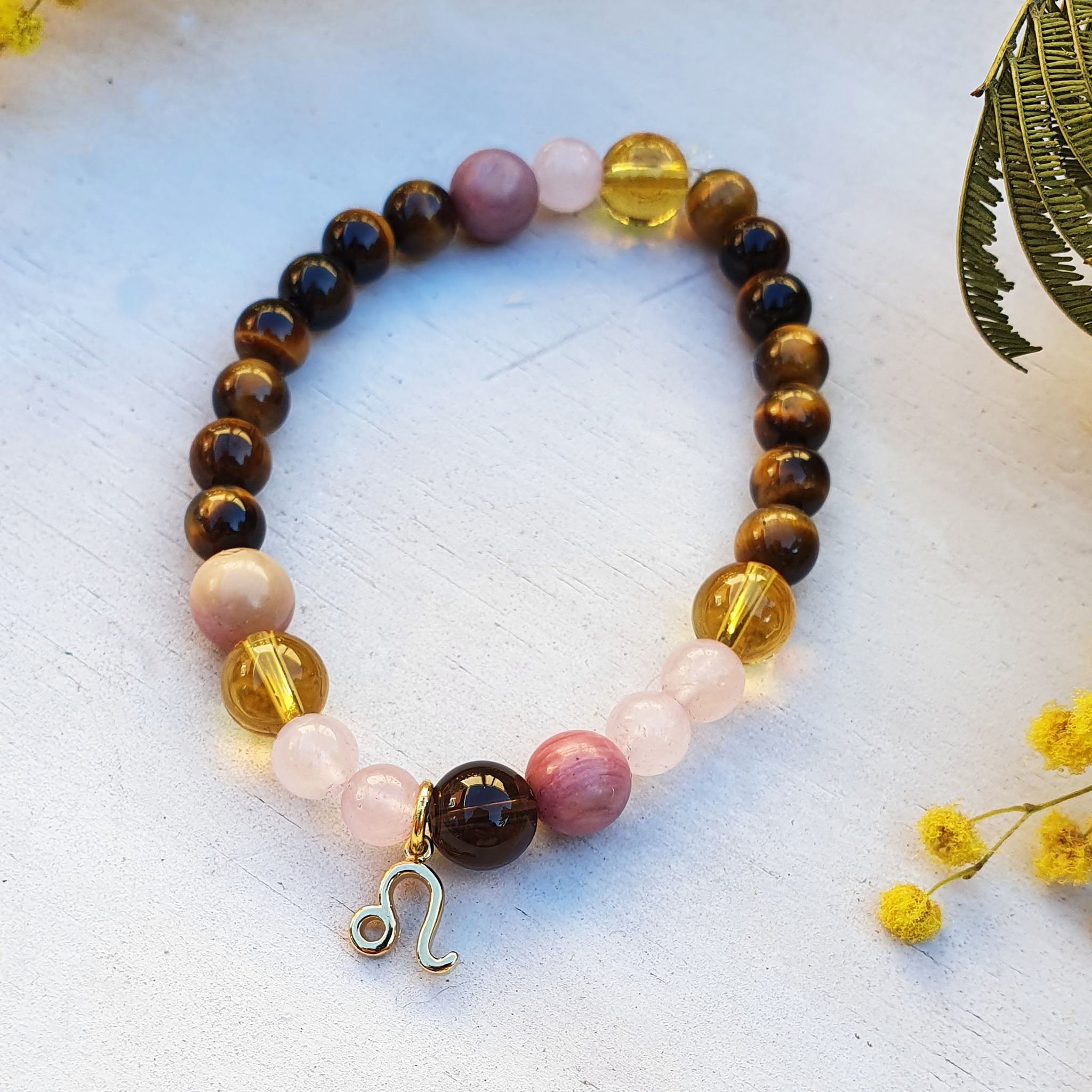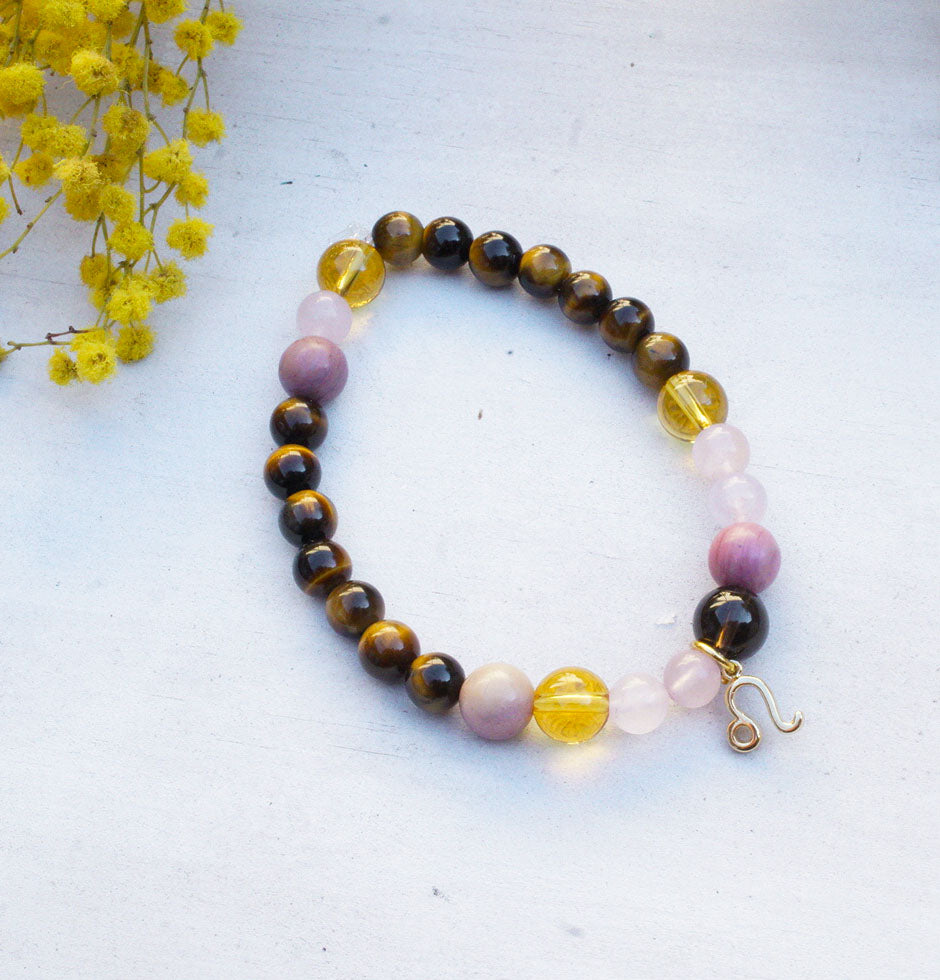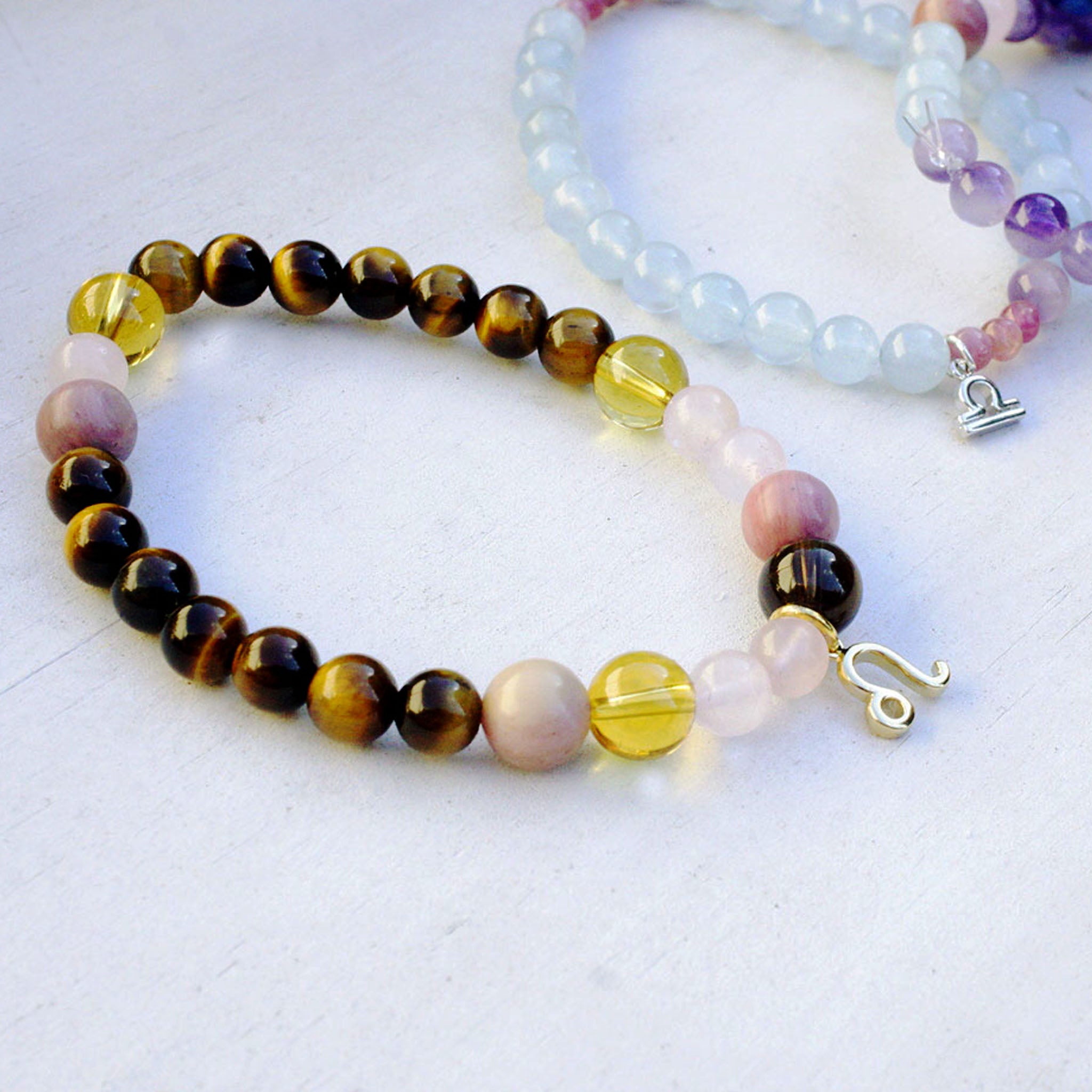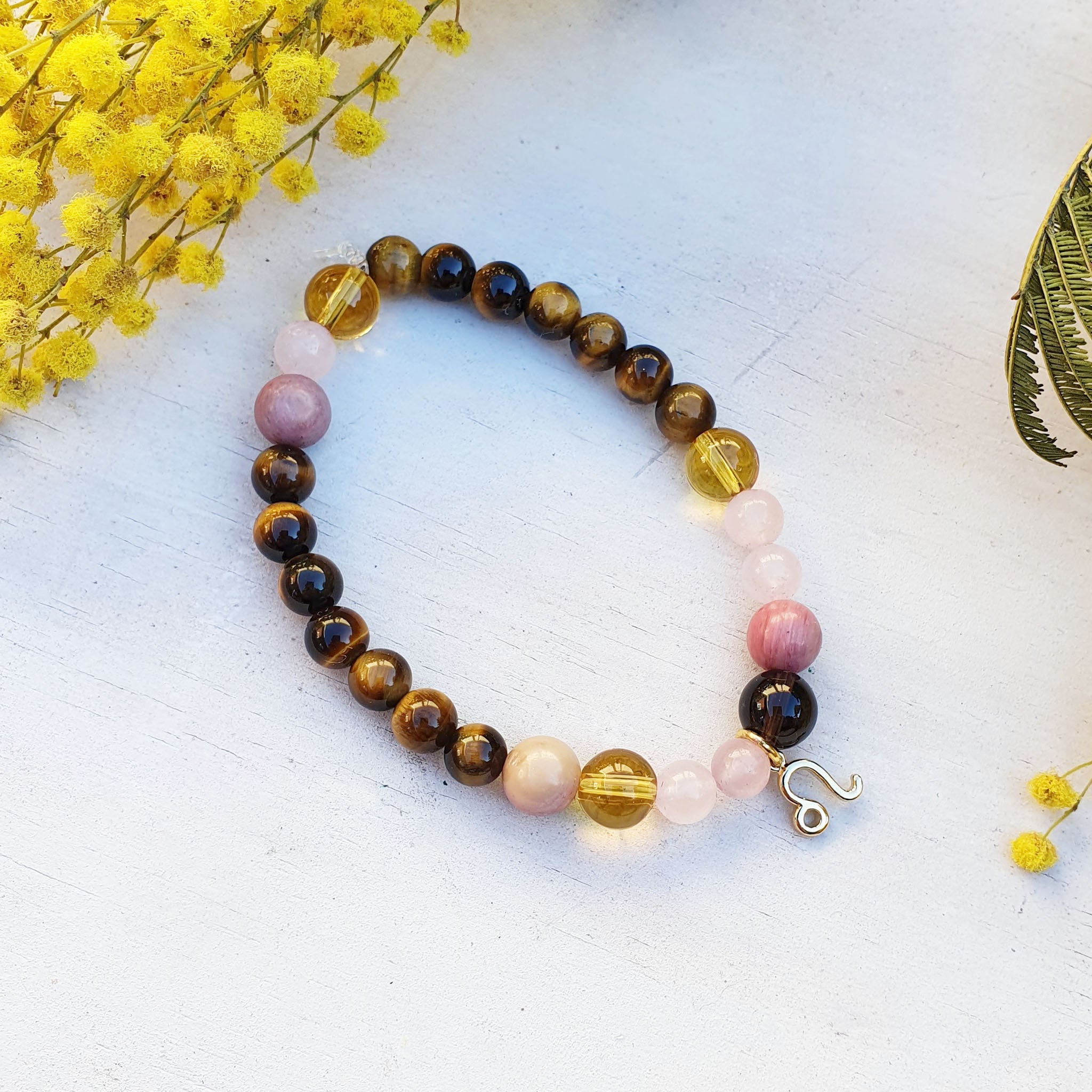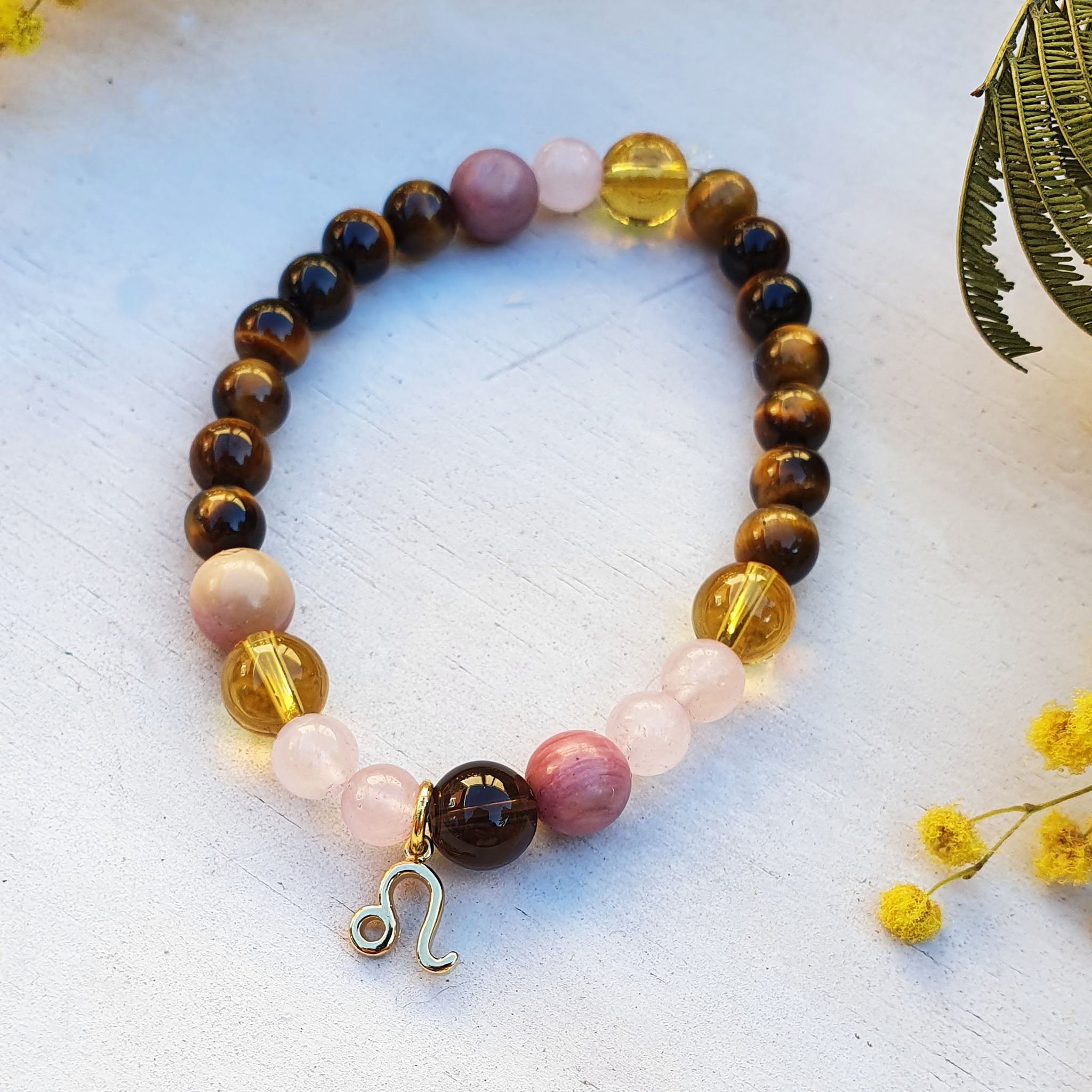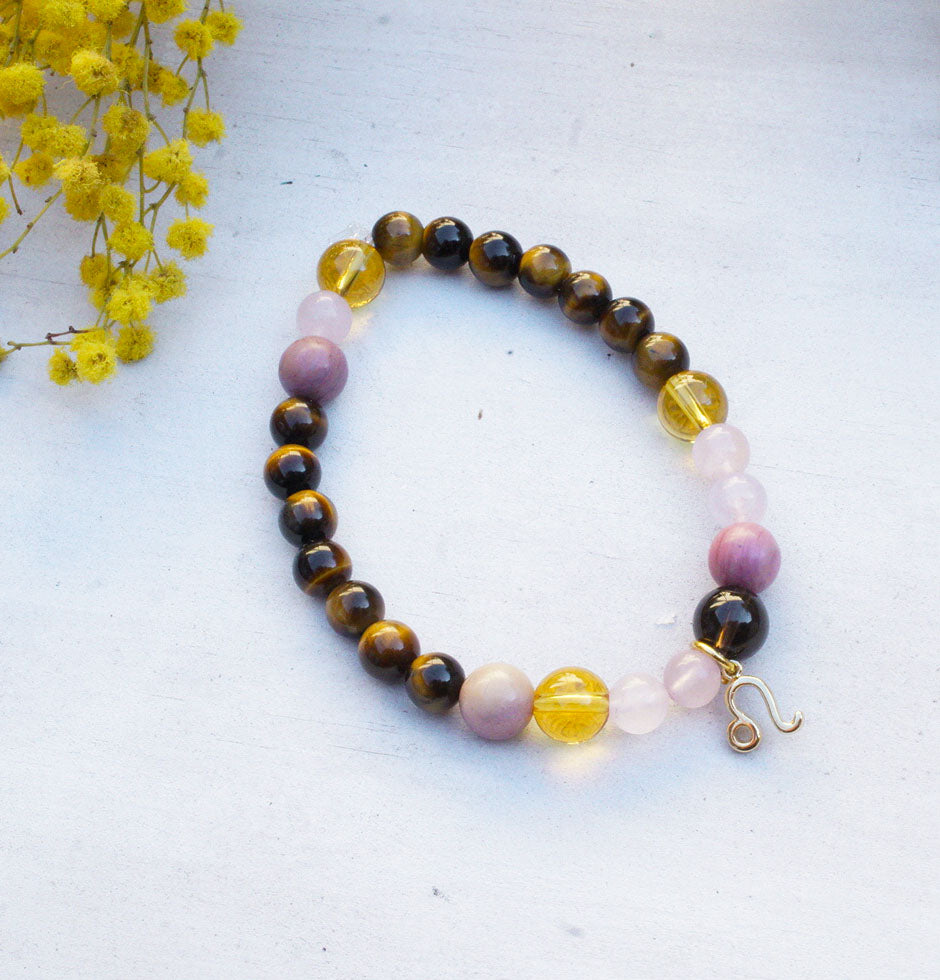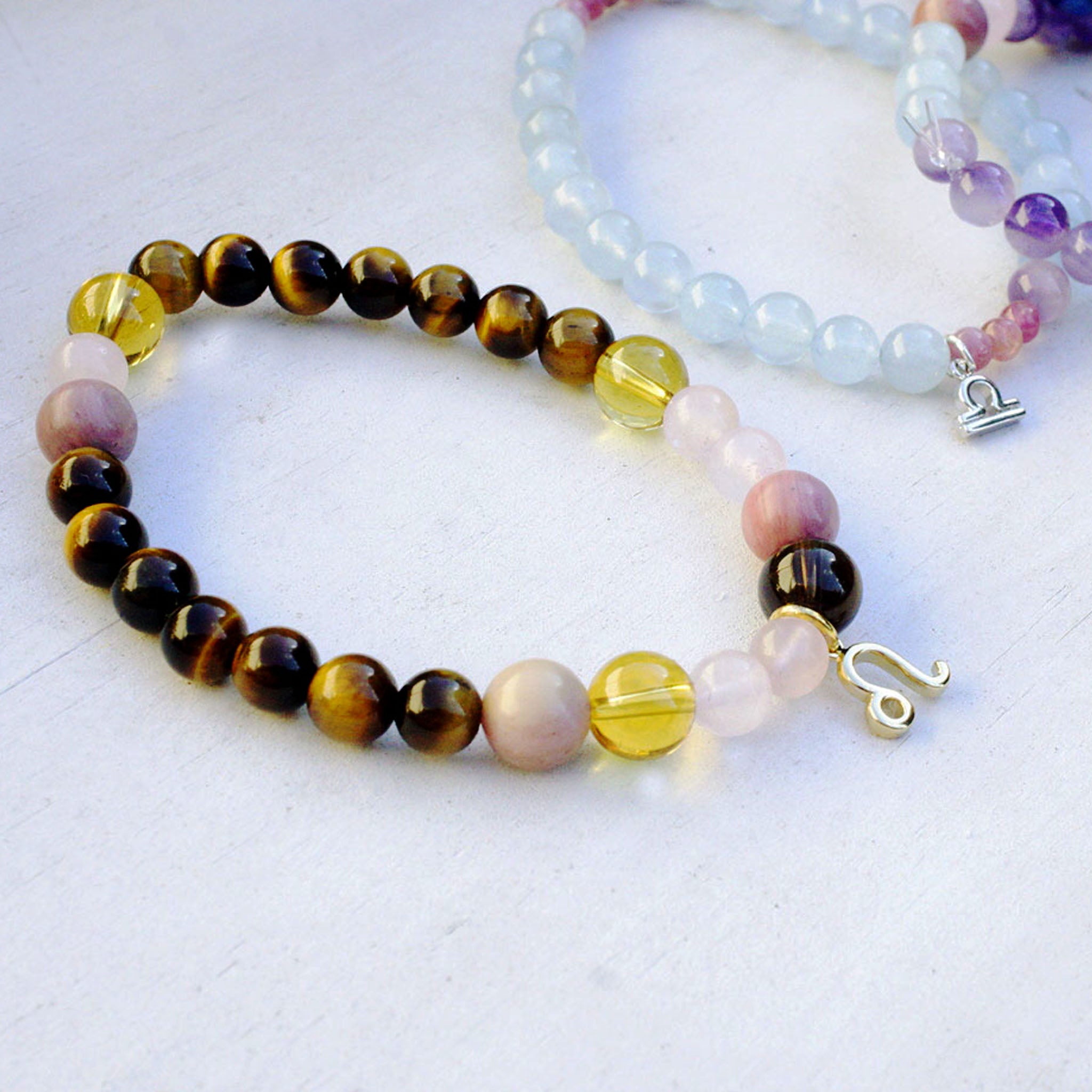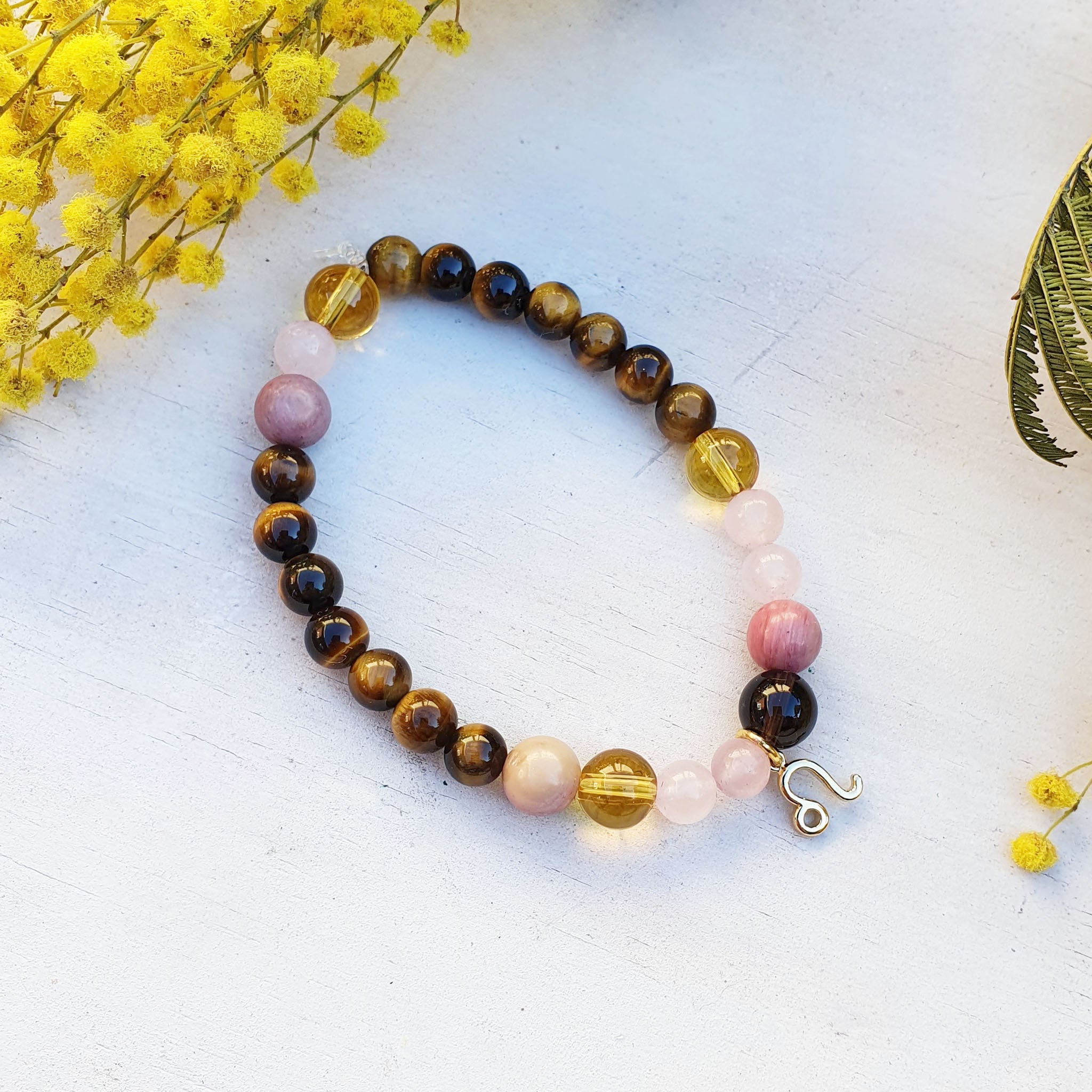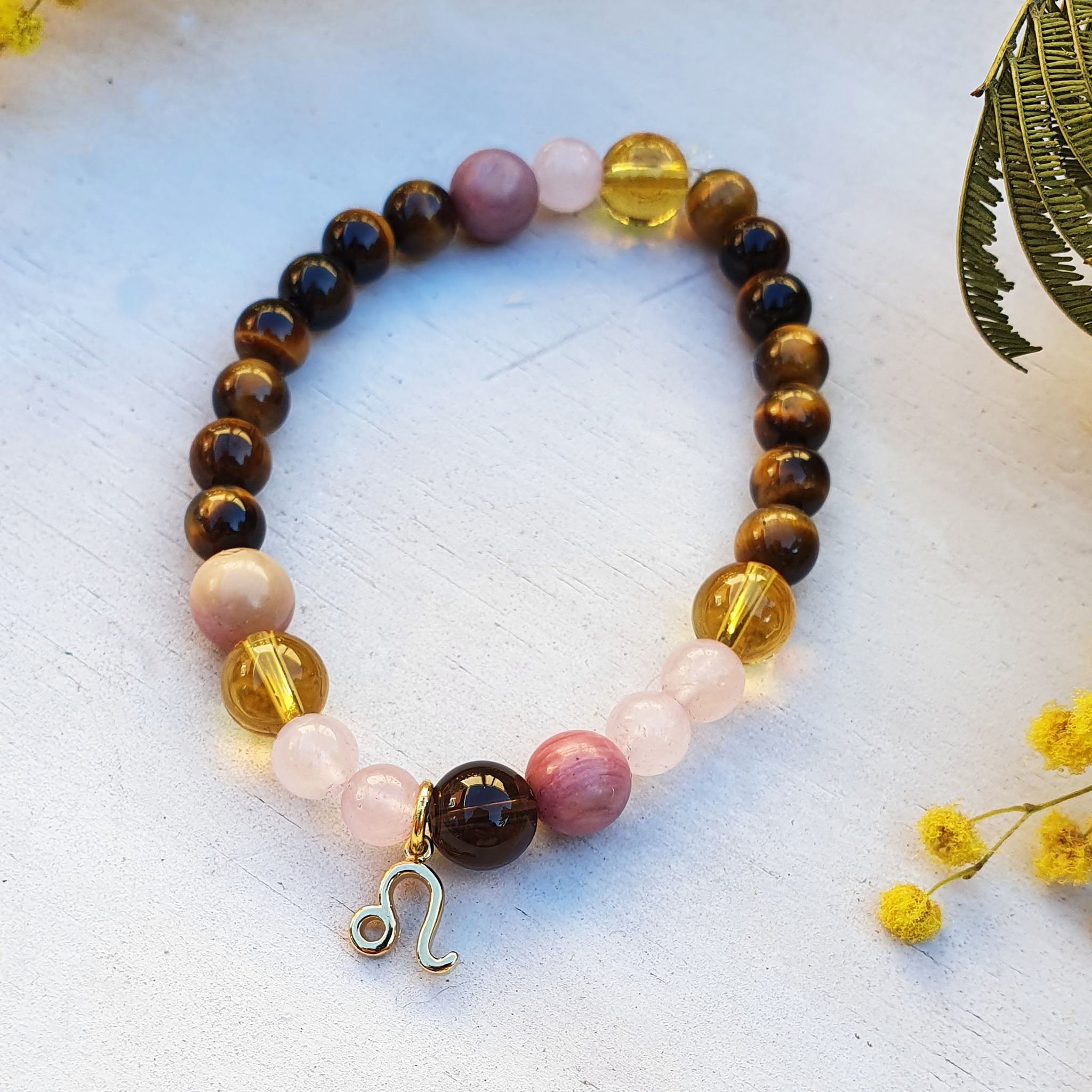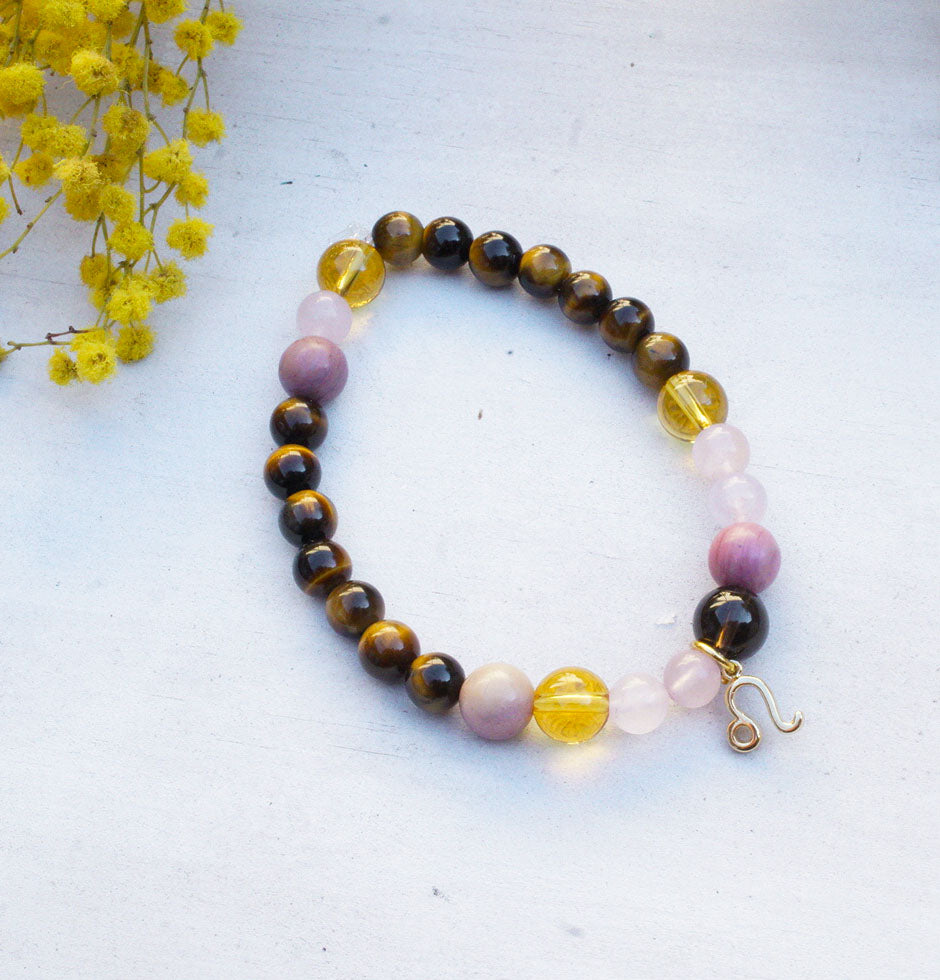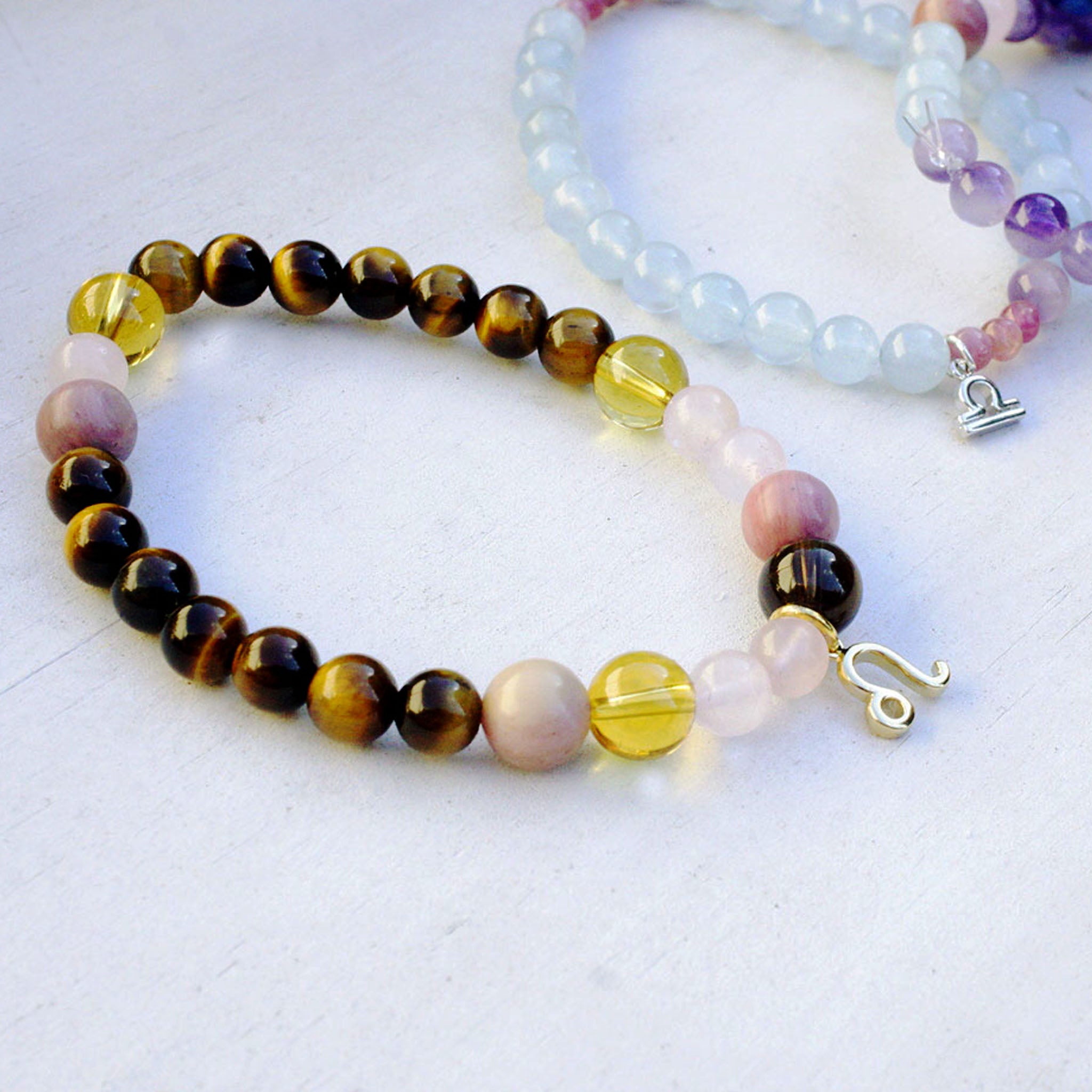 Leo | Tiger's Eye Birthstone Bracelet
Leo
Jul 23 - Aug 22
Generous, Cheerful, Positivity.
 The perfect zodiac bracelet for our inspiring and positive Leo signs, these carefully selected gemstones will help to support and balance the energies of your sign. 
Made with stunning A grade Gemstones; Tigers Eye, Citrine, Rose Quartz, Rhodonite + Smoky Quartz. A Leo Symbol in gold or silver will be included on this gemstone bracelet.
Reflecting on the powerful rays of the sun, these gemstones bring Leo's confidence and radiate light to hep them feel empowered.
 Measurements: Bead size approx 6-8mm.
*Sizing is based on medium size Women's bracelet. If you would like a larger or more loose fit, please select 'Large'.
Materials: Smooth Polished Round Gemstones, Gold Plated Charm or Plated Silver Charm.
Crystal Meaning 
Tigers Eye
Strong and powerful, just like the Lion, this is a stone that combines energies of the earth and sun, which brings a high yet grounding energy to Leos. Tigers Eye will provide creativity and joy to the wearer.
 Rose Quartz
Another great stone for Leos to wear, Rose Quartz will help to calm and soothe the Leo energy, whilst bringing love and positivity. 
Citrine 
The Golden rays of Citrine complement the happy energy of Leo. Wearing Citrine will allow Leos to show their generous and warm side, bring abundance and happiness.
Rhodonite
Rhodonite will open the heart and bring compassion. Known to be a rescue stone, Rhodonite will soothe emotional wounds and provide love.
Smoky Quartz
A grounding and protective stone which also has a strong link to earth. Smoky Quartz can teach you how to leave behind anything that is no longer relevant. It can also relieve fear, lifts depression and bring emotional calmness.
Christmas cut-off dates Australia
Within Aus (except WA and NT)
Order by: Parcel Post Dec 15 | Express Dec 19

WA and NT
Order by: Parcel Post Dec 12 | Express Dec 17

REGULAR SHIPPING $9.95 - $12.95

EXPRESS SHIPPING $15 - 17.95

Free CLICK & COLLECT from Hawthorn, VIC
Mon to Sat 11am - 5pm

FREE regular shipping on orders $200 and over